Winter domes fever is heading west. Soon Lake Country diners will be able to enjoy the comforts of cozy patio-side domes at Belfrē Kitchen, 606 N. Genesee St. in Delafield.
The charming restaurant, located in a former church, has announced that it will be adding two well-appointed domes to its winter patio this season, each of which can accommodate up to eight diners for brunch, lunch or dinner.
The domes will be equipped with comfortable furnishings, blankets and a space heater. Guests are encouraged to layer their clothing; however, heavy jackets shouldn't be required inside the cozy domes.
The patio experience includes rentals, good for one hour and 45 minutes, during which guests can enjoy curated food and beverage packages with portions accommodating between four and eight guests. A welcome pour of complimentary sparkling wine is included, with additional food and beverage options available.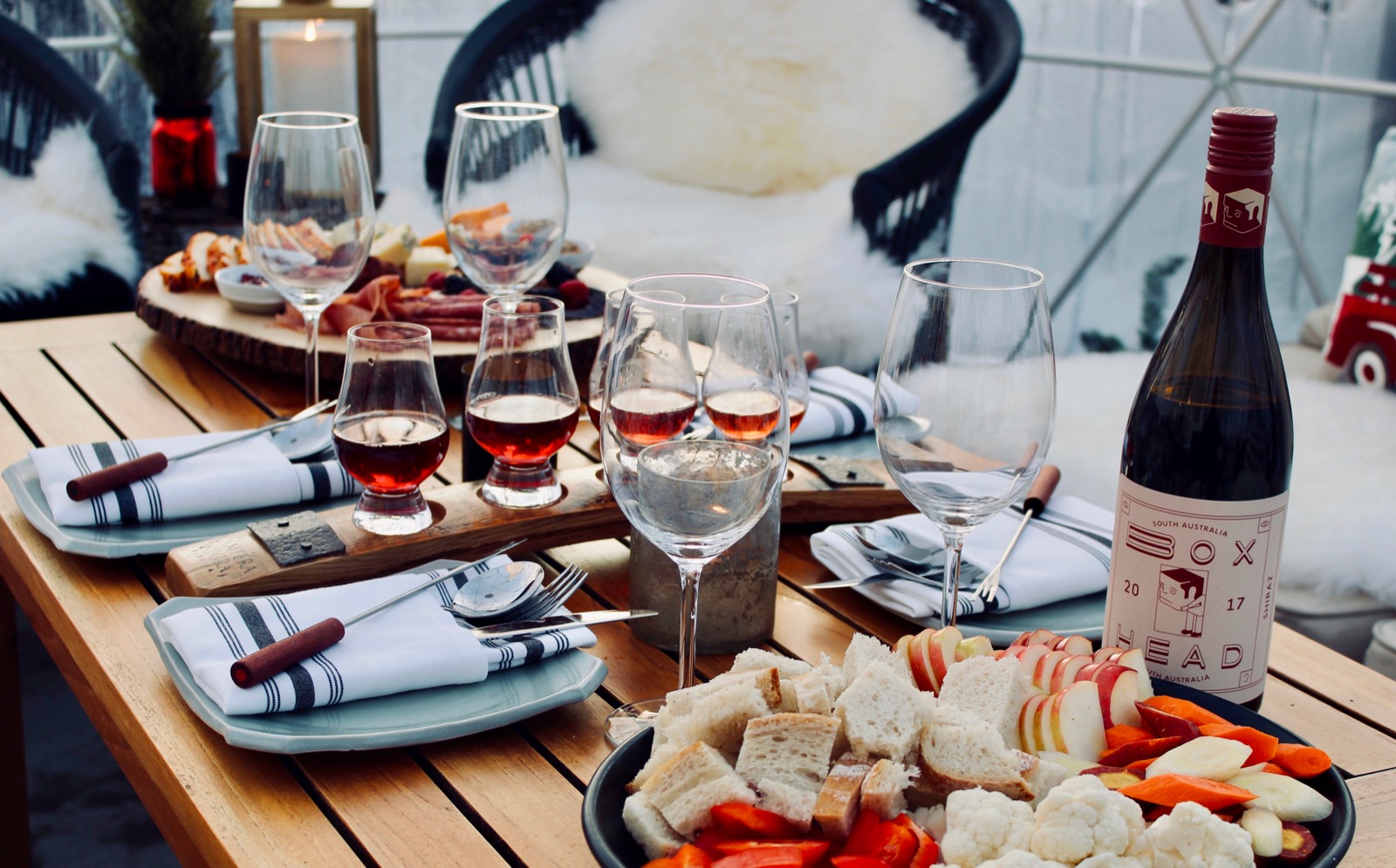 At the time of the reservation, guests will also pre-order any food or additional beverages they wish to enjoy during their domes experience. Beverage options include beer, wine, coffee, mulled wine, punch and mimosas.
Meanwhile, the lunch and dinner menu includes selections like fondue, cheese and charcuterie boards, bruschetta, bacon wrapped figs, BLT wraps, avocado chicken salad, beet salad and drop doughnuts. Additional brunch options include frittatas, vegetable hash, a lox brunch board and a yogurt parfait brunch board. View the full menu and pricing here.
Guests are also invited to enhance the ambiance in their dome by bringing a playlist of music to stream inside the dome with provided Bluetooth speakers.
Rentals are available for $80 during most operating hours beginning Nov. 19 with special Friday and Saturday nights packages for $120. Guests can sign up for dates and times online at belfrekitchen.com.
Lori Fredrich (Lo) is an eater, writer, wonderer, bon vivante, traveler, cook, gardener and girlwonder. Born and raised in the Milwaukee area, she has tried to leave many times, but seems to be drawn to this quirky city that smells of beer and alewives.
Some might say that she is a little obsessed with food. Lo would say she is A LOT obsessed with food. After all, she has been cooking, eating and enjoying food for decades and has no plans to retire anytime soon.
Lo's recipes and writing have been featured in a variety of publications including GO: Airtran Inflight Magazine, Cheese Connoisseur, Cooking Light, Edible Milwaukee, Milwaukee Magazine and the Milwaukee Journal Sentinel, as well as on the blog Go Bold with Butter, the web site Wisconsin Cheese Talk, and in the quarterly online magazine Grate. Pair. Share.