"My dad used to say: 'Businesses don't go out of business, owners give up'" says Julian Kegel, owner of Kegel's Inn, 5901 W. National Ave., a restaurant that's among the oldest in the Milwaukee area.
Like countless other owners, he's experienced huge losses during the COVID-19 pandemic; but he's used every ounce of his creativity to continue drawing customers to the restaurant while trying his best to keep them and his staff safe. And Kegel has gotten pretty creative, offering drive-thru fish fries and revamping the Kegel's menu to include myriad items $12 and under to encourage carry-out and safer dining in the beer garden he helped establish on 59th Street.
And now he's equipping the beer garden – now officially named the Brrr Garden – to accommodate customers throughout the cold winter months.
The Brrr Garden is already equipped with 10 tables for dining, plus a fire pit and patio heaters to keep things cozy. But, starting today there are also three structures built specifically to accommodate private dining.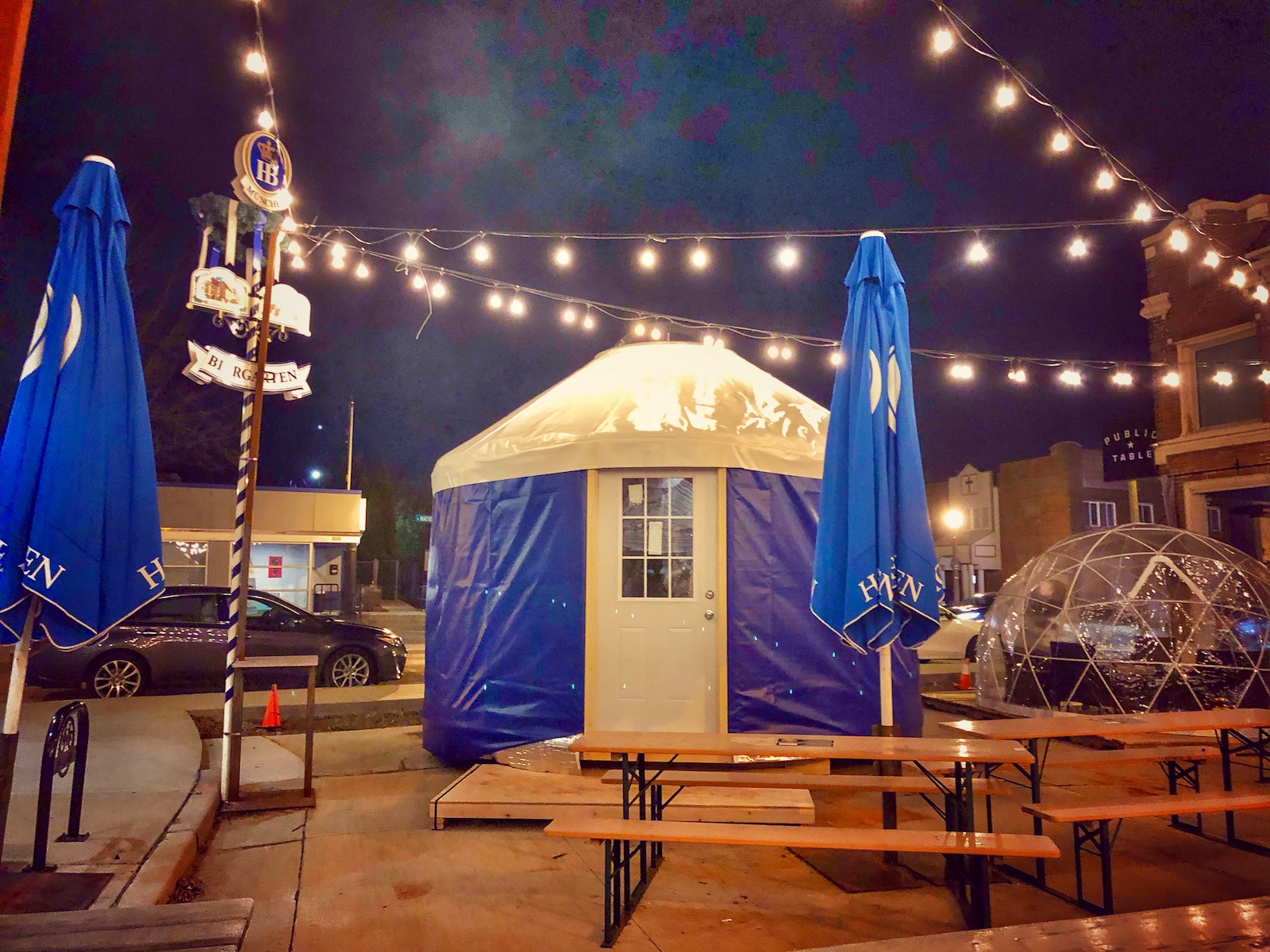 Fancy schmancy party yurts
The structures are nothing like the temporary tenting, heated igloos and green-house-like structures we've begun to see across the city. Instead, they are 14-foot yurts, each of which is 12 feet tall in the center.
The yurts aren't temporary structures by any means. Built on wooden platforms, the yurts are composed of wooden lattice walls, which are wrapped in vinyl with an insulation barrier. The strong, but lightweight materials are snow-proof (easily handling up to 20-feet of snow) and will hold up against winds of up to 100 miles per hour.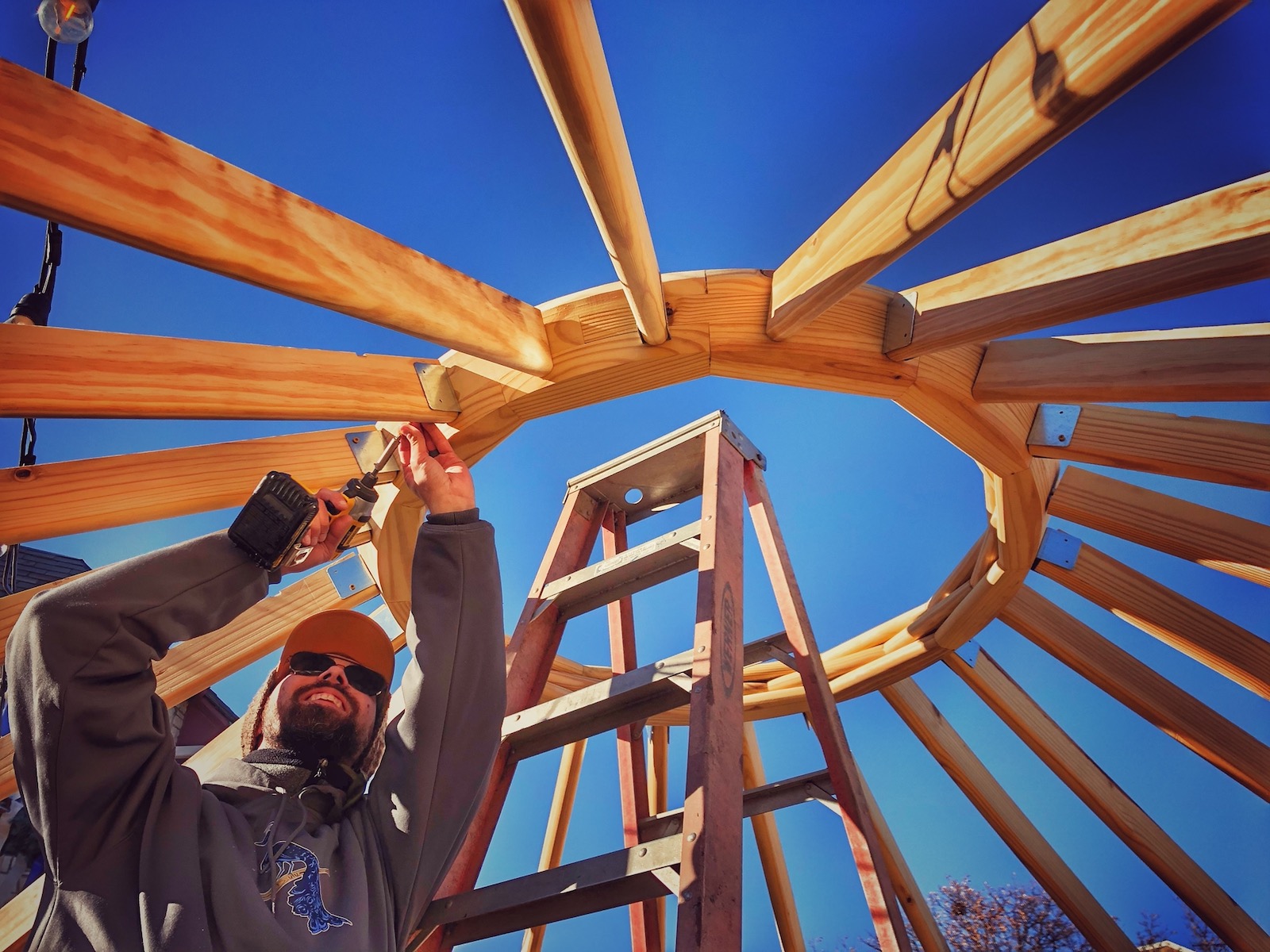 The yurts, which can accommodate groups of six to twelve are both airy and spacious. And they'll be warm too, thanks to the installation of electric heaters to keep away any remaining chill.
"They're meant to be an escape," says Kegel, noting that the yurts were inspired by the Medieval tents which kings used for camping on their hunting excursions. These elaborately decorated shelters provided them with not only their basic needs, but often luxurious amenities, making them like little mobile palaces
And that's the sort of experience Kegel would like guests to have when visiting with friends or family from their pandemic pods.
"Head through the door and you're in your lodge for the night. All you need to do is let us take care of you."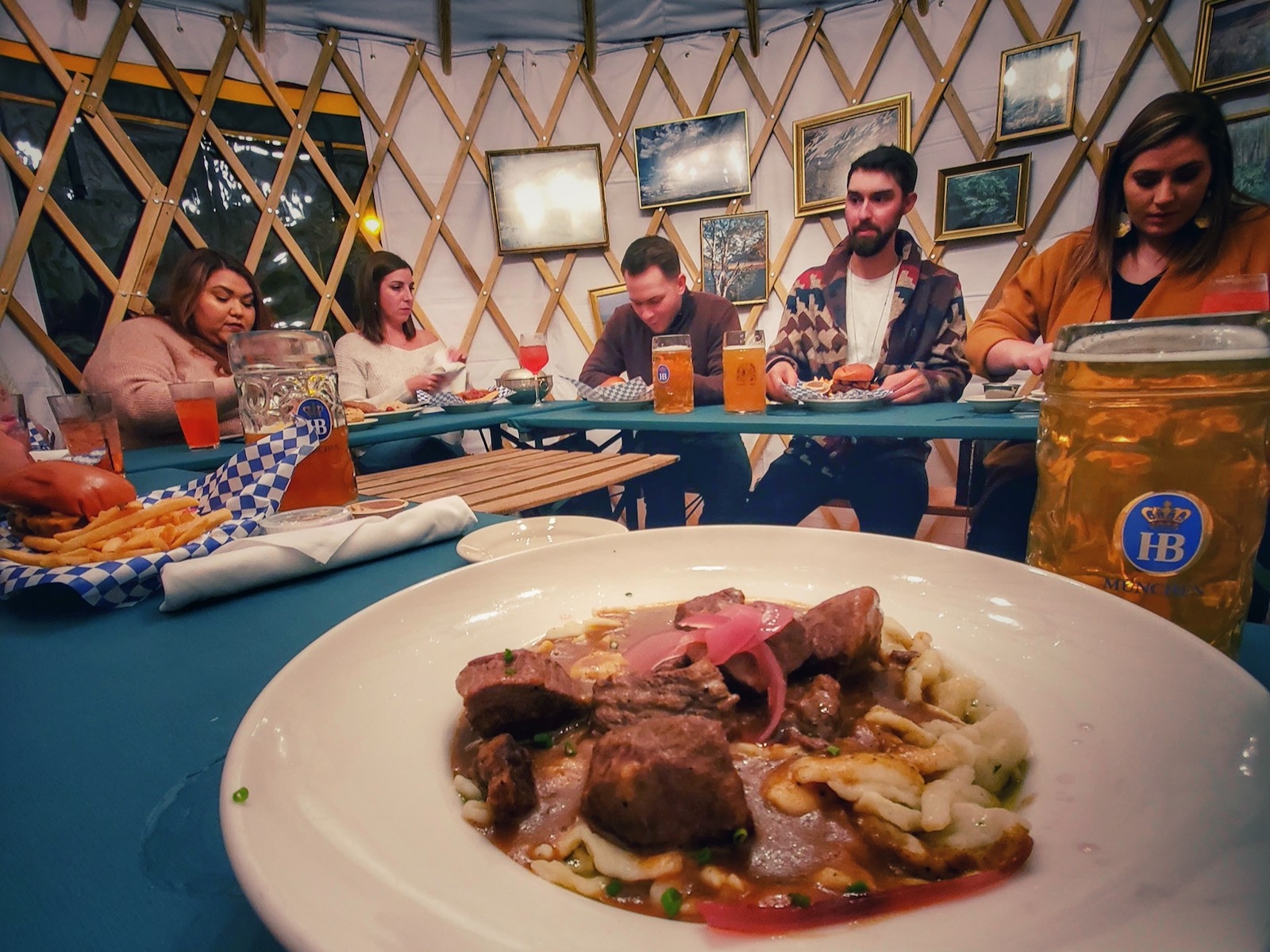 Yurts are available by reservation only beginning today (Nov. 20). Each yurt requires a $50 deposit, a minimum spend of $250, plus a 20% service fee. The $50 deposit can be used toward food and beverage purchases. Make your reservation online here.
Lori Fredrich (Lo) is an eater, writer, wonderer, bon vivante, traveler, cook, gardener and girlwonder. Born and raised in the Milwaukee area, she has tried to leave many times, but seems to be drawn to this quirky city that smells of beer and alewives.
Some might say that she is a little obsessed with food. Lo would say she is A LOT obsessed with food. After all, she has been cooking, eating and enjoying food for decades and has no plans to retire anytime soon.
Lo's recipes and writing have been featured in a variety of publications including GO: Airtran Inflight Magazine, Cheese Connoisseur, Cooking Light, Edible Milwaukee, Milwaukee Magazine and the Milwaukee Journal Sentinel, as well as on the blog Go Bold with Butter, the web site Wisconsin Cheese Talk, and in the quarterly online magazine Grate. Pair. Share.