Looking for Milwaukee patios and outdoor places to soak in the Great Milwaukee Summer? We're here to help with our Patio Picks series, brought to you by MillerCoors, in which we share our personal experiences at local patios that serve up outside comfort in outstanding ways.
Kruz, 354 E. National Ave., is nestled in the Harbor View neighborhood, surrounded by warehouses, old industry, a few boat yards and one other bar, neighbor-to-the-south Boone & Crockett.
Partners in business and life, Jerry Breiling and Serge Pellicelli, opened the bar in 2006. At the time, it catered almost exclusively to gay men between the ages of 35 and 70. A lot has changed since then.
"We started out mostly a men's bar, but times have changed, and we now have all walks of life coming here," says Breiling.
But one aspect of Kruz that hasn't changed is Breiling's commitment to creating a lush oasis on the private, covered patio just outside the 1899 building that houses the bar.
"The patio has been a work in progress for a very long time," says Breiling.
Originally, Kruz's patio was comprised of a large tent over a pool table – possibly the city's only outdoor pool table at the time – but was majorly upgraded with a wood gazebo and hundreds of species of different plants, some tropical that have been around for 15-plus years, some purchased this season. All of the greenery is thriving, blooming, reaching for the light and exploding with color.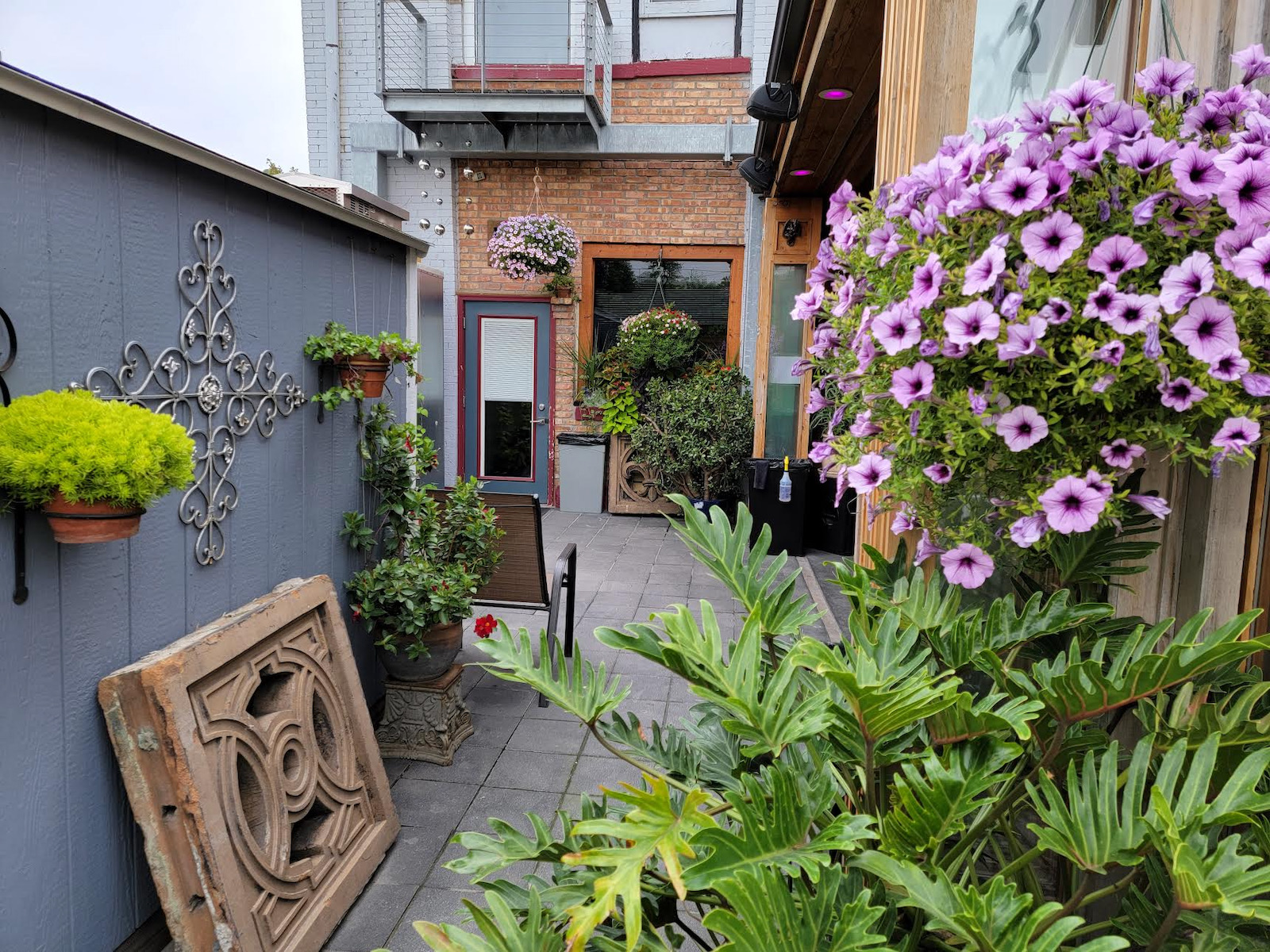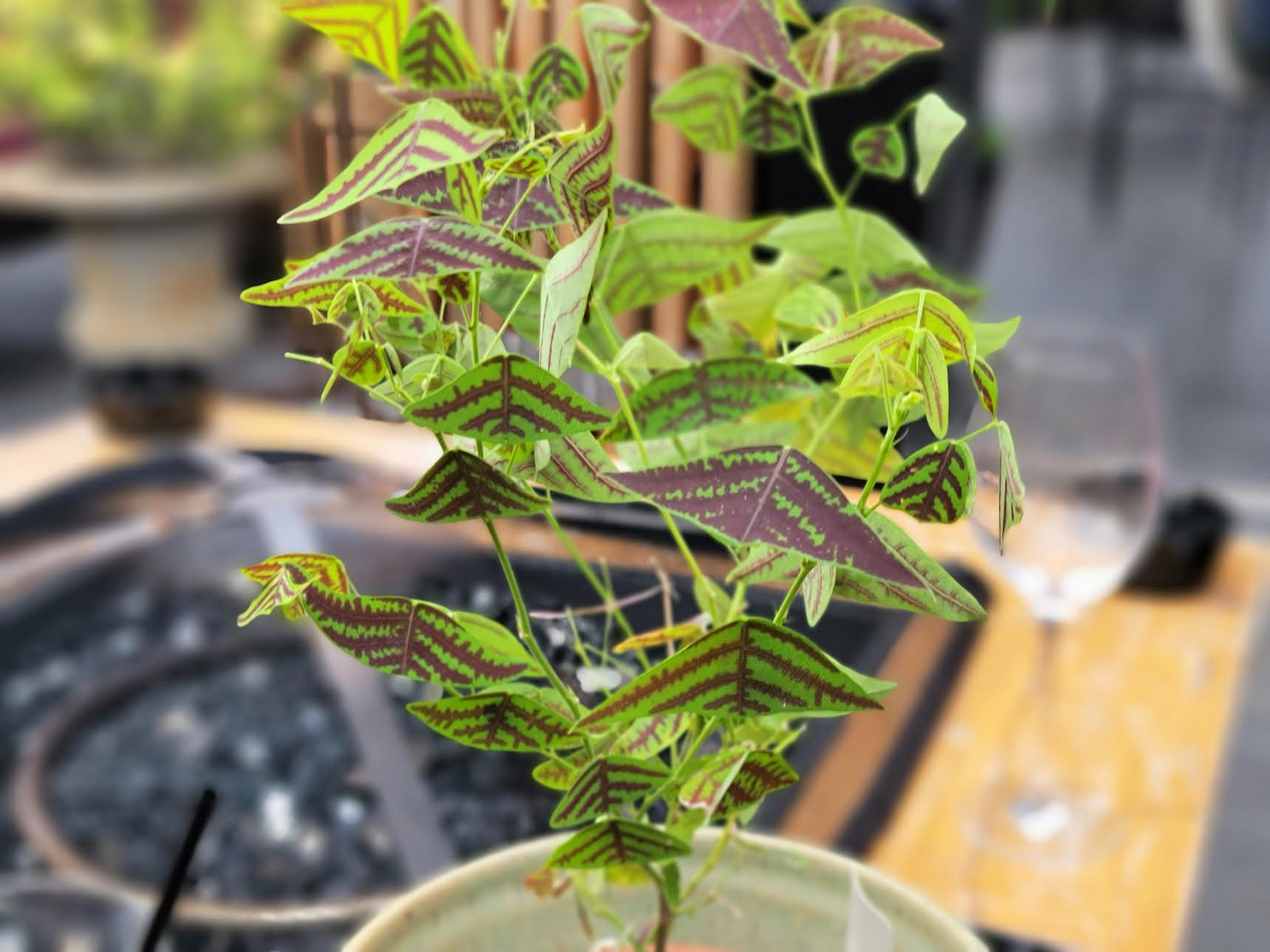 "I do my best to give my plants a really nice life. They go to the greenhouse for the winter," says Breiling.
Through trial and error, Breiling honed a true skill over time, and the plants on Kruz's patio are really something to behold.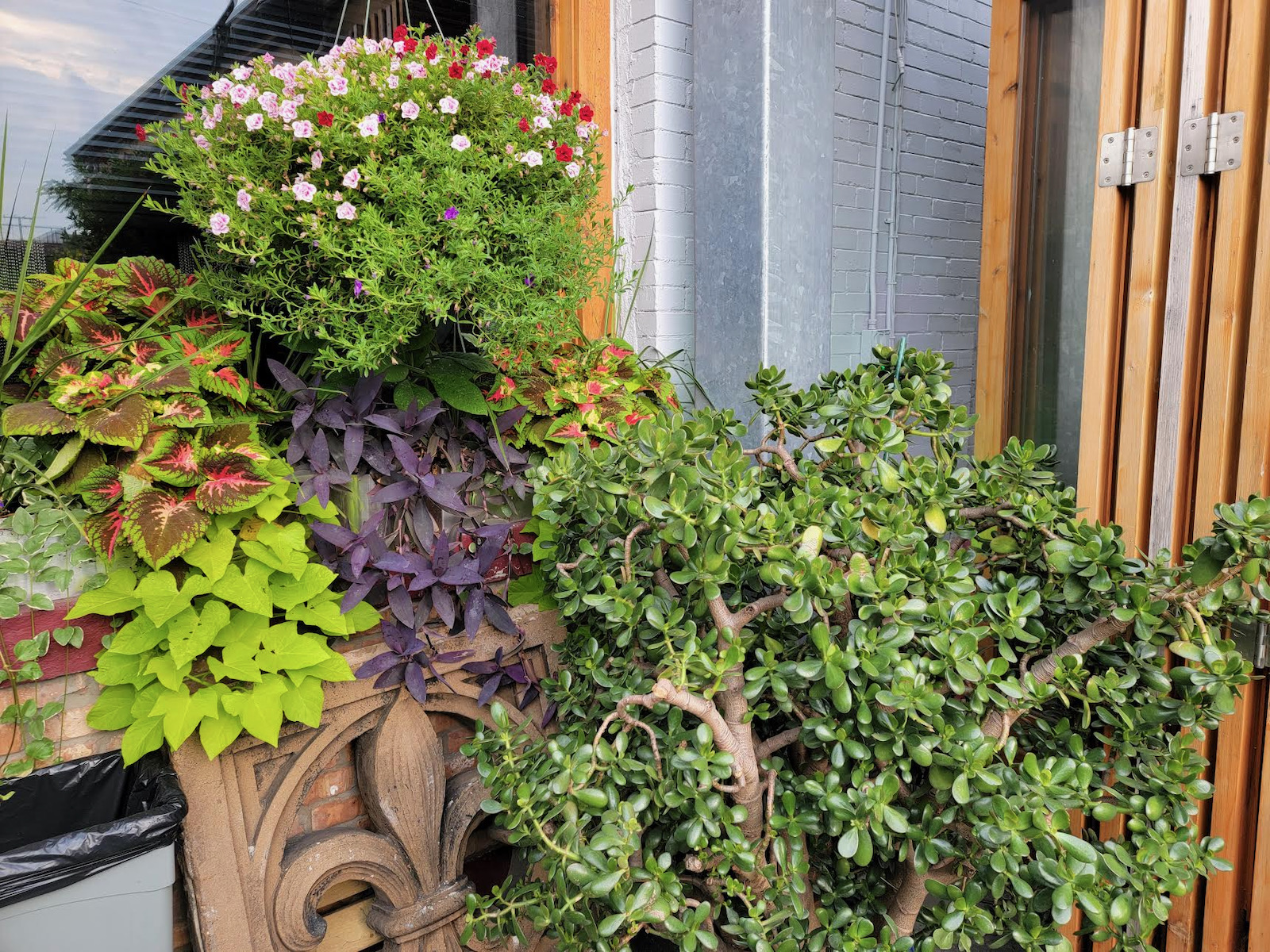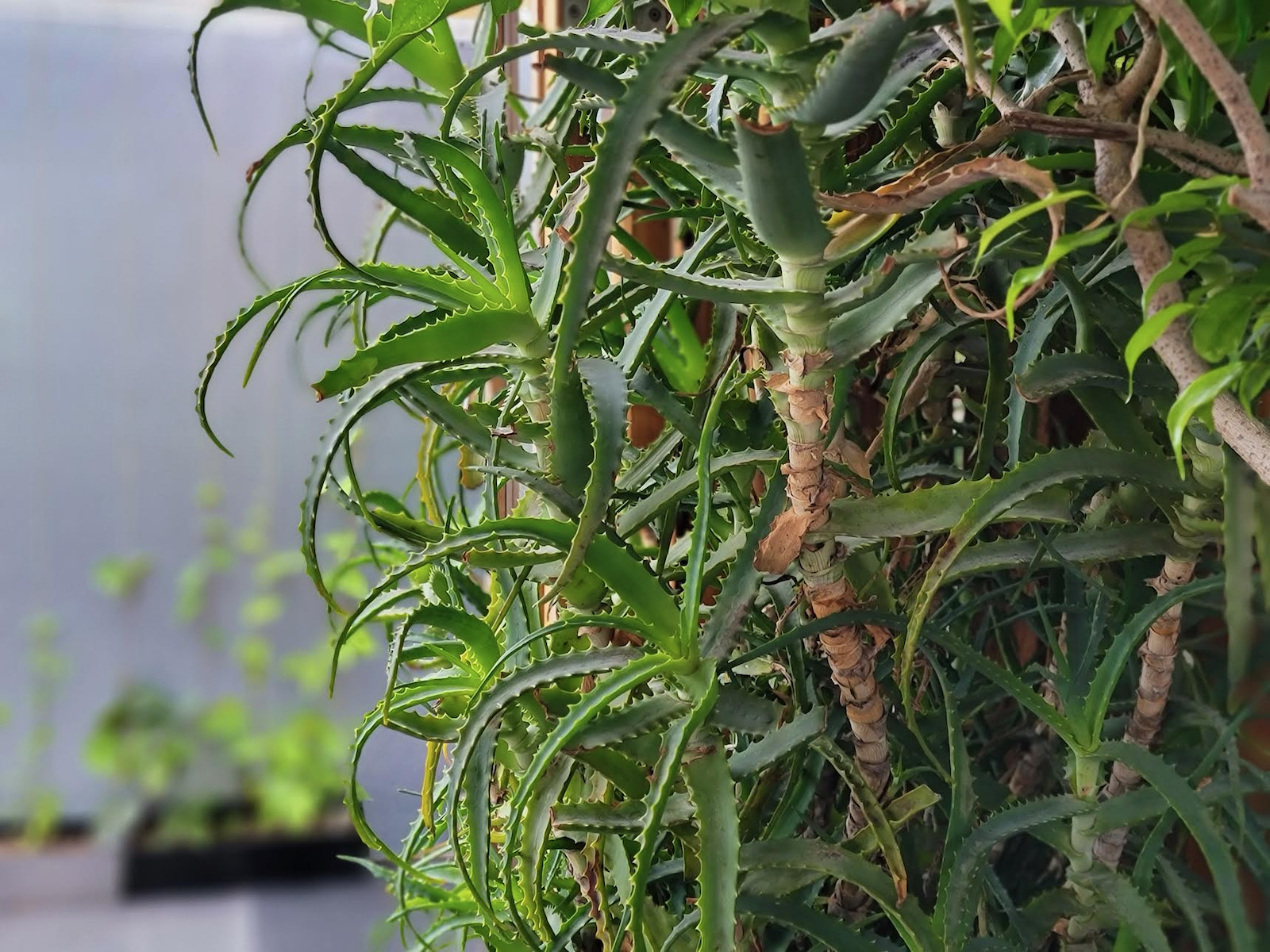 "I've liked gardening my whole life, and because winter is so f**king long, it's nice to plant, and people enjoy it," says Breiling.
Breiling's favorite plant, a 15-foot pencil cactus, currently lives across the street, inside Boone & Crockett. Someday it may return to Kruz, but because it takes four people to move the massive succulent, for now it'll stay at Boone.
Breiling has been in the service industry since he was a kid, beginning at Mary's Diner on Brady Street when he was 12. When he became of age he tended bar at Harbor Room, served at the beloved M&M Club and worked for 12 years at one of the Hamburger Mary's locations in Hawaii. He also spent time living and working in California.
At Kruz, he wants to create a similar tropical atmosphere on his Milwaukee-based patio. He also strives to give guests an experience like they are sitting in a private yard.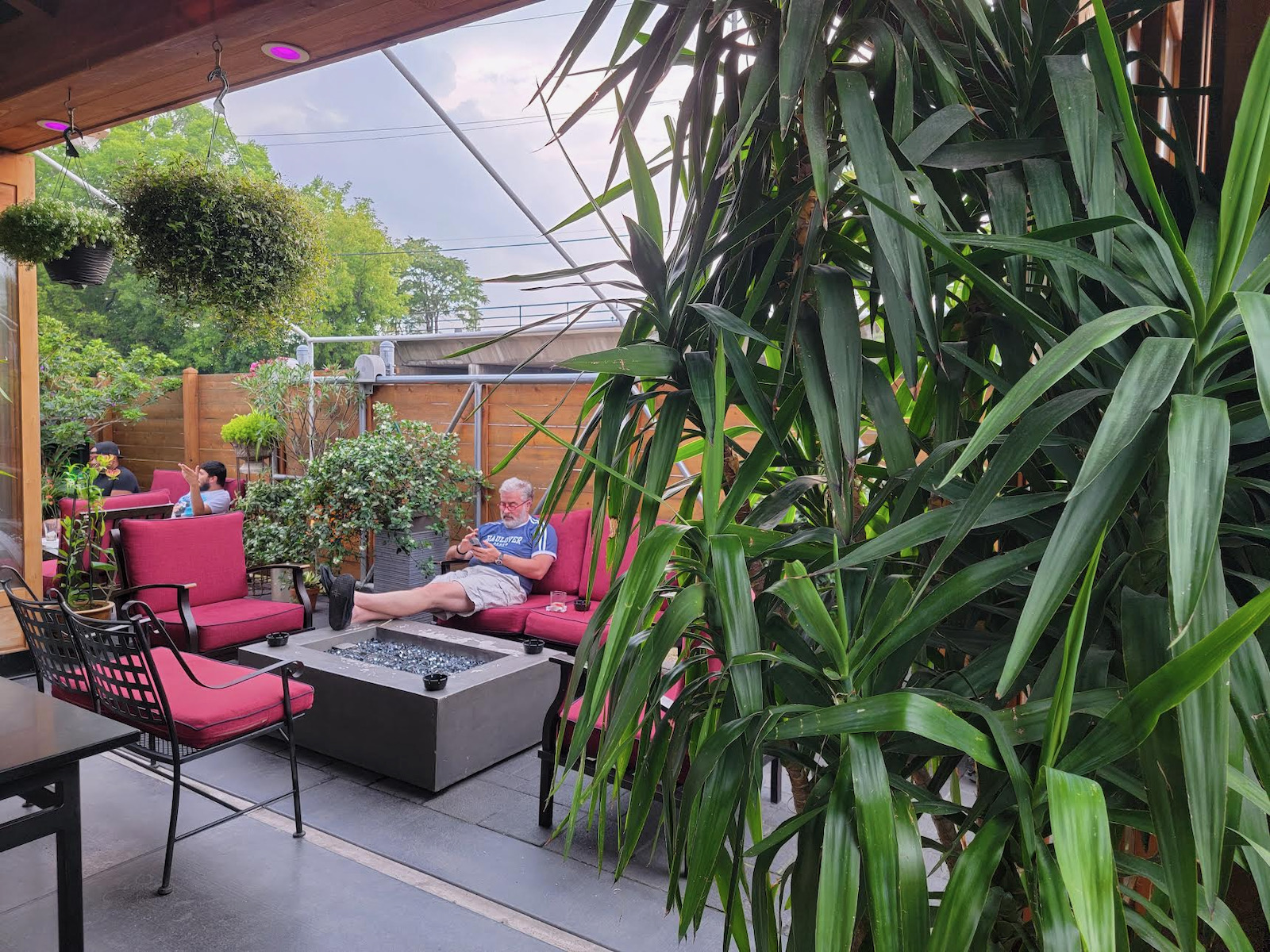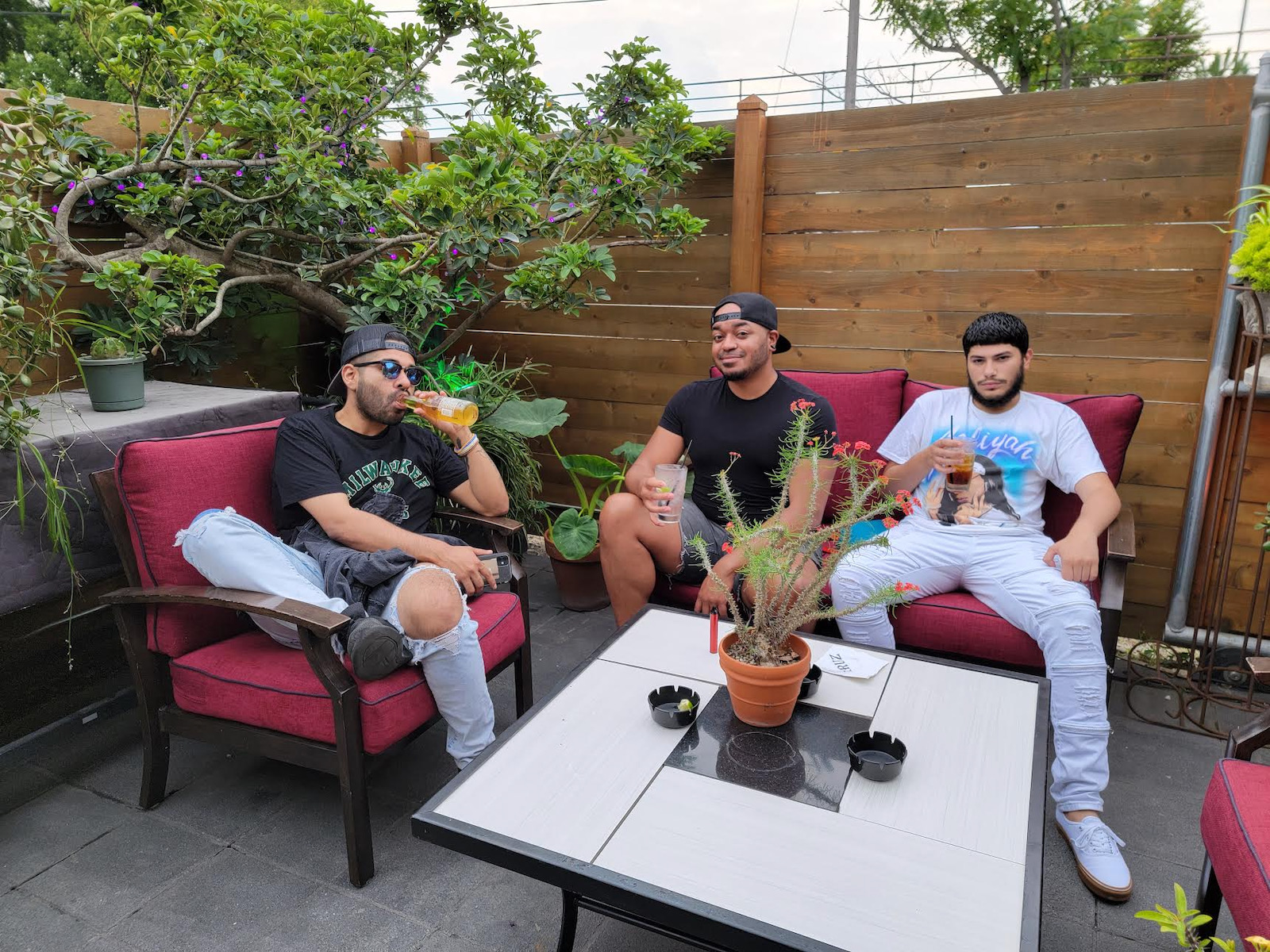 "I want you to feel like you're at my house, but paying for drinks," says Breiling, who owns a Victorian home on Milwaukee's East Side with a large, private backyard filled with plants and flowers. "This is why we have glassware on Kruz's patio, not plastic cups."
Vodka cocktails and hard seltzers are the most popular drinks at Kruz, both inside the bar and on the patio. Even Breiling is drinking a hard seltzer from a wine glass during the time of our interview.
"These are lighter. I like to think we get smarter as we get older," says Breiling.
Kruz's patio also has three natural gas fire pits and three heaters for cooler spring and autumn nights. The artisan-crafted wood patio furniture was recently re-upholstered during the mandatory shutdown due to COVID-19.
During that time, Breiling and Pellicelli – with the help of friends – completely renovated the interior of Kruz. They removed five layers of ceiling to expose the original joists, replaced the carpeting and window dressings and rebuilt and painted behind the entire bar.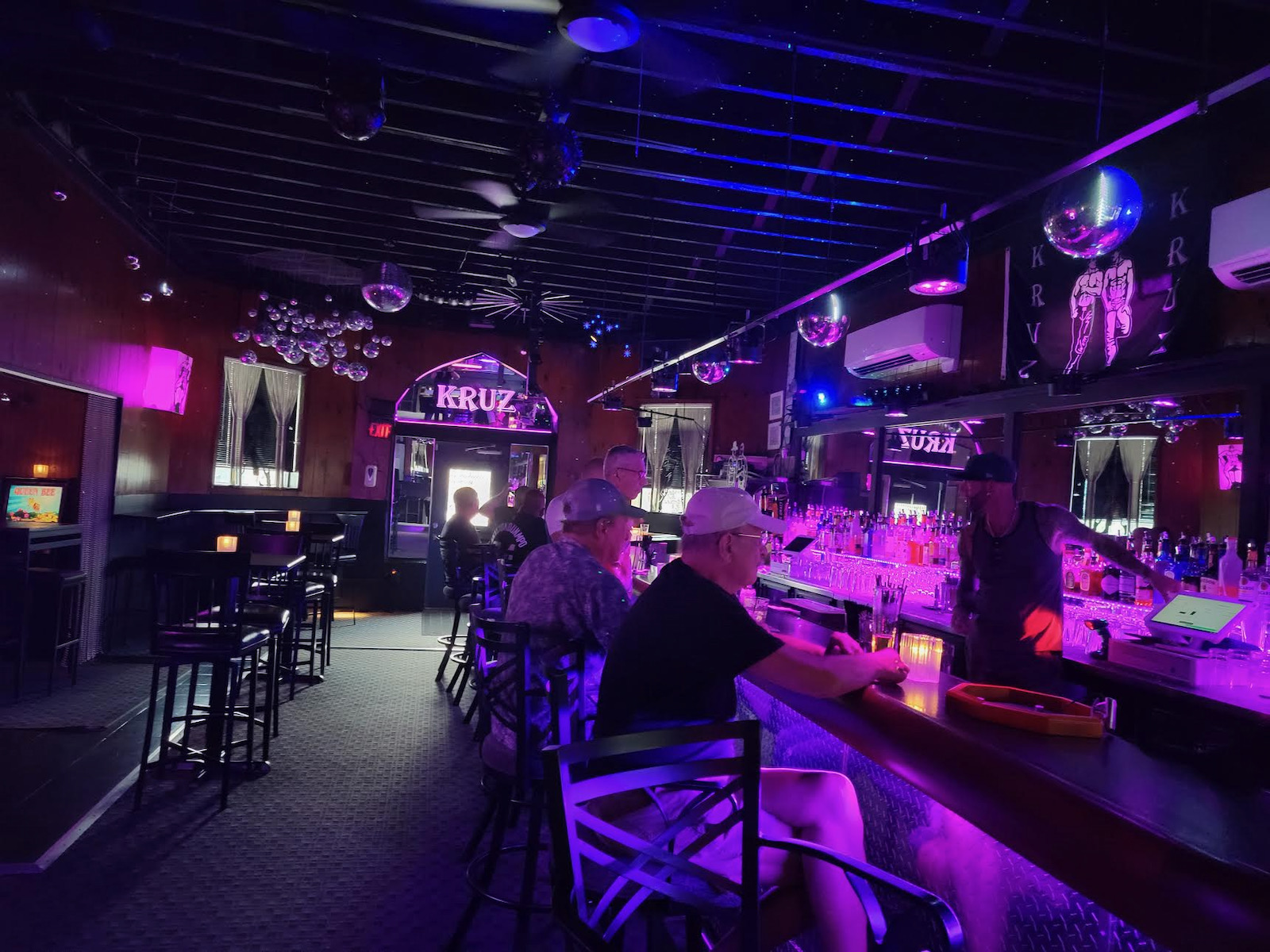 "It looks the same, but every inch of the space was remodeled," says Breiling. "It was a huge undertaking."
Breiling, who is 60, says Kruz is his dream and his retirement plan. But most importantly, he and Pellicelli, an IT consultant who handles the paperwork end of the business, are still having fun.
And although he accepts the changing of times and has watched his bar morph into something new, he continues to maintain an atmosphere of respect for all.
"I guess I'm old school," says Breiling. "But I want everyone here to be comfortable and relaxed all the time. I don't want people who are sitting on my patio to talk loudly on their cell phone or eat a fish fry that they brought in from somewhere else. Unless, of course, they bring enough for everyone."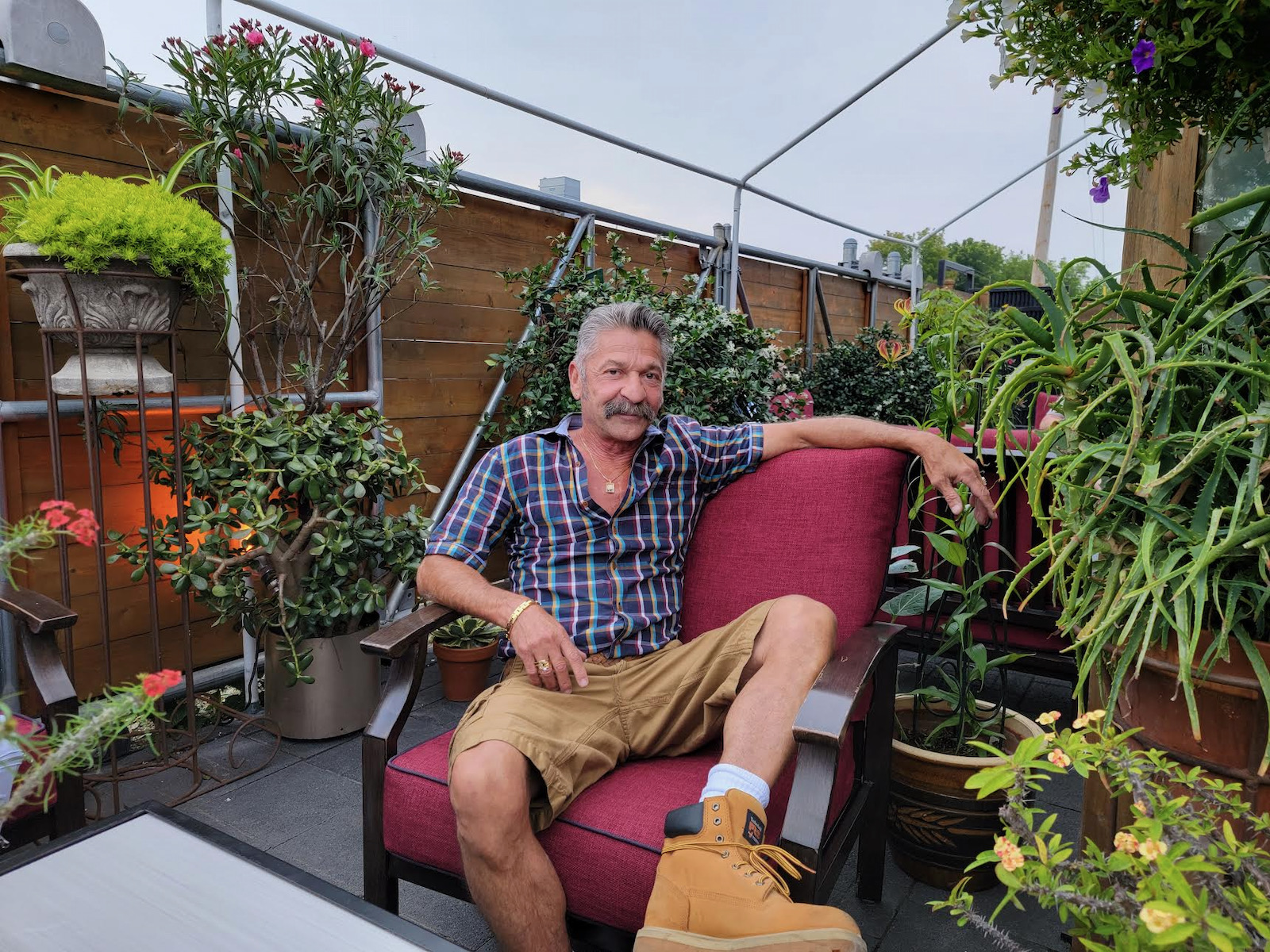 Molly Snyder started writing and publishing her work at the age 10, when her community newspaper printed her poem, "The Unicorn." Since then, she's expanded beyond the subject of mythical creatures and written in many different mediums but, nearest and dearest to her heart, thousands of articles for OnMilwaukee.

Molly is a regular contributor to FOX6 News and numerous radio stations as well as the co-host of "Dandelions: A Podcast For Women." She's received five Milwaukee Press Club Awards, served as the Pfister Narrator and is the Wisconsin State Fair's Celebrity Cream Puff Eating Champion of 2019.