The Great Milwaukee Summer is HERE! Your guide to what you'll be doing, where you'll be drinking, who you'll be hearing and how you'll be getting a sweet tan this summer is on OnMilwaukee. The Great Milwaukee Summer guide is brought to you by Educators Credit Union and Harley-Davidson Museum.
On the surface, it seems like a crazy idea. Why would one bar owner send his customers away on a free shuttle to another bar?
Think of it like a "rising tides lifts all boats" gesture, says Paul Budiac, owner of Paulie's Pub & Eatery, 8031 W. Greenfield Ave., in West Allis.
"We're a great meeting point, 10 minutes from Downtown, 10 minutes from the airport," says Budiac, who knows that if he drives his patrons out to another live music venue or sporting event – or even a tubing trip – on one of his shuttles or school buses (Red Rocker and Black Betty), eventually they'll come back.
For the cost of two drinks (which can be consumed on the shuttle), it's quite the bargain, considering the bar has run them to far-away places like Wind Lake, the Waukesha County Fair and The Rave.
"It's a lot better deal than an Uber," he says.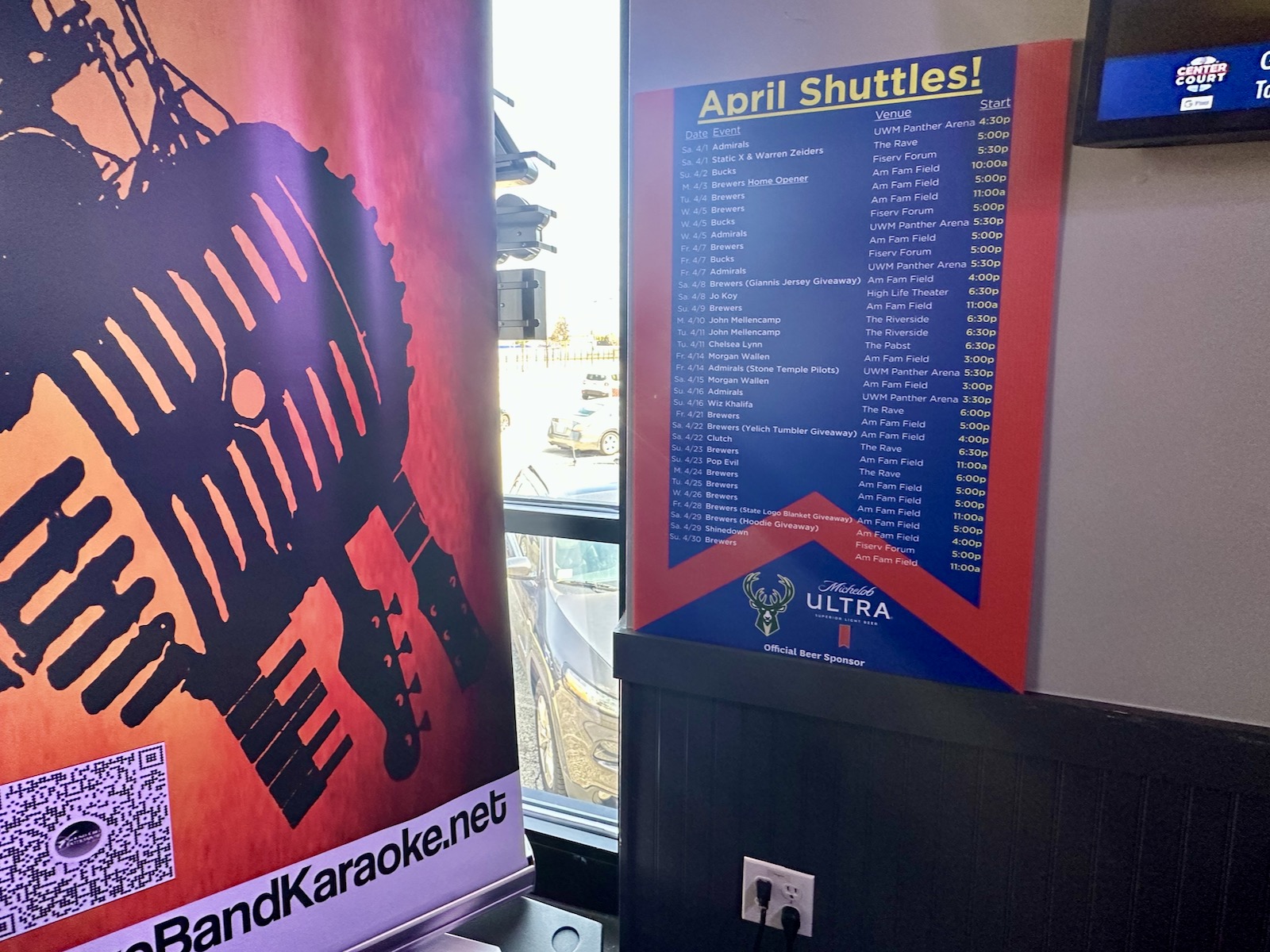 As a musician, himself, as well as Paulie's live music coordinator, Michael James Grassman says he loves this concept. "The vibe was great before the shuttle idea, but now the bands here are getting more crowds to entertain, too."
Says Grassman, "You can come here at 6 p.m. on a Saturday and everybody's having a couple drinks and seeing familiar faces and friends. Then someone will ask, 'Where are you going? What concert are you going to?' and I'll say, 'Have fun, see you back here at midnight.'"
Budiac promotes his shuttle schedule on Facebook and on posters at the bar, itself, but he is also open to suggestions.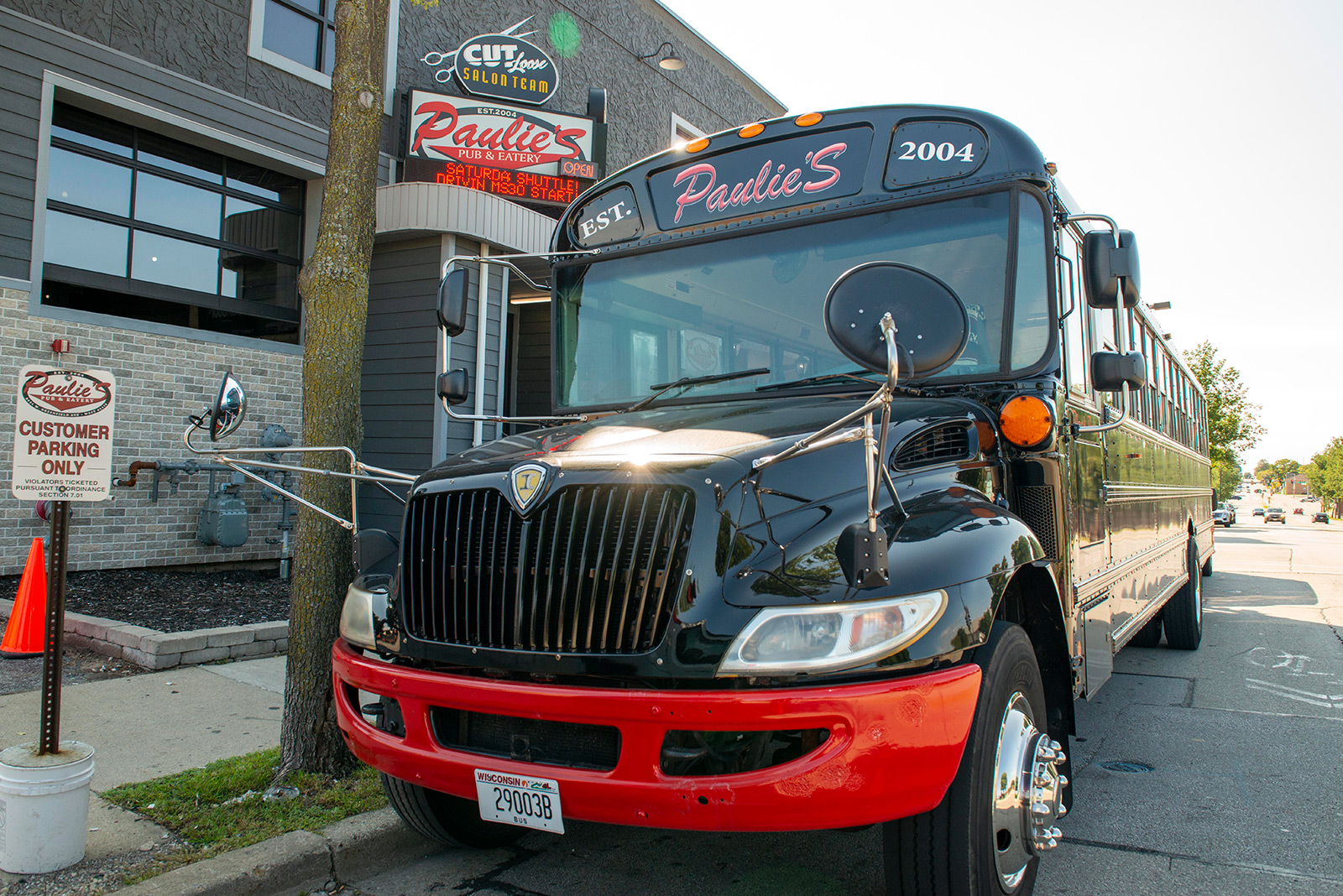 He says he's even meeting new customers at the bar because of the convenience the shuttles offer patrons.
Says Budiac, "About a month ago we had a country band, and we don't do country often, but it also coincided with the shuttle going to the rodeo at the Fiserv Forum. I've never seen so many cowboy hats in here. New faces – that's what we want to see."
With all the live music Paulie's hosts, Grassman says the bar is becoming more "genre neutral."
"We love our metal in West Allis, but we loved that country band. We love R&B, we love rock, we love dance and a lot of '80s bands. I always say, if you don't like the band on this Saturday night, come back next week, because it'll be different," says Grassman.
Paulie's, which now hosts live music four days a week – and five days in the summer – doesn't view these other venues as direct competition. And he never charges a cover.
It's all part of the evolution for Paulie's, which will celebrate 20 years in business next summer.
Budiac, who runs the bar with his wife, Kristine, points to a major renovation he completed the November before the Covid shutdown. It forced him to rethink what works and doesn't in these new times. From the retracting garage door, to outdoor music in the parking lot, to just seeing live bands again after being cooped up for so long, Budiac says Paulie's has earned its reputation of being good to local musicians.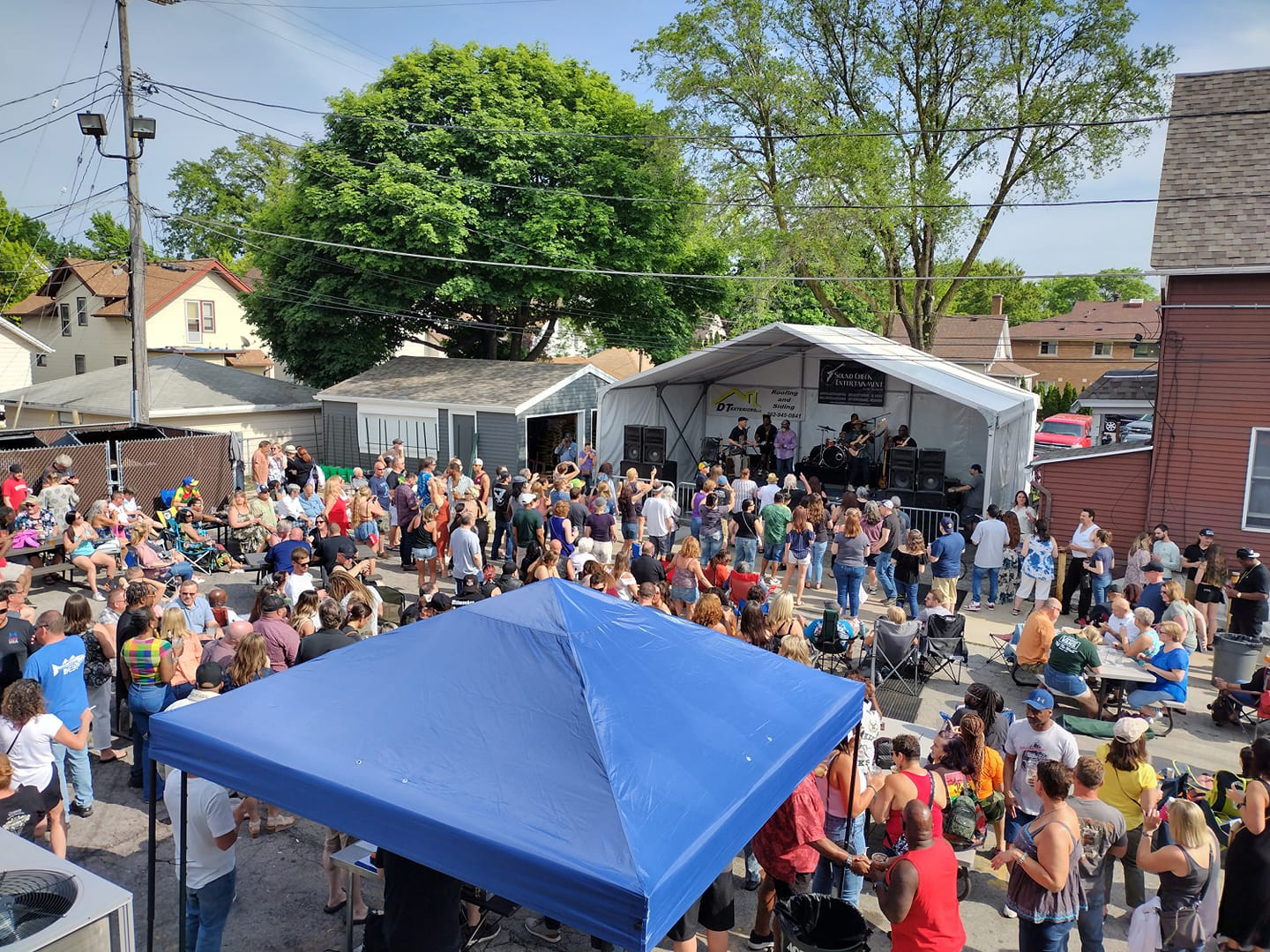 "We got more consistent," he says. "Bands that didn't want to play small bars ended up wanting to play here. Now we've got bands like 5 Cards Studs and Mount Olive, all these great festival bands that are willing to come and play. And for the shuttle, now it's anything in this town that you might find worthwhile, I say let's do it. We'll go."
Andy is the president, publisher and founder of OnMilwaukee. He returned to Milwaukee in 1996 after living on the East Coast for nine years, where he wrote for The Dallas Morning News Washington Bureau and worked in the White House Office of Communications. He was also Associate Editor of The GW Hatchet, his college newspaper at The George Washington University.
Before launching OnMilwaukee.com in 1998 at age 23, he worked in public relations for two Milwaukee firms, most of the time daydreaming about starting his own publication.
Hobbies include running when he finds the time, fixing the rust on his '75 MGB, mowing the lawn at his cottage in the Northwoods, and making an annual pilgrimage to Phoenix for Brewers Spring Training.