Explore the best Milwaukee has to offer with VISIT Milwaukee and OnMilwaukee this summer by "Urban Exploring." We'll be sharing parks to hike, walls to climb, rivers to paddle, trails to bike and so much more. Be a tourist in your own town and experience it with us!
My Milwaukee summer has been full of lots of debauchery, and last Wednesday night was no different. I headed over to Steny's Tavern for an interesting afternoon, to say the least. Not only was it opening day at Summerfest, but it was my day to experience the Pedal Tavern for the first time.
I exited my Uber to find a huge bar on wheels, and at that moment, I knew it was going to be a long afternoon. I walked over to my Visit Milwaukee group with a big, "I'm here!" Our Pedal Tavern driver for the day, Jake, was waiting for me with a waiver and a bracelet. Why do they need you to sign a waiver, you ask? Think about it: alcohol and wheels — there's bound to be an accident every once in a while. Luckily, my day involved no mishaps!
Jake gave us a choice of Miller Lite or Milwakee Brewing Company's Lo-Gii, someone fired up Spotify and we were off! "Pedal! Pedal! Pedal! — stop pedaling!" screamed Jake as he maneuvered our way throughout traffic. The tavern has eight seats for pedaling, with a nice bench on the back for those who want to catch their breath. It was a pretty nice bonding experience, seeing that we were all pedaling our asses off while attempting to take a few sips of beer.
The pedaling pub crawl stops at three to four bars, allowing the group of pedalers to choose their route beforehand. The bars on the route I traveled were The Irish Pub, Camp Bar and Central Standard Craft Distillery. Each bar honors the Pedal Tavern bracelet, giving you free entry and drink specials. As you can imagine, things can get a little tricky after a few drinks and a moving vehicle.
With each stop, pedaling got surprisingly easier for me. Maybe it was the booze, but I was so excited and thrilled that I gave that pedaling my all. I did manage to scrape my foot because I was trying to pedal so hard, but that's beside the point.
The Pedal Tavern experience was one that I'm not likely to forget anytime soon. Although I traveled with mostly strangers, we all had something in common: We were all having a damn good time.
The Pedal Tavern is a great group activity that allows you to bond with friends, explore areas of the city and drink until your face falls off. Tickets are $25 per seat Sunday through Thursday, $30 on Friday and $33 on Saturday.
The icing on the cake of our Pedal Tavern adventure was the fact that it was opening day at Summerfest. Trying out the Pedal Tavern before a long night of music, food and even more drinks is probably one of the best pregame ideas ever.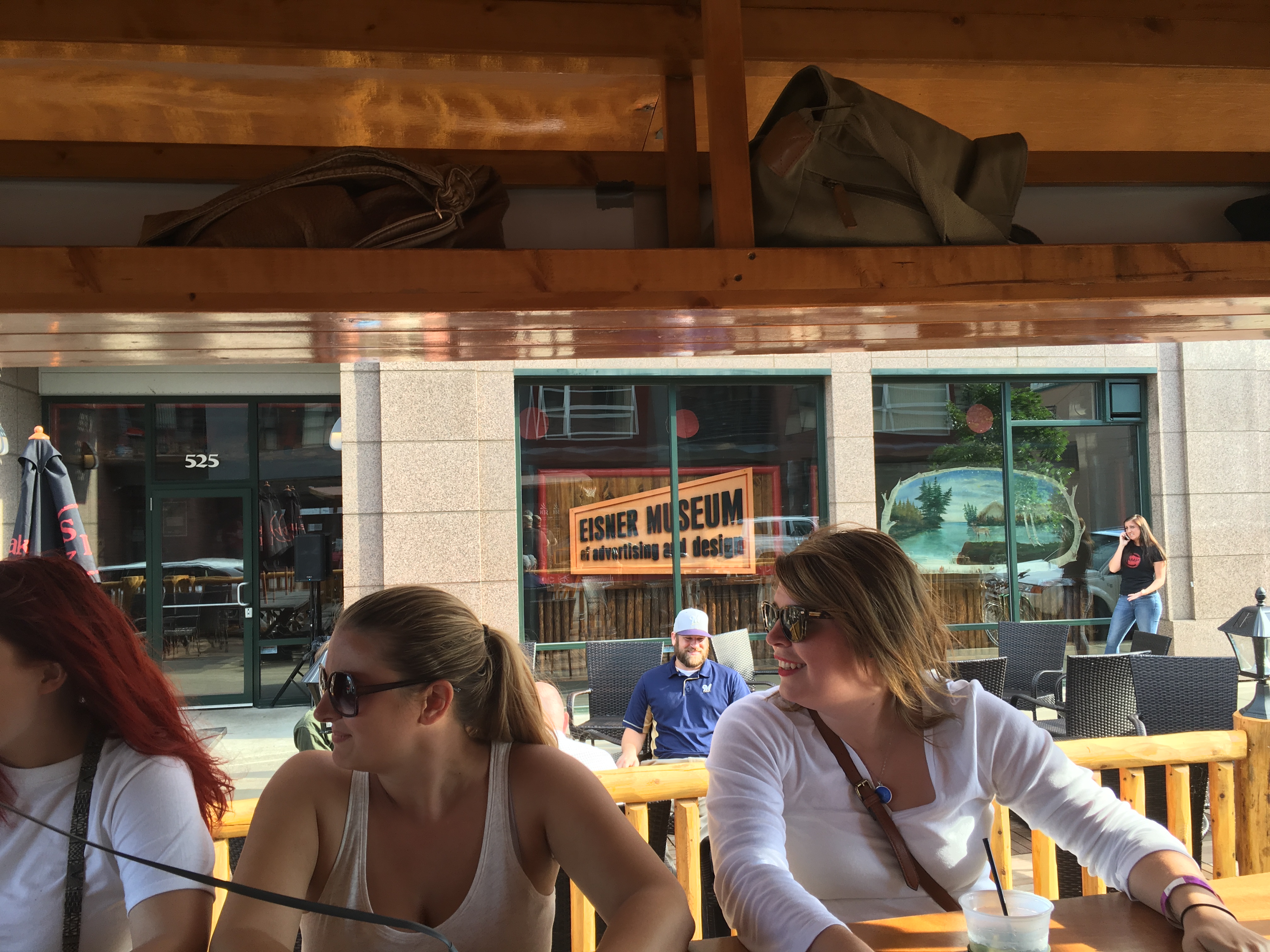 Want to experience the most exciting pub crawl in the city for yourself? Go check out their website for details and booking info — you (most likely) won't regret it.
Zoe Benjamin, currently a senior at UW-Milwaukee, was raised in the South suburbs of Chicago. She is a foodie, an avid traveler and music junkie, with just the right amount of nerdiness to top it all off.
Growing up in a large Jamaican family exposed her to a lifestyle full of food, laughter and pride. Zoe's appreciation for her family's eclectic nature led her to celebrate the differences in others. She just so happens to especially enjoy the study of food, seeing that eating is her favorite pastime.
Ever since she was able to get on a plane by herself, Zoe has taken the liberty of traveling to every place within her reach -- whether that be the next state over, or across the seas. Her wanderlust has taken her to 10 different countries, with France being her favorite. Nothing excites her more than French food and wine. Zoe hopes to absorb and share as much culture as she can so that the world may become that much more accepting of all the bountiful diversity in the world.