This content is in partnership with The Starling / Pier Garden. Get there this summer!
If you're looking for a chic dining and craft cocktail experience, Pier Garden at the Starling – found in the Third Ward at 102 N. Water St. – is the place to go this summer.
Recently opened for the season, the pop-up restaurant serves up a gorgeous space filled with alluring decor and a hint of Milwaukee with an MKE sign displayed on the wall. The beautiful venue offers a modern bar with skilled bartenders, all eager to serve you their latest summer cocktails. Find a seat inside – or particularly outside – to enjoy cocktails and a tasty option from their summer menu, whether you pick a plate (like Tall Guy & A Grill's White Claw tempura-battered fish fry) or share an appetizer with a friend or significant other while you're dining on a beautiful sunny day.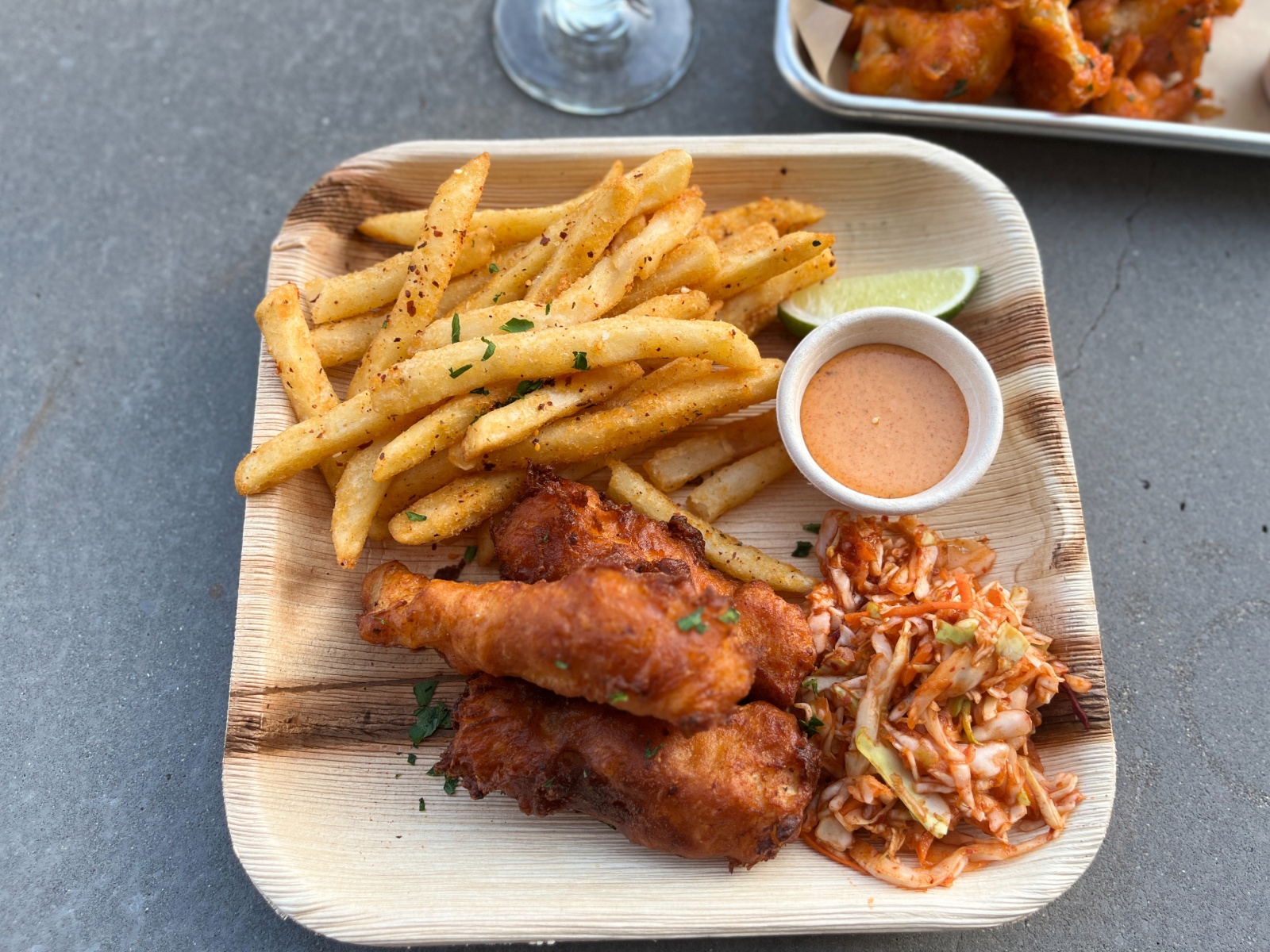 In addition to offering food, cocktail and beer options, Pier Garden at The Starling will showcase several events and specials throughout the summer. For instance, Tuesday nights host thrilling games of free bingo – and if you're an industry worker, take advantage of its Wednesday happy hour all night long throughout the summer season.
"Nothing says summer in Milwaukee like dining al fresco," said outside Sales and Events Manager Isabella Perez. "Creative craft cocktails, local beer on tap and special events will make this a must-stop spot on the Third Ward Riverwalk this summer."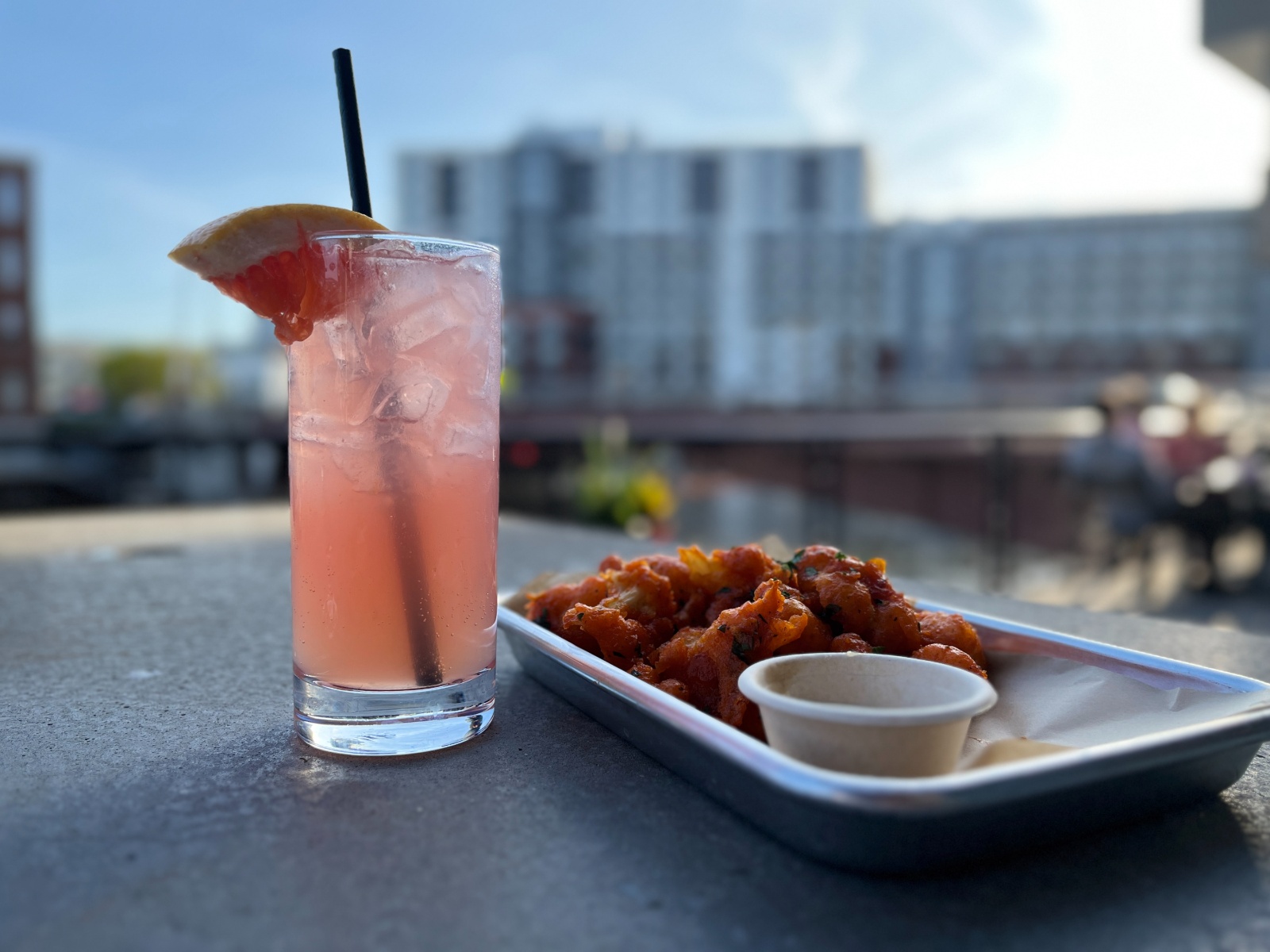 Pier Garden hours will be Tuesday and Wednesday from 4-9 p.m. and Thursday and Friday from 4-10 p.m., with the kitchen closing at 8 p.m. each night.
For more information about Pier Garden at The Starling, click here. Follow @piergarden on Facebook and Instagram for more information and weekly updates.
Courtney Bondar is an adventurous Multimedia Journalist at OnMilwaukee, covering all things Milwaukee. Born and raised in Greendale, WI, Courtney has a deep-rooted connection to her hometown and a strong desire to explore and showcase the vibrant city of Milwaukee.
You can often find Courtney all over Milwaukee, attending exciting events - documenting her experiences on her Instagram stories. Her genuine enthusiasm for her work shines through in her posts - as she strives to capture the beauty of the city and shares it with her followers.
Courtney's passion for writing is evident in her engaging and heartfelt articles. While she covers a wide range of topics, she particularly enjoys delving into the intricacies of dating culture and the art of mixology. Her insightful and thought-provoking pieces offer a unique perspective on these subjects, captivating readers with her authenticity and wit.
After dedicating herself as an intern at OnMilwaukee, Courtney's hard work and dedication paid off when she earned her well-deserved diploma. Now, as OnMilwaukee's first full-time multimedia journalist, she is fully committed to continuing her journey - bringing her distinctive voice and storytelling skills to the forefront.