CHICAGO – In August, news emerged that Chicago's Pilot Project Brewing was nearing a deal to purchase the brewhouse and lease from Milwaukee Brewing Company in the former Pabst distribution center at 1128 N. 9th St.
Just days days after the deal closed last month, Pilot Project announced it has hired Todd Haug as Chief Innovation Officer.
Haug, who joins Chief Product Officer and Head Brewer Glenn Allen and Production Manager Damian Padilla, has an impressive resume, having worked at Summit Brewing, Rock Bottom and Surly Brewing in the Twin Cities and Three Floyds.
As innovation lead, Haug joins Allen and Padilla to lead process and product innovation for Pilot Project and will support its ongoing strategy to launch and grow its host of incubated brands and innovative concepts.
We hit the road to visit Pilot Project co-founder (along with Jordan Radke) Dan Abel at the Logan Square incubator brewery and taproom and ask him about what Milwaukee can expect at The Brewery district venue in the months to come.
OnMilwaukee: Can you tell us what changes you're making at the Milwaukee brewery, taproom and restaurant? It's pretty nice the way it is, isn't it?
Dan Abel: Oh, it's beautiful. I think all that we're really changing is that, so how you feel in this (Chicago taproom) living room vibe to a certain degree, we're going to try and emulate that aspect. When you walk into the Bottle House, that first third, where the ceiling's a little bit lower, we want to create that intimacy there.
Then as you kind of get into the broader space, we're re-staining wood and putting in some new fixtures, so it'll feel like us. We're working with the artists that did that art piece (behind the bar in Chicago) to do a similar piece up there.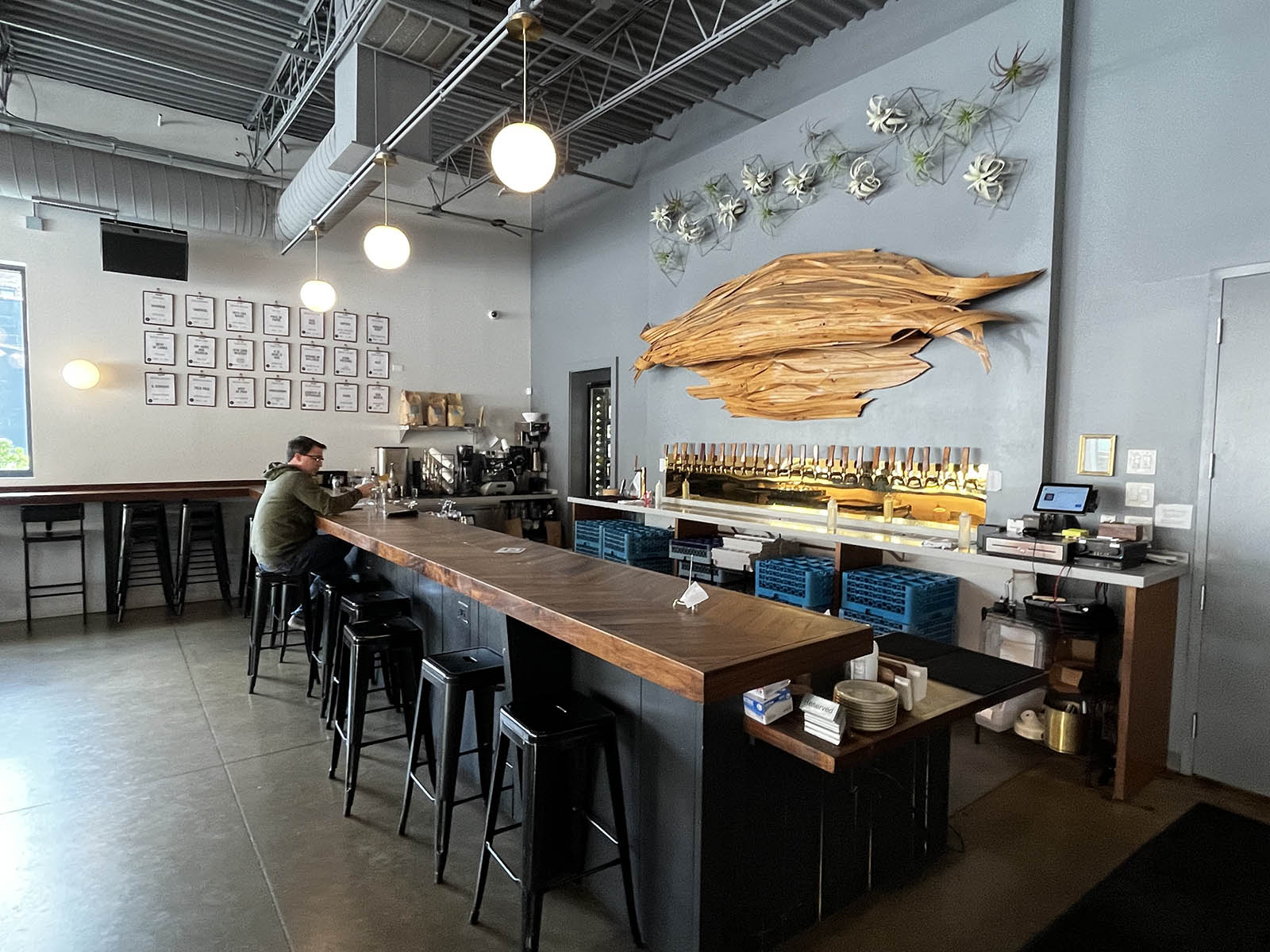 You're also taking over the former restaurant space, too, right?
Yeah, that was a really important part. We heard from (Milwaukee Brewing's) Jim (McCabe) and a few others that the actual experience from the public was a little confusing. So it was important for us to come in and take over both so that we could kind of help curate that experience a little bit more cohesively. But because it's a massive space – there are probably seven unique areas – each area will have sort of its own personality.
The Milwaukee Brewing Company tasting room will become our barrel room. The event space will continue to be an event space just because it was used already for that. But I think our intent is to lean into game days, and my background's in music, and so, potentially, doing some more live music in that type of area.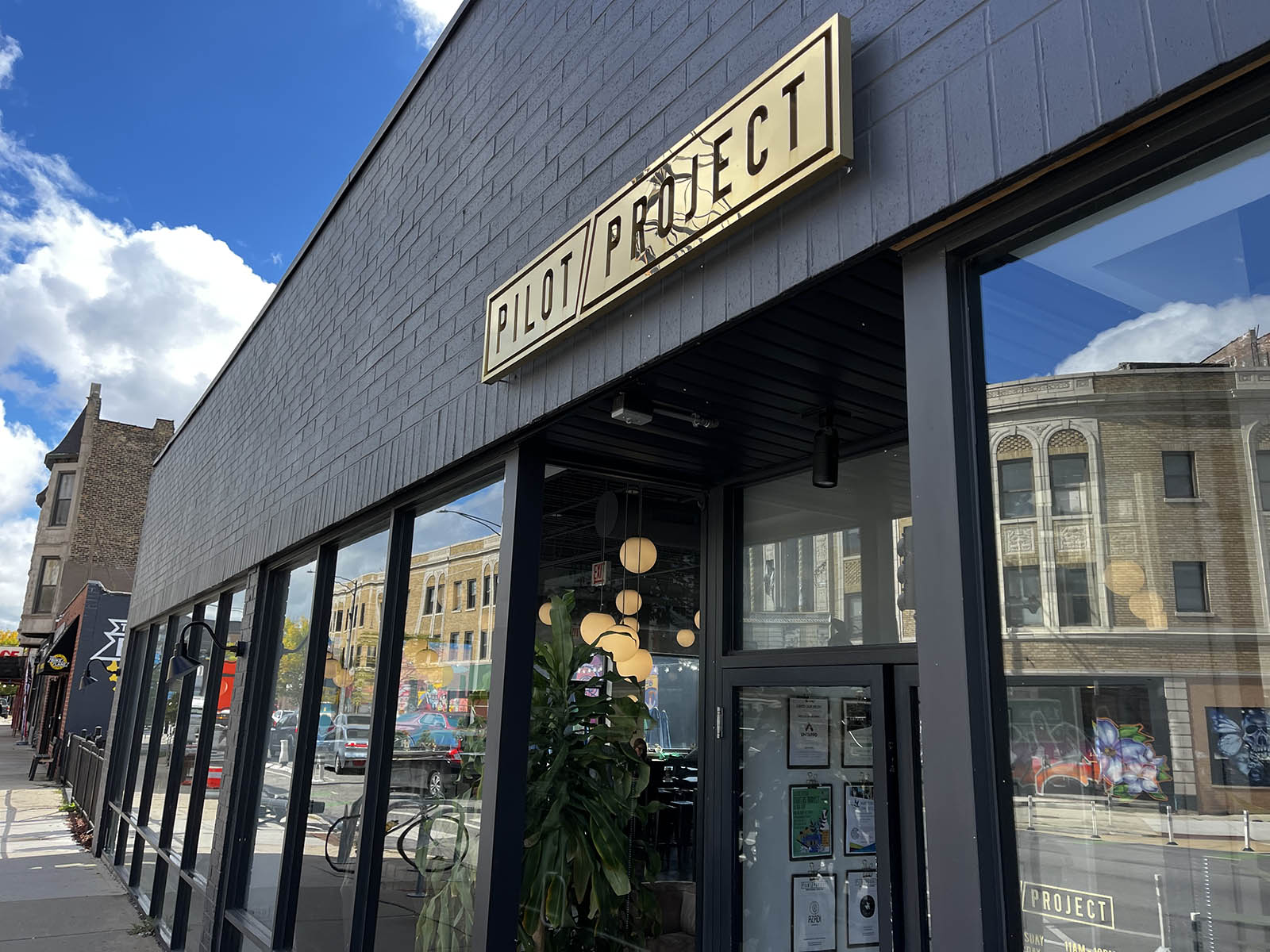 If you look at the facility right now, you'll see we painted it all black. It's the same color black as the outside of our building (in Chicago). We'll have some really cool embellishments. But then, the purpose of all of our designs is always to allow the brands that we work with to have their branding represented. So that's why we use earth tones, and I have a particular fondness for West Coast-style minimalism, but it's also tied very much to being a canvas for others to interpret and build upon. I think each room will have its own unique style.
So what kind of work is going on right now?
Our staff's kind of split between here and there, and we are hiring. We brought on staff from Milwaukee Brewing Company, and anyone that wanted to join us at (the restaurant) Bottle House 42. We're still hiring hospitality managers and all that fun stuff. Jim McCabe was the brewmaster. He's not joining us, but the staff that he had been maintaining, they all received job offers.
It's all fairly surface level. We're painting walls. We're redoing a couple of things here and there.
The brewhouse and all that stuff, we have a very different style of brewing. It has to be flexible, so we tell everyone that we work with that we decommissioned their brewhouse. We've taken everything apart and are putting it all back together.
It'll be a distinctly different piece of equipment, basically. We're bringing in different technology, all that kind of stuff, adding efficiency. Some of the processes that we follow push a typical brewhouse to its limit. That's a really big piece of what Todd is working on right now. While Glenn is out there trying to get all the chess pieces in order, Todd is really there making sure there's a board to play chess on.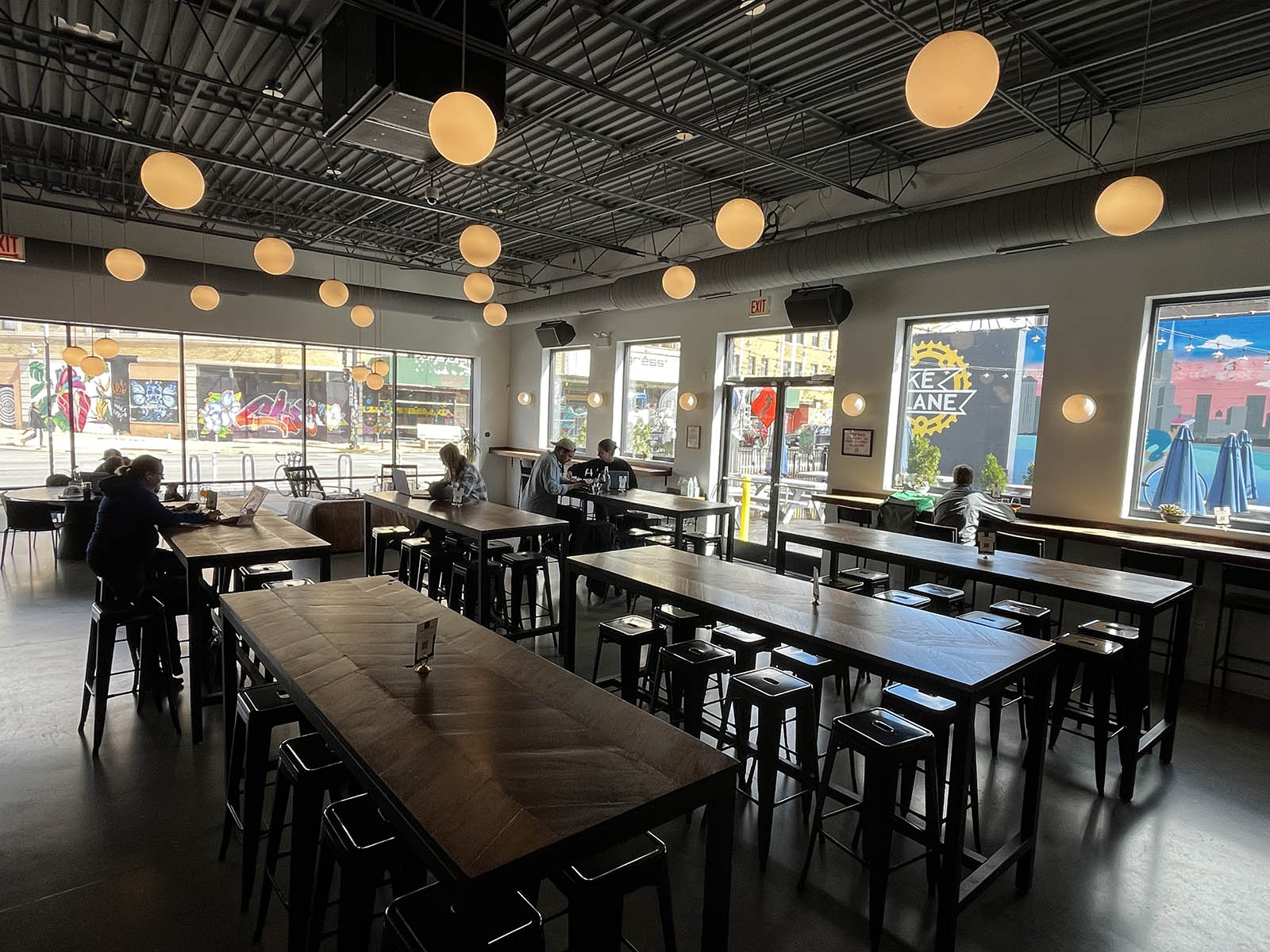 So tell me a bit about how the brewing works here in terms of being an incubator space, right?
When we dreamed up the initial concept that we wanted, we asked, "What is an incubator?" This was it. It was a brewery in the back, tasting room in the front to operate as the test market for any of the brands that we work with. Now, fast forward to our opening date, we incubated five brands out of the gate.
It went over really well, and so we started actually distributing their products outside of this venue. And I would say almost tentatively or hesitantly because we didn't know how unknown brands would fare out in the market. But because people had already started to develop positive sentiment toward Pilot Project, they could walk into a shop and be like, "What do you have from Pilot Project?" And then, they introduce you to all these new unique brands.
Can you tell from the packaged beer that it's brewed at Pilot Project?
Our logo is on there, but it's very discreet. If you turn the can, you'll see our little icon, and then you'll see, "brewed and packaged by Pilot Project" on the side. So we like to think of it as our little Michelin star. That way, if you trust us, you can trust the brands that are out there that have been produced with us.
But as far as getting incubated, you've auditioned, we've tried your products, we've heard your business pitch, your marketing pitch, we've worked with you on a launch plan. That, in theory, happens here with three, four, five different types of products that we then immediately test in the market via our tasting room.
As soon as we feel like, "Cool, we're good. We're validated," we start producing your product in packaged goods, kegs. We'll distribute throughout the city. So in Illinois alone, we have over 600 retailers that carry us. We're already approved to be in the Whole Foods and some of the bigger box retailers in Milwaukee.
We're in the process of hiring a team for the state of Wisconsin to be able to do up there exactly what we're doing here.
Will you do it with Wisconsin brewers? How's that going to look?
Our model's never been geographically-inclined. Right now (among) the brands that we have on, two of them are from California, one of them's from Cincinnati, and then two of them are from Chicago. Of the 13 brands (we've done so far), one of them could have been a Wisconsin brand.
Is Pilot Project like a mama bird? Did they have to leave the nest at some point?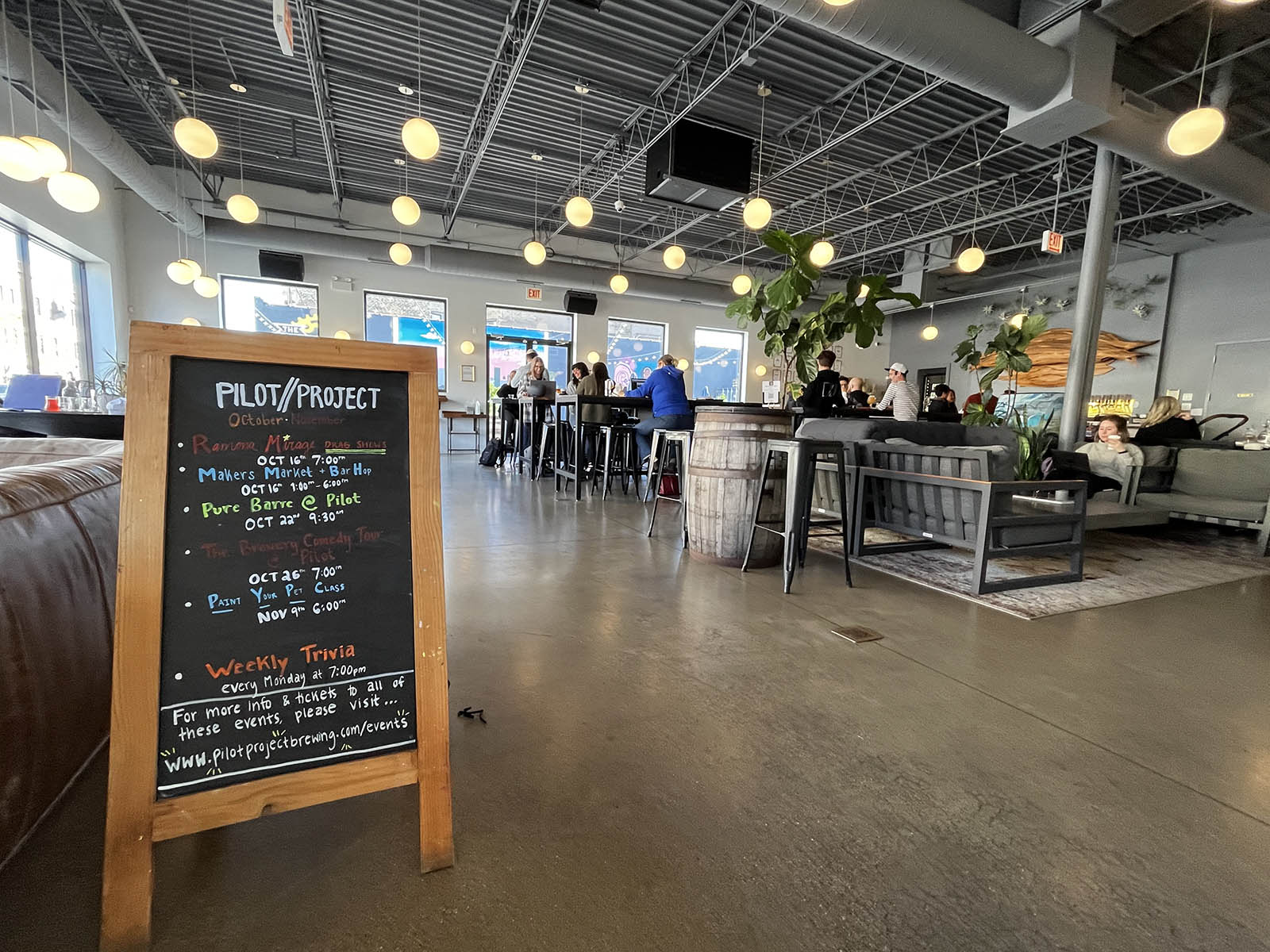 In the model that was established, yes, because our production capabilities are finite. The largest batch that we could do in-house is 20 barrels, which is 5,000 pints of beverage. And so, in theory, once you hit that point, you're too big for us, and you go off and fly away from the nest.
And you, hopefully, then can buy your own system. And you've got the foundation for that. But what we learned quickly is we can actually kind of call fallacy to the idea that you would have to have a brewery. I always use music analogies, and so, our thing was that you shouldn't have to build a recording studio to record an album, so you shouldn't have to build a brewery to make a beer.
And so, why then, once you hit this threshold, do we all of a sudden say, "OK, you've got to go build your own recording studio now?" So with the addition of Milwaukee Brewing Company's facility, we can launch you here, and then once you hit that threshold, we can immediately scale you up.
By opening up the new facility in Milwaukee, now the pace that we can incubate is a lot faster, and we can be more creative. Prior to us taking this step, we wanted you to come in with a fully-fleshed out brand, multiple flagships and all this different stuff.
And now, in theory, you could come to us with one product and say, "I want to blow this up," because with that next space, we can actually spend that much time focusing on one product and, in theory, grow that much as that much faster.
So every question I get is like, "OK, you're moving from this tiny little brewery up to there. How is that even going to work?" Well, we're technically right now brewing at four other facilities in Chicago.
Can you say what those are?
Oh sure. Metropolitan Brewing, which does most of our lagers. We're in Miskatonic, which is out in Darien, Illinois. We're at Urban Brew Labs, which is up in Ravenswood. And then everywhere and anywhere we could find excess space. We were subcontracting our brand (Brewer's Kitchen) so we could do 30-, 40-barrel batches at a time.
Now, we would, in theory, consolidate all of that. We'll have collective buying power that we can disseminate across all the brands that we're working with so there's just a lot of more, for them, financial benefits of us being able to consolidate up there.
Are you going to try and keep some of Milwaukee Brewing's contract brewing business or is that going away?
That's gone away. What I also like about having that next facility is a prerequisite to start working with us, three years ago, was it had to be a first-of-its-kind if we're to be launching you. What I like about this next tier, if you will, is that in theory we could still incubate an idea in the Milwaukee facility. It just maybe isn't the first time you've heard from that brand. So I like us being an innovation house. We hired Todd Haug, who was the former head brewer for Surly and was with 3 Floyds here in the city.
Bringing him on board, he gets to hyper-focus on new processes, efficiency, new products, new ingredients, so that, again, if someone wants to come to us with, "Hey, I've never worked with X before," we should in theory be the experts on it already so that we can start doing that much bigger.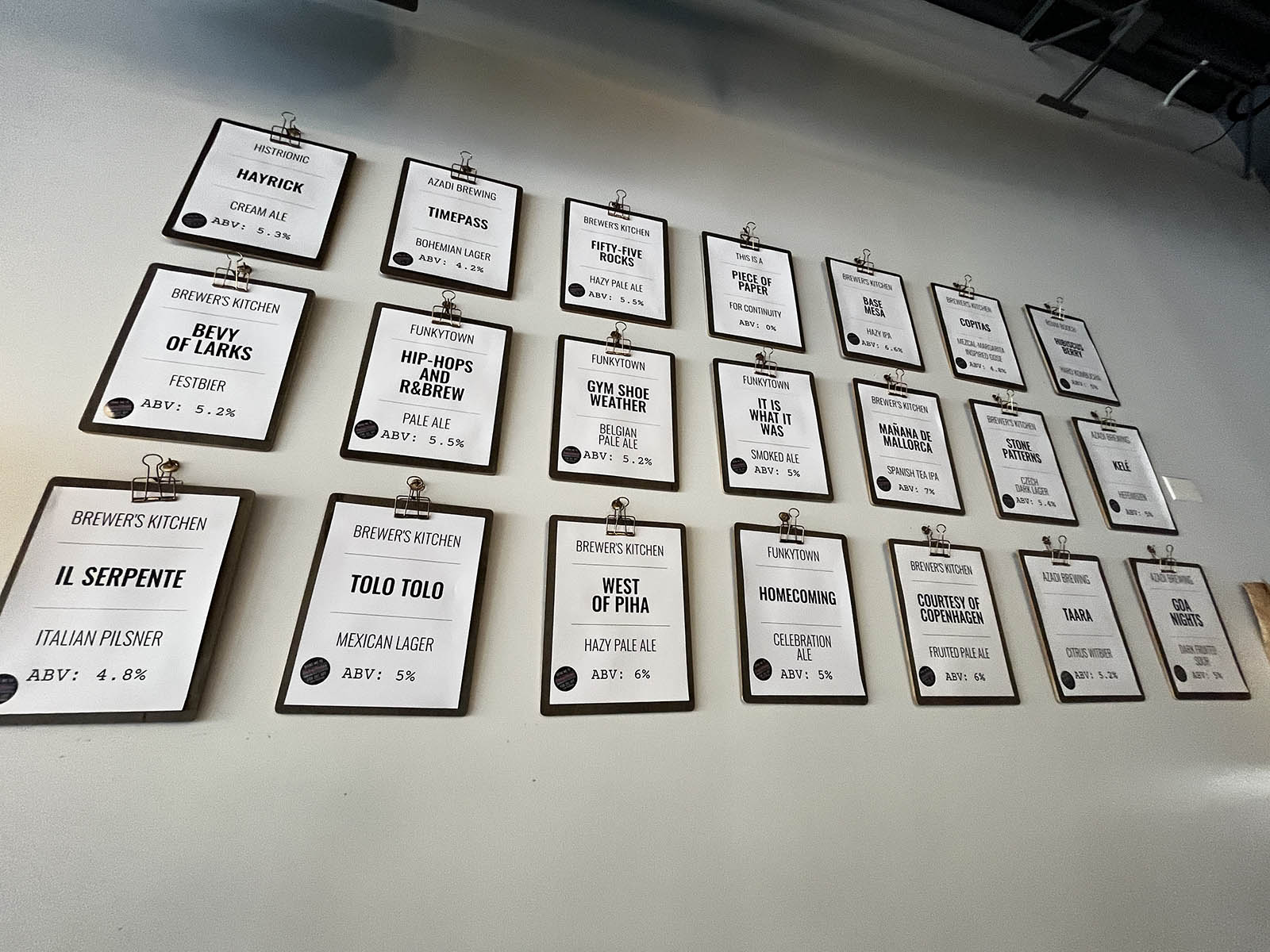 Did you guys ever have interest in the Milwaukee Brewing brands – which were sold to Eagle Park Brewing – or was that never a discussion? Because I know Jim McCabe initially said he wanted to keep the brands and then maybe contract brew with you or somebody else if you weren't interested.
We were down to contract for them because I thought from a legacy perspective, that was a really cool story. Jordan and I both went to UW. He was there for 10 years. I was there for almost six. But since living in Wisconsin, I lived in L.A., San Francisco, New York, Chicago. Even though I feel like a Wisconsinite, it didn't feel right for me to come in from Chicago and buy this Milwaukee namesake.
It felt really disingenuous, even though I think we would've done some really cool stuff. Jim mentioned, "Hey, would you guys be open to contract brewing?" Absolutely. Within that context, we've been down the contract brew because that would've been really cool. But now with Eagle Park, the legacy gets to live on.
It's in good hands.
I met with Max and Jack and the Eagle Park guys on Tuesday, and I tried the (first) batch of Louie's Demise. It just got carbonated that morning. It's good.
I have to ask: What's happening to the Pabst sign?
The number of offers that we've had to buy that sign is incredible, but for us, it's the history. We want that. Even though the Summerfest sign, it still belongs there. I cannot believe what people have offered for it. It blows my mind.
Were any offers tempting?
No. To us, it's part of the building. It may as well be anchored in the ground. But I was stunned.
When do you expect to open?
Nothing has kept us from reopening in the next six-ish weeks: taproom and brewhouse. We get our first beer tanks in about two weeks. I'm saying that with a question mark at the end, but we're going to try.
F Street Hospality's catering company had booked out for 18 months' worth of events, so they're going to continue to do all of those, but we will be operating the restaurant independently with a restaurateur.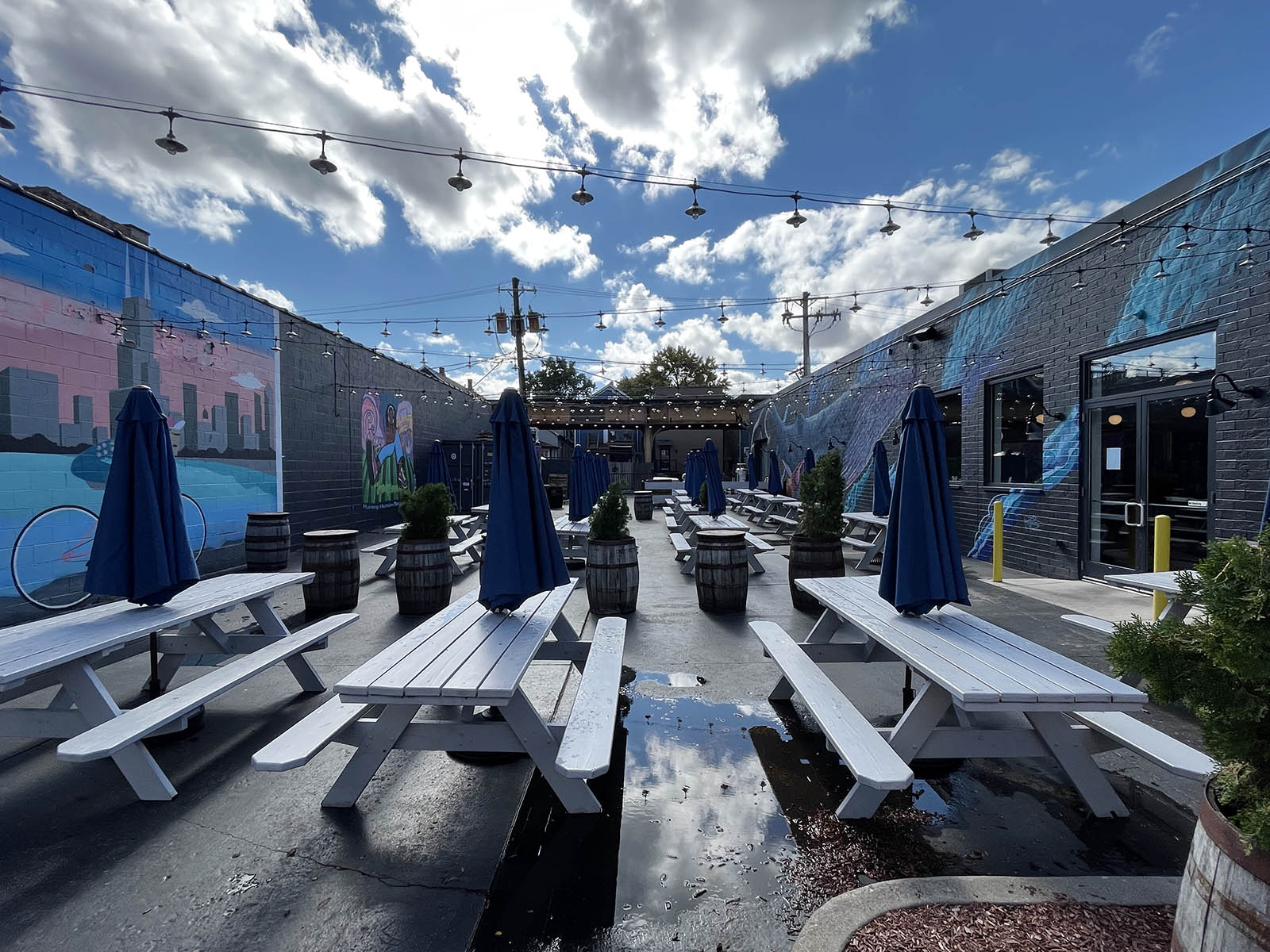 The reality is it's going to be a work in progress, probably for the next nine months. We want to get that entire beer garden to feel like a beer garden. We're going to make some changes to the rooftop, but all those aspects are going to take probably a solid nine months to get through. But come the beginning of November, someone should be able to walk in and have a beer.
Lastly, I hear that you also have a connection to Tim Pauly of Broken Bat Brewing in Milwaukee; that he helped you build out the Chicago facility.
Tim was massive. Tim, when he basically hand built the first Broken Bat on Buffalo Street, I was there taking diligent notes, following in his footsteps, and he was one of the biggest advisors that we had in getting our facility off the ground.
He built that brewery in a 1,000-square-foot space, so if he could do that, we knew that he was going to have some pointers for us in designing ours. And he's been a good buddy. He went to Marquette. I went to Wisconsin, and he invites me and a couple of other guys up to his cabin every year. But even throughout this entire process, he's been a pseudo advisor on what to do. We're good buddies.
Born in Brooklyn, N.Y., where he lived until he was 17, Bobby received his BA-Mass Communications from UWM in 1989 and has lived in Walker's Point, Bay View, Enderis Park, South Milwaukee and on the East Side.
He has published three non-fiction books in Italy – including one about an event in Milwaukee history, which was published in the U.S. in autumn 2010. Four more books, all about Milwaukee, have been published by The History Press.
With his most recent band, The Yell Leaders, Bobby released four LPs and had a songs featured in episodes of TV's "Party of Five" and "Dawson's Creek," and films in Japan, South America and the U.S. The Yell Leaders were named the best unsigned band in their region by VH-1 as part of its Rock Across America 1998 Tour. Most recently, the band contributed tracks to a UK vinyl/CD tribute to the Redskins and collaborated on a track with Italian novelist Enrico Remmert.
He's produced three installments of the "OMCD" series of local music compilations for OnMilwaukee.com and in 2007 produced a CD of Italian music and poetry.
In 2005, he was awarded the City of Asti's (Italy) Journalism Prize for his work focusing on that area. He has also won awards from the Milwaukee Press Club.
He can be heard weekly on 88Nine Radio Milwaukee talking about his "Urban Spelunking" series of stories.