What started out as a limited time pop-up looks like it's here to stay, at least for the time being.
PufferFish, the socially distanced Tiki-themed patio bar which launched this summer at Lost Whale, 2151 S. Kinnickinnic Ave., is prepped and ready for the inevitably cooler weather that's to come.
The tent-covered patio, which has been transformed into a tropical-themed respite, now boasts numerous upgrades, including the addition of extensive patio heaters, making it a pleasant spot to hang out even as the chilly autumnal winds begin to blow.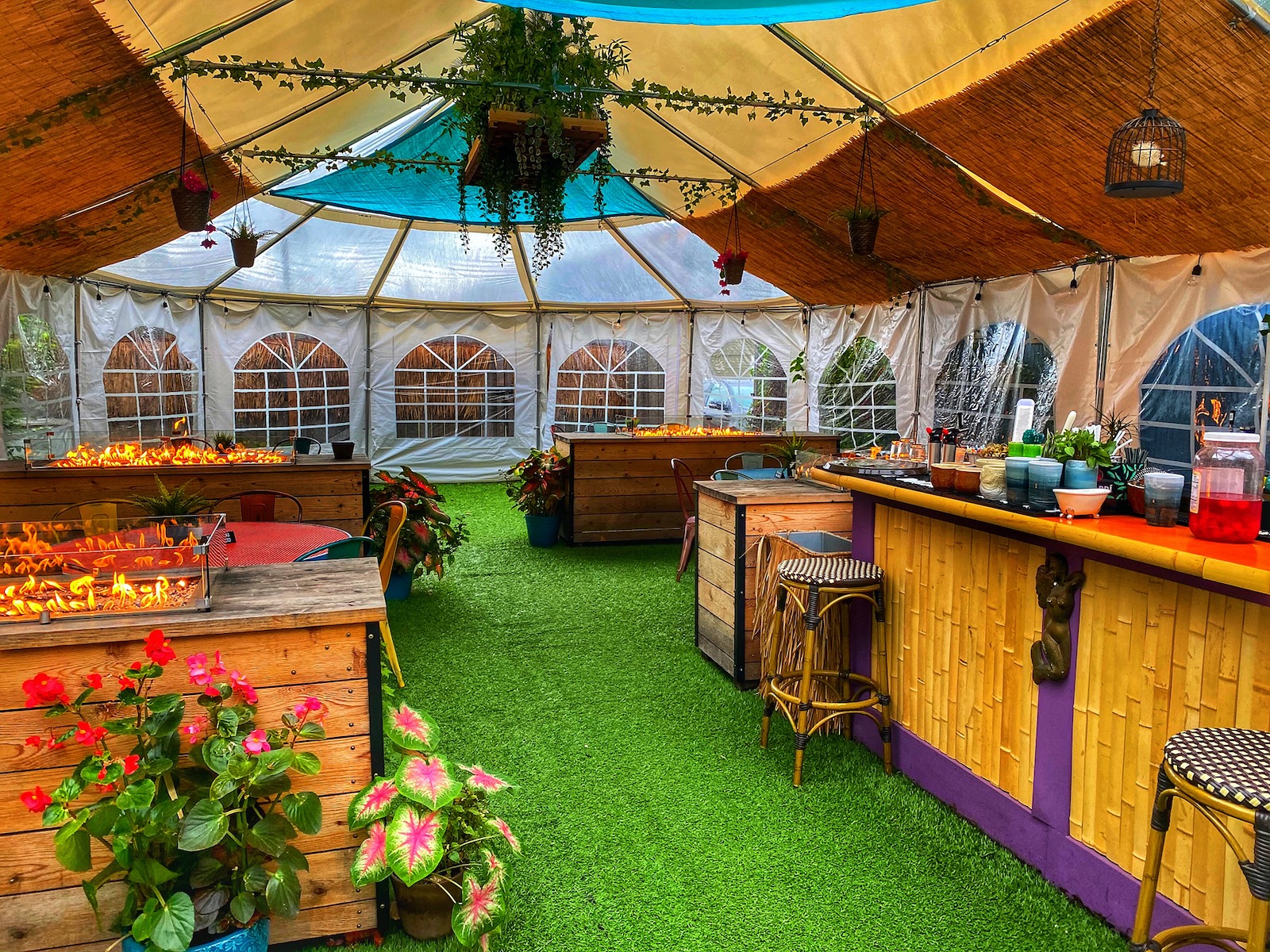 As for the menu, you can expect well-priced ($9-$13) modern Tiki cocktails including a The Pufferfish with gin, lemon, passion fruit, falernum, Stone Creek collab croissant orgeat and tiki bitters; The Devil's Workshop, a tropical blast enhanced by browned butter fat washed rum inspired by Idle Hands from the notable Tiki destination 3 Dots & A Dash; along with a Mai Tai, frozen daiquiris and pina coladas and Lost Whale classics like the Harvey Wallbanger and Negroni spritz.
Beer, canned beverages (like White Claw) and spirit-free versions of numerous cocktails are also available.
To promote a safe, socially distanced environment, reservations are required. Options include traditional seating as well as secluded VIP deck accommodations complete with a private fire table and complimentary pours of PufferFish's rum of the month. You can make your reservation online.
Not going out? No problem. Lost Whale offers cocktail kits which can be purchased online and picked up right in front of the bar. Check out the selection online.
Lost Whale is open Tuesday through Thursday from 5 p.m. to 12:30 a.m. and Friday and Saturday from 5 p.m. to 2:30 a.m.
Lori Fredrich (Lo) is an eater, writer, wonderer, bon vivante, traveler, cook, gardener and girlwonder. Born and raised in the Milwaukee area, she has tried to leave many times, but seems to be drawn to this quirky city that smells of beer and alewives.
Some might say that she is a little obsessed with food. Lo would say she is A LOT obsessed with food. After all, she has been cooking, eating and enjoying food for decades and has no plans to retire anytime soon.
Lo's recipes and writing have been featured in a variety of publications including GO: Airtran Inflight Magazine, Cheese Connoisseur, Cooking Light, Edible Milwaukee, Milwaukee Magazine and the Milwaukee Journal Sentinel, as well as on the blog Go Bold with Butter, the web site Wisconsin Cheese Talk, and in the quarterly online magazine Grate. Pair. Share.