Staying at home has never tasted so good.
In an effort to encourage all to stay at home during the rise of COVID cases, Purple Door Ice Cream has announced the release of three sweet ice cream kits, all of which are available with free, contactless home delivery anywhere in Milwaukee County.
Options include:
The Sundae Survival Kit
Sweeten up your weekend with this kit, which includes everything you need to make 10-12 sundaes ($32) including three pints of ice cream (vanilla, chocolate, salted caramel) and four toppings (chocolate sauce, caramel sauce, oreos and sprinkles).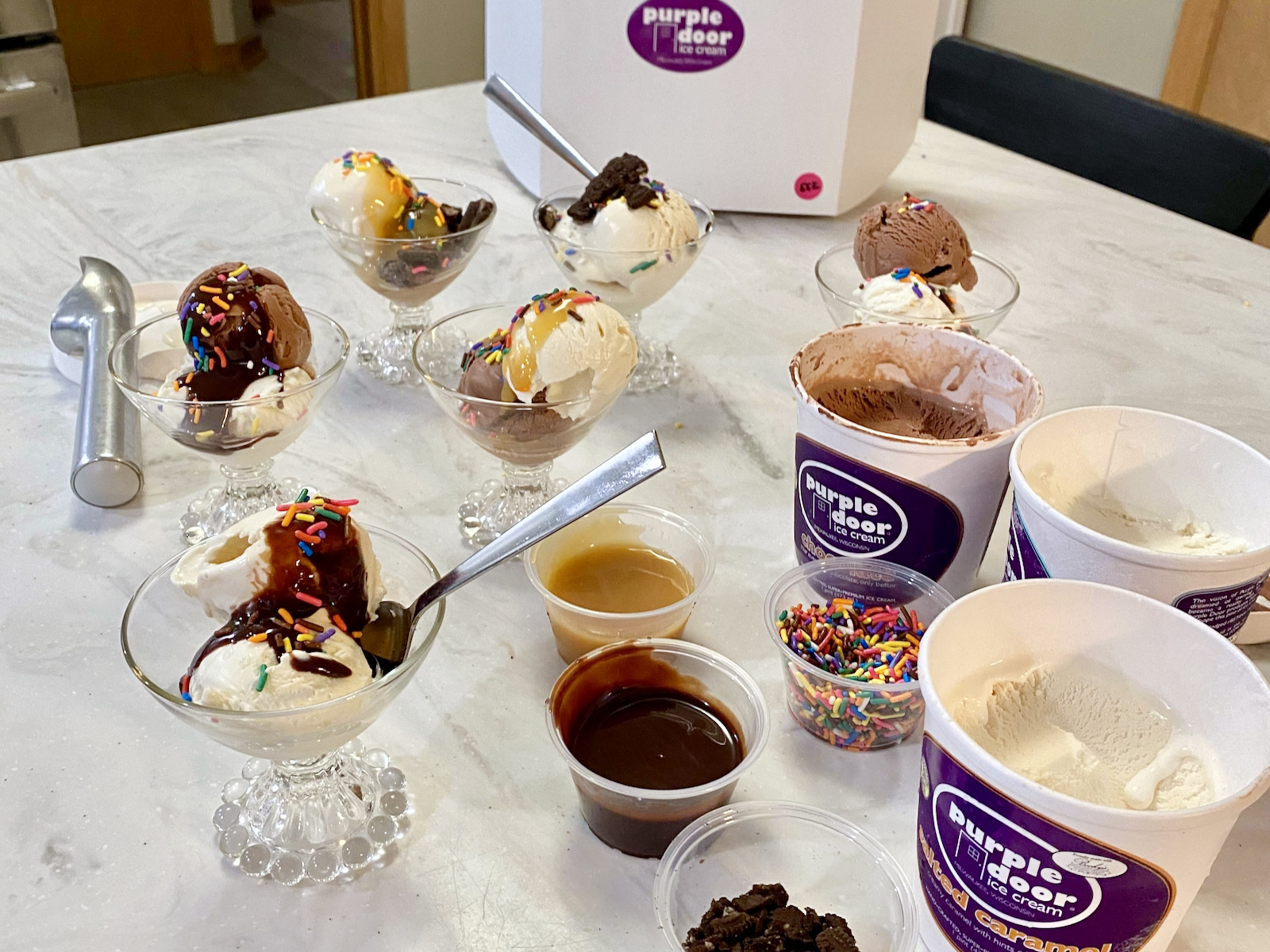 The Root Beer Float Kit
Up your root beer float game with awesome ice cream and Sprecher root beer. This kit makes six to eight floats ($25). Includes: two pints of vanilla ice cream, four cans of Sprecher Root Beer, plus 8 straws for sippin'.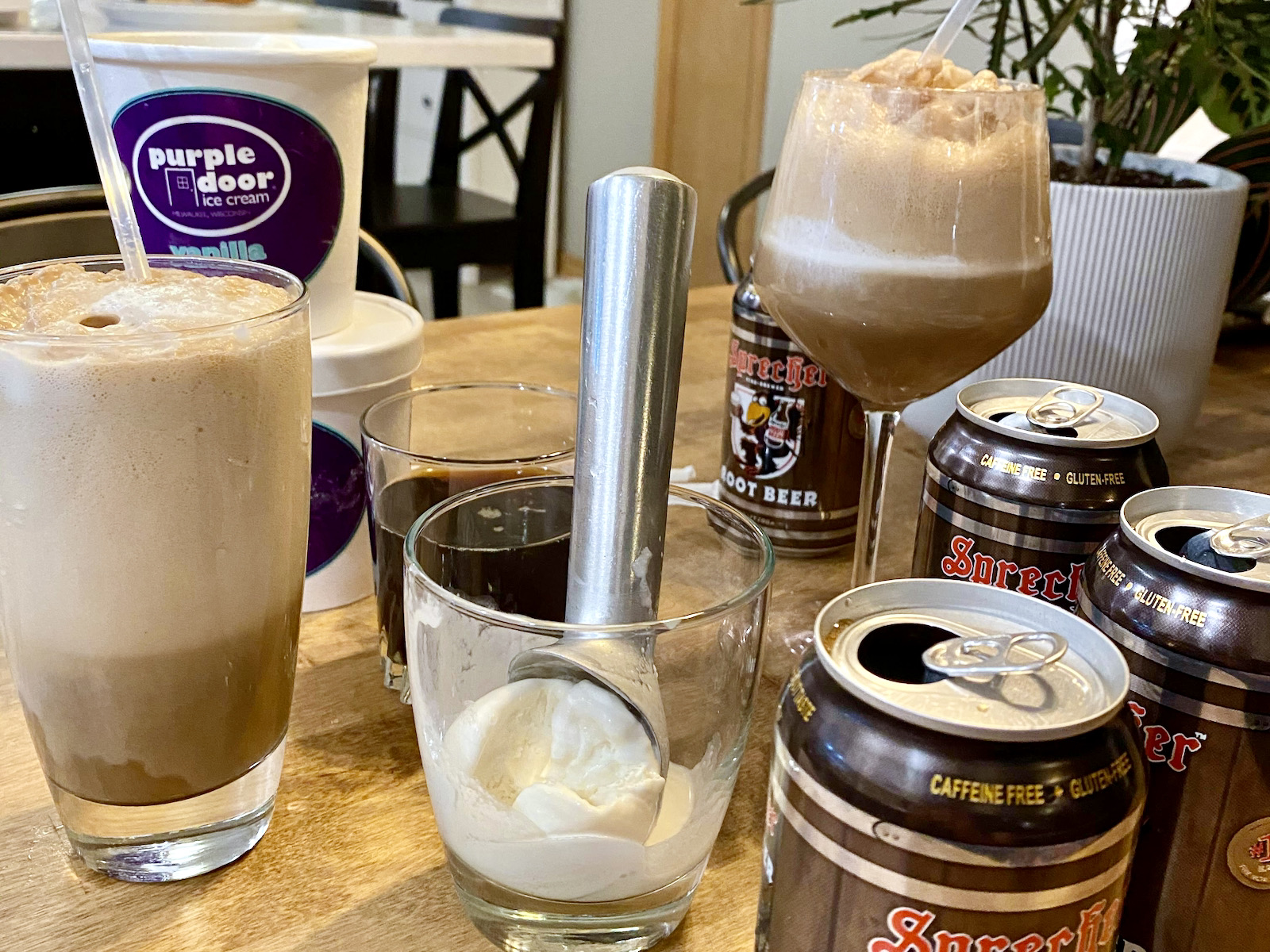 The Ice Cream Sandwich Kit
This kit includes everything you need to make six ice cream sandwiches at home ($25), including two pints of ice cream (vanilla and mint chip) and an assortment of a dozen cookies, including chocolate chip, chocolate and snickerdoodle made by Sugar and Flour Bakery.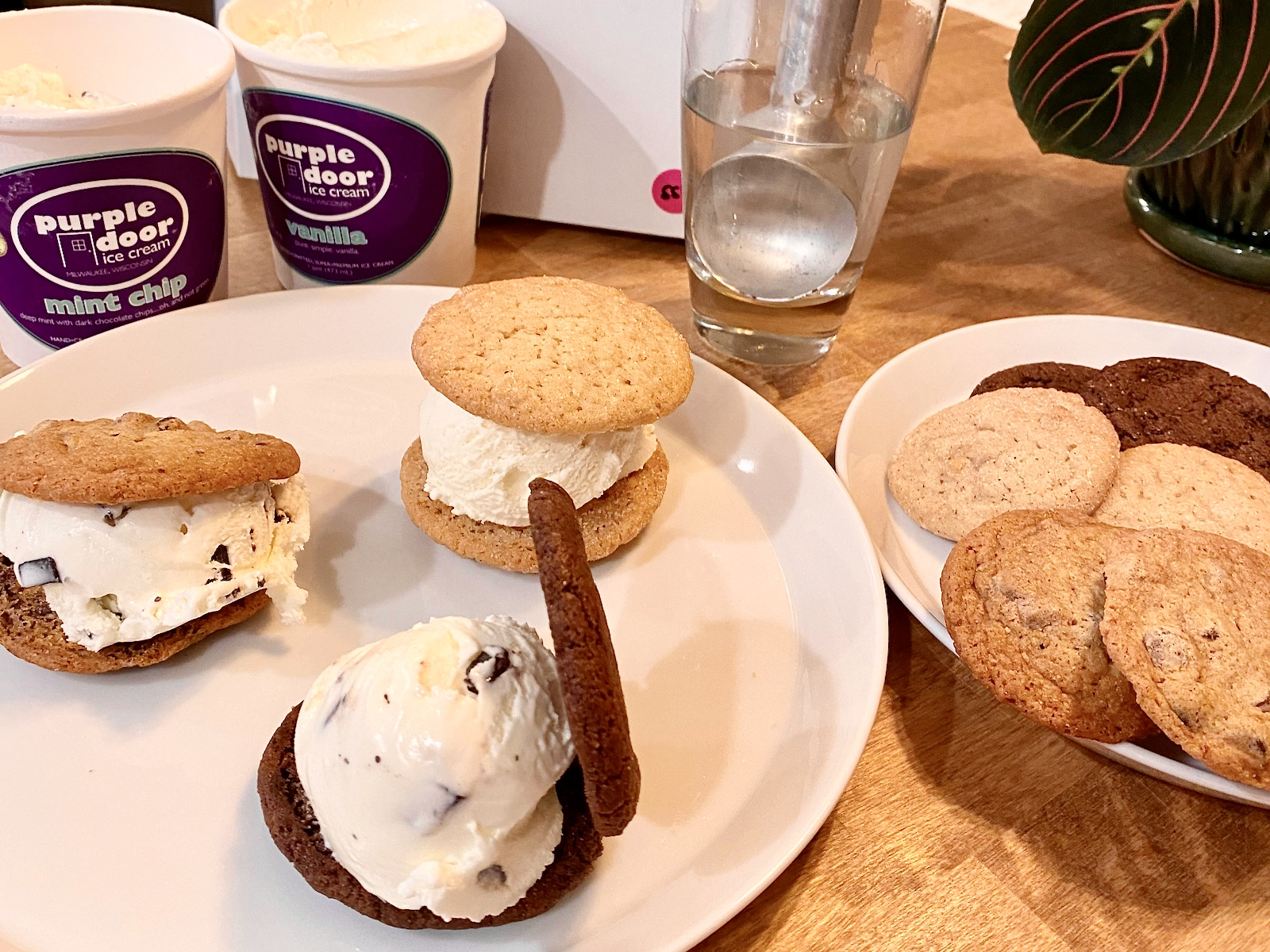 Get yours
Ordering your kit is easy. Just click here, choose your kit and complete checkout. Delivery is free and available Thursday through Sunday (you can choose your day and time during checkout). Please note: deliveries do not include dry ice, so you'll want to be home when your order arrives.
Kits are also available to order and pick up at the Walker's Point scoop shop. To order kits (or other delectable items) for pick-up, click here.
Lori Fredrich (Lo) is an eater, writer, wonderer, bon vivante, traveler, cook, gardener and girlwonder. Born and raised in the Milwaukee area, she has tried to leave many times, but seems to be drawn to this quirky city that smells of beer and alewives.
Some might say that she is a little obsessed with food. Lo would say she is A LOT obsessed with food. After all, she has been cooking, eating and enjoying food for decades and has no plans to retire anytime soon.
Lo's recipes and writing have been featured in a variety of publications including GO: Airtran Inflight Magazine, Cheese Connoisseur, Cooking Light, Edible Milwaukee, Milwaukee Magazine and the Milwaukee Journal Sentinel, as well as on the blog Go Bold with Butter, the web site Wisconsin Cheese Talk, and in the quarterly online magazine Grate. Pair. Share.