March is "Bar Month" on OnMilwaukee. Get ready to soak up more bar articles, imbibable stories and cocktailing content all month long. For more of our Bar Month stories click here!
OnMilwaukee softly launched what will eventually be a city-wide effort this weekend called "Rachel's Remedy: Pop tabs for kids." The goal is for as many local bars and restaurants as possible to save the "pop tabs" from beer and soda cans and donate them to the Ronald McDonald House of Eastern Wisconsin.
Since 2000, recycling aluminum tabs has generated over $375,000 for the local Ronald McDonald House. The money is donated to families to offset living costs of staying in the facility while their child undergoes medical treatment at a nearby hospital.
"Rachel's Remedy" is named after Rachel Allen, a bartender at Sabbatic, 700 S. 2nd St., who started collecting tabs on her own about four years ago. Her coworker, Randy Beck, noticed she was doing this and came up with the idea to make it a larger effort. Beck contacted OnMilwaukee to help make it happen.
Sassy Cow Creamery donated 250 plastic milk containers to the cause and OnMilwaukee's Jason McDowell created a "Rachel's Remedy" logo in Allen's likeness.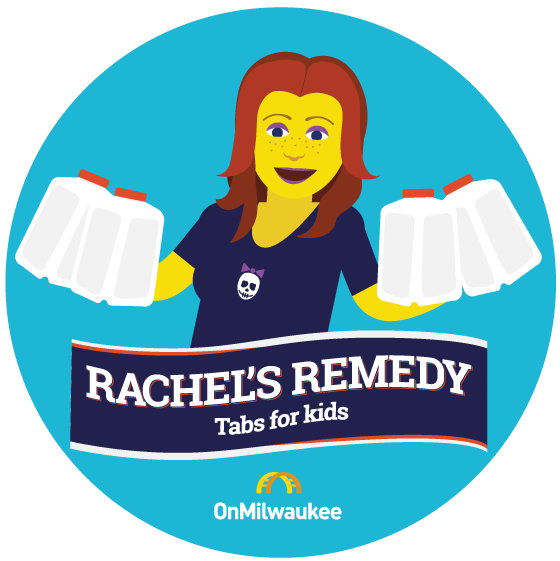 Allen, who is a cancer survivor, says the Ronald McDonald House also helped her aunt and uncle when their twins were born prematurely.
"It's something I can do that's so low effort and yet help out a great organization in such a big way," says Allen.
Because of COVID-19 the "Rachel's Remedy" pop-tab receptacles have been placed in just a few bars so far. Over the course of the next year, the plan is to place all 250 receptacles in bars and eateries throughout Metro Milwaukee.
To have a Rachel's Remedy container dropped off at your bar or restaurant, send an email to molly@onmilwaukee or "like" the Rachel's Remedy Facebook page and send us a message.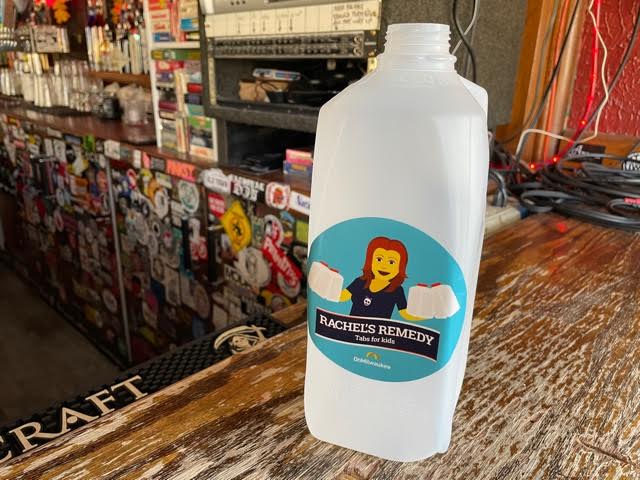 Anyone who wants to collect tabs on their own for the Ronald McDonald House can bring their stash to any Complete Recycling Services, Great Clips or First Federal Bank location in the Greater Milwaukee Area.
They can also drop off tabs at the Ronald McDonald House, 8948 Watertown Plank Road, any day between 9 a.m. and 9 p.m. Or take tabs to any recycling center and have the check made out to Ronald McDonald House Charities and mail it to 8948 Watertown Plank Road, Milwaukee, Wis. 53226.
Originally, OnMilwaukee planned to launch "Rachel's Remedy" exactly one year ago this week during Bar Month 2020, but postponed due to the pandemic.
"This makes me very happy," says Allen. "The more tabs we save, the more kids we can help."

Molly Snyder started writing and publishing her work at the age 10, when her community newspaper printed her poem, "The Unicorn." Since then, she's expanded beyond the subject of mythical creatures and written in many different mediums but, nearest and dearest to her heart, thousands of articles for OnMilwaukee.

Molly is a regular contributor to FOX6 News and numerous radio stations as well as the co-host of "Dandelions: A Podcast For Women." She's received five Milwaukee Press Club Awards, served as the Pfister Narrator and is the Wisconsin State Fair's Celebrity Cream Puff Eating Champion of 2019.