Hammering out a deal with Lou Perini to bring the Boston Braves to Milwaukee...
Sketching out the initial design ideas for the Milwaukee Road's Hiawatha on the tablecloth...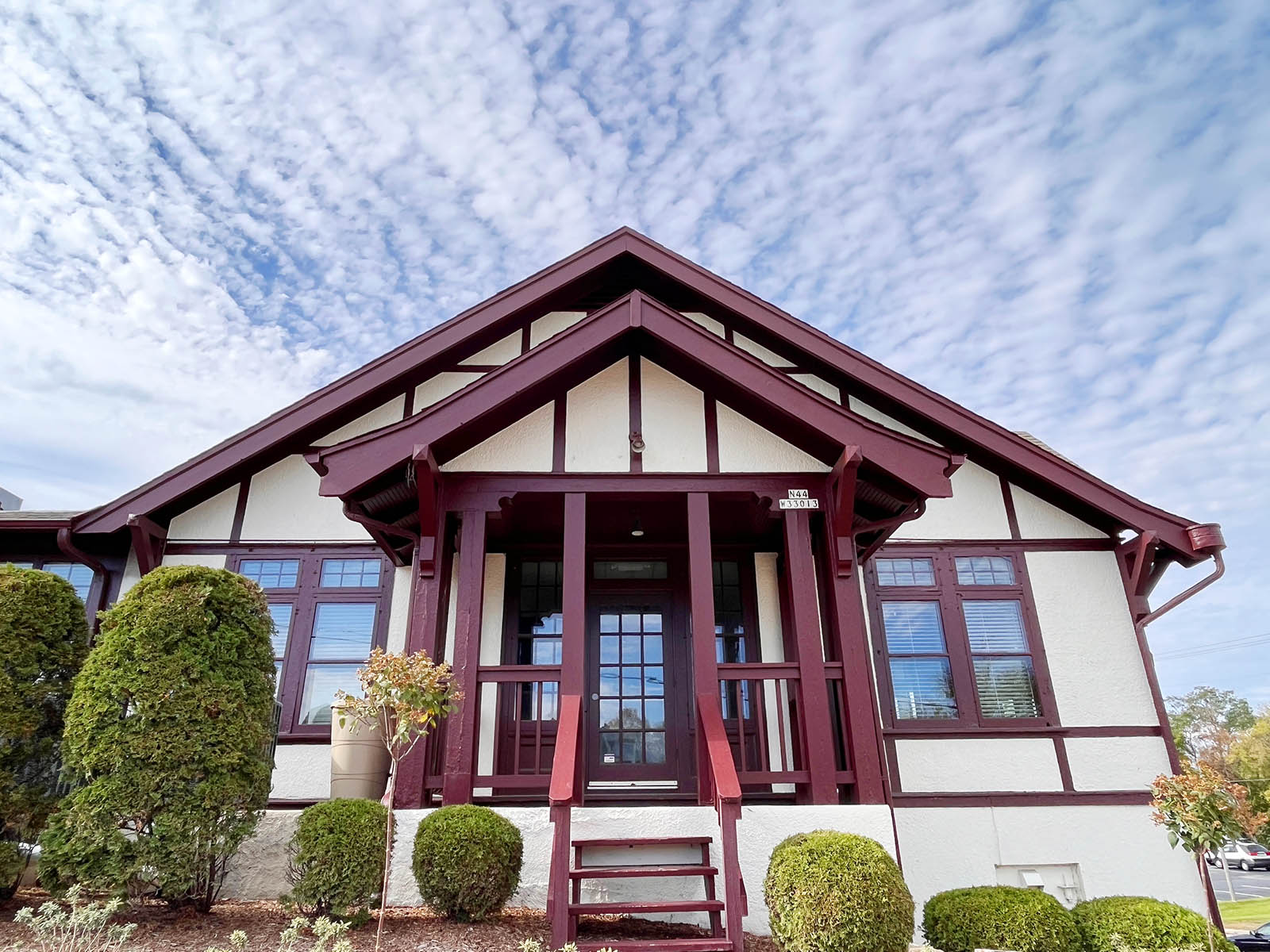 Favored dining spot of Milwaukee's late 19th and early 20th century A-listers, including the Pabsts, who owned it for a number of years...
Not only is Red Circle Inn, N44 W33013 Watertown Plank Rd. in Nashohah – opened in 1848 – likely the oldest restaurant in Wisconsin, in many ways it is among the most important. (NOTE: Wilmot Stage Stop in Wilmot also dates to 1848 and claims to be the oldest bar and dining room in the state, so there may be a tie here.)
And thanks to Geronimo Hospitality Group, which bought the place a year ago, the restaurant – which dates to 1848, the same year Wisconsin became a state – has gotten a refresh to carry it into the future.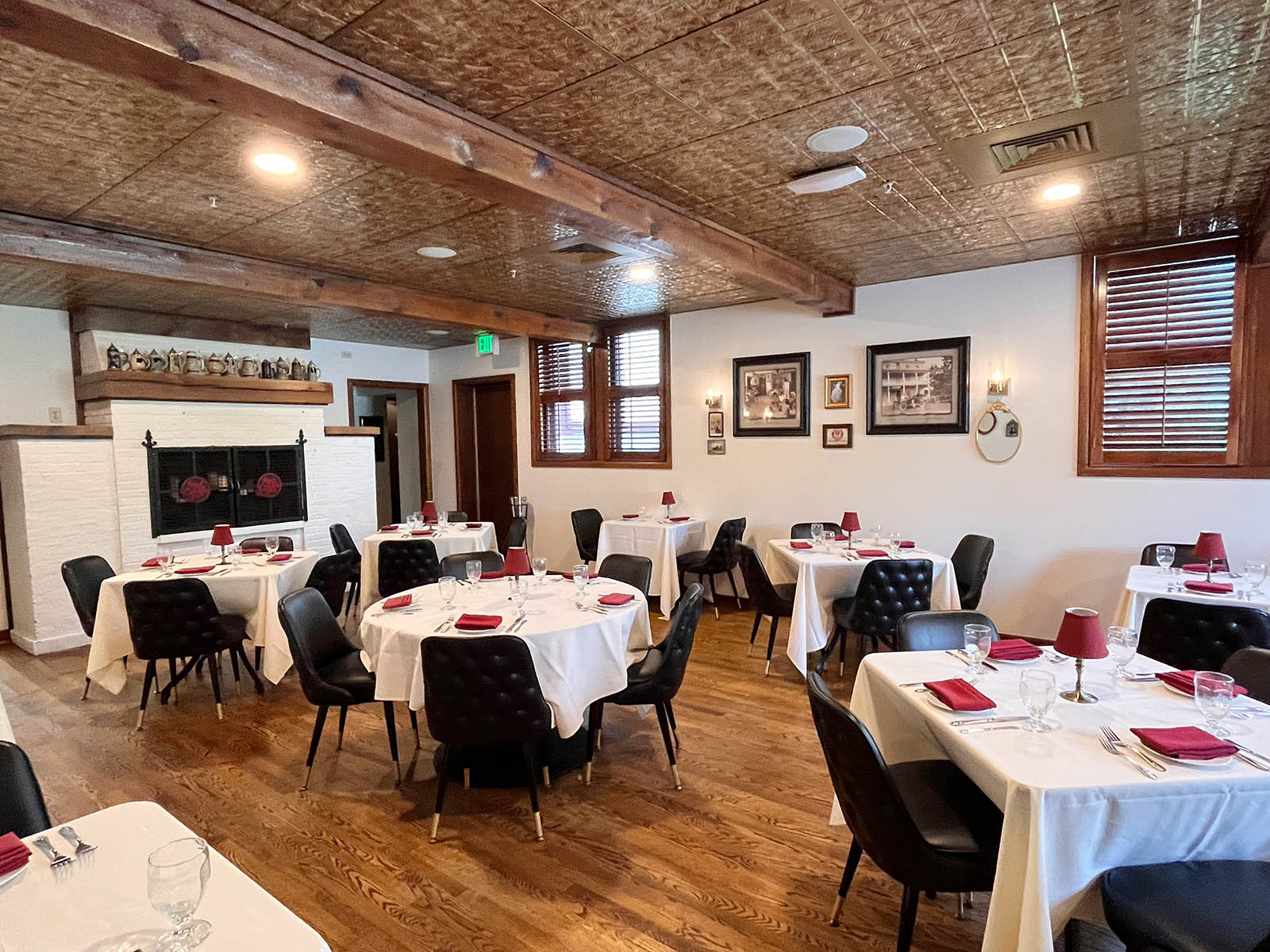 The menu has changed a bit to reflect the new chef, Joe Heppe, and the place has gotten some paint, some upgraded flooring and carpeting and the original fireplace was reopened up after having been hidden behind a false wall, but Red Circle Inn today looks much like the Red Circle Inn of the past.
And as proof of that, Geronimo has added to the walls numerous historical photos of the place – inside and out – alongside memorabilia, like matchbooks, and other vintage photos as a reminder and a link to the past.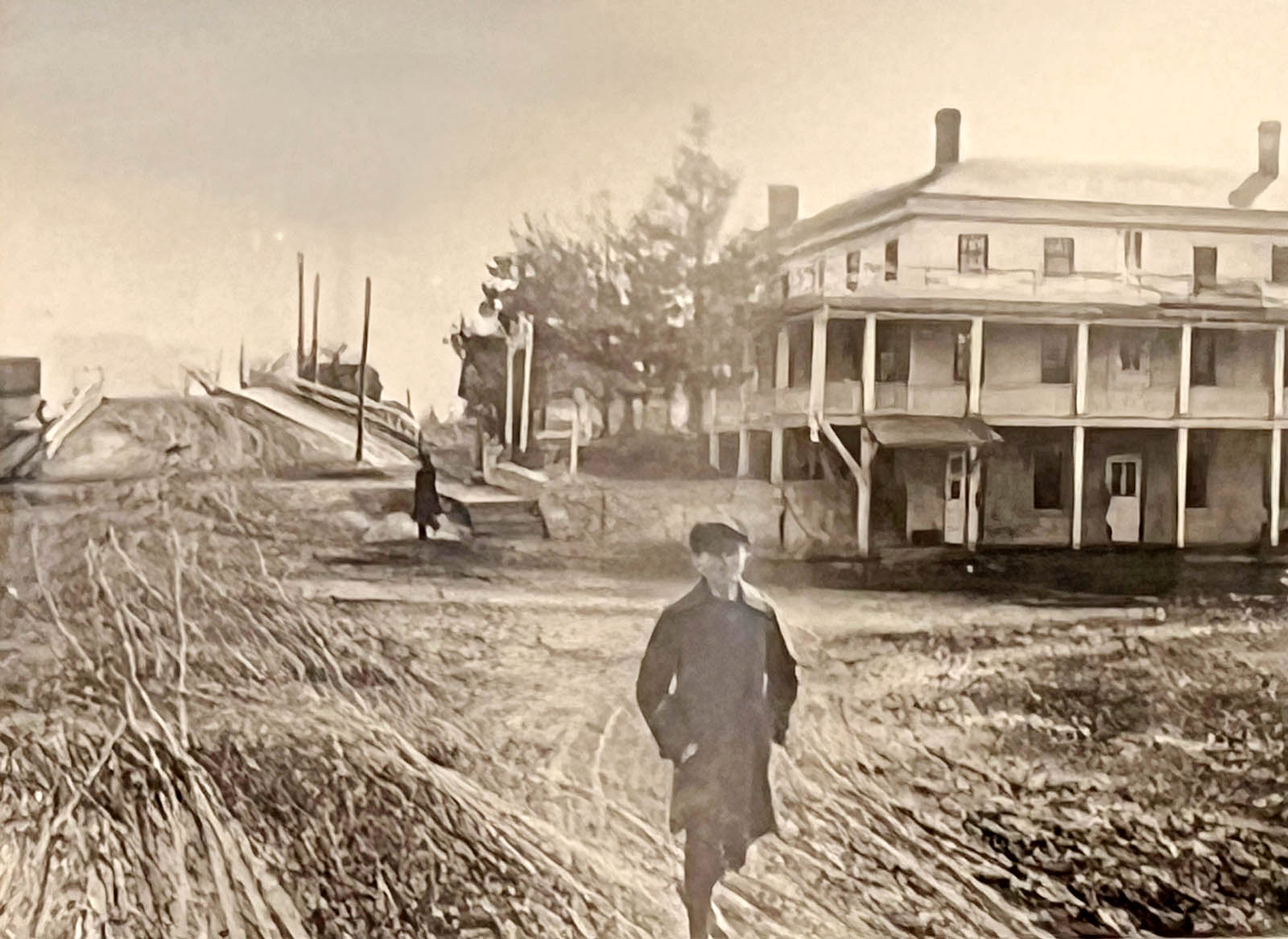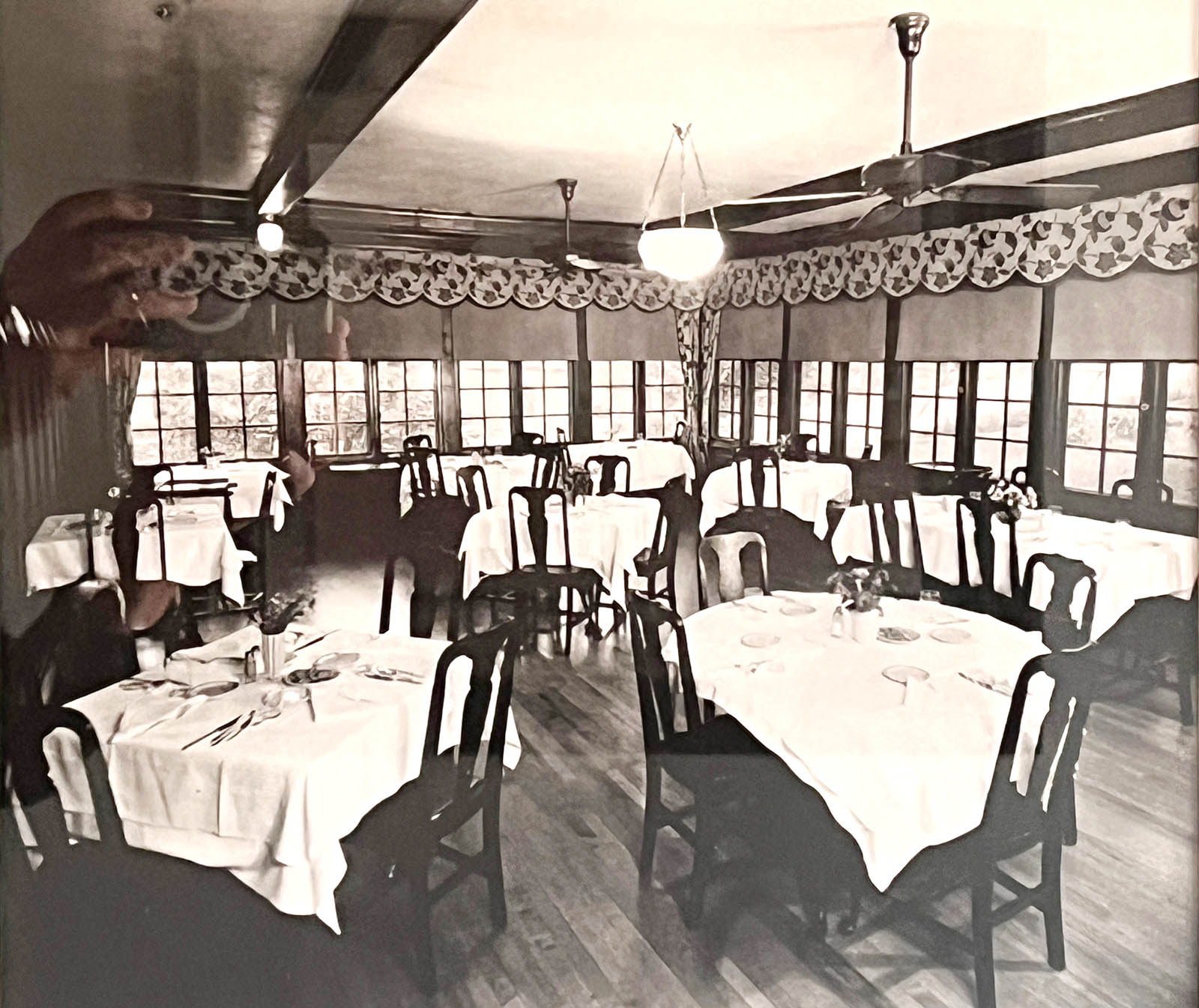 "We wanted to do something that first and foremost honored the property, 175 years old," says Heppe, who is from the area and spent a number of years cooking in restaurants in Milwaukee, Madison and Chicago before returning home.
"Multiple people in the organization including myself, are from this community, so we already had a perception of don't ruin it within the community."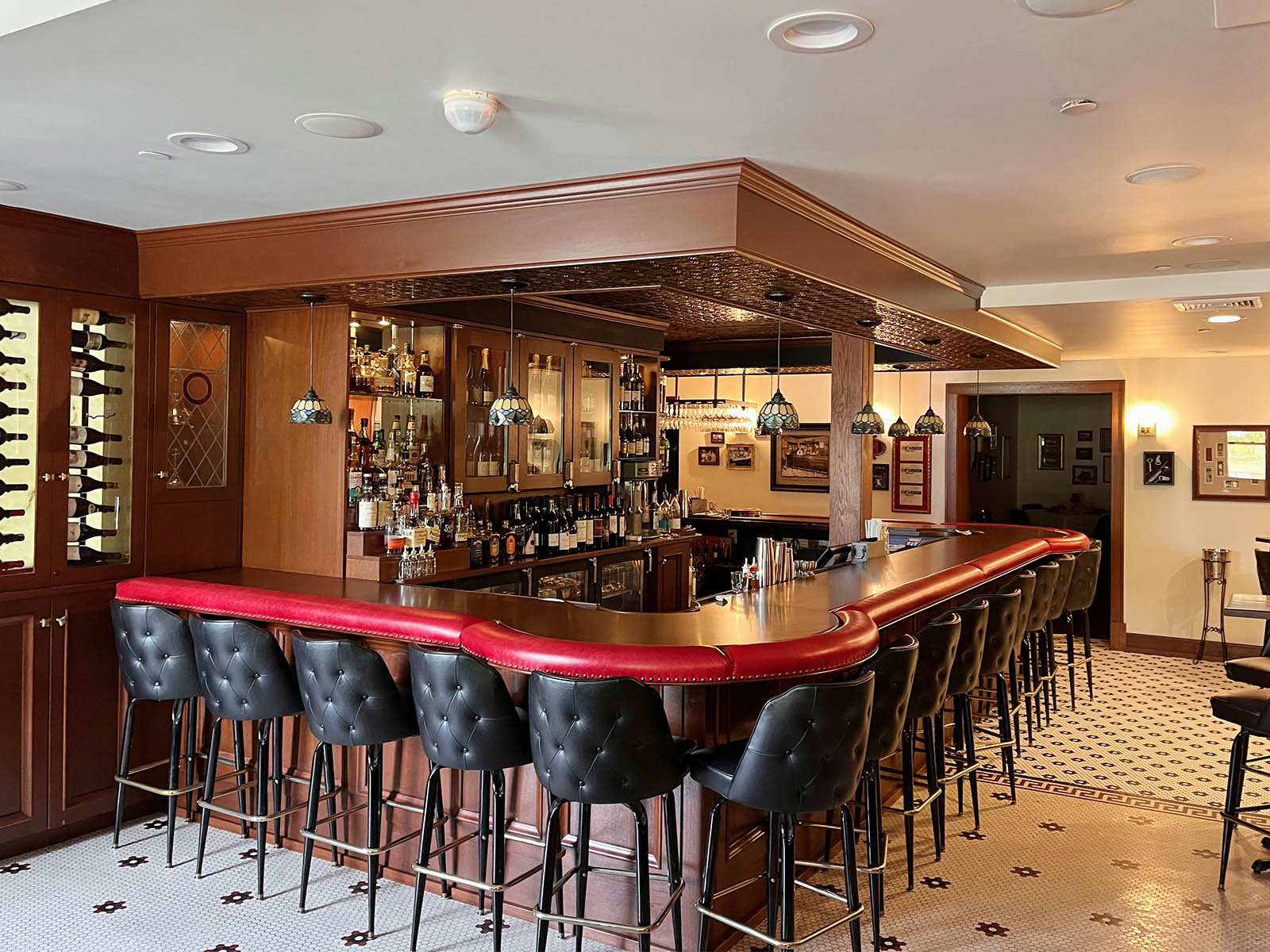 What you'll find now in terms of food is an approach that, Heppe says, it part supper club, part neighborhood restaurant, part steakhouse, and all its own.
"We wanted to do it so that it wasn't only a special occasion place," Heppe says. "So you could come in and it's not super fine dining vibe and you don't have to get super dressed up. Under $100 you can get two people in and out, with a couple drinks and dessert."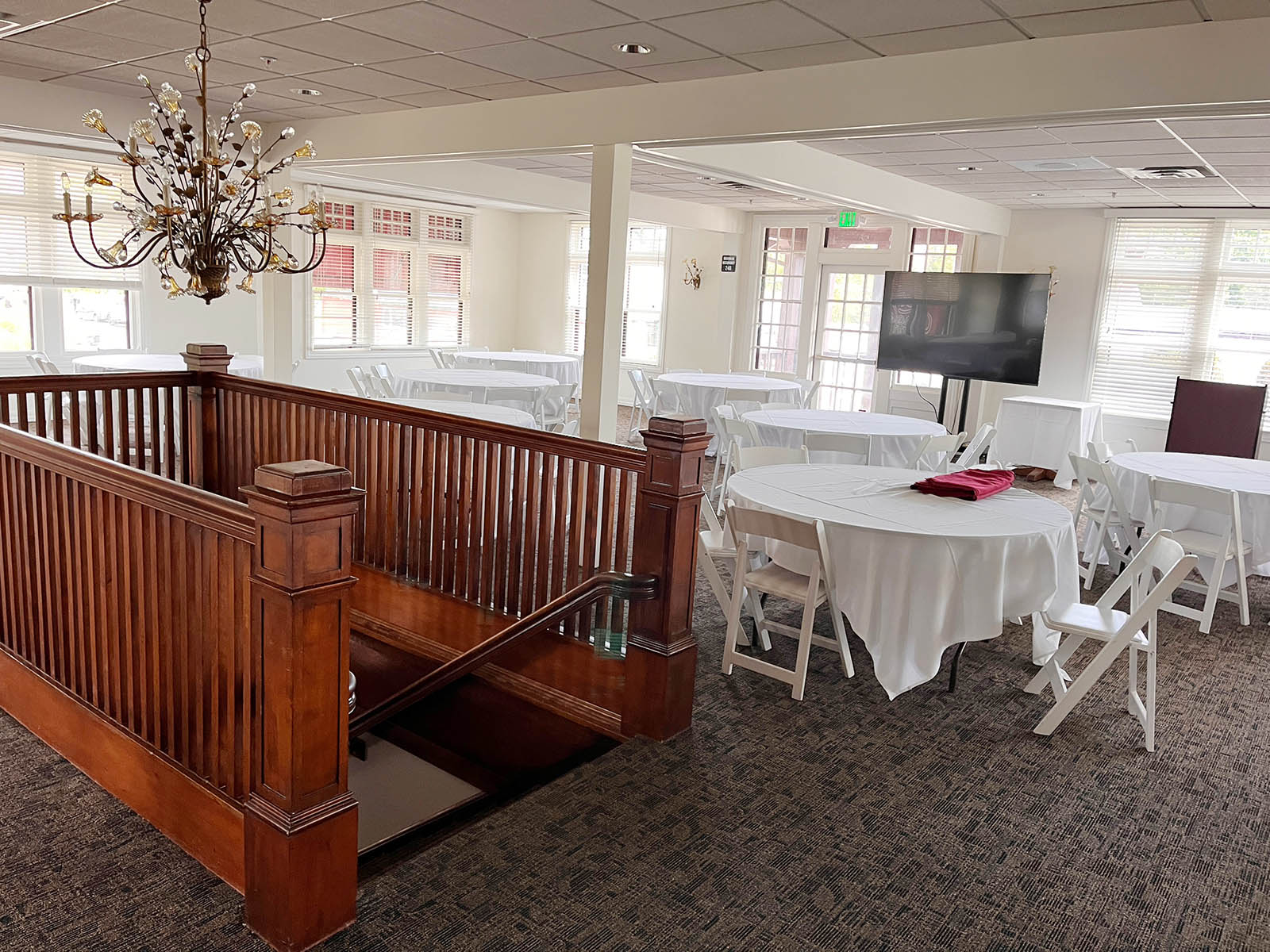 Before we get back to what the Red Circle Inn is now, let's look at how where it all began.
The business is said to have started as the Nashotah Inn in 1848, by Bavarian immigants Francis and Anna Magdalena Schraudenbach.
Schraudenbach married Anna Frank at Canajoharie in upstate New York and arrived in Milwaukee in May 1842. In August 1844, the Schraudenbachs received an 80-acre land grant in Waukesha County and settled in Monches, becoming American citizens two years later.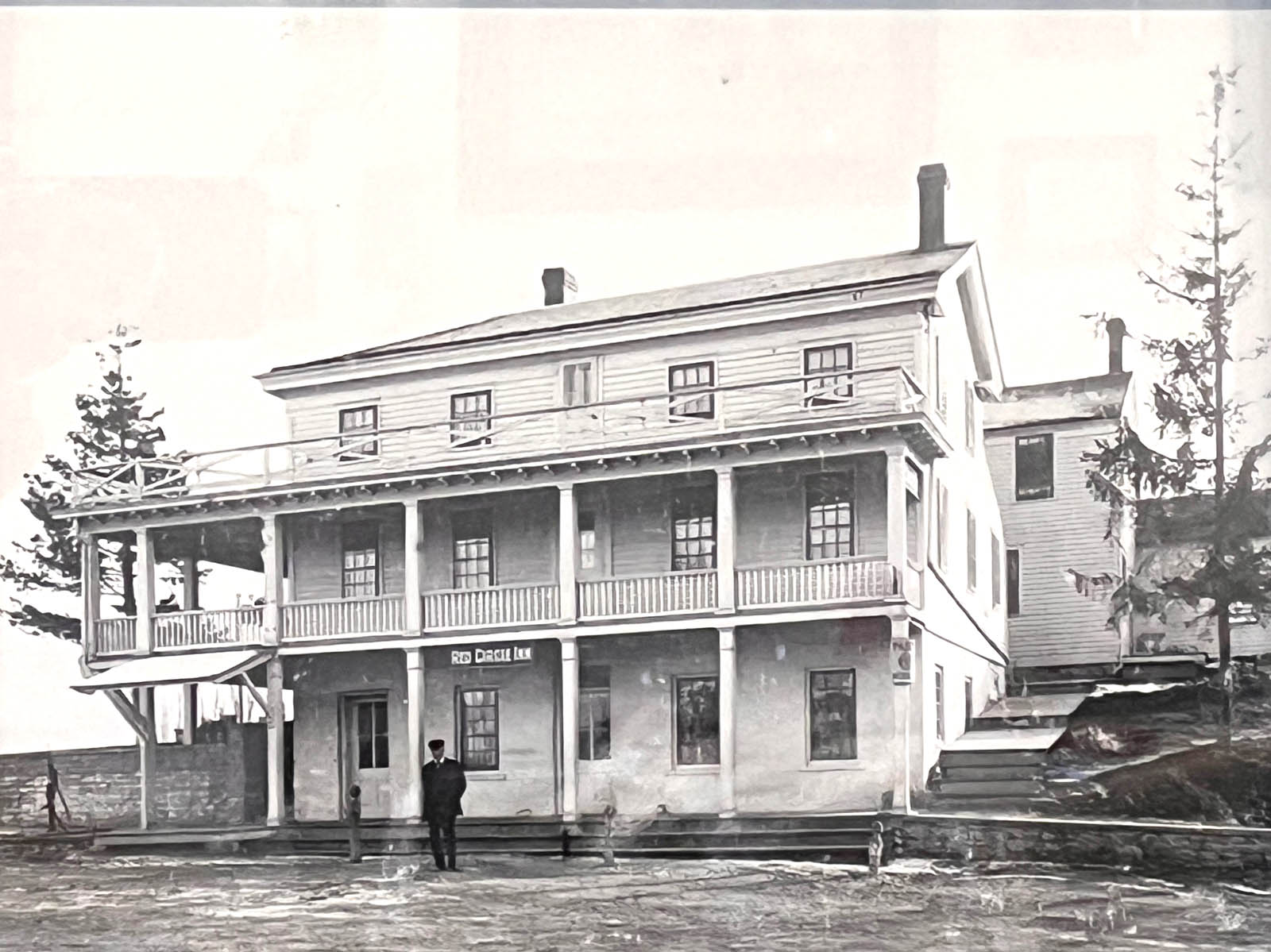 According to an obituary published on Anna's death in 1896. "Their neighbors (were) mostly Indians. In 1852 they opened a tavern at Pine Lake, now Nashotah station, before the railroad was built."
Whether this means the Red Circle actually opened at that time or whether it opened under different ownership in 1848 or whether the newspaper was simply incorrect I can't say for sure.
But we do know that the Schraudenbachs stayed for a good while, raising their children at the inn and in 1854 they had the good fortune of finding the Chicago, Milwaukee, Watertown and Baraboo Valley Railroad had arrived basically outside their front door, where the Pine Lake Station was built.
According to Gertrude M. Puehlicher's article on the inn for Landmark magazine, "In 1847 Francis Schraudenbach moved from Stone Bank to Nashotah and for the sum of $350 received a territorial land grant for 40 acres.
"On the site where the Red Circle Inn now stands, he built a country inn. The original hotel, tavern and dining room were constructed of oak timbers, and early descriptions indicate there were a number of outbuildings such as smokehouse, stable and barn."
The location of the inn was not accidental. Work on the Watertown Plank Road connecting the eponymous town with Milwaukee, began in the late 1840s along the 1837 Milwaukee-Watertown wagon road, which itself followed long-established Native American trails.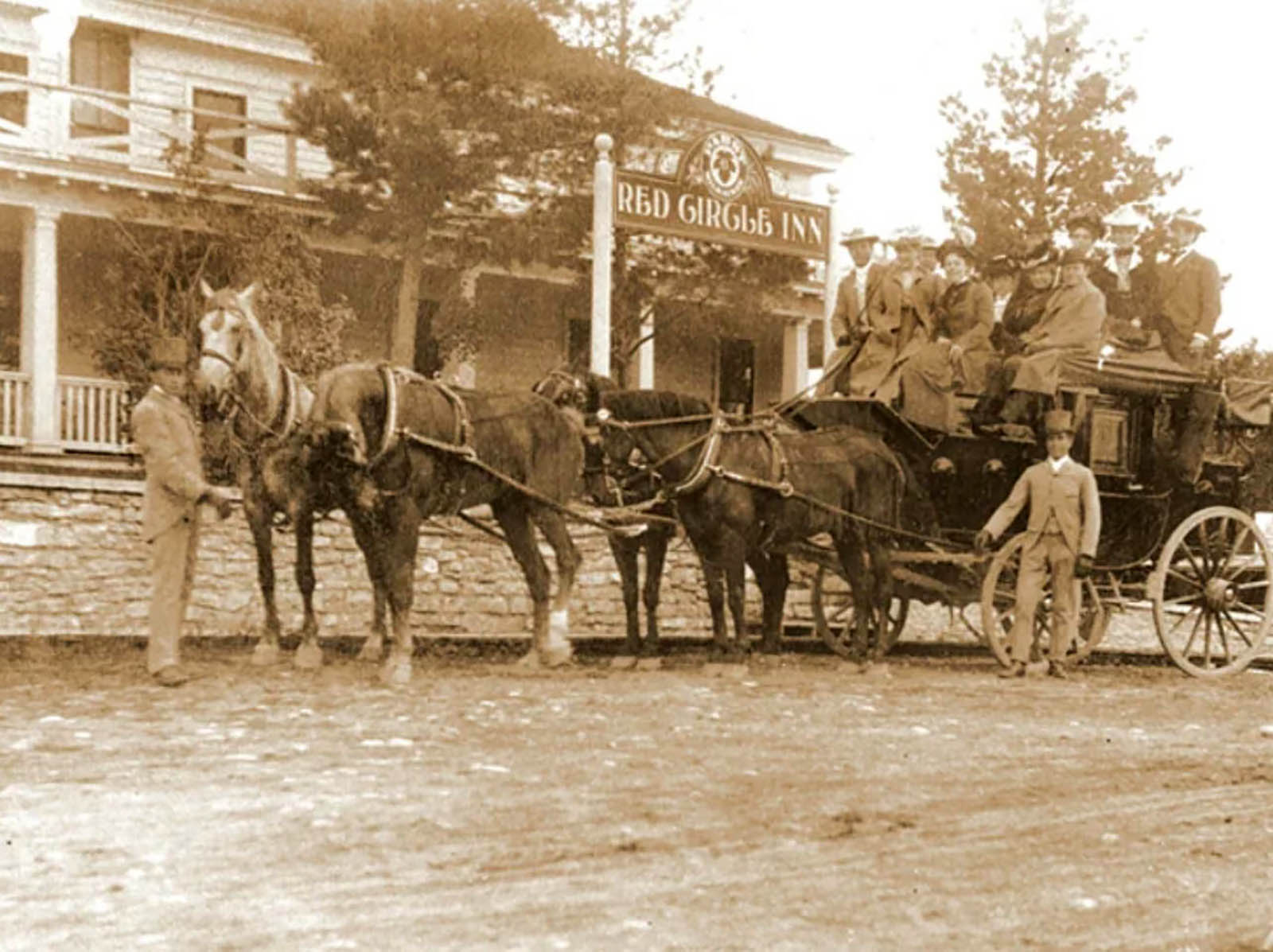 The inn was on a popular stagecoach route. That meant there were regular travelers seeking sustenance and rooms at the inn, which is 1860 still had a Pine Lake Post Office address.
"One of the oldest stories about the place was that whenever the well ran dry, and that was periodic, the customers complained that Schraudenbach was putting too much water in the whiskey," Puehlicher recounted.
In 1867, according to a history on the Red Circle Inn website, the Schraudenbachs moved on, selling the business to Isaac Smith, about whom I found very little. Puehlicher also didn't seem to have much luck, other than to say that Smith, "was not successful. His successor was a man named Hill, who was a mason by trade. Not much is known about this era. A description from a letter of those days indicates there was a bar and pool room on the first floor and dining room and hotel on the second and third floors."
After the building sat vacant for a period, Pennsylvania-born Samuel Warr, who had been in the area for at least a few years, took over.
"He added livery service between the place and train station for summer colonists," wrote Puelicher. "Sam, it is said, was known as an excessive tippler and a familiar sight was to see Mrs. Warr chasing him around one of the various porches with broom in hand."
In 1860, Warr, who was working as a miller, had married Irish-born Tharissa (aka Tharessa, aka Teresa) Campbell in Merton, but interestingly, the 1870 census shows Warr working as a miller and living in Milwaukee's Fourth Ward, not Nashotah/Pine Lake. However, by the 1880 census, the Warrs are described as hotel-keepers out in Lake Country.
Nine years later, the Warrs would sell the place to a well-known Milwaukee businessman and re-settle in Oconomowoc. That businessman was no less than Captain Frederick Pabst, who bestowed the Red Circle Inn name on the place in honor of the design of the Pabst Brewing Company logo, although that appears to come a decade later.
Pabst tapped Ira Bigelow to run the inn and Bigelow appears to have stayed around a while, getting some assistance at the inn, Puehlicher noted, from his niece, Mary Cornerford.
In 1897, Milwaukee newspapers wrote of a gentlemanly settling of an unspecified quarrel between attorney Francis Bloodgood (whose house I wrote about here) and Herbert Knight, who agreed to work out their differences via a long-distance walking match, which was apparently common in England at the time.
The two set off on the Dec. 30 from 27th and Wisconsin, having made a bet about who would arrive first at the "tavern kept by Ira Bigelow in Nashotah.
"Each contestant to remain on the highway, between fences and not making any shortcuts over fields and the like. Any gait is admitted, so long as the distance is covered on foot."
A trio of two-horse rigs followed along, however, one of them occupied by Herman Nunnemacher and Dr. Hawley (a Bloodgood in-law), another by a newspaper reporter and the third by a referee, so perhaps it was on the up and up.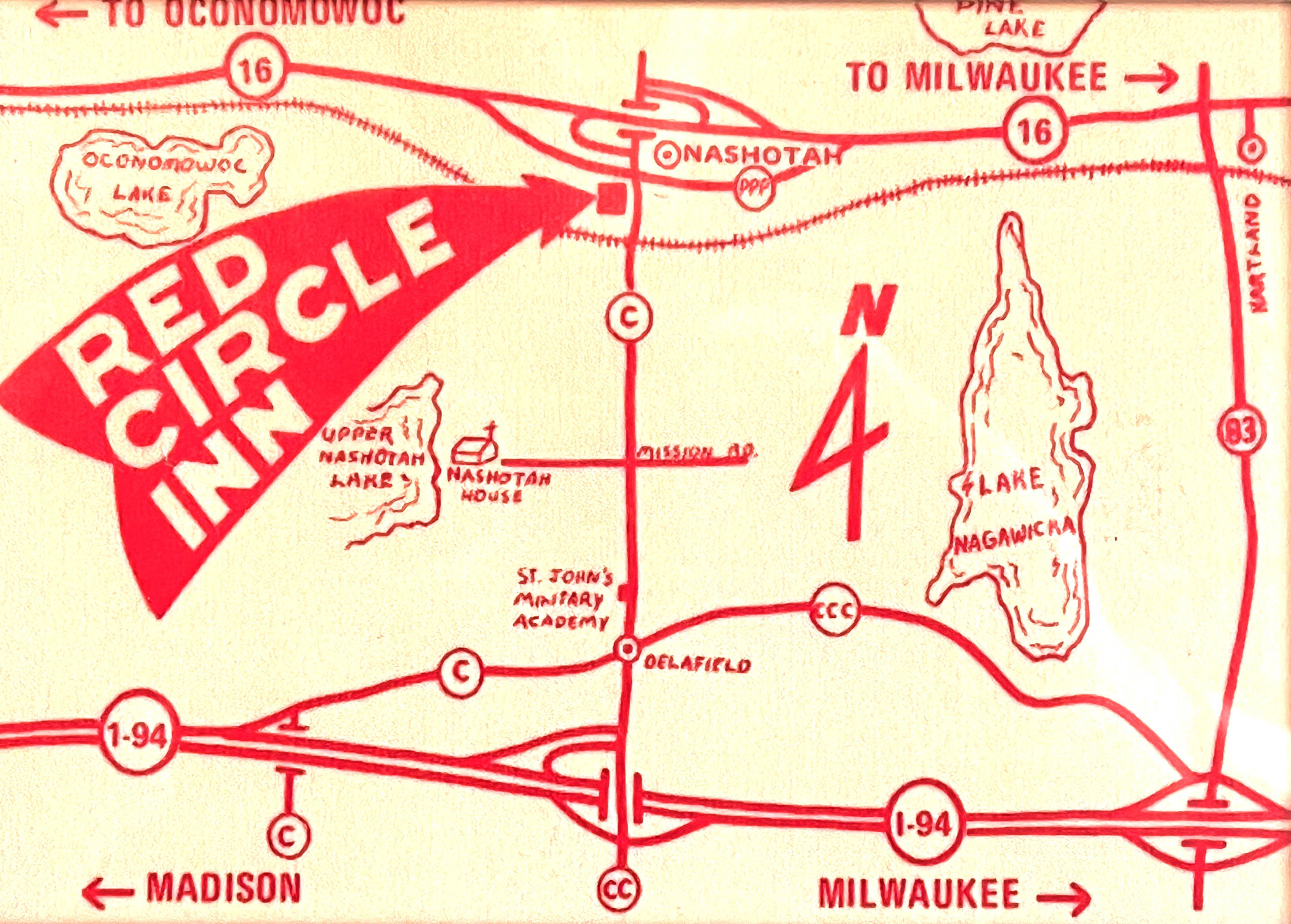 Amazingly, and perhaps suspiciously, the two arrived simultaneously and the Daily Journal called it a, "Great match, doubtless the most important amateur event that was ever 'pulled off' in Milwaukee."
A group of the contestants' friends, who were, "of the opinion that neither contestant would cover the distance," met them at the inn – having taken the train – and bought them dinner.
But I digress. Suffice it to say that with all these then-well-known Milwaukee surnames, the Nashotah Inn was already frequented by the kinds of city folk that had the means to summer at lake houses west of the city.
Just a few months later, on April 7, 1899, the same paper reported that, "The name of the hotel at Nashotah, formerly known as the Nashotah hotel, Ira J. Bigelow proprietor, has been changed to the Circle Inn. The property has lately been remodeled and is owned by the Schlitz (sic) Brewing Company."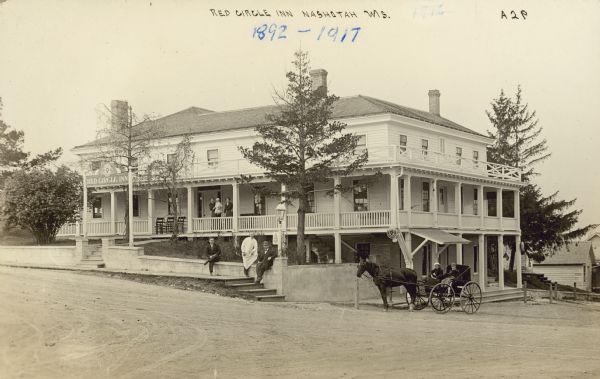 Bigelow, despite breaking a hip in a car accident in 1903, continued to run the inn until 1911, when failing health led him to retire, and he was replaced by Steve Polaski, an employee of Capt. Pabst.
Polaski, who was born in New York in 1879, was a saloonkeeper living on Forest Home Avenue in January 1899 when he married Hulda Borgenhagen. But by the time their son Harry was born later that year, the couple lived on Cold Spring Avenue and Polaski worked as a glass setter.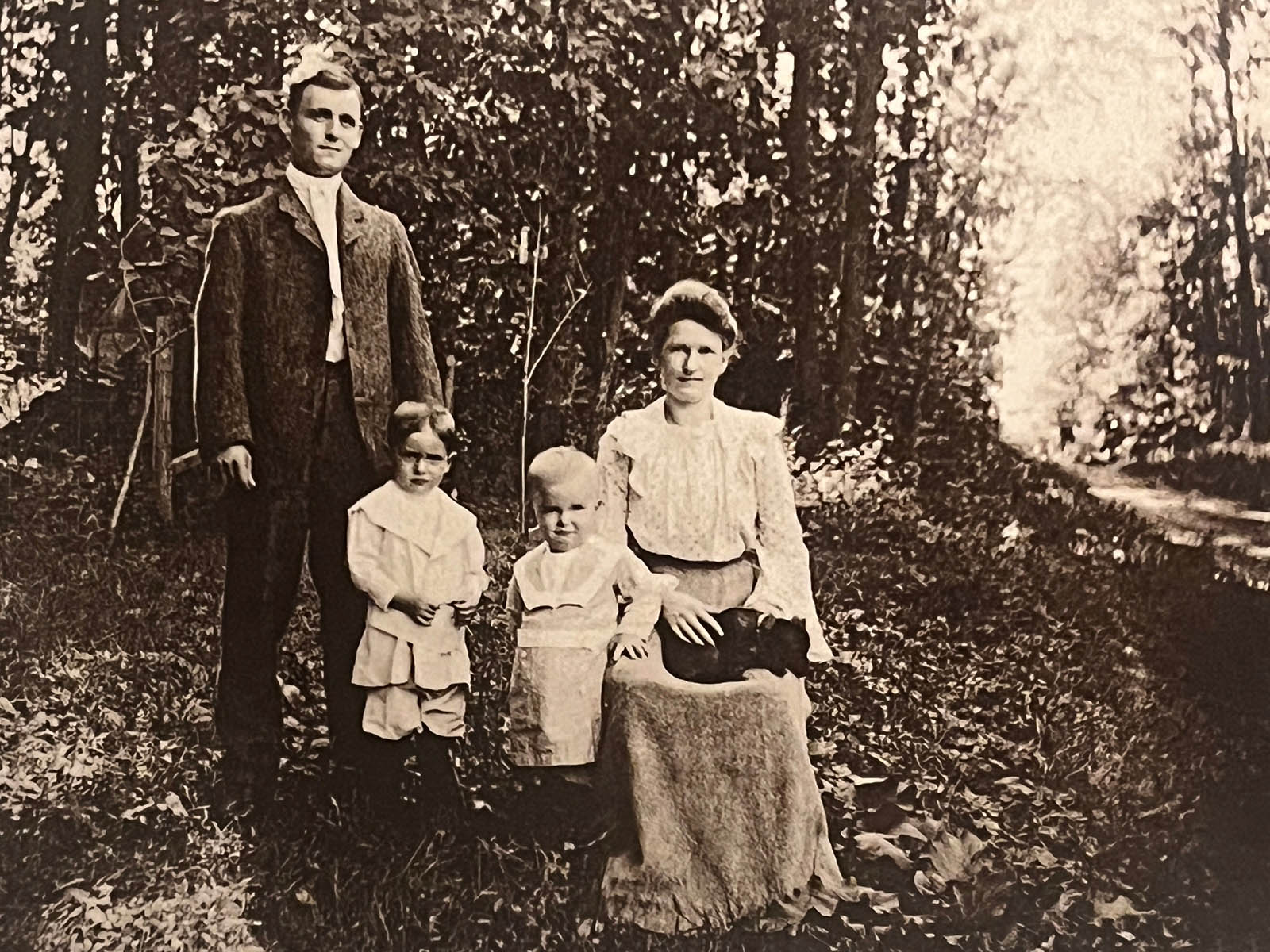 By the 1910 census, however, the stout, dark-haired Polaski was living with his family above a garage in the Town of Summit at the Oconomowoc Health Resort on land more famously known as Pabst Farms.
A few lines above the Polaskis on the census sheet were enumerated the names of Captain Frederick Pabst, age 40, and his family, for whom the 30-year-old Polaski worked as a steward.
Hulda Polaski recounted some of the history to Puehlicher in an interview.
"(She) told of the early days when her husband was houseman for the Fred Pabsts while they made their home on Highland Boulevard. Later he became the coachman and when the cook was away he substituted as chef, a position he eventually took over in the Pabst household.
When the Pabsts moved to the farm in Oconomowoc, Steve Polaski, his wife and three children moved with them to live in an apartment over the garage.
"'My fourth child was born there,' says Mrs. Polaski, 'and as long as I live, I'll never forget how good Mrs. Pabst was to me. She is such a lovely person and so kind. She used to drive around the grounds in the wintertime in her sleigh, and always a week or so before Christmas she would drive up, pick up all the children, and take them over to the big house for a wonderful pre-Christmas party. She was always doing kind things for people, and how the children loved her. She never forgot them'."
The next June, Polaski moved his clan to the inn and settled in. Boy, did they settle in. Three generations of the Polaski family would run the Red Circle Inn for decades.
"When I first walked into the great big building, I figured it couldn't be done," Hulda Polaski told Puehlicher. "Then I thought it all out and I said to my husband, 'Steve there's only one way to manage this. Your place is behind the bar and mine is behind the cookstove.'
"There were the Schandeins, the Goodriches, the Nunnemachers, the Helmholtzs, the Theodore Vilters, the Richard Houghtons, the Brumders – all the Pine Lake summer people, and the Chicago people who sent their sons to St. John's Military Academy.
"Thursday afternoon always brough a line of horse and buggy visitors. That was 'maids day out' and the ladies would drive over even from Nagawicka and Nemahbin. We served coffee and coffeecake, or coffee and doughnuts, and many times one of the ladies would give a large coffee party when we served waffles instead of cake. They didn't watch their figures so much in those days. They really enjoyed eating."
The building by this time had become an amalgamation of additions and it had a porch wrapped around three sides. Inside, there was a barroom on the first floor, above the cellars where beer kegs were stored. The second floor had the kitchen, dining room and some guest rooms and the third floor served as living quarters for the family and more hotel rooms.
An addition, Puehlicher says, was suggested by Mrs. Pabst and "in three weeks it was built."
But in 1917, a fire – believed to have been started by faulty wiring installed a day earlier – destroyed the main part of the building. While there was time to rescue furnishings, including the bar and back bar that had been installed in 1889, the place was a total loss.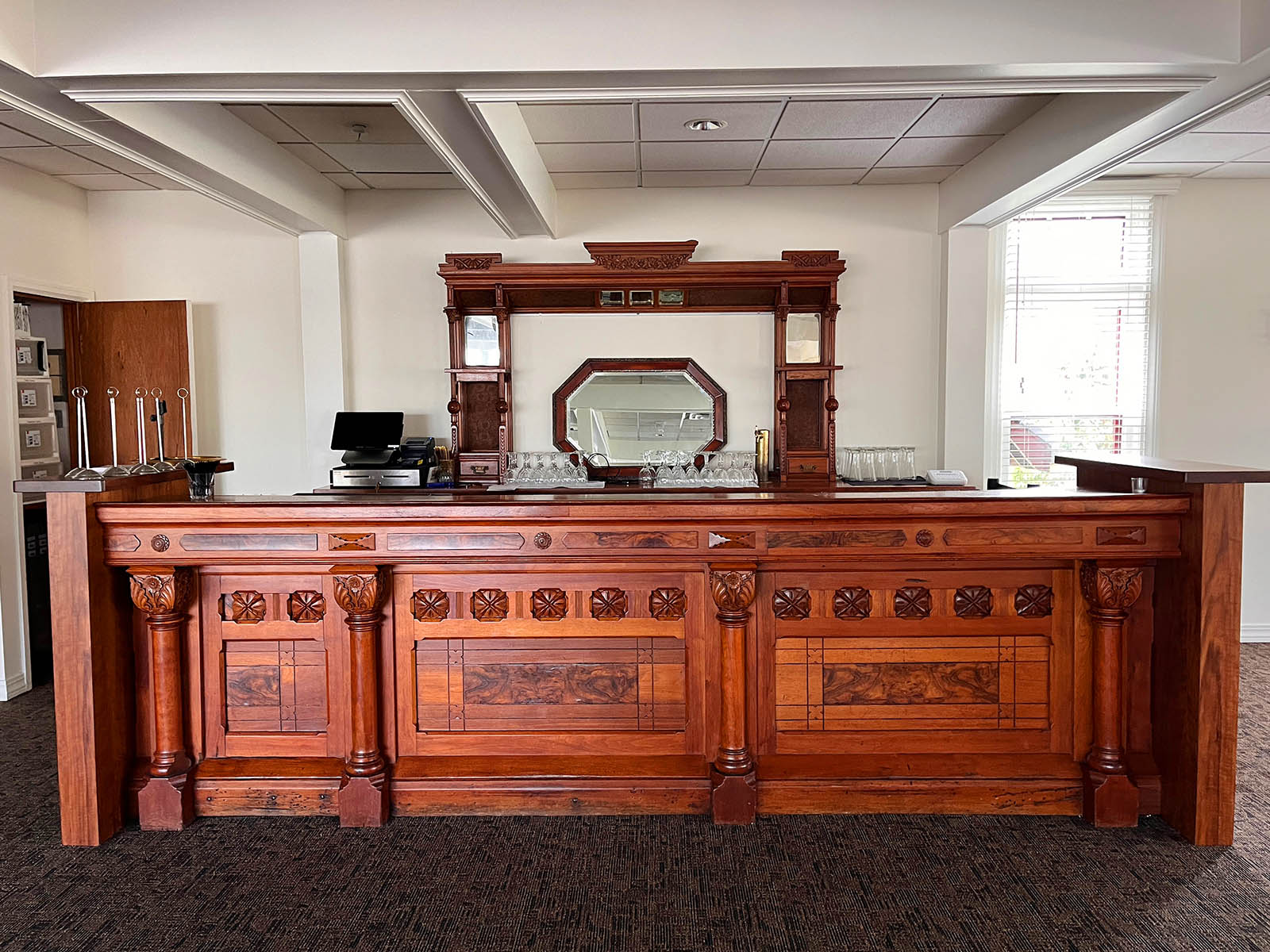 "Hartland Fire Department came with a hooking ladder and engine and did some good work," Polaski recalled. "They practically had the fire under control and contained in the south half when the water supply ran out and in the delay occasioned by re-setting the apparatus at a neighboring well, the flames gained new headway and the main building was totally destroyed. However, a dining pavilion, garages, ice house and stable were saved."
But the Polaskis were not to be defeated.
On May 19, they ran an ad in the Milwaukee Sentinel.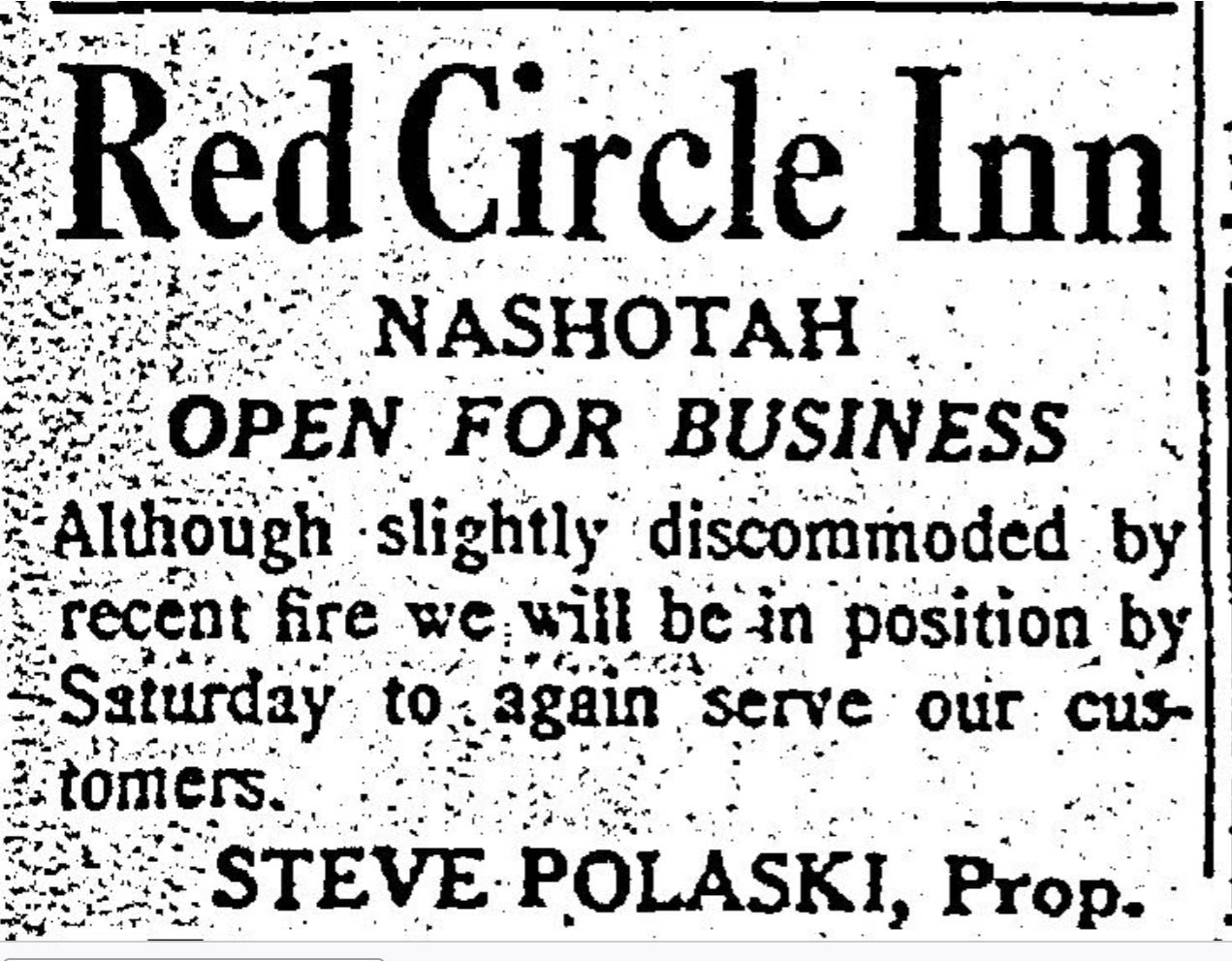 "Although slightly discommoded by recent fire," the ad read, in an example of massive understatement, "we will be in position by Saturday to again serve our customers. Steve Polaski, prop."
"The Robert Nunnemachers let us live in their home on Pine Lake for the summer, while the bar at the inn was set up in the garage, a temporary kitchen was built adjacent to the dining pavilion and business went on as usual," Hulda told Puehlicher.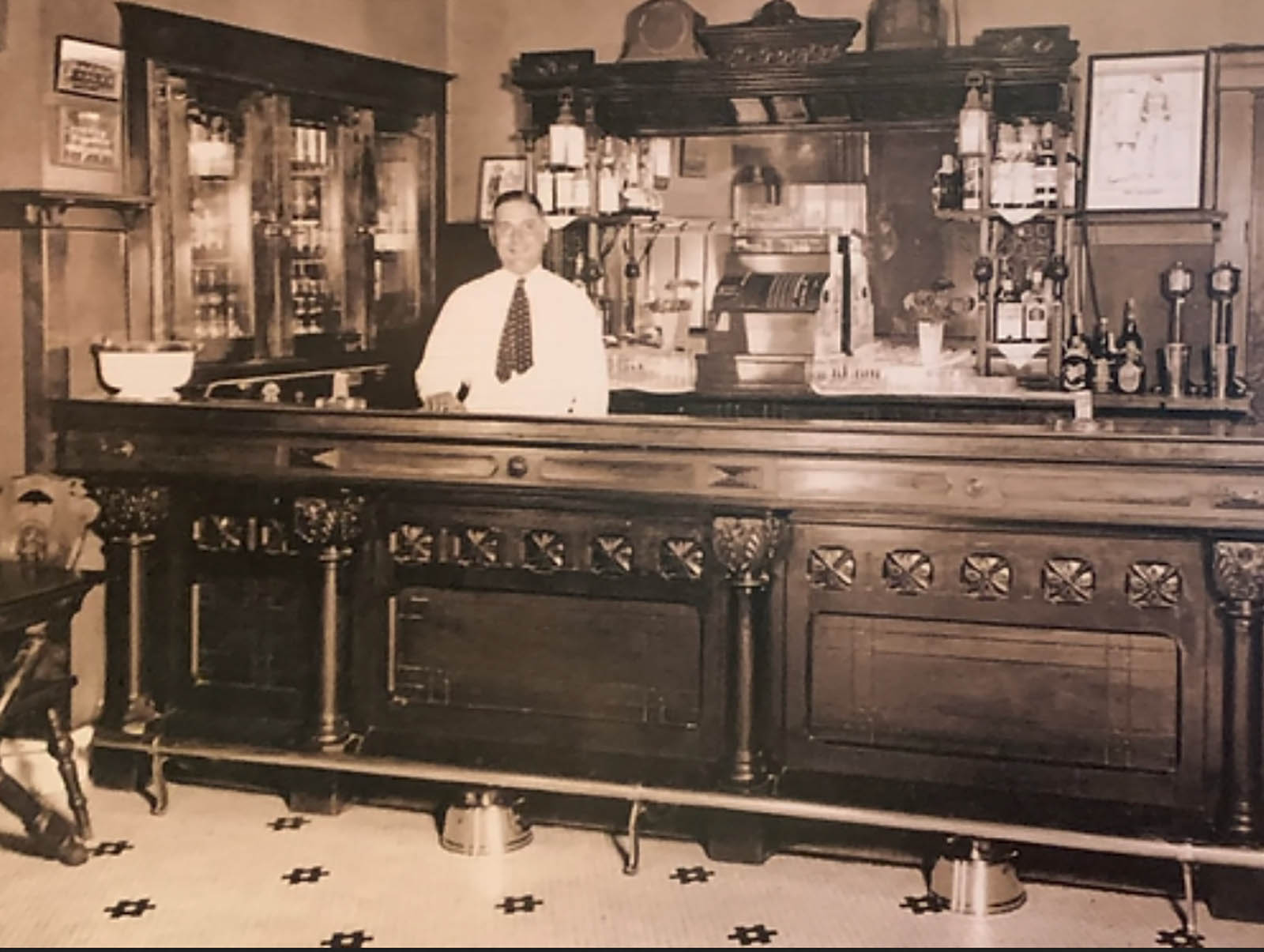 The Polaskis' customers had means and a desire to see their hangout rebuilt and so, according to Puehlier, "in order to carry out plans for rebuilding, the financial problem was met by forming a company whose stock was subscribed to by prominent Chicago and Milwaukee businessmen. By 1921 the building as it stands today, except for normal improvements, was completed. The pavilion dining room is now a Sunday school classroom at Holy Innocents Church in Nashotah."
The Polaskis were back in business and soldiered on despite the arrival of Prohibition in January 1920, and the following year, they purchased the property from Pabst.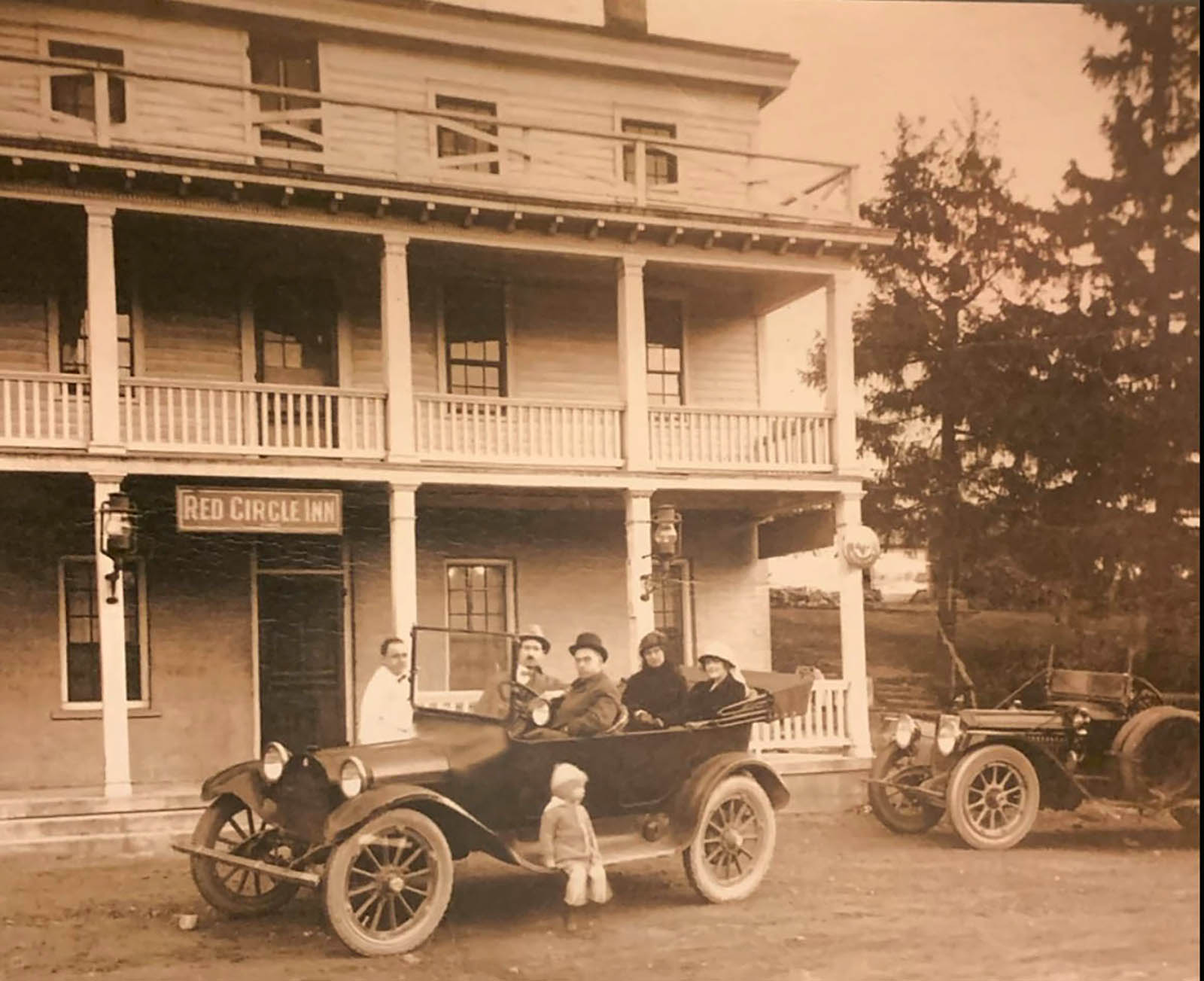 They'd continue to own it until 1976.
After a car accident in early 1920, Steve Polaski more or less retired and handed the business to his son Steve Jr., who had been a captain of the UW Badgers football team during his college years.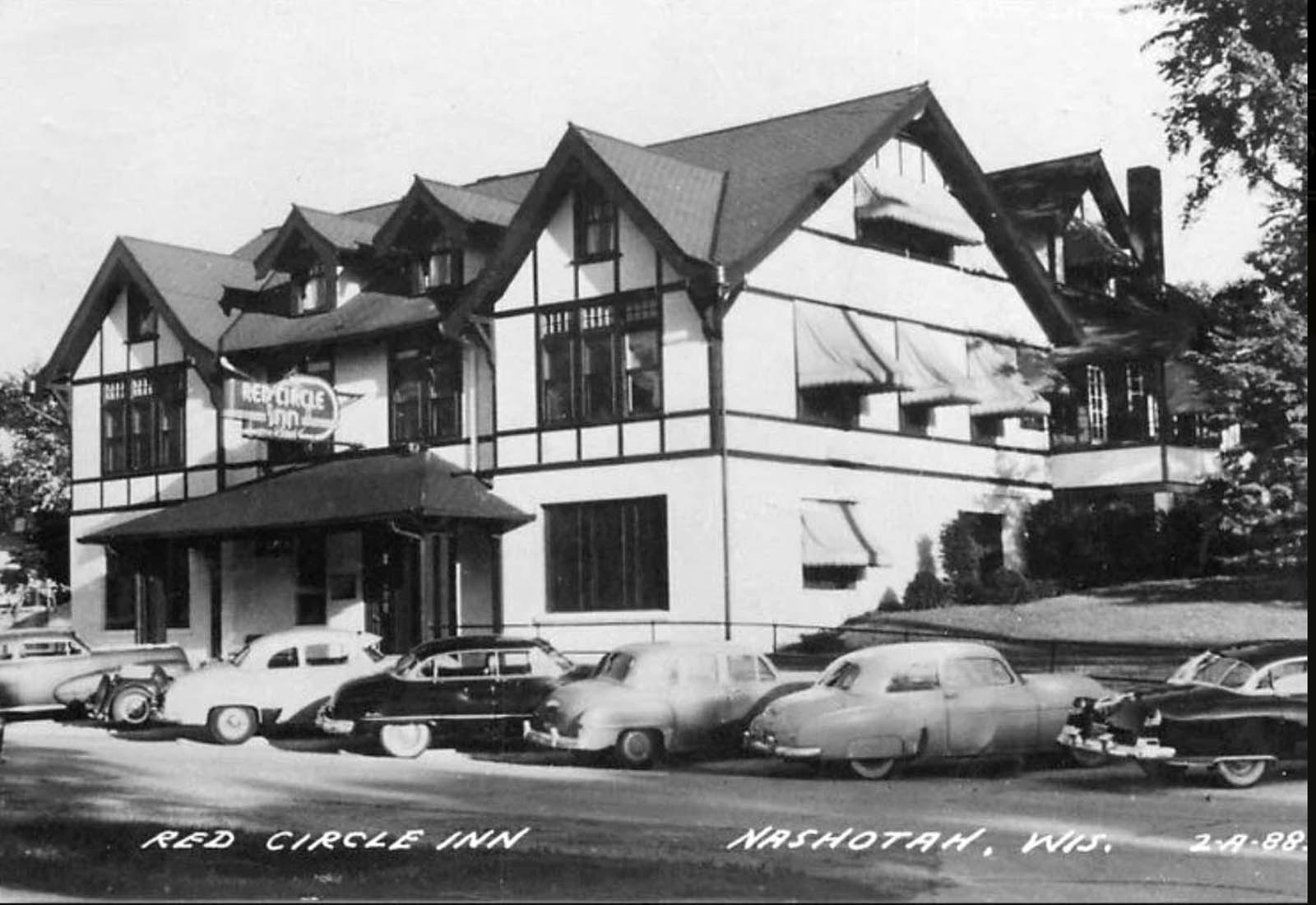 In ill health after two cars collided in front of the inn, pinning him against the porch – and, according to a newspaper article, depressed since he'd been arrested by federal agents and sentenced to six months in jail for violating liquor laws – Steve Sr. shot and killed himself, and was found by his son, in November 1931.
"Known to hundreds as 'Jolly Steve,' Polaski tried to run his inn without selling drinks, but he was unable to make a success of it," the Journal wrote. "In the summer his clients were wealthy men from Chicago and Milwaukee. 'They will have drinks or they will not come,' Steve complained. 'I don't want to go to jail, but I have got to make a living. So what could I do?' So Steve sold drinks, but when he was sentenced to jail he felt the thing keenly and when he returned he brooded over what he felt to be an injustice, according to friends.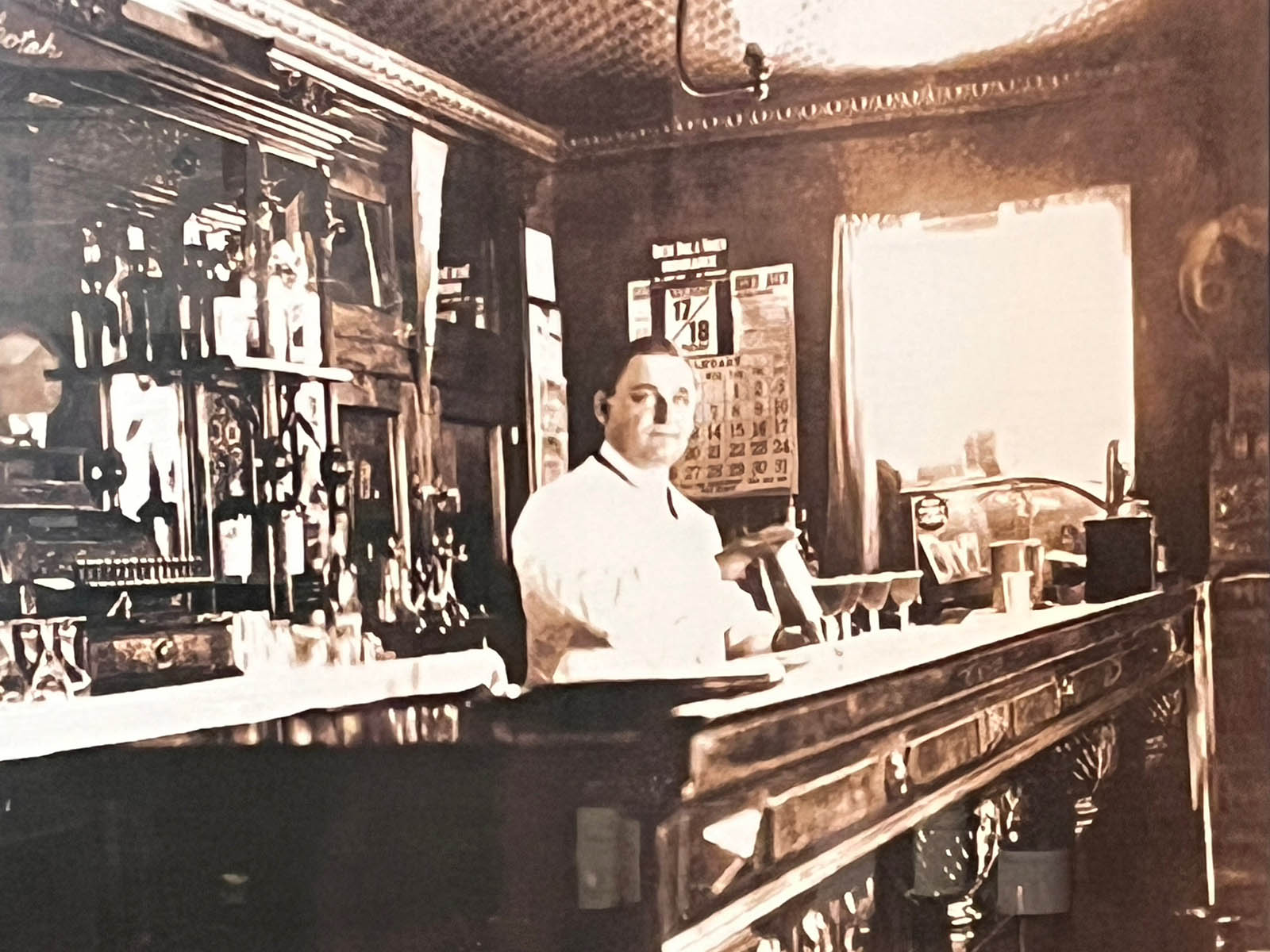 "He would ask to have explained to him why men who were competent and could take care of themselves should demand that they be supplied with illegal drinks and why he, Steve, should go to jail for doing as his clients demanded."
Even the judge who sentenced Polaski rued the circumstances.
"'It is a melancholy commentary on the prohibition law that people unnamed but referred to as prominent could have helped to bring this man to his present position before the court,' Judge Geiger said when he sentenced Polaski," the paper recounted.
"The court was informed that the defendant had never sold any moonshine, giving or selling his patrons only the best liquors. 'I cannot extend different treatment to a prisoner merely because he never served moonshine in his life,' Judge Geiger said. 'Such treatment on the part of the court would lead to criticism of the prohibition law, and rightly so. That the violators of the law are of a higher social order is no excuse for treatment different from that accorded any other in similar circumstances'."
Hulda sold the business to her son in 1934 and stepped back, saying, "I wanted Steve to run the business just as he wanted to. It wouldn't have been good for him to have me around trying to tell him what to do."
The Red Circle Inn remained a shining light in lake country, and in 1936, no less than renowned food critic Duncan Hines (he wasn't always just the name of a cake mix!) listed it among 30 places he recommended across the country in his popular "Adventures in Good Eating" guide.
When Steve Jr. passed away in 1941, longtime employee George Miles acquired a lease on the place and Steve Jr.'s daughter Jean worked there.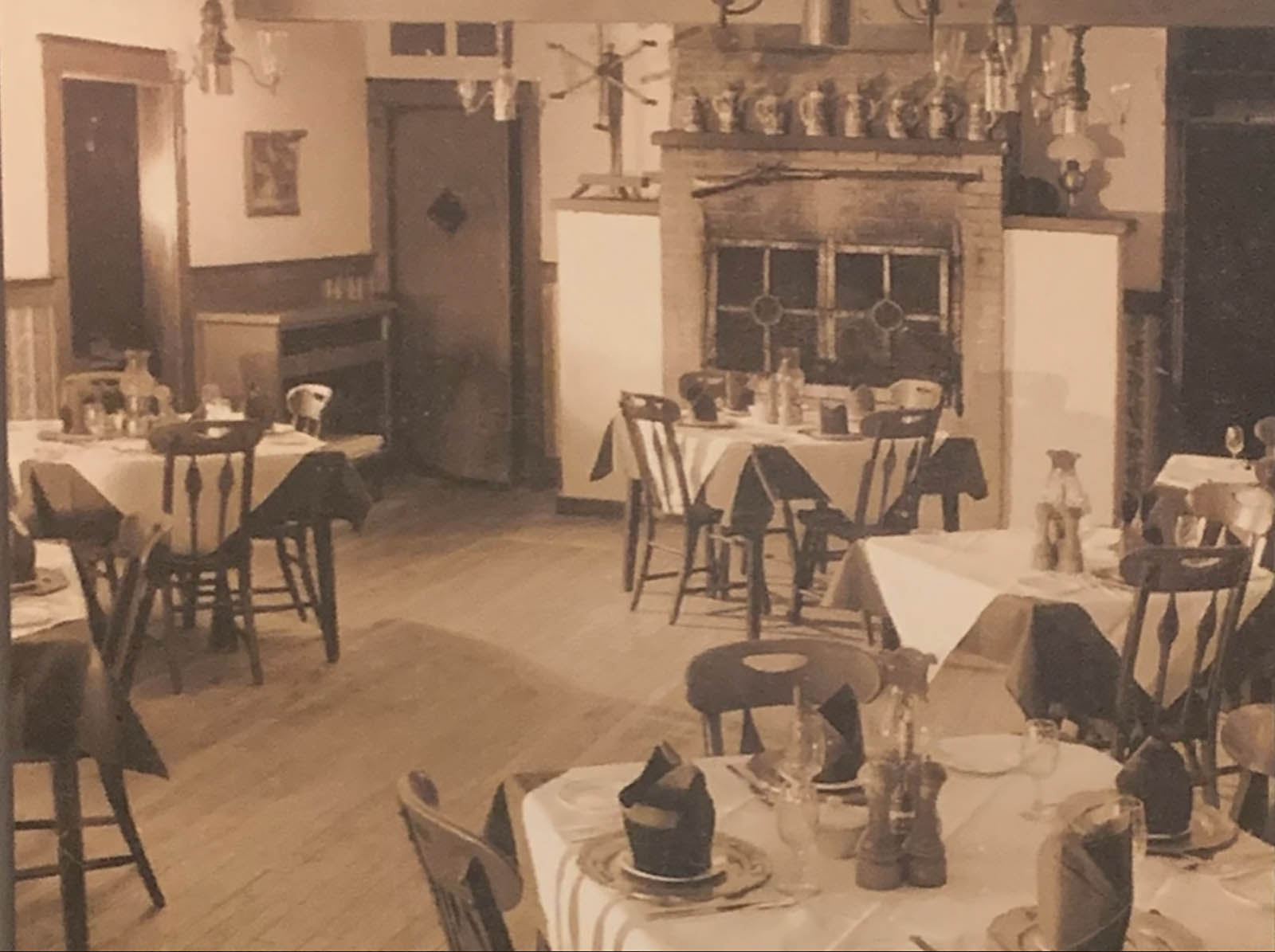 Soon, Jean and her husband Walter Ketter took over and they continued to run it for decades, building a new kitchen in 1956 and undertaking a major renovation the following year.
It was under their watch that the Perini and Fred Miller are said to have hashed out the deal to bring the Braves and that Milwaukee Road President Albert Earling did his sketching (which may be apocryphal since Earling retired in 1919 and died in 1925, a decade before Hiawatha debuted; perhaps his successor, Harry E. Byram, was the sketcher).
There were of course, parties – such as Fred Pabst's 65th wedding anniversary – and it wasn't rare for celebrities to stop by.
Later, the Ketters built an addition at the back to house an indoor pool.
In 1976, Aat Groenevelt, who founded Seymour, Wisconsin-based Provimi Veal, bought the place.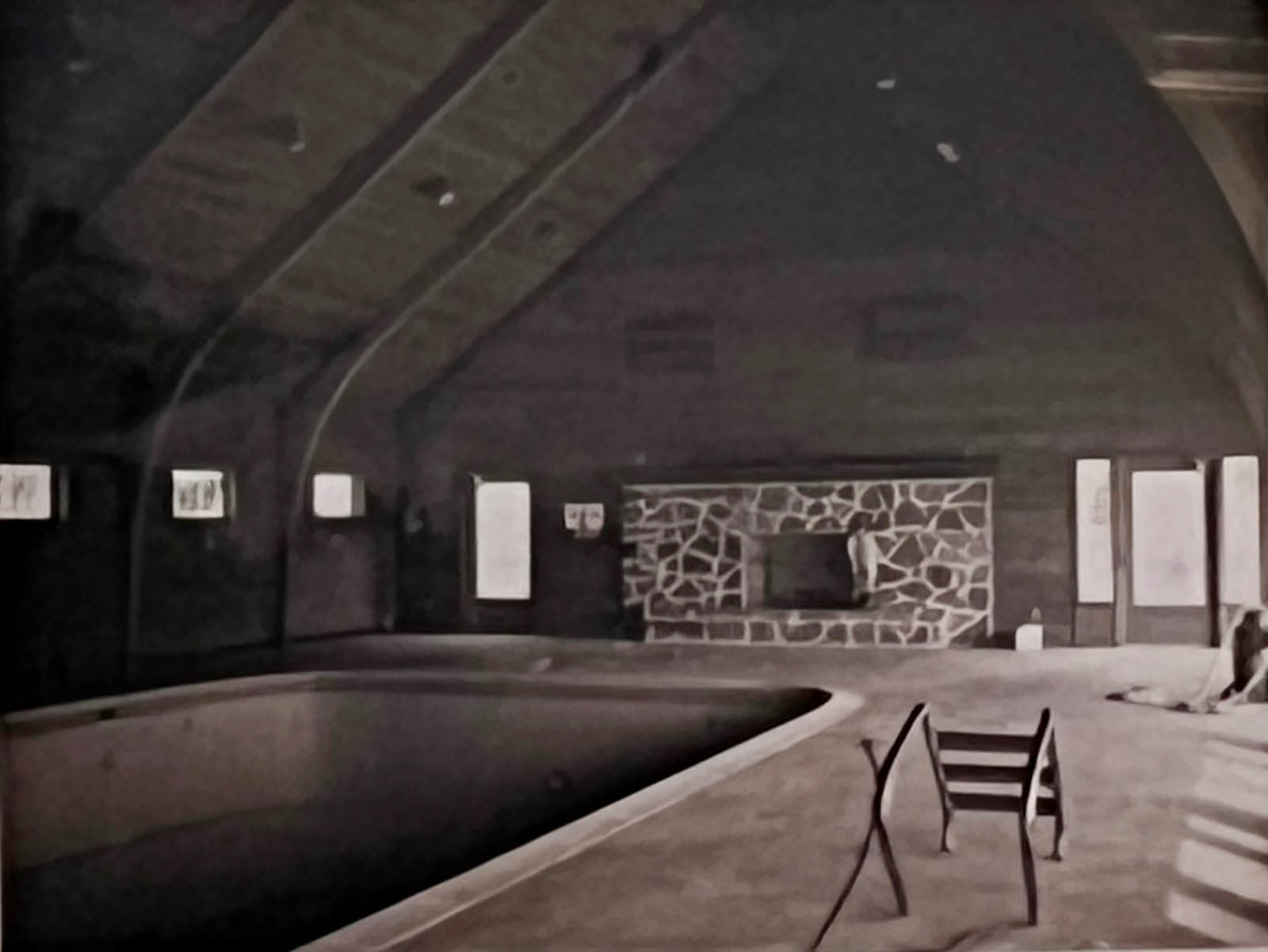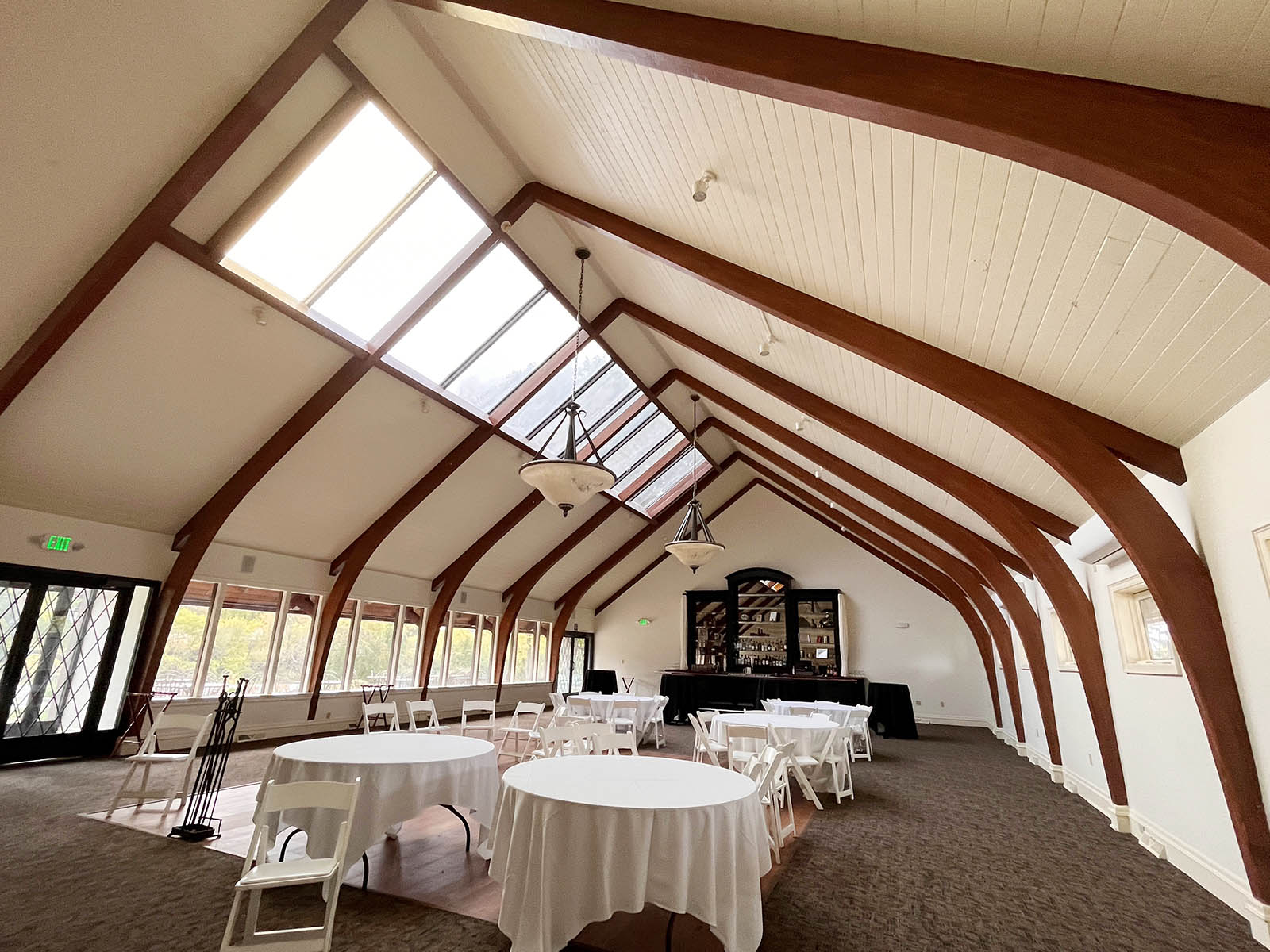 "The previous owners, the Ketter family, lived on the third floor and they were the ones who put on the swimming pool addition as part of their family living quarters," says Gronevelt's daughter, Renee Groenevelt Manion. "Provimi eventually converted that area into the Patio Room, filling in the pool while creating some water features and bringing in trees and plants to give it an outdoor dining experience.
"The other dining area on the second floor was called the Garden Room and there was a smaller dining room on the along the front of the building as well as a hallway and bathrooms around the top of the staircase. There had not been hotel/guest rooms at the RCI for years. Provimi never operated this as a hotel."
After marrying Mark Manion in 1988, Renee and her husband took over running the business.
"We were discussing the lack of banquet facilities in our area with my father," she recalls. "After much consideration, we made the decision to take on the business and open up the second floor space into two adjoining banquet rooms.
"We took out the water features and trees in the Patio Room, created a lobby area and new bathrooms between the two banquet rooms, created a catering kitchen, and took out all of the walls to open up the hallway and separate rooms to create one large Garden Room."
The renovations, she recalls, were completed in early 1989.
In 1993, Martha and Norm Eckstaedt, who also owned the Elm Grove Inn (which is now the Silver Spur Smokehouse), bought Red Circle Inn and operated it, with a focus on special occasions, weddings and parties.
The Eckstaedts sold the business in 2022 to Geronimo Hospitality Group.
"The events, the guests and the staff are all most memorable but the relationships and friendships that have been built over these many years are priceless and will endure forever," Norm said at the time of the sale.
"We are both looking forward to the next exciting chapter that Geronimo Hospitality will write... one that will embrace the history while providing an excellent product with gracious Lake Country Hospitality."
Geronimo closed the Red Circle for six months to give it a refresh and it reopened in March 2023 with its new chef, new menu and updated decor.
Fortunately, through it all – devastating fire included – the bar and back bar that Capt. Pabst had installed in the original building in 1889 survives and is still in use today, in the events space on the second floor.
Also fortunately, Geronimo removed the dropped ceiling in the dining room, re-exposed the old fireplace and replaced the beer steins that once were displayed on its mantle.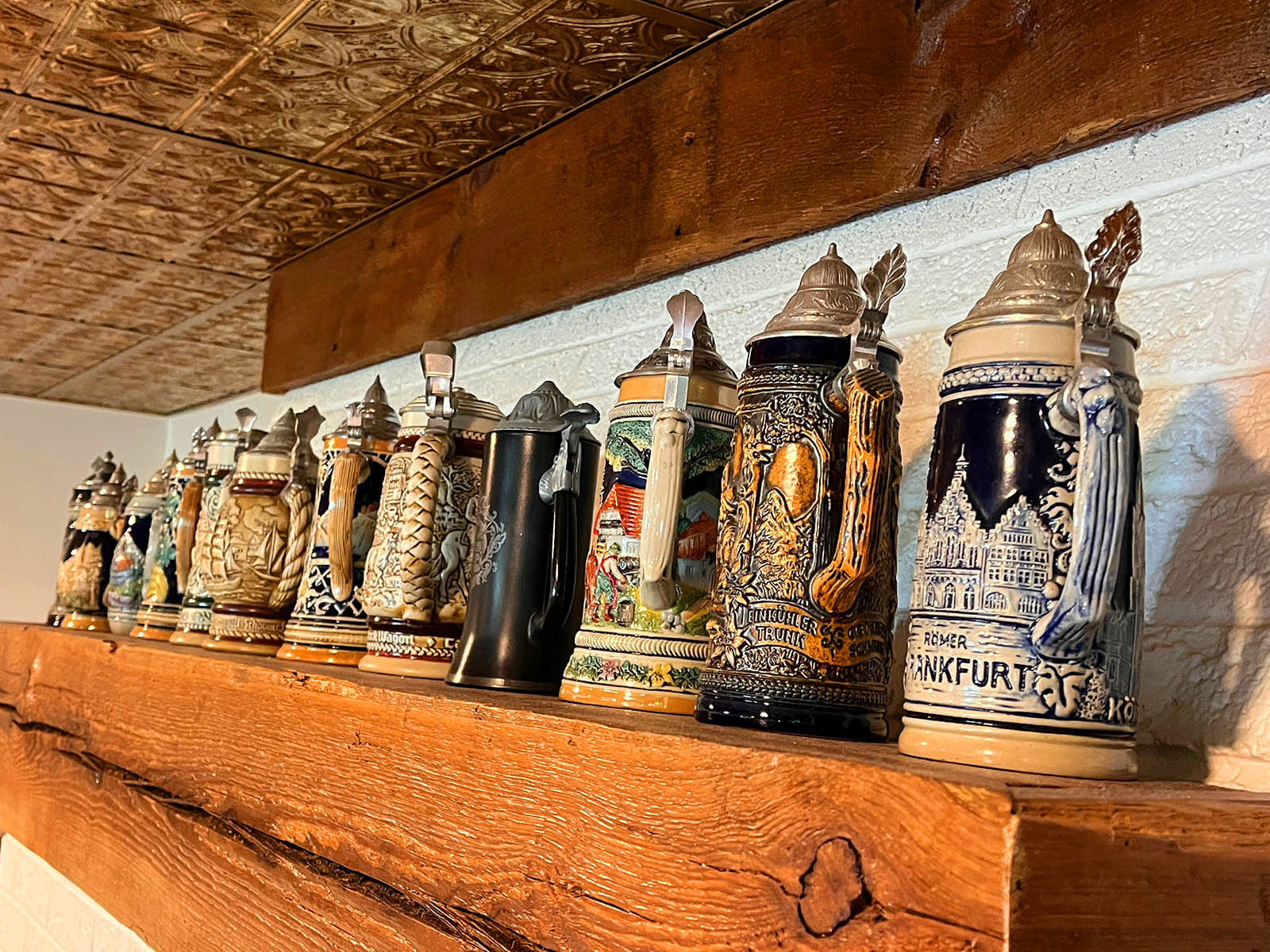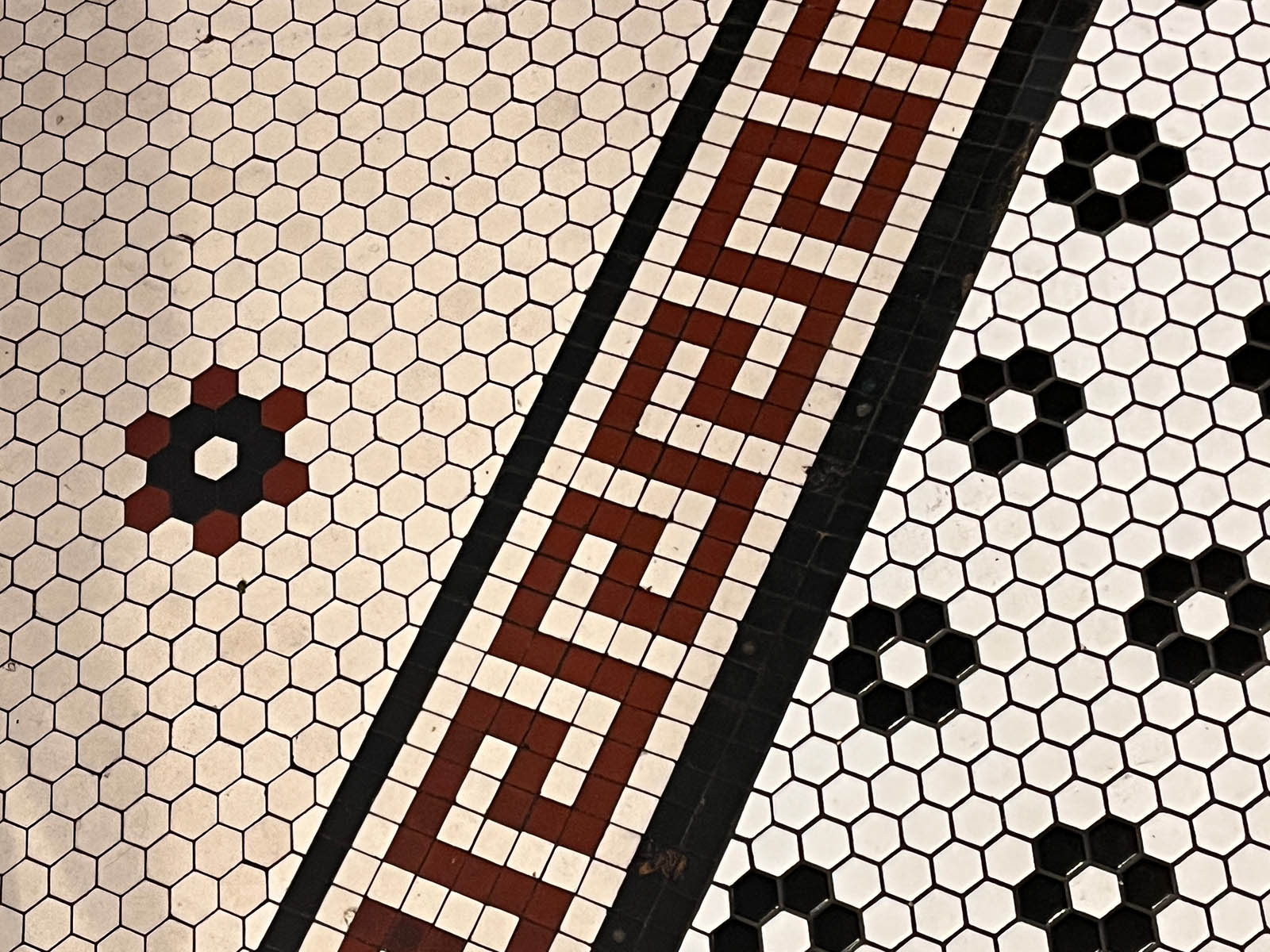 It also refreshed the 1917 tile floor in the bar room and replicated it in an area where it no longer existed.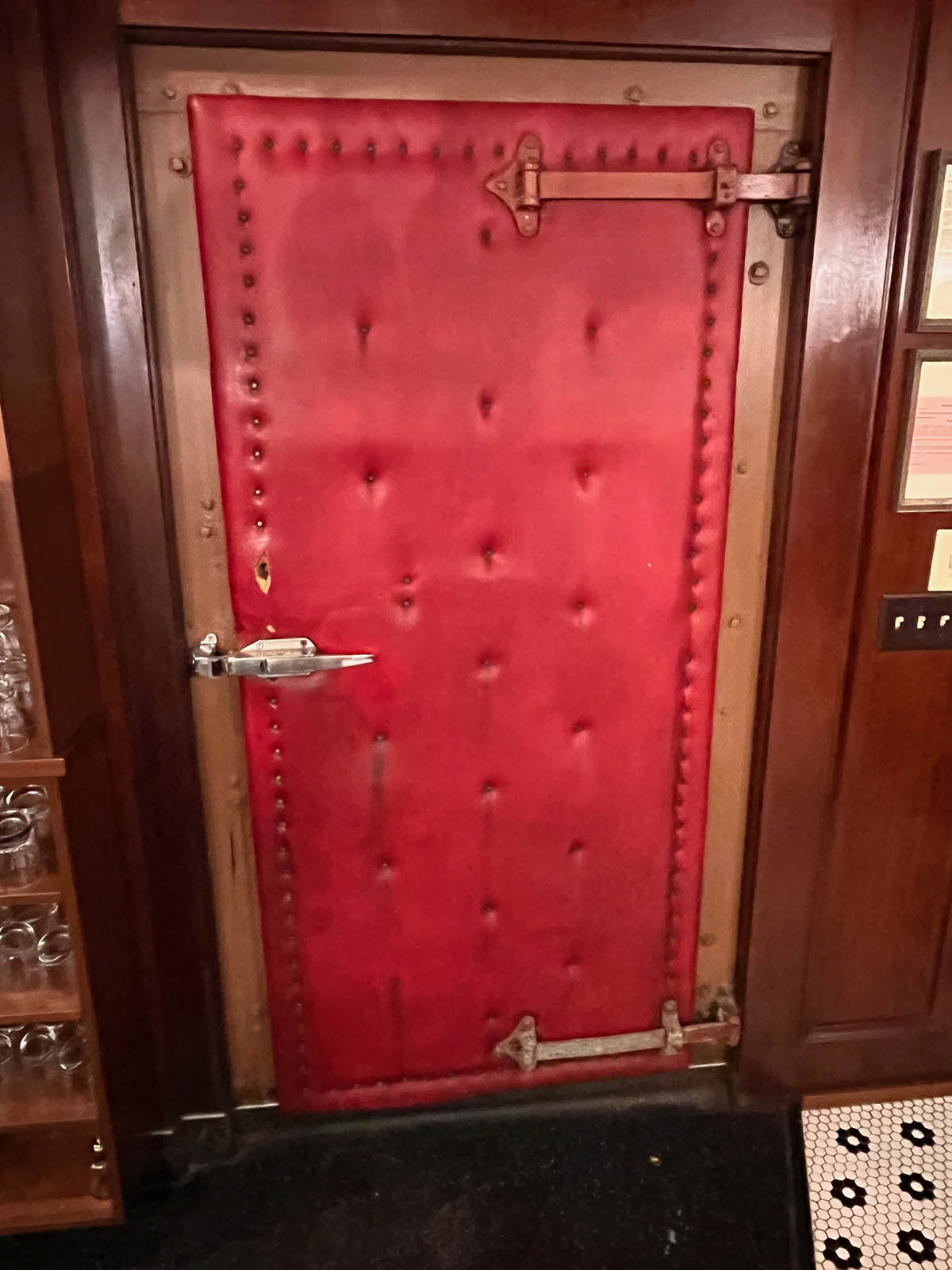 Behind the bar is a cooler – still in use – that was likely installed in 1917 and in which you can still see the door through which block ice was loaded before automatic refrigeration was added.
The door to the cooler is a sight to behold.
A small dining room off the barroom has a gate that opens into the wine cellar.
Upstairs, there is the events space where the hotel rooms and dining room were once located, and, of course, that stunning 1889 bar back.
Just off that is a short passage into the former pool building, with its large laminate arches (a la Kohl's Food Stores!) and big windows opening out into a grassy area.
There is still a third floor that is currently only used for storage and because of changes, the only way up there is via a scuttle hatch. I didn't get to see it, but I was told there's still vintage wallpaper on some of the walls and other remnants of the many decades it served as a family apartment and other guest rooms.
Red Circle Inn as it stands now is doing a balancing act between preserving its long, storied past and thriving as a modern 21st century restaurant. To my eyes it appears to be doing it successfully, but I imagine it's not always easy.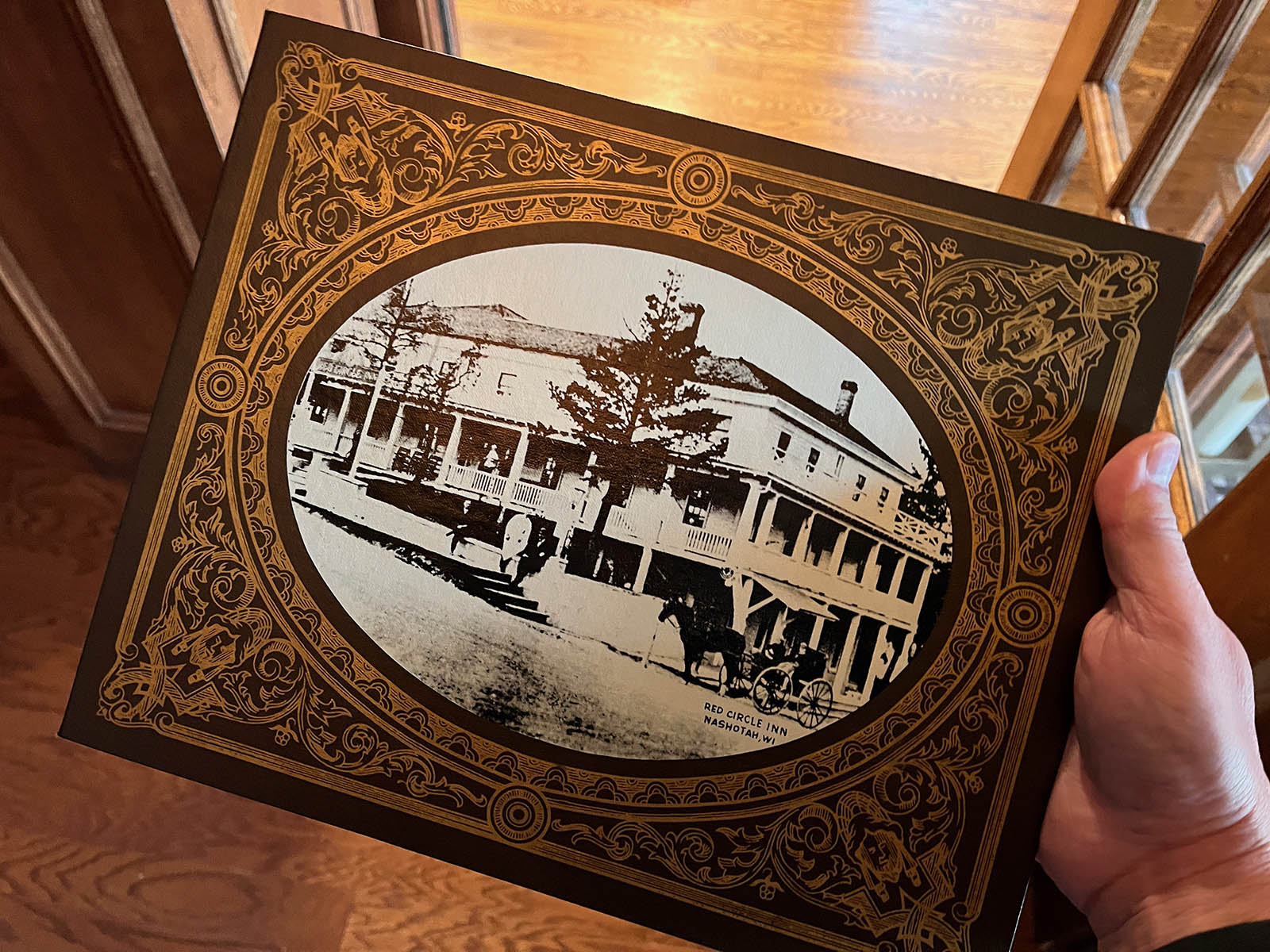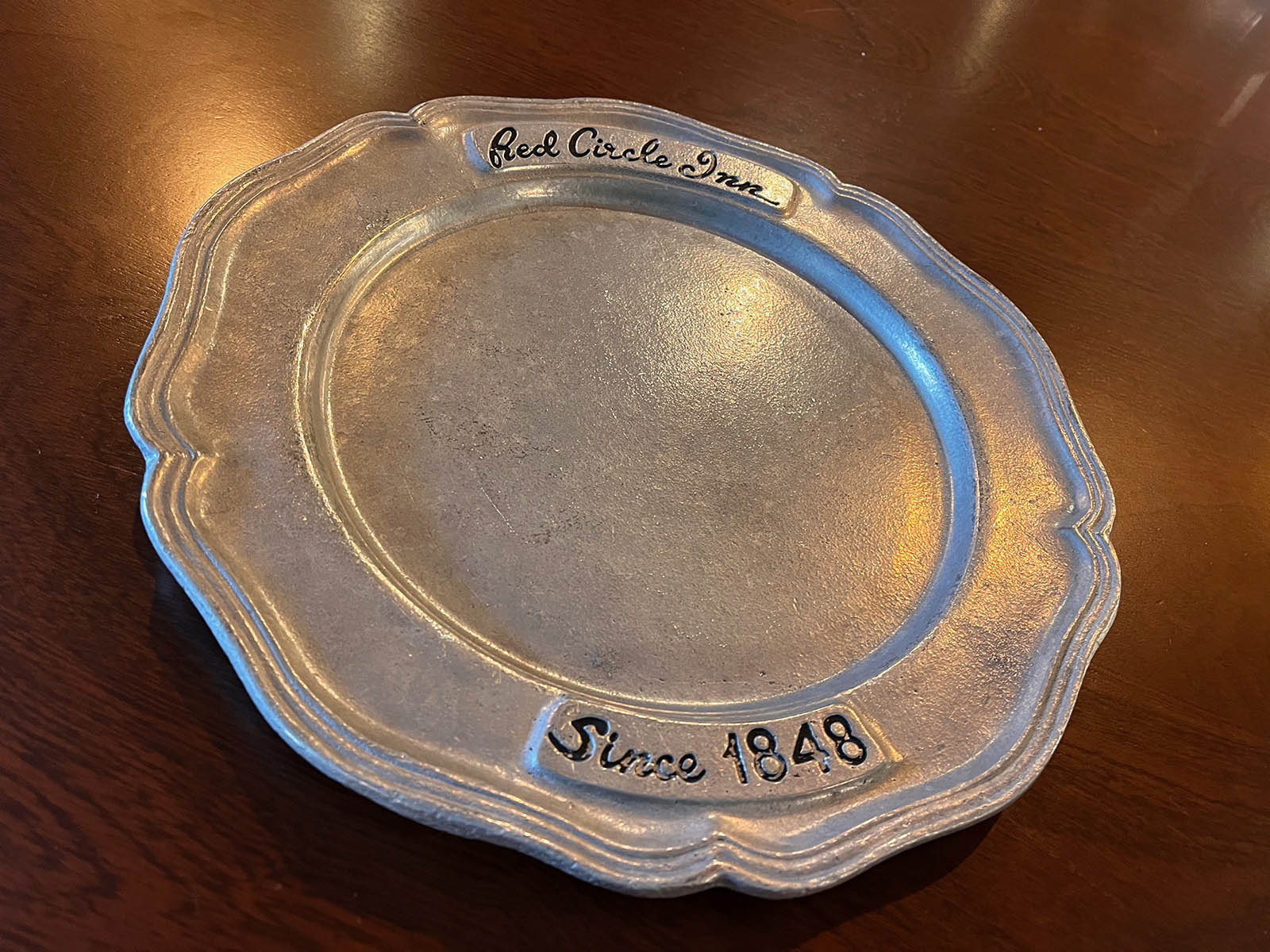 I like the little touches, too, like the occasional use of engraved pewter chargers from 1973 and the use – all the time of menu covers dating to a previous ownership era and showing the old building.
"We want to do what we do best," says Chef Heppe, "but we weren't going to do the same thing that the owner who had owned and operated this property for 20 years and that had a following probably 30 years behind that with his previous restaurant. It is hard to imitate."
Geronimo's Area Director of Restaurant Operations, Dennis Fenrick, says that building on the building's history is, of course, key to the future of the Red Circle Inn.
"We really tried to keep as much as we could," he says. "To do a little bit while still maintaining the history of it. We we want to engage the local community and build on our history."
Born in Brooklyn, N.Y., where he lived until he was 17, Bobby received his BA-Mass Communications from UWM in 1989 and has lived in Walker's Point, Bay View, Enderis Park, South Milwaukee and on the East Side.
He has published three non-fiction books in Italy – including one about an event in Milwaukee history, which was published in the U.S. in autumn 2010. Four more books, all about Milwaukee, have been published by The History Press.
With his most recent band, The Yell Leaders, Bobby released four LPs and had a songs featured in episodes of TV's "Party of Five" and "Dawson's Creek," and films in Japan, South America and the U.S. The Yell Leaders were named the best unsigned band in their region by VH-1 as part of its Rock Across America 1998 Tour. Most recently, the band contributed tracks to a UK vinyl/CD tribute to the Redskins and collaborated on a track with Italian novelist Enrico Remmert.
He's produced three installments of the "OMCD" series of local music compilations for OnMilwaukee.com and in 2007 produced a CD of Italian music and poetry.
In 2005, he was awarded the City of Asti's (Italy) Journalism Prize for his work focusing on that area. He has also won awards from the Milwaukee Press Club.
He can be heard weekly on 88Nine Radio Milwaukee talking about his "Urban Spelunking" series of stories.