We wrote this story last autumn, when the Riverside held its sold-out ghost tours and we're sharing it again as the tours are returning April 16-18. Full details on the two kinds of tours available are here. Tickets go on sale Thursday, March 11 at noon.
When there's some sort of otherworldly presence, Susan Fry feels a tightness in her throat, as if she can't swallow.
"Everyone experiences it differently," she says, as we stand in a spot in the basement that has been the site of many eerie experiences among staff over the years.
"But I felt like someone took a hand and went like this across my face," says Jason Gierl, the art director for The Pabst Theater Group, whose office is in the Riverside. "That's happened to me multiple times."
Fry adds, "That's one of the most common and it's unnerving because you're working and then all of a sudden you feel this (gentle slap), or a hair tug. Or you will get a tap (on the shoulder)."
I admit I felt nothing. But plenty have. As they say, you have to be open to receiving it.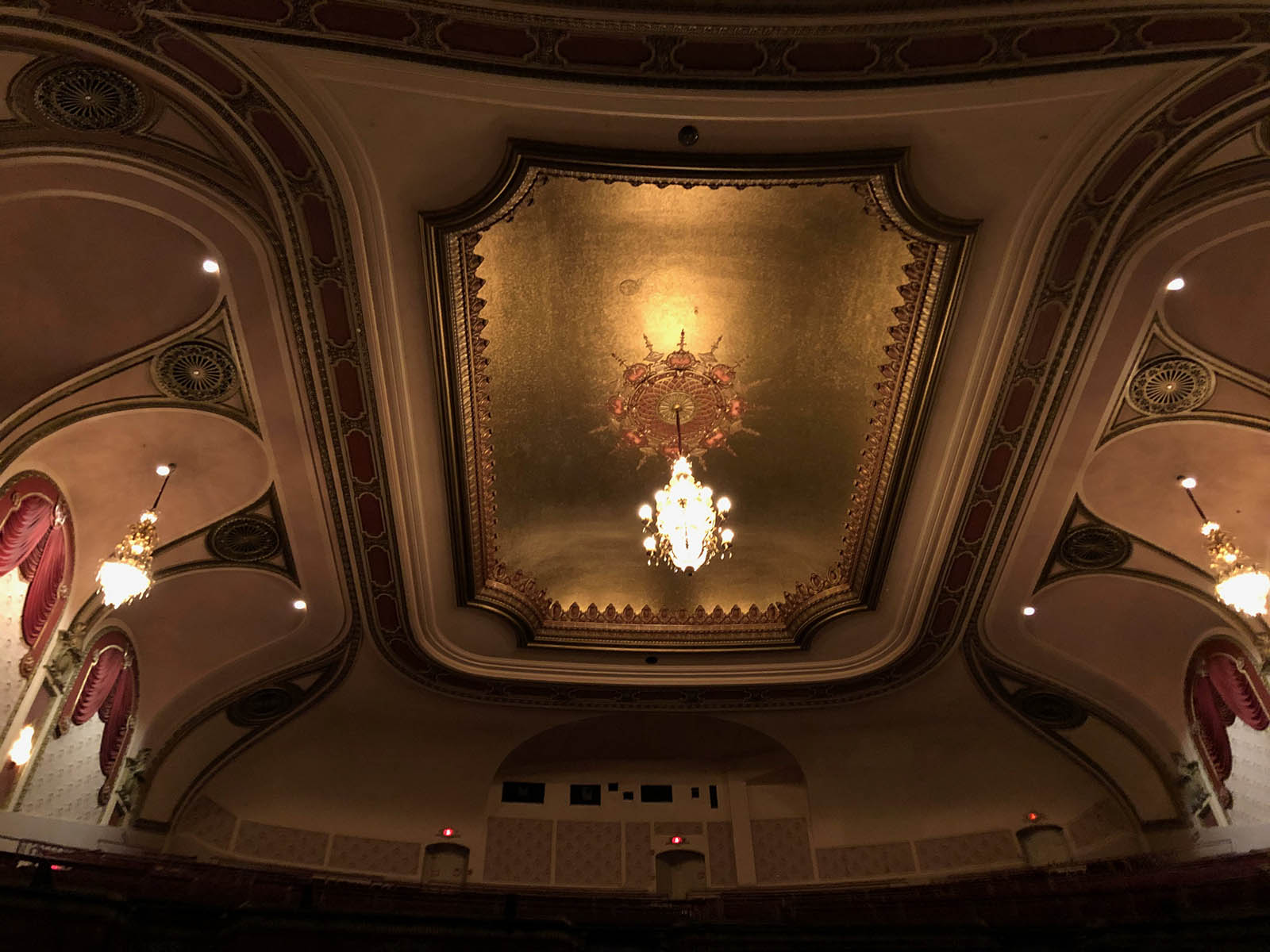 "Not everybody has that feeling," says Fry. "But enough people do. And one of the cool things about the Riverside is it's 92 years old. So over time people who don't know each other who had similar experiences were like 'OK, we're corroborating each other.' So why don't we head to some of the places and I can tell you a little bit about some of those."
You can find out if you are open – and get a little behind the scenes tour of one of the city's most beautiful theaters to boot – during one of the upcoming Riverside Ghost Tours or investigations.
Experienced ghost hunters from Brew City Paranormal, as well as Fry – who leads ghost tours in other venues, too, as well as serving as executive director of Optimist Theatre/Shakespeare in the Park – will lead the 60-minute tours that also include spooky audio clips recorded during previous ghost hunts, tales of other worldly encounters and visits to a quartet of "hot spots," most of which are not typically open to the public.
The three-hour investigations go deeper, visiting many more sites in the Riverside and using equipment to seek out these eerie presences.
There will be bar service available before and after the tours.
Tour groups will be small in size and masks are required. There will be hand sanitizer stations in the theater, which will undergo heightened cleaning and sanitizing of tour routes and restrooms between tours and full cleaning overnight.
Private tours are also available.
Though such tours of the 92-year-old theater are not new, they haven't been offered since 2011. In normal times, the theater is in such demands for concerts, comedy shows and other performances that the tours are much harder to schedule.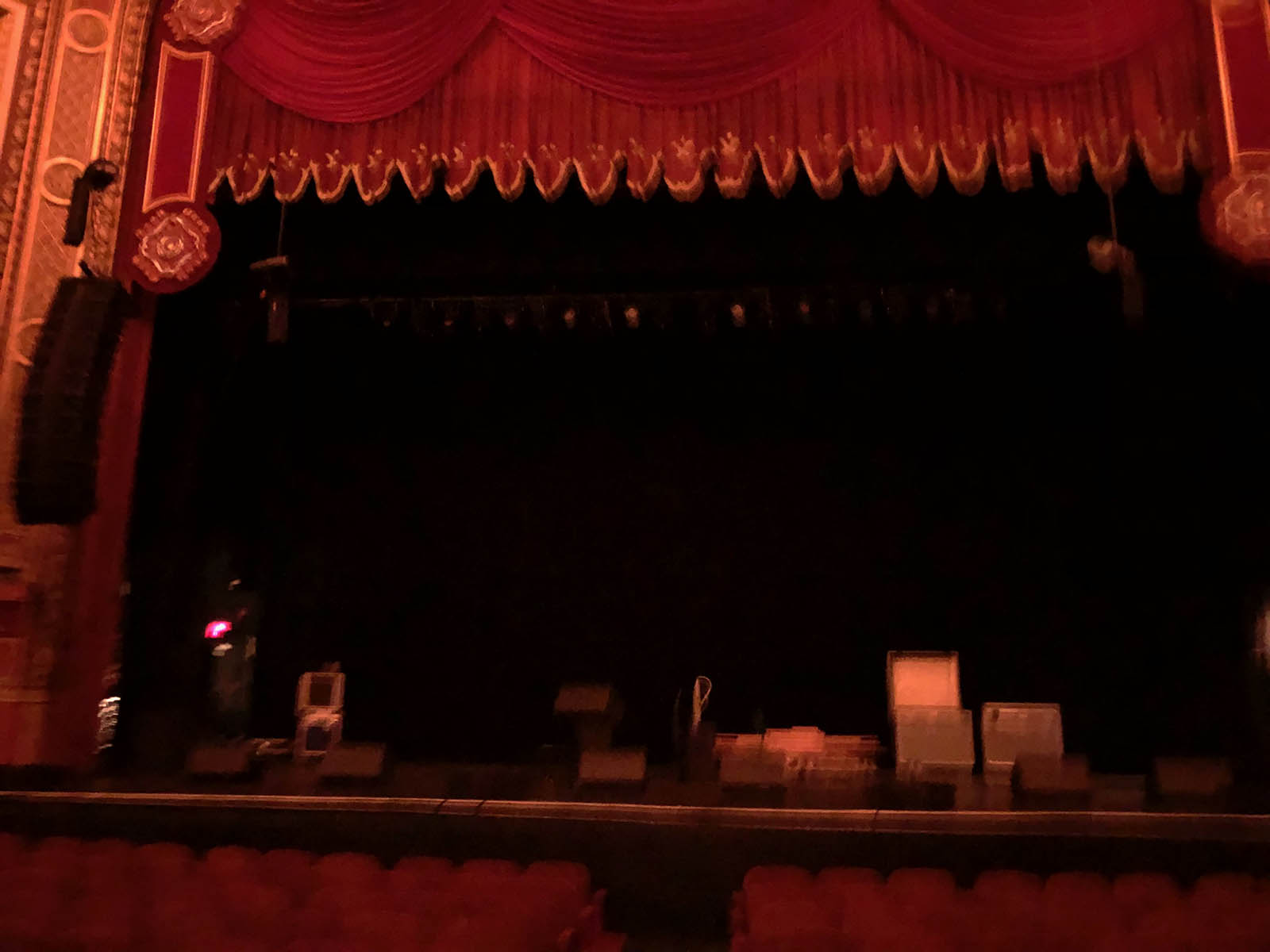 At the moment, with all of the Pabst Theater Group's venues shuttered, they will also provide valuable income to a vibrant and important Milwaukee business.
"There's a very unique and rare opportunity here," says The Pabst Theater Group's Talent Buyer, Matt Beringer. "We're excited."
Due to COVID and basement flooding that put as much as four feet of water into the basement, there's a unique opportunity at the moment to bring back the tours.
"It was this weird thing during COVID where it's like building goes dark, and then three weeks later we started having flooding, which would have prevented us from doing shows anyway," says Beringer. "So realistically, even if COVID hadn't happened the Riverside still probably would have been dark for six to eight months.
"It's a negative but we're going to find some fun, some good things out of it. Some ways to get people to experience the building. One of the things you've seen around the industry has been people trying to do things like the live streaming and the drive-in shows and those sorts of things. Those are all great efforts, but I do think we can do more than merely try to recreate the things that we do in a normal time. We can say, 'well, what else is out there?'"
Fry leads me to see the different sites on the tour: the balcony, the third floor, the basement and the stage. The entire time, the lights are low and the theater is quiet. Once in a while a door slams in the distance or there's a loud, unexpected sound and I wonder if it's an employee at work or mood audio.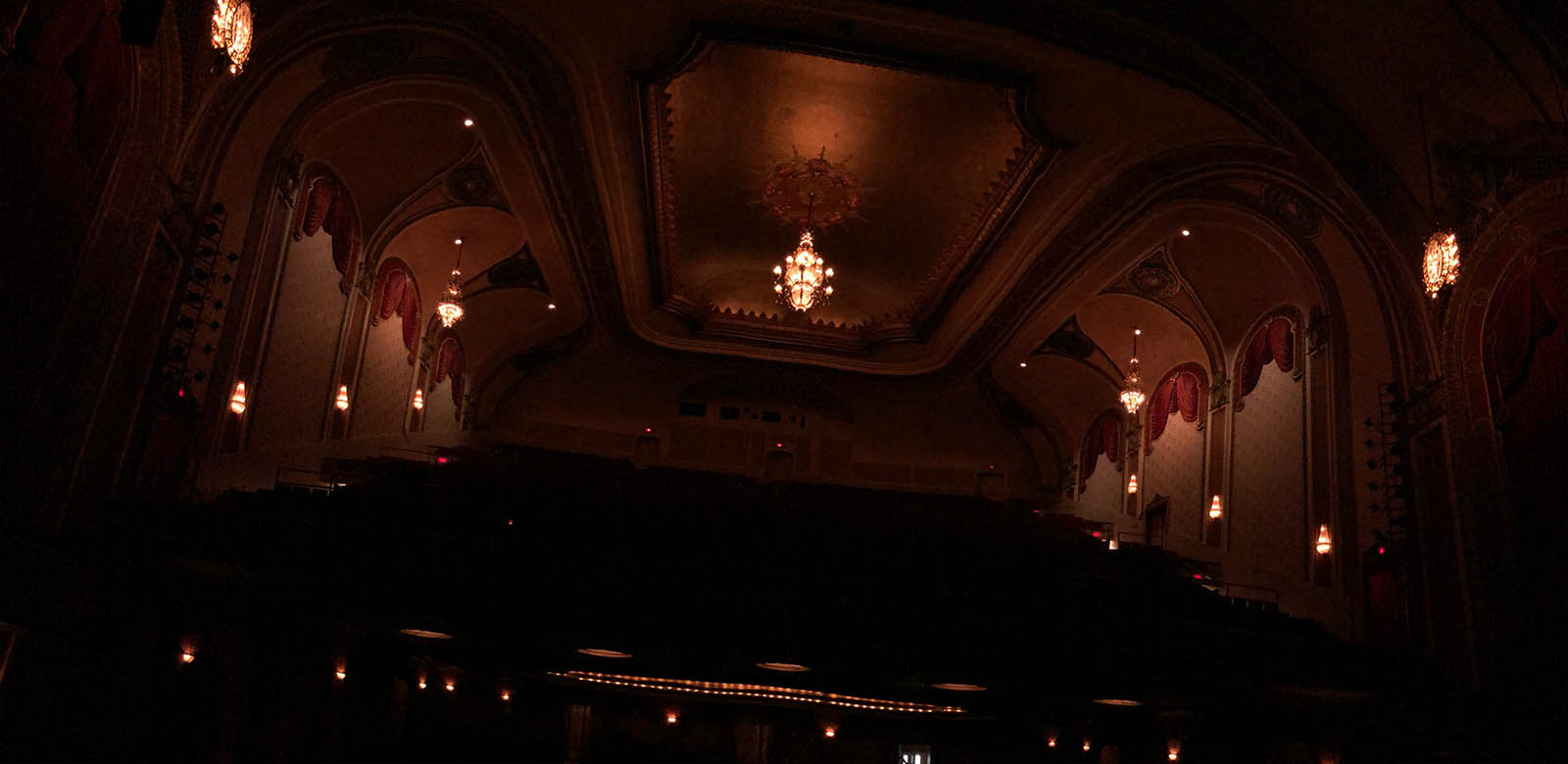 Either way, a darkened 1920s theater seems the perfect place for a tour like this. (You can read an Urban Spelunking story about the theater here, but I apologize that the accompanying photos are temporarily unavailable.)
As we approach the stage, Fry tells me about "the actor."
"People have heard and seen glimpses of ... a man, and he is walking across the stage as though he is supposed to be there and he's getting ready to put on a show. Glimpses are like out of the corner of your eye you're like... Is there somebody over there? The theater should be empty. You know he's there when you hear footsteps."
But the footsteps sound as if they're in the air.
"It doesn't sound like it's actually on the floor," adds Fry. "Because in 1966 there was a fire, and it destroyed a lot of the stage and it was rebuilt lower. He's walking his old stage, he's treading his old boards. That is one of the things that has passed down among employees."
And there are others, like that basement character, and a security guard that hangs out beneath one of the opera boxes, as well as the sound of children running around on the fourth floor, where it's believed that early in the Riverside's history the traveling families left their kids to play while their parents were on stage.
But, says Fry, the spirits, while reportedly possessive of their theater, aren't sinister.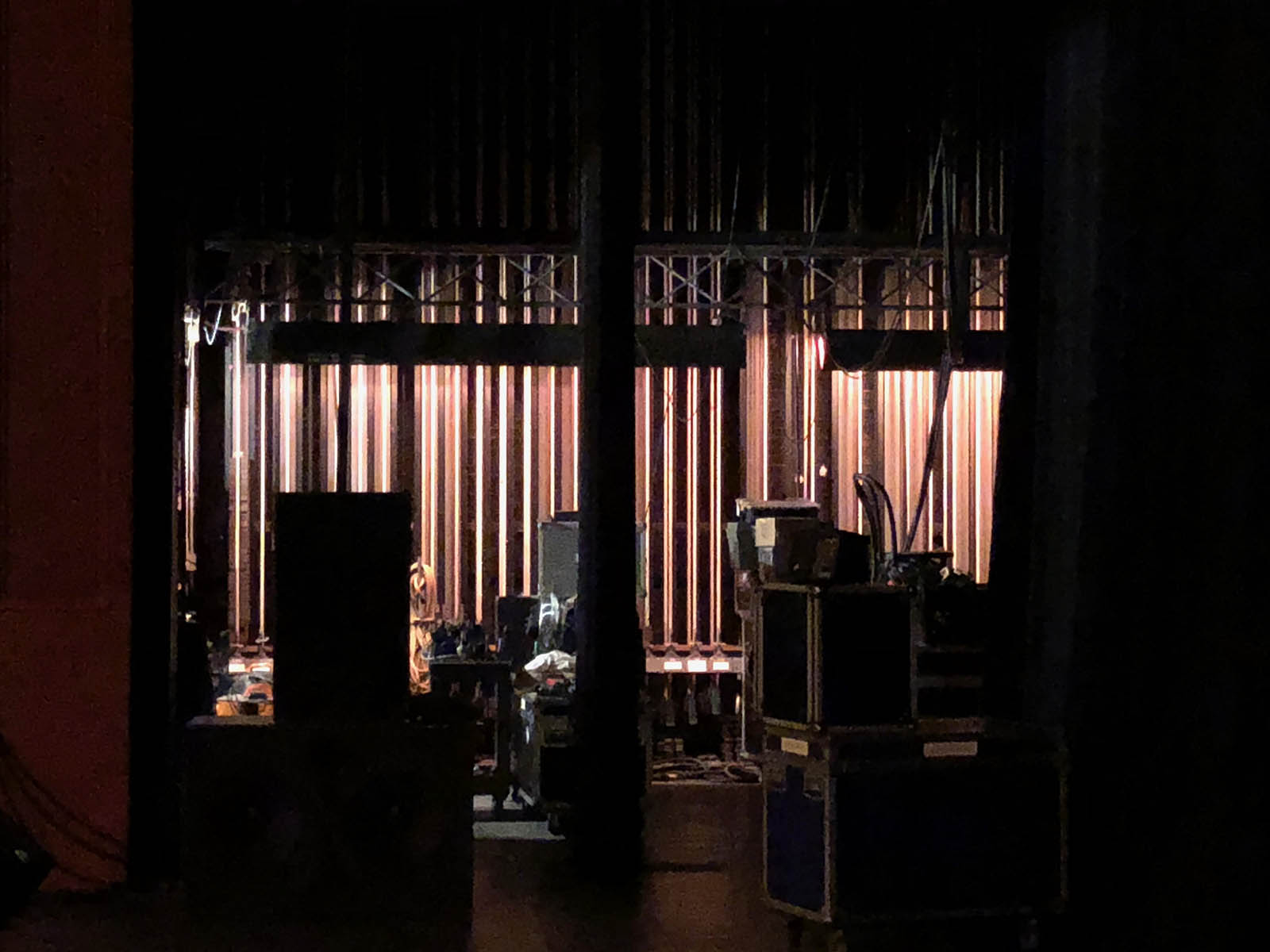 Most, she says, "are not necessarily related to horrific incidents within the theater. For whatever reason after they passed, they decided this was the place they wanted to be."
This new set of tours is expanded from the earlier tours, Fry says, because investigations and experiences have continued in the intervening nine years.
"Since then we've gathered a lot more stories and actual ghost investigations here," she says. "by people that have all the equipment you see on the TV shows. And so more evidence has been gathered and I've collected it.
"We've got a number of people that will be telling stories are people that have had their own experiences here. It's much more powerful in the first-person."
Born in Brooklyn, N.Y., where he lived until he was 17, Bobby received his BA-Mass Communications from UWM in 1989 and has lived in Walker's Point, Bay View, Enderis Park, South Milwaukee and on the East Side.
He has published three non-fiction books in Italy – including one about an event in Milwaukee history, which was published in the U.S. in autumn 2010. Four more books, all about Milwaukee, have been published by The History Press.
With his most recent band, The Yell Leaders, Bobby released four LPs and had a songs featured in episodes of TV's "Party of Five" and "Dawson's Creek," and films in Japan, South America and the U.S. The Yell Leaders were named the best unsigned band in their region by VH-1 as part of its Rock Across America 1998 Tour. Most recently, the band contributed tracks to a UK vinyl/CD tribute to the Redskins and collaborated on a track with Italian novelist Enrico Remmert.
He's produced three installments of the "OMCD" series of local music compilations for OnMilwaukee.com and in 2007 produced a CD of Italian music and poetry.
In 2005, he was awarded the City of Asti's (Italy) Journalism Prize for his work focusing on that area. He has also won awards from the Milwaukee Press Club.
He can be heard weekly on 88Nine Radio Milwaukee talking about his "Urban Spelunking" series of stories.