Sometimes one's true nature is obscured behind a mask and that's true of buildings, too. Think, for example of the metal cladding that has long covered the beauty of the old Schuster's/Gimbels building on King Drive.
A similar mask shields the more than 100-year-old complex at 107 E. National Ave. from energy loss, masonry deterioration and broken windows.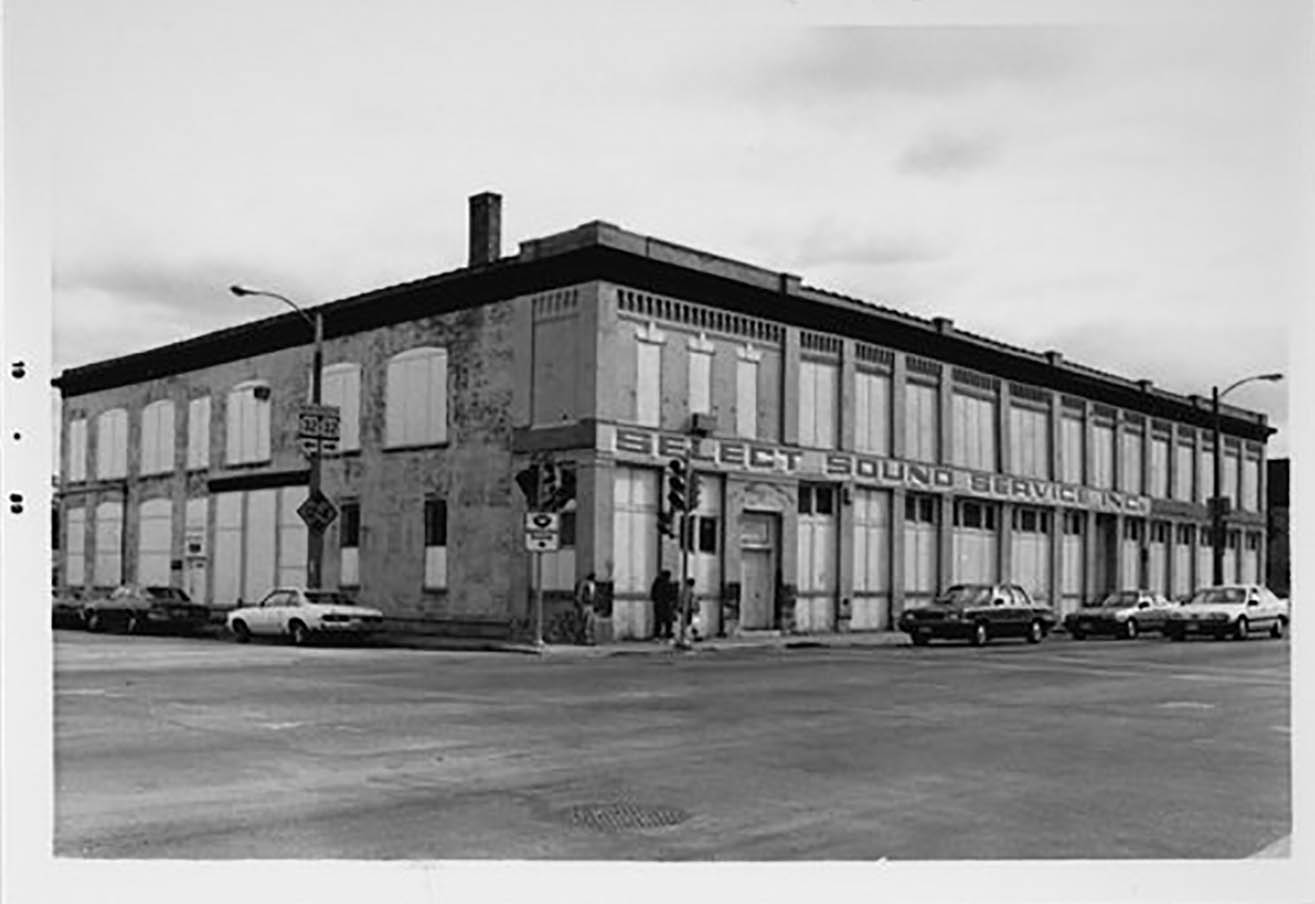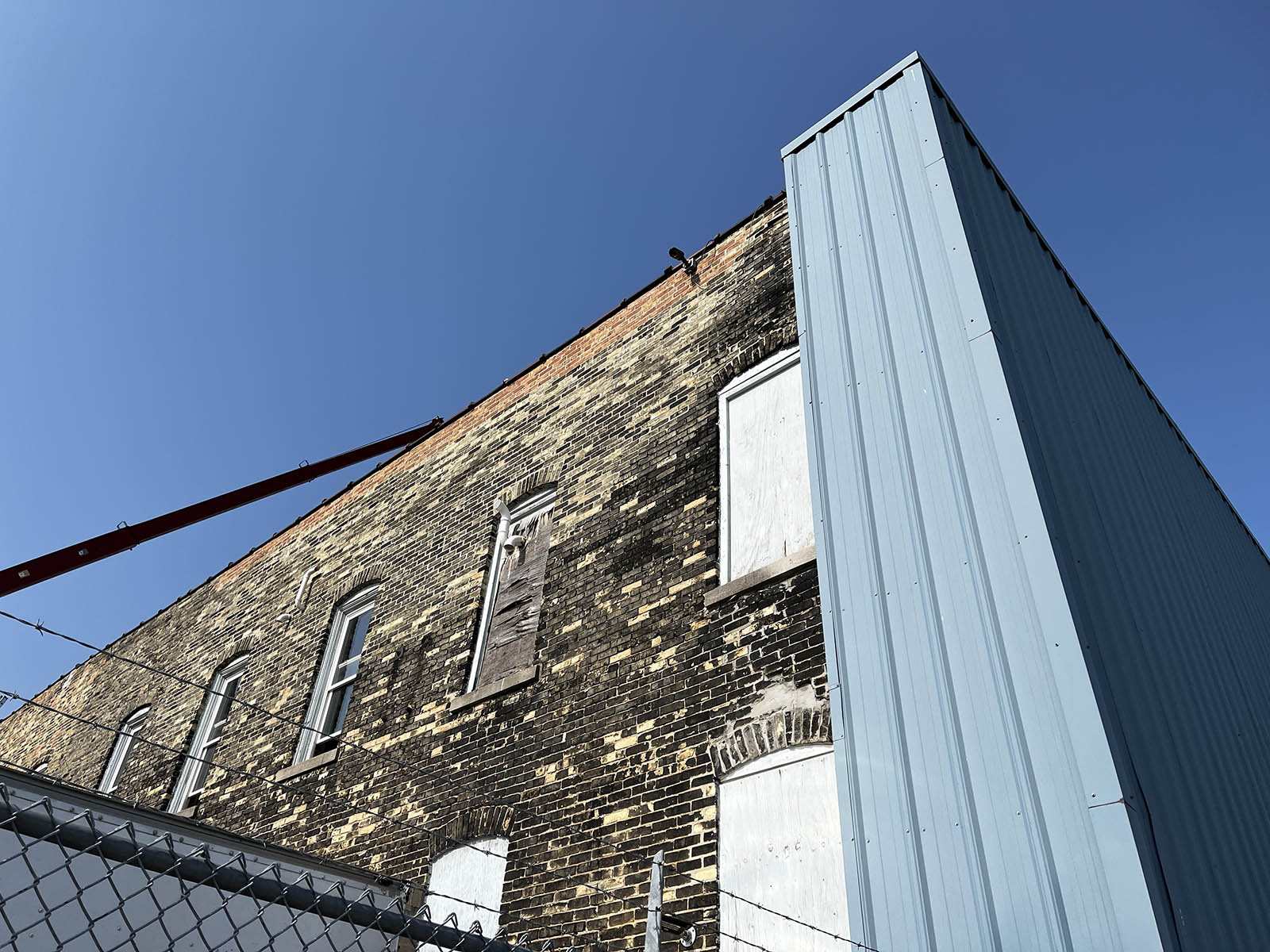 If you look around the back, you'll see the original brick peeking out.
That complex, long home to Select Sound Service – which offered everything from telephone installation and repair to public address system rentals – has a new owner and now a new occupant, too.
In late May, Paul Kneevers – who operates Kneeverland Productions, which will continue to operate for now on nearby Virginia Street – held a grand opening event for Select Studios, a new recording studio in the old Select Sound Service building.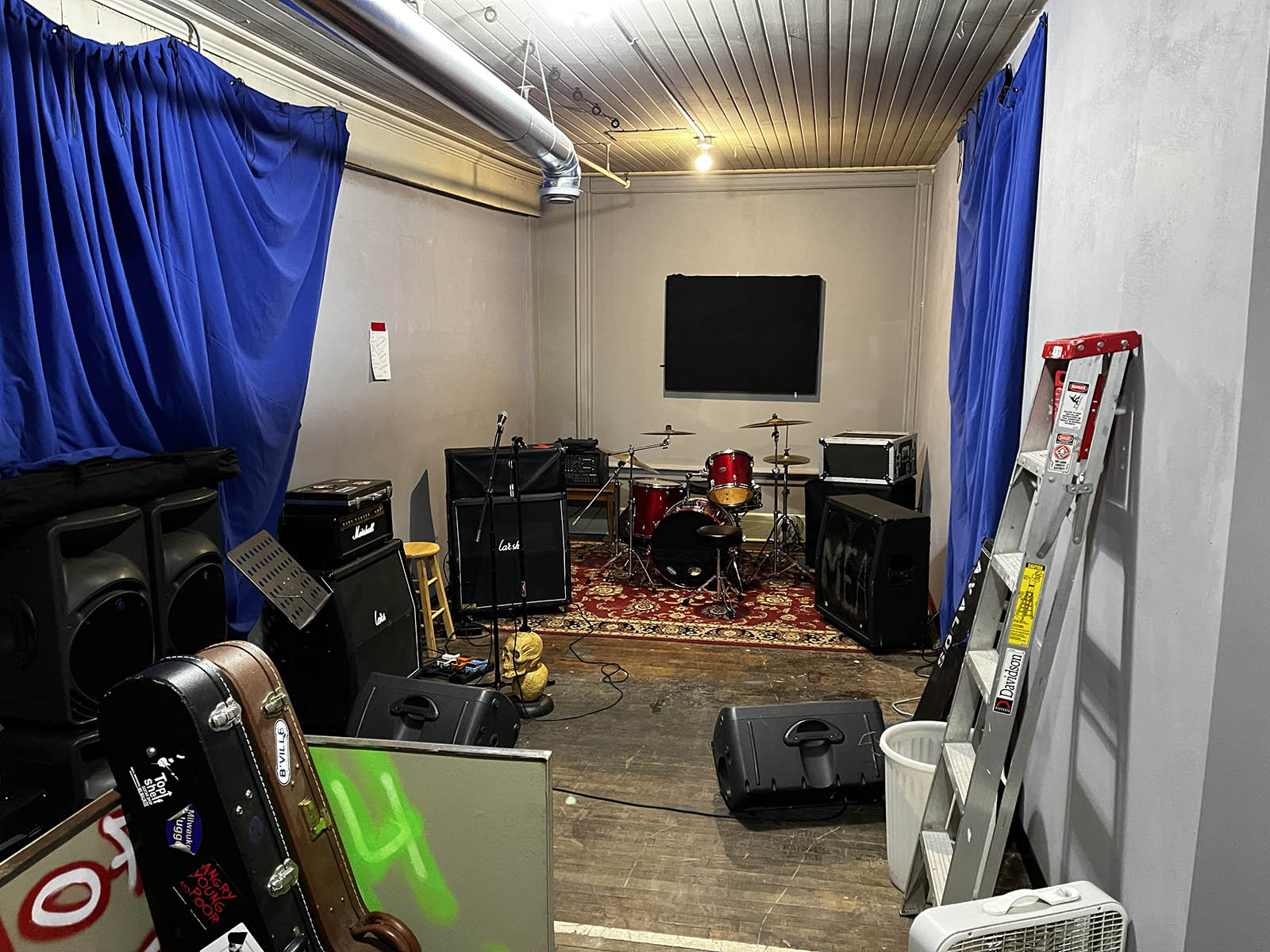 Music scene veteran musician, producer and recording engineer Kneevers – who has also run Cornerstone and Junkyard Studios over the years and was a member of The Probers – has converted other spaces in the large building into artist studios and band rehearsal spaces.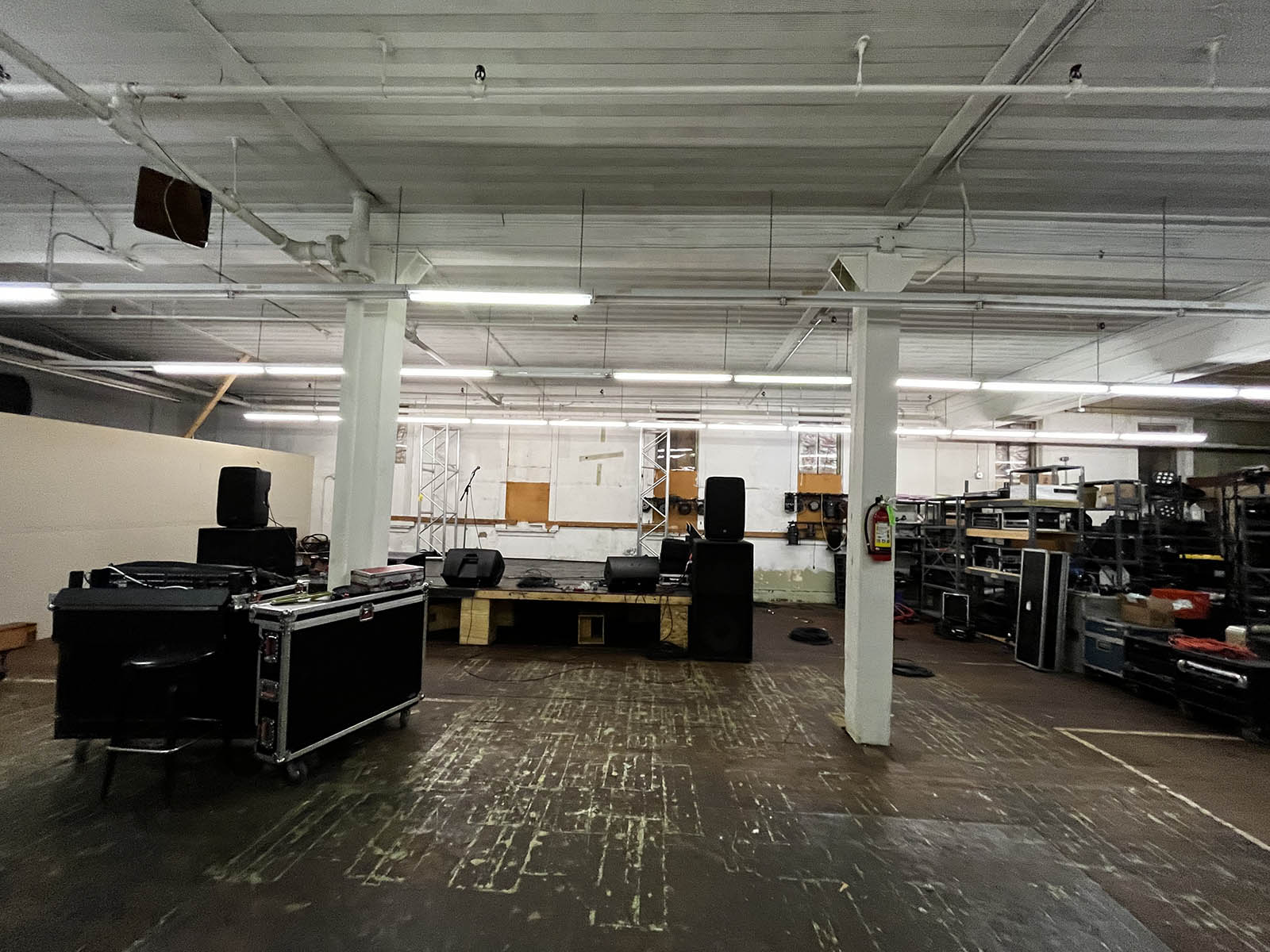 He and his wife and business partner, Kat Kneevers, also plan on transforming a large first floor space into a coffee and wine bar / music venue with an outdoor patio.
Another space upstairs is slated to become an art gallery for the building's tenants to display their work.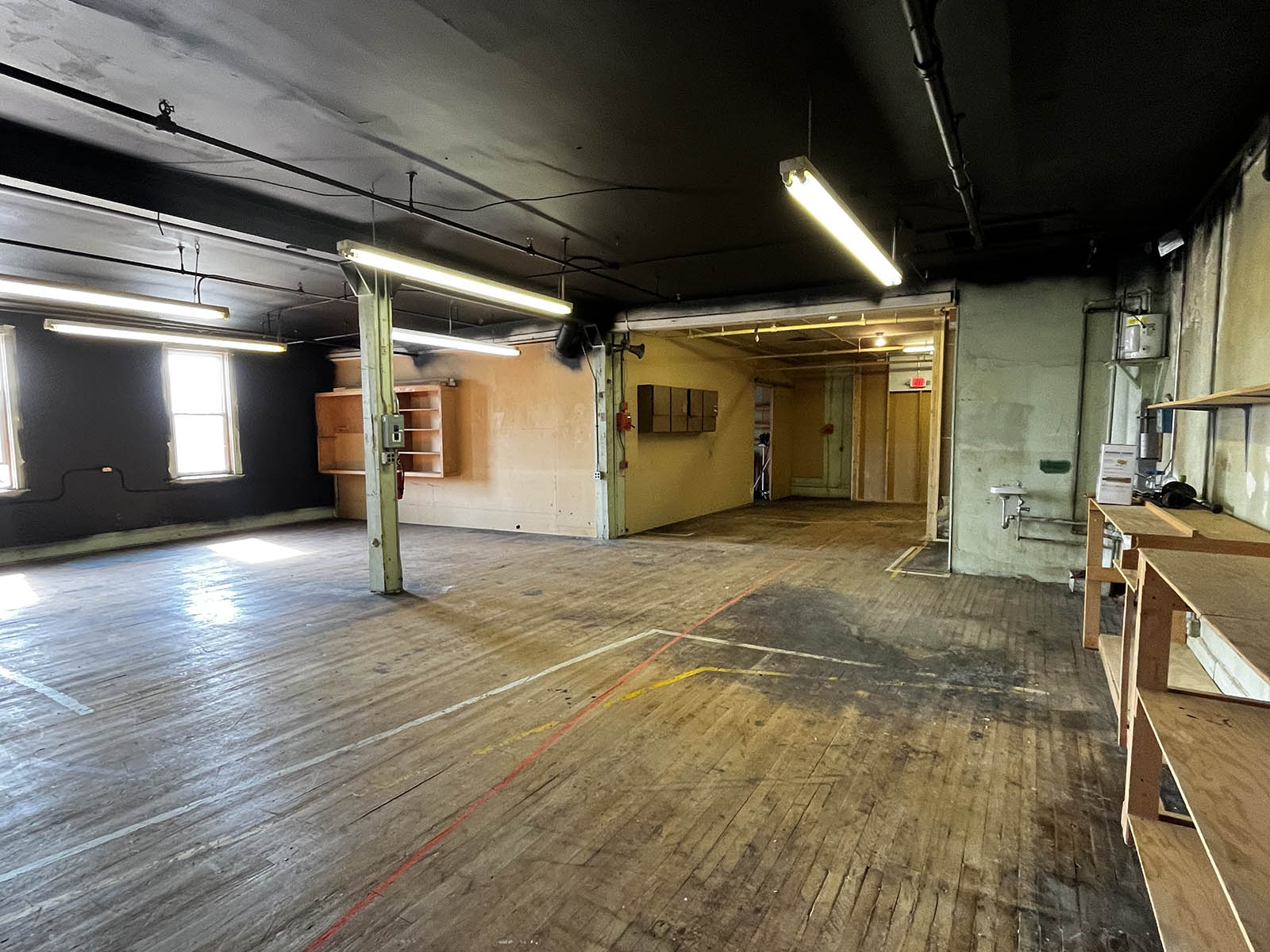 There's also space for the Kneevers' videography, webcasting and post-production services.
And, considering the sheer size of the place – left vacant after the death of Select Sound's owner Bob Paquette in 2018 and the subsequent sale of the company – Kneevers still has some extra square footage to play with.
The Meisenheimer family
For many decades, the building – or rather buildings – on the southeast corner of 1st and National was home to the Meisenheimer family and their businesses and residence.
The first Meisenheimer of note in the area was patriarch Phillip Meisenheimer, who had been a firefighter in Milwaukee since May 1864, when he joined Engine 3 as a stoker.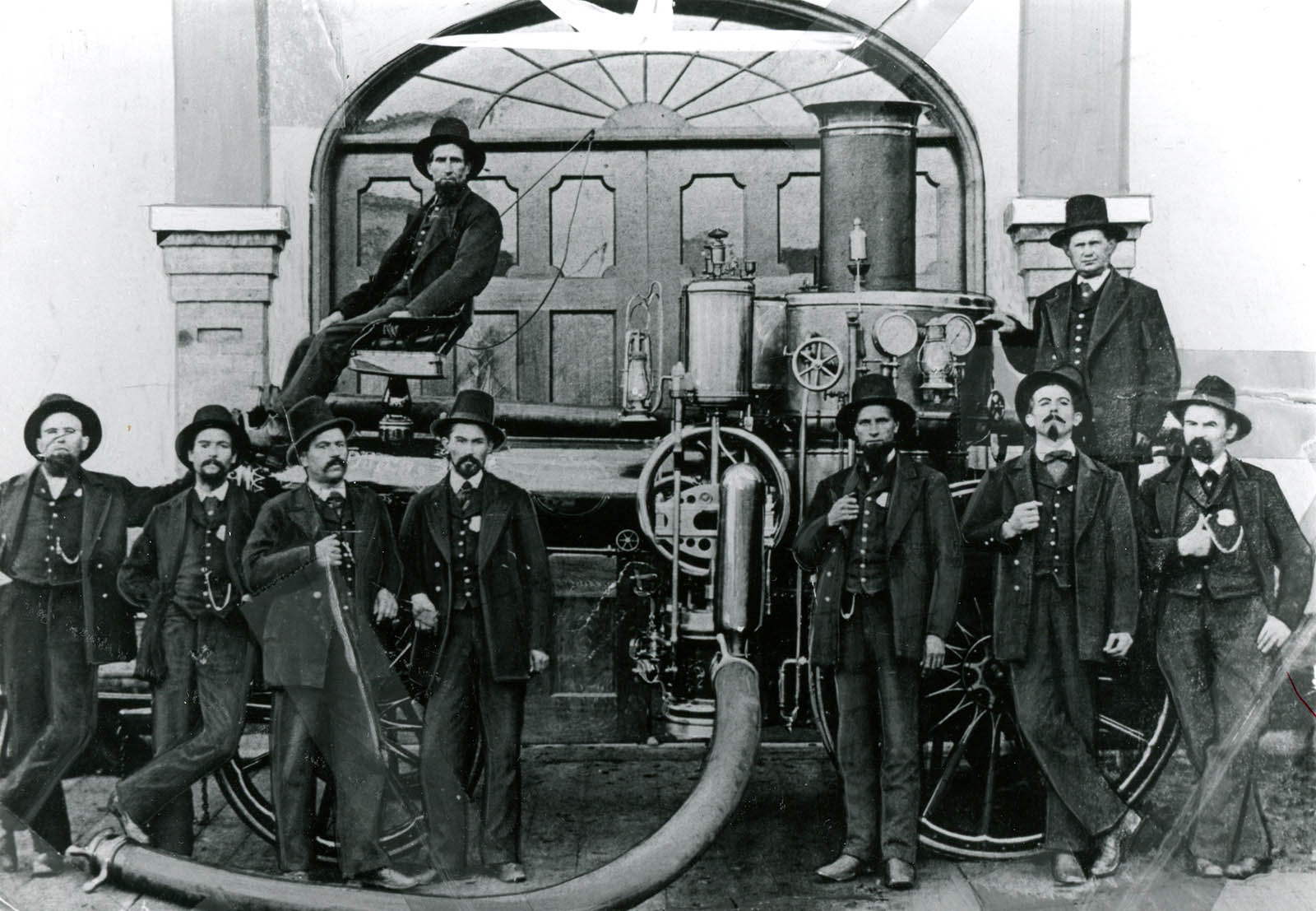 Born in Ruemmellsheim, Germany on Oct. 12, 1842, young Philip was brought to Milwaukee by his parents when he was about six months old, settling first on a farm in Washington County.
Meisenheimer reportedly traveled with Engine 3 to Chicago to help fight that city's devastating fire in 1871, the same year he was promoted to engineer. His name is also listed among those who fought the deadly blaze at Milwaukee's Newhall House Hotel in 1883.
In 1891, he was ailing and took a leave of absence from his job as engineer of Engine Co. No. 3, a block west of his home on National Avenue.
He returned to duty on Aug. 31 after a health-seeking trek to Ludington, Michigan with his wife and three family members.
Meisenheimer, who at the time of his death was among the oldest in the department, was found dead in his bed at Engine 3 on the morning of Sept. 28, 1891, after having made three runs during the night, including one at 3:58 a.m.
"Last spring he was taken down with the grippe and for a time his life was despaired of," wrote the Journal. "While not well by any means he was much improved. It is thought the excitement of last night's alarms which kept the entire department on the alert was too much for his enfeebled frame and caused his death.
"The deceased was a quiet, unobtrusive man, attentive to duty."
Meisenheimer's funeral, held at the family home on 1st and National and the memorial, the Journal noted, "was very largely attended by members of the department and citizens generally. The casket was literally buried in floral offerings of beautiful and appropriate designs, sent by the fire department.
"While the funeral cortege was passing engine house No. 3 and chemical engine house No. 2, both on National Avenue on route to the (Forest Home) cemetery, the men stationed at those quarters were drawn up in line at the curbstone in front of their quarters, with caps raised in respect."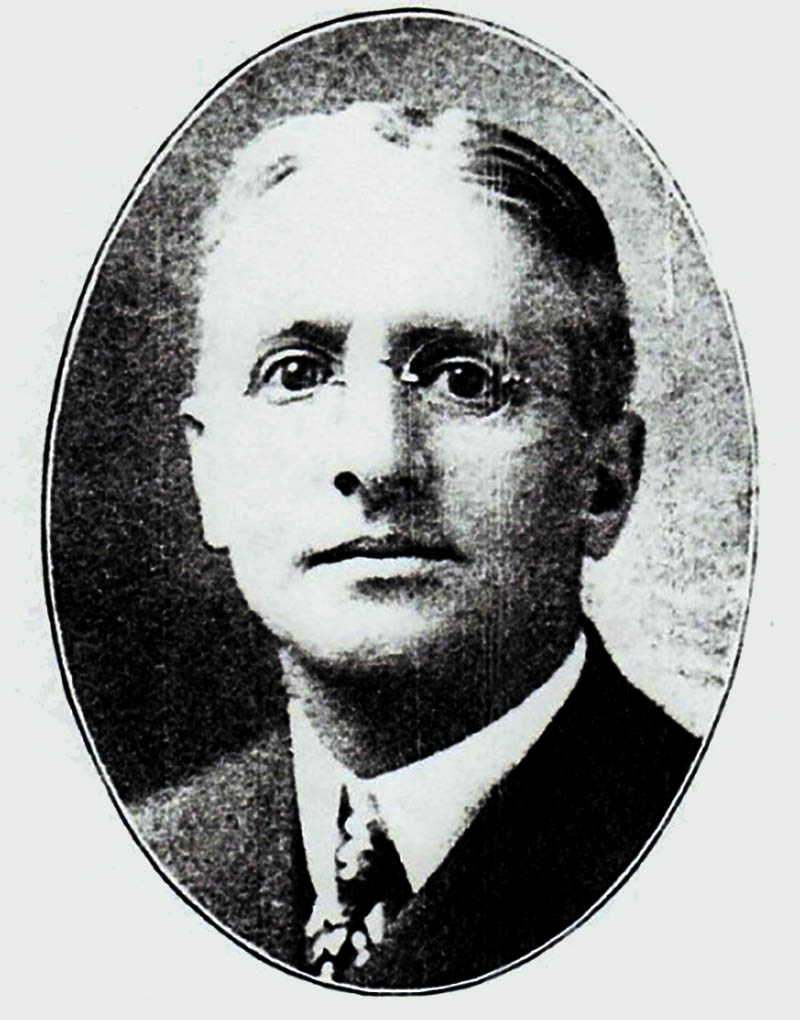 By this time, Meisenheimer's son Edward had been operating his eponymous printing company, also on 1st and National, for a few years. Itt was officially incorporated in 1889 with $15,000 in stock and Edward's brothers Joseph, Rudolph and Adam became partners.
According to the book, "Milwaukee of To-Day," published in 1893, "There is no better (printing) house than that of Meisenheimer. ... (They) do a general job printing business in everything in the line of fine book and job work.
"They have five splendid presses and a full complement of type and material for turning out the best kinds of work promptly and at most reasonable prices."
According to a much later newspaper article, Edward got his first "smell of ink" as a Sentinel carrier in 1881 on Windlake Avenue.
Later, while serving as president of the printing company, Edward also worked as advertising manager for Allis Chalmers, across the street from Meisenheimer, in 1906.
Adam, too, had a second line of work, operating a real estate business out of 1st and National around the turn of the century. This brother even had a third line, having served as a Milwaukee alderman, reportedly following in their father Philip's footsteps.
The 1894 Sanborn map shows a small brick veneered print shop building on the corner, with a dwelling behind it on National and one to the south on 1st Street, then called Clinton.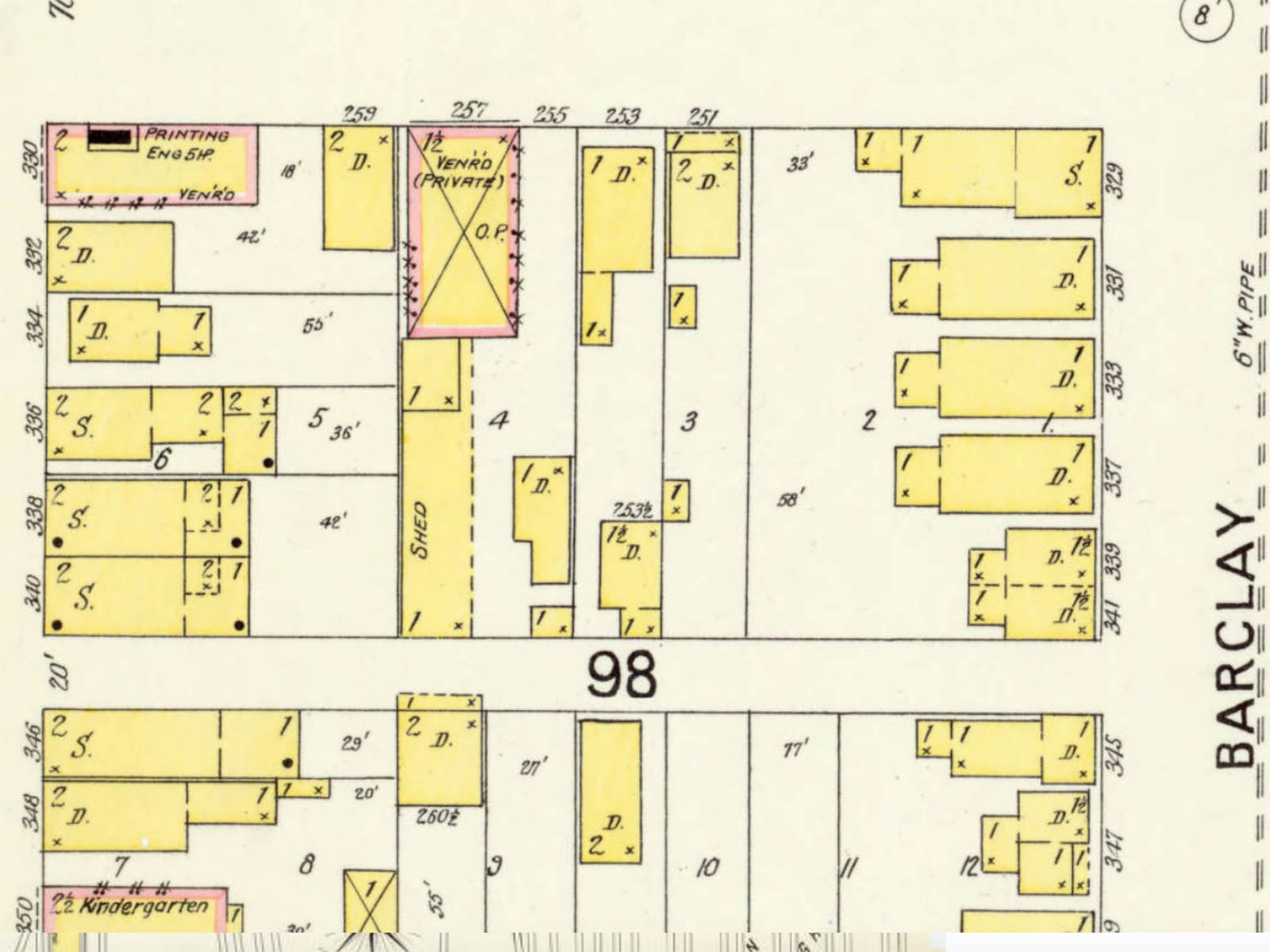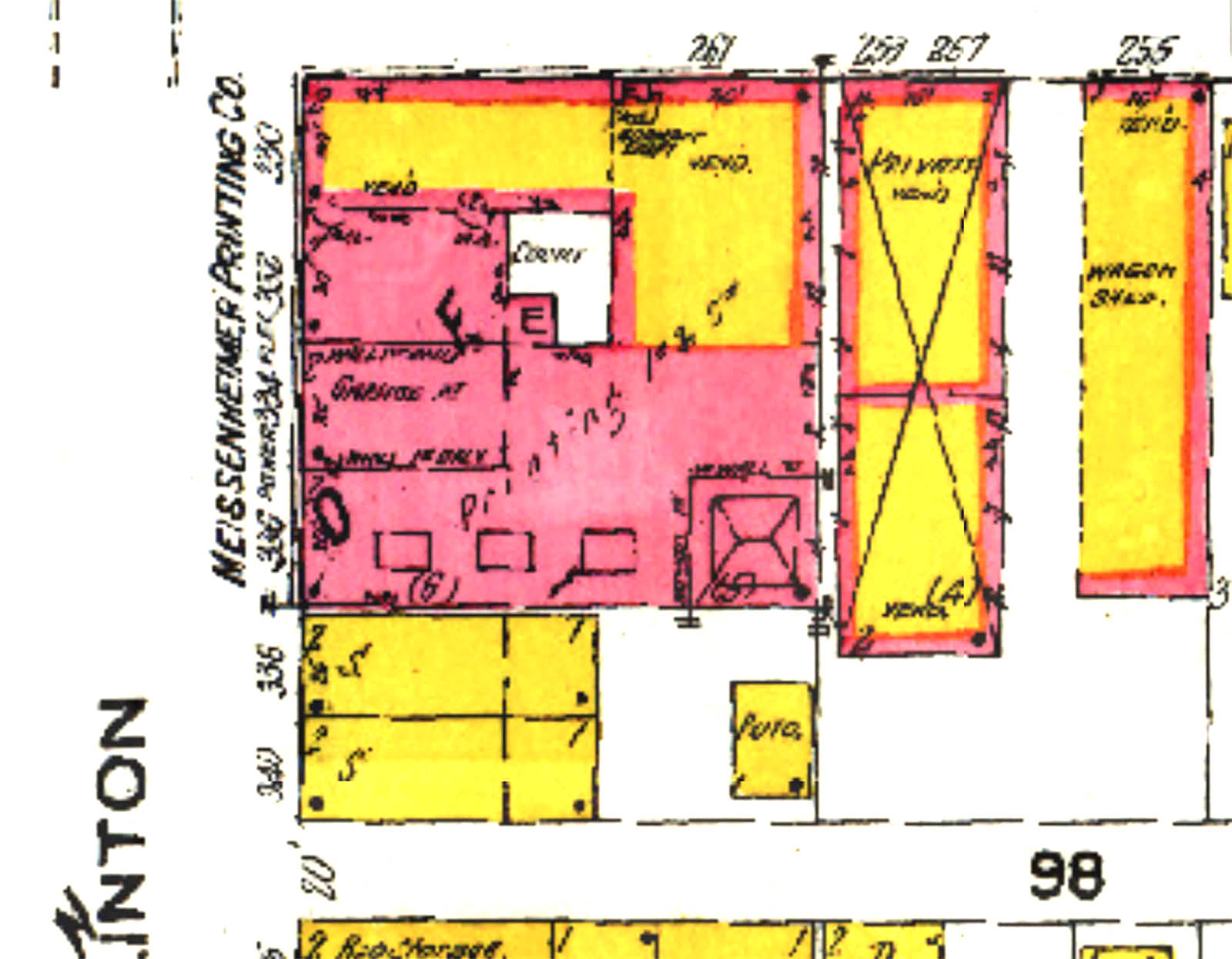 In 1895, the Meisenheimers pulled a permit to move one of those cottages further south along Clinton and though I didn't find a permit, I expect it was to expand their building, because the Wisconsin Historical Society's (not always 100 percent on the money) architectural inventory dates the building to that year.
However, in 1905 there was a permit to build what is likely another section, designed by Charles Lesser – probably along National – with another Lesser-designed structure going up – most likely the south end of the building – in 1906.
The latter section looks like it was built with the kind of iron you'd see in a train trestle or a bridge.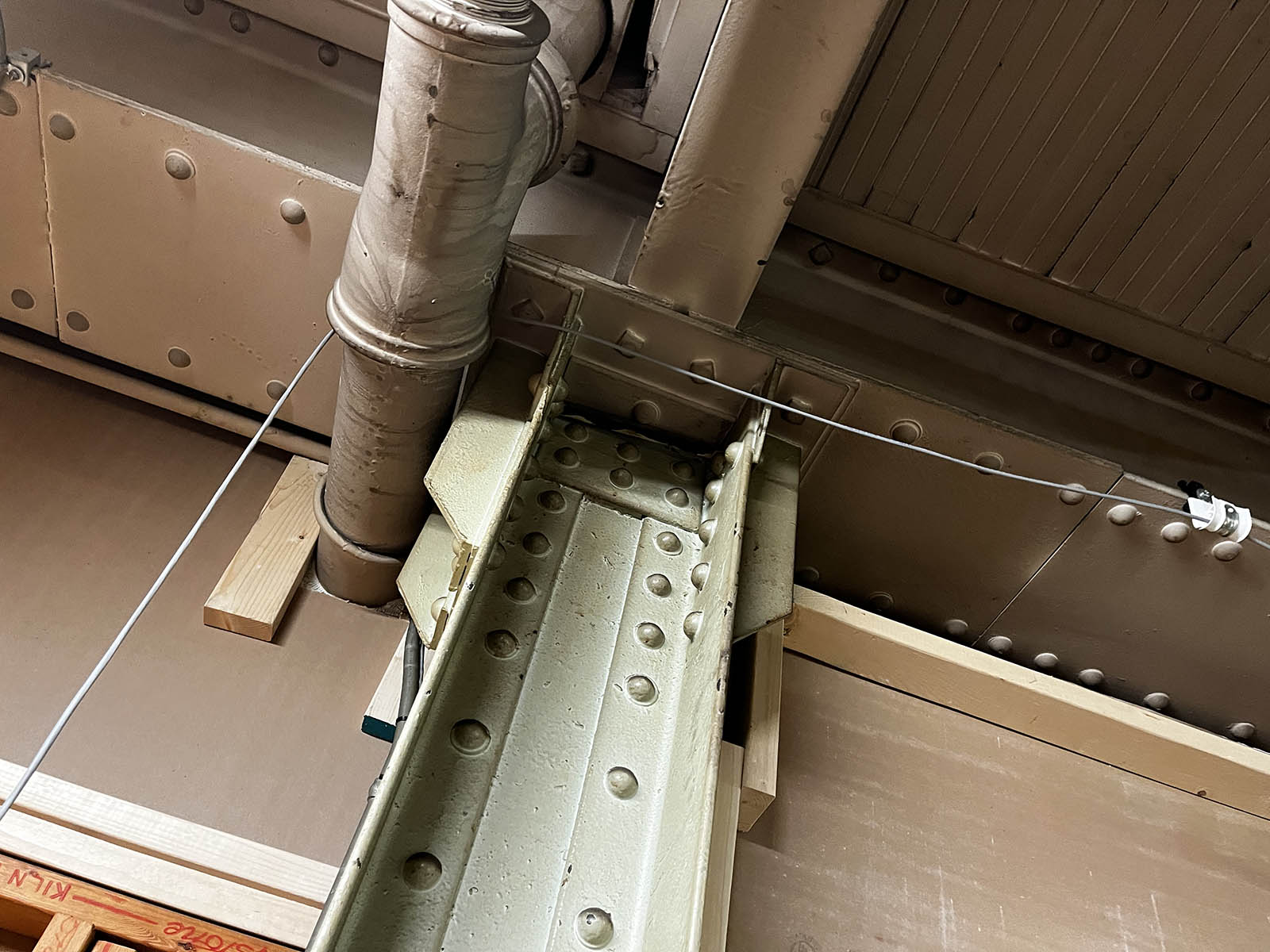 WHS says there was also an addition in 1952.
The printing business endured for decades, being sold not long after Edward's 1960 death to Manpower, which operated it as its own in-house printing division for a number of years before moving it elsewhere.
An aviation pioneer
The family also has a deep link to early aviation in Milwaukee. For a time, Edward seved on the World's Board of Aeronatical Commissioners. But that's not all.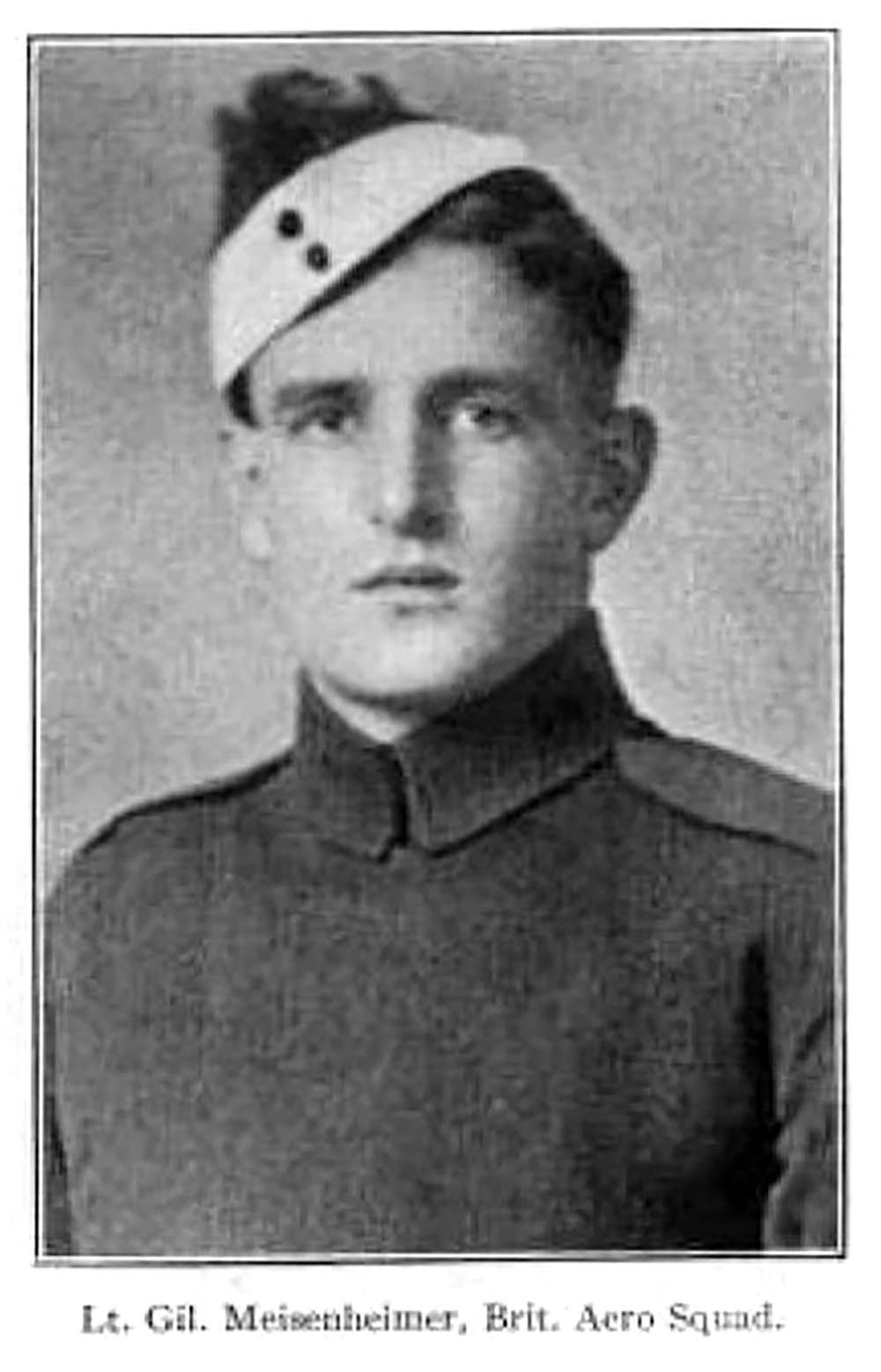 After having served in the Wisconsin National Guard's 1st Calvary, Edward's son Gilles decided he wanted to fly.
Since there was no opportunity for him to get off the ground with the U.S. military, he served as a lieutenant of Canadian Royal Flying Corps and British Royal Air Corps during World War I.
Training pilots at Camp Borden in Ontario, he was sent by the allies to help organize America's air forces.
After the war, he flew home from Canada, landing in Lake Park in April 1919. He also strapped the Milwaukee Journal's automobile editor Brownie Rowlands into a seat and took him on the first airplane tour of the state.
Later that year, the 26-year-old son Gilles was named president of the Curtiss Wisconsin Aeroplane Co. – hired by George Browne, who owned the plane in which Gilles returned home.
"Meisenheimer, Browne's chief pilot ... soon became the most prominent aviator in Milwaukee," notes the Wisconsin Aviation Hall of Fame.
Curtiss sold planes and operated a flying school and aerial advertising business at the Milwaukee Air Port – on Lisbon Road, the site has been Currie Park since 1926 – where he survived a plane crash the following year (it wasn't his first; he'd crashed during the war, too).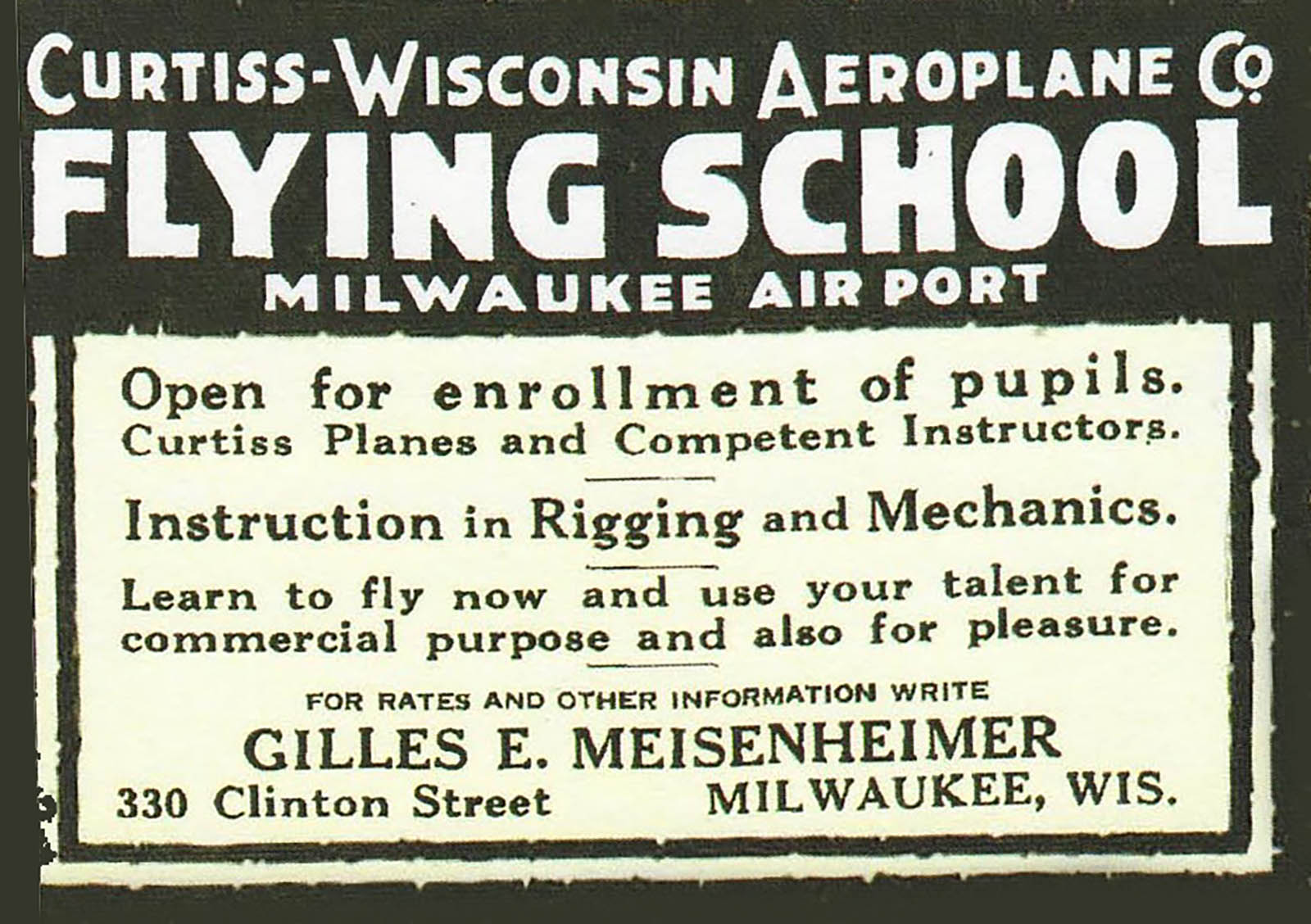 In addition to being among those running the old Blue Mound Airport, Meisenheimer was also first manager at Milwaukee Air Port, which was operated by Browne's company.
When the airport moved in 1926 to its current location in 1926, Meisenheimer joined the family printing business, where he remained for more than 20 years.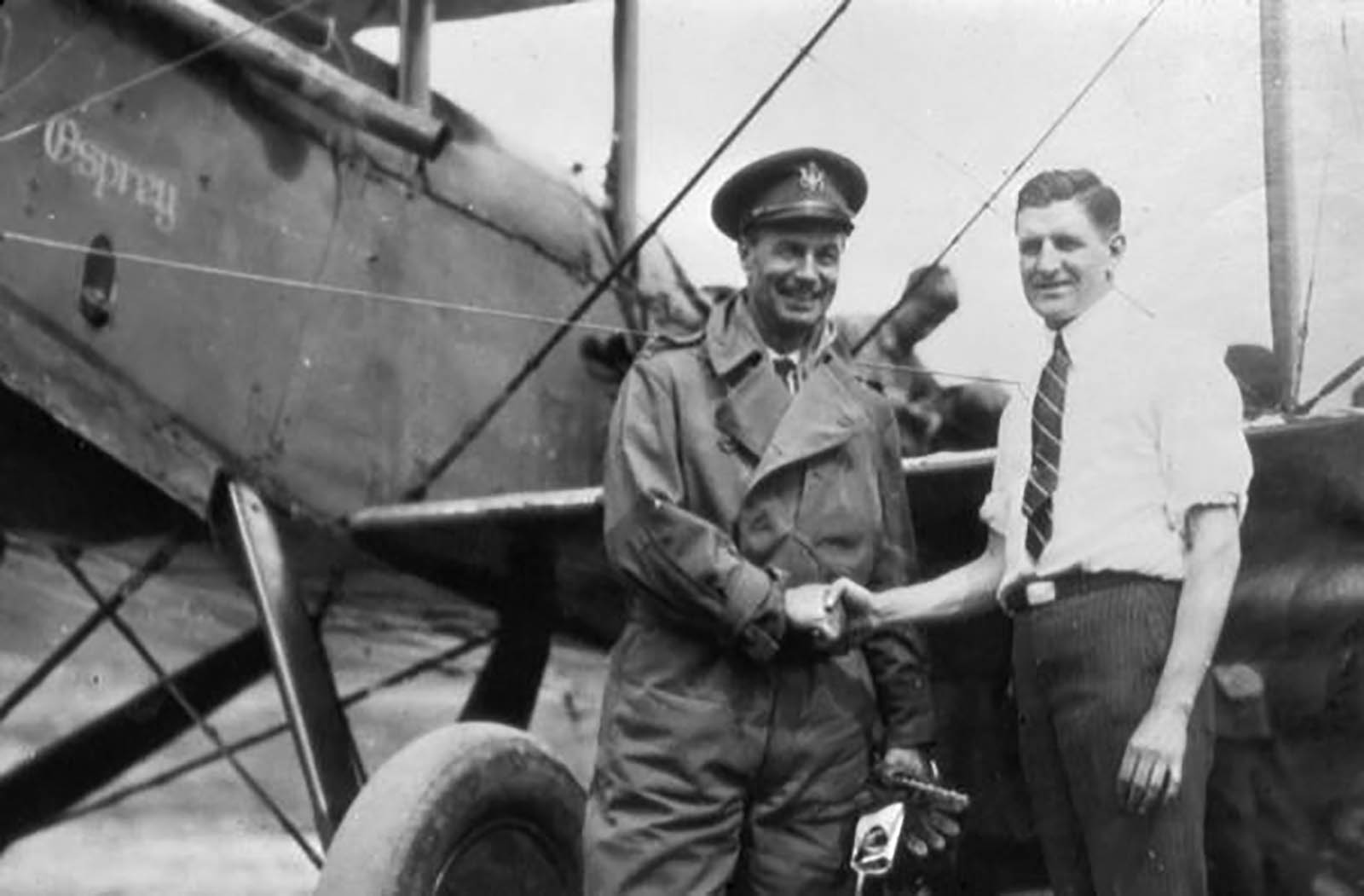 Gilles was described as a "pioneer flyer" when he died of a heart attack in 1963, and he was inducted into the Wisconsin Aviation Hall of Fame in 2009.
If you want to know more and see a ton of photos of Gilles and his planes (and on all the Meisenheimers), go here.
Select Sound's arrival
By 1974, Bob Paquette's Select Sound arrived in the building after occupying a number of locations.
a student was fixing his neighbors' radios. He reportedly made so much by the time he was in high school that he dropped out and went into business.
"It started in school when I was in fifth grade," Paquette's obituary in the Journal Sentinel quoted him as having said. "I was building little telegraph sets out of tin cans and nails and wire."
After serving in the Army Air Corps from 1946 to '48 (I wonder if he knew about Gilles), he returned home and married. He started Select Sound in 1958 and operated it out of his house on North 31st Street.
By the mid-1960s, he had a storefront at 5328 W. Vliet St.
By 1970, he'd started his own microphone collection, which was later displayed in the 1st and National building in a museum-like setting. The collection was sold to a private collector, but go into the second-floor space now and you can still see some of the shelves with small signs identifying the mics that were in that location (below).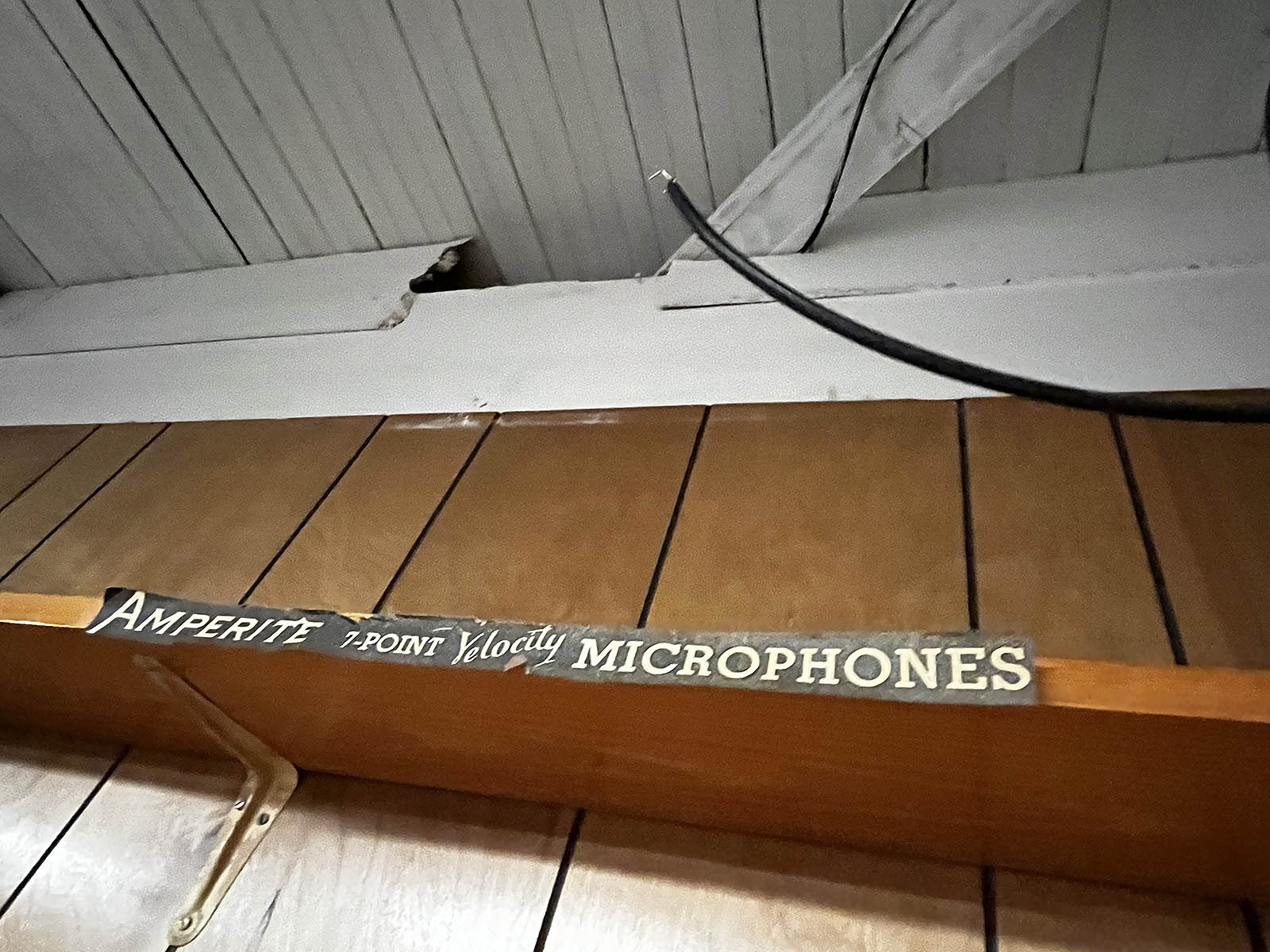 Paquette had a unique collection of microphones of all shapes and sizes, many of which were used by famous figures. One was reportedly used by Adolph Hitler. Another 14-pounder traveled to the Antarctic with Admiral Richard Byrd.
Paquette – who wrote a book called "The History and Evolution of the Mircrophone" – also lent some of his 1,500-2,000 microphones for films, according to a 2002 newspaper article mentioned in the obit.
"Considered a world-renowned expert on the device, (he lent) microphones to movie makers for films such as 'Raging Bull' and 'City Heat.' But that ended after he lent Woody Allen 18 microphones for his movie 'Zelig.' 'He never gave them back,' Paquette said."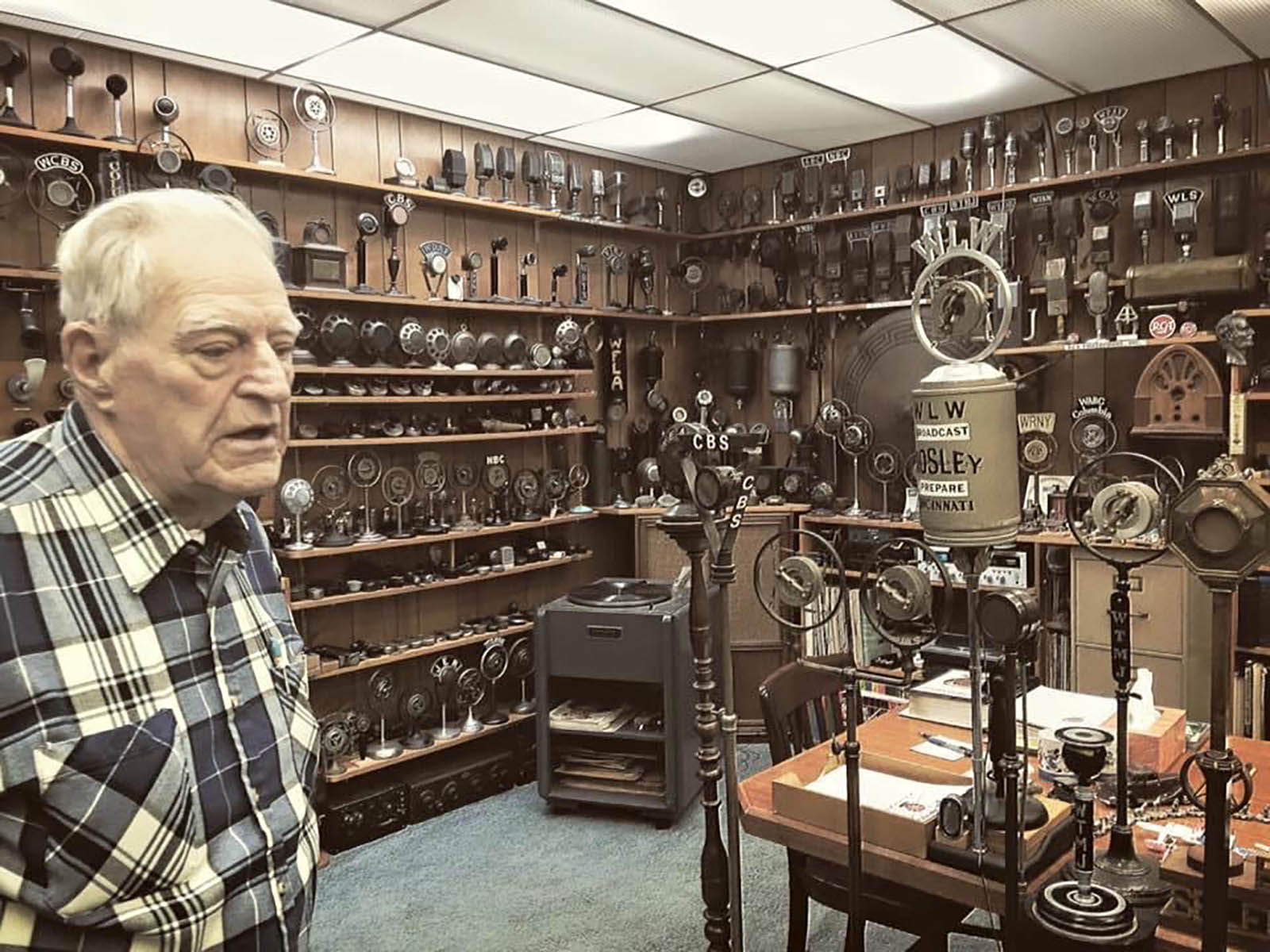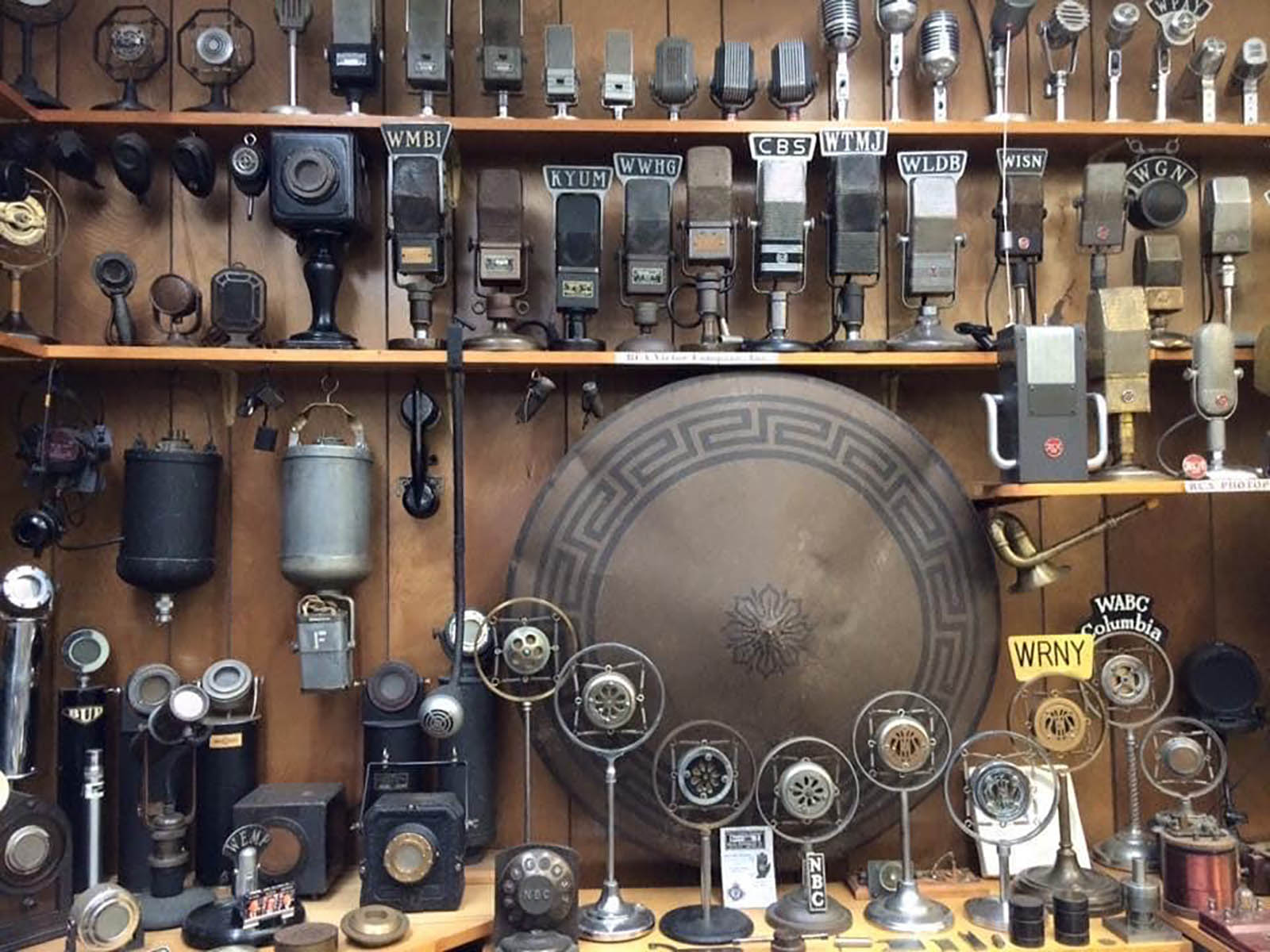 Paquette was also passionate about tumbling and gymnastics and he volunteered as a coach at his alma mater St. Rose of Lima. During his years at West Division High, he was a star prep gymnast.
Neighborhood kids would gather at the Paquette home for gymnastics and tumbling training in the yard.
In its location at 1st and National, Select Sound could diversify and spread out and that's exactly what happened, with it selling, installing and repairing telephones and intercoms, renting P.A. equipment and countless parts and more
Paquette installed a complete audio system throughout the building and Kneevers recently tested it out by playing music through it.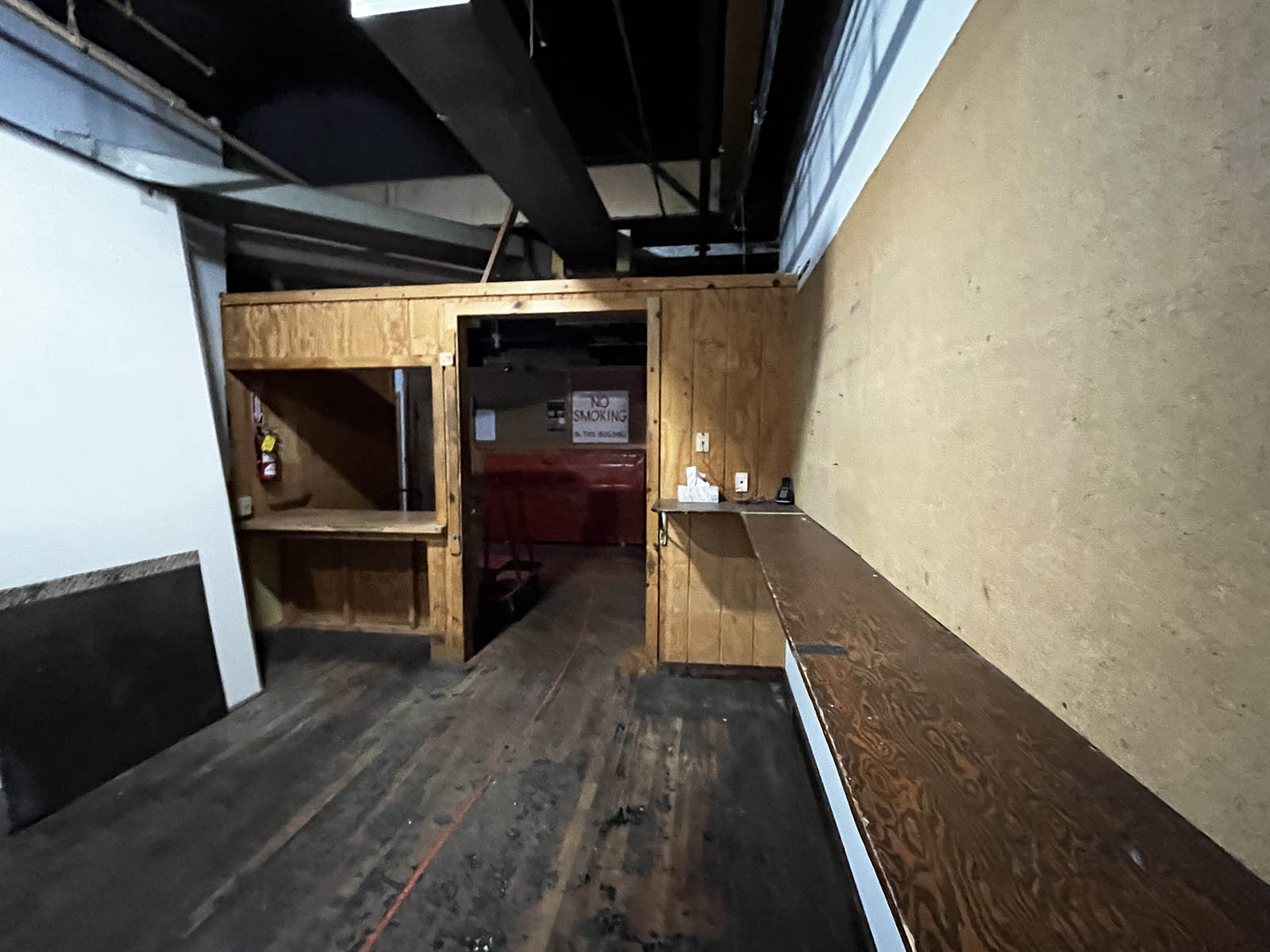 Over the years, Select hired many local musicians and sound engineers and it became something of a gathering place where musical and audio "war stories" were exchanged.
What's next
On a recent visit, Kneevers showed me around and pointed out a number of things of interest.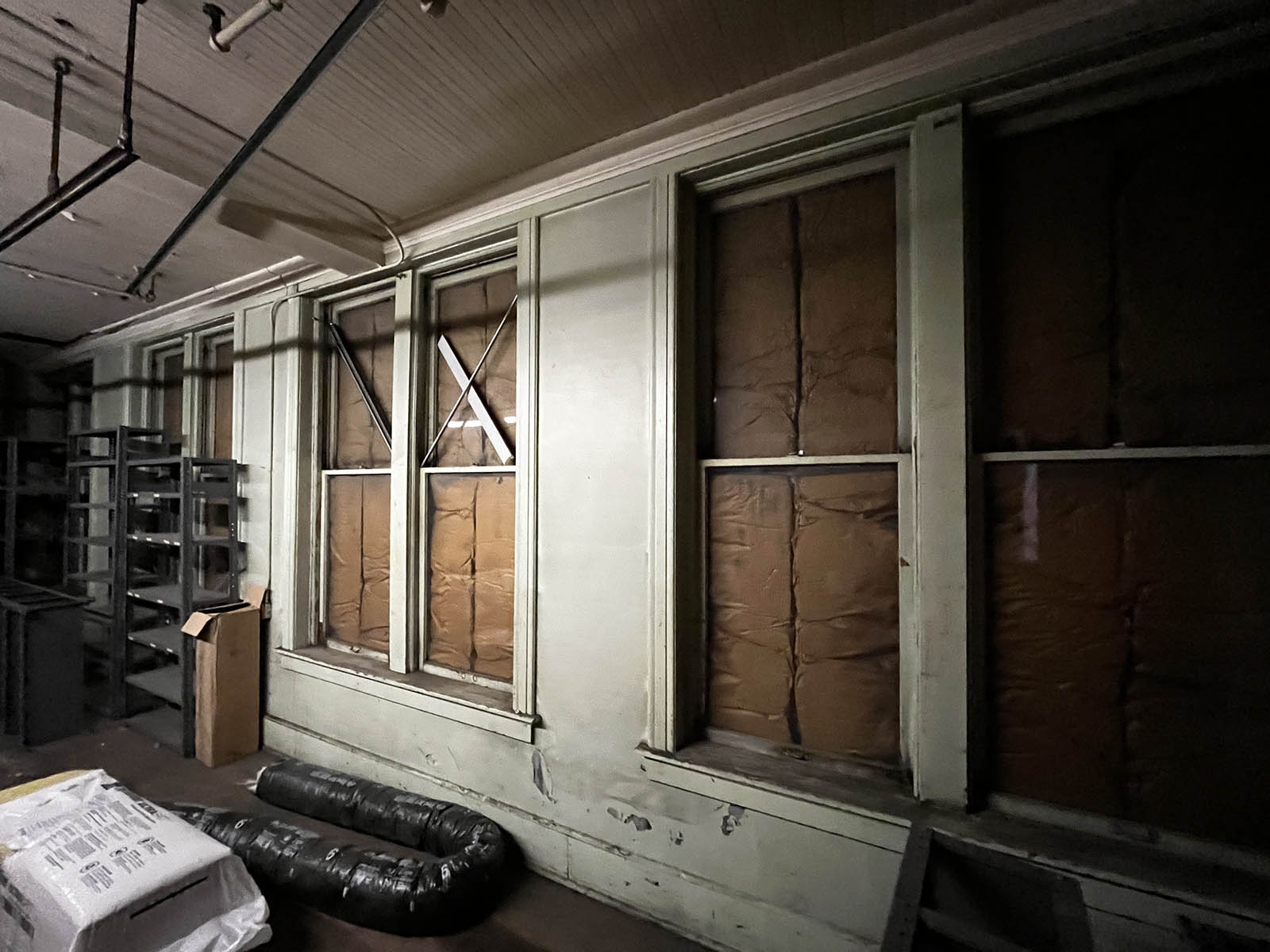 One of the best for me was seeing the windows from the inside. They've long been covered up on the outside first by boards and later by that steel cladding that I think was added in the 1990s.
On the first floor there are still shelves full of components from the Select era and up in the future studio there's a 1920s telephone magazine that it'd be nice to think was printed by Meisenheimer. Kneevers found it in a while while doing some work.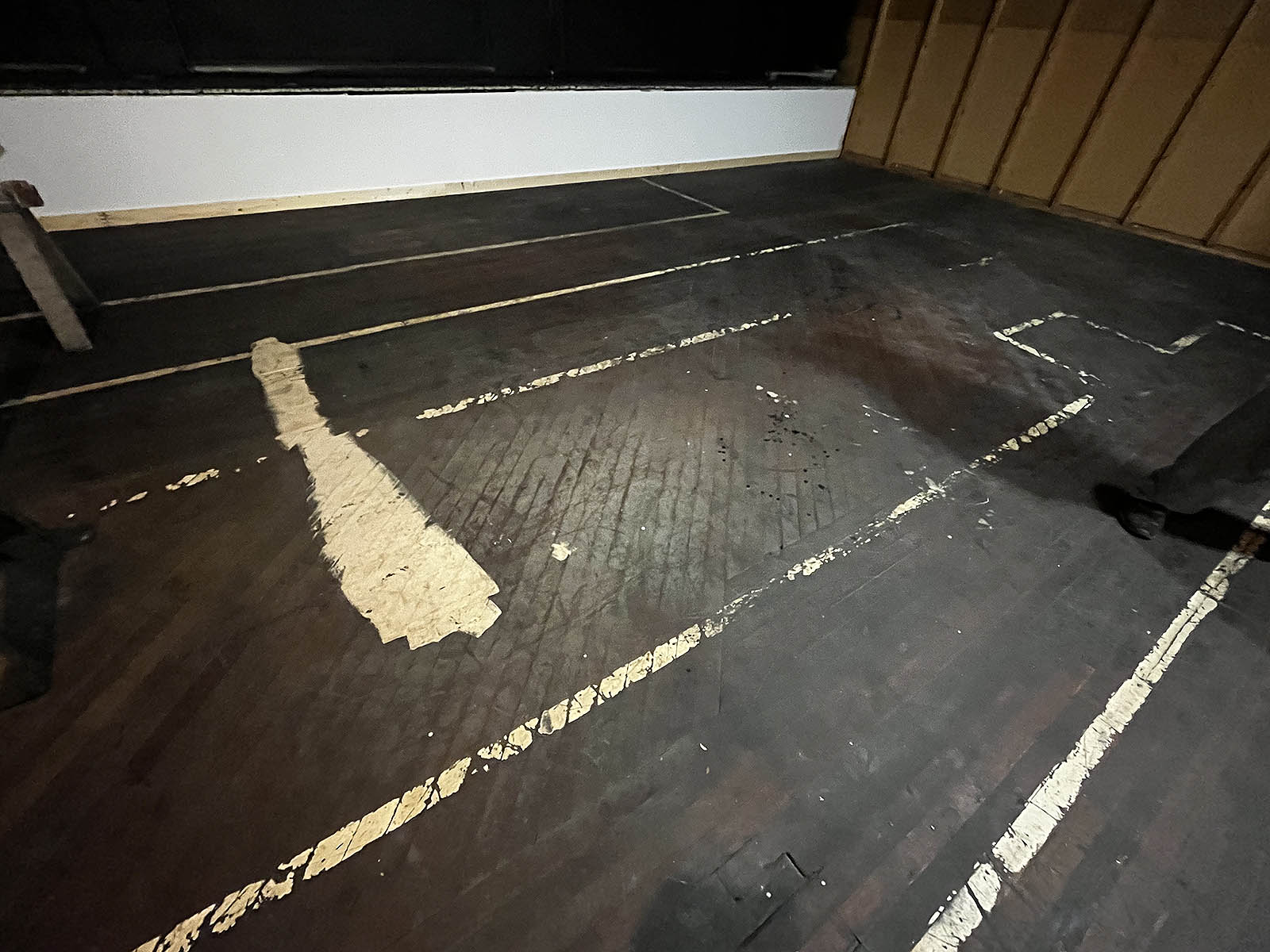 On some of the floors, you can still see lines delineating walkways, presumably between and around printing presses and other equipment.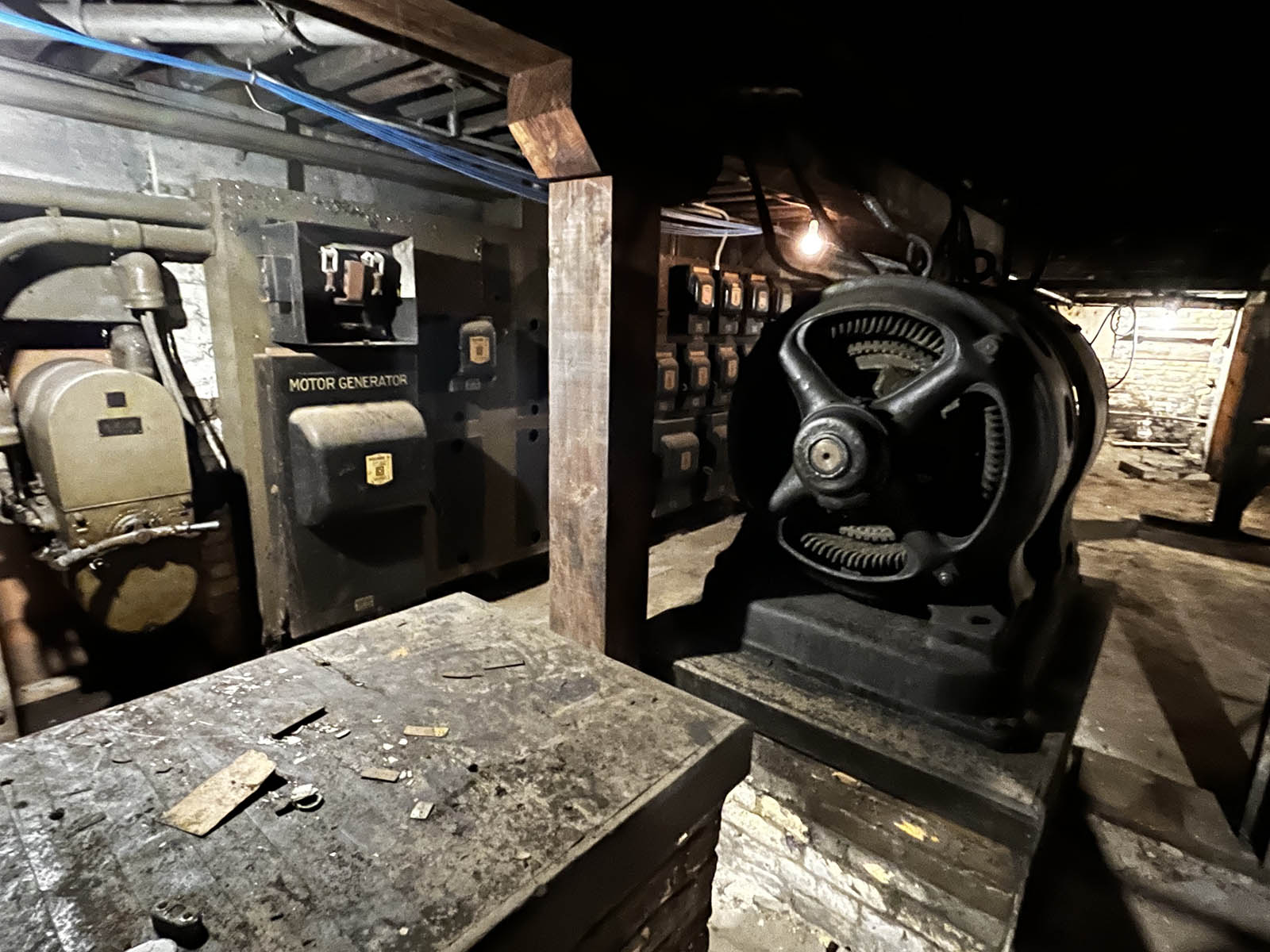 In the basement, he shows me the motor (above) that ran the printing presses and we can see electrical disconnects (below) that identify specific areas of the printing plant, like "pressroom," "bindery" and my favorite, "Italian cutter."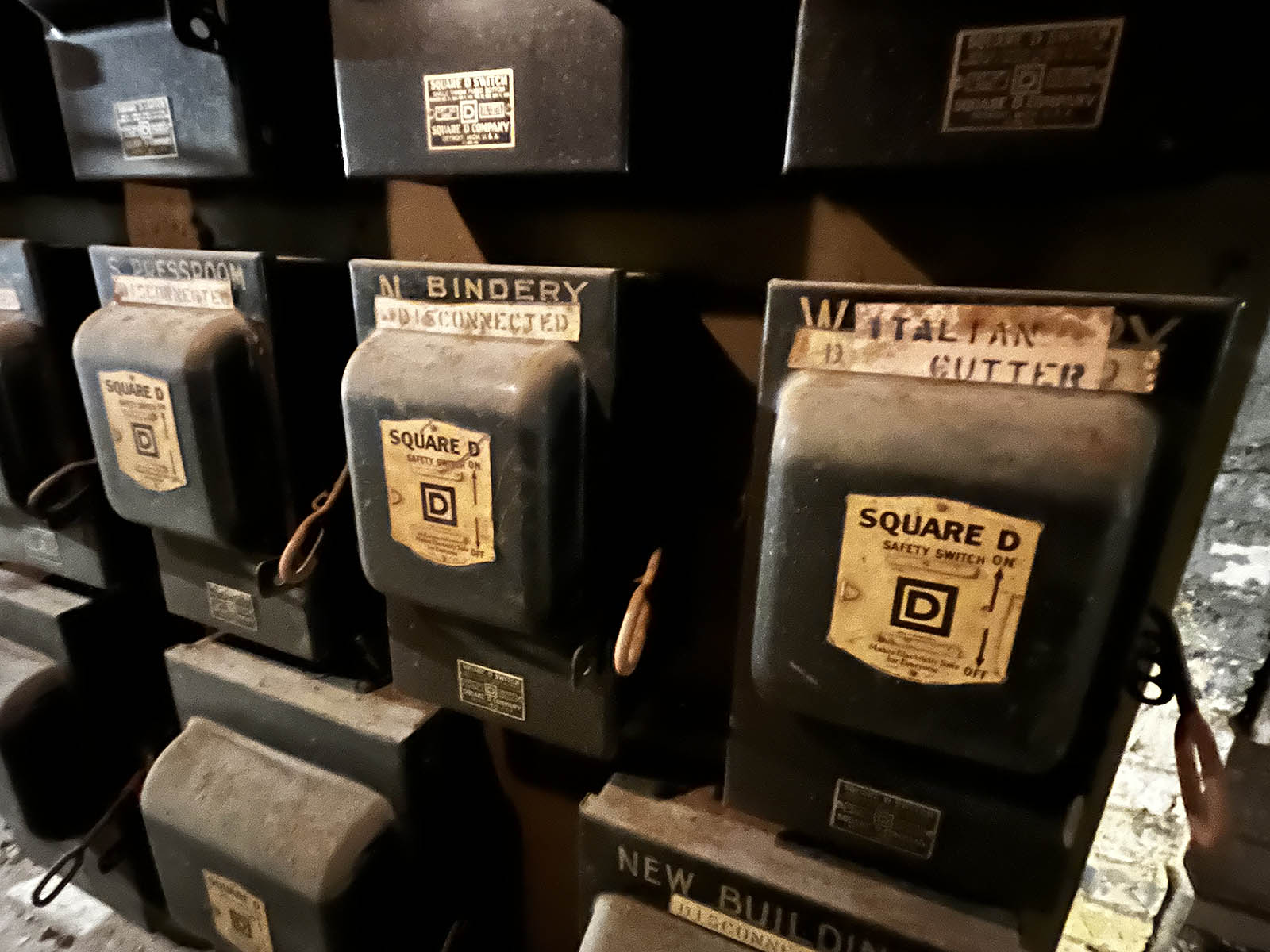 We peek into some of the artist studios and band rehearsal rooms – including one that now occupies the former microphone museum. We see the space that could become the coffee and wine bar and music venue.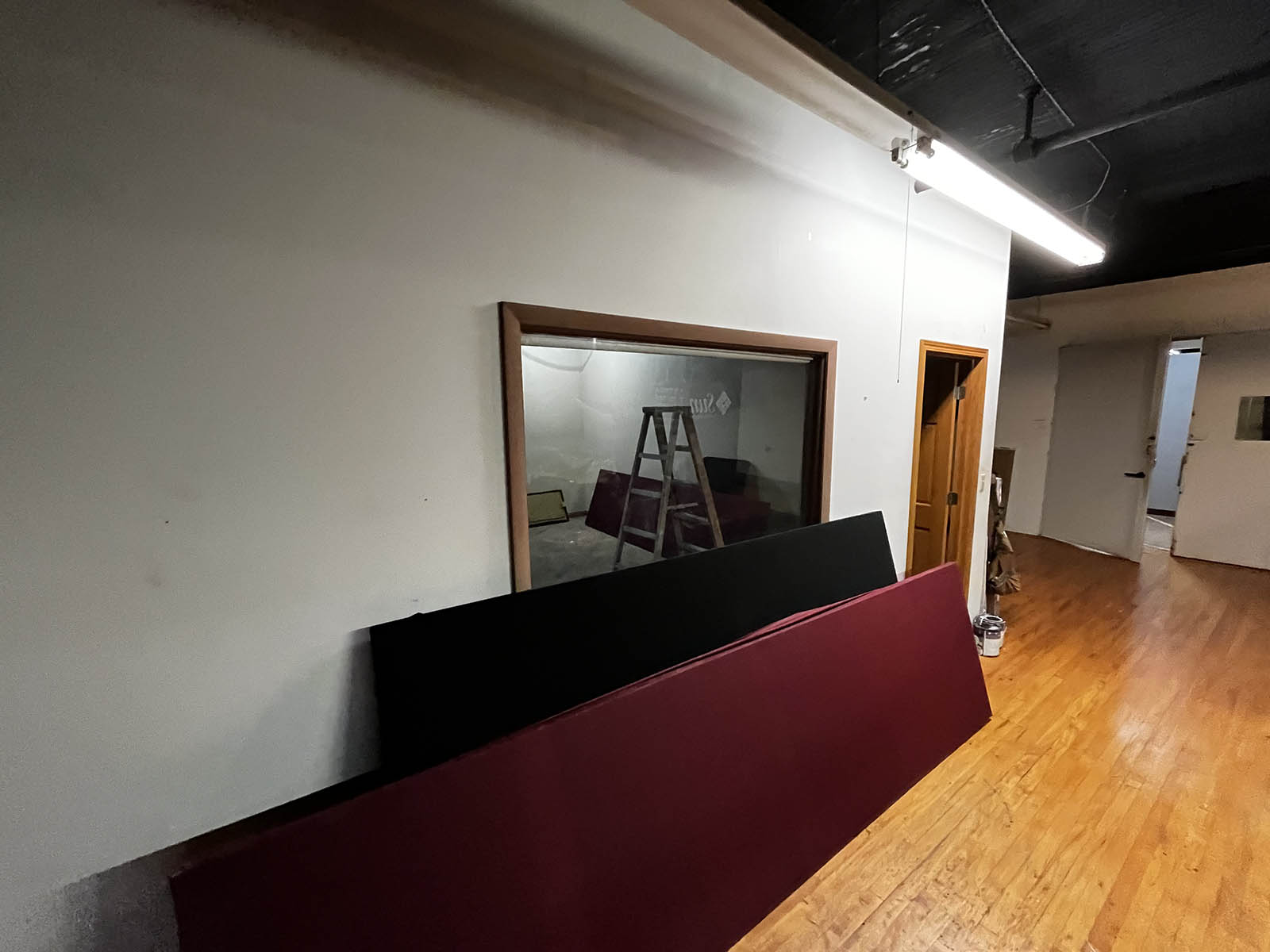 Up in the future studio space, Kneevers shows me the control room area (pictured above), the studio (below) and where he wants to build an isolation booth for the drums, as well as an adjacent area that will have mixing and overdub suites.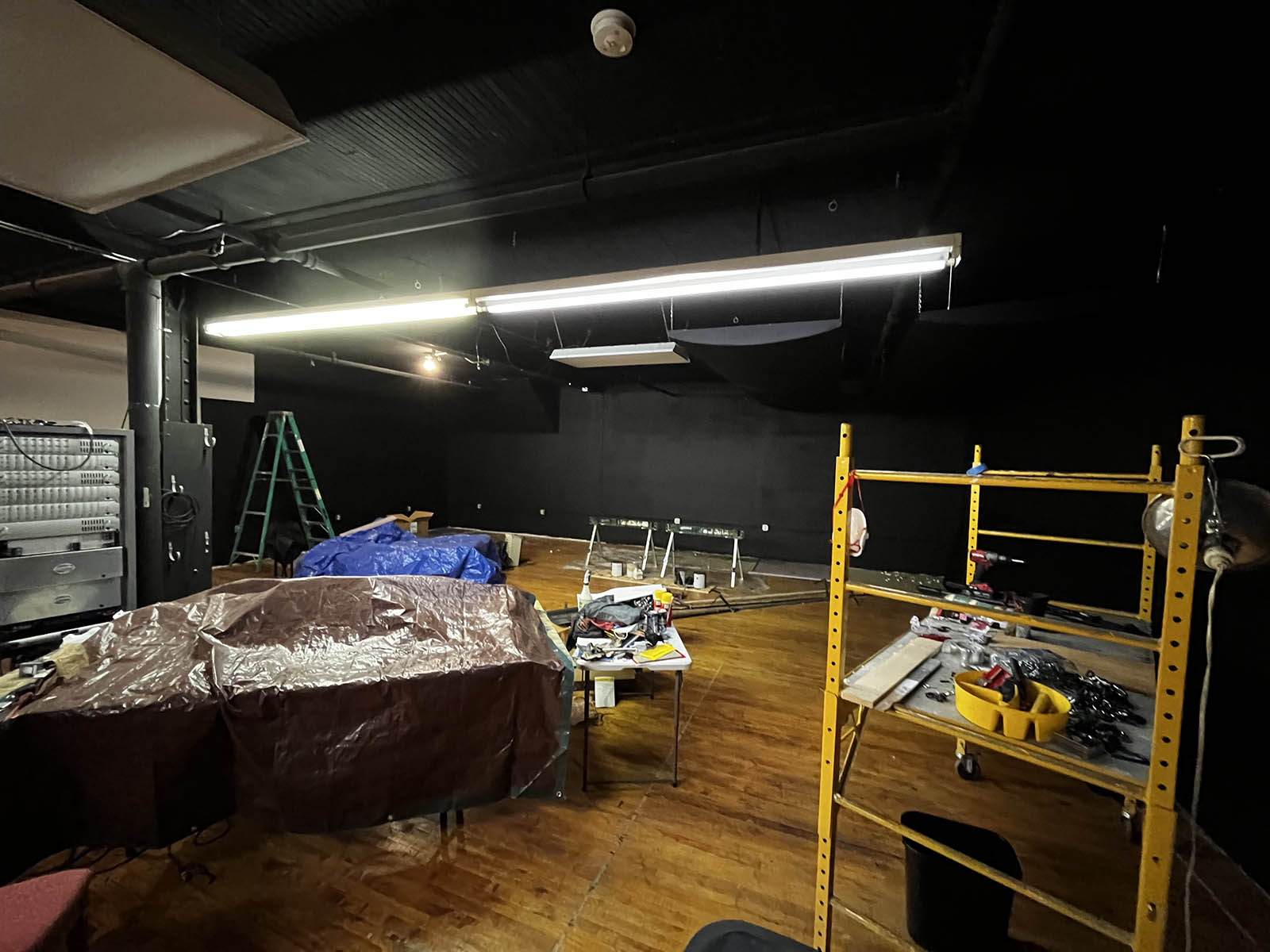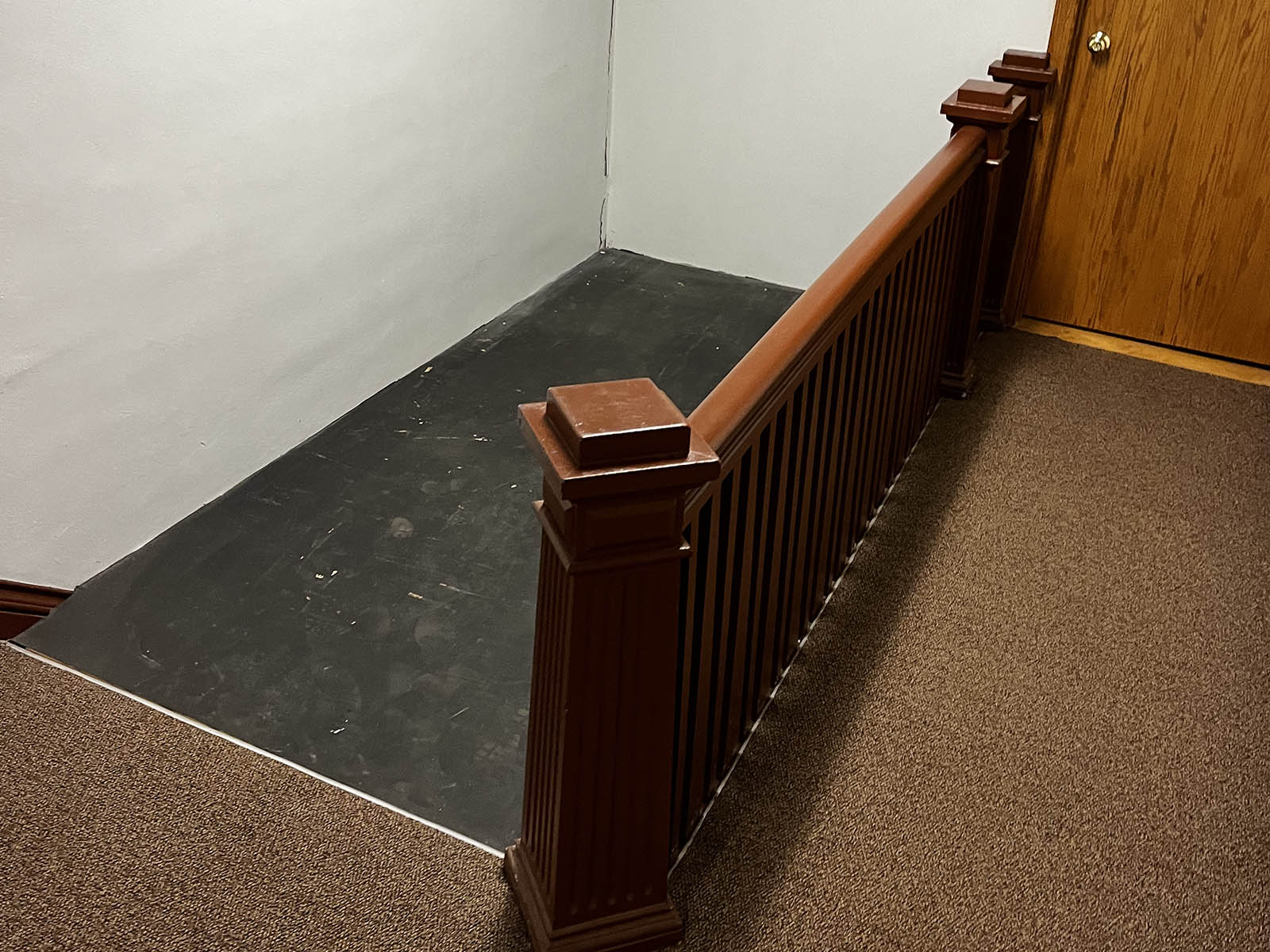 We peek out into the little courtyard, pass by some ghost staircases that have been closed up but their railings left in place.
One upstairs space, with two connected rooms, was a photography darkroom (and perhaps studio), dating from the print shop era. It is being rented to a pair of artists.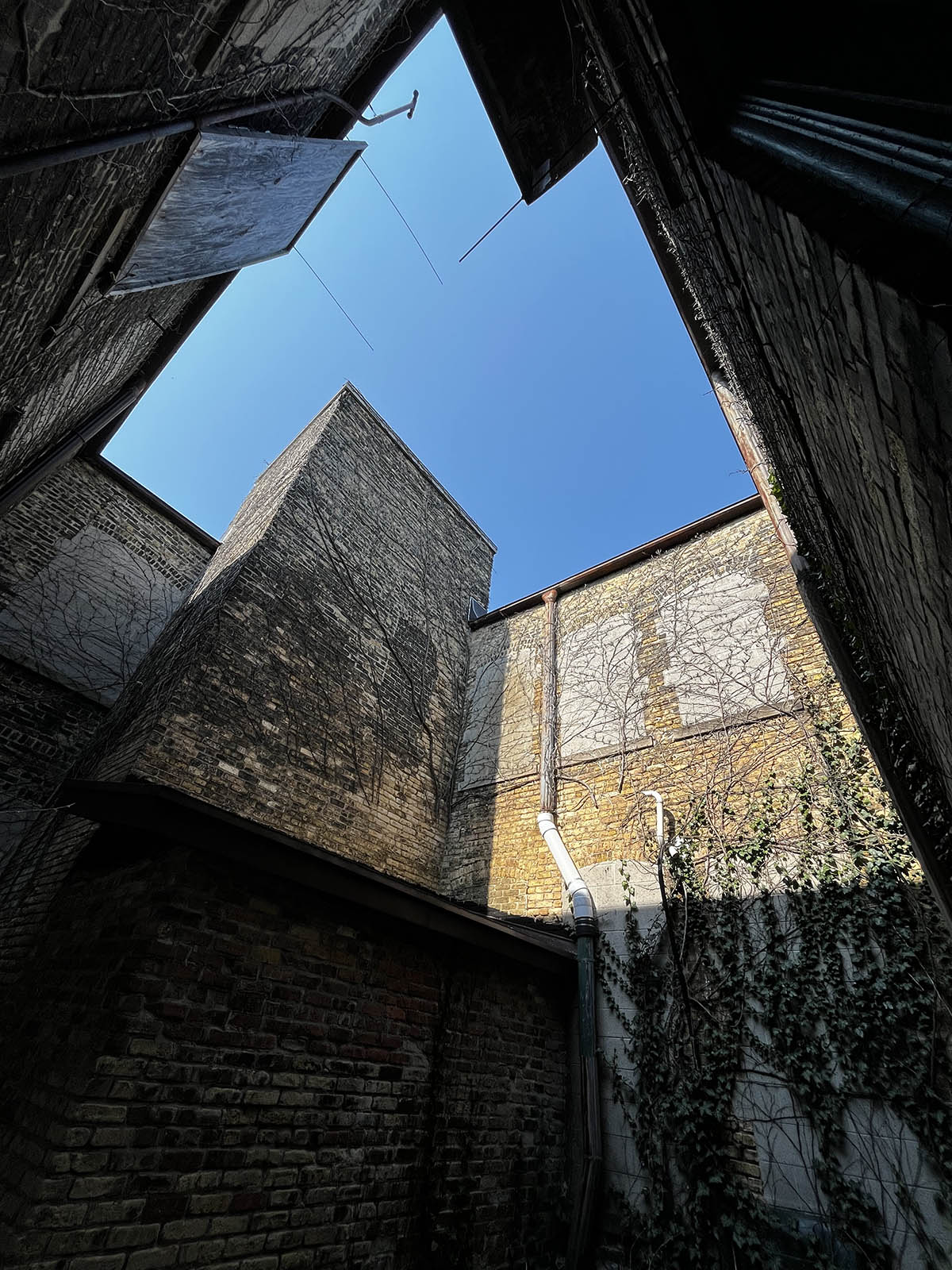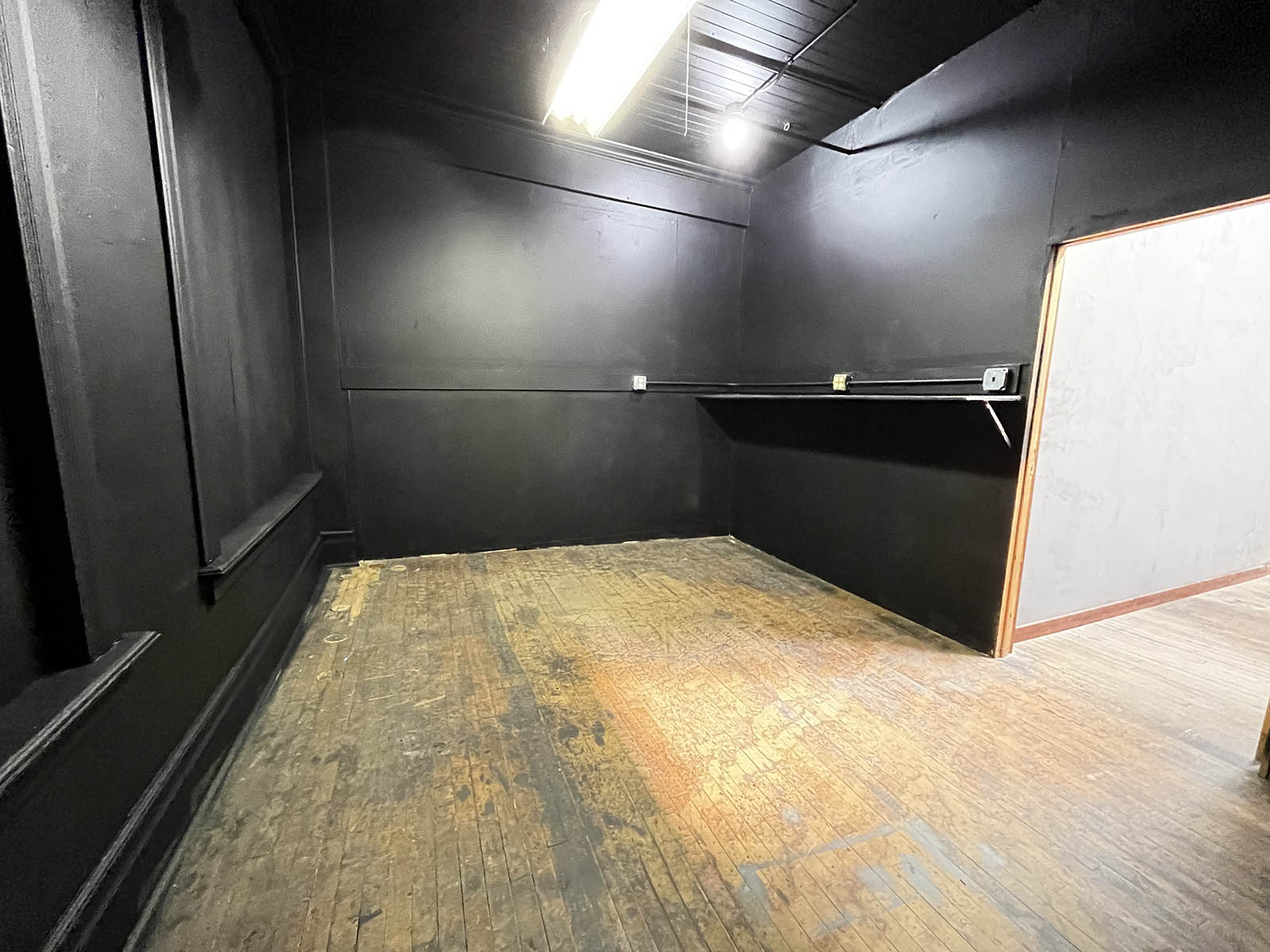 We both agree that it's pretty swanky for band rehearsal spaces and compare notes on some of the many shady rooms our respective bands had to occupy over the years.
Thanks to the sweat equity that Kneevers is pouring into the building – as well as the expensive repairs, including a new roof – that his landlord Mike Sanfelippo is kicking in, this building – loaded with some interesting Milwaukee history – looks set not only to continue its run as an important site for local musicians but also to endure on the landscape for future generations.
Now if we could only get that cladding off.
Born in Brooklyn, N.Y., where he lived until he was 17, Bobby received his BA-Mass Communications from UWM in 1989 and has lived in Walker's Point, Bay View, Enderis Park, South Milwaukee and on the East Side.
He has published three non-fiction books in Italy – including one about an event in Milwaukee history, which was published in the U.S. in autumn 2010. Four more books, all about Milwaukee, have been published by The History Press.
With his most recent band, The Yell Leaders, Bobby released four LPs and had a songs featured in episodes of TV's "Party of Five" and "Dawson's Creek," and films in Japan, South America and the U.S. The Yell Leaders were named the best unsigned band in their region by VH-1 as part of its Rock Across America 1998 Tour. Most recently, the band contributed tracks to a UK vinyl/CD tribute to the Redskins and collaborated on a track with Italian novelist Enrico Remmert.
He's produced three installments of the "OMCD" series of local music compilations for OnMilwaukee.com and in 2007 produced a CD of Italian music and poetry.
In 2005, he was awarded the City of Asti's (Italy) Journalism Prize for his work focusing on that area. He has also won awards from the Milwaukee Press Club.
He can be heard weekly on 88Nine Radio Milwaukee talking about his "Urban Spelunking" series of stories.