In 2017, when Bader Philanthropies began work to restore the 1927 commercial building at 3318-26 N. King Dr., the former bank building just across 5th Street already looked ripe for revitalization.
At the time, the building – at 3338 N. Dr. Martin Luther King Dr., in the Harambee neighborhood – housed a church, but it had been constructed in 1910 as a bank.
In 2019, Bader announced that it had purchased and would renovate the building and that two tenants were already found.
By the dawn of 2021, the project was complete.
Veteran jazz drummer and cafe owner Sam Belton opened Sam's Place, a jazz-themed cafe and restaurant – which has a performance space and a meeting room, too – in the former bank on the first floor and upstairs in the former offices, Shalem Healing, a nonprofit integrated/holistic healing clinic, and the related Refua Medicinals opened.
Now, instead of being a mostly silent structure, it is once again welcoming the public and in conjunction with the Bader headquarters across street, the intersection is reinvigorated in a big way.
In October, the place was renamed the Harpole Building, in honor of community leaders Reuben and Mildred Harpole.
A little history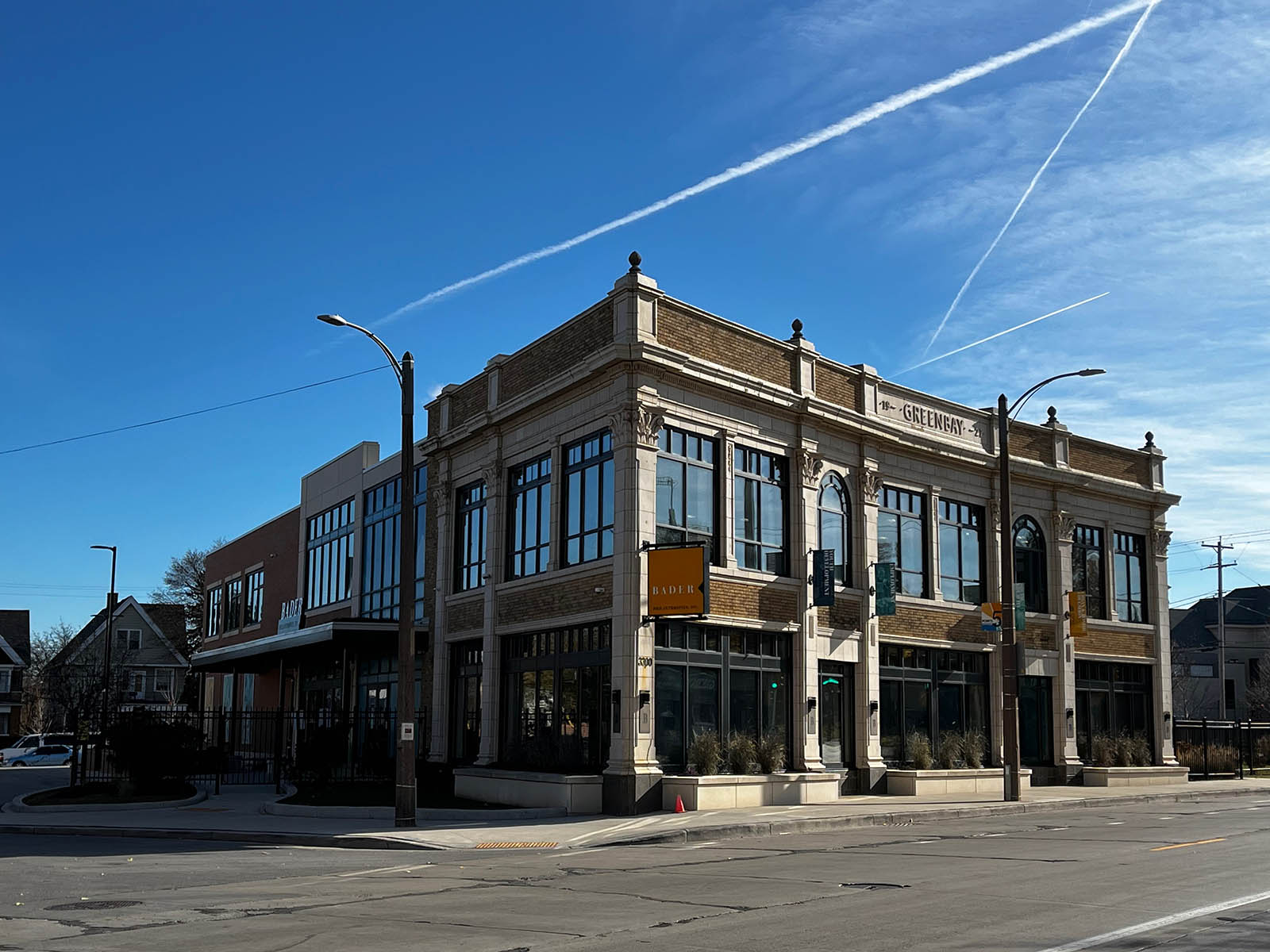 Like the Bader building across the street, which bends gently to follow a curve in the street (which was originally called Green Bay Avenue), the former bank building slips neatly into its unusual site shape, resembling an off-kilter U from above.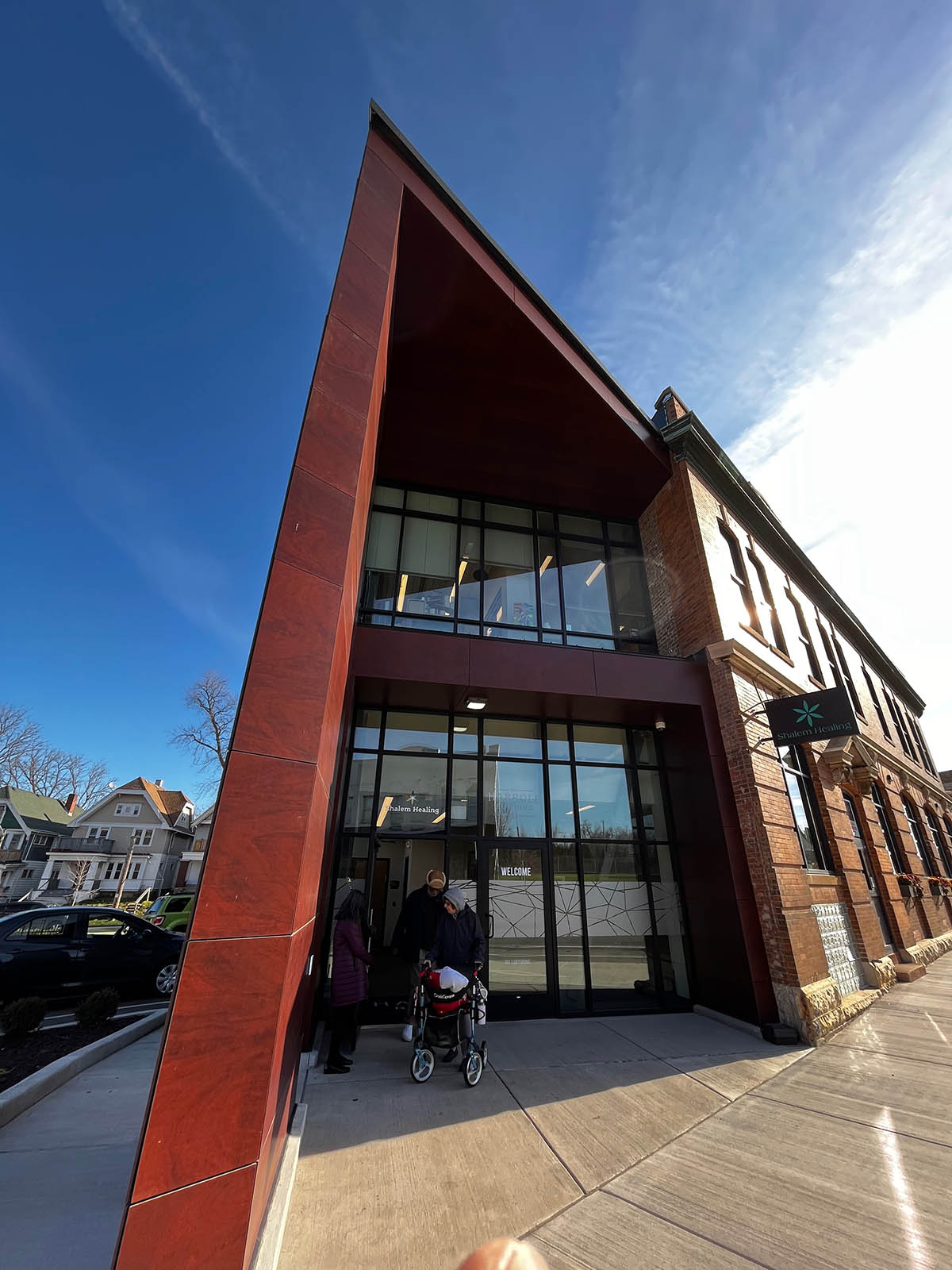 The building was put up in at least two phases, with another addition – designed by American Design, Inc. – put on last year as part of the renovations.
In late 1909, the formation of the Merchants and Farmers State Bank was announced.
"A new bank, to be known as the Merchants and Farmers State Bank of Milwaukee, has been formed by north side business men, with a capital of $60,000," the Journal reported on Dec. 18.
"It will probably be located on Green Bay Avenue near Ring Street and will be ready for business by July 1910. Among those interested are Frank Seemann, Peter F. Leuch, Frank Fischer, George Schroeder, F.W. Mueller, Charles J. Kunke and E.J. Krause."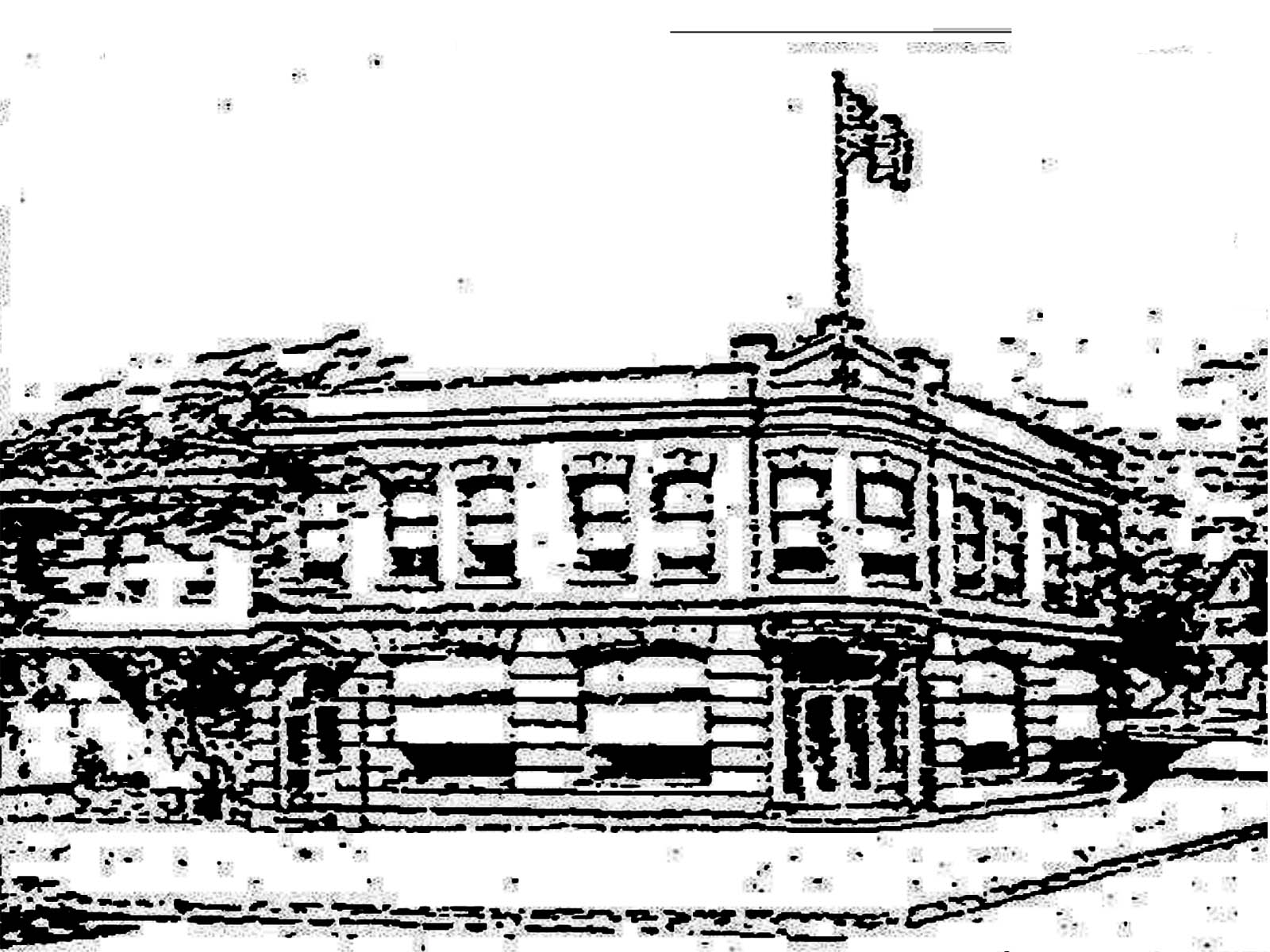 The following February, stockholders met to elect a board of directors and trustees. They also discussed plans for a building, estimated to cost about $14,000, on 5th and Green Bay Avenue, which they hoped would break ground within a month.
The ambitious plan was to be open by July 1.
By March, the building was said to cost $16,000 and the bank could already boast 116 stockholders, "a large proportion" of which were "prosperous farmers," according to the Journal.
By the first week in June, architect John Roth Jr. had been retained and he was preparing plans for the building, which, clearly, was not going to be ready in three weeks.
"The foundation will be of concrete and the two story superstructure will be of brick, with stone trimmings," the Journal reported on June 12. "The bank will occupy the first floor, with offices on the second."
Construction continued apace and by late October it was announced that the grand opening would be held in early December.
In the end, the building cost closer to $20,000 and boasted "a large safety deposit vault" – installed by Cincinnati's Victor Safe and Lock Company – and the "latest burglar alarm system" – installed by the American Bank Protection Company of Minneapolis.
"There is a commodious director's room on the ground floor," added the Journal.
There was an informal reception held in the new bank's offices on Saturday, Dec. 3 after the bank had opened that morning.
When the doors opened, several people were already standing outside waiting to get in.
The first to make a deposit was Lydia Leuch, the 12-year-old niece of bank VP Peter Leuch and by noon the institution had already taken $16,000 in deposits, with a total of about $45,000 by the end of its first day.
That evening at 7, a celebration was hosted by the Green Bay Advancement Association. Entertainment was provided by George Bach and his band.
The bank appears to have built extra office space as classified ads offered some of them for rent.
Business was good at the bank, which was on an extremely thriving strip where North 3rd Street bent into Green Bay Avenue. All the way into Downtown, the 3rd Street shopping corridor was one of the busiest in the city.
In December 1923, an expanded bank building – now with 3,000 square feet of space – opened to the public and the community was invited in during a three-day open house event to show off the addition to the north.
"The opening of its enlarged building was celebrated with a reopening day attended by almost 15,000 persons," the Journal reported. "Attractive souvenirs were presented. The enlarged bank, since rebuilding, has tripled its floor space and the number of windows for business has been increased from five to 12. The bank has resources of about $3,000,000."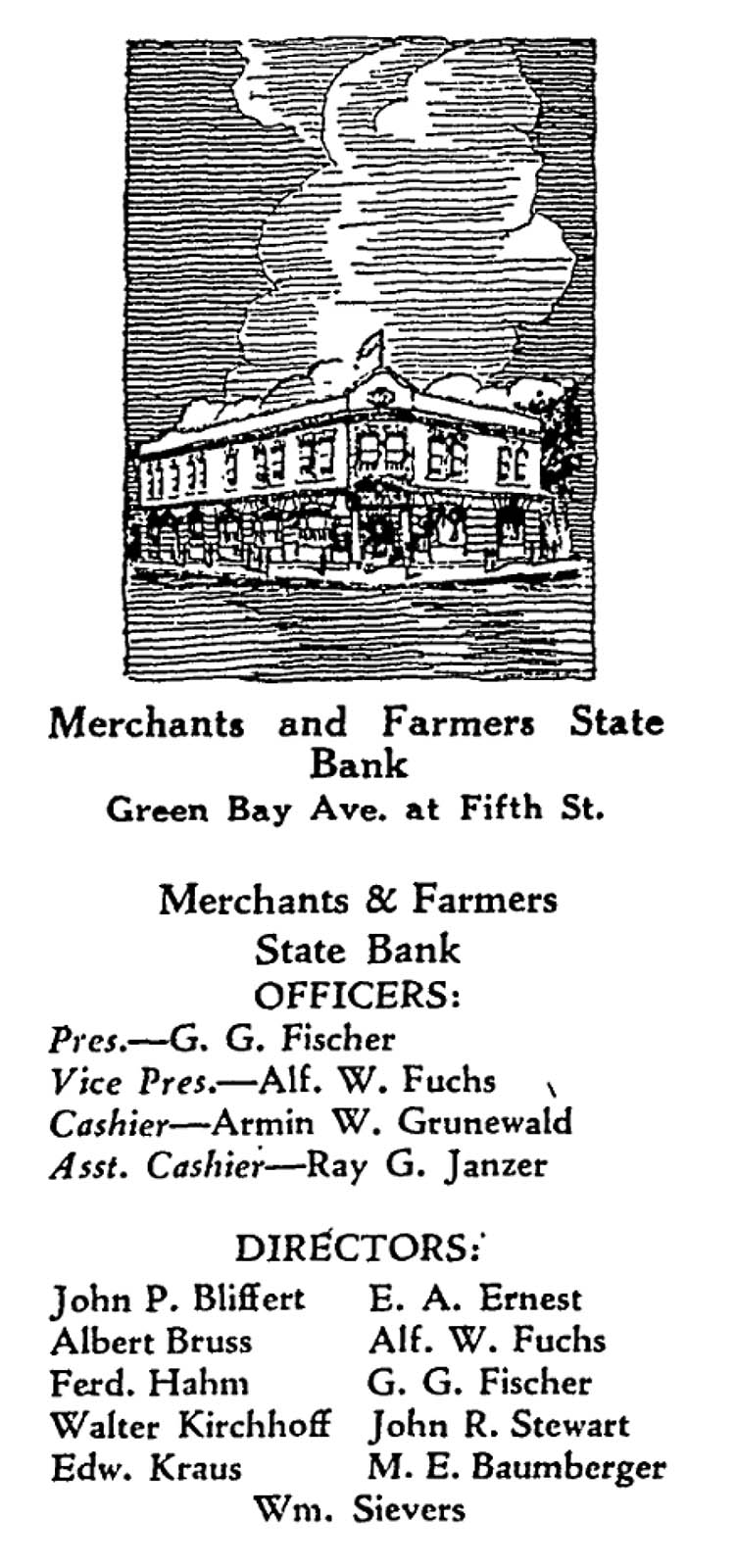 In the 1920s, the bank became affiliated with a group of local financial institutions that included Second Ward Savings Bank (now home to the Milwaukee County Historical Society), North Avenue State Bank – with locations on 35th and North and 3rd and North – Sixteenth Ward State Bank in the Tower Theater building on 27th and Wells, and Mid-City State Bank, which had branches at 60th and North and 12th and Vliet.
By 1929, it was part of the First Wisconsin group, though it maintained its own name. By 1942, it was called First Wisconsin Bank Merchants Office.
At the dawn of the 1970s the bank appears to have been swallowed whole and the Green Bay Avenue branch – "excellently constructed" – was shuttered and listed for sale.
It was purchased by the York Right Masonic Temple which stayed a few years and other than the more recent church, the building seems to have spent a fair bit of time vacant since the late 1970s.
When the Bader Philanthropies bought it, they removed the altar and the pews and a low dropped ceiling downstairs and gutted the upstairs, where many of the office walls had already been removed to create a big open area.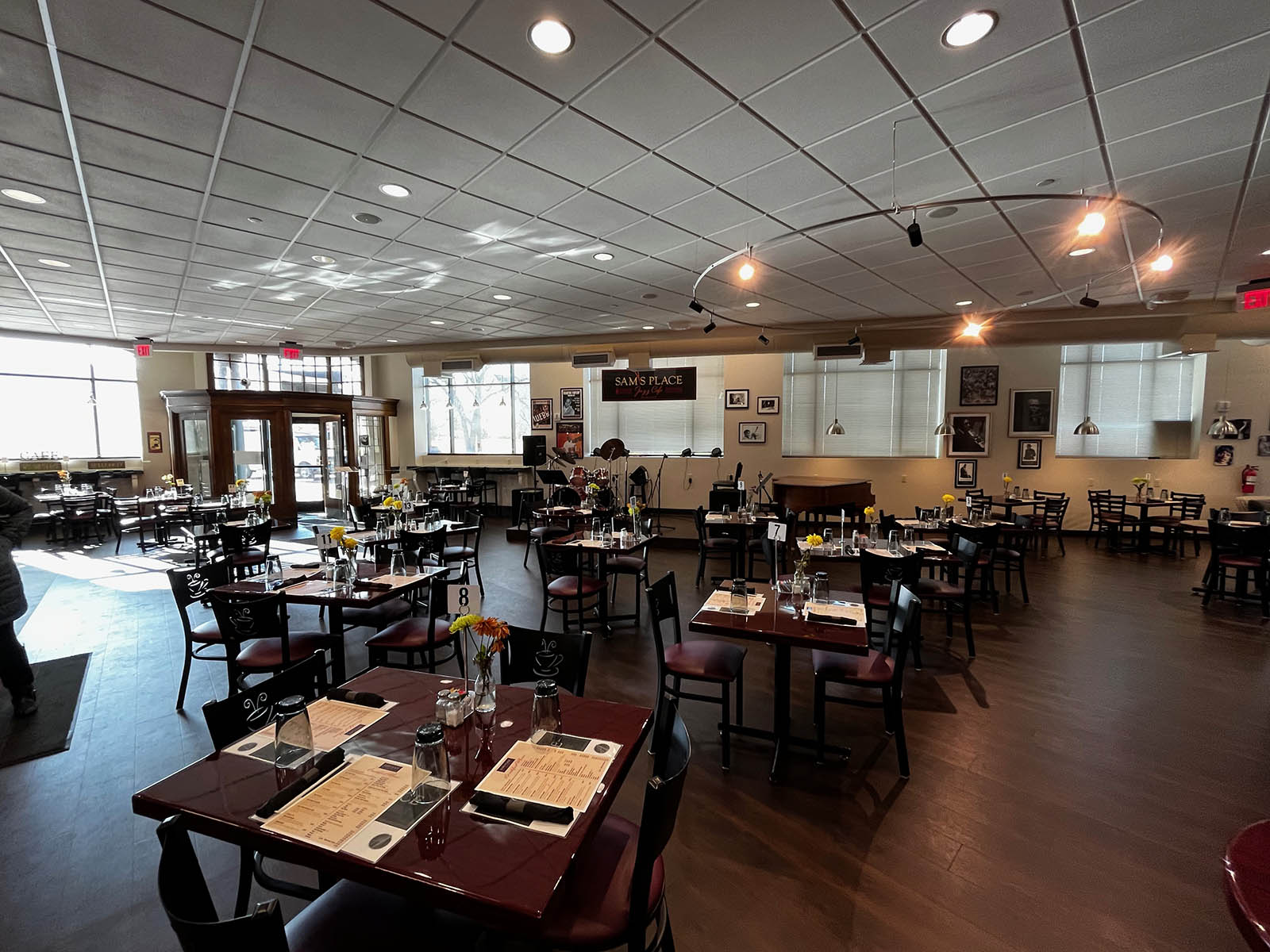 Though Bader's VP of Engagement Frank Cumberbatch says the original bank ceiling survived, he adds that it was in rough shape, and was replaced with a new dropped ceiling (which offers more headroom than the church's).
The bank vault was removed to create Belton's office and that required long hours with a blowtorch. Even cut into pieces, the vault parts were too heavy to be carried without heavy equipment. (Solid work, Victor Safe and Lock!)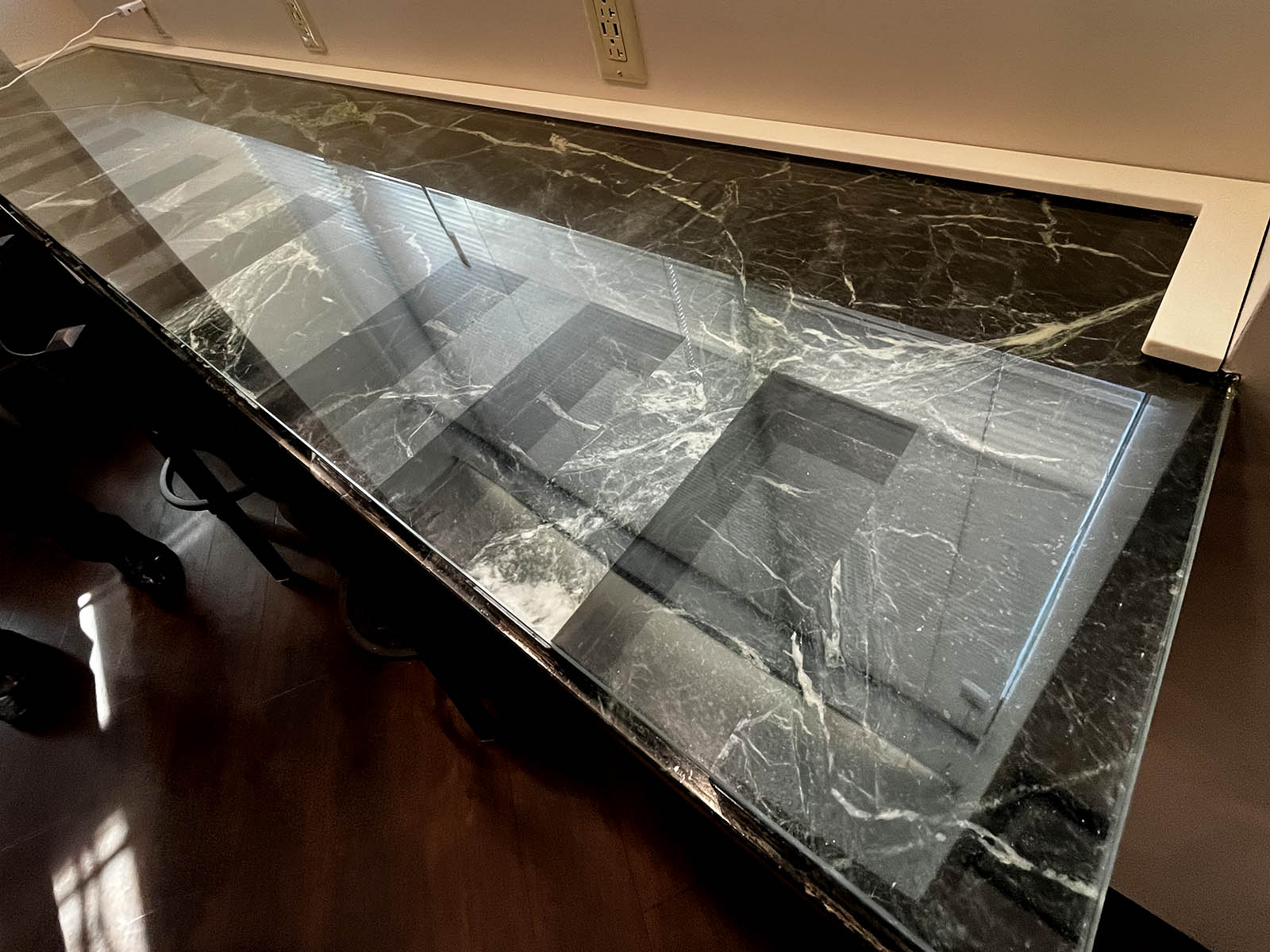 Two fixtures (one is pictured above) that once held deposit and withdrawal slips and, surely, pens attached with coiled wire have been retained and given glass tops to serve as counters for standing customers, and the most remarkable remnant of all is the entry foyer that was retained for its beauty but also its usefulness in keeping the Wisconsin winter outside where it belongs.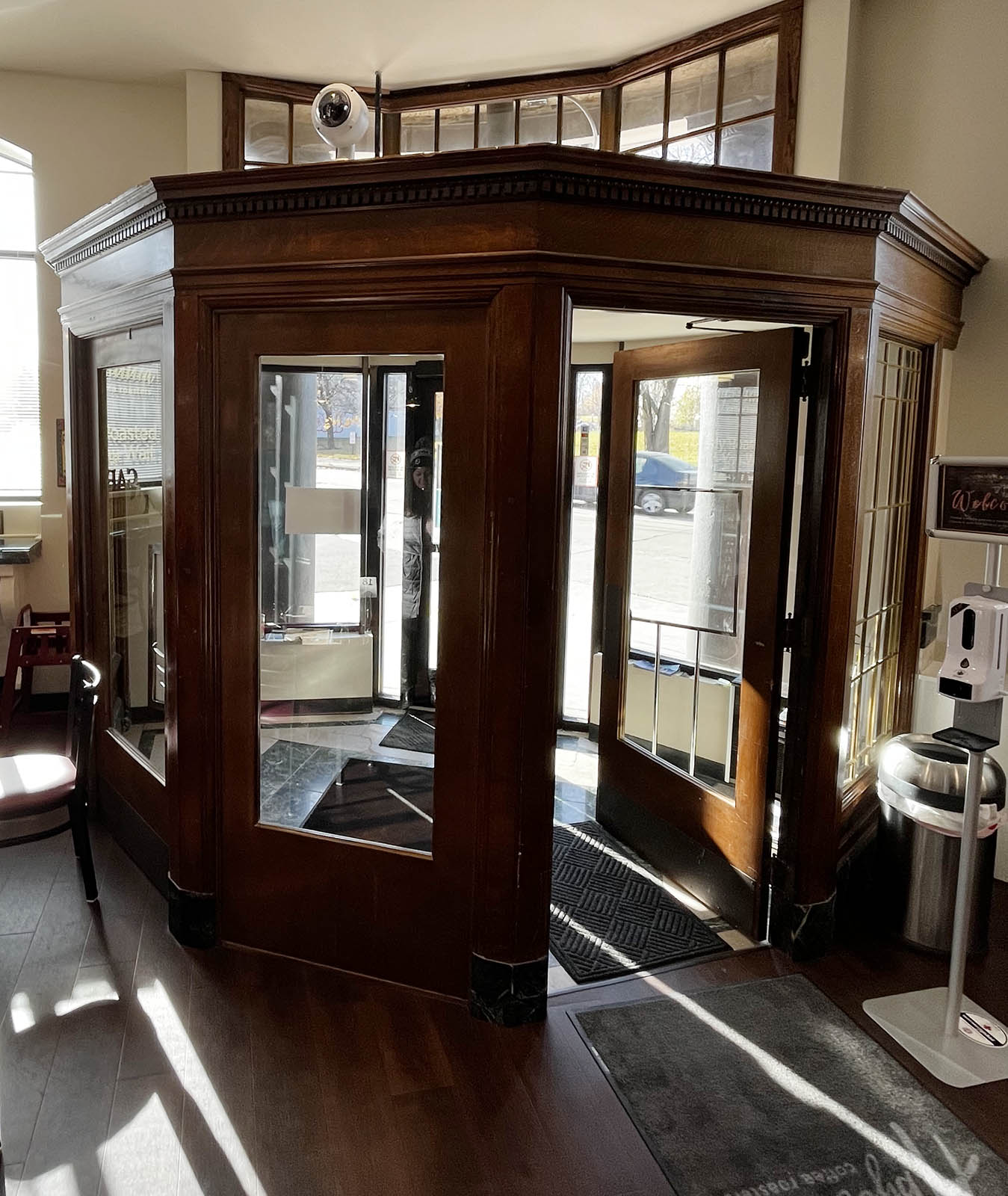 At the north entrance, in the foyer that connects to the newly constructed addition, which houses an elevator and staircase, there's another built-in that survives from the bank days. You can see it at right in the photo below.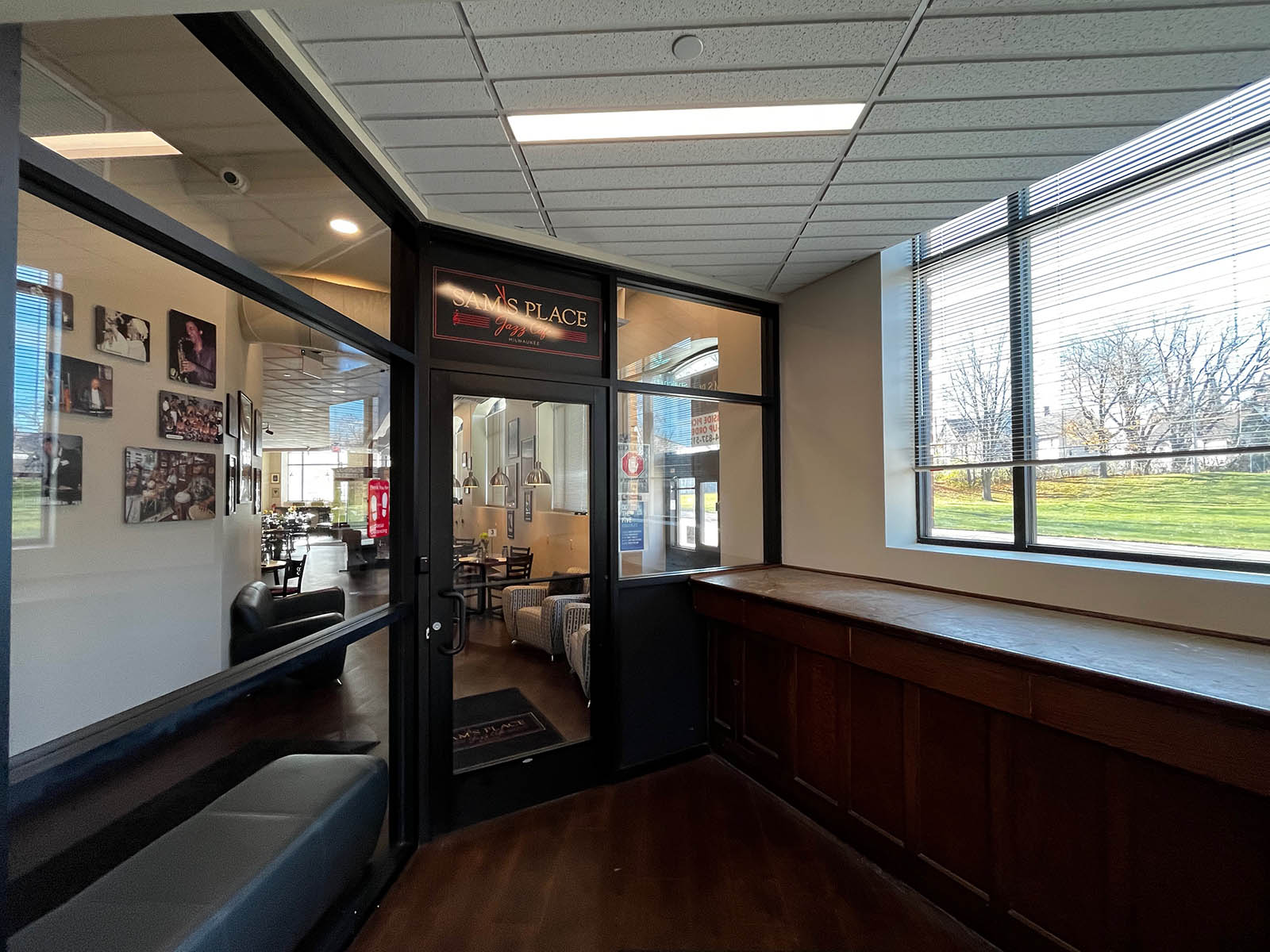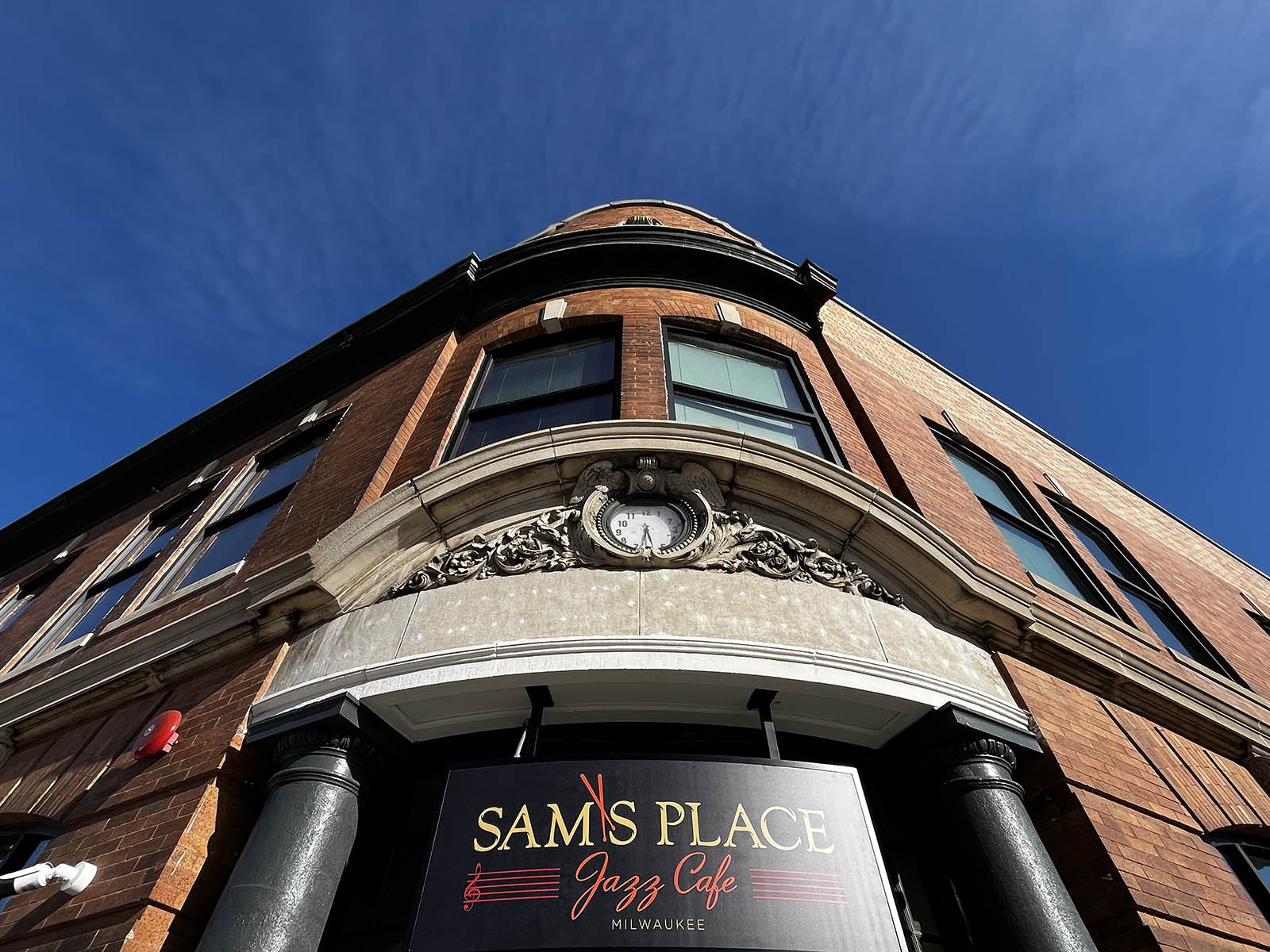 Outside over the main entrance – flanked by columns – the clock remains, and to the right of the doors you'll find the old night depository.
Sam's Place is much larger than Belton's previous City.net Cafe locations, which means he can keep his drums set up all the time and there is room for a lot more customers.
Upstairs, the clinic, which immediately pivoted to COVID testing upon opening, has been a boon to the community, which has embraced the alternative and holistic medicine approaches as well as the doctors who provide them.
Embracing the community
Cumberbatch – who is currently working hard on a plan to build an $80 million sports facility just up the street from the Harpole and Bader buildings – says that after renovating the 1927 building and bringing the foundation's headquarters into the heart of the community, it was important to let the neighbors speak.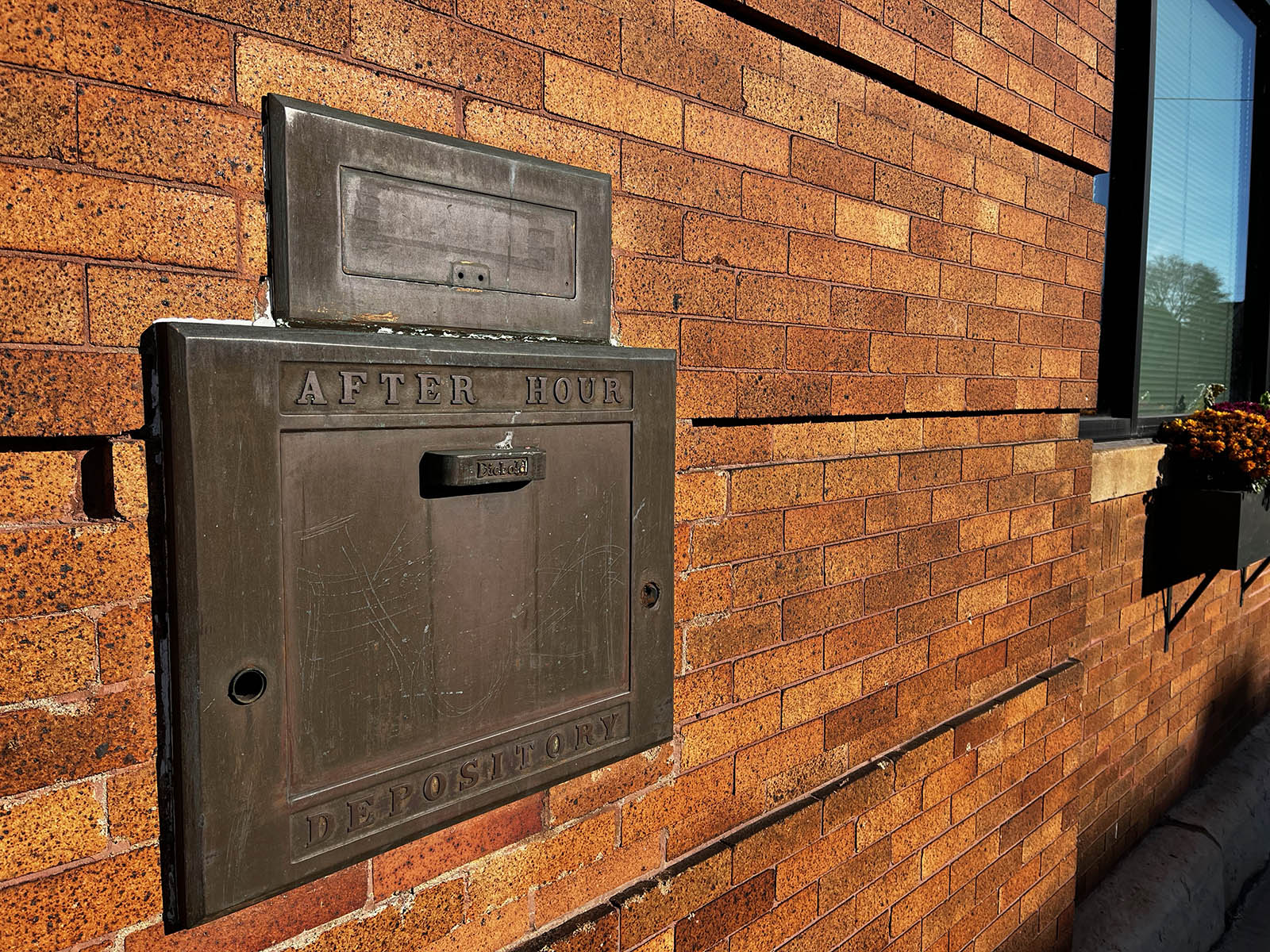 "As we got into developing this (site)," he recalls, "we were having conversations with the community at the same time. So this is under development and we were connecting with the neighbors, and trying to figure out what their needs are, how they feel about us, how they feel about their neighborhood, etc.
"And we noticed that some folks are getting interested in (the bank building). As we were talking to the neighborhood, the need for having a gathering place for themselves was beginning to have more and more in presence of mind. That's when the building got my attention; 'hey, wait a minute. That could be that gathering place'."
Cumberbatch says Bader Philanthropies acquired the building and before even doing anything to it, began using it to host community meetings and gatherings.
"We didn't do anything upgrade-wise," he says. "Pulled out the pews, the altar, all of that and then just had a big hall. And we started by holding what we call Chats with Bader.
"They would come, we provide coffee, some food, etc. and just have conversations. Out of those conversations, what started to bubble to the top, the refrain that we were hearing the most was, 'It would be nice if we can have a restaurant owned by people like us, making food that we like'. And that's when we started to think, 'We have an idea as to what it could be'."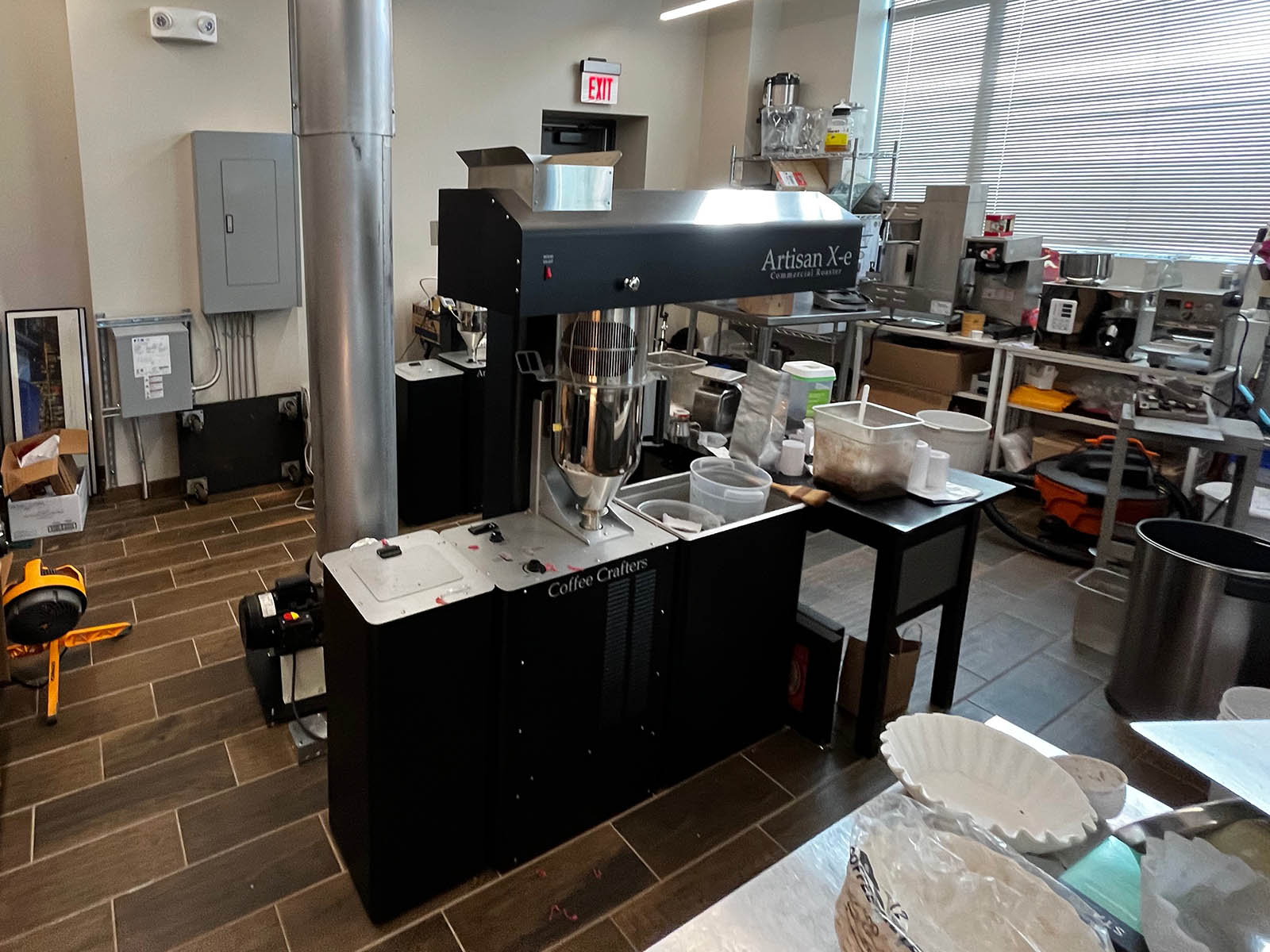 The clinic upstairs had a similar genesis.
"The second topic, which was a surprise even to me, was 'we don't like pills. We don't like the way health care is today. Couldn't there be some sort of an alternative?'
"At the same time, we have a grantee by the name of Shalem Healing and we thought wouldn't be nice if we could expand here."
Cumberbatch approached Belton and Shalem about the building and, he recalls, it wasn't a tough sell.
"It wasn't much of a challenge," he says. "I approached Sam and really talked about, 'How about you coming back to your neighborhood?' Sam grew up right around here and they knew him is a jazz musician. They knew him as owning some of the businesses he's had, the restaurants he's had Downtown, etc.
"It really didn't require convincing. To be honest with you, it just required explaining what we think we'd like to do and why. This didn't come from us. We didn't sit in these walls here and make it up. It came from the people, which is the best kind of philanthropy."
Bader Philanthropies has no plans to acquire any other buildings around its headquarters for now, says Cumberbatch.
The goal is not to become a landlord or be seen as megalithic.
"What happened (here) was organic," he says. "We want the neighbors to speak. Even the ground floor of this (Bader) building proves that out, right?/ There are no offices on the ground floor here. This is all gathering space. Come here and gather and talk. We work really hard to let people know that that's what we're about.
"We don't feel like we have to lead in everything. We think we've really established ourselves in the neighborhood as a neighbor. There's no hierarchy here. We're part of the neighborhood. We're part of the fabric of what this neighborhood is.
Born in Brooklyn, N.Y., where he lived until he was 17, Bobby received his BA-Mass Communications from UWM in 1989 and has lived in Walker's Point, Bay View, Enderis Park, South Milwaukee and on the East Side.
He has published three non-fiction books in Italy – including one about an event in Milwaukee history, which was published in the U.S. in autumn 2010. Four more books, all about Milwaukee, have been published by The History Press.
With his most recent band, The Yell Leaders, Bobby released four LPs and had a songs featured in episodes of TV's "Party of Five" and "Dawson's Creek," and films in Japan, South America and the U.S. The Yell Leaders were named the best unsigned band in their region by VH-1 as part of its Rock Across America 1998 Tour. Most recently, the band contributed tracks to a UK vinyl/CD tribute to the Redskins and collaborated on a track with Italian novelist Enrico Remmert.
He's produced three installments of the "OMCD" series of local music compilations for OnMilwaukee.com and in 2007 produced a CD of Italian music and poetry.
In 2005, he was awarded the City of Asti's (Italy) Journalism Prize for his work focusing on that area. He has also won awards from the Milwaukee Press Club.
He can be heard weekly on 88Nine Radio Milwaukee talking about his "Urban Spelunking" series of stories.