If I've learned one thing from the "Friday the 13th" horror franchise, it's to avoid camps around scary times of the year. I'll make an exception this time around, however, thanks to Deer Camp on Old World Third Street and its upcoming Spooky Camp pop-up.
Starting Oct. 1, Spooky Camp will bring "boos and booze" to Old World Third Street complete with haunted Halloween decor – from eerie Elm Street signs to creepy clowns, cryptkeepers and many other ghoulish goodies currently kept under wraps like an undead mummy, but sure to thrill, chill and turn your evening out into a fright night. The drink menu's also taken on a tantalizingly terrifying transformation with Halloween-themed drinks, including The Gravedigger, essentially a drinkable dirt cake created with vanilla vodka, crème de cacao, Oreos and ice cream, all topped with whipped cream, more crushed Oreos and some creepy crawlers.
Holiday pop-ups are far from stranger things for the folks behind Deer Camp. Last year, Campsite 131, Deer Camp's sister bar in the Third Ward, hosted a similar seasonal pop-up called Santa Camp for the holiday season. However, with the ongoing pandemic, the pop-up experience shifted from Campsite 131 to Deer Camp since the Old World Third Street space is larger and therefore able to fit more guests while safely still maintaining spacing and social distancing.
Deer Camp, which made its debut on Old World Third Street right before the pandemic on Feb. 28, made the announcement of Spooky Camp on its Facebook and Instagram pages, complete with a few sneak peaks at the pop-up's plans found in the stories.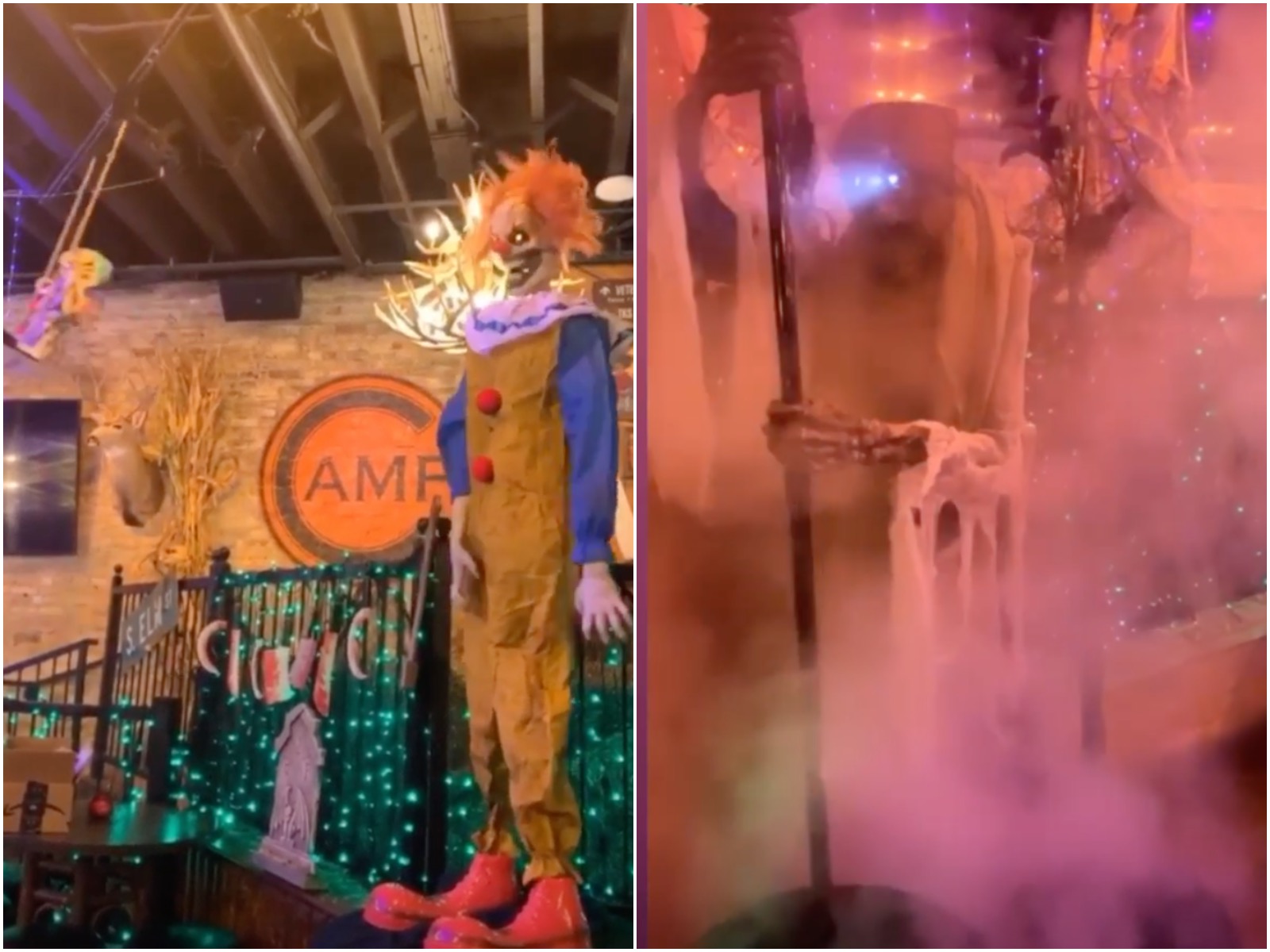 Spooky Camp will be open Thursdays through Sundays throughout the month of October, with the spookiness starting at 4 p.m. on Thursdays, 3 p.m. on Fridays, noon on Saturdays and noon until 10 p.m. on Sundays.
Stay tuned to OnMilwaukee for more details on Deer Camp's new pop-up – which, upon further review, should have definitely been called "Fear Camp." And for more fun and safe Halloween ideas this unusual season, click here.
As much as it is a gigantic cliché to say that one has always had a passion for film, Matt Mueller has always had a passion for film. Whether it was bringing in the latest movie reviews for his first grade show-and-tell or writing film reviews for the St. Norbert College Times as a high school student, Matt is way too obsessed with movies for his own good.
When he's not writing about the latest blockbuster or talking much too glowingly about "Piranha 3D," Matt can probably be found watching literally any sport (minus cricket) or working at - get this - a local movie theater. Or watching a movie. Yeah, he's probably watching a movie.