Slurp up these festival stories packed with vitamins, minerals and everything you need to spike your summer fun. The Summer Festivals Guide is brought to you by Punch Bowl Social. Come on in – it's time we all win at adulting.
The Big Gig may be over, but the memories of the sights and sounds we heard and saw on its many stages – whether lavish and elaborate or modest yet mesmerizing – will live on for much longer. Here's a look back at all of the shows we saw at Summerfest this year – and will echo in our ears all the way until next year's fest.
(PHOTO: Ty Helbach)
"You knew the weather would turn. It did. You knew the Miller Lite would be cold. It was. And you knew the pop-country music of Thomas Rhett would make for a fitting first glance in the newly polished and revamped (but not totally done until 2020) American Family Insurance Amp at Summerfest. And, it was. Wow."
Other Day 1 highlights
(PHOTO: Summerfest)
"While the names and the songs mostly changed, the experience was still the same: all-around excellent, a filling and satisfying day of music, with each band finding new ways to play in the same genre sandbox."
Other Day 2 highlights
(PHOTO: Dan Garcia)
"Mother nature must be an Aldean fan, because although the threat of rain and thunderstorms loomed over the Summerfest grounds on Friday evening, the rain stayed home and the show went on as planned. As the hits kept pouring in, the rain did not, and fans were more than grateful."
Other Day 3 highlights
"Going into the show, I wondered if Saturday night was the best spot to book the melancholy Bon Iver, but by the end of the concert that was a rumbling, shattering explosion of sound and emotion – similar to a grand finale in a fireworks show – there was no doubt it was worthy of a Saturday night slot at Summerfest."
(PHOTO: Dan Garcia)
"Zac Brown Band is easily my most seen band, and judging by the sing-alongs in Sunday night's crowd, I'm not alone. Over the past decade, they've built a loyal Milwaukee following by visiting the city just about every year. With a deep catalogue of hits and adventurous covers, these road warriors keep an element of surprise present at every show – and last night's headlining gig at the Amp was no exception."
Other Day 5 highlights
(PHOTO: Dan Garcia)
"'I've got more songs. I've got more memories. I've got more things to tell you,' Lionel Richie shared with Tuesday night's Summerfest crowd. It'd been 19 years since Richie's last show in Milwaukee, but the city is still full of superfans locked into the memories from his decades of hits."
Other Day 6 highlights
(PHOTO: Matt Mueller)
"As she told the crowd multiple times during the 'It's My Party Tour' stop, Wednesday night marked the music mogul's birthday. Well, OK, her birthday isn't actually until July 24, but when you're as famous as J. Lo, you get the entire month to celebrate. And boy did she, as Lopez brought out giant pink and purple drapes, a shimmering diamond of a chandelier, dozens upon dozens of peacocking dancers and tuba players, a gargantuan white fluffy dress, a pile of pearly balloons, her own fireworks and a circular hammock seemingly plastered with Swarovski crystals. And that was all just for the first song of the evening."
Other Day 7 highlights
Day 8
(PHOTO: Ty Helbach)
There was no headliner unfortunately for the Fourth of July, but there were still plenty of fireworks in the sky – and on the grounds stages.
Other Day 8 highlights
(PHOTO: Rob Loud)
"There was a double-whammy alternative rock extravaganza atop the Summerfest bill Friday night as The Killers headlined the American Family Insurance Amphitheater and Death Cab For Cutie opened. You should've been there."
Other Day 9 highlights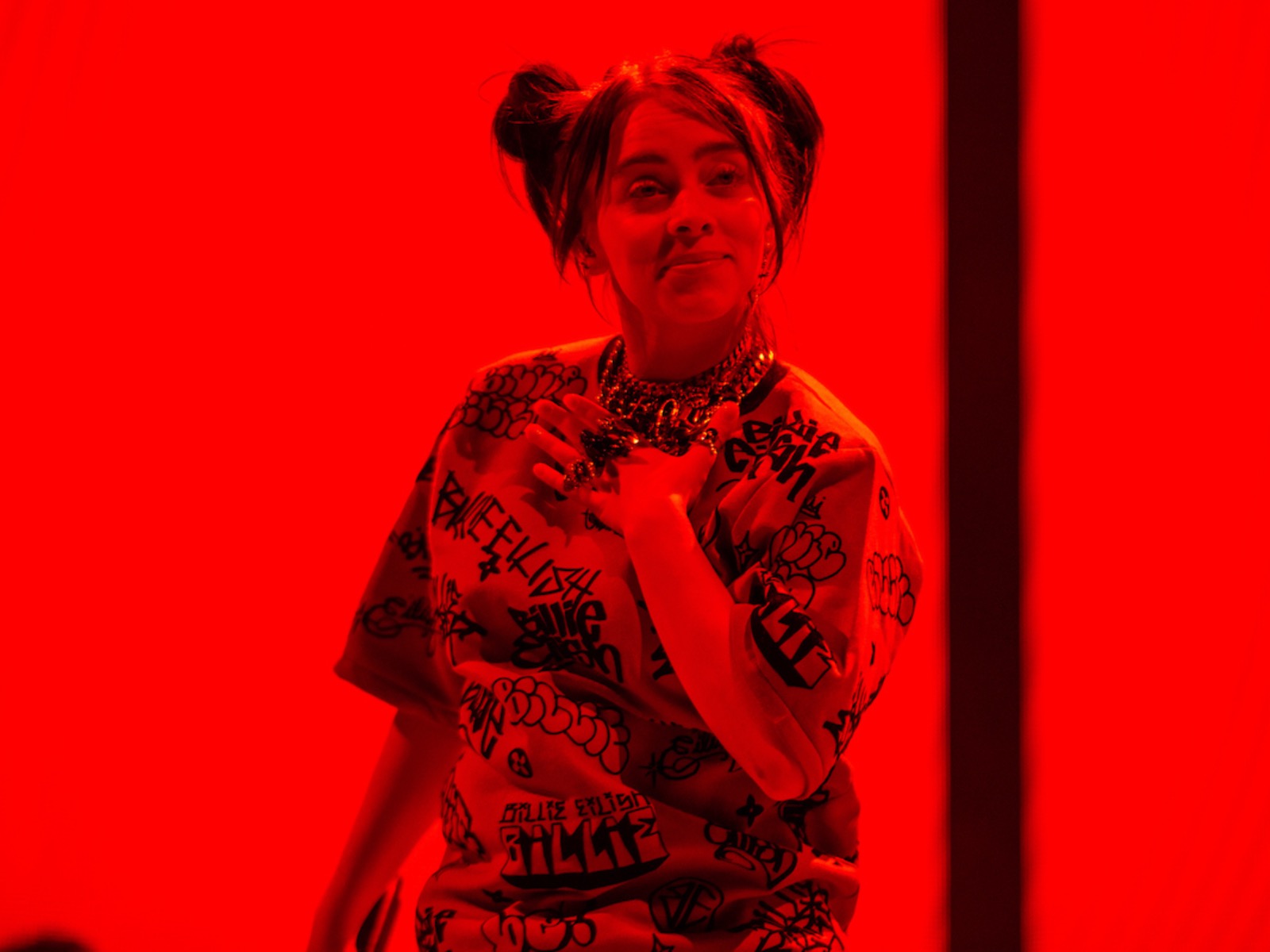 (PHOTO: Dan Garcia)
"Eilish's voice may often be a whisper, but she resoundingly answered any and all questions Saturday night with a 75-minute set that sent everyone home with their ears happily possessed by her beautifully airy nightmares and their minds convinced they'd just seen the pop world's next big star."
Other Day 10 highlights
(PHOTO: Dan Garcia)
"He may not have been in the headliner spot – that belonged to Lil Wayne – but the effortlessly cool D-O-Double G had the set of the night."
Other Day 11 highlights