Join us for the 9th annual Milwaukee Taco Fest on the Henry Maier Festival Grounds. Get your tickets now - they are limited!
Fall apart over Taqueria La Vecindad. The taco truck spilled the beans about why you need to head over to their window during Taco Fest, serving up tasty eats throughout the day on Saturday, June 17 at Henry Maier Festival Park.
Francisco Ortiz owns and operates two Taqueria La Vecindad taco trucks with his family, found at 5811 W. Oklahoma Ave. as well as 50th and S. National in the Clement J. Zablocki Veterans Affairs Medical Center parking lot in West Milwaukee.
OnMilwaukee: Why did you choose to open your own taco truck?
Francisco Ortiz: I worked for a kitchen for a couple of different companies for a couple of years and I worked hard. Me and my wife worked for different companies; my wife worked in Chinese restaurants and I worked for a couple of good restaurants Downtown. We decided to make our own business because we worked hard and got good pay, but we worked for other people and didn't have a lot of free time. So, we decided to start our business for our family.
We started with one truck like seven years ago – I was still working but my wife quit her job. It started with my cousin, niece and pretty much the whole family working together. Then we started little by little. After one year, I decided to quit my job and focus on my own business. After seven years, I've been working with my whole family here, and we have almost three trucks. The business has done good, and I'm excited!
Are you excited for Taco Fest?
I think Taco Fest is really good, and I'm excited for it! I learned a lot because I see more people and I love it.
What specials are you going to have during Taco Fest?
They can come and try our food like special barbacoa and birria. My wife makes it and preps everything. The pastor recipe is from a cousin who is a taquero in Mexico City, and he gave me the recipe to make the pastor here.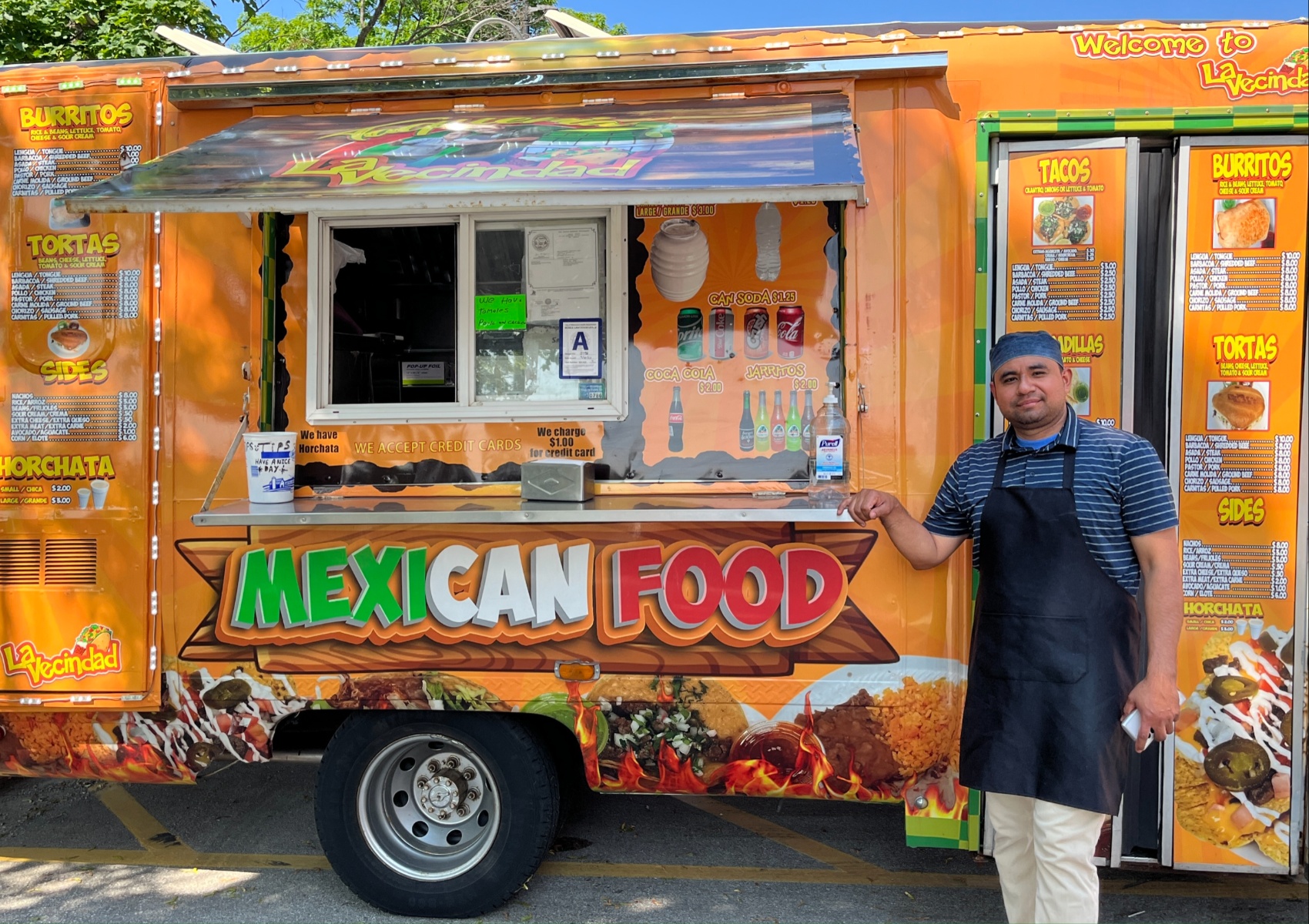 Which menu item is the most popular?
The steak pastor – people like steak! It's probably because of the seasoning we put on it – we put on a special seasoning. We make it with love, and when you do that, it's good.
Do all your trucks offer the same options?
With our second truck, we will probably offer some appetizers for the kids like cheeseburgers, chicken fingers, french fries, et cetera.
When will your third truck start running?
Maybe by next month at 60th and Oklahoma Avenue.
Courtney Bondar is an adventurous Multimedia Journalist at OnMilwaukee, covering all things Milwaukee. Born and raised in Greendale, WI, Courtney has a deep-rooted connection to her hometown and a strong desire to explore and showcase the vibrant city of Milwaukee.
You can often find Courtney all over Milwaukee, attending exciting events - documenting her experiences on her Instagram stories. Her genuine enthusiasm for her work shines through in her posts - as she strives to capture the beauty of the city and shares it with her followers.
Courtney's passion for writing is evident in her engaging and heartfelt articles. While she covers a wide range of topics, she particularly enjoys delving into the intricacies of dating culture and the art of mixology. Her insightful and thought-provoking pieces offer a unique perspective on these subjects, captivating readers with her authenticity and wit.
After dedicating herself as an intern at OnMilwaukee, Courtney's hard work and dedication paid off when she earned her well-deserved diploma. Now, as OnMilwaukee's first full-time multimedia journalist, she is fully committed to continuing her journey - bringing her distinctive voice and storytelling skills to the forefront.