Listen, 2020's been a brutal slog, and we're all already too exhausted to cook a bowl of Chef Boyardee beefaroni, much less a massive Turkey Day feast. So why not let Deer District do Thanksgiving dinner for you this year?
Deer District recently annnounced a new menu of "Holiday Feasts" to-go dinner options for your upcoming Turkey Day celebrations.
Open for preorders now, the new meal collection features a traditional Thanksgiving dinner, offering half a herb-roasted turkey (complete with gravy, naturally), mashed potatoes, turkey stuffing, candied sweet potatoes, a take on the classic green bean cassarole, cranberry relish, salads, rolls with a ginger pear butter spread and, of course, pumpkin pie – all serving approximately four-to-six people, or one very hungry me, for $150. (Upgrading your meal to a whole turkey bumps the price to $200.)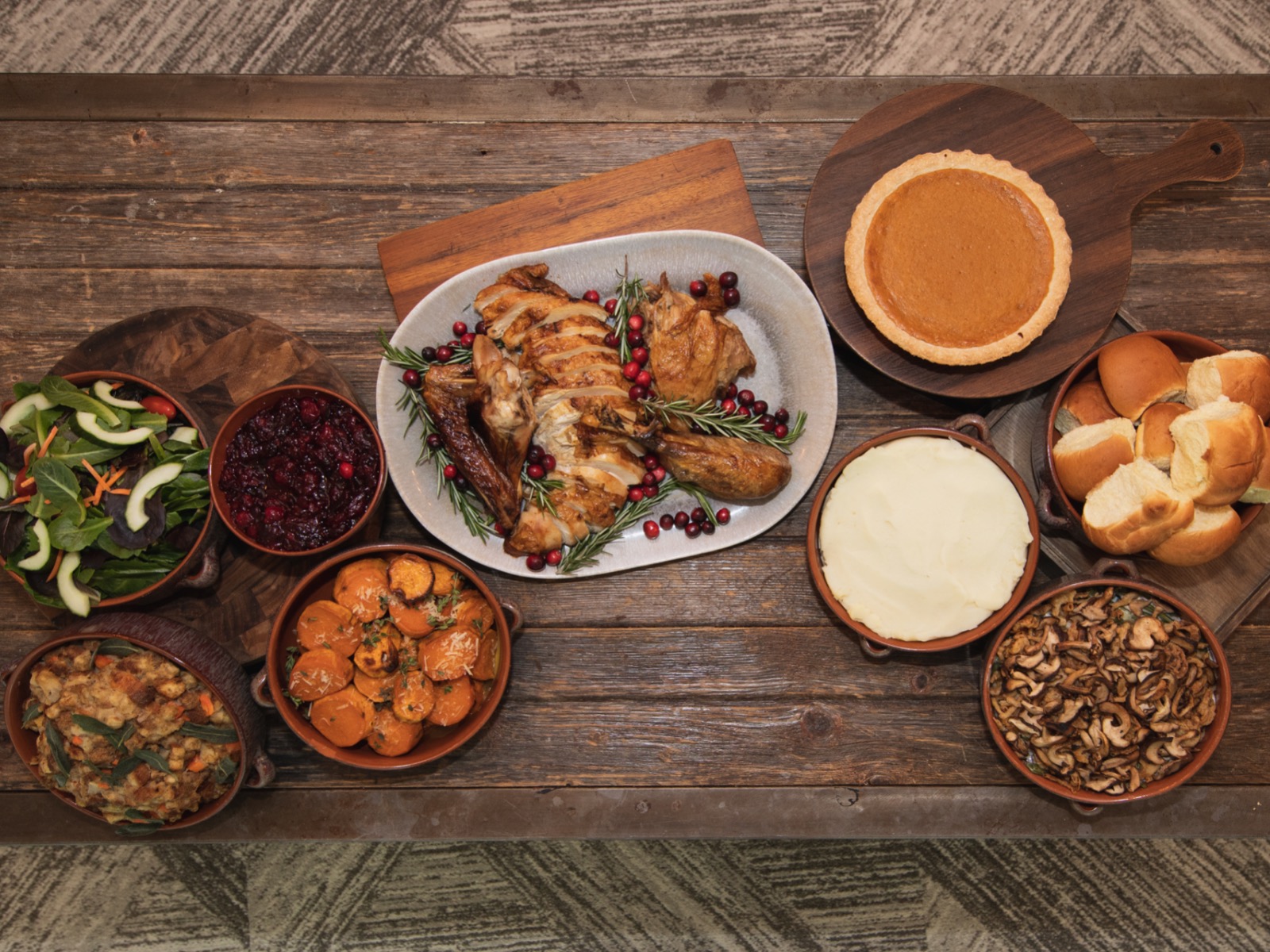 Customers can also customize their order with a collection of additional sides, main courses and desserts, including ham, smoked pork loin, mac 'n' cheese, broccoli – whether roasted or in salad form – and both pecan or apple pie. And because you may still have to interact with THOSE relatives over Zoom, there's also an apple cider sangria cocktail to help wash that down.
Best of all, the new "Holiday Feasts" menu will not only give you some extra free time this Thanksgiving season but will also give back to those in need, as for every meal purchased, the Milwaukee Bucks will donate a turkey to Capuchin Community Services' House of Peace emergency food pantry.
"Thanksgiving is such an important time for family, and we're happy to help make this holiday as delicious and convenient as possible during this challenging time," said Fiserv Forum Senior Executive Chef Kenneth Hardiman, in a press release. "We've worked hard to curate these meals for everyone's taste, and we hope everybody has a great holiday."
Preorders must be placed by Nov. 19 online at the "Holiday Feasts" website, where you can also find the full menu of options. Pick-up will take place on Nov. 24-25 from 9 a.m. until 7 p.m. at the southwest corner of Fiserv Forum near Sixth Street and Highland Avenue. Some preparation instructions are included.
For more information, visit the website, and for a bonus look at this tasty cornucopia of holiday eats, here's a recent Facebook Live conversation with Chef Hardiman.
And remember to give thanks this holiday season for good family, good friends, good health and someone else cooking the dinner this year.
As much as it is a gigantic cliché to say that one has always had a passion for film, Matt Mueller has always had a passion for film. Whether it was bringing in the latest movie reviews for his first grade show-and-tell or writing film reviews for the St. Norbert College Times as a high school student, Matt is way too obsessed with movies for his own good.
When he's not writing about the latest blockbuster or talking much too glowingly about "Piranha 3D," Matt can probably be found watching literally any sport (minus cricket) or working at - get this - a local movie theater. Or watching a movie. Yeah, he's probably watching a movie.