The Milwaukee-based National Bobblehead Hall of Fame and Museum has made all sorts of star-studded collectables over the years, from Giannis Antetokounmpo to the Wet Bandits from "Home Alone" to Dr. Fauci and even Vice President Mike Pence and his infamous debate night fly friend. But prepare yourseslf for the most dramatic and unforgettable bobblehead you've ever seen: host Chris Harrison from "The Bachelor."
Released in honor of the reality show's latest season (and National Bobblehead Day, celebrated last Friday), the pair of officially licensed bobbleheads each come with a special feature: one with a replaceable rose that can be switched out for a real carnation from your favorite suitor, the other with candles that light up. (Don't worry, they're fake candles; better to leave the drama safely on the television screen.)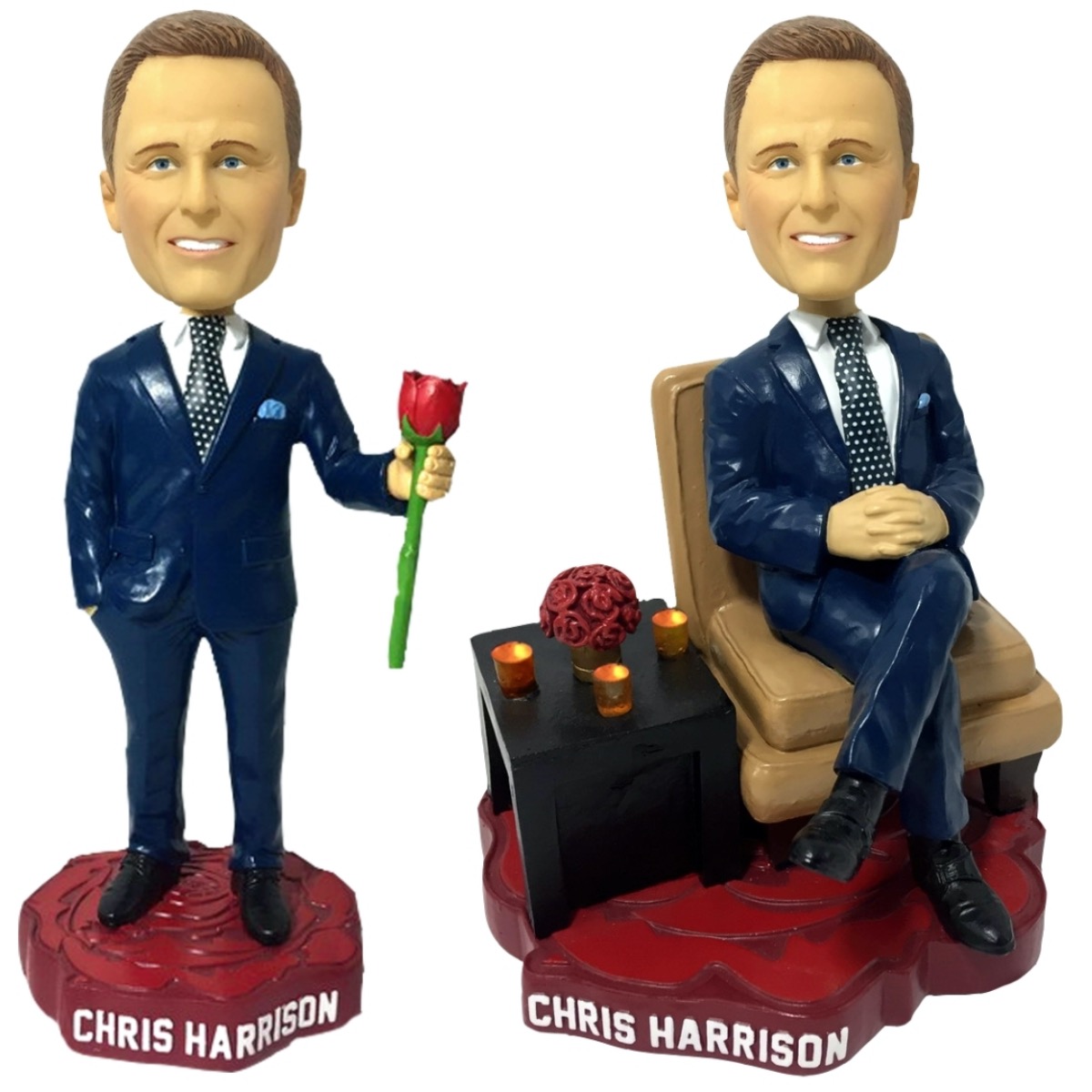 "Chris Harrison has become one of the most beloved hosts on television, and we think these bobbleheads will be a huge hit with Bachelor Nation," National Bobblehead Hall of Fame and Museum co-founder and CEO Phil Sklar said, in a release. "We're excited to be collaborating with Chris on these unique bobbleheads that will become the centerpieces of watch parties across the globe."
"I feel like I've finally made it by having a bobblehead," Harrison noted, in the release. "These are so fun and the perfect addition to any dramatic event."
To get a Chris Harrison bobblehead of your own to nod in agreement with all off your romantic decisions, the collectibles are exclusively available to preorder at the National Bobblehead Hall of Fame and Museum's website. Each individual bobblehead is $30, while the pair costs $50 (plus a flat-rate shipping charge of $8 per order). Orders are expected to ship in February.
In the meantime, stay tuned to OnMilwaukee's recaps of "The Bachelor" – and hope that bobblehead Chris Harrison doesn't pull stuff like unexpectedly inviting your exes over or making you keep two dueling douchebags around for the sake of ratings like real-life Chris Harrison does on the show.
As much as it is a gigantic cliché to say that one has always had a passion for film, Matt Mueller has always had a passion for film. Whether it was bringing in the latest movie reviews for his first grade show-and-tell or writing film reviews for the St. Norbert College Times as a high school student, Matt is way too obsessed with movies for his own good.
When he's not writing about the latest blockbuster or talking much too glowingly about "Piranha 3D," Matt can probably be found watching literally any sport (minus cricket) or working at - get this - a local movie theater. Or watching a movie. Yeah, he's probably watching a movie.