Looking for Milwaukee patios and outdoor places to soak in the Great Milwaukee Summer? We're here to help with our Patio Picks series, brought to you by MillerCoors, in which we share our personal experiences at local patios that serve up outside comfort in outstanding ways.
If you're looking to enjoy a great fish fry or a beer on a patio surrounded by history, look no further than The Cellar, 812 Oakwood Rd., in Oak Creek.
Built in 1863, the Cellar is surely among the oldest taverns in the area. But, as we speak, this vintage landmark is getting one the area's newest patios.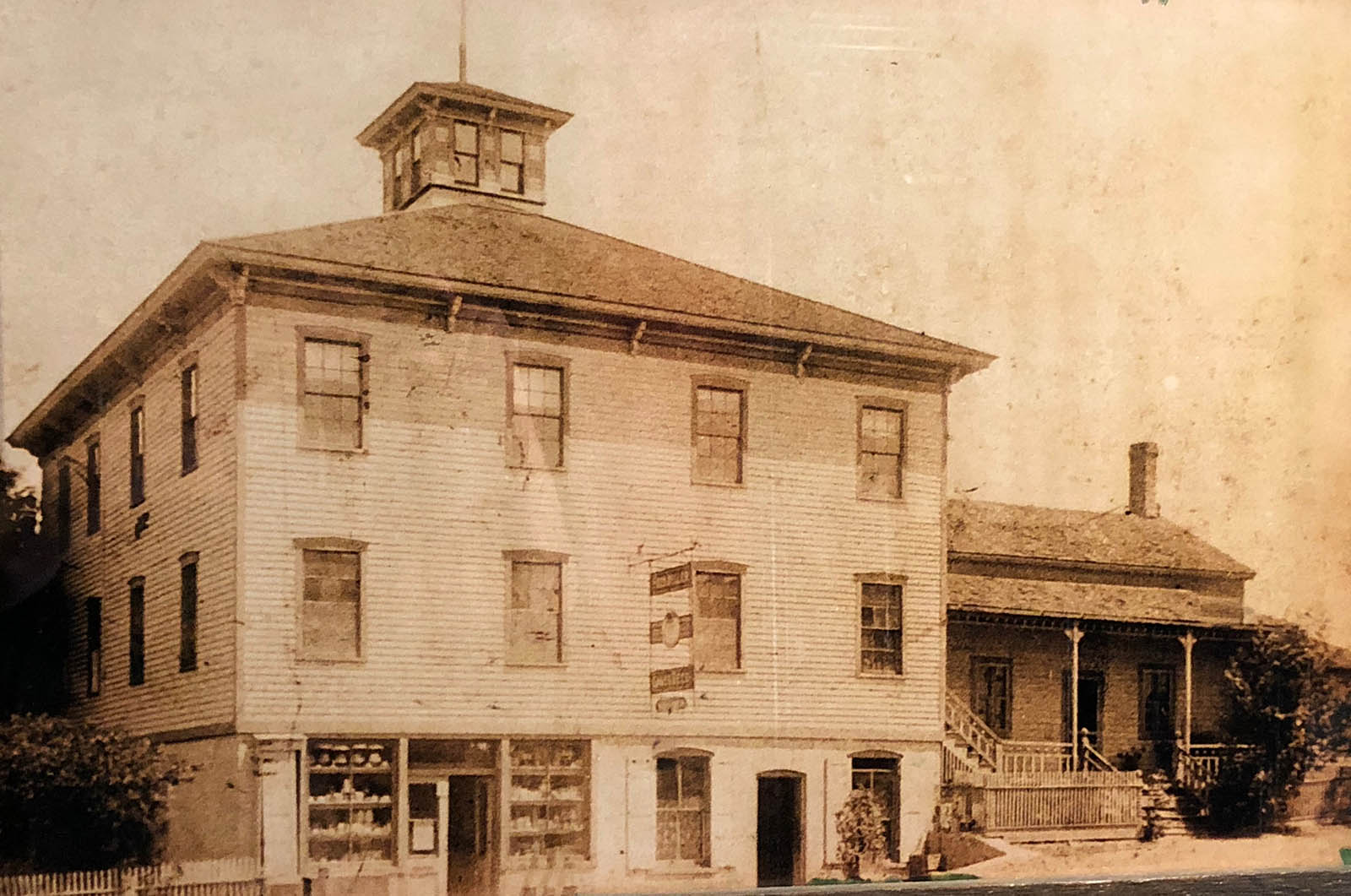 The day I stopped in, the exposed aggregate concrete was finally set and work was continuing on the outdoor space remodel, all under the watchful gaze of a life-size statue of Jack Daniel (The Cellar is the third biggest seller of Gentleman Jack whiskey in the U,S.).
The building was put up by Heinrich G. Studer, who operated a tavern, dry goods store, inn, events hall, barber shop and, at times, post office there.
Born in 1836 in Hermersweiler, Germany – which is now Hermerswiller, France – came to Oakwood (in Oak Creek) and worked as a farmer before opening what became known as Oakwood Hall, along the railroad tracks, just across from the depot.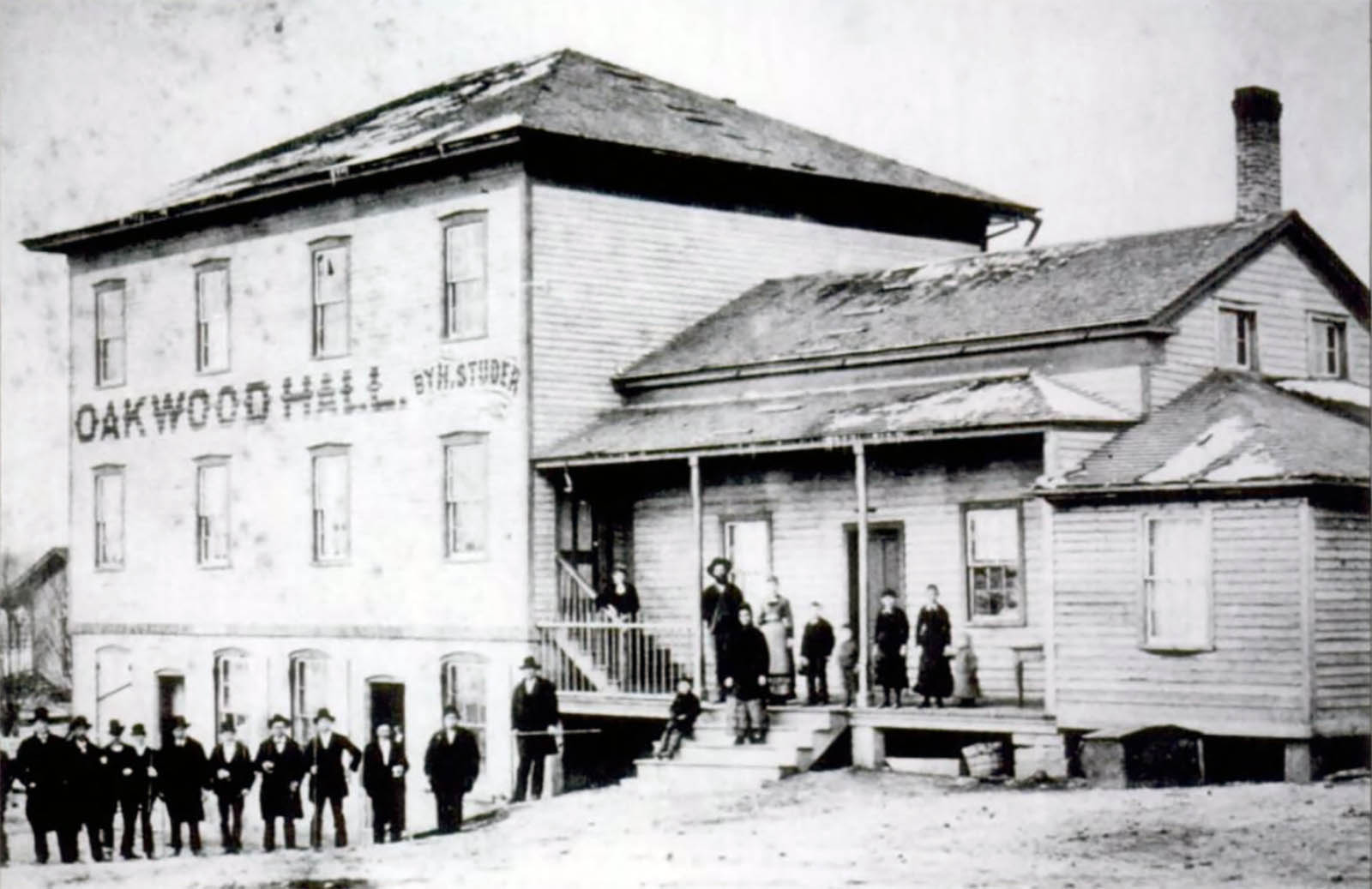 In 1861, Studer married Elizabeth Schwartz – a native of Raymond, in Racine County – and they had 11 children.
"The Henry Studer place was a large general store," wrote Mrs. Alfred J. Meyer in a history of Oak Creek that's on the city's web site. "The old-fashioned tavern had large pool tables and card tables about where the men played a few games when the wives did their shopping for groceries, dry goods and material for a new dress or apron.
"The third floor housed the Grand Ballroom with side waiting rooms, etc. Many delicious meals were served on the second floor dining room. This was truly a 'tri-level' home in every sense of the word."
In his book "Oak Creek, Wisconsin Through Time," author Jim Cech says the Fourth of July parties at Oakwood Hall were legendary.
"Its top floor was once the place in Oak Creek to meet and dance," wrote Cech.
According to Meyer, it also served as a post office for Oakwood, though not always. (Oak Creek also had post offices at Carrollville, Klondyke and Paynesville).
"There were two large buildings, Henry Studer on the north side and the Goelzer family on the south side," she wrote. "The Goelzer building housed the residence of the family on the second floor. First floor was a tavern at one time, a butcher shop and a part-time post office.
"As the mail bags were tossed from the passing train, they were taken down to the prevailing post office either on the north side, Studer's Store, or on the south side, the Goelzer place. It all depended on whether it was a Republican or Democratic administration."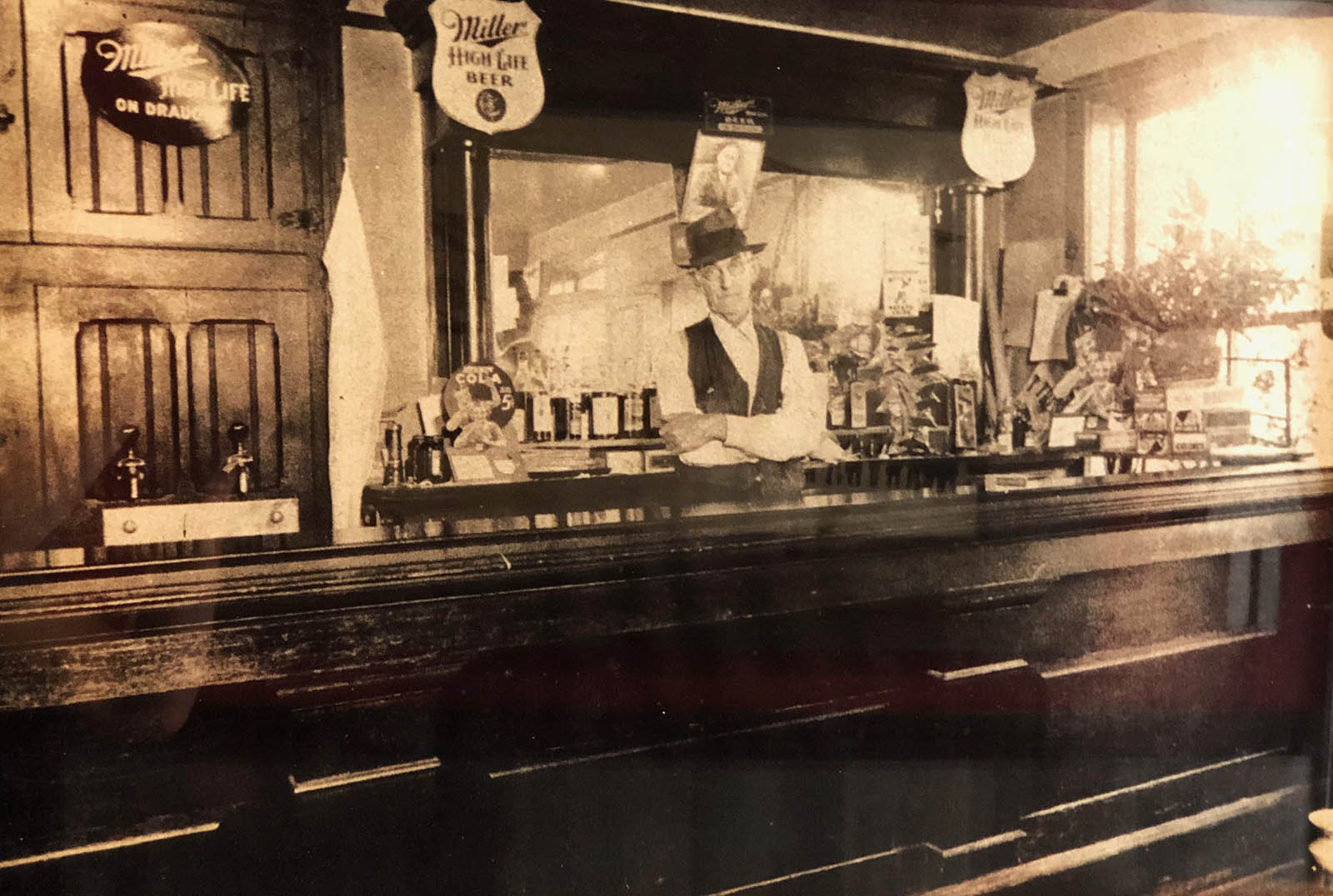 Interestingly, the two families merged when Caroline Studer married Louis Goelzer (pictured above in the tavern, which may have been a Miller tied house) in 1909. By 1912, they were running the store, post office and tavern.
In 1923, Henry Studer died, and the younger generation remained at the helm of Oakwood Hall, until 1954, the year both Carrie and Louis died.
That's when the name The Cellar arrived.
Current owners Shirley Miksa and Bill Nelson bought it in 1999.
It needed a lot of work and Nelson restored the original fenestration, removing siding covering windows and restoring windows that had been replaced by a bay window at some point.
"The building was compromised quite a bit, the structure itself," says Nelson. "A family owned it about 21 years. There was a woman and her husband and he passed away and she just had enough. She would close up at 9 o'clock at night. They just ran out of ambition I guess."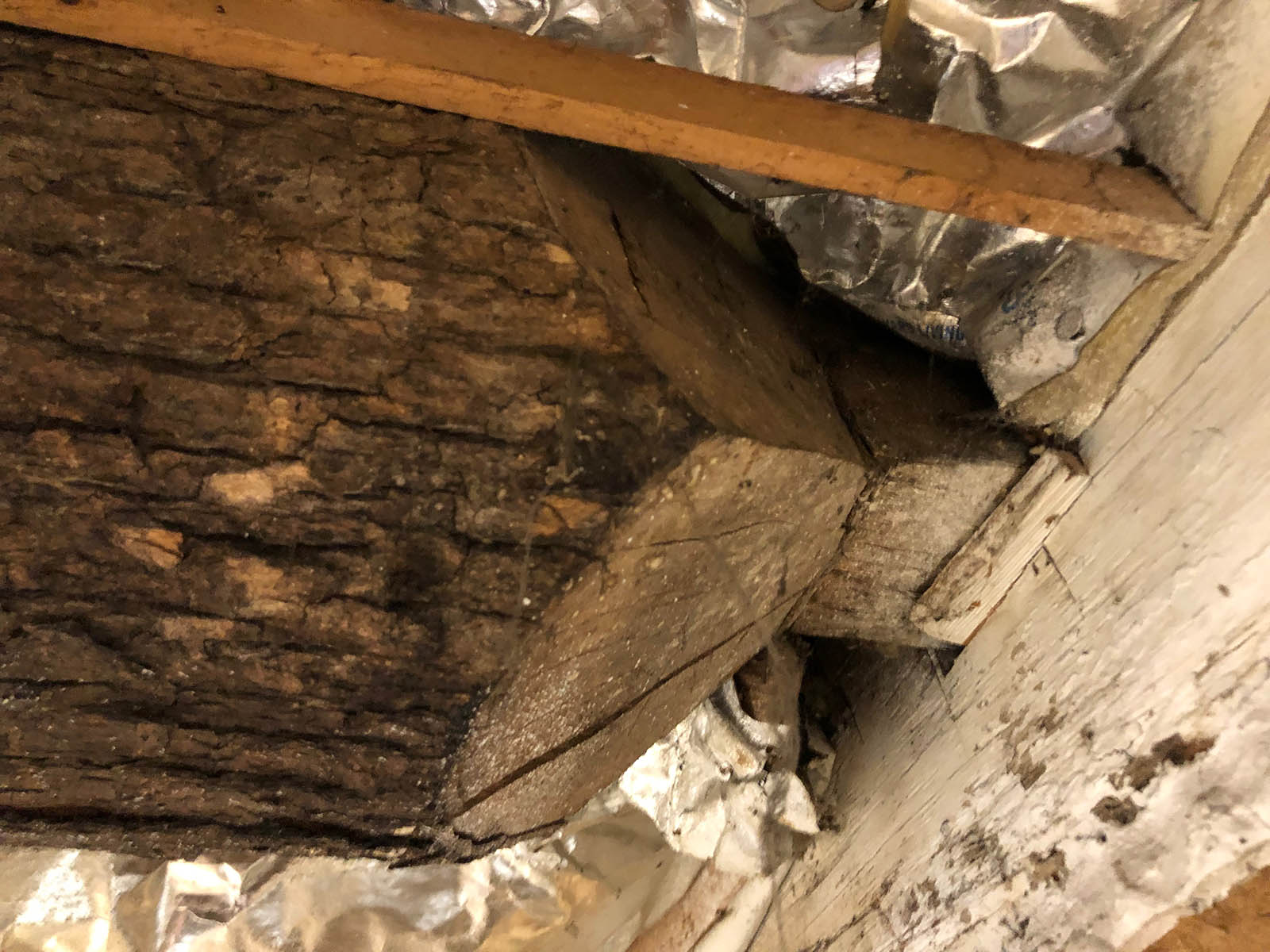 He takes me to see the storage room, which was the basement of the adjacent Studer family house – long since razed – to show me the stone foundation and the joists, made of logs, with the bark still on them.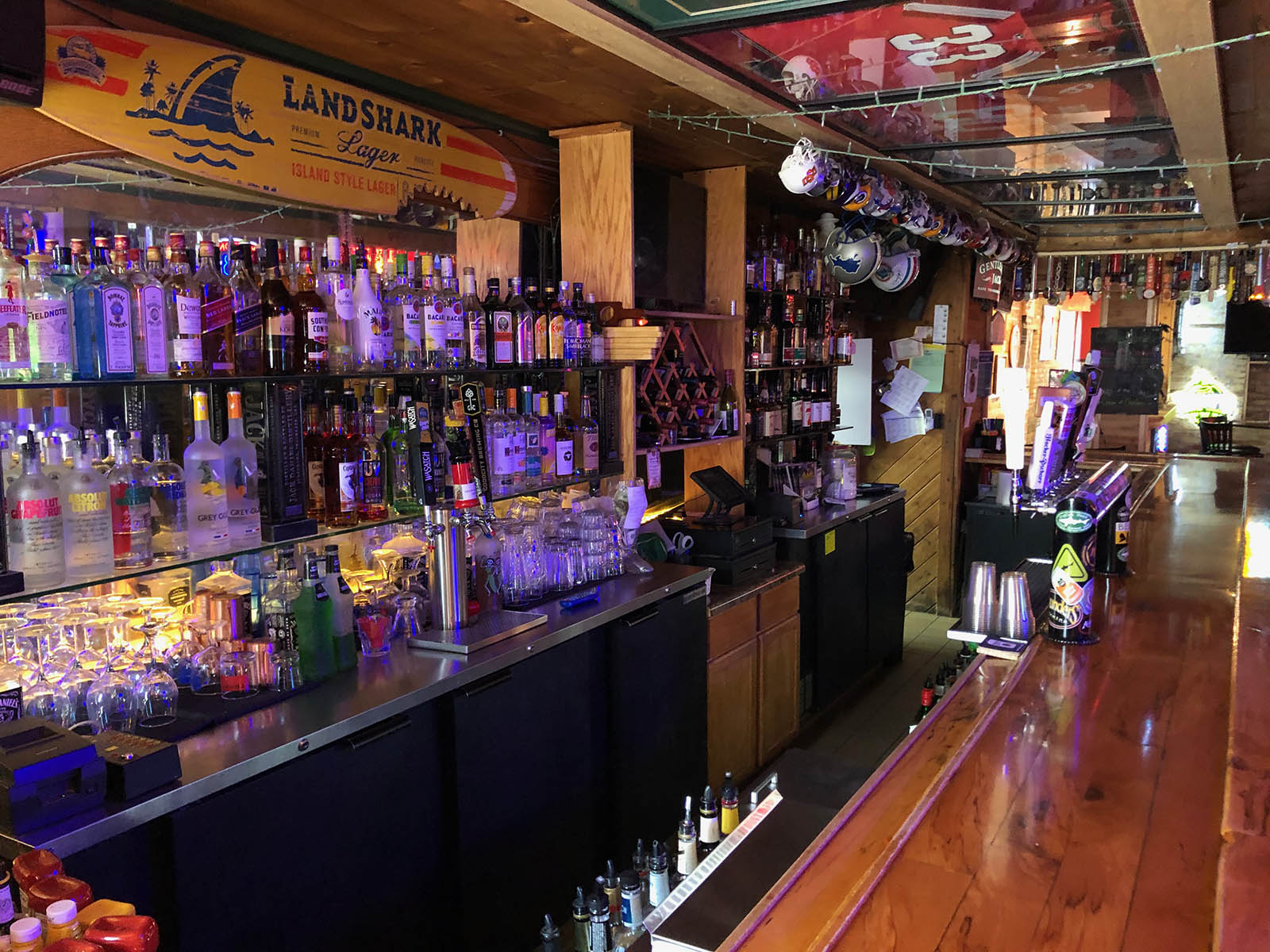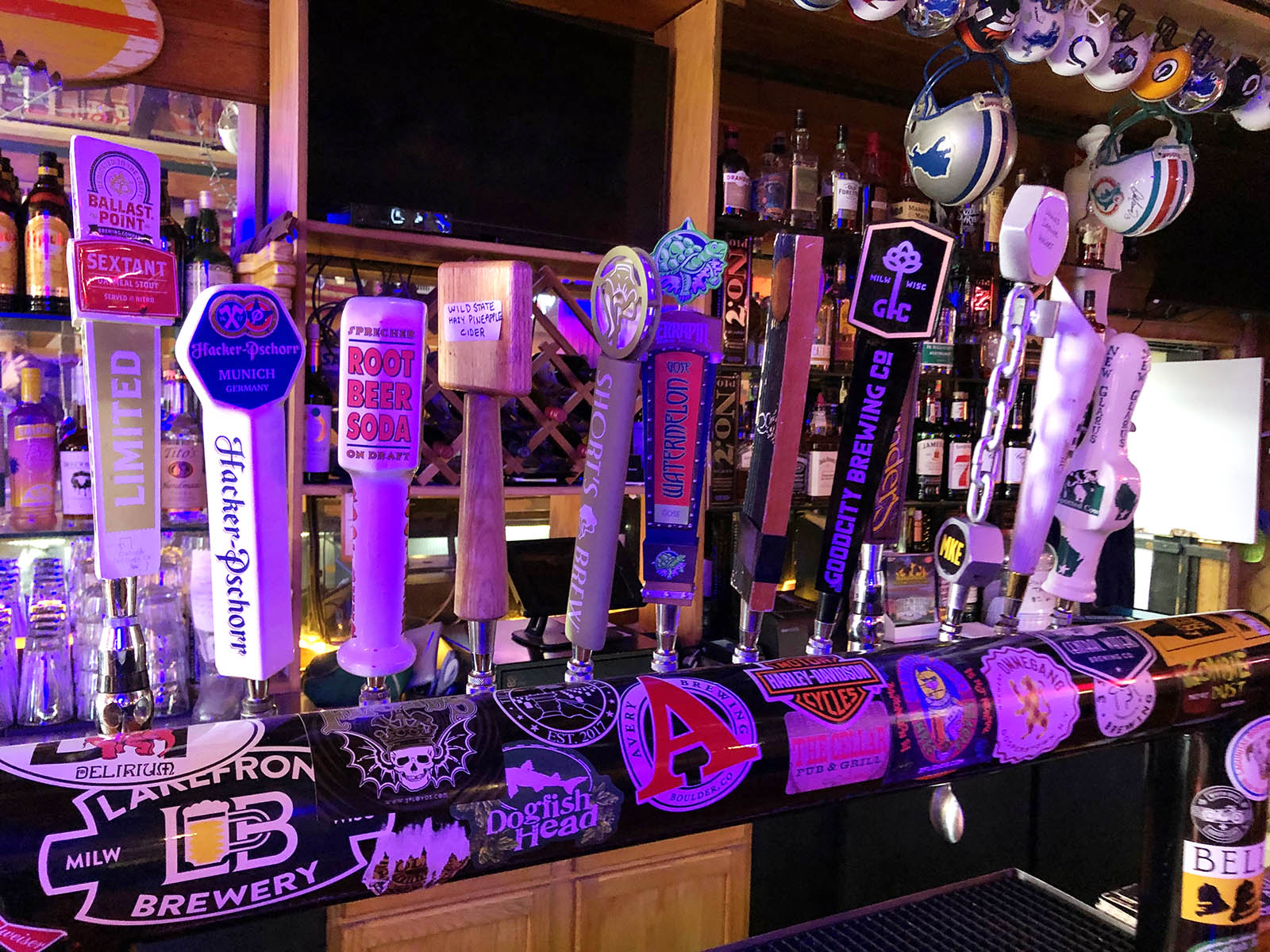 He says the barroom is where it's always been, though the bar is now on the opposite wall. Behind it is a large old mirror uncovered while doing some work and left exposed in place. The kitchen is where the dry good store was located and behind that, in what is now the dining room, was the post office and barber shop.
"(The Studer/Goelzer family) pretty much took care of the whole community," says Nelson. "He loaned people money out of his pocket for whatever, for a cow, for a horse."
These days, there's just the tavern, no store, no post office, but it's well worth the visit for its fish fry, for the 15 beers on tap, for the build your own burger, for the pizza and for the newly upgraded patio.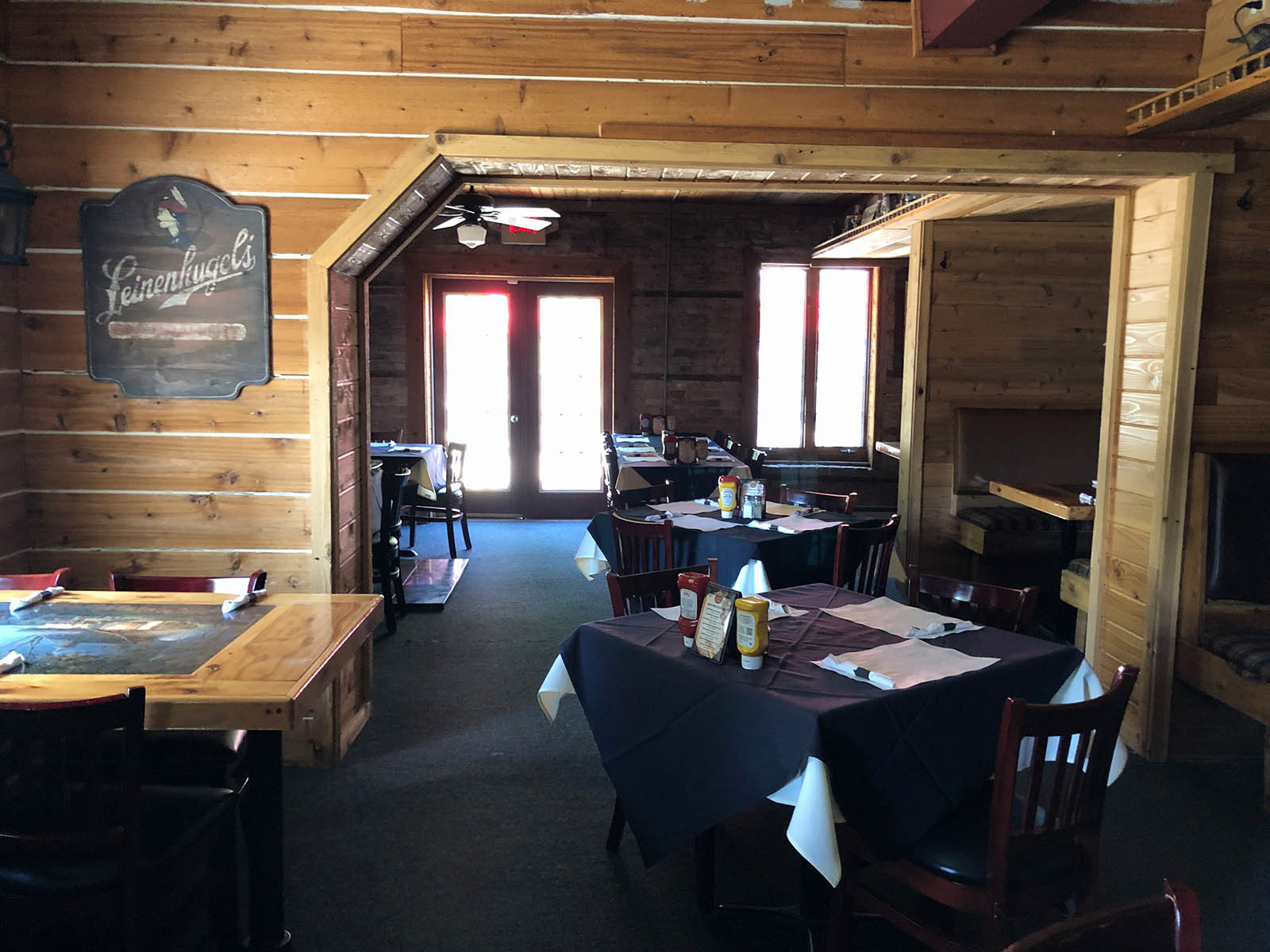 During the pandemic, The Cellar pivoted to carryout, which, says Miksa, was very successful.
"We were non-stop answering phones," says Miksa. "I think we started opening noon back then. I don't know if we were doing noon on Fridays, but obviously primarily fresh fish fries, but yeah, it was just crazy with the carry out."
But, then, having outdoor space was, in Miksa's words, "very, very helpful."
"Huge," Nelson adds. "That's why we just put another patio today. We just added another 1,000-square-foot patio for the pavilion with a bar and everything is going to be outside. I think what we learned last year is you have to reinvent yourself and that's what we did."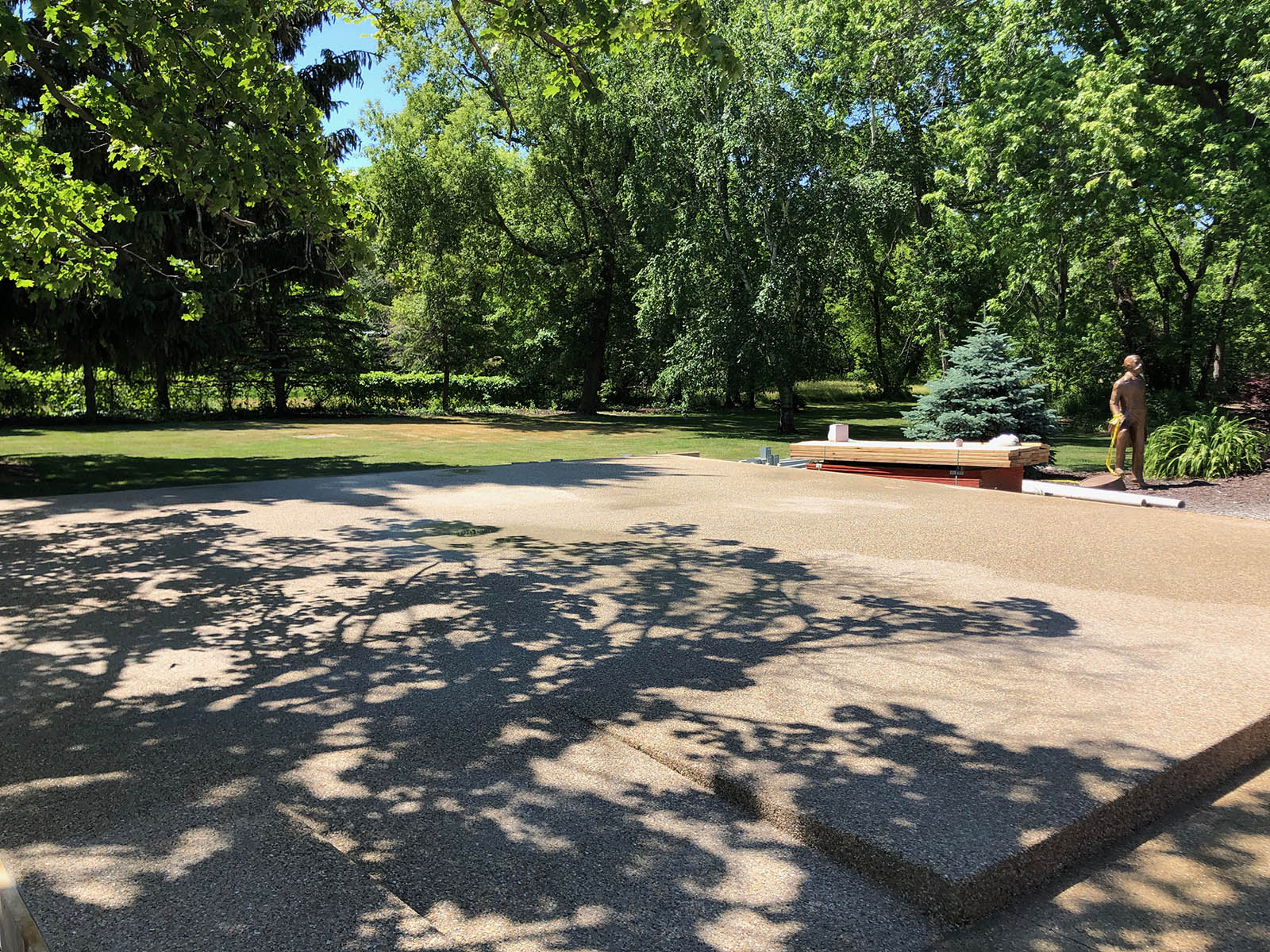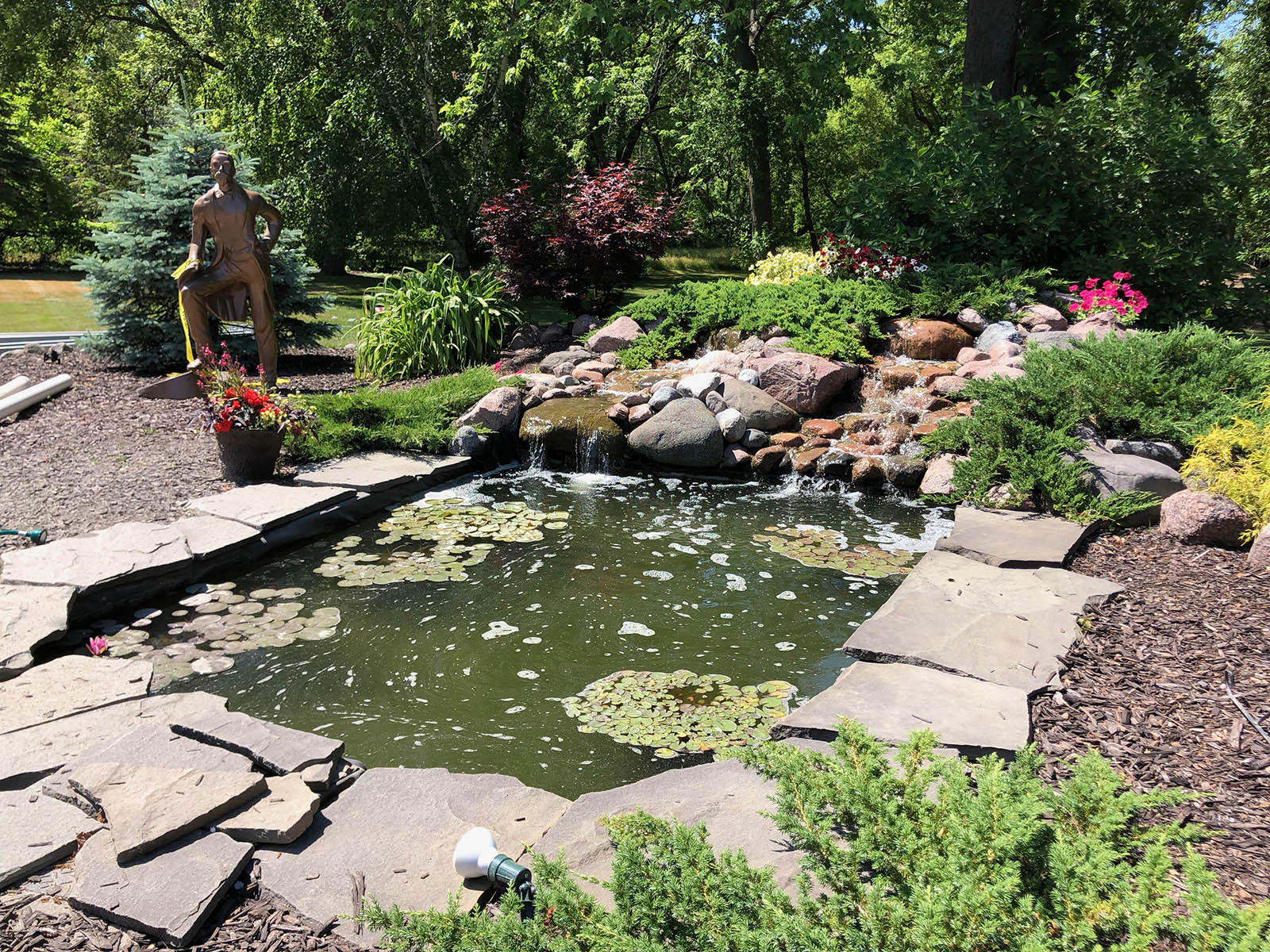 The new space, which nearly, but not quite doubles the existing space, will be covered and with a bar, faced with Jack Daniel's barrels. It can also serve as a performance stage for the existing patio, which also has a bar, plus umbrella-covered tables.
On the edge of the both is a lovely pond and the large grounds are beautifully landscaped with flowers, trees, plants and a big lawn.
The Cellar's owners expect the new space to be completed within a couple weeks, but the existing patio will be open during the process.
"There will be a bar inside there with television sets and we're going to think of how we can enclose it in the cooler months," says Nelson. "We'd like to use it right from November hopefully. The outdoors is a godsend. Everybody wants to be outside and still do. Even before COVID I think everybody ... You want to be outside."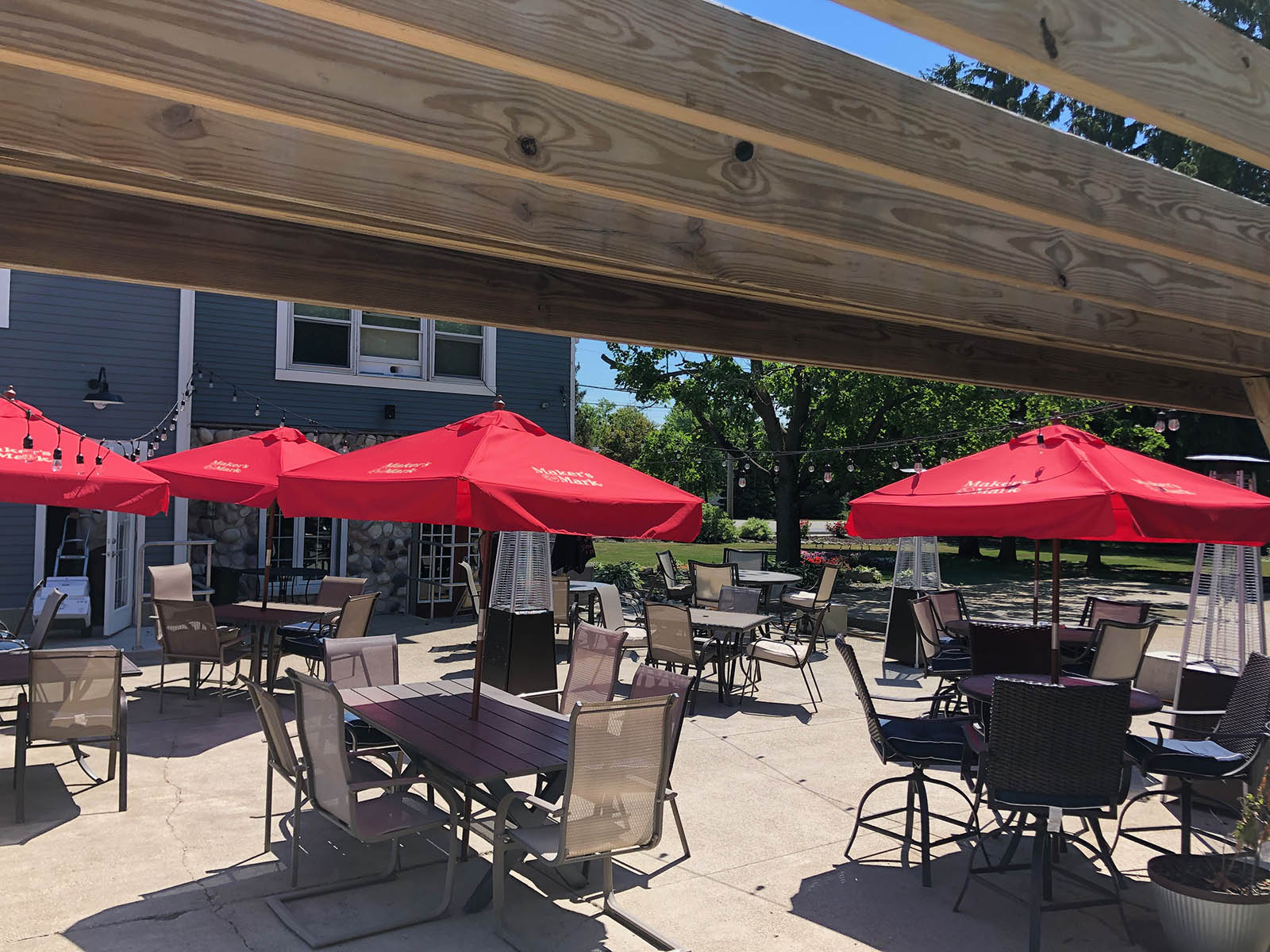 "I just think that's a given when you are in summertime, you want to be outside because we are inside the whole winter long," says Miksa.
In addition to food and drink and live music, the patio also hosts a pop-up craft beer garden every other Thursday and this season features the likes of Hinterland, 3 Sheeps, Good City, Raised Grain and others.
The popups are in the their second year at The Cellar and Nelson says that it has been extremely popular. The gardens continue through September and will be followed by an Oktoberfest celebration that can also serve as a ceremonial grand opening of the new patio expanded patio.
"Our events have picked up more than ever," says Miksa, "probably because of the patio, but I think people are stir crazy now, too, and they just are ready to get out and have events, normal events."
"We get a lot of support from the community and we do well," says Nelson.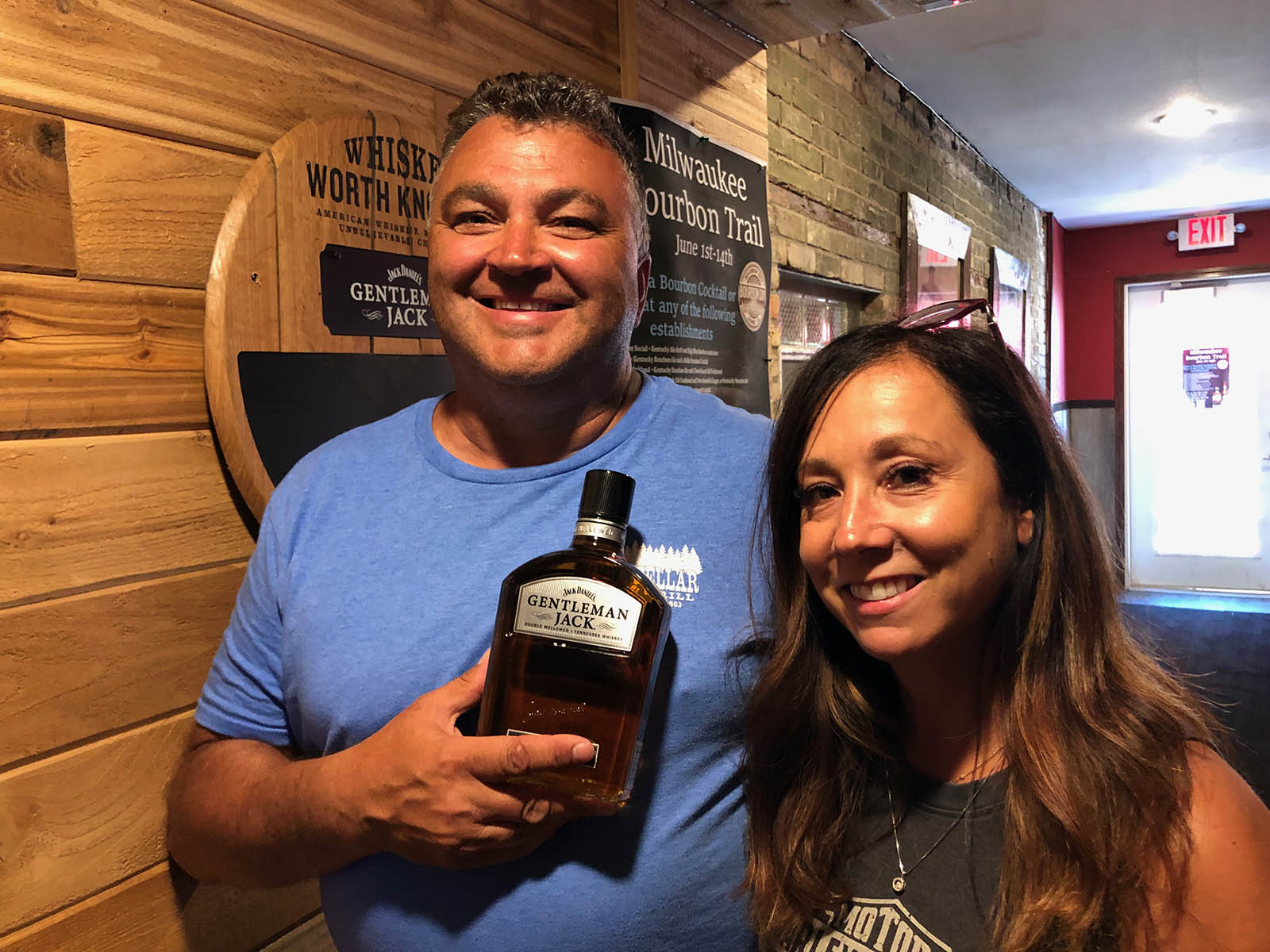 While the name has changed and the owners have, too, The Cellar – like Oakwood Hall – is family-run, as Nelson and Miksa's adult children also work there. And carrying on a long tradition, it remains a neighborhood gathering place in the heart of Oak Creek.
Some things never change.
(NOTE: Vintage photos courtesy of The Cellar.)
Born in Brooklyn, N.Y., where he lived until he was 17, Bobby received his BA-Mass Communications from UWM in 1989 and has lived in Walker's Point, Bay View, Enderis Park, South Milwaukee and on the East Side.
He has published three non-fiction books in Italy – including one about an event in Milwaukee history, which was published in the U.S. in autumn 2010. Four more books, all about Milwaukee, have been published by The History Press.
With his most recent band, The Yell Leaders, Bobby released four LPs and had a songs featured in episodes of TV's "Party of Five" and "Dawson's Creek," and films in Japan, South America and the U.S. The Yell Leaders were named the best unsigned band in their region by VH-1 as part of its Rock Across America 1998 Tour. Most recently, the band contributed tracks to a UK vinyl/CD tribute to the Redskins and collaborated on a track with Italian novelist Enrico Remmert.
He's produced three installments of the "OMCD" series of local music compilations for OnMilwaukee.com and in 2007 produced a CD of Italian music and poetry.
In 2005, he was awarded the City of Asti's (Italy) Journalism Prize for his work focusing on that area. He has also won awards from the Milwaukee Press Club.
He can be heard weekly on 88Nine Radio Milwaukee talking about his "Urban Spelunking" series of stories.