If you like this article, read more about Milwaukee-area history and architecture in the hundreds of other similar articles in the Urban Spelunking series here.
By now, it's no secret that the 130-year-old building that has housed The Cheel restaurant since 2014 will be demolished on Wednesday after having suffered a fire in early November.
The owners and I talked last year about doing a story on the building's history, so we couldn't let this moment pass without saying a little more about this building.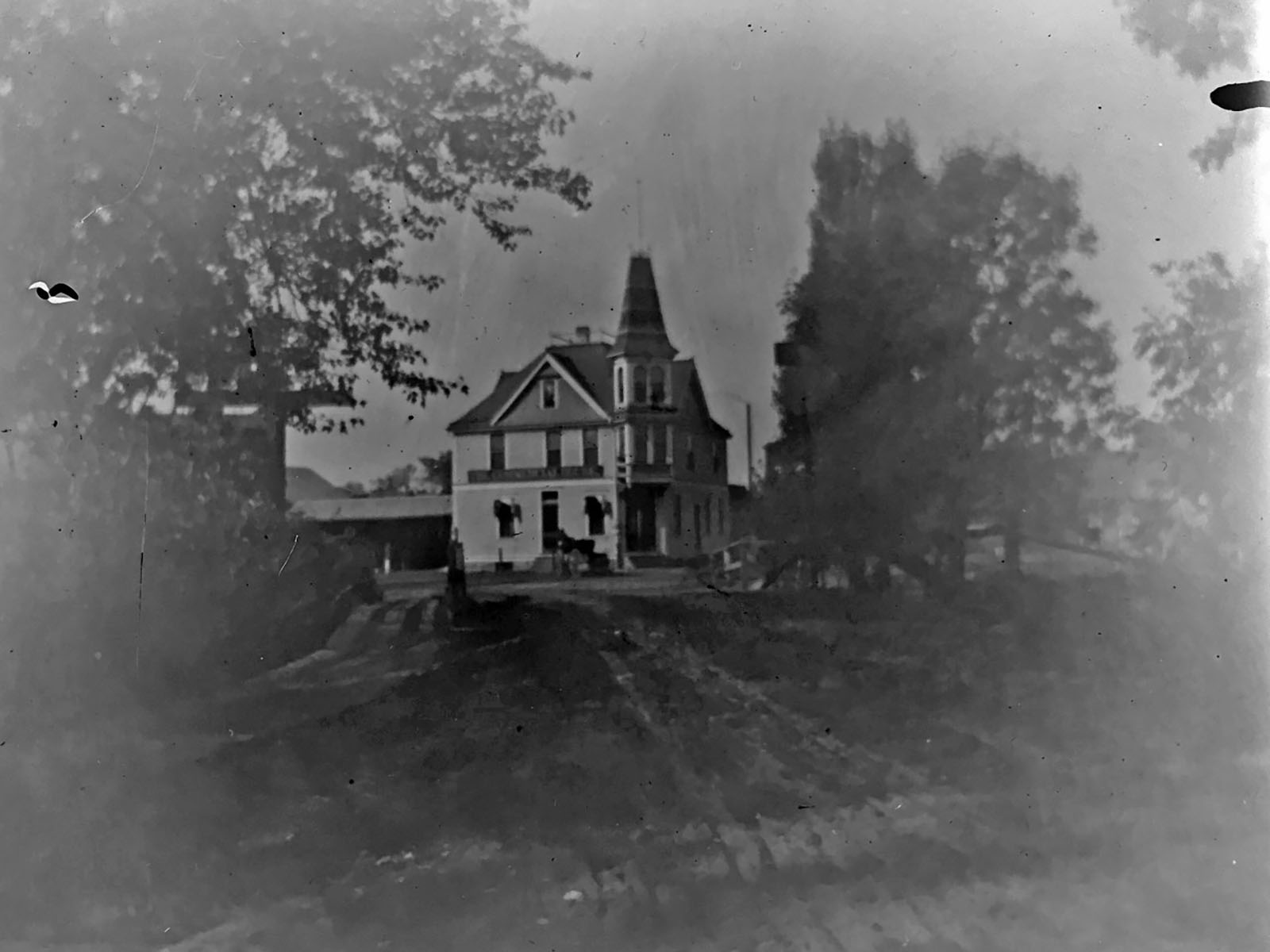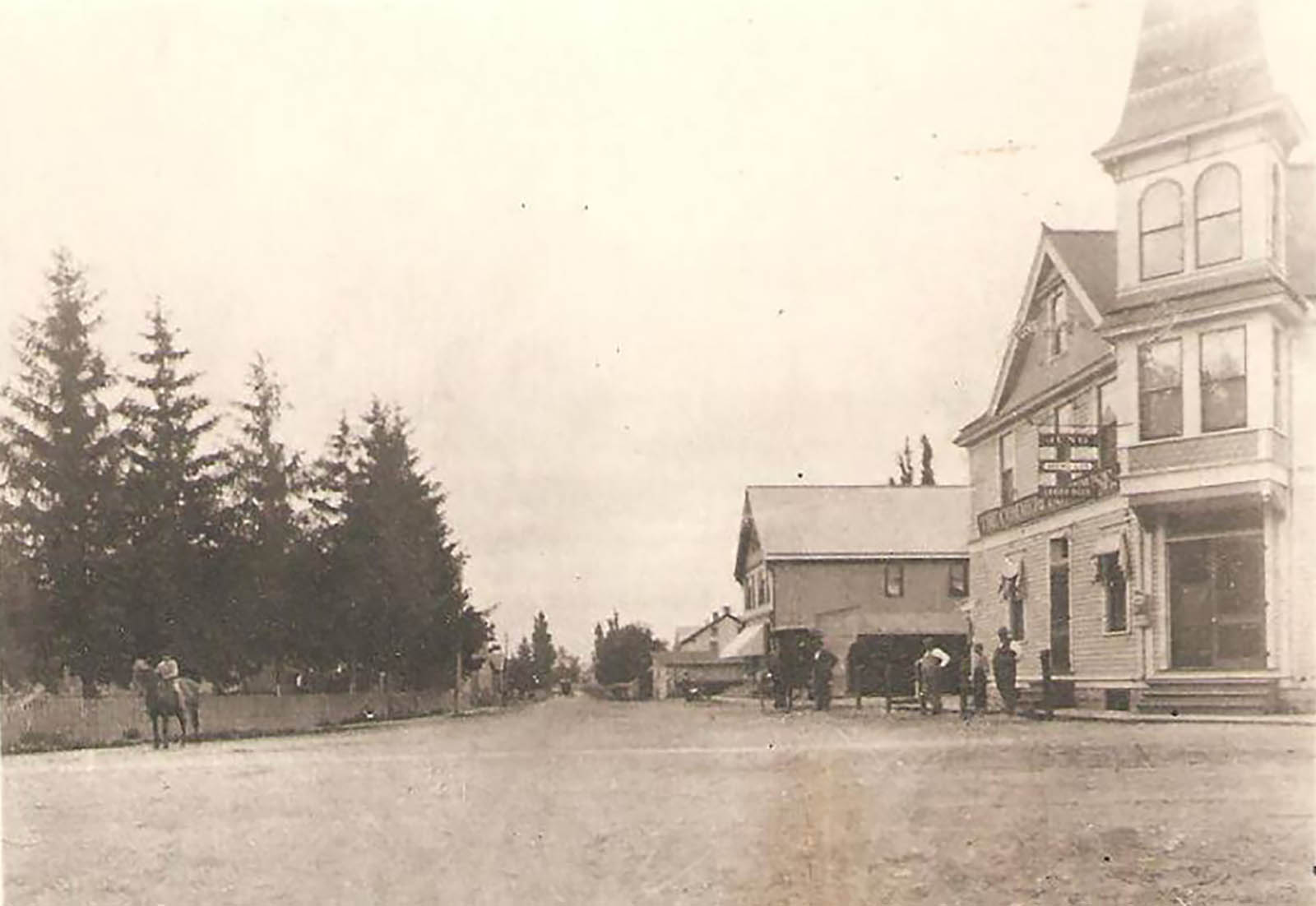 The Queen Anne structure at 105 S. Main St. has been a landmark in Thiensville for well over a century and found new life under current owners Jesse and Barkha Limbu Daily, who not only fixed an at-risk old building and opened a restaurant that became beloved far and wide, but also restored the lopped off tower when there was no real financial reason to do so.
"When we moved into Thiensville in 2010 we immediately fell in love with the village," says Jesse Daily. "My wife and I are fans of historical landmarks and the village has so many to enjoy, so we relished in this when we first moved here. It so happened that we were constantly driving by this building on the corner of Main and Buntrock that had fallen into disrepair.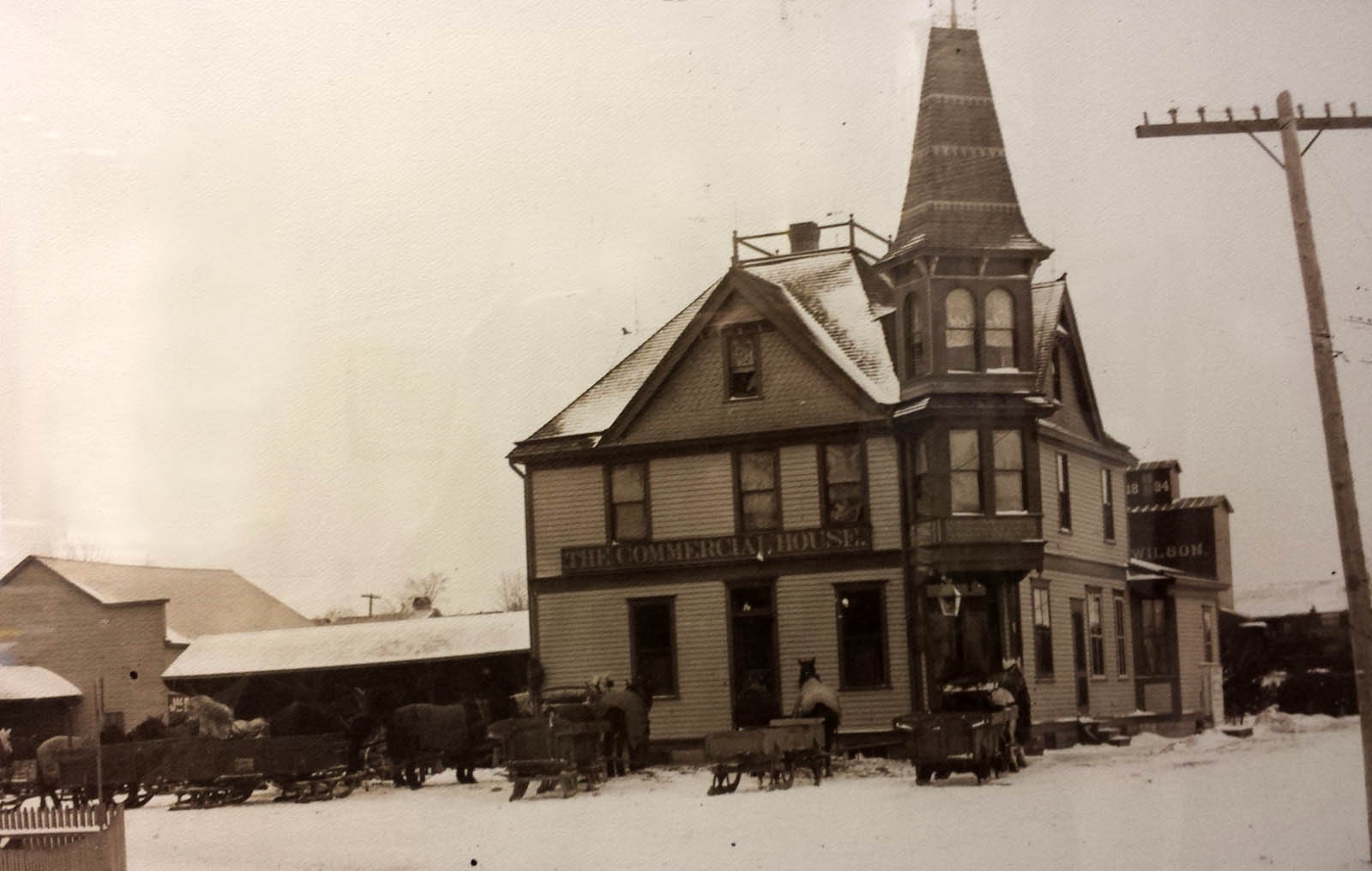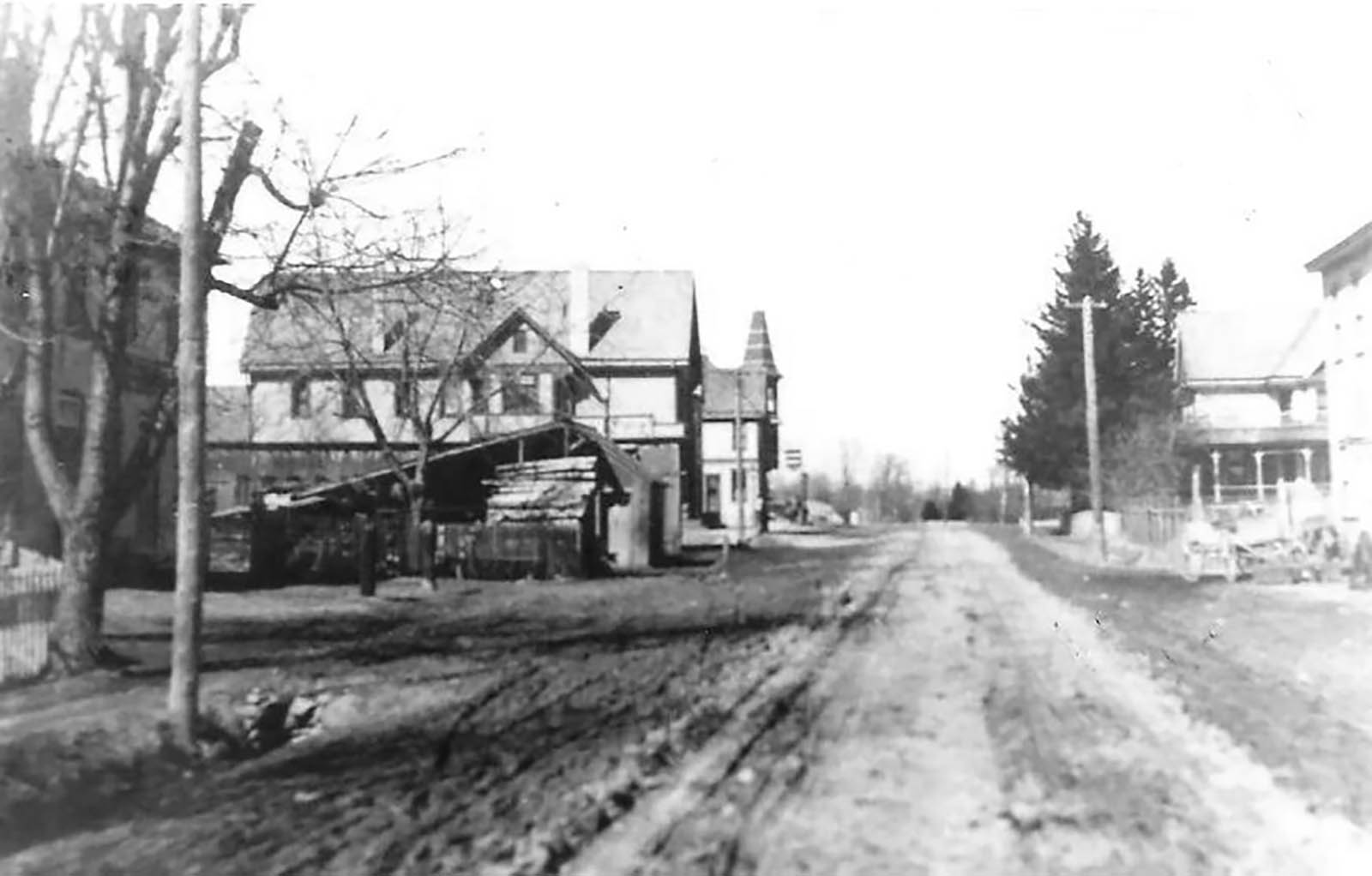 "I was at a Village Town hall meeting in 2013 regarding the farmers market and on the agenda was the raze order that was issued to the owner of the building, Ken Moy, wherein he had 30 days to fix the building or it was going to be razed."
Daily couldn't let this happen.
"Being an engineer myself, I approached the Ken Moy shortly after that meeting to discuss the possibilities of us purchasing the building from him if I was able to fix the issues that the Village had with the building."
Daily says there were two main problems. First, the floors required bracing to continue to hold the weight of the structure. Next, there was, in his words, "so much junk in the entire building that you could hardly move around."
This created a threat of fire.
"After assessing the situation, I felt comfortable that we could fix the structural issue and the junk … well, it had to go," says Daily. "We approached the Village with our plan to open the restaurant, renovate the building and bring it back to code for a safe environment for our customers and staff.
"The Village heard our plans and agreed to extend the raze order timing so we could fix the issues with the building and bring it out of the raze order. We purchased the building in early 2014 from the owner after doing extensive renovations to the building and opened The Cheel in July of 2014."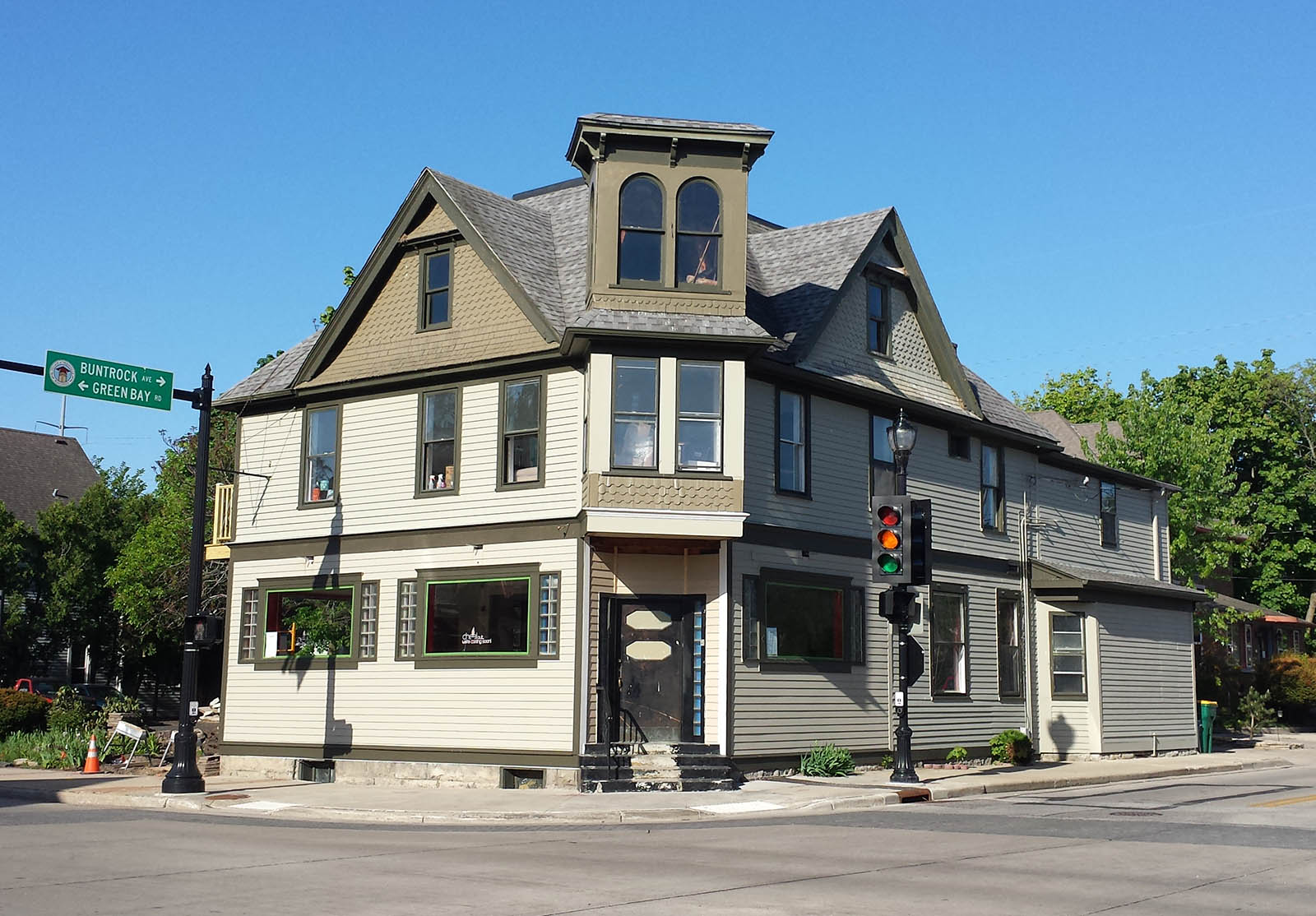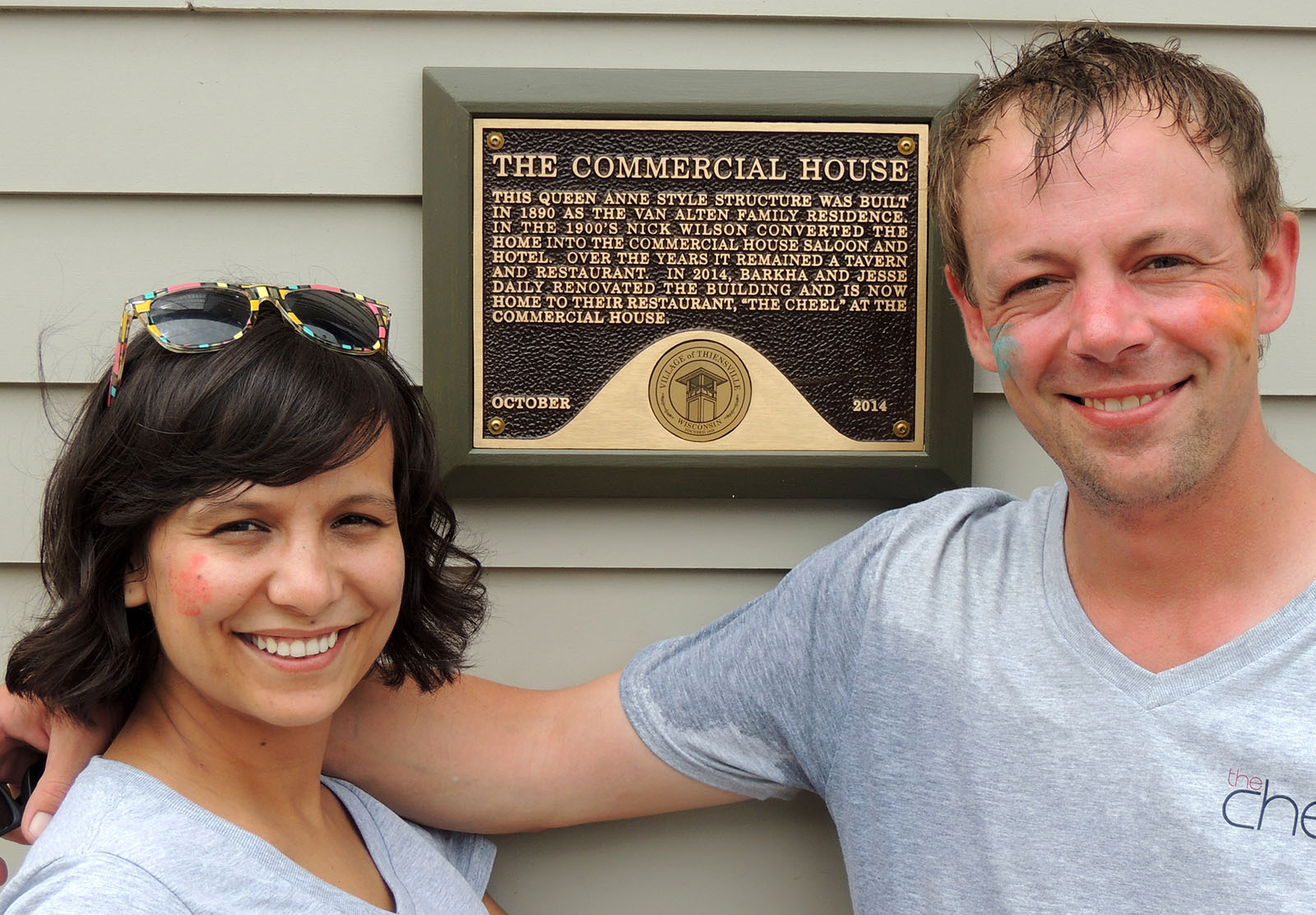 The following year, the Dailys (pictured above) restored the tower, which Jesse says, "was one of our most proudest moments."
But that was just the tip of the iceberg, as across six years, they renovated the building from top to bottom.
"There were two apartments upstairs that needed to be completely remodeled as they were in very rough shape," Daily says. "And as recently as 2019 we had just finished the second of the two apartments with a beautiful patio overlooking the baaree garden.
"In essence, this building was like a child to us. Both my wife and I are not from Wisconsin. Her family was in Nepal and mine, Idaho. We didn't have any children, so the building became our child and mother wherein we took care of her and wanted her to be the cornerstone of the village as the building had so much character and charm."
Because the building was so locally established and beloved, says Daily, doing the job right was key.
"Prior to us, the building had seen so many restaurants come and go, and people in the village thought we were a bit crazy to take on a project in what they called aa cursed building'," he says.
"We had faith in ourselves and talents and knew that we could make it much better than it was, and hopefully restore it to it's charm it had many years ago – and we fully believe we did that."
The building was initially put up in 1890 as a home for Ernst Von Alten, who owned a huge swath of land from north point to River View Drive, according to the Mequon-Thiensville Historical Society, and also owned the Thiensville Hotel on Green Bay Road, according to the Wisconsin Historical Society.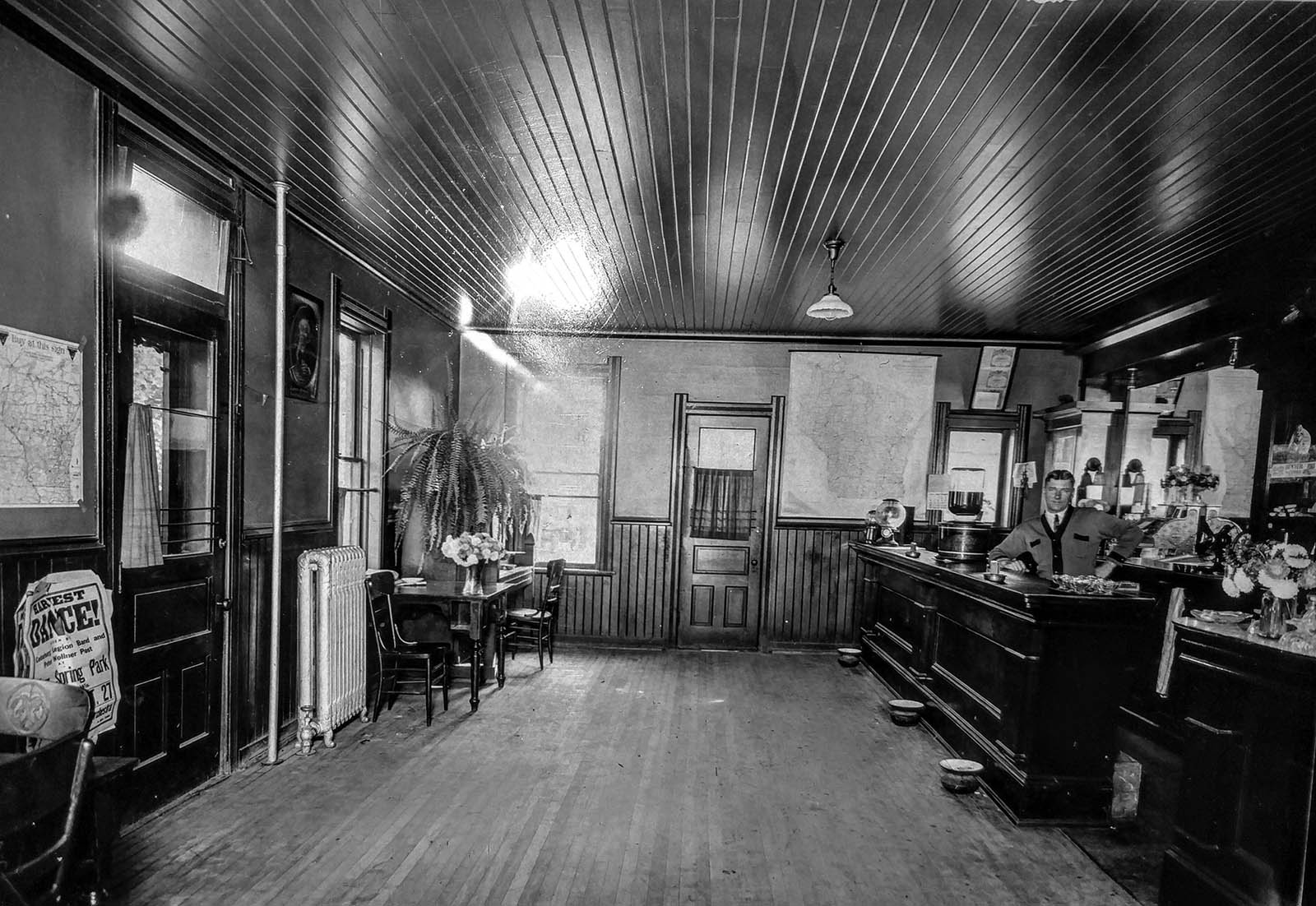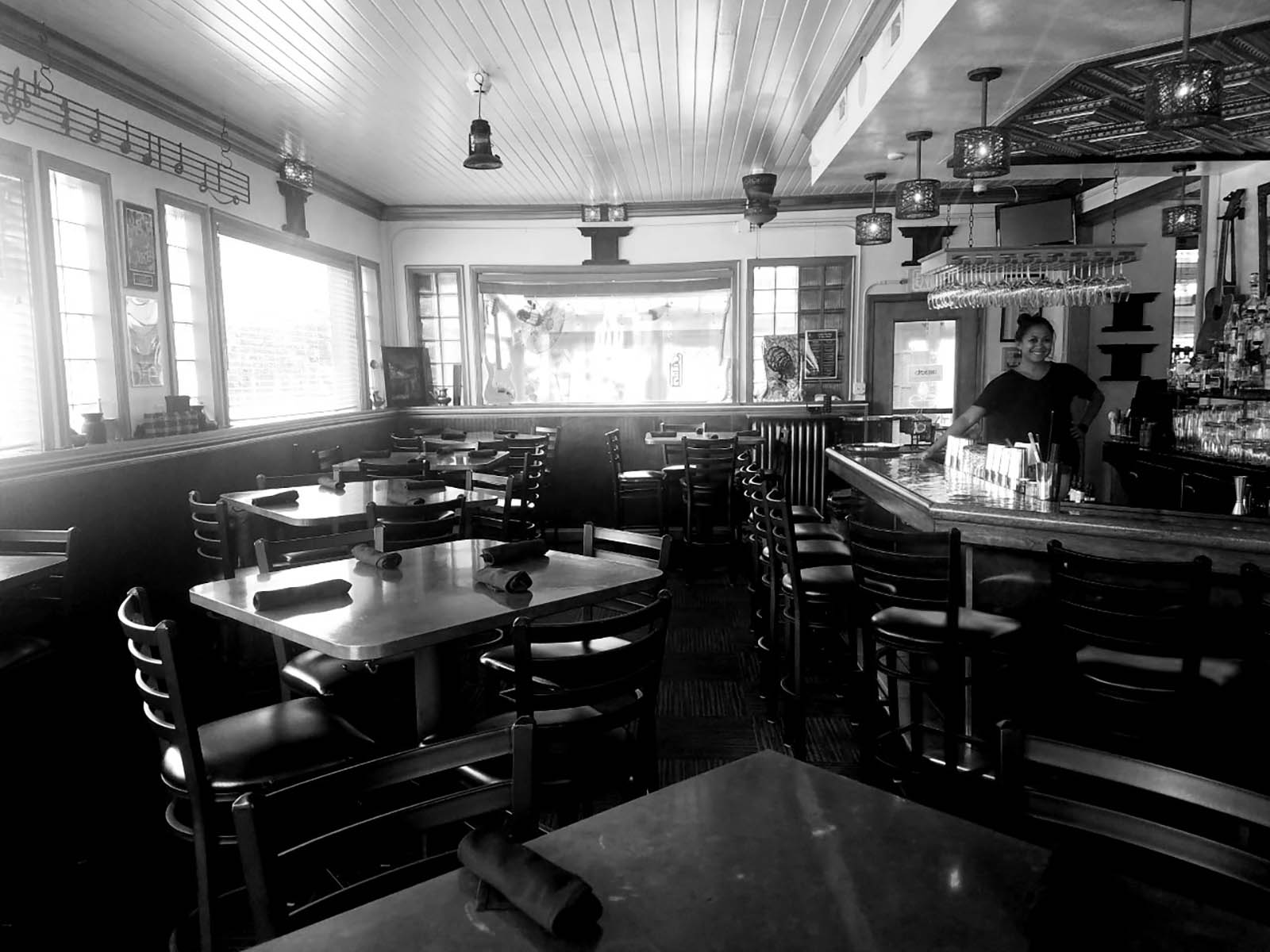 In 1895, Nick Wilson – who ran a grain elevator just west of the tracks – bought the building and converted it into The Commercial House, a saloon that opened on Nov. 16, 1895.
But Wilson quickly sold to August Riemer, and when the latter died, Alvin Riemer inherited the business, living upstairs until 1915, when he converted the upstairs into a hotel. Riemer also added an adjacent ice cream parlor aimed at women, who were not allowed in the saloon.
When Riemer died in 1934, William Heusler bought the place, later selling it to William Stevens. It operated as a tavern until the 1970s, when a series of restaurants moved in, including the Canton House and Moy's.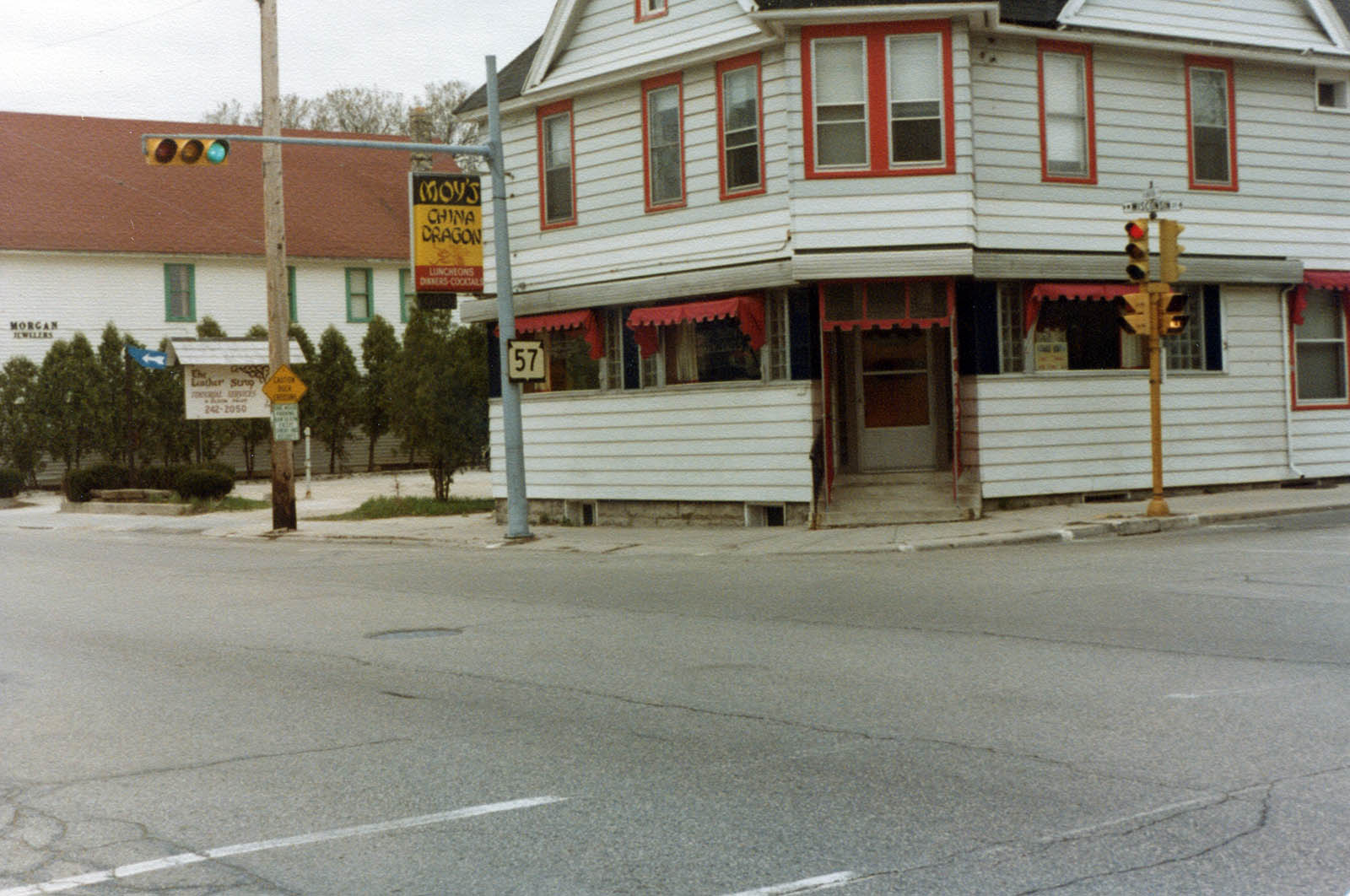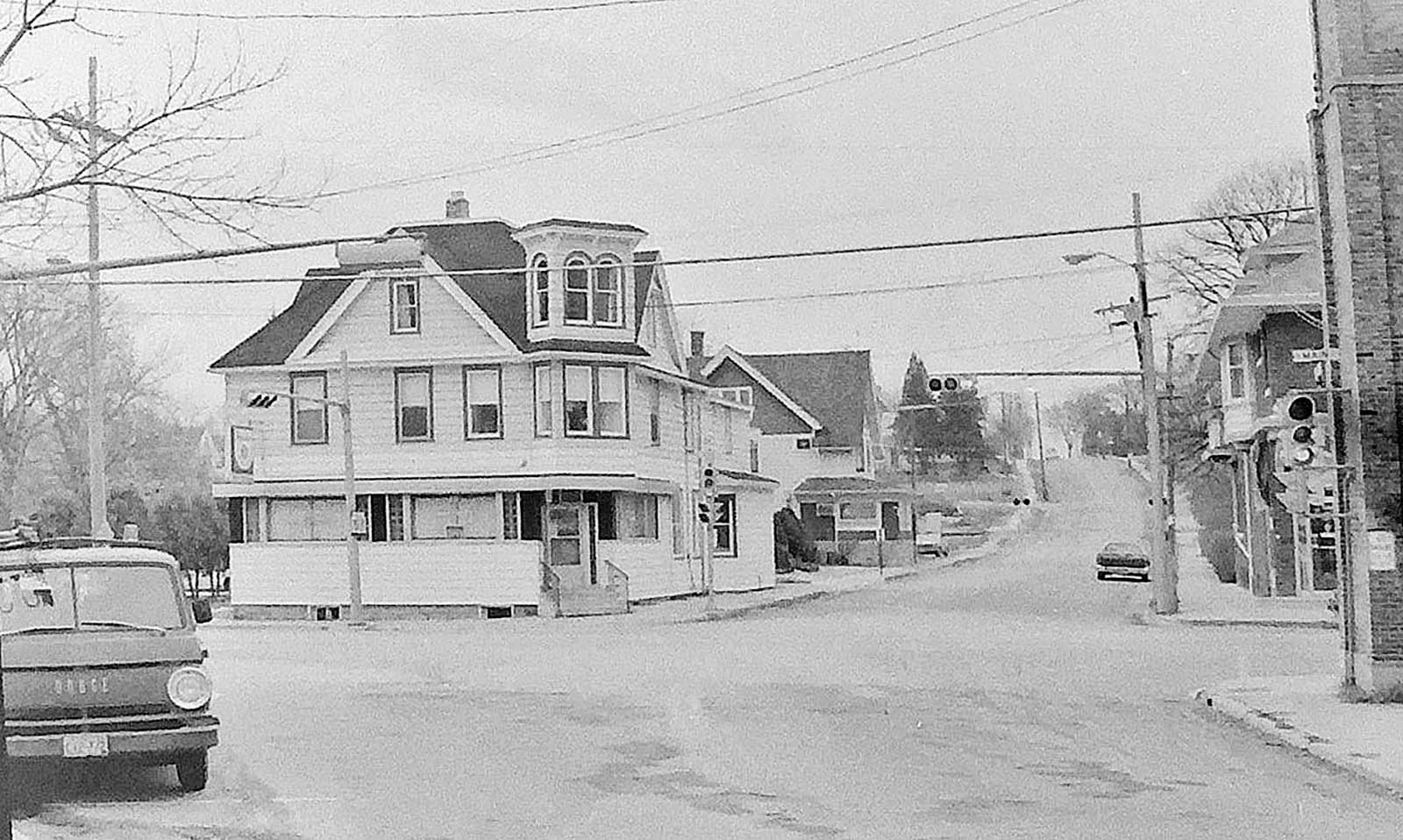 It's not exactly clear when the top of the tower came off.
What was more important was that the Dailys had recreated it. Now, it will soon be gone again, though the Dailys and The Cheel aren't going anywhere, Jesse says.
"So what's next? Well, that is a bit of a secret … but rest assured we have some big plans for that corner and are excited for the possibilities of being able to create a space that works effectively for a restaurant/entertainment venue," he tells me.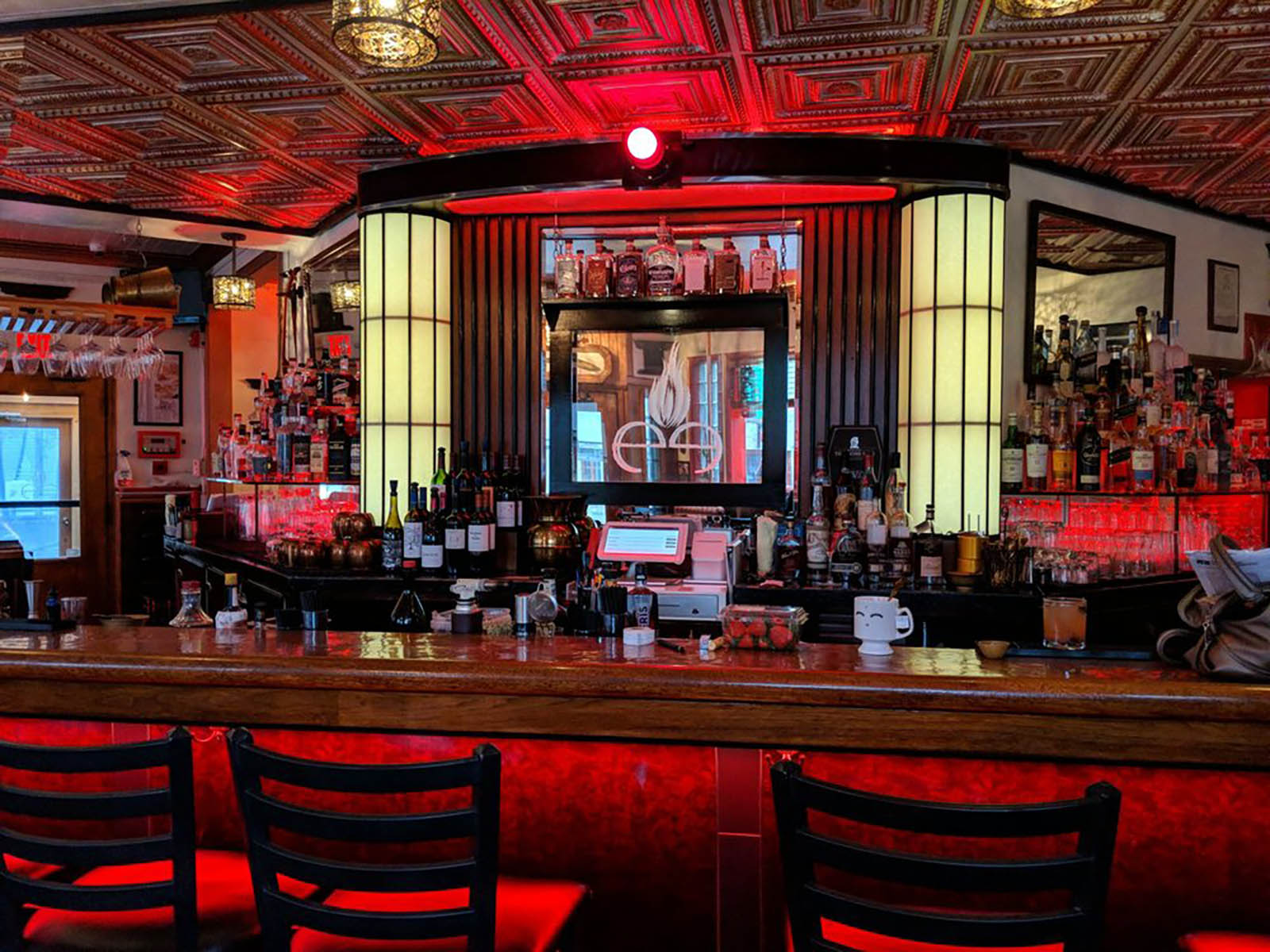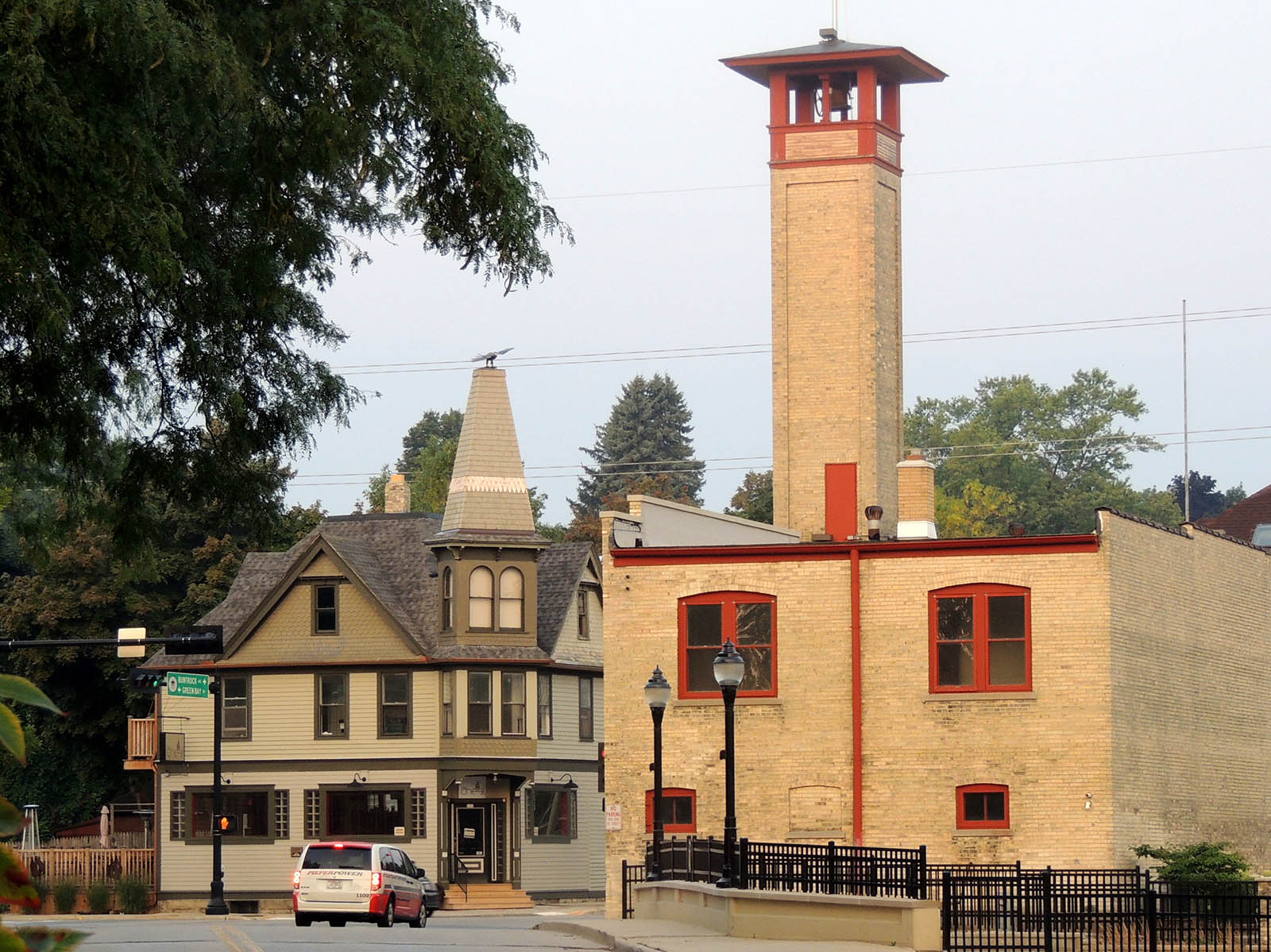 "Being that the prior building was an old home, there were certain aspects of it that were just difficult to work with. So, we eagerly await the opportunity to bring something back to the village that we hope will take it another 130 years-plus and be a model for our community for many years to come."
Vintage photos courtesy of The Cheel and the Mequon-Thiensville Historical Society.
Born in Brooklyn, N.Y., where he lived until he was 17, Bobby received his BA-Mass Communications from UWM in 1989 and has lived in Walker's Point, Bay View, Enderis Park, South Milwaukee and on the East Side.
He has published three non-fiction books in Italy – including one about an event in Milwaukee history, which was published in the U.S. in autumn 2010. Four more books, all about Milwaukee, have been published by The History Press.
With his most recent band, The Yell Leaders, Bobby released four LPs and had a songs featured in episodes of TV's "Party of Five" and "Dawson's Creek," and films in Japan, South America and the U.S. The Yell Leaders were named the best unsigned band in their region by VH-1 as part of its Rock Across America 1998 Tour. Most recently, the band contributed tracks to a UK vinyl/CD tribute to the Redskins and collaborated on a track with Italian novelist Enrico Remmert.
He's produced three installments of the "OMCD" series of local music compilations for OnMilwaukee.com and in 2007 produced a CD of Italian music and poetry.
In 2005, he was awarded the City of Asti's (Italy) Journalism Prize for his work focusing on that area. He has also won awards from the Milwaukee Press Club.
He can be heard weekly on 88Nine Radio Milwaukee talking about his "Urban Spelunking" series of stories.