The long-awaited Tied House officially opened yesterday in a historic Third Ward building, 124 N. Water St., formerly the Irish Pub and before that, the beloved M&M Club.
"We're officially open. We're doing it!" says Melissa Weber, who owns and operates the business with her husband Adam. The couple also lives in the Third Ward neighborhood.
Fans of the Irish Pub will appreciate that the space – and the comfortable, fragrant patio – didn't change in configuration, but have a fresh, sleek feel that incorporates both art and nature.
High points of the remodel include the original long and winding bar is now encased in a new layer of smooth, hand-poured concrete and the back bar features LED-lit shelves that change colors with shiny black-tiles behind it. A living wall of greenery softens a wall-mounted TV and vintage photos of the building and neighborhood – as well as a stunning piece of original art by Evan Crain incorporating Milwaukee imagery in primarily blues and metallics – add to the visual mix.
"(The painting) actually changes hues depending on the light in the room," says Melissa.
The food-and-drink menu offers seasonal and classic drinks along with bar bites such as wings and fried cheese curds and a brunch menu will be unveiled in about a month. Event space is available for rent on the upper level of the Tied House.
The Tied House's name has historic roots. The building opened in 1904 as a Pabst Brewery tied house, which means the tavern had an exclusive relationship with Pabst and didn't sell competitors' beer. Today, a stone carved Pabst logo remains on the outside of the building.
The Tied House plans to offer live music in the near future, potentially small jazz and Latin bands.
"The sky is really the limit as to what we can do here," says Melissa. "For now, we're focusing on guest service and once we get that really tight we plan to do some really cool things. We're definitely about being fresh and innovative."
Stay tuned to OnMilwaukee for more about Tied House's food offerings in the future. For now, check out more photos of the Third Ward's newest hang spot (and note the weather was uncooperative during the grand opening):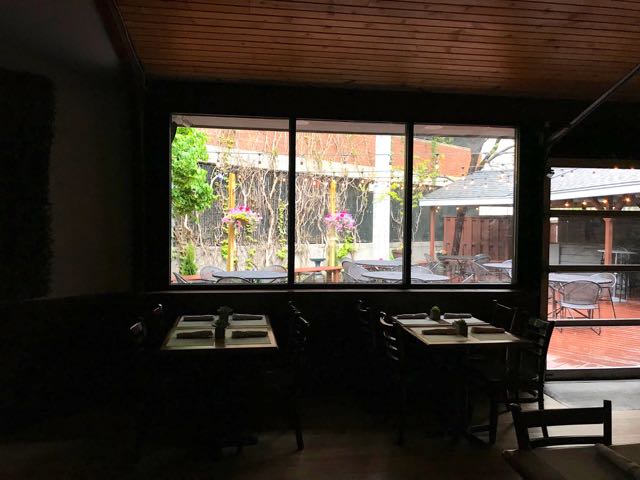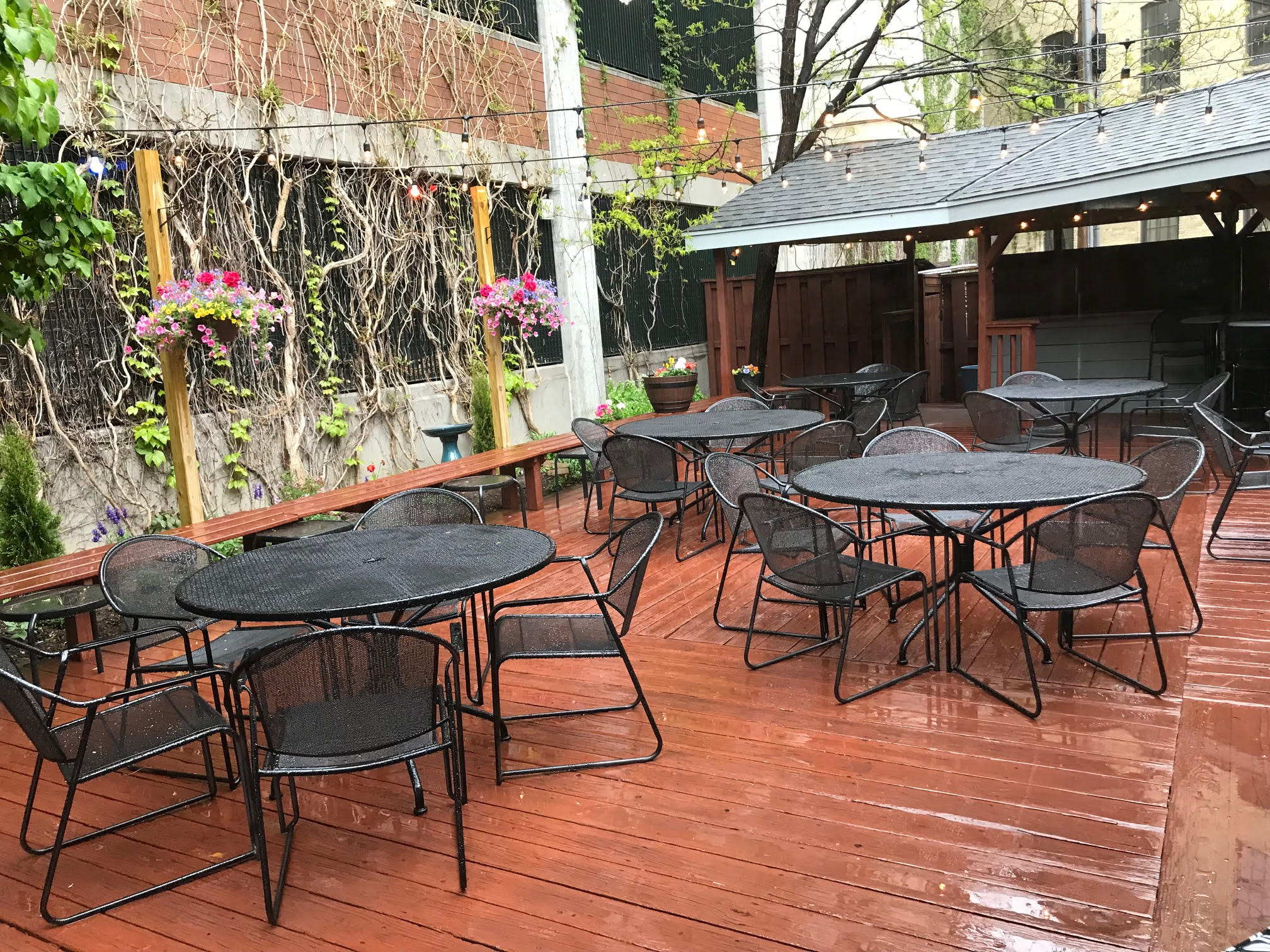 The Tied House is open Tuesday through Friday from 4 p.m. to close and Saturday and Sunday from noon to close.
Molly Snyder grew up on Milwaukee's East Side and today, she lives in the Walker's Point neighborhood with her partner and two sons.
As a full time senior writer, editorial manager and self-described experience junkie, Molly has written thousands of articles about Milwaukee (and a few about New Orleans, Detroit, Indianapolis, Boston and various vacation spots in Wisconsin) that range in subject from where to get the best cup of coffee to an in-depth profile on the survivors of the iconic Norman apartment building that burned down in the '90s.
She also once got a colonic just to report on it, but that's enough on that.
Always told she had a "radio voice," Molly found herself as a regular contributor on FM102, 97WMYX and 1130WISN with her childhood radio favorite, Gene Mueller.
Molly's poetry, essays and articles appeared in many publications including USA Today, The Writer, The Sun Magazine and more. She has a collection of poetry, "Topless," and is slowly writing a memoir.
In 2009, Molly won a Milwaukee Press Club Award. She served as the Narrator / writer-in-residence at the Pfister Hotel from 2013-2014. She is also a story slam-winning storyteller who has performed with The Moth, Ex Fabula and Risk!
When she's not writing, interviewing or mom-ing, Molly teaches tarot card classes, gardens, sits in bars drinking Miller products and dreams of being in a punk band again.