OnMilwaukee.com is celebrating its 15th birthday all September, and in nearly two decades of operation there have been some stories that stand above them all.
As co-founder and publisher Andy Tarnoff has often said about OnMilwaukee.com, "It's not our job to tell stories saying how great Milwaukee is, it's our job to tell great stories about Milwaukee."
In no particular order here are 15 of stories from the last 15 years that turned our readers' heads:

Photo: Andy Tarnoff

Sometimes, great stories aren't about great topics – and every city has an underbelly. In 2006, Drew Olson and Andy Tarnoff accompanied the Milwaukee Police Department's Vice Squad as they hit the streets.

There hasn't been a nude beach in Milwaukee since 1993, but the stories about Paradise Beach captivated people a decade later (and now, 20 years after close).

For 15 years, OnMilwaukee.com has covered the good, the bad, the weird – and you never know what resonates. Such is the case with this unique story about the rather famous "Milwaukee Brace."

Photo: Neil Kiekhofer / Front Room Photography
The heart of Milwaukee is its people, and OnMilwaukee.com has talked to many of them over the years. One of the most popular was Carrie Wendt, a popular voice on local radio.
Playing off the things to do list, we realized that people looking for such things may have kids tagging along. And, realizing not everything in this city is exactly kid-friendly, this ever-popular compilation provides parents with a variety of activities for the young ones.
For years, a Milwaukee man pretended to be a professional baseball player and eventually convinced legitimate agents to sign him. OnMilwaukee.com began an investigation into Montaous Walton which resulted his arrest for fraud. The story captured the imagination, earning air time on television and radio and follow up stories on web sites nationwide.
Photo: Mazzzur / Shutterstock.com
The run-up to Harley Davidson's centennial celebration was immense, and many were wondering which monster musical act would headline the festivities. Then, Sir Elton John appeared on stage. The rest, they say, is history.
Photo: Big Time Rush / Facebook
Summerfest brings headliner upon headliner to Milwaukee summer after summer – but when the boy band Big Time Rush came to town in 2012 they not only took over the city, but this review was spread around the world by their fans.
The Milwaukee Brewers weren't the only attraction taking the country by storm in the summer of 2011 – there was also the lovely brunette sitting right behind home plate. She captured the nation's attention and will forever be known as "Front Row Amy."
Photo: Allen Fredrickson
Few things get the blood boiling than sports rivalries, and publisher Andy Tarnoff set things off with a rant on our neighbors to the South who, for years, referred to Miller Park as "Wrigley North."
If you're going to look to the Milwaukee experts to know what to do here, we've got to tell you what not to do as well.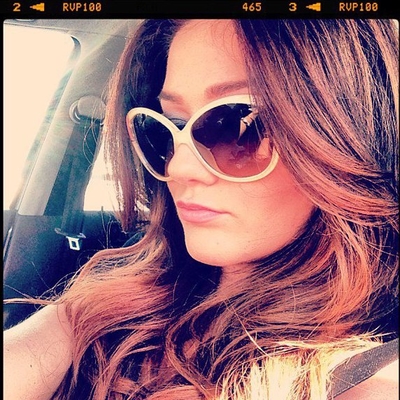 Photo: Tiffany Marciniak / Facebook
Sometimes, it's all about being in the right place at the right time. During "Las Vegas Week" in 2007, OnMilwaukee.com caught up with a transplanted Milwaukeean named Tiffany Marciniak who was working at Hooters. Needless to say, people were interested in why she went out there!
Speaking of popular figures in this city, few resonated like Frank Pecoraro, center, who was better known as the "Pepperoni-cannoli guy" on Brady Street. When he passed away last year, it was news all around the Brew City.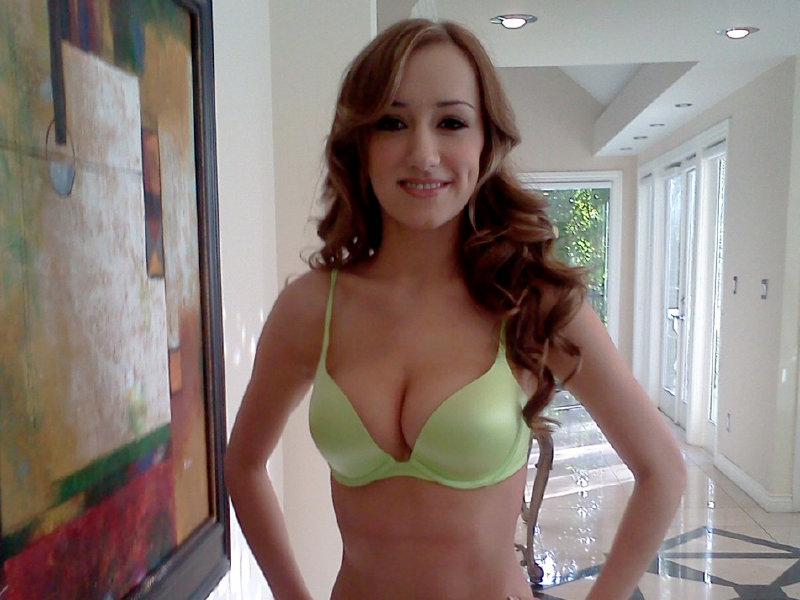 Photo: vickyssecrets.tumblr.com
Victoria Rae Black took some time to talk about moving out of Milwaukee and into the adult entertainment industry, leading to one of the most visited articles at OnMilwaukee.com.
You can't go anywhere on the web, or Milwaukee, and not find this list. Used daily by residents and non-residents alike, this top 100 list remains a popular guide for people looking for the best things to do in the Cream City (including Milwaukee Brewers playoff hero Nyjer Morgan, who set out to check off more than few).
Jim Owczarski is an award-winning sports journalist and comes to Milwaukee by way of the Chicago Sun-Times Media Network.
A three-year Wisconsin resident who has considered Milwaukee a second home for the better part of seven years, he brings to the market experience covering nearly all major and college sports.
To this point in his career, he has been awarded six national Associated Press Sports Editors awards for investigative reporting, feature writing, breaking news and projects. He is also a four-time nominee for the prestigious Peter J. Lisagor Awards for Exemplary Journalism, presented by the Chicago Headline Club, and is a two-time winner for Best Sports Story. He has also won numerous other Illinois Press Association, Illinois Associated Press and Northern Illinois Newspaper Association awards.
Jim's career started in earnest as a North Central College (Naperville, Ill.) senior in 2002 when he received a Richter Fellowship to cover the Chicago White Sox in spring training. He was hired by the Naperville Sun in 2003 and moved on to the Aurora Beacon News in 2007 before joining OnMilwaukee.com.
In that time, he has covered the events, news and personalities that make up the PGA Tour, LPGA Tour, Major League Baseball, the National Football League, the National Hockey League, NCAA football, baseball and men's and women's basketball as well as boxing, mixed martial arts and various U.S. Olympic teams.
Golf aficionados who venture into Illinois have also read Jim in GOLF Chicago Magazine as well as the Chicago District Golfer and Illinois Golfer magazines.