In the 90s, piano virtuoso Tori Amos eased mainstream audiences into listening to songs about sexual assault, abortion and myriad other taboo topics. She played an important role during the rise of female singer-songwriters and ushered a massive fan base into her world of beauty, melancholy, vulnerability and resilience.
Fast forward three decades later to tonight. Amos performed a gorgeous, high-voltage show to a nearly sold-out crowd at the Warner Grand Theater and she had but one mood to share: joy.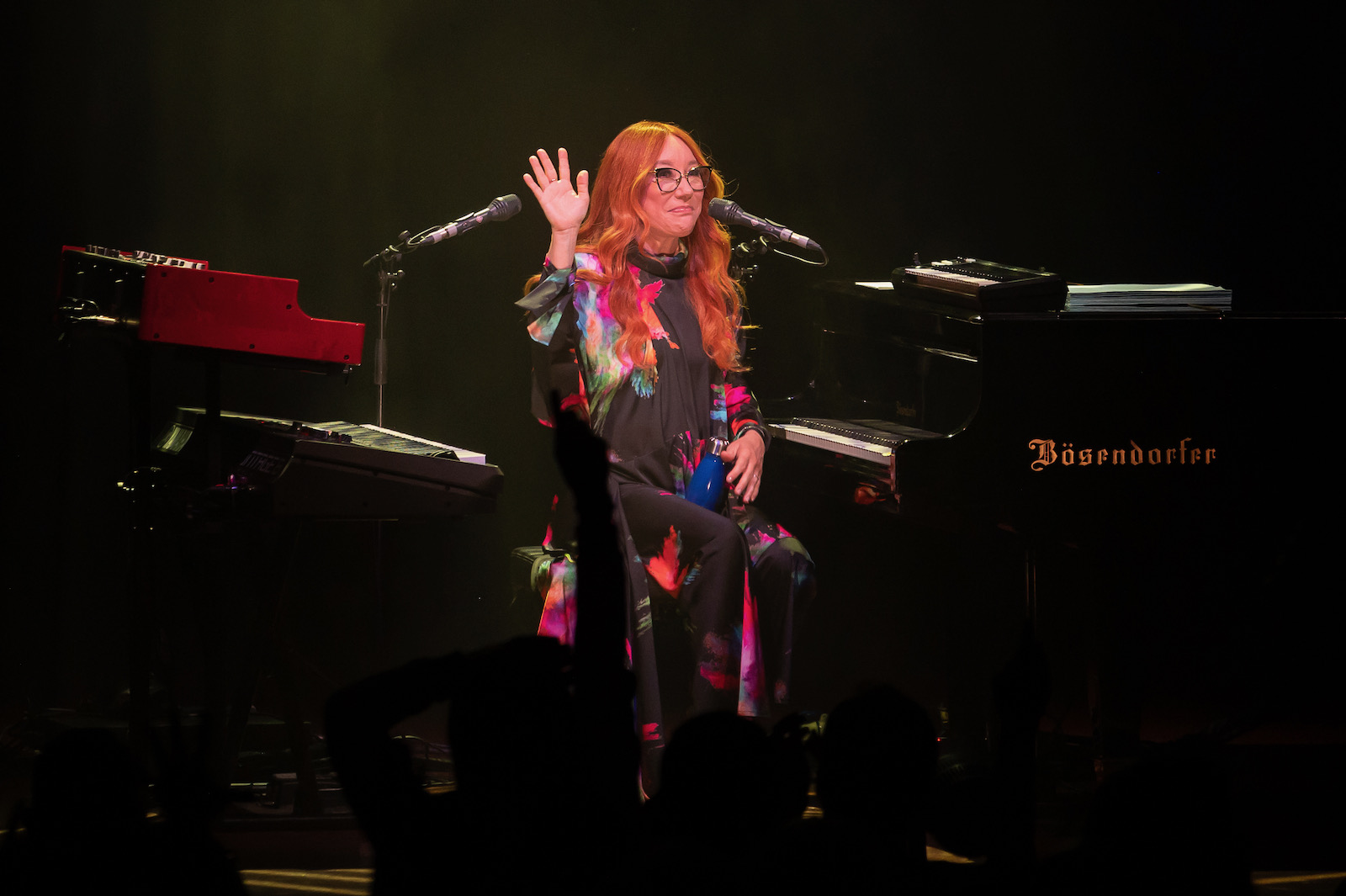 After a long depression fueled by the death of her mother and the isolation of pandemic lockdown, 58-year-old Amos reclaimed her magic by releasing "Oceans to Oceans," her 16th album, and embarking on a 30-stop tour.
Her choice of songs, however, was not a reflection of her latest work. Instead Amos delivered a 100-minute show that included songs from at least eight of her albums, many of which were deep cuts, and three covers including powerhouse renditions of Joni Mitchell's "River" and Britney Spears' "One More Time."
It was definitely a show for deep-rooted Tori fans.
And as her fans are well aware, no two Tori Amos shows are the same. Her set list from the show the evening before in Madison opened with "Juarez" and closed with "Cornflake Girl," but featured very different songs in between including "Mother Revolution," "Russia," "Twinkle" and "Spring Haze."
During the show, Amos perched between her beloved Bösendorfer piano and a bank of keyboards. Sometimes she played both keyboards at the same time while delivering passionate, pitch-perfect vocals.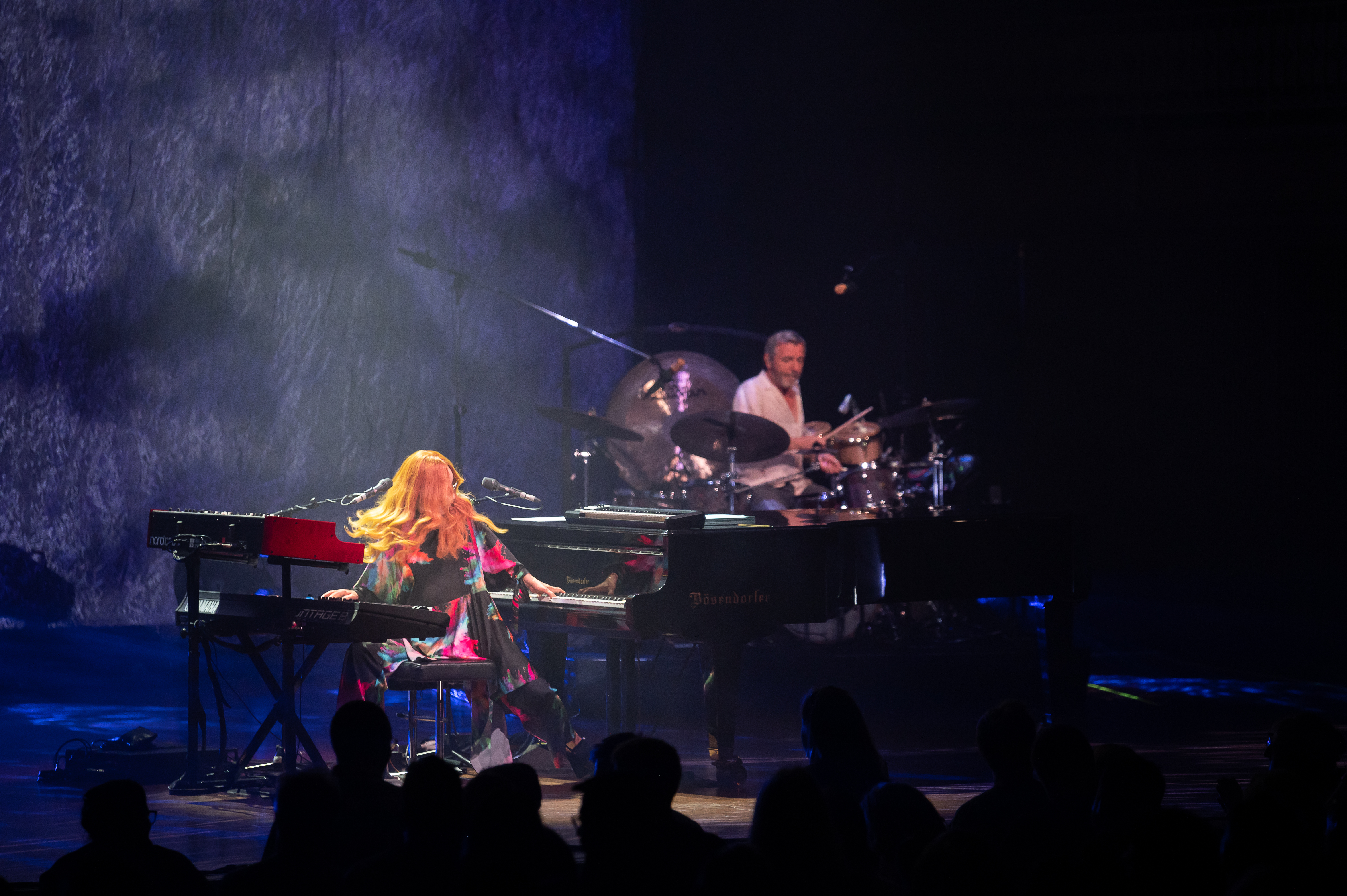 Amos was extremely engrossed in her intricate masterpieces and yet very present, often turning her head to connect with the audience. She spoke little, but pressed her hands together in thanks often. She was also delighted by her accompanying musicians, bassist Jon Evans and percussionist Ash Soan.
Amos declared that after performing multiple concerts on the East Coast and the Midwest, the Midwest "kicked the East Coast's ass." Not surprisingly, this was a huge hit with the audience, comprised of both men and women from multiple generations.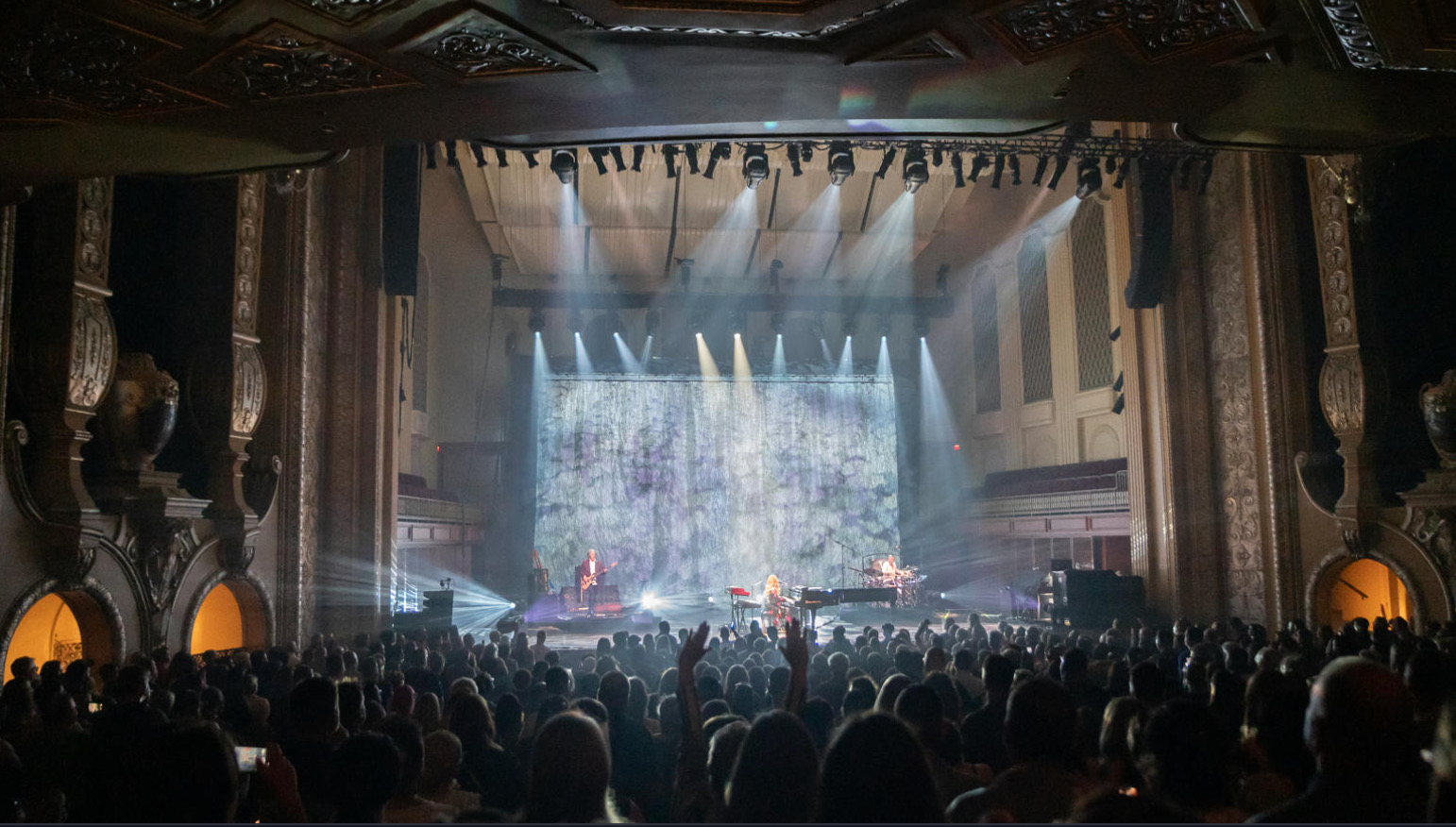 Amos will continue the tour later this week on the West Coast.
During the show, Amos wore spectacles, a flowy dress and her signature high heels. But her most notable features were her shiny red hair and her genuine smile that was visible from the balcony – where the sound, at times, was compromised.
"We love you, Tori!" fans yelled throughout the show, some adorned with glow-bracelets. And we meant it.
Set list:
1. Juárez
2. Bouncing Off Clouds
3. Sweet Sangria
4. Amber Waves
5. Ocean to Ocean
6. Addition of light divided
7. Playboy Mommy
8. Twinkle
9. River (Joni Mitchell)
10. Russia
11. Mother Revolution
12. Pancake/Ohio (Neil Young)
13. Spring Haze
14. Devil's Bane
15. House of the Rising Sun (trad.)
16. Cornflake Girl
Encore:
One More Time (Britney Spears)/ I Feel The Earth Move (Carole King)
Precious Things

Molly Snyder started writing and publishing her work at the age 10, when her community newspaper printed her poem, "The Unicorn." Since then, she's expanded beyond the subject of mythical creatures and written in many different mediums but, nearest and dearest to her heart, thousands of articles for OnMilwaukee.

Molly is a regular contributor to FOX6 News and numerous radio stations as well as the co-host of "Dandelions: A Podcast For Women." She's received five Milwaukee Press Club Awards, served as the Pfister Narrator and is the Wisconsin State Fair's Celebrity Cream Puff Eating Champion of 2019.