The Kwik Trip Tour of America's Dairyland (often shortened to ToAD and pronounced like the amphibian) is a trans-city, 11-day block party that also happens to have a high-speed, edge-of-your-saddle bike race rolling through it. The series, which runs from June 15 - 25, attracts nearly 1,000 racers from around the U.S. as well as 15 other countries across the globe.
What is it about ToAD that piques the interest of so many people, from such great distances? A lot of it has to do with the unique, long-form schedule. Indeed, few – if any – other race series feature as many days of criterium-style racing in a row. The 98.5% approval rating from riders probably doesn't hurt, either.
But, of course, that kind of travel and duration of stay comes with a cost to the incoming athletes. Time away from work, flights, gas, rooming and vehicle rental can all add up. And so, to make the series more accessible to more participants, ToAD organizers have developed a local host-housing system to try and ease this burden.
And though it has been a successful program, the number of incoming riders still vastly outnumbers the number of willing hosts.
"On average we have about 30 families hosting racers each year," said host-housing coordinator Sarah Drilias. But, she notes, "often times long-term friendships are made [through this system], and in following years, the cyclists reach out directly to their hosts from the previous year." So the total number is likely higher.
"Currently I have close to 40 cyclists requesting housing, but requests generally ramp up the closer we get to race day."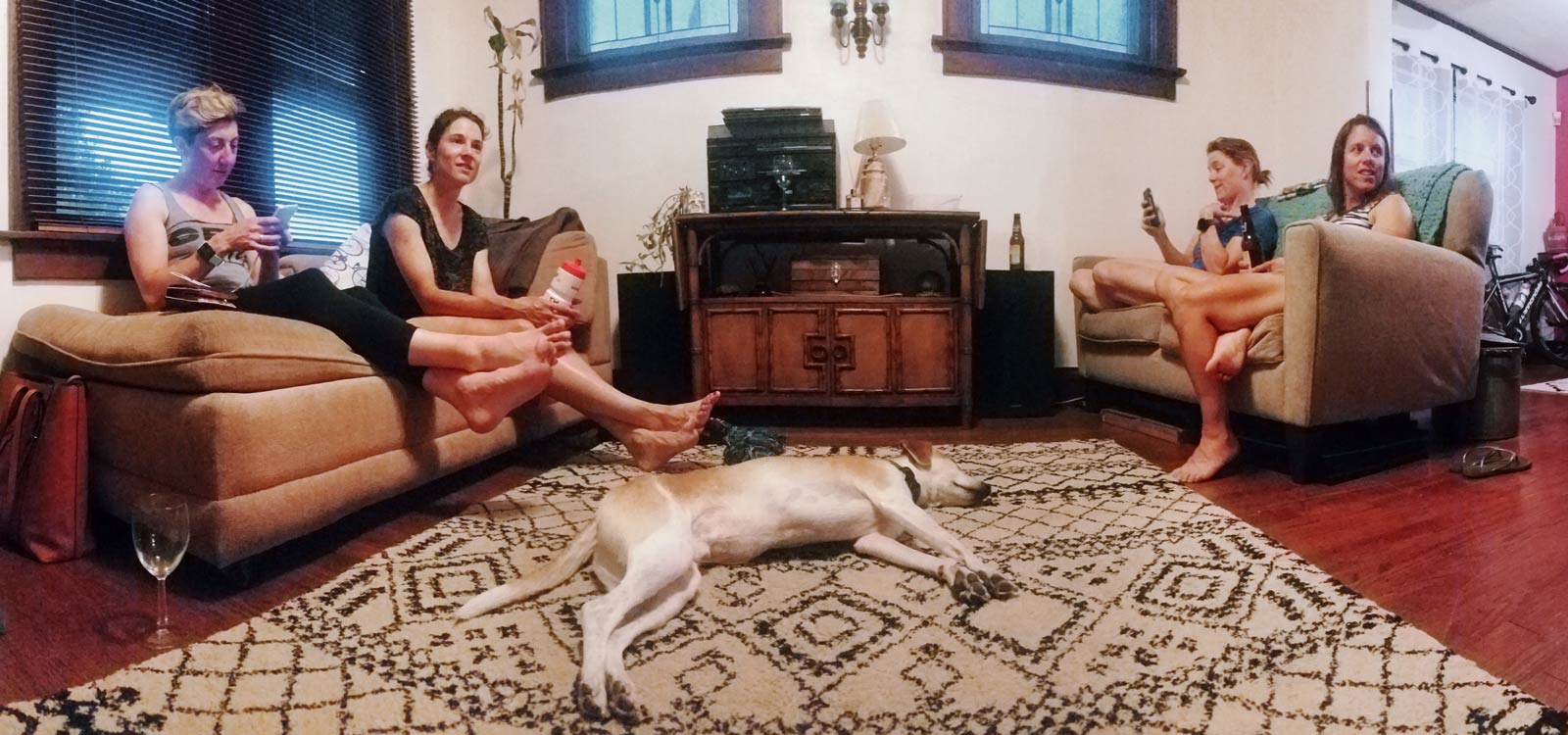 To many, the prospect of hosting strangers for 11 days may sound like a big ask, but speaking from personal experience, the overall effort required is pretty minimal and the act of hosting has been a rewarding experience. These aren't your in-laws (to say nothing of my own wonderful mother-in-law, who also participates in the program); You don't have to worry about providing your guests with food, or entertainment, or drive them around on sight-seeing tours. What they are mostly looking for is a comfortable place to sleep, a little fridge space, an outlet for their rice-maker, and a secure, indoor spot for their bike. Access to a washer and dryer are a bonus, too.
"Overwhelmingly, the feedback I have received on both sides is that the host-housing system a wonderful experience," says Drilias. "Cyclists are grateful for a home away from home while they race and hosts love 'being a part of the action' that is professional cycling."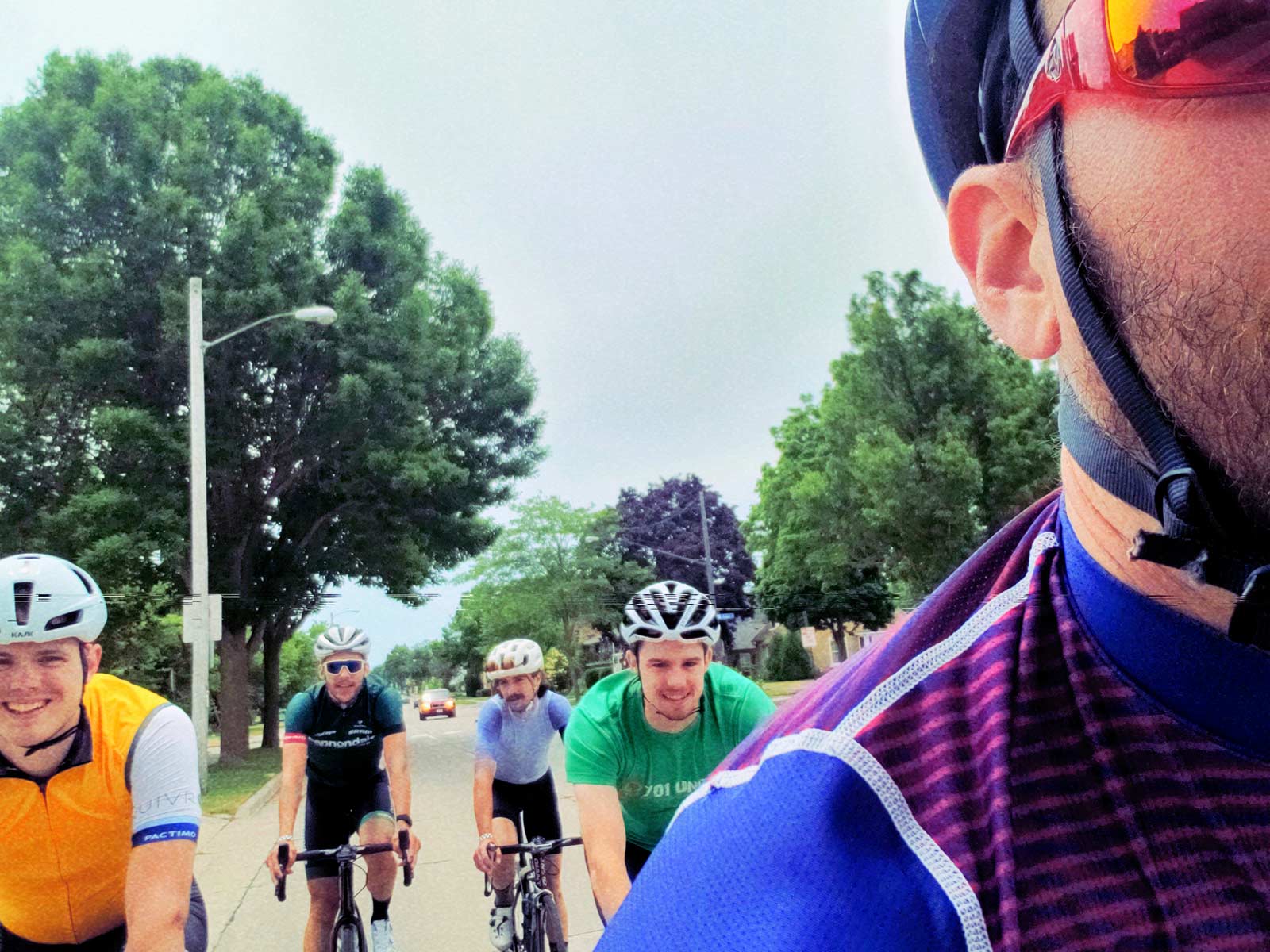 Bike racing can feel like a somewhat anonymizing sport. When you combine out-of-town athletes from a niche sport, decked out in similar colors, with their faces blocked by big sunglasses and helmets, whizzing by at fast speeds in big blobs, it's hard to know who to cheer for. Being a host therefore gives you a default starting point.
Host-housing is great, but it's not a perfect system.
"As with anything in life, there are positives and negatives [to hosting]," admitted Drilias. "Sometimes hosts and cyclists don't get along for whatever reason. I've heard of very messy cyclists, and I've heard of hosts who smoke!
"But overall it seems to have a positive effect."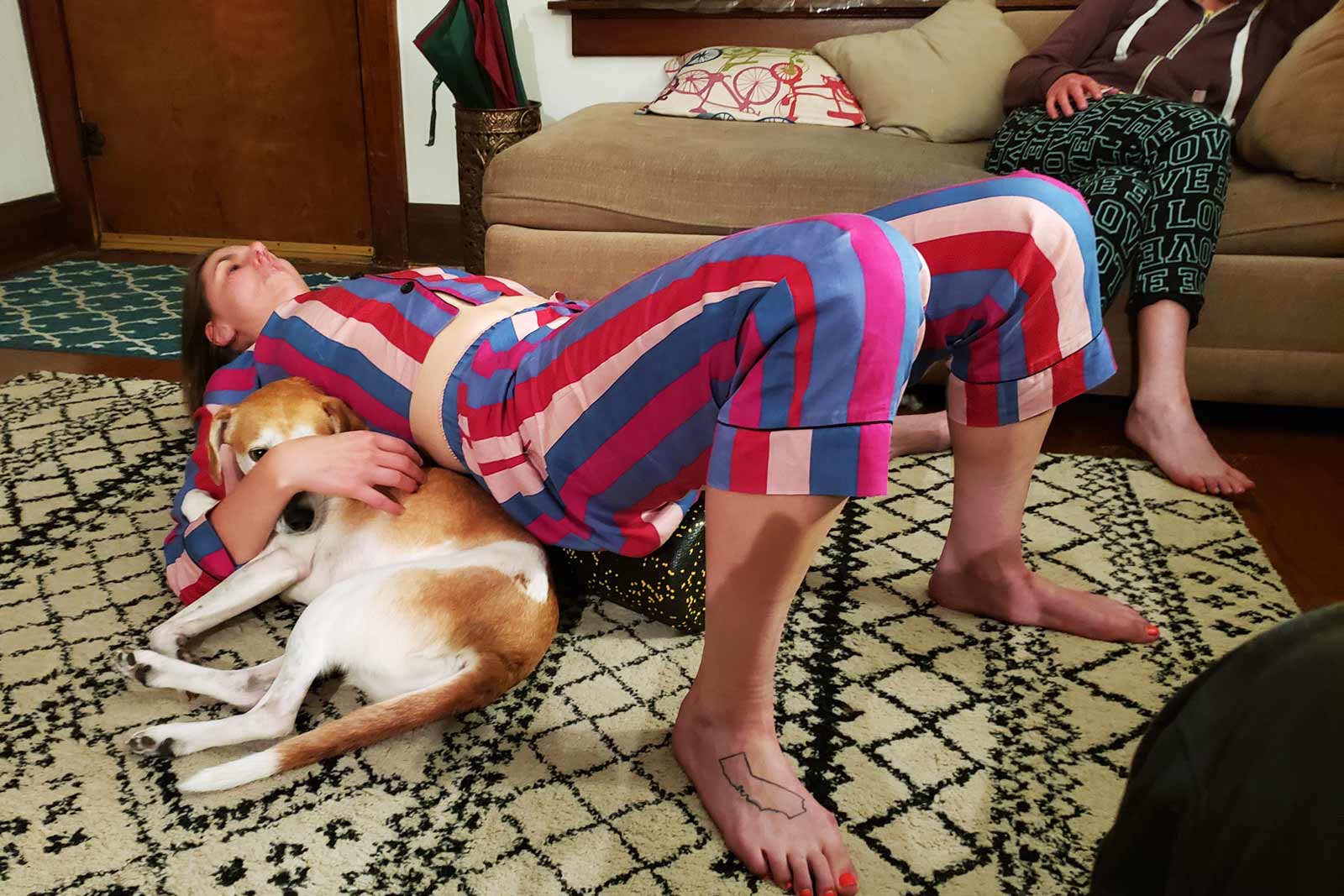 Speaking personally, I've been lucky enough to enjoy that overwhelmingly positive side, and I would happily host any one of my past guests once again. But this brings up issues in and of itself: Over the years we have met and hosted so many lovely people, who inevitably bring more lovely people back the next year, who then swap teams and bring out ever more excited people. It's an embarassment of rich friendships, and becomes difficult to disappoint. If only I had the space...
How do I become a host?
Lining up to host is easy; you just have to let Drilias know how many available sleeping surfaces you have (and what type) and she will find teams to fill them. If space is limited, teams can be split across multiple houses, but hopefully within a short distance of one another.
So, if you have a free room and an extra key, you can get in contact with Sara at sdrilias@tourofamericasdairyland.com and she will be happy to find a guest for you.
Jason McDowell grew up in central Iowa and moved to Milwaukee in 2000 to attend the Milwaukee Institute of Art and Design.
In 2006 he began working with OnMilwaukee as an advertising designer, but has since taken on a variety of rolls as the Creative Director, tackling all kinds of design problems, from digital to print, advertising to branding, icons to programming.
In 2016 he picked up the 414 Digital Star of the Year award.
Most other times he can be found racing bicycles, playing board games, or petting dogs.