The 10th season of the Tour of America's Dairyland is underway, and in its last four days, the series moves into the city for its final races in Shorewood, Bay View, the East Side and Wauwatosa.
The downpours in Kenosha didn't dampen riders' spirit and the massive hill climbs in Port Washington didn't crack their courage. The Tour treats racers around the world to 11 uninterrupted days of biking around southeastern Wisconsin, the longest of any series in the United States.
It's basically the Summerfest of bike racing. Each day features several competitions that cater to various skill levels, ending with the elite Pro 1/2 Women and Pro 1/2 Men.
Each locale attempts to make its mark on racers and audience members, with plenty of local flavor via food, drinks and other non-cycling entertainment from the local business districts.
Here are some tips of what to look for – listed in no particular order, so make sure you corroborate.
America's best cyclist: Katie Fn Compton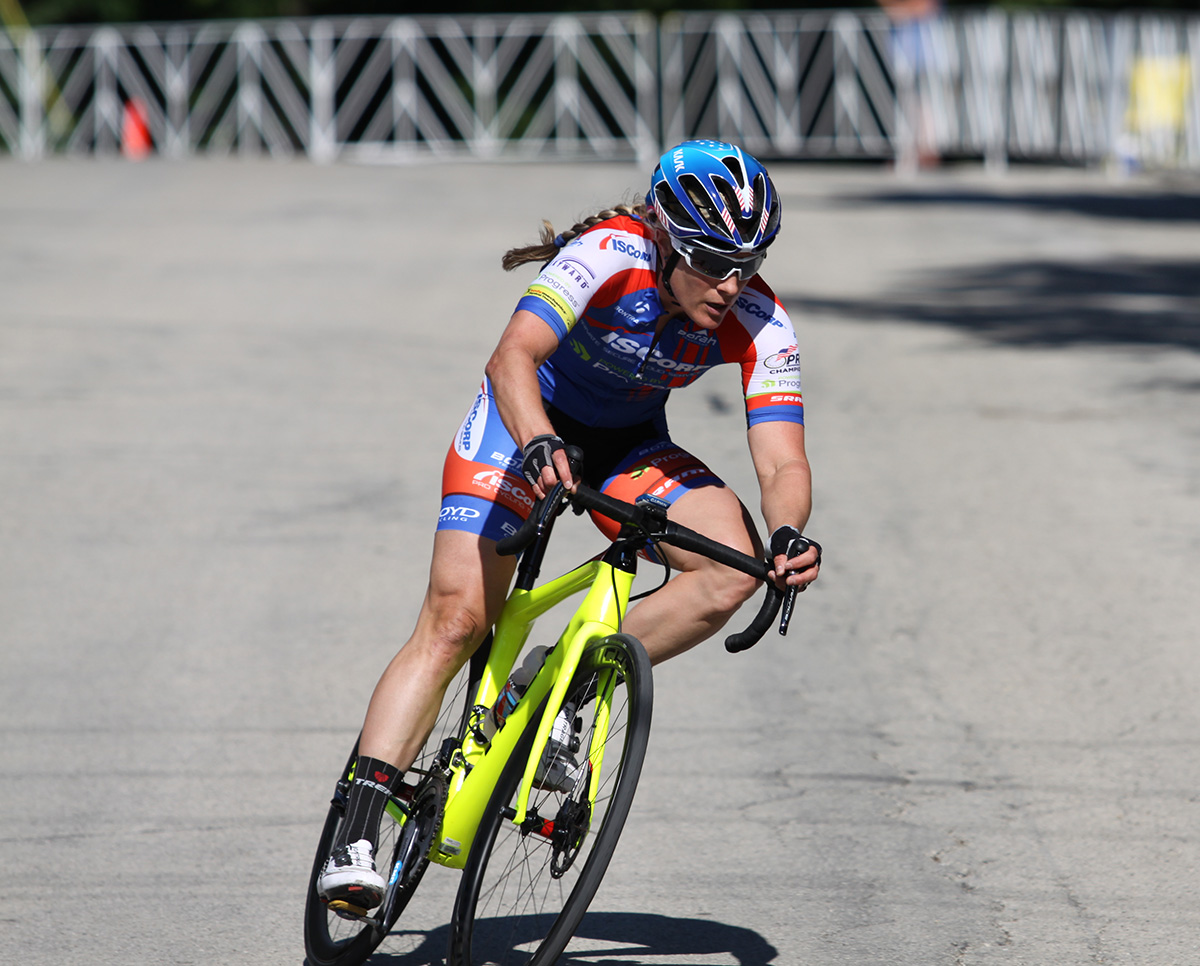 Katie Compton, whose Twitter handle is @KatieFnCompton because she is probably among the best Fn American cyclists ever, has won the National Cyclocross Championship 14 Fn times and is using the Tour of America's Dairyland to train for her Fn 15th. She's pretty easy to spot in the pro women's 1-2 field: she's usually the one off the Fn front.
Streetlight racing
The Café Centraal Bay View Classic is the only day to feature a night competition during the final Pro Men's race. It makes for challenging (or artistic) photo opportunities, but the street-festival revelry under the street lamps of Kinnickinnic Avenue is not a bad way to spend the night.
Fat bike racing
Most of the Tour of America's Dairyland races will be done on super aero, carbon fiber or aluminum road bikes with drop bars and skinny tires, but they did make room (lots of room) for other races, as well. The Café Centraal Bay View Classic will feature the Wheel and Sprocket Hugh Jass Faterium, a race on fat bikes – those bikes with tires in excess of two or three inches wide.
While it's bound to be slower than any of the races the rest of the day, I would reckon many of these riders could hold their own no matter what bike they ride. Those who don't may sacrifice their placing for a beer handup instead.
World class track racers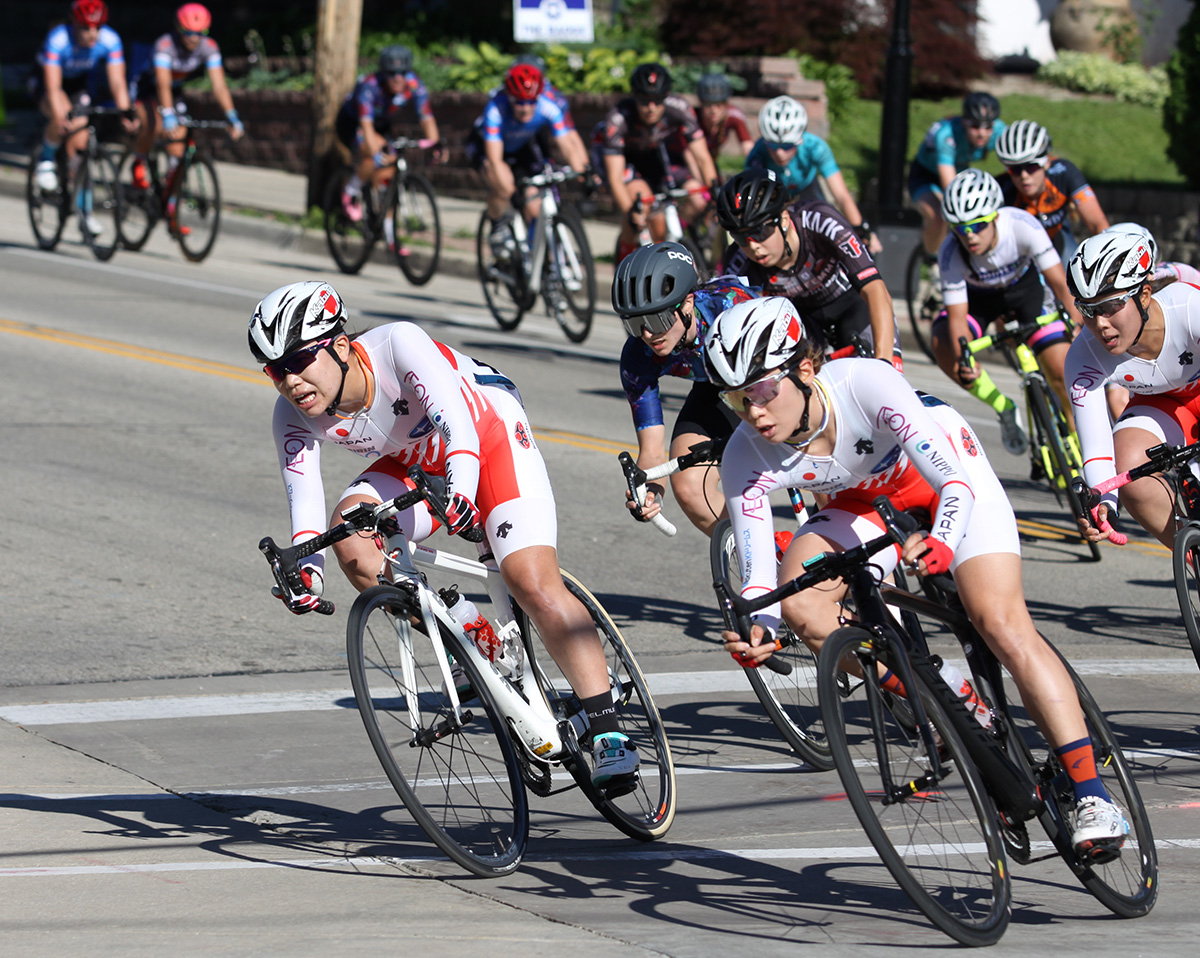 Crit racing and track racing may look similar upon first glance, what with racers riding around in circles, but they are two very different disciplines.
The sport of track racing is home to the fastest humans alive, reaching speeds of nearly 53 miles per hour … but over incredibly short durations. Bikes are brakeless fixed gears and the velodrome track is bowl-shaped. Crit racing is the opposite: bikes with brakes that can shift, raced on flat roads.
Because there are very few races of a similar length as the Tour of America's Dairyland, it attracts racers from all over the world who use the series to launch themselves to the top of their game – including for the first time, the Japanese Cycling Federation track team. Most of the six women and three men have medaled and competed in the 2018 World Championships. I'm really hoping to see them shine in the Fyxation Open, which merges both worlds. Speaking of which …
Fixed gear racing
After listening to hours of racing with 20-plus gears (clicka clicka clicka) and cassettes with high-tension pawls (bzzzzzzzzzz) it's bizarre listening to fixed gear racers glide by silently.
Fixed gear bikes are 1-to-1 direct-drive, so there is no freewheel, there are no gears and there are no brakes; ya gotta know how far you can lean without striking your pedal on the ground and when to start back-pedaling, so you don't go flying off the course. It's a race about sheer strength, endurance and being choose-y about the cog you start with.
The Shorewood Criterium Cycling Classic, Café Centraal Bay View Classic and Otto Wenz Café Hollander Downer Classics will feature the Fyxation Open.
Unlimited brats and beer
Every year, Ben's Cycle throws a giant party at the Otto Wenz Café Hollander Downer Classics with a killer deal that's hard to beat. Historically, $20 would get you a Ben's T-shirt, all the brats you can eat and all the beer you can drink. All the money goes toward the several-thousand-dollar Men's and Women's Super Prime, which is sort of a race inside the race.
And now the deal is even better, with the money being split equally between the men's and women's races.
Keep an eye out for it again this year, and stuff those purses while stuffing your faces.
Novelty races
If the Lycra kits are not colorful enough for you, may I direct your attention to the novelty races?
The Otto Wenz Café Hollander Downer Classics feature oversized adult Big Wheel and tricycle Races.
Bring your sock game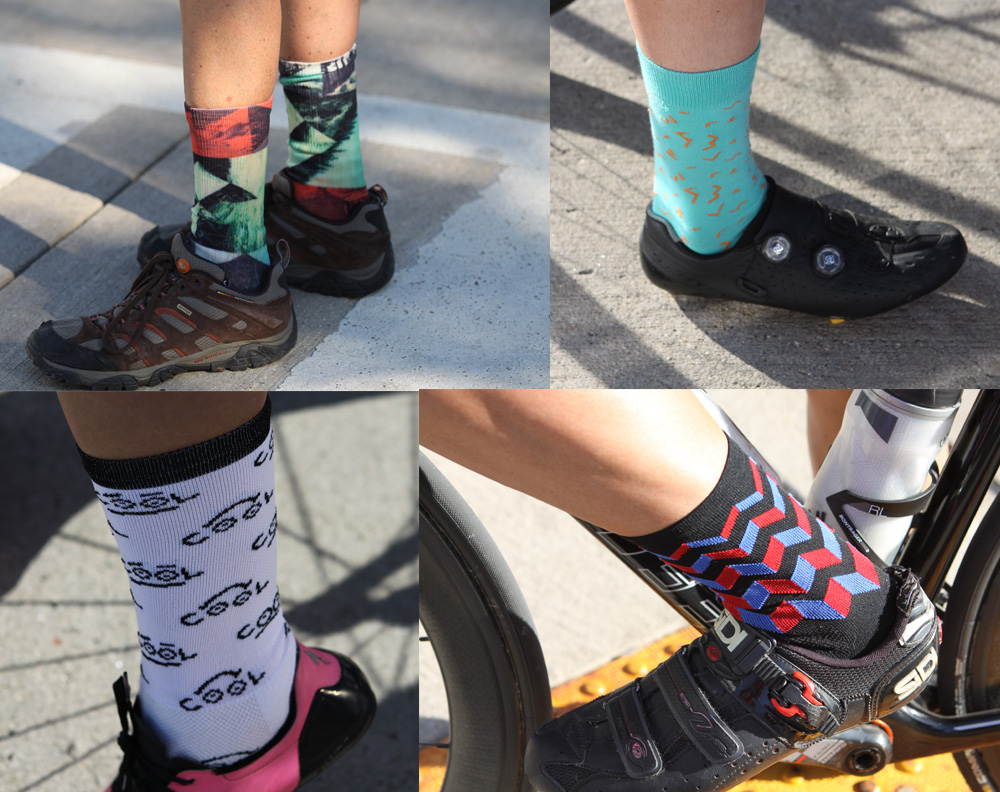 Cycling kits help denote who is on what team, but it also leaves individuals looking, well, uniform. So racers try to stand out with accessories, such as helmets, gloves, and socks. Whether you're racing or not, show your cycling support by sporting your kookiest mid-calfs.
Youth racing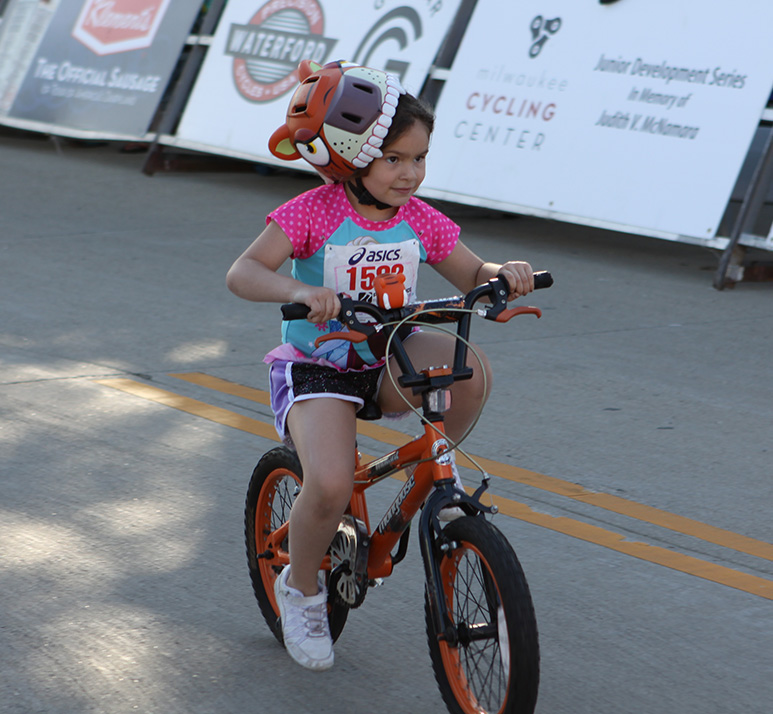 Every day of the racing schedule features some kind of local event, which usually includes youth racing. Kids 8 and younger will either ride down the main streets or, at most, do one lap of the course.
It's both endearing and funny to watch the lop-sided helmets, wicker baskets and trikes with tassels ride by and experience the schadenfreude of kids riding all the way up to the finish line, stopping JUST before crossing the line and causing an adorable pile-up behind them (as long as nobody gets hurt, of course). Pros need not apply.
Many days also feature junior races for the older and more competitive-minded youth ages 9-12, 13-14 and 15-18.
Best view
At the risk of blowing up my spot, the best view to watch race finishes is atop the parking garage on Downer Avenue, which gives you an unblocked view down the whole straightaway and a near-perfect bird's-eye view of the finish line.
Jason McDowell grew up in central Iowa and moved to Milwaukee in 2000 to attend the Milwaukee Institute of Art and Design.
In 2006 he began working with OnMilwaukee as an advertising designer, but has since taken on a variety of rolls as the Creative Director, tackling all kinds of design problems, from digital to print, advertising to branding, icons to programming.
In 2016 he picked up the 414 Digital Star of the Year award.
Most other times he can be found racing bicycles, playing board games, or petting dogs.