George Schneider, owner of iconic LGBTQ bar This Is It, 418 E. Wells St., and legendary pop culture icon Trixie Mattel announced their official business partnership today. The two have collaborated in different capacities over the years and recently decided to formalize their creative connection with a legal alliance.
Mattel, who currently lives in Los Angeles, will be involved in the bar's overall direction and strategic planning. She will also make virtual appearances to support the bar and, once the pandemic has subsided, will travel to and from Milwaukee – which is her hometown – with regularity.
As a drag queen, singer-songwriter, comedian, author, actor and television personality, Mattel has worked and socialized in LGBTQ bars all over the world, but always considered This Is It to be her home-base bar.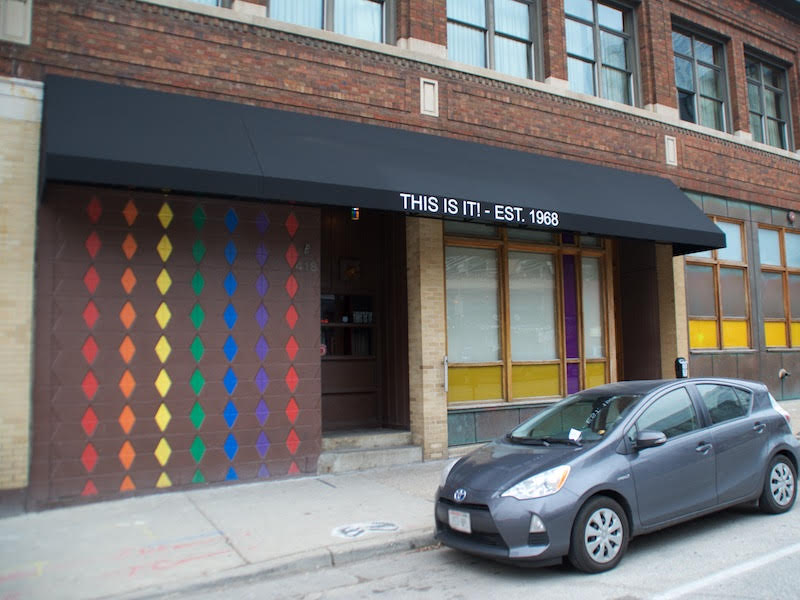 "I cut my gay teeth in Milwaukee, so to speak," says Mattel. "I first started going to This Is It when they had carpeting on the walls and a CD jukebox."
Mattel was born Brian Michael Firkus in Milwaukee and comes from a Native American family based in Crivitz, Wis. Growing up, her abusive stepfather called her "Trixie" when young Brian acted feminine, so she later powerfully reclaimed the name as her drag name. Mattel graduated from the University of Wisconsin-Milwaukee with a BFA in Music Theater and started performing in drag during "The Rocky Horror Picture Show" at the Oriental Theatre.
Mattel, whose look is inspired by her massive Barbie Doll collection, was the winner of the third season of "RuPaul's Drag Race All Stars" and placed sixth in the seventh season of "RuPaul's Drag Race." She has also released three albums, cowrote a New York Times bestseller "Trixie and Katya's Guide to Modern Womanhood" and is the founder and CEO of Trixie Cosmetics.
Schneider and Mattel started having a serious conversation about business partnership a few years ago, but at the time Mattel had too many other obligations. Now, however, is the perfect time for both of them, and they look forward to a future without COVID-19 where the bar can truly flourish.
"Sometimes a fresh pair of eyes is needed, and that's what I'm here for," says Mattel.
This Is It is Milwaukee's longest continually operating gay bar. June Brehm opened the bar in 1968 and it was later run by her son, Joe. Both of the Brehms were heterosexual.
"This always has been a melting place for the community regardless of age, race, gender or sexual preference. June set that tone from the beginning and Joe preserved that tone," says Schneider.
Schneider became the owner of This Is It in 2012. In 2016, Mayor Tom Barrett proclaimed March 31 "Joe Brehm Day" to recognize both Joe and June's LGBTQ community involvement by providing a safe and inclusive destination. In 2017, This Is It expanded to include a second bar and a dance floor.
Although Mattel has many proverbial irons in the fire, she looks forward to focusing more of her time and energy on This Is It.
"People say it's The Cheers of the LGBTQ bar scene and it really is," says Mattel. "This bar becomes a tradition for people after they go once. And now, with my global reach, I want to be a megaphone for that."

Molly Snyder started writing and publishing her work at the age 10, when her community newspaper printed her poem, "The Unicorn." Since then, she's expanded beyond the subject of mythical creatures and written in many different mediums but, nearest and dearest to her heart, thousands of articles for OnMilwaukee.

Molly is a regular contributor to FOX6 News and numerous radio stations as well as the co-host of "Dandelions: A Podcast For Women." She's received five Milwaukee Press Club Awards, served as the Pfister Narrator and is the Wisconsin State Fair's Celebrity Cream Puff Eating Champion of 2019.