Things are starting to look up for many of us, making it the ideal time to get involved with a meaningful endeavor that directly benefits Milwaukeeans.
For the 9th year, The Guest House of Milwaukee – an organization that provides shelter, housing, education, and services to the local homeless community – hosts the "UNDY 500" during the month of May. The donation drive playfully pits teams against each other to collect the most packages of new underwear, undershirts and bras in all sizes for men and women.
Hosting a mid-year fundraising event like the UNDY 500 helps The Guest House replenish much-needed items donated during the holidays, but have mostly been distributed by May.
"The UNDY 500 is an important event because even if individuals who enter Guest House with clothing supplies, almost everyone we serve has a need for new undergarments, which is one of the most basic needs," says Amy Rowell, Guest House's director of development.
More than a dozen teams are ready to cruise, but there's still time to sign-up. Individuals or groups can register right here in one of three categories: corporate, faith, or friends and family. To sign up, contact Alyssa Cabreza at alyssacabreza@guesthouseofmilwaukee.org or call (414) 881-8216.
Anyone who doesn't want to be a part of a team can shop the wish list at any time for a one-time donation. Browse items here.
At the end of the month, UNDY 500 organizers will identify one winning team from each category. Winners get a limited edition underwear keychain and bragging rights for a year.
"This event inserts fun and community-building competition into the serious nature of our work," says Rowell.
Find out more about The Guest House of Milwaukee by following them on Facebook or Instagram.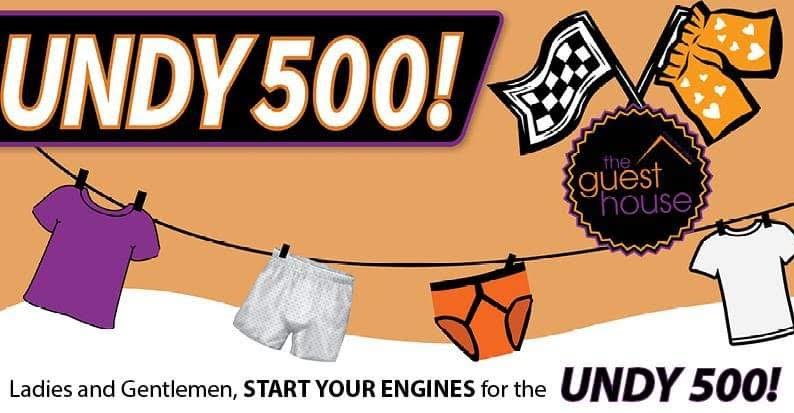 Molly Snyder started writing and publishing her work at the age 10, when her community newspaper printed her poem, "The Unicorn." Since then, she's expanded beyond the subject of mythical creatures and written in many different mediums but, nearest and dearest to her heart, thousands of articles for OnMilwaukee.

Molly is a regular contributor to FOX6 News and numerous radio stations as well as the co-host of "Dandelions: A Podcast For Women." She's received five Milwaukee Press Club Awards, served as the Pfister Narrator and is the Wisconsin State Fair's Celebrity Cream Puff Eating Champion of 2019.