Il Bosco, which means "the forest" in Italian, is an upscale eco boutique that recently opened at 225 S. 2nd St. in Walker's Point. The shop, owned by Christa Cianciolo, who co-owns Stack'd Burger Bar with her husband, Trevor Danielsen, sells primarily handmade, sustainable goods created by artists and craftspeople.
"We sell upcycle and repurposed furniture, fine jewelry, hand-blown glassware, upcycled leather bags, hand carved wood bowls, art, sustainable home goods and plants. We also sell the service of installing and consultation for living plant walls," says Cianciolo.
Il Bosco is true to its name in that everything reflects nature in some way.
"Our goal is to provide an ecologically sound alternative to chemical-laden furniture, home décor, jewelry and housewares that have become mainstream in our society," says Cianciolo. "We also want to do that by supporting individual artists who also have the same philosophy as ours, to create functional art with natural materials."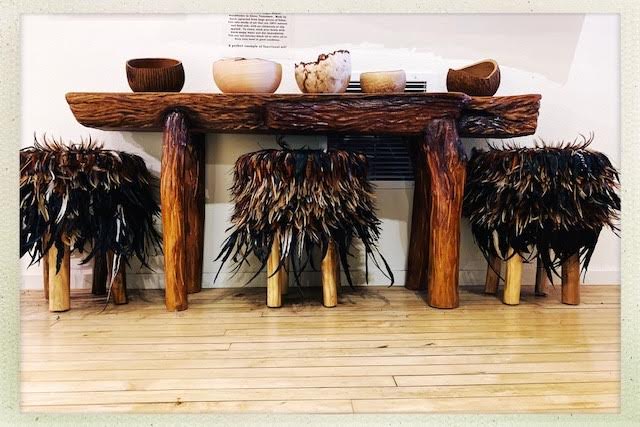 The shop's decor includes a 14-foot live wall of greenery that trickles into a koi pond. There is a second "wall of plants" in the back of the shop. Both walls are made entirely of planters made from recycled milk jugs.
"We want to inspire people to establish a relationship with plants to filter out chemicals in our indoor air," says Cianciolo.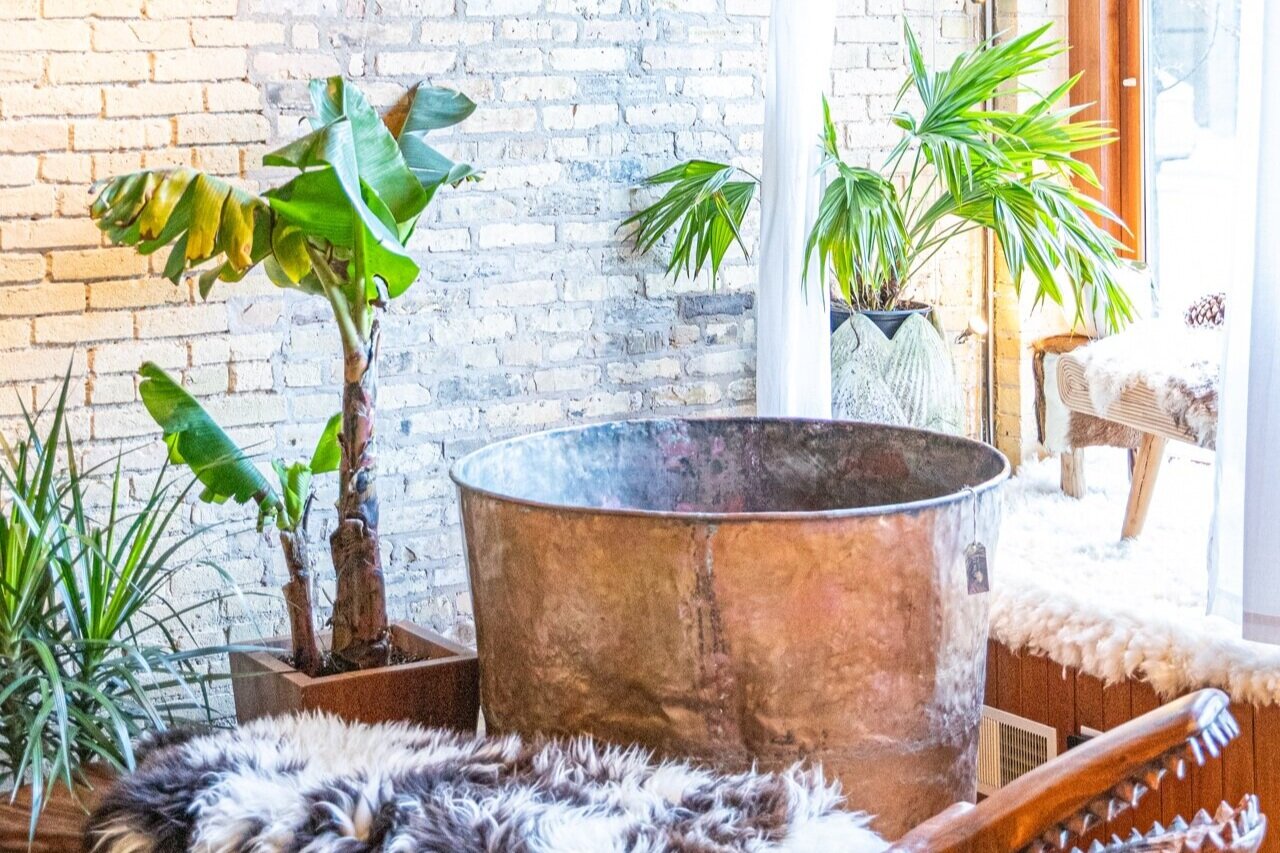 Cianciolo is also a scientist who worked in biotechnology and in pathology before opening the store. Her former job inspired her to work directly toward sustainability.
"When I saw all the carcinogenic chemicals we use and dispose of in healthcare, it was eye-opening and life changing," she says.
In the near future, Cianciolo plans to start a foundation in Milwaukee that leases unwanted spaces in the city and converts them into gardens that anyone can take vegetable and fruit from.
"Not just garden plots, more like parks with food for people with food insecurity," she says.
Last March, after the shutdown due to COVID-19, Cianciolo started a "recycled garden" made from take-out containers in the window at Il Bosco. They later moved the garden to Stack'd where they are also able to use the vegetables.
"I would love to do that on a much larger scale around the city. I would love to see Milwaukee be leaders in urban ecological innovations," says Cianciolo.
Il Bosco is, for now, open Thursday, Friday and Saturday from 11 a.m. to 5 p.m. (Il Bosco will be open on Christmas Eve from 11 a.m. to 4 p.m.) and Sunday from 11 a.m. to 4 p.m. Follow the shop on Facebook here.

Molly Snyder started writing and publishing her work at the age 10, when her community newspaper printed her poem, "The Unicorn." Since then, she's expanded beyond the subject of mythical creatures and written in many different mediums but, nearest and dearest to her heart, thousands of articles for OnMilwaukee.

Molly is a regular contributor to FOX6 News and numerous radio stations as well as the co-host of "Dandelions: A Podcast For Women." She's received five Milwaukee Press Club Awards, served as the Pfister Narrator and is the Wisconsin State Fair's Celebrity Cream Puff Eating Champion of 2019.