The launch of the first generation of mobile networks in the U.S. stretches all the way back to 1983 (and even 1979 in Japan), when the first analog voices floated across the airwaves. Periodic advancements and digitization of, well, nearly everything moved us through generations two through four and into today's 5G network. The latest developments in wireless technology are designed to handle increased speed and connectivity of the tremendous amount of diverse internet-connected devices we have today (and even those yet to come).
Earlier this year, Chicago-based UScellular began launching its 5G network and Wisconsin was among the first states to benefit. When the switch was flipped in March, it coincided with the first widely available 5G device: the Samsung Galaxy S20, but since then, numerous other 5G devices have been launched, from smartphones to tablets, to hotspots and routers. I personally don't have a phone with 5G capability yet, so UScellular let me borrow a new iPhone 12 and sent me out across the city to test the speeds of the new network. Little did I know, I didn't have to travel that far to get hooked up: 5G was already available in my home ... well, sorta.
Before I went out with a few general coordinates in hand, I did some quick speed tests inside my house and compared them with my own Samsung Galaxy S9. This device is about three years old now, and it resides on Verizon's 4G data network (and my AT&T fiber when on wi-fi). All of my speed tests were performed via fast.com.
While attached to wi-fi, I can download about 45 megabytes per second (MBPS). When I detach and use only Verizon's 4G data, my peak is barely a pitiful 3.5 MBPS.
The hunt for the fifth G
Building out a 5G network is not about installing better software. It means installing a lot of new technology and infrastructure. Scott Guyette, the senior manager of system performance at UScellular told me, "Turning on our 5G network is a substantial investment into all new hardware and software. Our initial 5G deployment is on our 600 MHz spectrum, and the technology is placed higher up on macro towers to increase broad coverage of the 5G signal." Between two and four tons of new equipment need to be installed on the cell towers. Considering these challenges, while 5G is here and available in many places around the city, coverage is not yet 100 percent.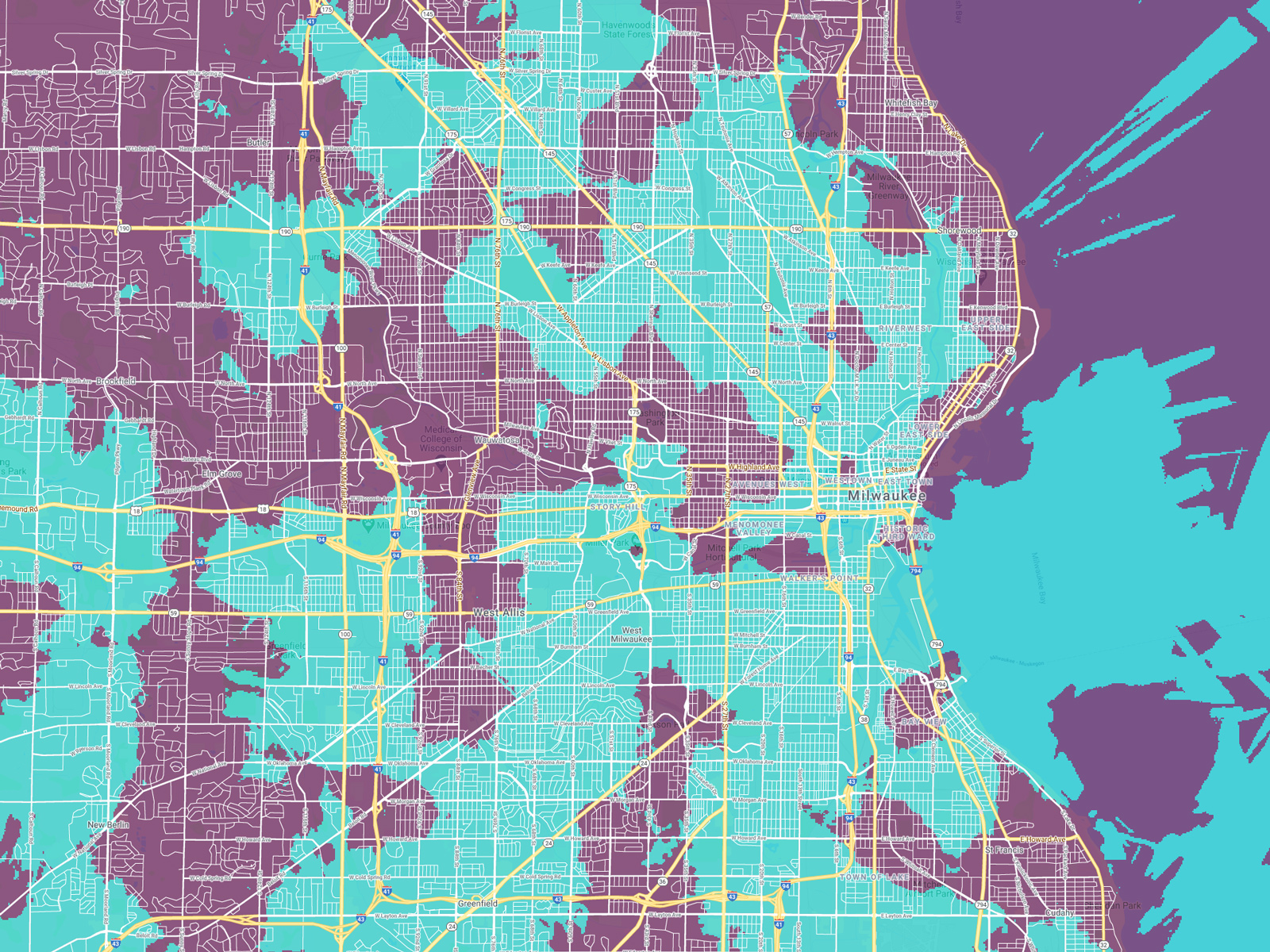 The quality of the signal can be affected by numerous factors, but two big influencers are line of sight to the towers and the spectrum on which the signal is riding. "As with all radio frequencies, line of sight to the tower has an impact on the user experience, along with any obstructions in the line of site," Guyette explained.
This is why I could only kinda, sorta get a 5G signal on the iPhone in my home. I live right at the edge of the coverage map and being a floor higher off the ground, I was able to get just that little bit closer to the top of those towers.
"The other factor is spectrum bandwidth," Guyette noted. 5G technology can change which part of the spectrum it's using depending on the information needed. An internet-connected fridge doesn't have the same needs as a mobile gaming device. "5G technology uses the wireless spectrum efficiently to deliver more data at a higher speed. Spectrum in the lower frequency ranges propagate further, however there is less bandwidth. Spectrum in the higher ranges, such as mmWave, have large amount of bandwidth but do not propagate very far."
So lower frequencies can hold less data, but they can travel further, while higher speeds provide faster downloads but with a shorter signal. This is also why Lake Michigan gets such an excellent signal.
"The coverage is coming from UScellular sites along the waterfront," Guyette explained. "Given that there is nothing to block or diminish the signal across water, it extends much further than across land."
Back to my phone tests, even being at the edge of coverage, when testing speeds iPhone 12 on UScellular's 4G network, I still pulled down roughly 30 MBPS, and on the second floor of my house where I could get a 5G signal, I was pulling down up to 60 MBPS.
So at its worst, UScellular's 30 MBPS is still 8.5 times better than my current phone and network can bear.
Onwards and outwards - speed tests around the city
North and West Milwaukee
My first stop was Capitol and Fond du Lac, but again I found myself near the edge of the coverage map. The 4G signal held up, but I couldn't find 5G. The best I could achieve was 26 MBPS.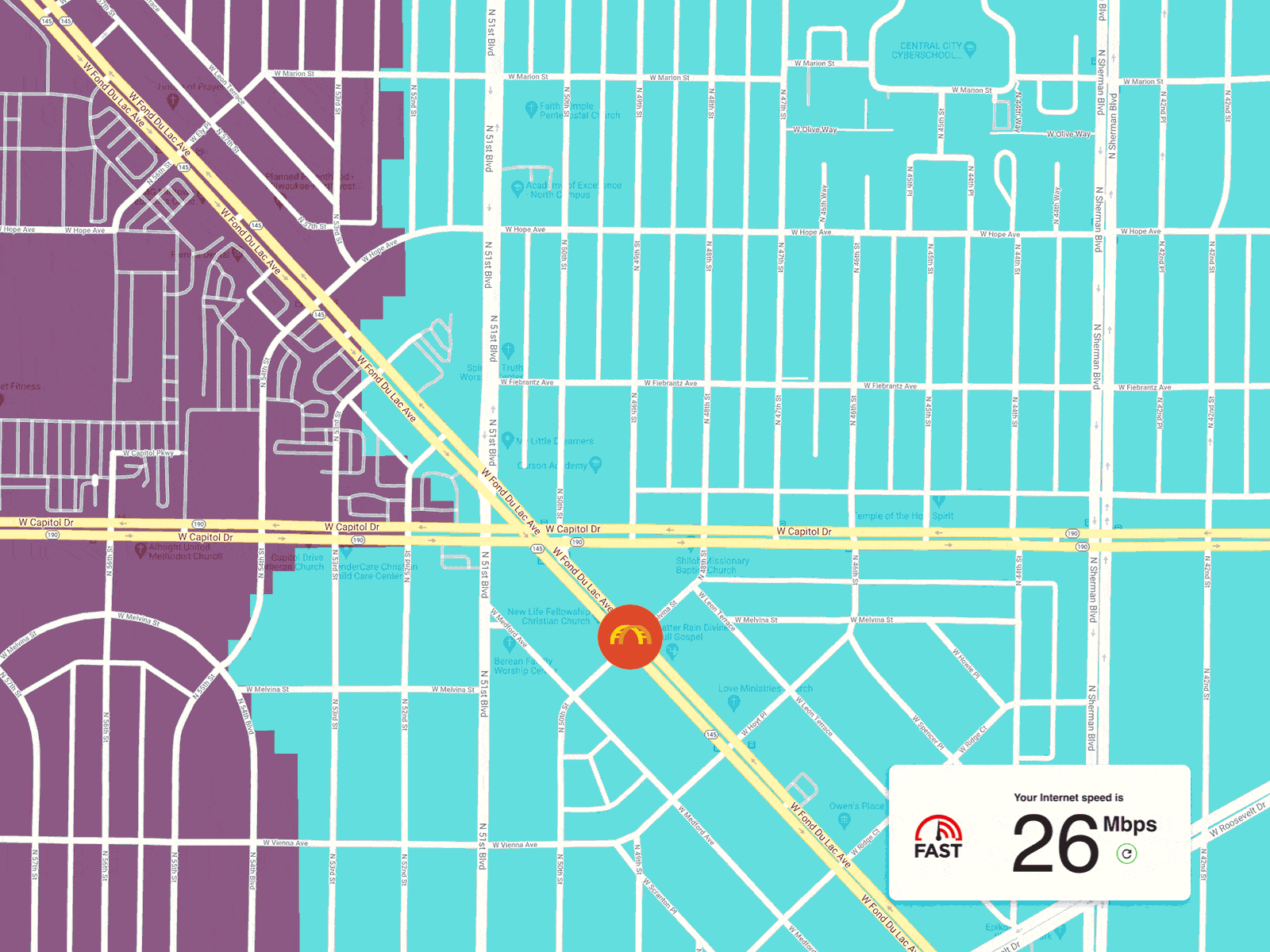 It was an inauspicious foray into the experiment, but as I headed off to the next location, I kept an eye on the network indicator, and after a few blocks travel, I did find that 5G connection, which reached speeds up to 76 MBPS – three times better than the 4G connection blocks away and 25 times better than my home network.
City limits
The next stop was at an obscure park near Granville towards the northern bounds of Milwaukee which is called North Lake Park on the iPhone 12, but which also doesn't appear on Google Maps.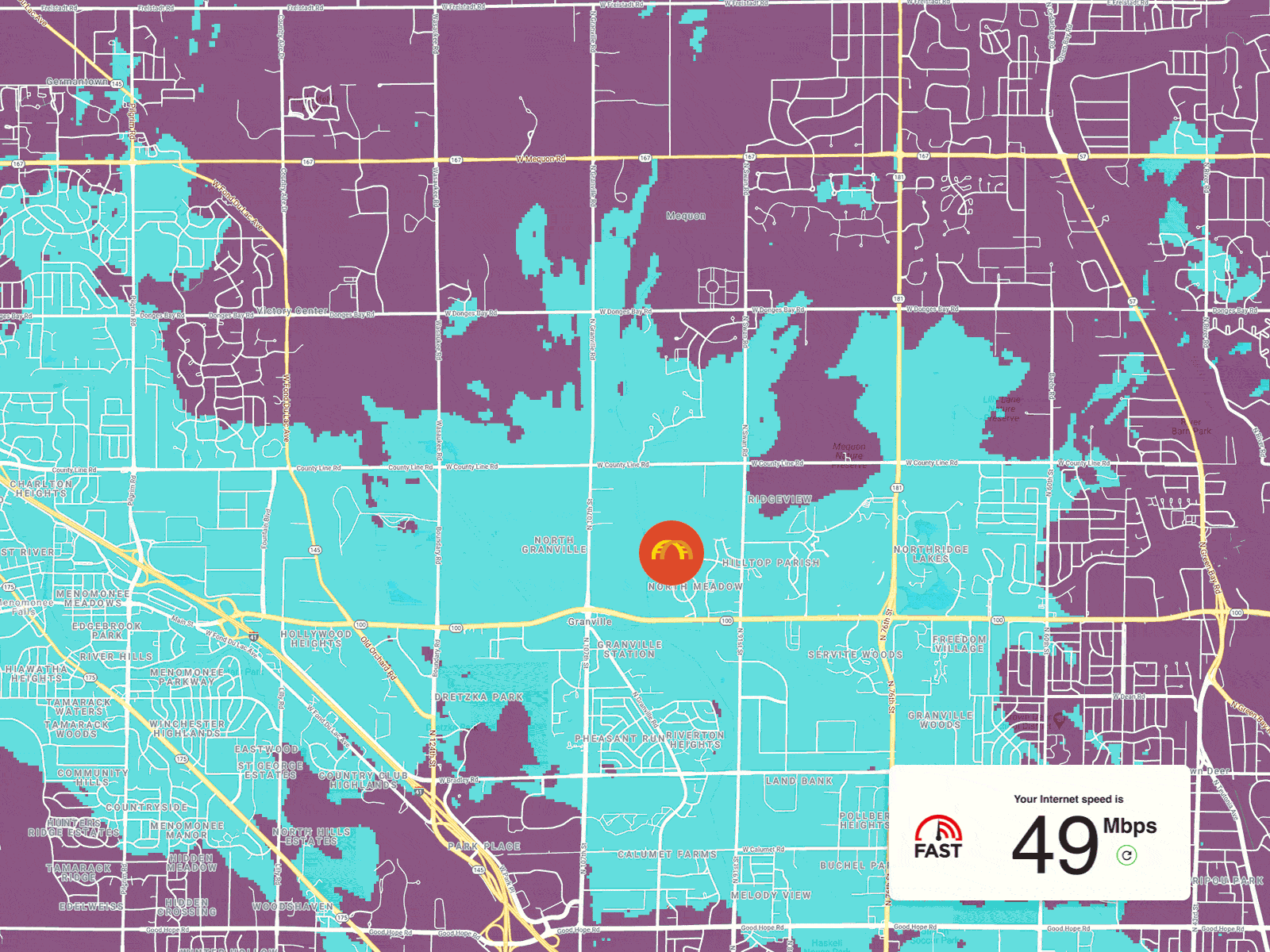 I haven't used Apple Maps since they first launched, but while I had the latest iPhone in hand, I had to see if things had improved since then. They certainly had. One of the little things that made for a better experience was their announcement of visual indicators when approaching turns. Statements like, "At the next light turn right" or "At the stop sign turn left" were incredibly helpful. To contrast, Google Maps often announces turns "in 300 feet" without any visual indicators, and because I don't know how far 300 feet is at the speed I'm traveling, I'm often surprised when they announce it's time to turn left. Those visual cues are significantly easier to understand.
When I stopped at Lake North Lake Park, I was reliably within the bounds of the 5G coverage map and was able to pull in a solid 50 MBPS.
I also took the opportunity to test the iPhone's new night photography capabilities. The park was pretty dark at 8 p.m. and the entrance was located at the end of a dead end, but there was a bit of ambient light from the nearby apartment buildings reflecting off the fog.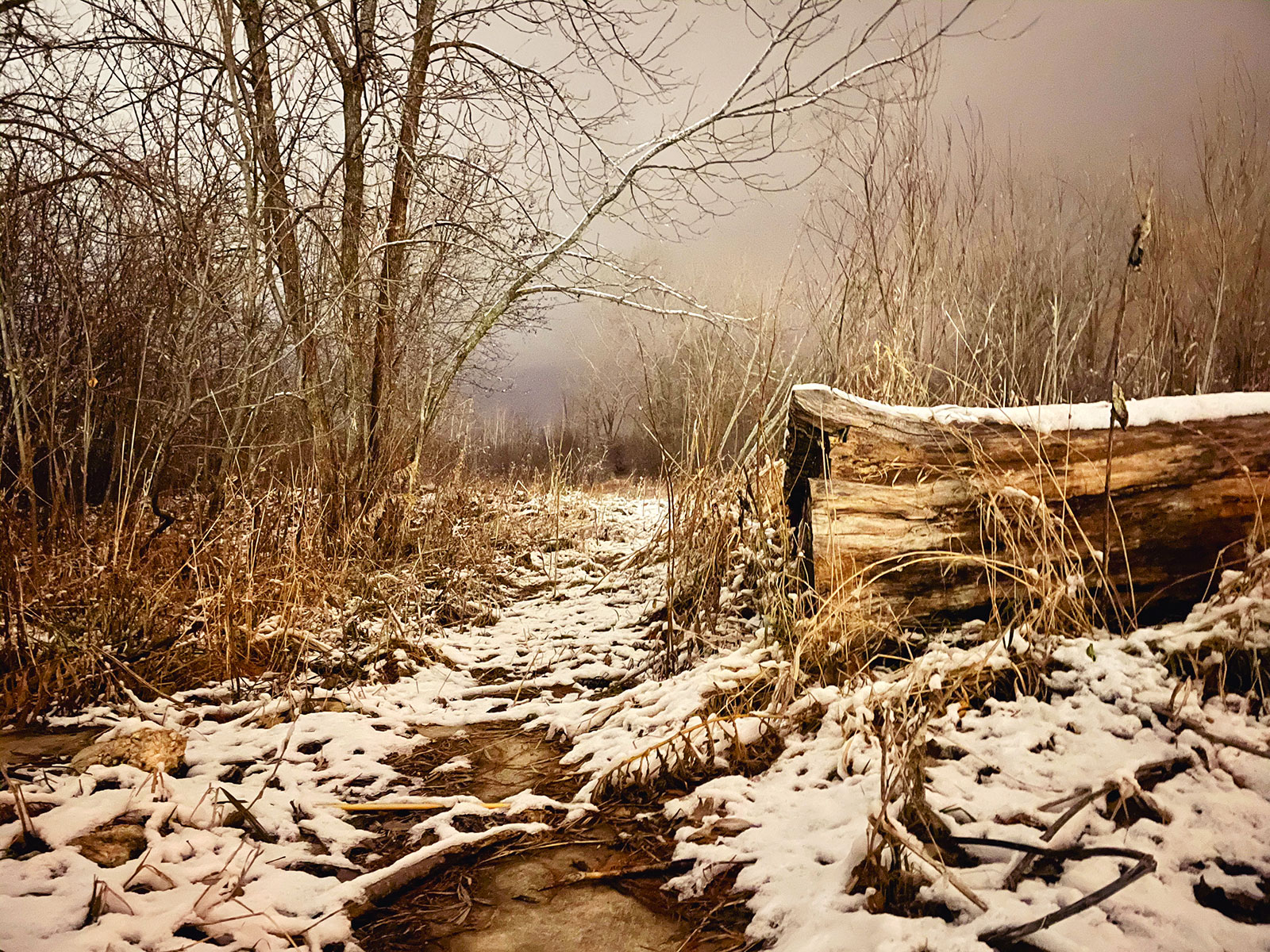 The iPhone drank in as much light as it could and produced some pretty stunning results.
The next two stops, in Menomonee Falls and Brookfield, both exceeded the maximum speeds I'd seen so far. Menomonee falls produced 86 MBPS while Rolling Meadows Park in Brookfield further doubled those speeds at a stunning 160 MBPS. That's nearly 46 times the speeds I have at home.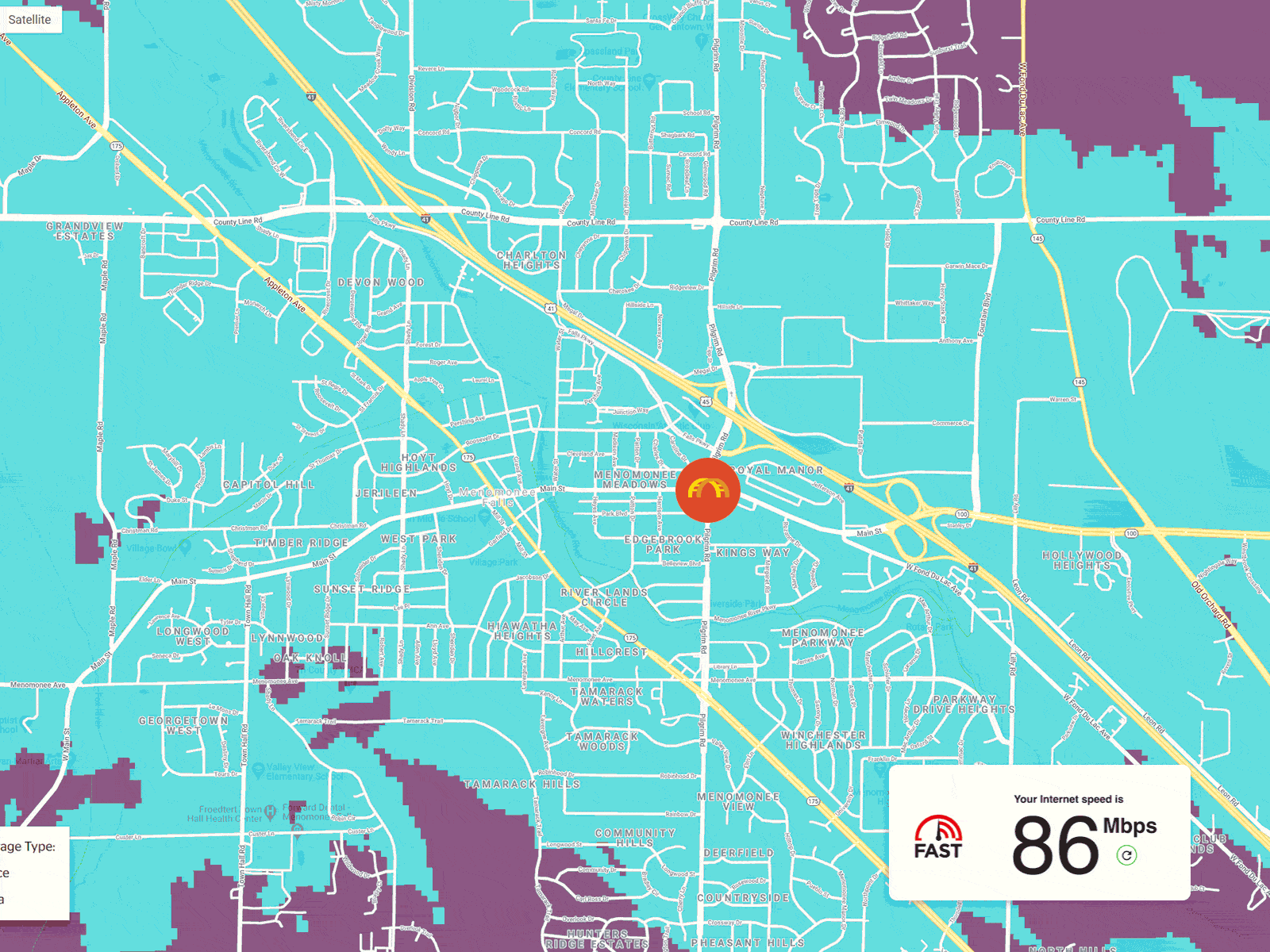 Downtown
The last stop in the tests was at the corner of Downtown, Brewer's Hill, Harambee and Riverwest, which still produced excellent results at 100 MBPS.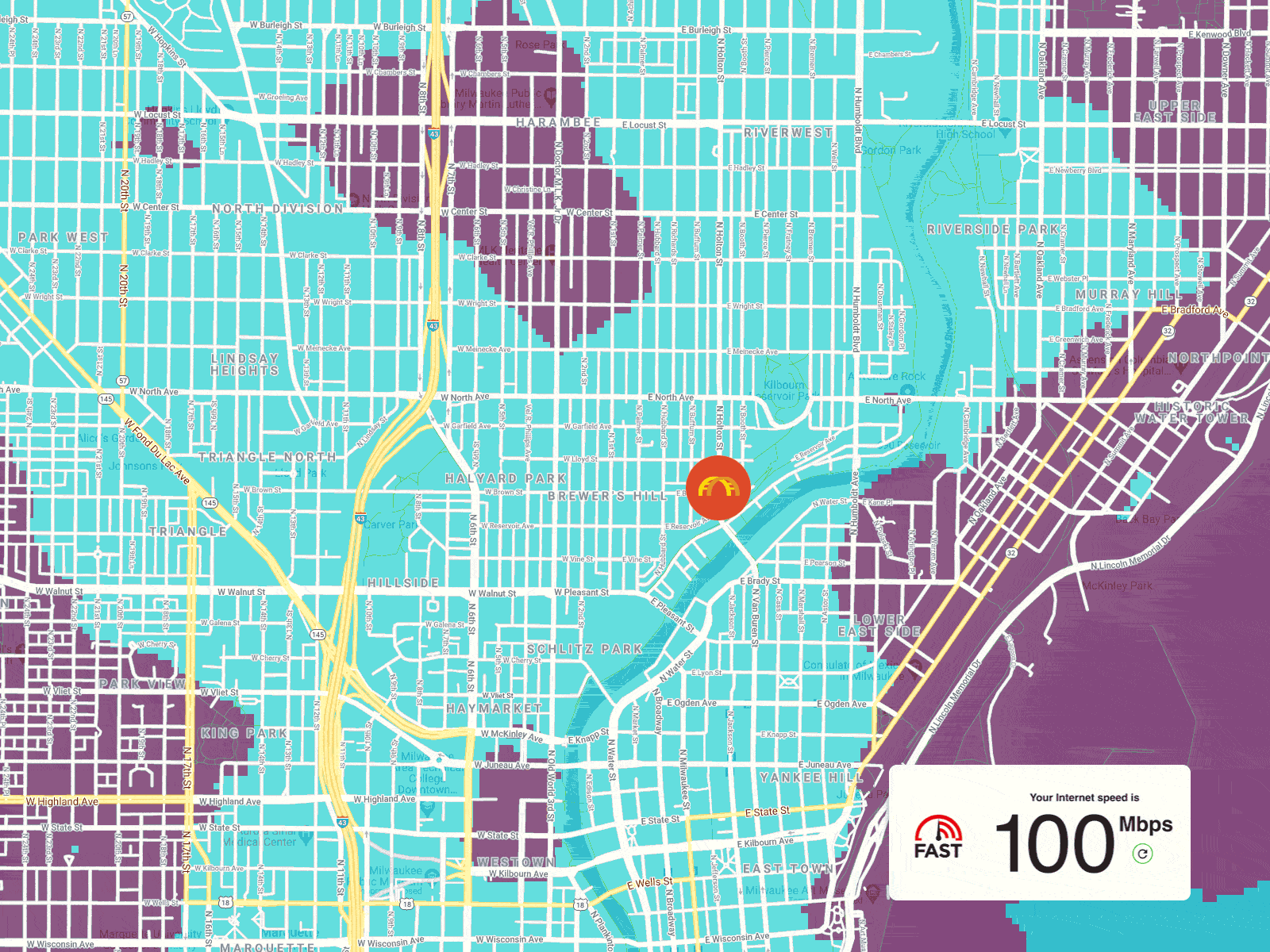 So despite the lack of complete coverage currently, sometimes with clear gaps within even the same neighborhood, the latest offerings on the UScellular 5G network are still incredibly powerful. But if you're considering upgrading to the latest technology, you might want to make sure the coverage map includes the areas you spend most of your time.
Jason McDowell grew up in central Iowa and moved to Milwaukee in 2000 to attend the Milwaukee Institute of Art and Design.
In 2006 he began working with OnMilwaukee as an advertising designer, but has since taken on a variety of rolls as the Creative Director, tackling all kinds of design problems, from digital to print, advertising to branding, icons to programming.
In 2016 he picked up the 414 Digital Star of the Year award.
Most other times he can be found racing bicycles, playing board games, or petting dogs.