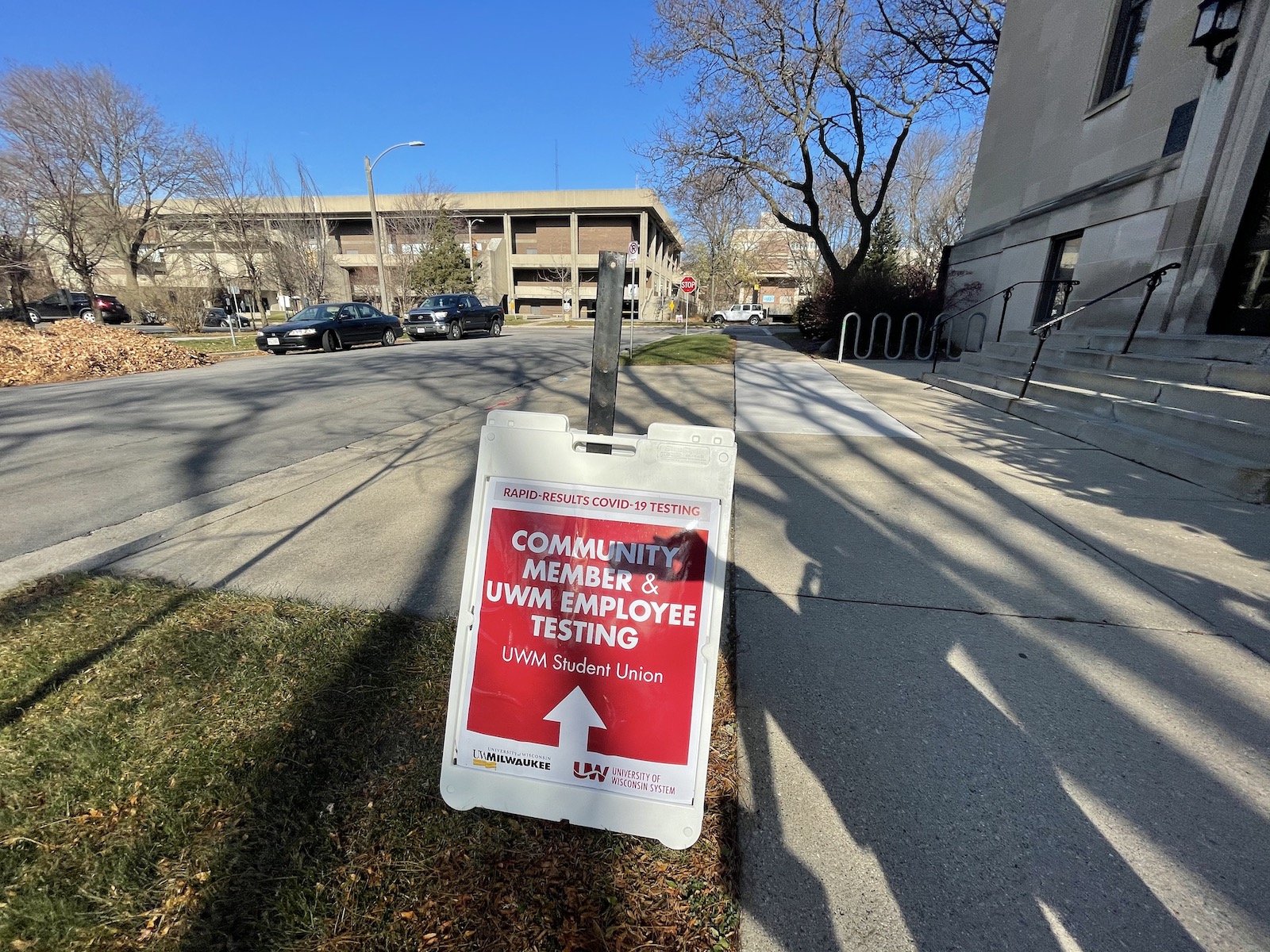 In anticipation of an already socially-distanced Thanksgiving with my parents, I scheduled and took the rapid result Covid-19 test this morning at UW-Milwaukee.
Compared to the busy and somewhat chaotic other free Covid tests I've taken in the last several months, today's experience was fast, organized and easy. And thankfully, both my daughter and I are negative.
As Coronavirus explodes in our state, the University of Wisconsin System and U.S. Department of Health and Human Service have purchased 150 million Abbott BinaxNOW diagnostic tests, and are providing 250,000 tests to UW System campuses for a six-week "surge testing" effort aimed at supporting areas that have seen recent spikes in coronavirus cases.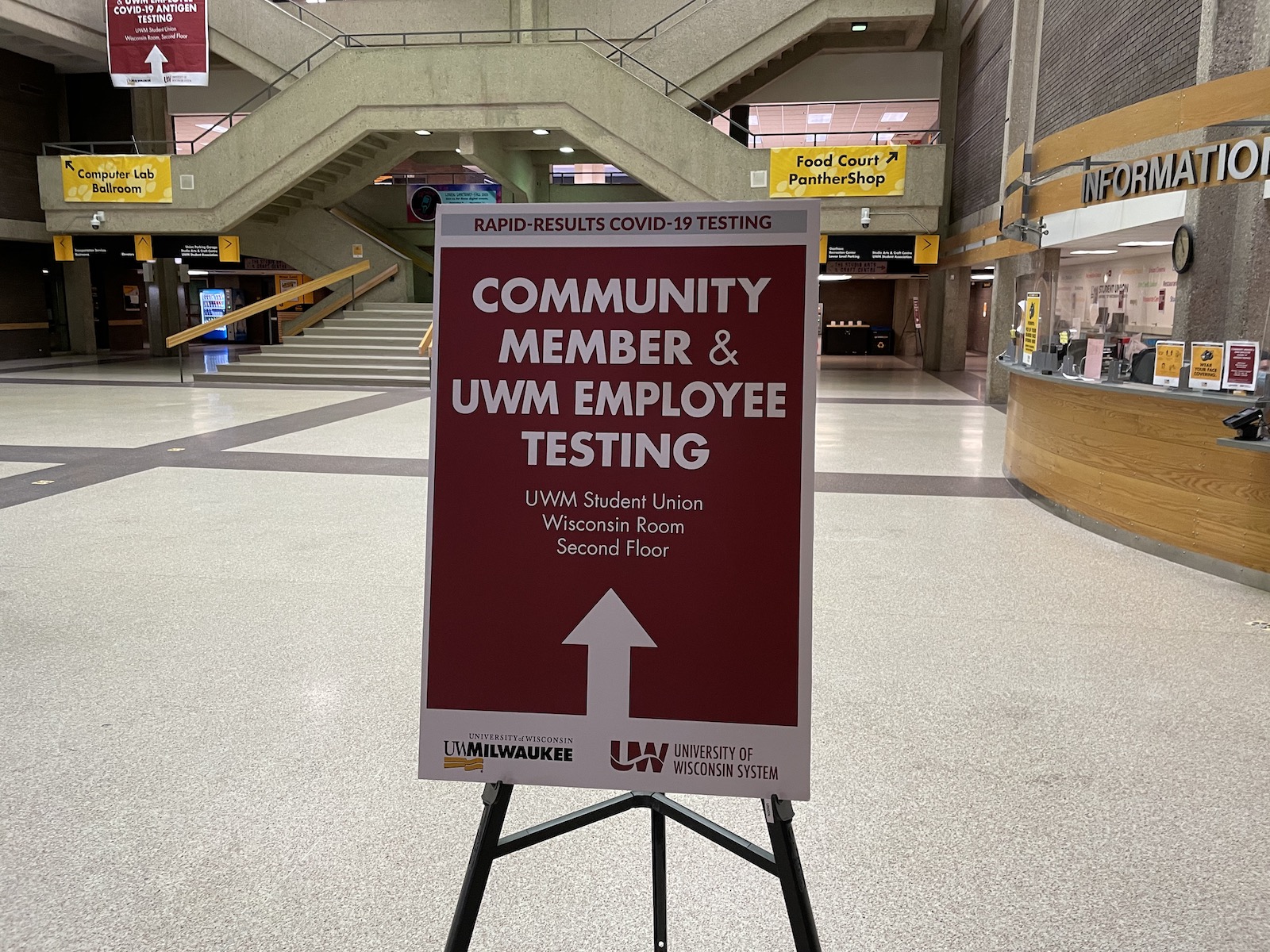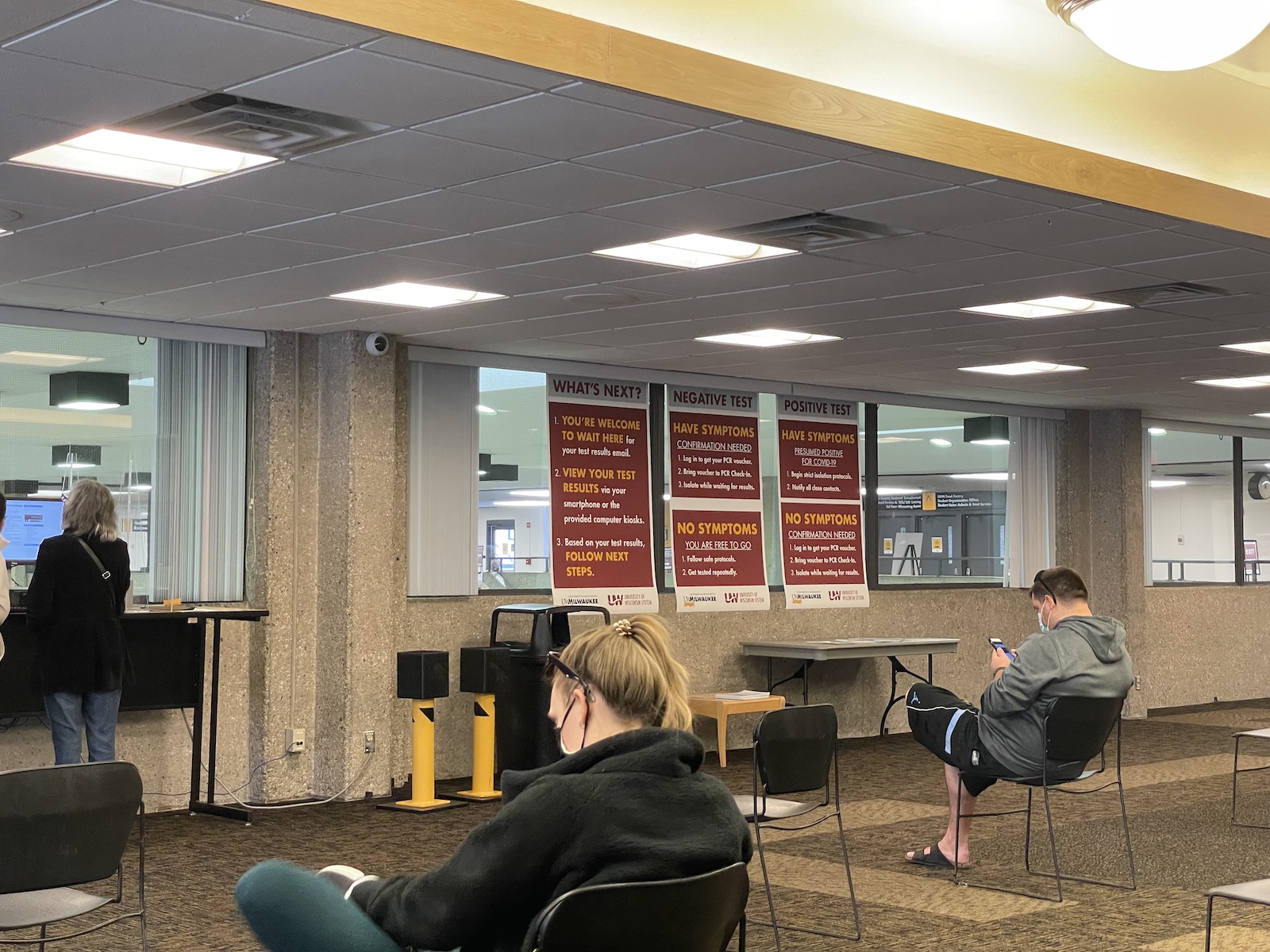 The test, which is self-administered in front of a collector behind a shield and full protective gear, is offered by appointment only. I made mine online last week, with today being the closest available date to Thanksgiving when I signed up. As these tests are just a snapshot in time – and there's ample discussion about false negatives – I have been quarantining as much as possible prior to the test, and now that I'm negative, will completely lock down before seeing my parents next Thursday.
I was impressed how smoothly the 11 a.m. procedure went. UW-Milwaukee offers free parking in a lot just south of the Student Union, 2200 E. Kenwood Blvd. Ample signage led us to a check-in spot on the second floor.
Because I had my printed voucher in hand, we proceeded to a second check-in spot down the hall and were provided a new bar code. We took that to a station off to the right, and received instructions on how to self-swab, while being watched and assisted by the test collector.
Swabbing my own nose wasn't pleasant, but it wasn't terrible, either. Five clockwise, then five counterclockwise swirls in each nostril, and that's it. I sneezed a few times, my eyes watered, and we were led to a waiting room with chairs spaced six feet apart.
About 20 minutes later, we received emails instructing us to log back into to the online portal from eTrueNorth, a federal contractor. Both my daughter and I came back negative, but because I reported a sore throat on the signup form (with seasonal allergies, I always have a sore throat this time of year), the email said I was eligible for an additional, more accurate test, with results emailed in three to five days. That procedure was exactly the same, but with a slightly thinner swab. The entire process took less than 30 minutes.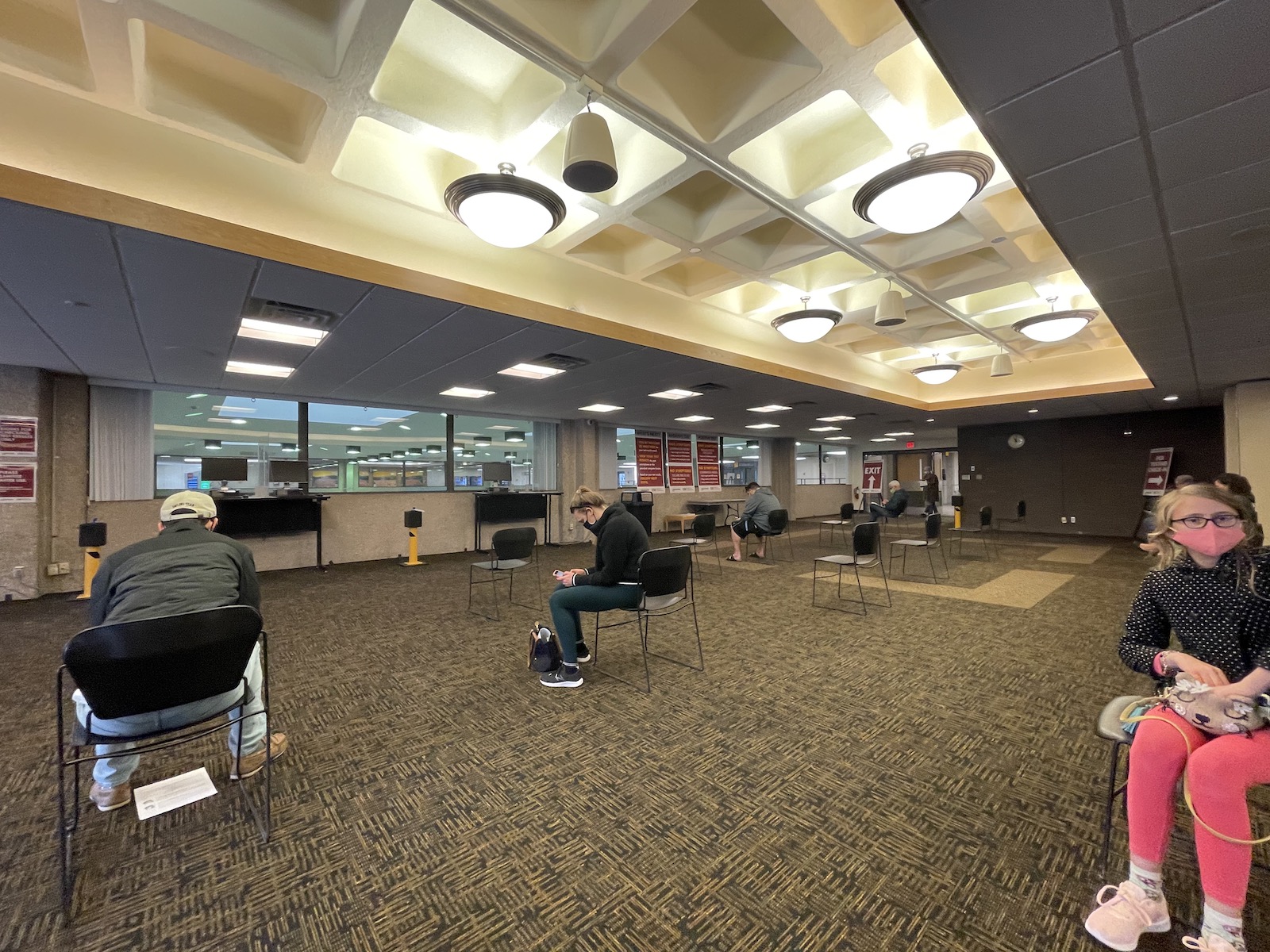 This test is also available at the UW-Waukesha campus, but a friend who took it there described it as a little less orderly than my experience.
Obviously, the key to preventing the spread of Covid is exercising good prevention. Wear masks, limit who you see and what you do. Be smart.
But, even the best behavior is not a sure-fire way to avoid contracting Covid. So, whether you think you've been exposed or are planning ahead, it's good to know UW-Milwaukee provides a safe, efficient and quick way to get tested.
Andy is the president, publisher and founder of OnMilwaukee. He returned to Milwaukee in 1996 after living on the East Coast for nine years, where he wrote for The Dallas Morning News Washington Bureau and worked in the White House Office of Communications. He was also Associate Editor of The GW Hatchet, his college newspaper at The George Washington University.
Before launching OnMilwaukee.com in 1998 at age 23, he worked in public relations for two Milwaukee firms, most of the time daydreaming about starting his own publication.
Hobbies include running when he finds the time, fixing the rust on his '75 MGB, mowing the lawn at his cottage in the Northwoods, and making an annual pilgrimage to Phoenix for Brewers Spring Training.