After visiting the Chudnow Museum of Yesteryear, 839 N. 11th St., recently, Andrew Dobbs shared some photos with the museum. They are images that provide a look at a Milwaukee power couple of a century ago.
The dozen photos, taken from 1902 to 1907, are of socialist politician and newspaper publisher Victor Berger and his wife, Meta (Schlichting) Berger, a longtime member of the Milwaukee School Board and other educational institutions in the state.
Dobbs is the great-grandson of Meta's sister Hedwig "Hattie" Schweers (nee Schlichting).
Dobbs says that according to Meta's autobiography, "A Milwaukee Woman's Life on the Left," Victor Berger courted them both.
"Victor and Meta built one of the first cottages on Shawano Lake in Shawano," he says. "It was near the cottage of Franklin Schweers, his wife Emma Weber and their five children. The two families became friends. When Franklin's wife Emma died young, leaving the children motherless, Meta's sister Hattie married Franklin and raised the children as her own.
"Franklin Schweers ran the small ferry boat from the town of Shawano, down the Wolf River channel to Shawano Lake and across the lake to North Beach."
Some of the photos that Dobbs has include images from the Shawano house. Others show the family at their home at 2974 N. 2nd St., which survives today, heavily altered, as do other neighboring homes that can be seen in the photos.
Dobbs says the photos belonged to Hattie.
"The photos got passed down to Hattie and Franklin Schweers' daughter, Marie," he adds. "Marie's daughter Susan ended up with them and I am Susan's son.
"By the time I got these photos, nobody seemed to know who the people besides Hattie and Franklin's family were.I had to do some digging to find out they were Victor and Meta Berger and their family."
The Bergers were one of Milwaukee's power couples a hundred years ago. And a controversial one.
Born in what is now Romania but was then Austria-Hungary in 1860, Victor, who was Jewish, came to the U.S. with his parents in 1878, settling in Bridgeport, Connecticut. He moved to Milwaukee in 1881 and taught German in Milwaukee Public Schools and worked as a tutor and, according to John Gurda, a drama critic. He was also active in the Milwaukee Turners.
In 1897 he married Meta, a Milwaukee-born, Lutheran socialist organizer and schoolteacher, whose father Bernard – a Republican – was a school commissioner.
They had two daughters, including Doris, who later wrote soap operas like "Search for Tomorrow" and created "General Hospital" with her second husband Frank Hursley, and Elsa.
Already engaged in politics by 1892, Victor went to help launch the Social Democracy of America party in 1897 and the following year was part of a group that, after a schism, became the Social Democratic Party of America. In 1901 he co-founded the Socialist Party of America.
He was also a publisher, editor and writer at numerous newspapers, including the Milwaukee Leader, which he founded in 1911 and which survived his death and a number of name changes until 1940 when it became the Milwaukee Post.
After losing a 1904 congressional run, Berger gained a seat in 1910, though he lost the next three reelection campaigns.
In 1918, a vocal opponent to World War I, Berger was charged and, in 1919, convicted under the Espionage Act for his anti-war writings in the Leader. In the meantime he'd won a seat in the House of Representatives, but when he went to Washington, Congress denied him his seat, which was declared vacant, claiming that as a convicted felon he should be denied. In a special election in 1919 to fill the seat, Berger was again elected and again was denied his seat.
In 1920, a Republican won Berger's seat, and the following year, the Supreme Court overturned Berger's conviction. Thus, when he won his seat back three times more times, Berger was allowed to serve.
However, in 1929, while crossing the street near his office, Victor was hit by a streetcar and died. When his body lay in state at City Hall, 75,000 Milwaukeeans came to pay their last respects.
The former Third Street School, 3275 N. 3rd St., was named in his honor, though in more recent times it was renamed Dr. Martin Luther King Jr. Elementary.
During her 30-year tenure on the school board, Meta Berger was an advocate for affordable lunches and health exams for students, as well as pensions, tenure and fixed salaries for teachers. She was also a big supporter of the district's push to add playgrounds to schools which lacked them and to expand them at schools where they were too small.
She also served on the Wisconsin State Board of Education, the UW Board of Regents and the Board of Regents for state normal schools.
Though there was talk of the Socialist Party putting her up as a candidate for vice president in 1932, eight years later she left the party. In 1944, she died at home on her farm in Thiensville.
The photos that Dobbs has shared offer another side of the Bergers. In these images we see the interior of their 2nd Street home, where we also see them with family and friends out on the front porch, including with Jack Anderson. (Anderson, the son of Meta's sister Paula, lived with Victor and Meta). There are also photographs from Shawano Lake and a lake at East Troy.
They serve to remind us that these were more than figures in Milwaukee history, but real people with lives and loved ones just like the rest of us.
"(The) Berger(s)' life was not much different from the average bourgeois Milwaukeean's," wrote John Gurda in "The Making of Milwaukee." "Despite chronic financial woes, (the) family owned a cottage on Shawano Lake as well as a spacious home on North Second Street, and they enjoyed a generally warm domestic life.
"In letters home during his frequent travels, this scourge of the ruling class typically addressed his wife and two daughters as 'my Schatzl and my Schnuckies'."
Meta, unknown, Victor, Hattie and unknown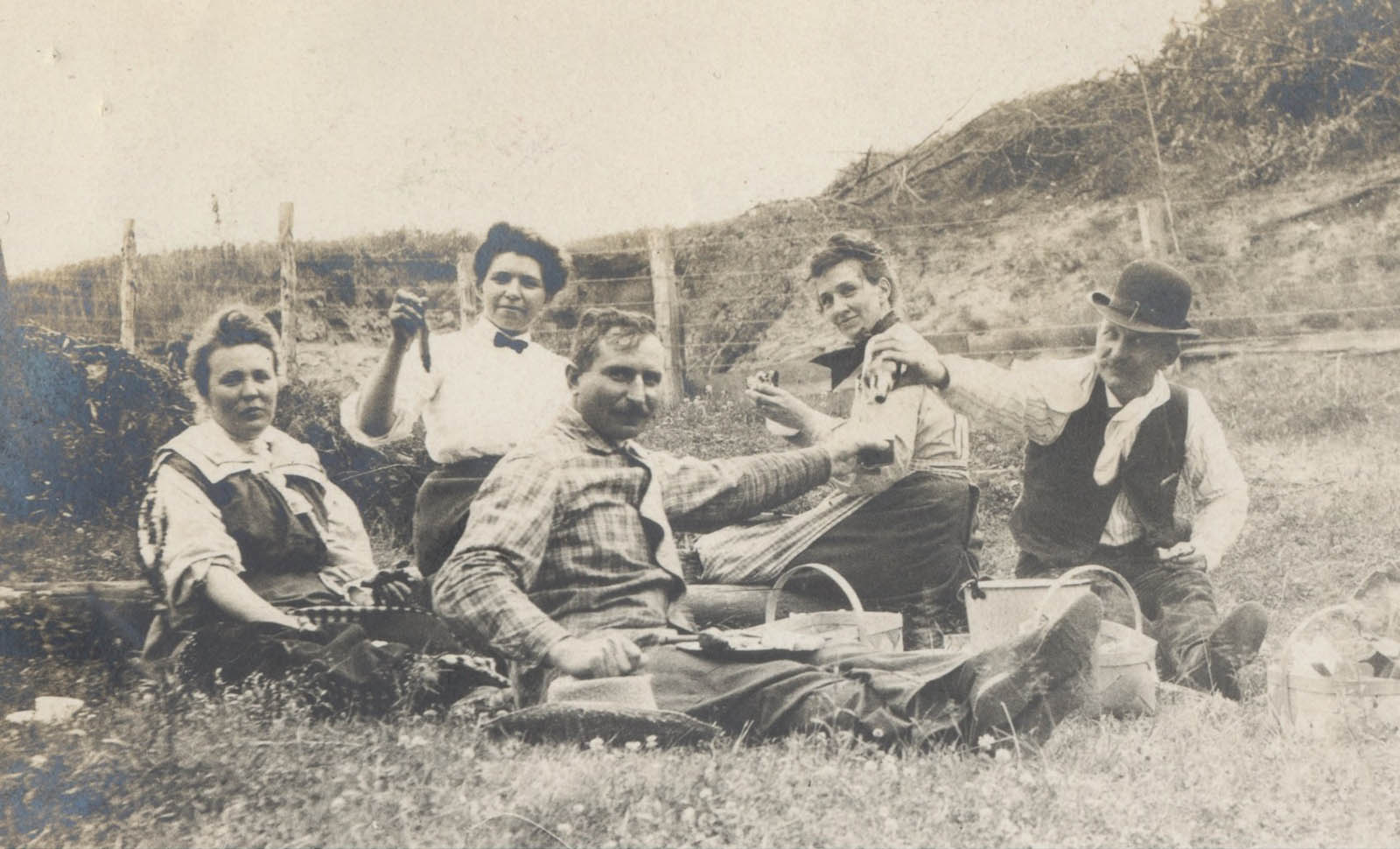 Meta with Doris and Elsa at East Troy, 1902 (top) and unknown location (below)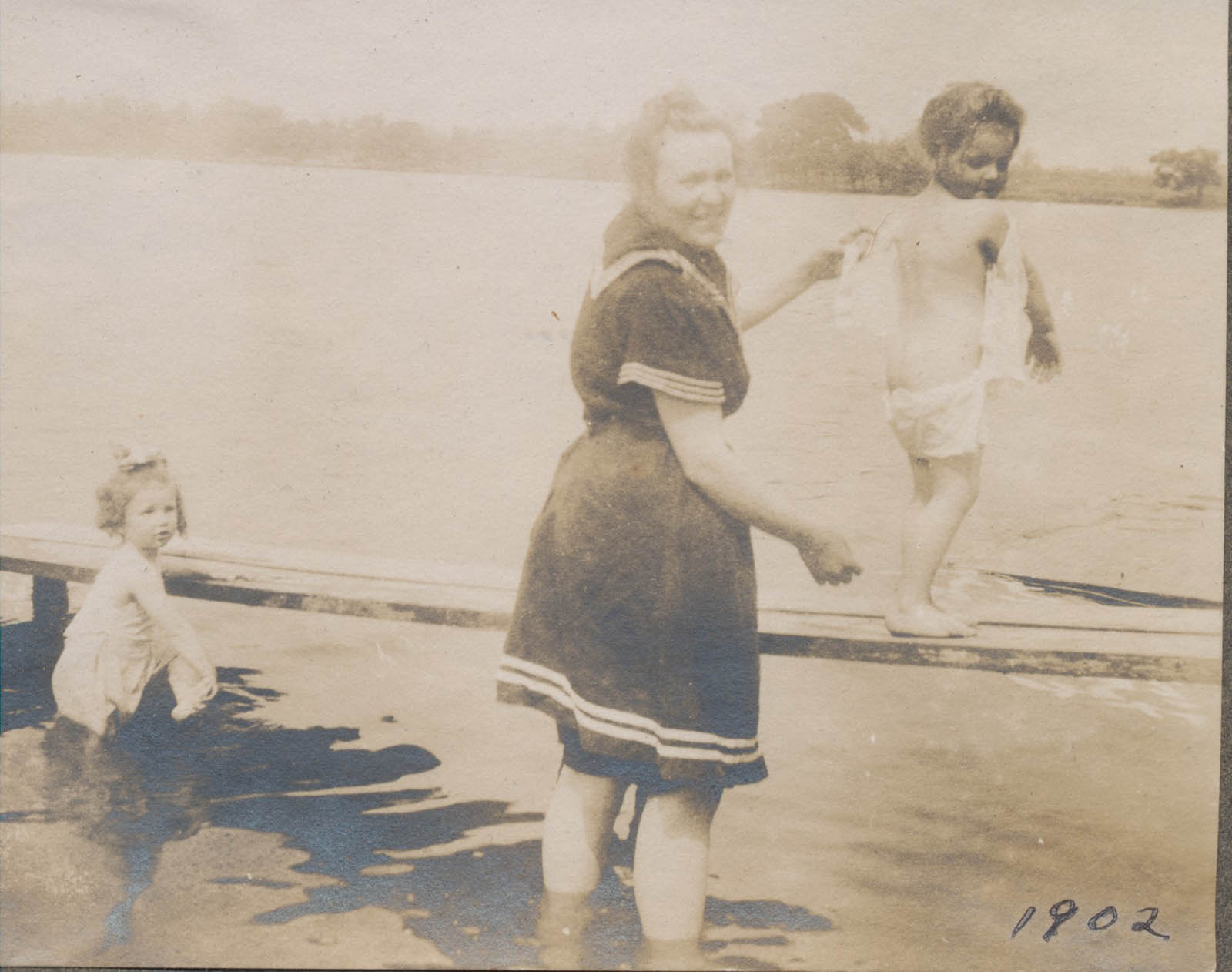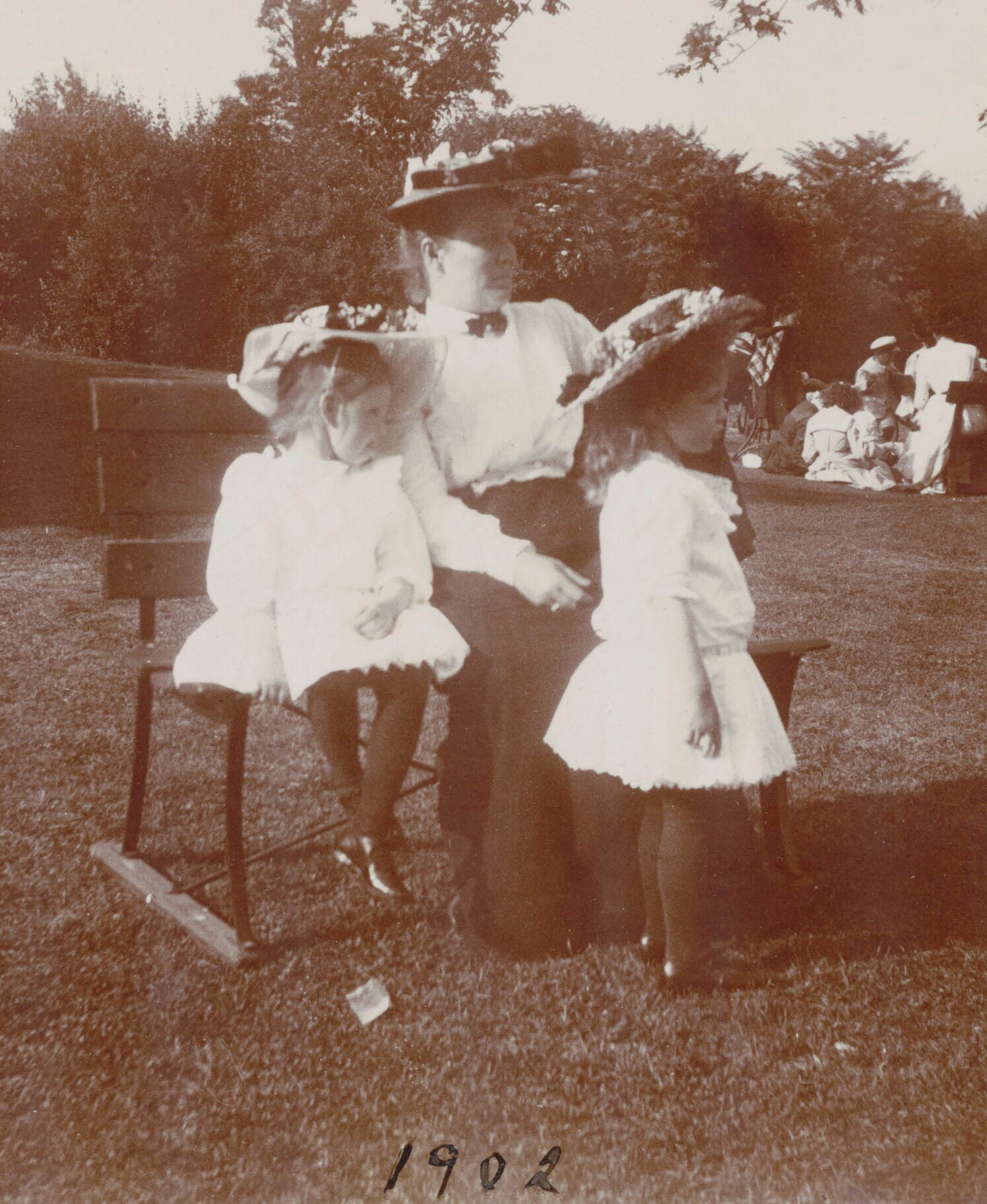 Victor and Doris at home, 1903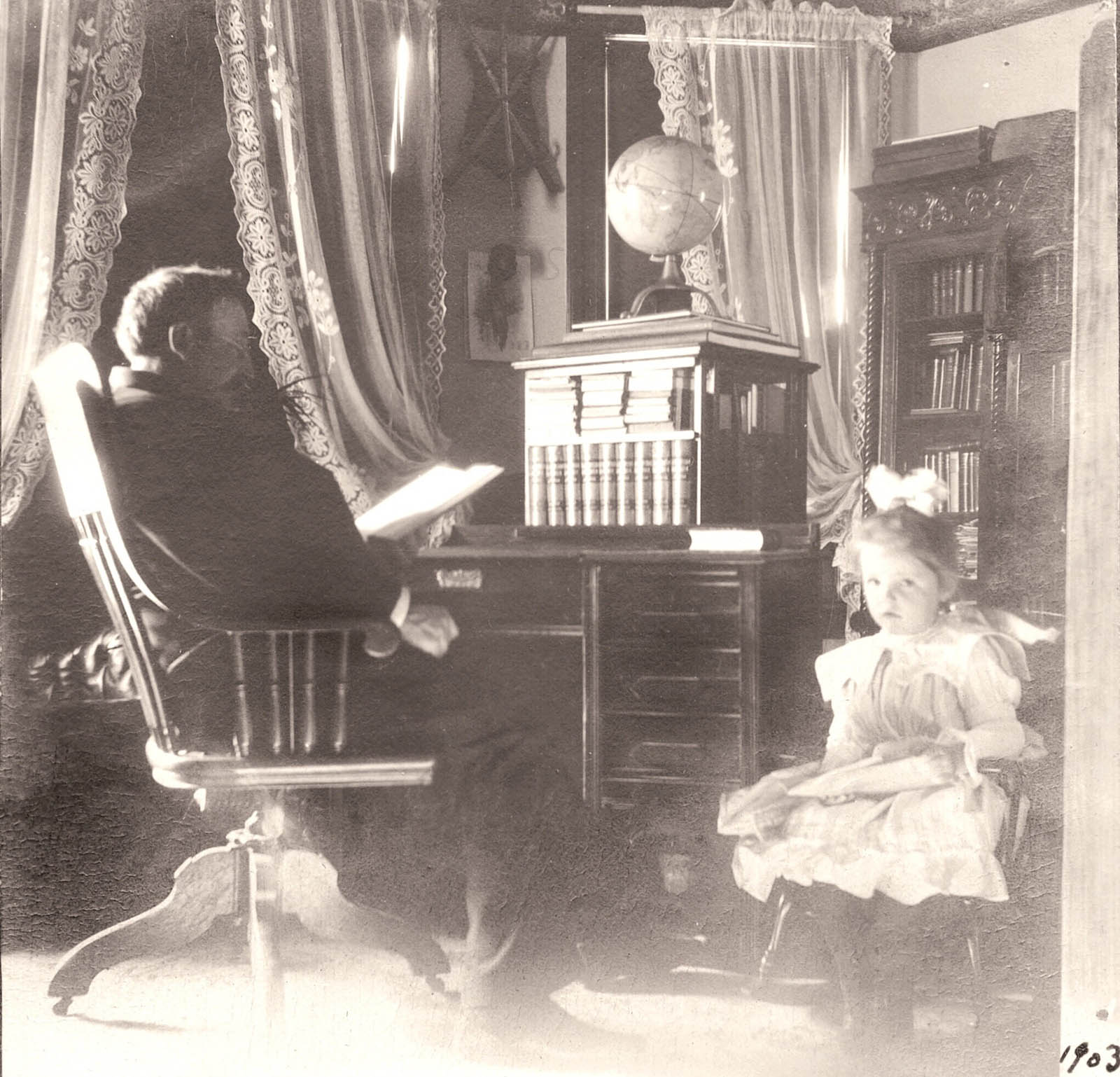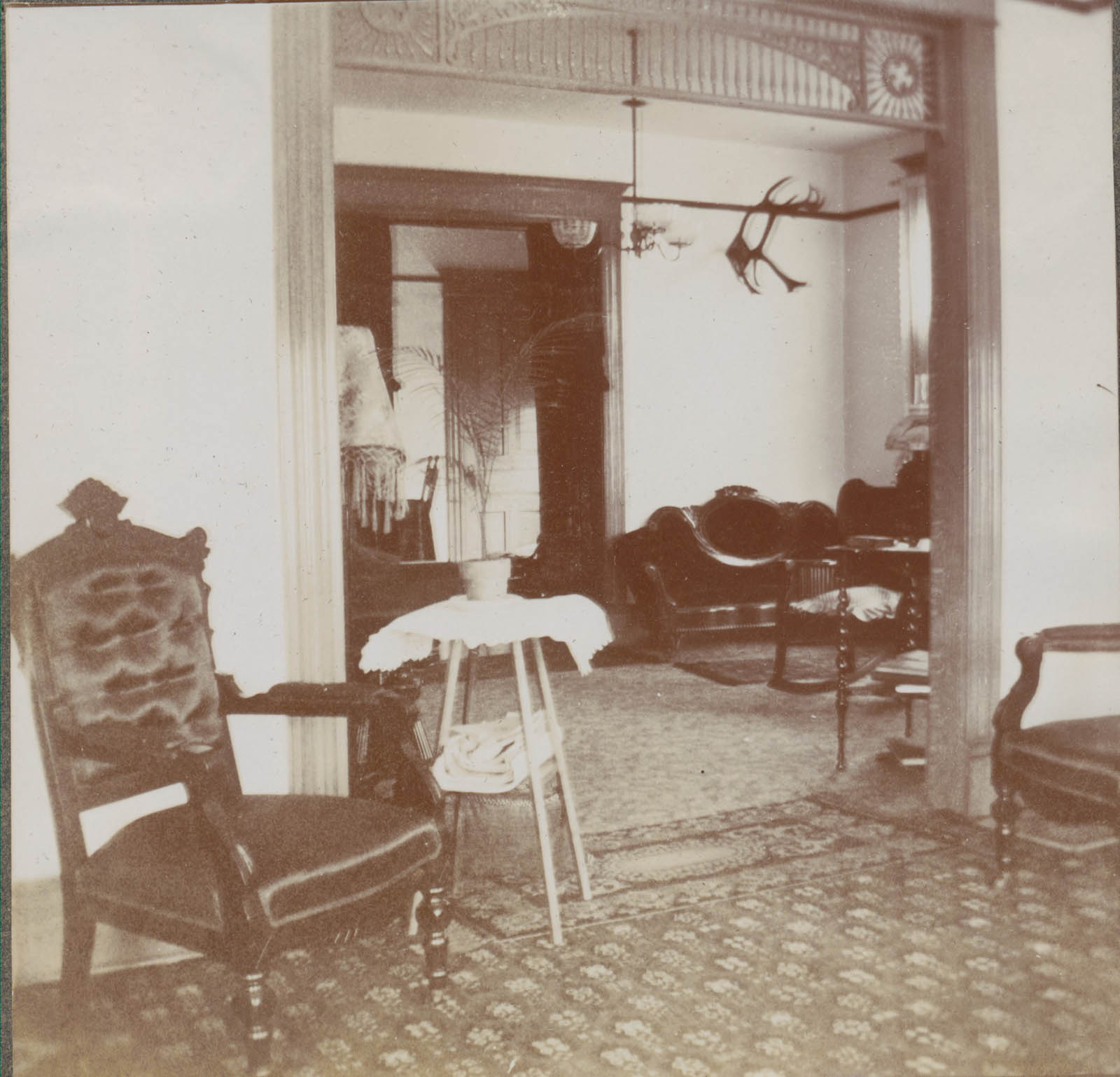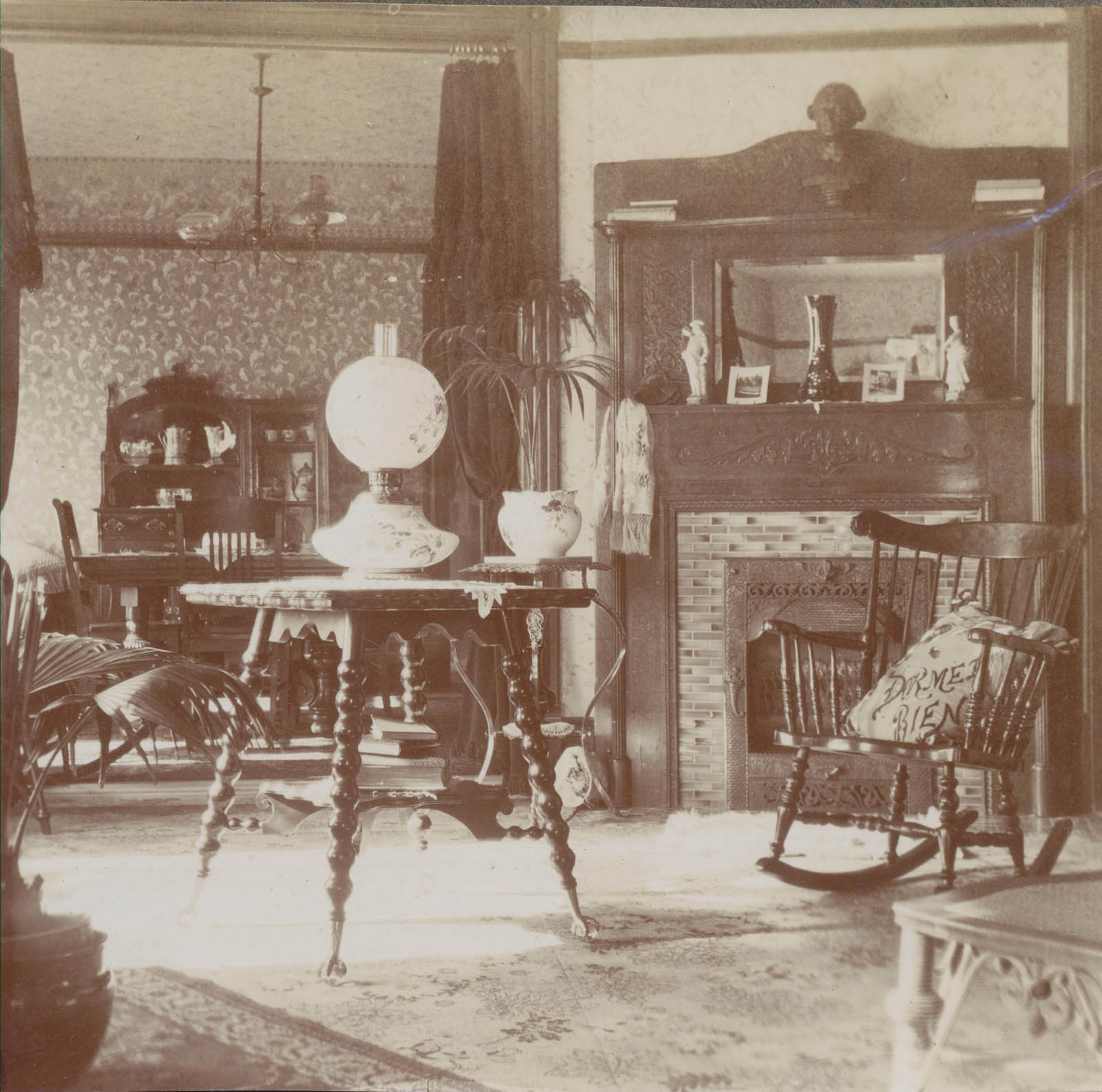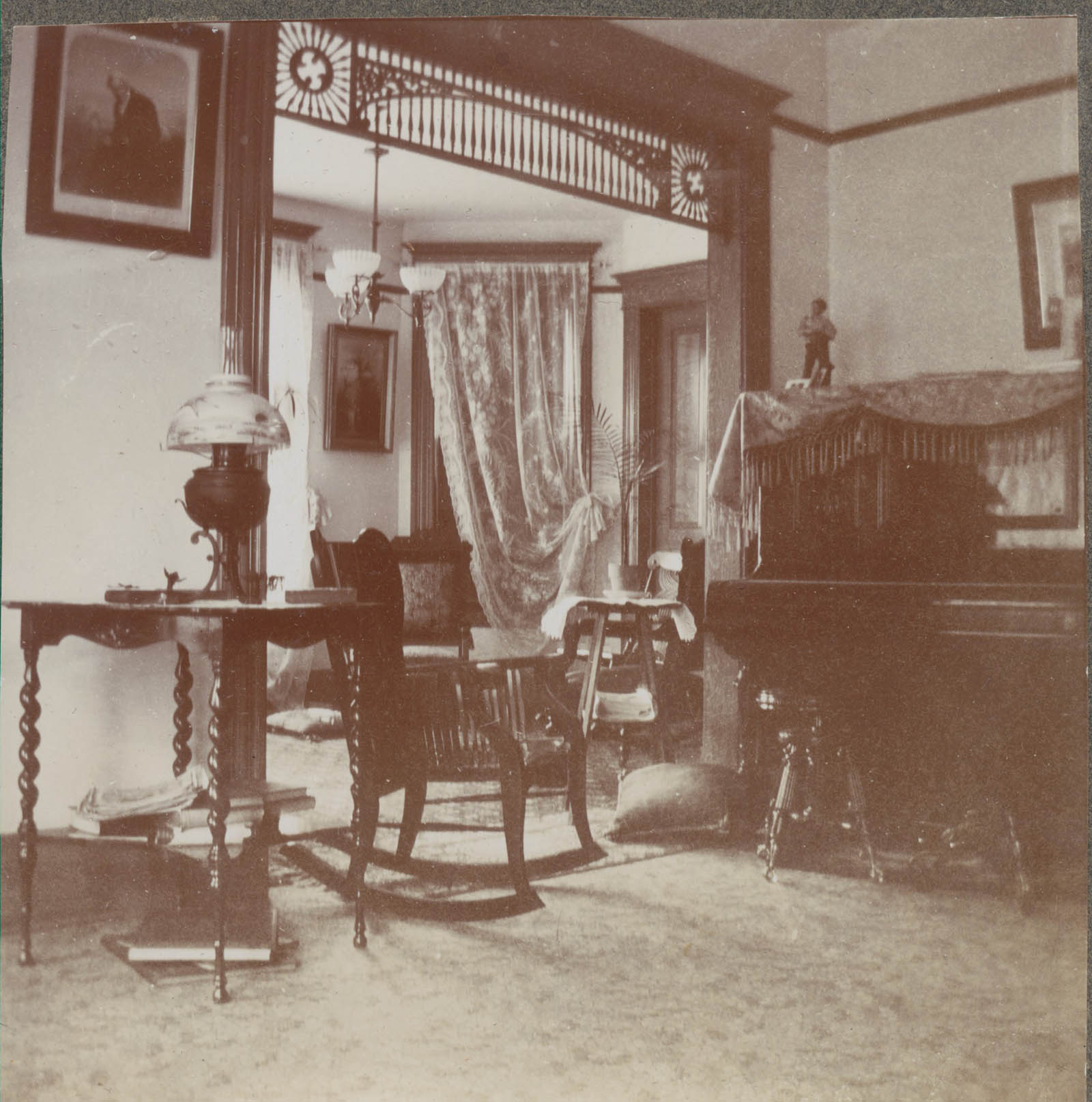 Berger family on the porch, 1903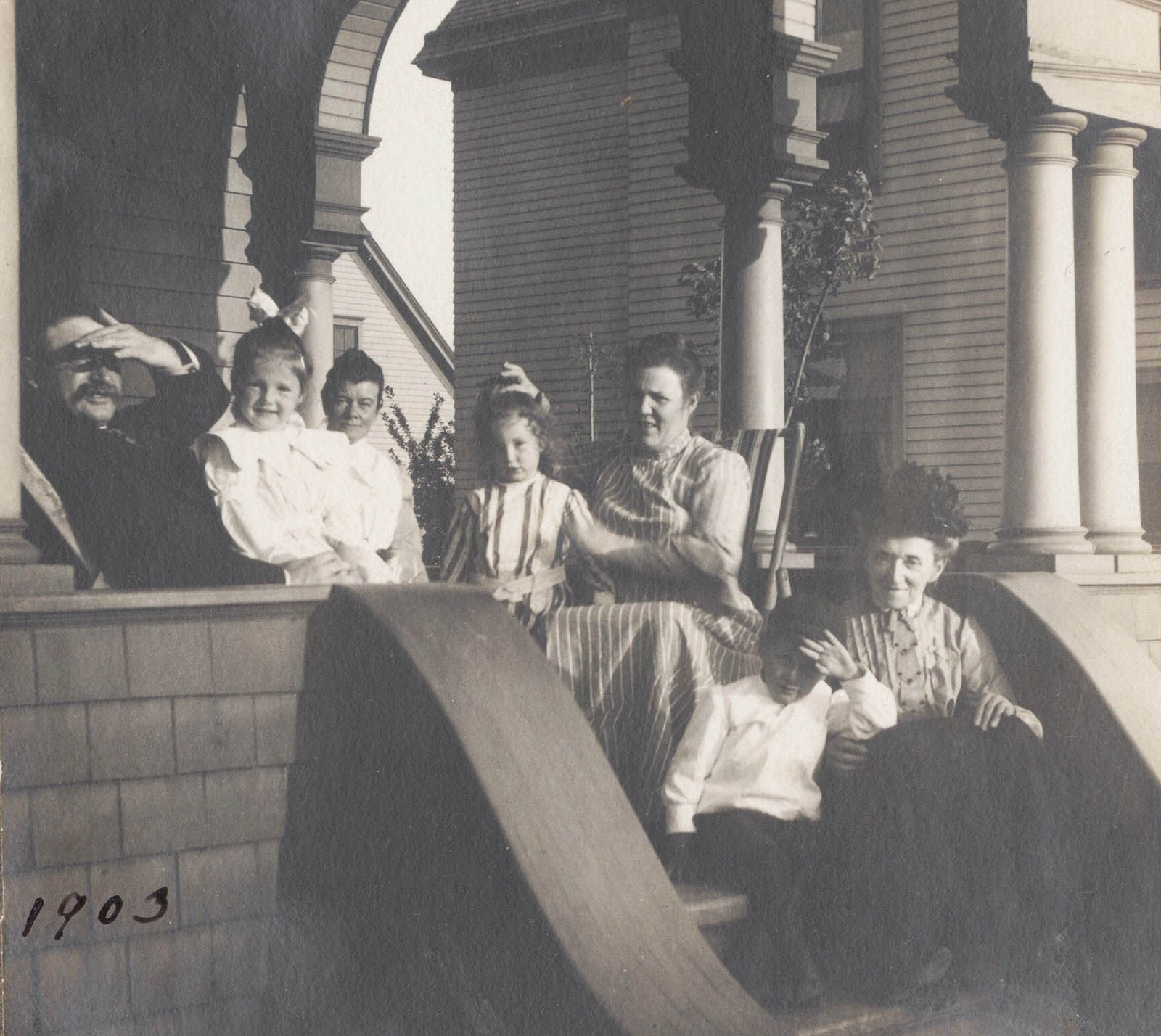 Meta with Doris and Elsa, 1903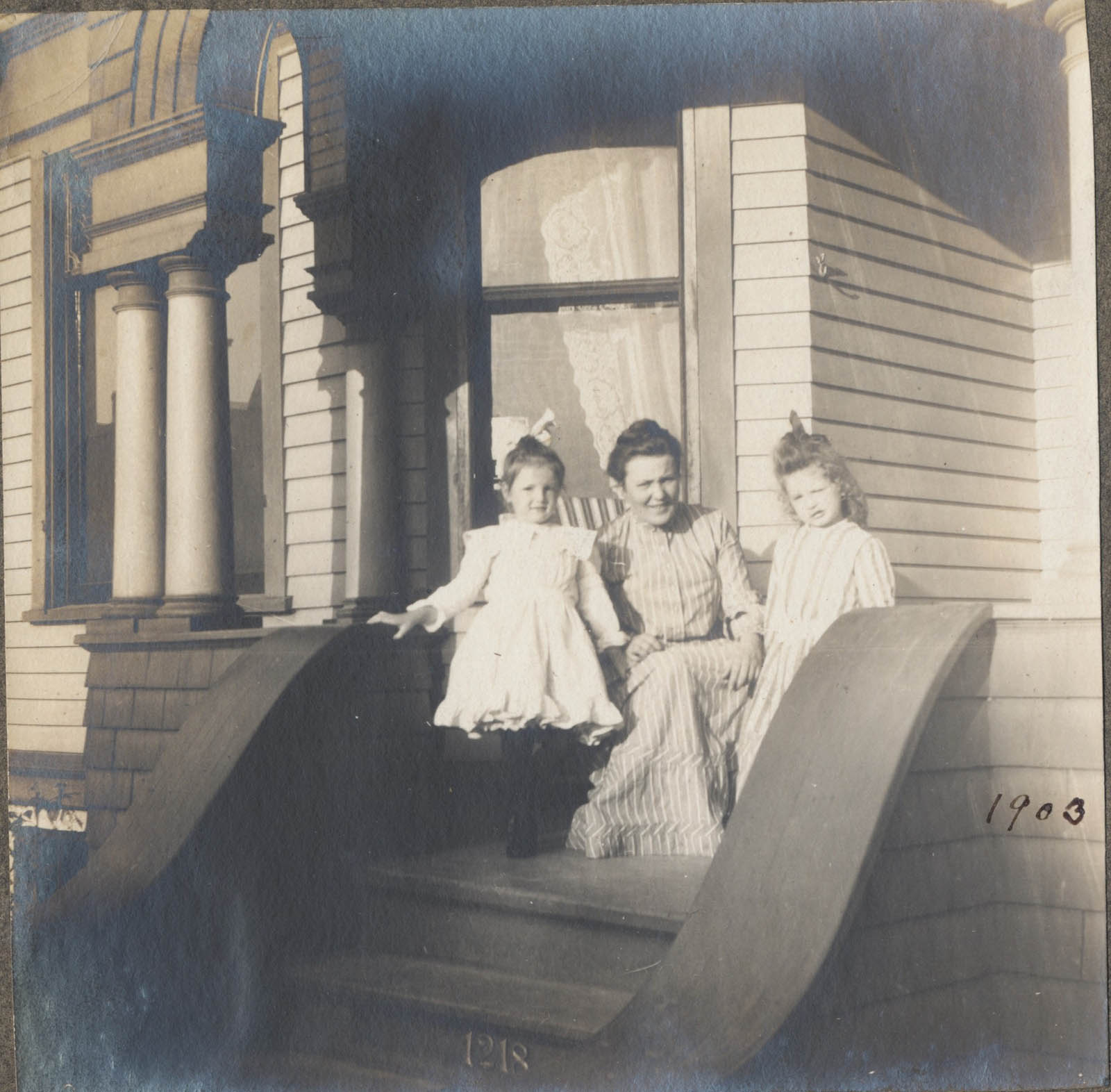 Victor, at right, with unidentified man, 1904

Meta (second from right) with unknown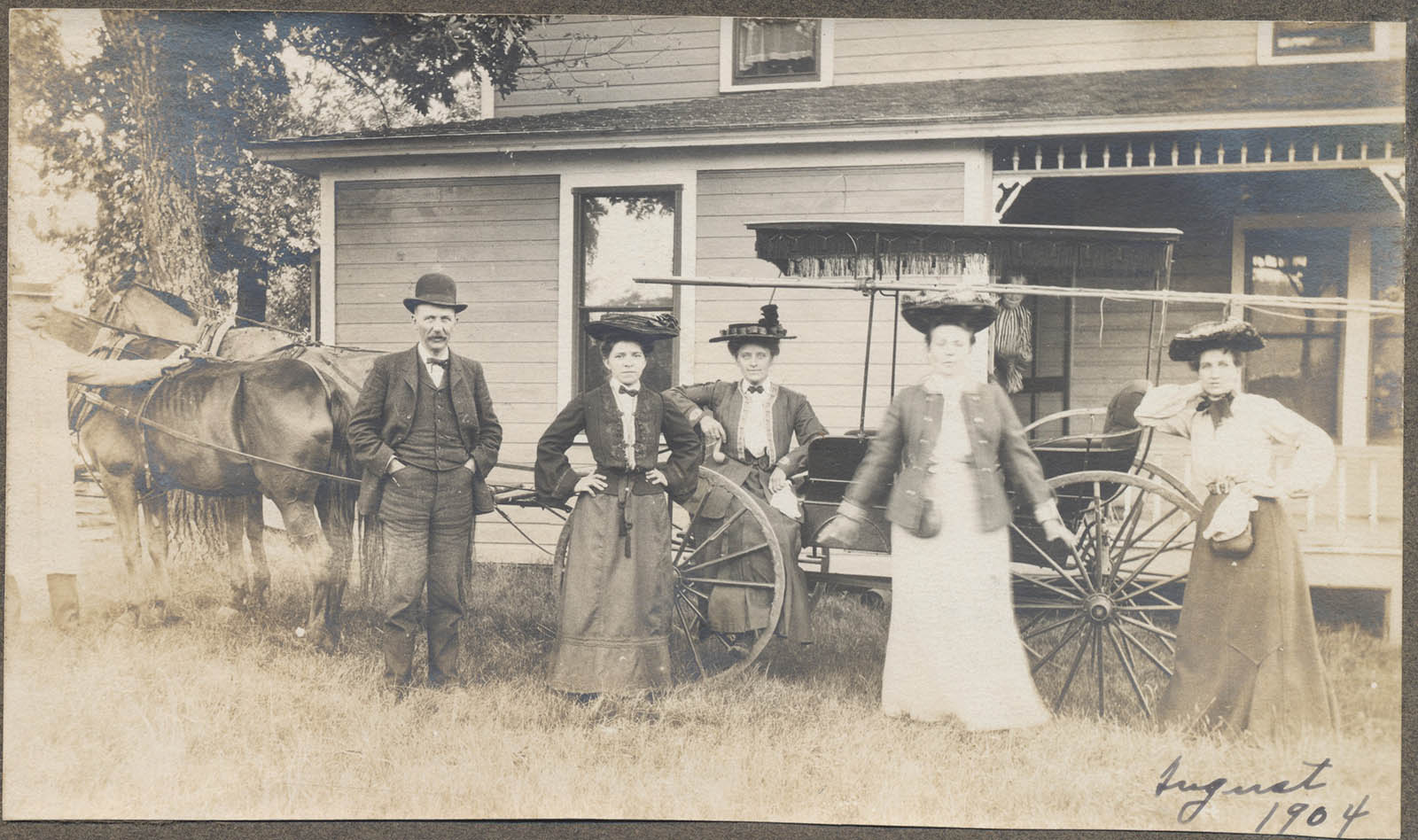 Meta with Doris and Elsa, 1906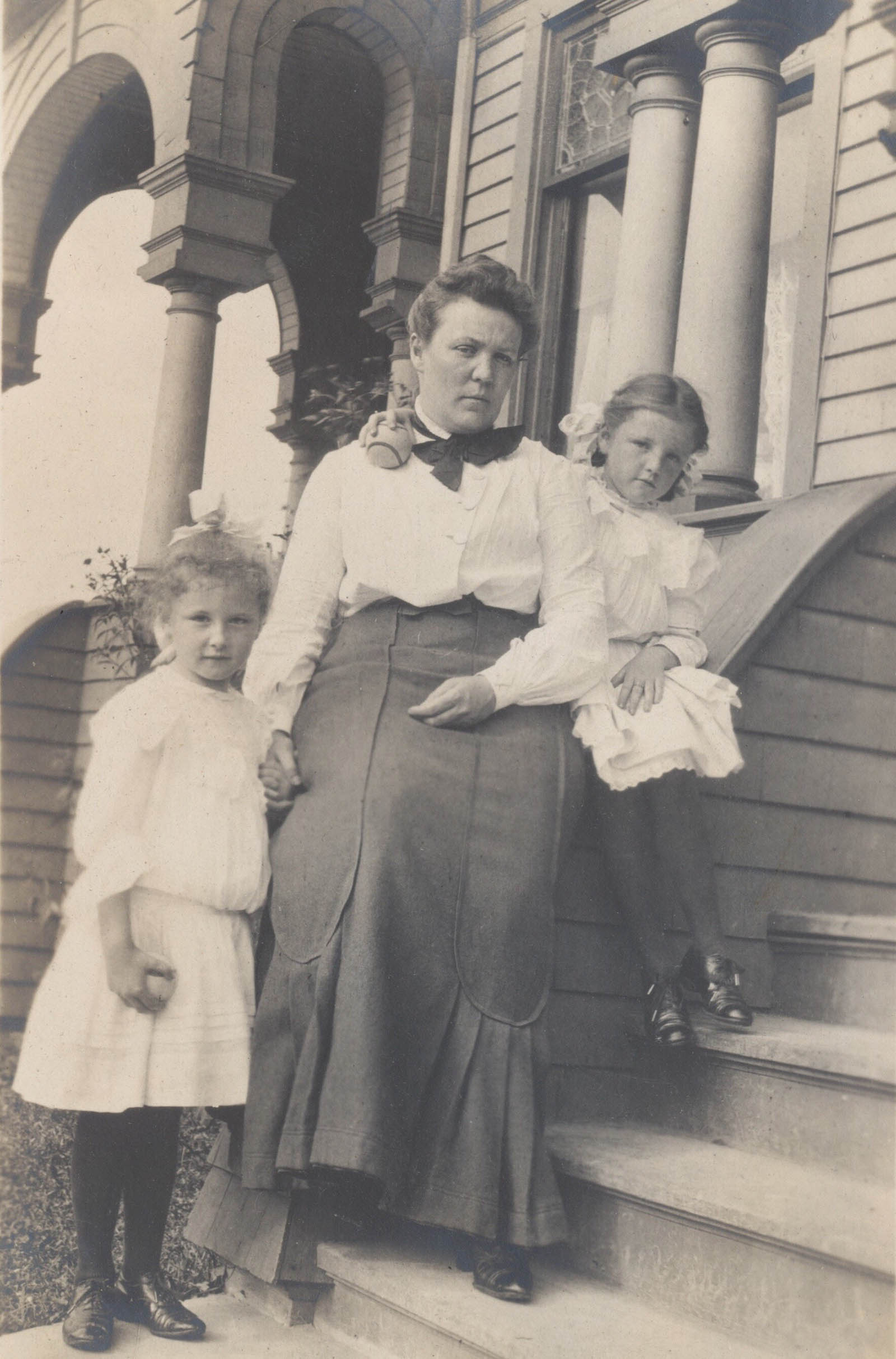 Berger family on the porch, 1907

Victor with nephew Jack, 1907

Shawano Lake cottage with Hattie's family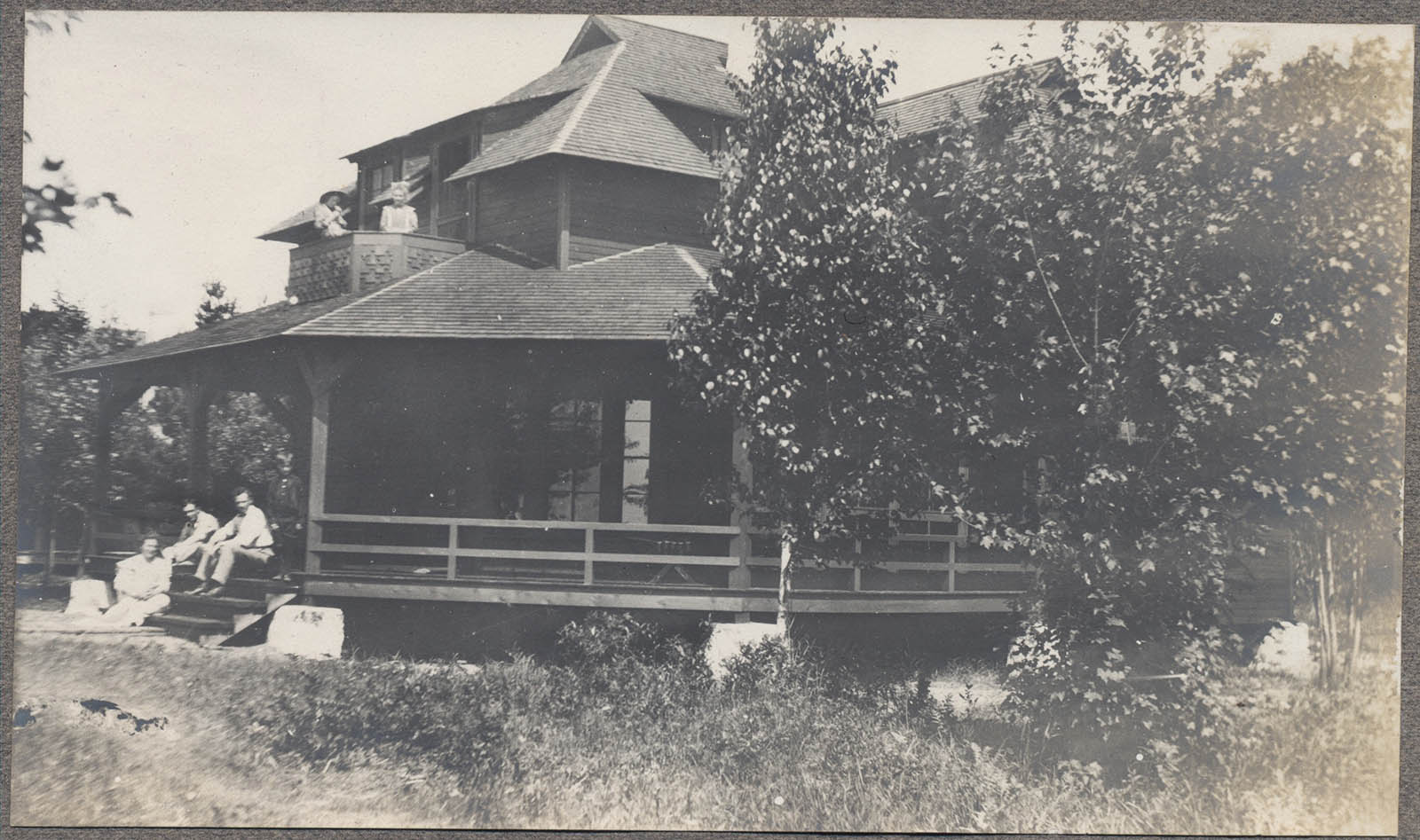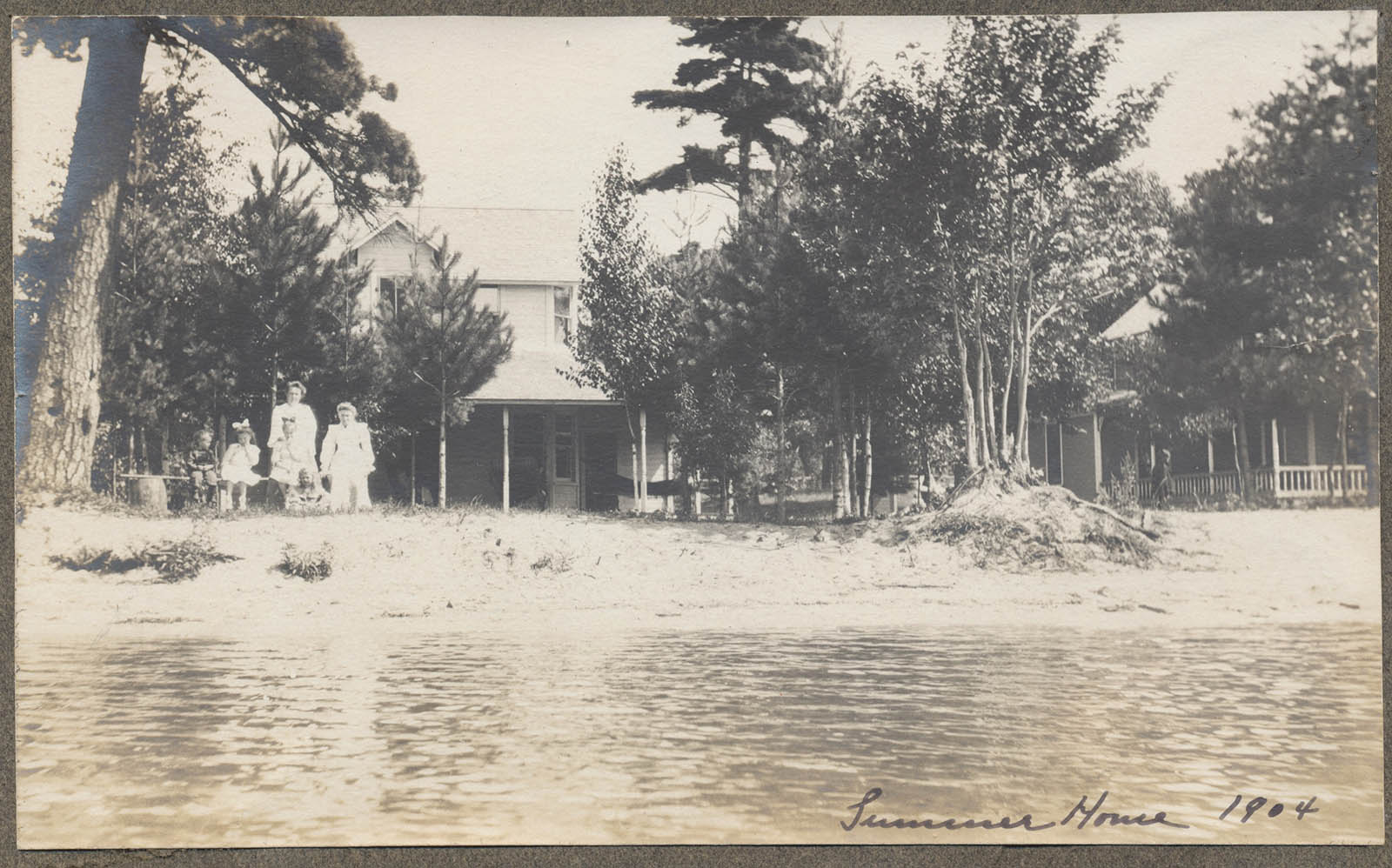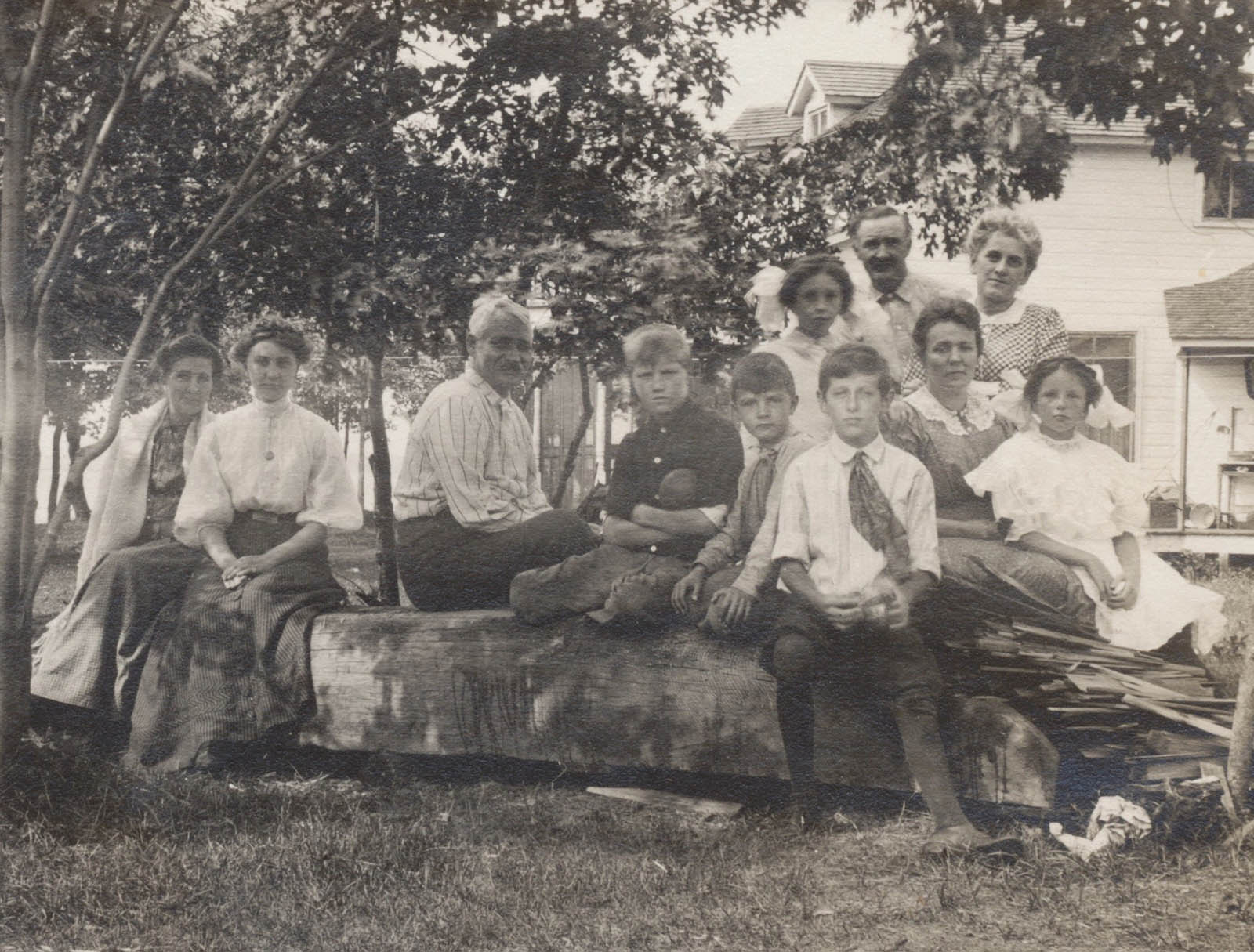 Born in Brooklyn, N.Y., where he lived until he was 17, Bobby received his BA-Mass Communications from UWM in 1989 and has lived in Walker's Point, Bay View, Enderis Park, South Milwaukee and on the East Side.
He has published three non-fiction books in Italy – including one about an event in Milwaukee history, which was published in the U.S. in autumn 2010. Four more books, all about Milwaukee, have been published by The History Press.
With his most recent band, The Yell Leaders, Bobby released four LPs and had a songs featured in episodes of TV's "Party of Five" and "Dawson's Creek," and films in Japan, South America and the U.S. The Yell Leaders were named the best unsigned band in their region by VH-1 as part of its Rock Across America 1998 Tour. Most recently, the band contributed tracks to a UK vinyl/CD tribute to the Redskins and collaborated on a track with Italian novelist Enrico Remmert.
He's produced three installments of the "OMCD" series of local music compilations for OnMilwaukee.com and in 2007 produced a CD of Italian music and poetry.
In 2005, he was awarded the City of Asti's (Italy) Journalism Prize for his work focusing on that area. He has also won awards from the Milwaukee Press Club.
He can be heard weekly on 88Nine Radio Milwaukee talking about his "Urban Spelunking" series of stories.