For those of us who grew up devouring music on PVC – before the ubiquity of compact discs nearly killed the format (at least in the U.S.; thank the lord for imports!) – the fact that vinyl is outselling CDs these days is as heartwarmingly satisfying as the warmth of analog.
Although the cost of vinyl has skyrocketed as part of its return, there are some great high-quality pressings out there of new, but also back catalog releases.
Here is a walk through some of the most interesting vinyl to land on my doorstep in recent months. Each of the releases would make a perfect holiday gift (they're too big to stuff into stockings) for the music lover on your list.
Beatles
Let It Be (Apple)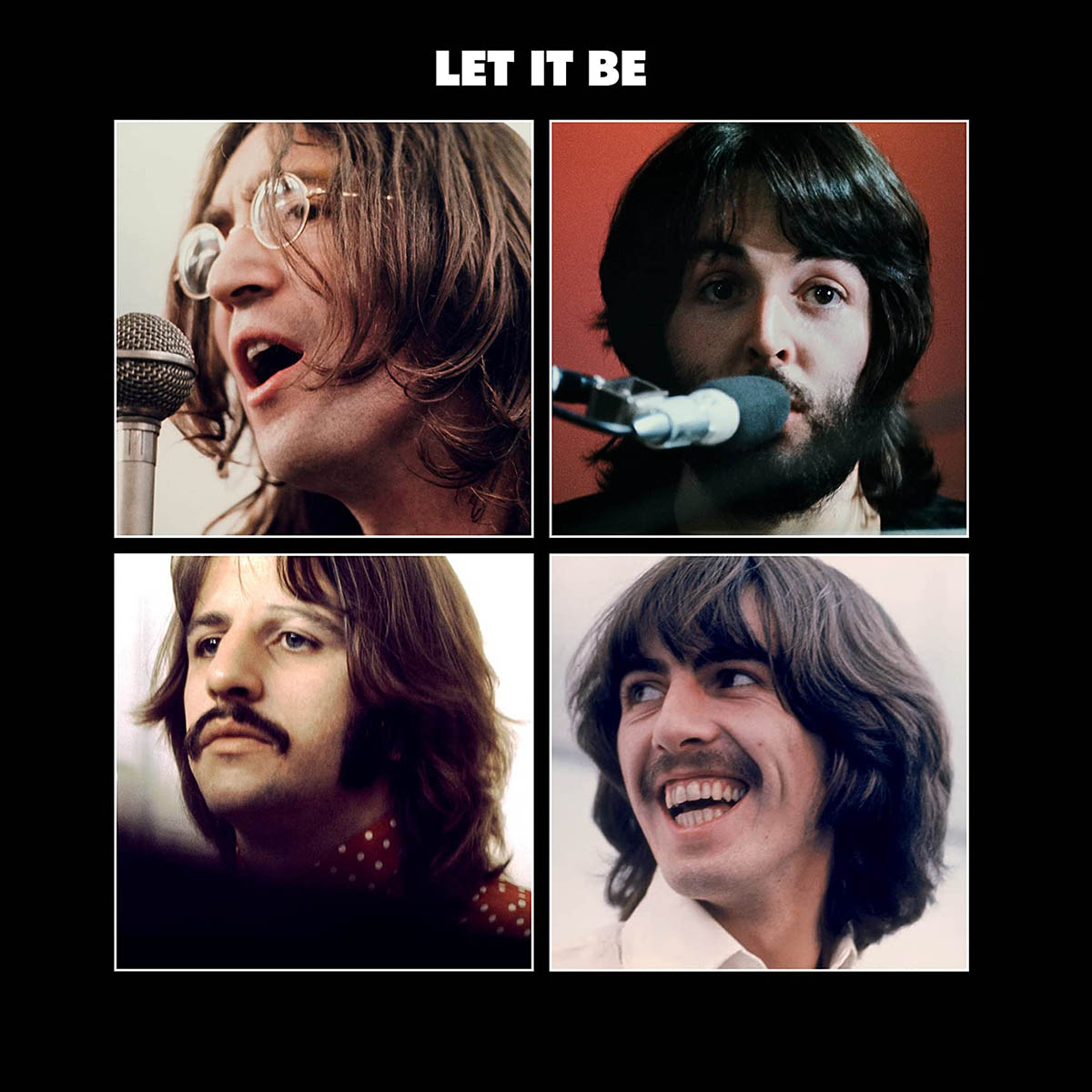 The music on the Beatles final album release is ubiquitous at the moment thanks to the stellar "Get Back" series on Disney+ and that's OK by me. "Let It Be" is the first album I can remember buying with my own money when I was about 8 or 9, so I'll always have a soft spot for it. Plus, it also has some of the band's best late-era songs, like "Across the Universe," "I Me Mine," "Get Back" and, of course, "Let It Be." The 180-gram vinyl has Giles Martin's new stereo mix, which sounds good. The disappointment for me was that the gatefold sleeve and unique red Apple label I remember from my first copy weren't part of this landmark "Let It Be" reissue project – which also includes a double-CD full of outtakes and a stunning eight-disc set that also includes a hardcover book.
John Coltrane
A Love Supreme Live in Seattle (Impulse!)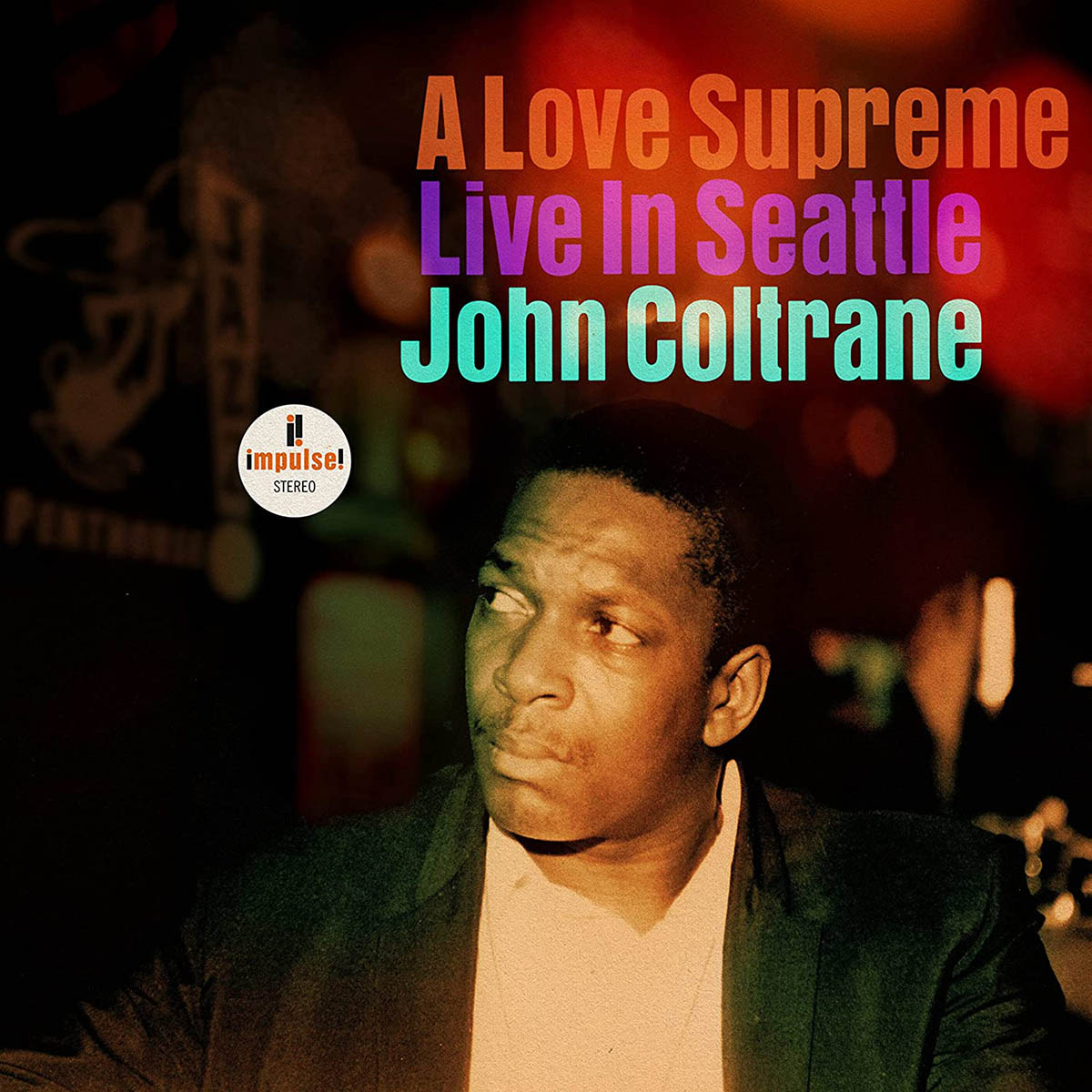 In September 1965, Coltrane and his classic quartet played a stretch in Seattle that was recorded and released posthumously as "Live In Seattle." But just two days later, on Oct. 2, the Quartet performed the entire "A Love Supreme" album – augmented by Pharaoh Sanders and other musicians – at another Seattle club whose owner wisely recorded the show. Those tapes were discovered after the club owner's death and they contain only the second known live recording of the landmark "A Love Supreme" in its entirely. This lavish reissue is beautiful to behold, with an essay booklet that explains it all. The music is engaging, at double the length of, and even more intense, than the original studio performance, and the audio surprisingly good considering the amateur source, but don't expect top-notch studio quality. Still, the opportunity for fans to hear this performance is worth it.
Roy Hargrove & Mulgrew Miller
In Harmony (Resonance)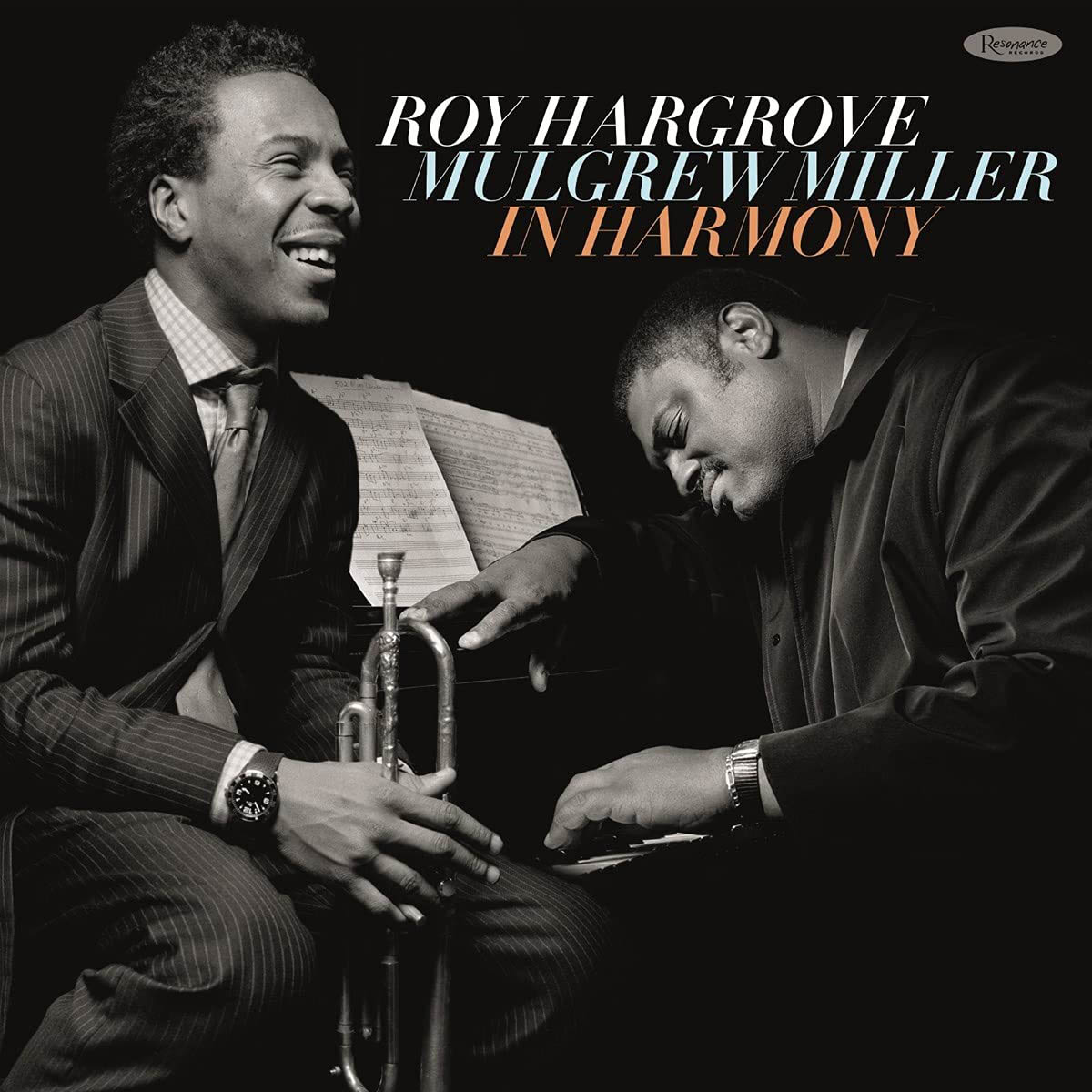 Released earlier this year for Record Store Day by the same label that issued John Coltrane's "Offering: Live at Temple University," this double-LP contains previously unissued music recorded in 2006 and 2007 by trumpeter Hargrove, who passed away in 2018 and Miller, who died five years earlier. Both were leading lights of the jazz scene at the time and both died young. The two played standards like "What Is This Thing Called Love" and jazz classics like Benny Golson's "I Remember Clifford," Dizzy Gillespie's "Con Alma" and Thelonious' "Monk's Dream" in an intimate setting that allowed each to shine and to blend their talents perfectly. The sound is excellent and the packaging, which includes a booklet full of testimonials from the likes of Sonny Rollins, is nice.
George Harrison
All Things Must Pass Super Deluxe (Apple)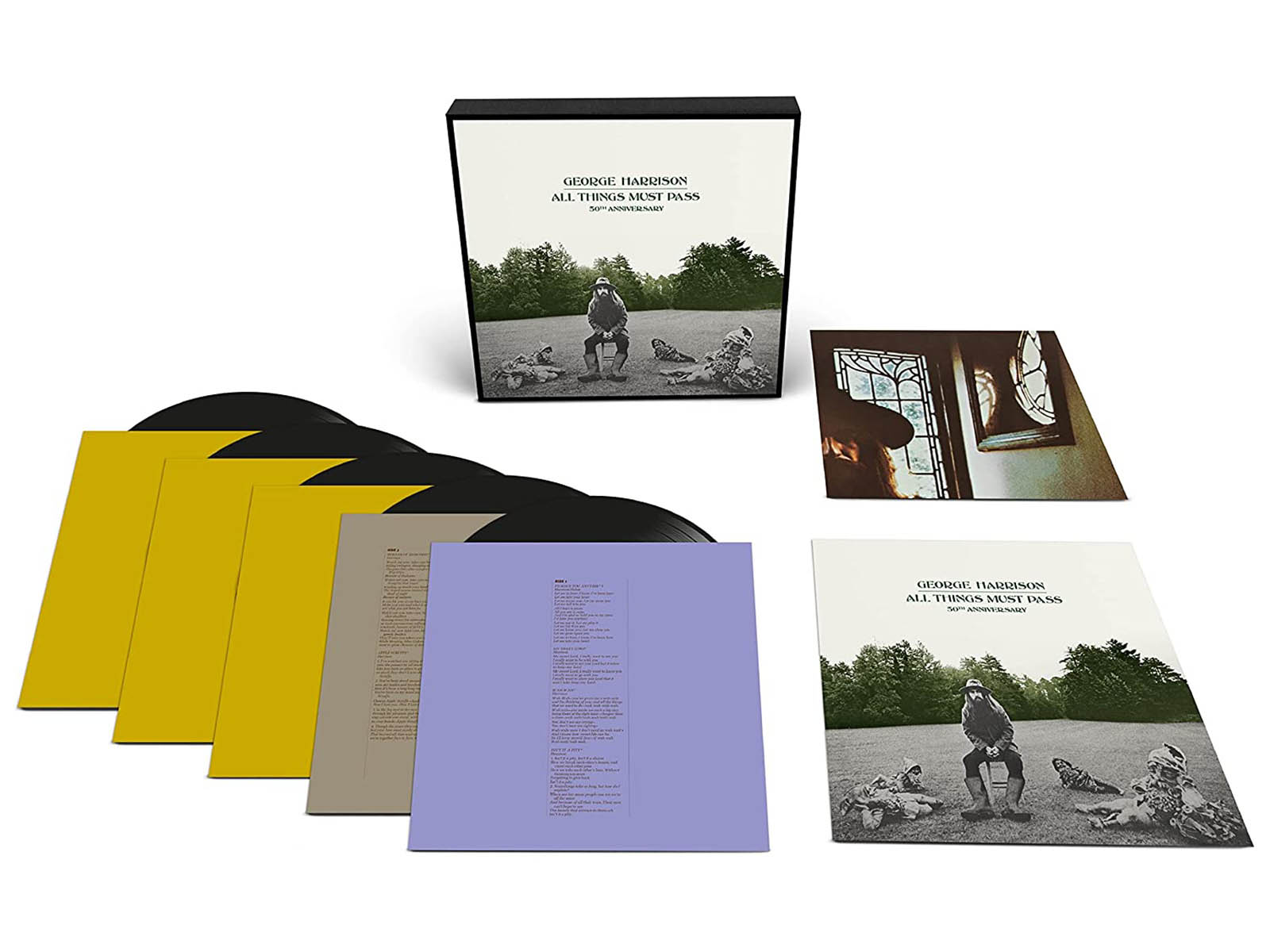 If you wondered what George Harrison was talking about when he was pushing to do more of his songs in the recent Disney+ saga "Get Back," consider that his first "proper" solo album, released in 1970, was a triple LP. And it was full of great songs like the title track, "Isn't It A Pity," "My Sweet Lord," "What Is Life," "Beware of Darkness" and others that Harrison was amassing while his former bandmates kept his contributions to Beatles records limited to just a couple songs each. The quiet Beatle got the last laugh with this tour de force. The 5oth anniversary version has a whopping eight LPs thanks to five albums' worth of outtakes and demos and other material on 180-gram vinyl. The gorgeous heavy duty slipcased set has the original three-album set – remixed by Paul Hicks – in a facsimile of its original box (complete with poster and inner sleeves), the five records of extras in another and a 12x12 hardcover book with photos, recording info and more. It's the kind of in-depth, deluxe treatment that what is perhaps the best Beatles solo record deserves.
Jimi Hendrix Experience
Paris 67 (Dagger)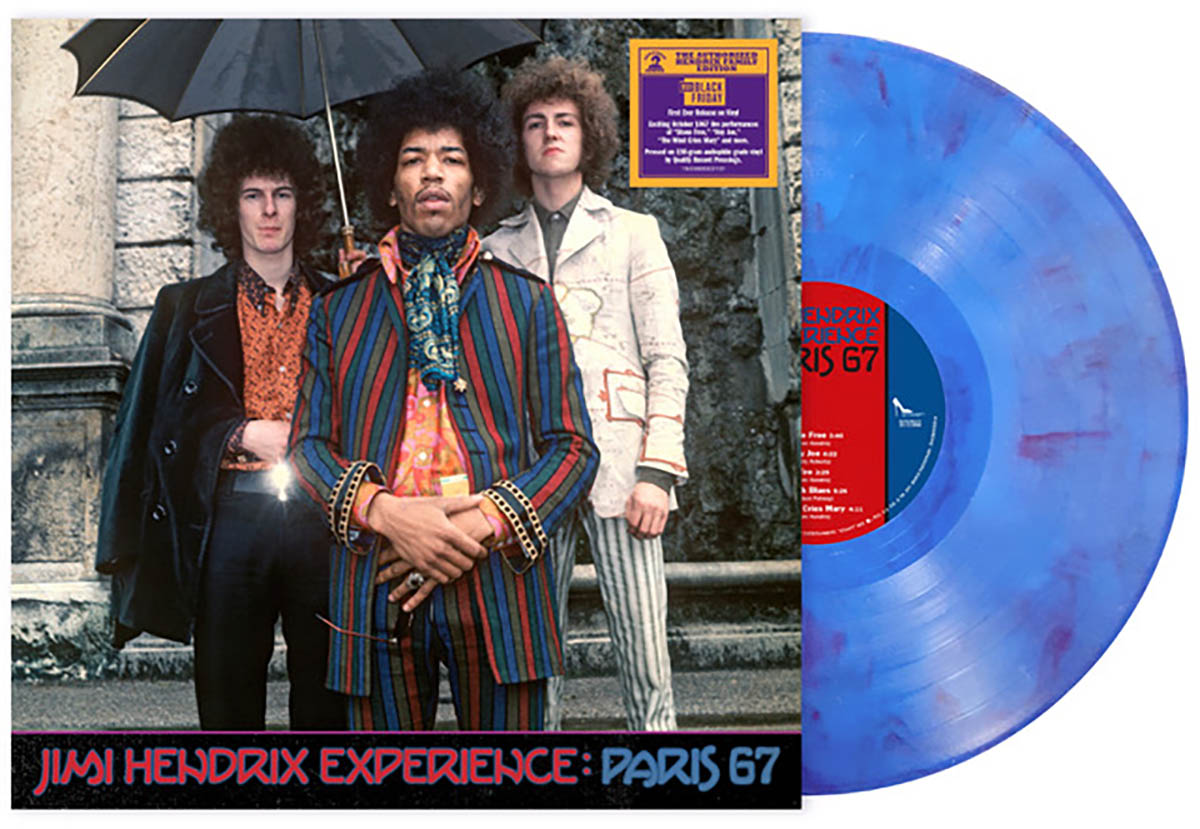 This "official bootleg" – available on vinyl for the first time, though some tracks are previously released – captures Hendrix, Mitchell and Redding onstage at Paris' Olympia Theater in 1967 and is pressed into 150-gram blue vinyl with red highlights. The raw audio captures the excitement of the trio at that stage and best of all it sounds like a live record: you can hear the crowd and the room. "Hey Joe," "The Wind Cries Mary," "Fire," "Purple Haze" ... it was a great set. Available only at indie record shops, so you might have to search a bit to find it, but worth it.
Pixies
Trompe Le Monde (4AD)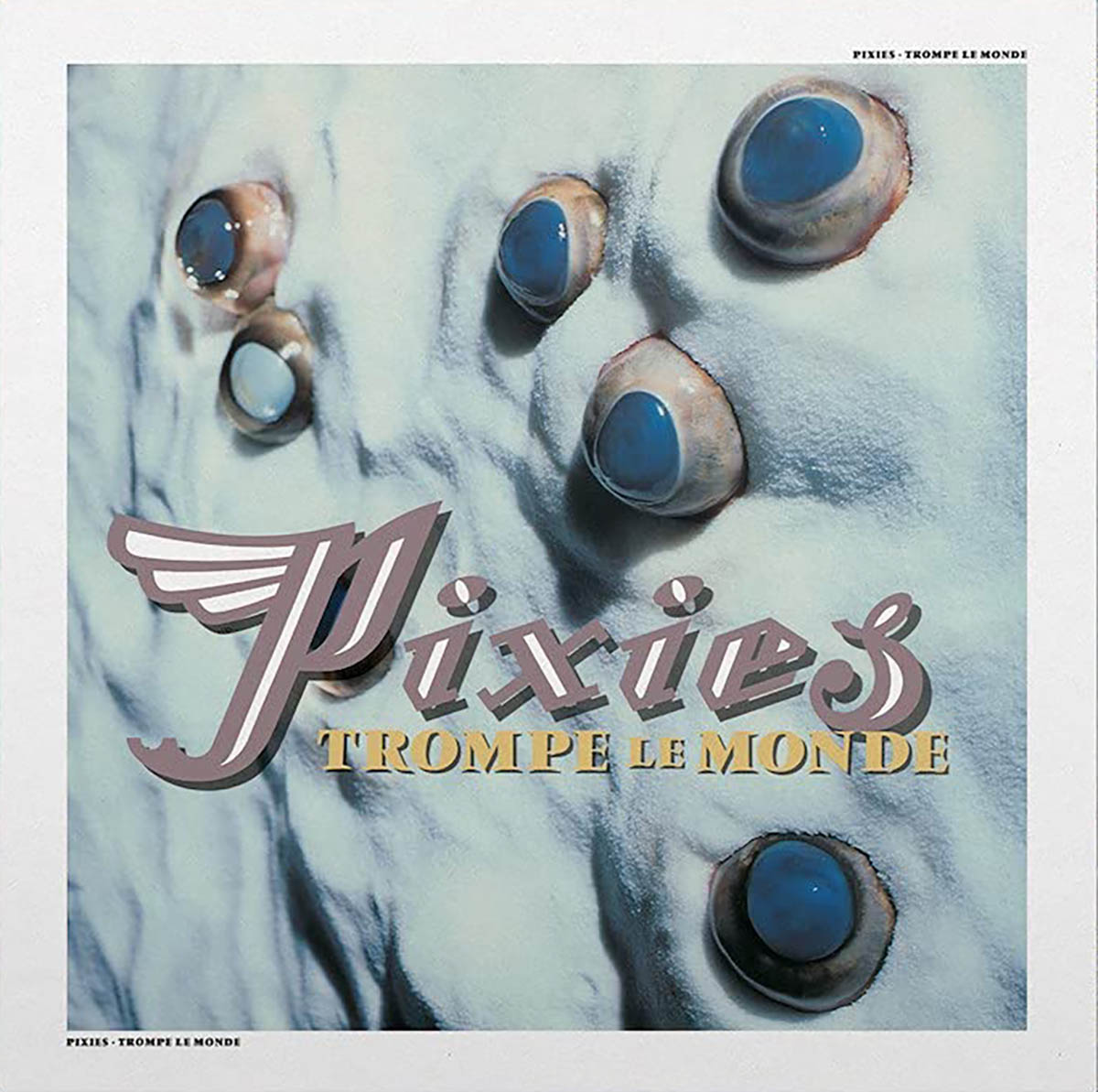 The Pixies' fourth album was considered a winner at the time – some even suggested with a bit of hyperbole that it might be the best album of the 20th century, and it has aged well since its 1991 debut. A new anniversary vinyl edition is here to remind us that was 30 years ago. This one is on bright green vinyl packaged in a UK-style heavy duty inner sleeve. "Planet of Sound," "Alec Eiffel," "Letter to Memphis" and the cover of Jesus and Mary Chain's "Head On" are all here. Travel back in time to when the Pixies liked each other and made groundbreaking, influential music or experience it for the first time, as many of us did back then, on wax.
R.E.M.
New Adventures in Hi-Fi (Craft Recordings)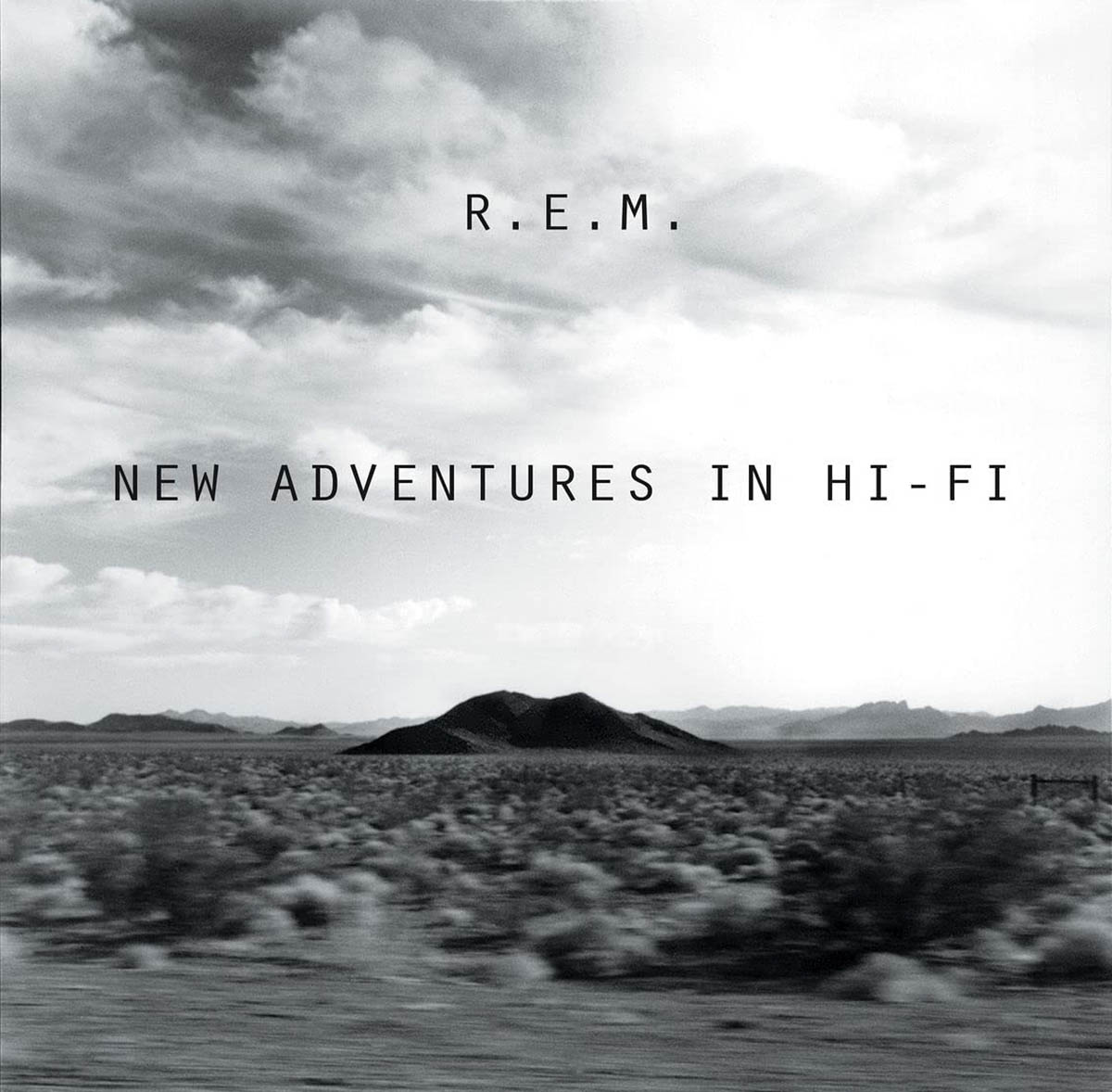 R.E.M.'s 10th studio record – the band's last with drummer Bill Berry and with producer Scott Litt – got great reviews when it was released in 1996 and MOJO even called it the 20th best record of "our lifetime." This 25th anniversary edition is remastered and spread across two LPs (since it boasts a CD-era 65-minute runtime) on 180-gram vinyl in a gatefold sleeve. This is one – with "Bittersweet Me" and "E-Bow the Letter" – that most have probably only heard on CD, so a warmer vinyl version is surely welcome.
Nina Simone
Little Girl Blue (Bethlehem/BMG)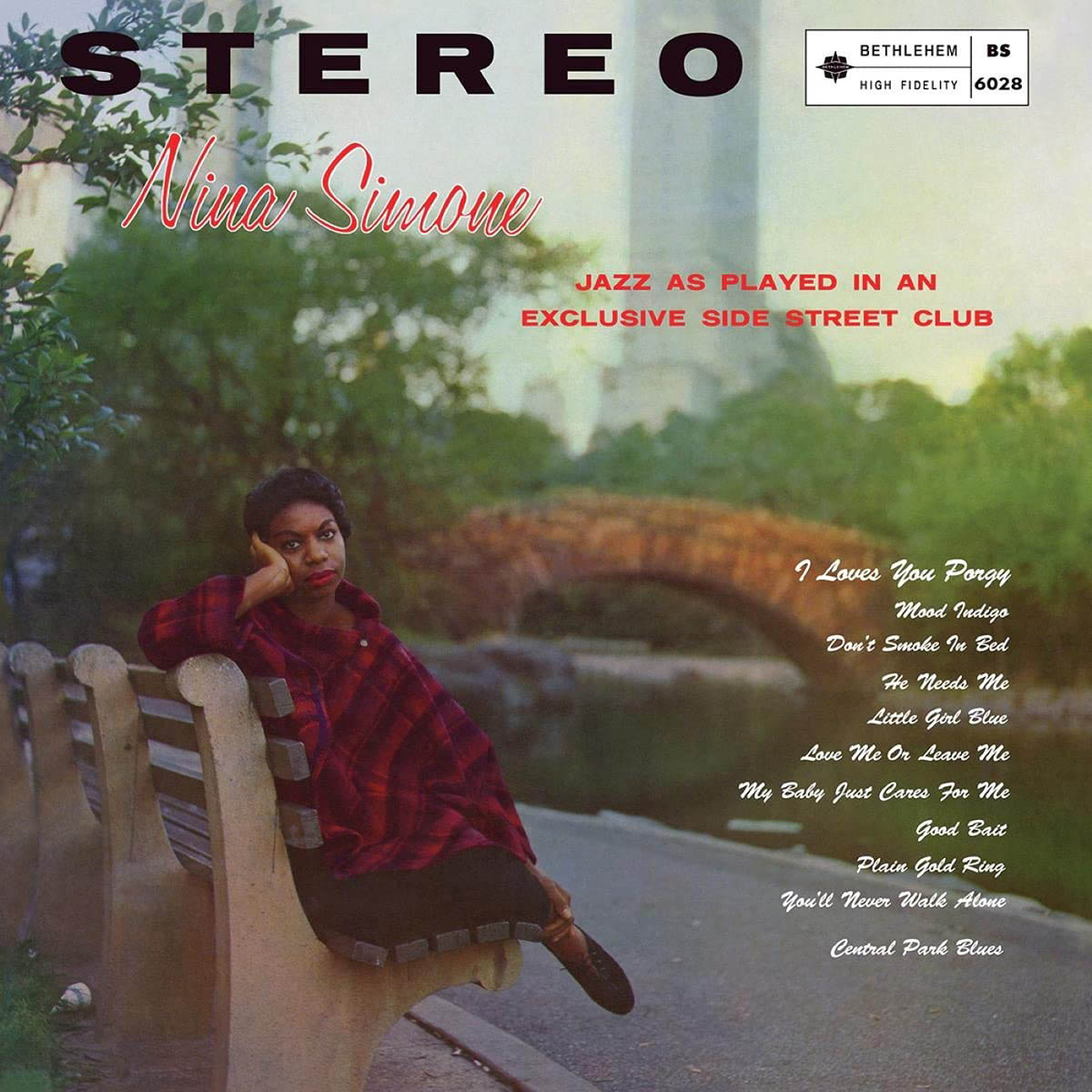 One of my favorite reissues this year is Nina Simone's 1959 debut, surely because more than 60 years on it still sounds like the exciting debut of one of America's all-time greatest artists: a talented pianist and one of a kind singer. This first LP includes two of her most familiar hits, too, in "I Loves You, Porgy" and "My Baby Just Cares for Me." Essential. The reissue – a Barnes & Noble exclusive is on bright blue translucent vinyl – is ace, with a classic-style heavy cardboard cover that really takes one back. The inner sleeve has inter notes. If you can, nab the blue vinyl version, which is really beautiful.
Supergrass
Only In It For the Money (BMG/Echo)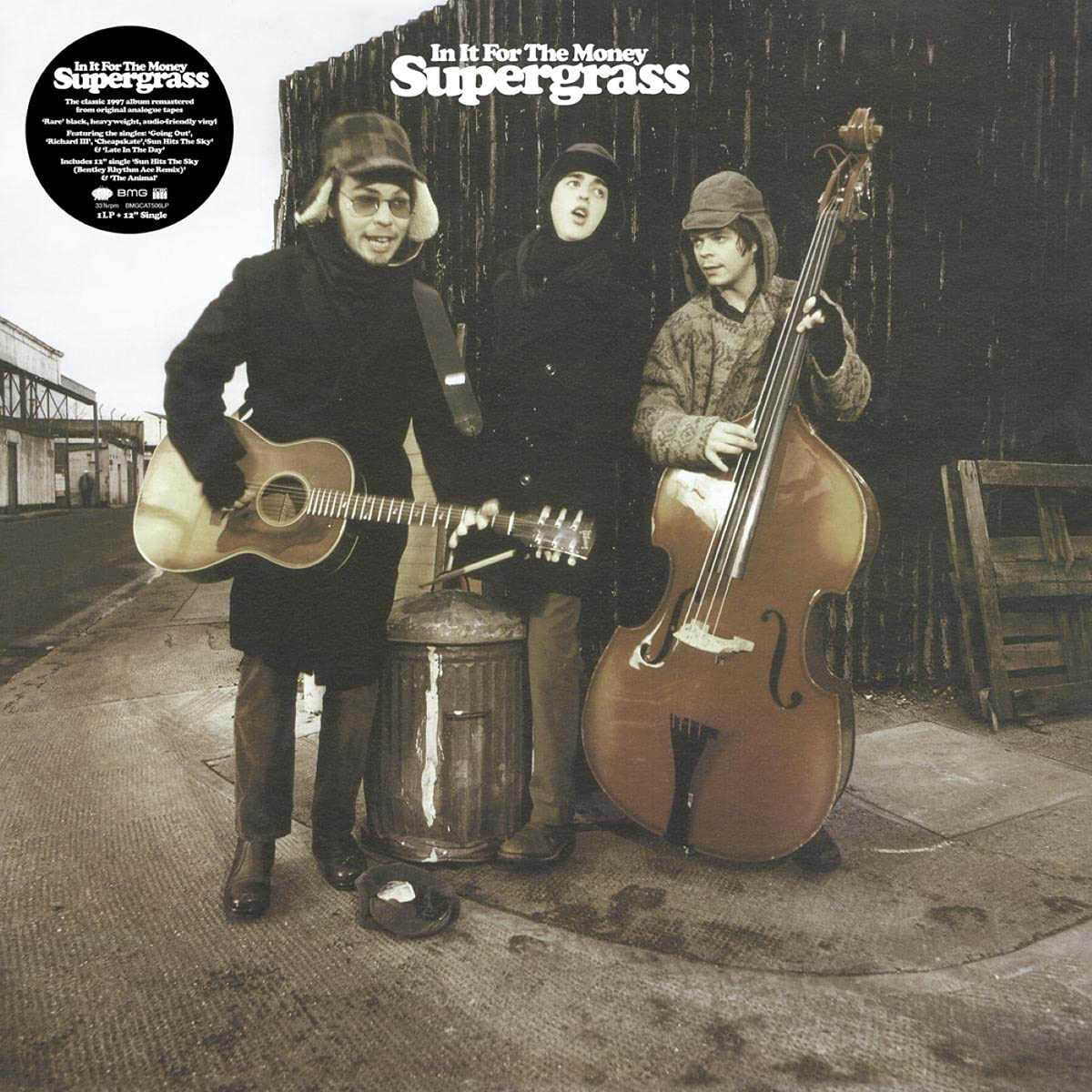 Supergrass' 1995 debut, "I Should Coco," was Parlophone Records' best-selling debut since The Beatles' "Please Please Me" in 1963, so how could they ever follow it up? They did it with "In It For the Money," which was different but still popular and served up hits like "Going Out" and "Richard III." This is the first vinyl edition since it was released in 1997 (and I'd guess there was no vinyl ever in the U.S.) and it includes a bonus 12-inch of "Sun Hits The Sky (Bentley Rhythm Ace Remix)" and "The Animal" on 140g white wax.
Paul Weller
Days of Speed (Craft Recordings)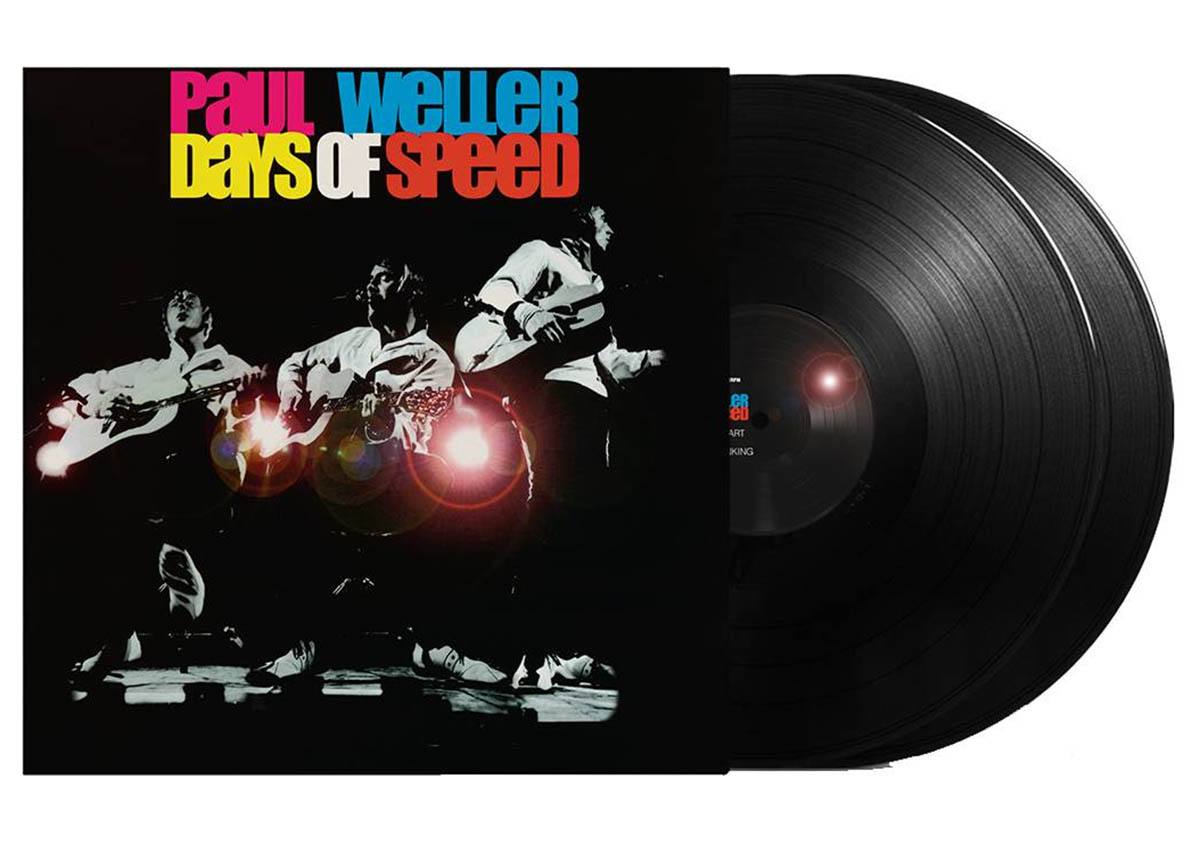 At this point I can pretty much say I'm a lifelong Paul Weller fan and so when I see first-ever vinyl versions of records he issued during the CD era, I'm excited. Though the new vinyl of "Illumination" is also making its PVC debut, I've opted for the two-disc "Days of Speed" live acoustic record – complete with facsimile set list – that features the Modfather performing a career retrospective to that point (2001), with a mix of solo tracks, songs by The Jam and even a couple songs from The Style Council era. The release is in a gatefold with heavy duty inner sleeves. I love it.
Born in Brooklyn, N.Y., where he lived until he was 17, Bobby received his BA-Mass Communications from UWM in 1989 and has lived in Walker's Point, Bay View, Enderis Park, South Milwaukee and on the East Side.
He has published three non-fiction books in Italy – including one about an event in Milwaukee history, which was published in the U.S. in autumn 2010. Four more books, all about Milwaukee, have been published by The History Press.
With his most recent band, The Yell Leaders, Bobby released four LPs and had a songs featured in episodes of TV's "Party of Five" and "Dawson's Creek," and films in Japan, South America and the U.S. The Yell Leaders were named the best unsigned band in their region by VH-1 as part of its Rock Across America 1998 Tour. Most recently, the band contributed tracks to a UK vinyl/CD tribute to the Redskins and collaborated on a track with Italian novelist Enrico Remmert.
He's produced three installments of the "OMCD" series of local music compilations for OnMilwaukee.com and in 2007 produced a CD of Italian music and poetry.
In 2005, he was awarded the City of Asti's (Italy) Journalism Prize for his work focusing on that area. He has also won awards from the Milwaukee Press Club.
He can be heard weekly on 88Nine Radio Milwaukee talking about his "Urban Spelunking" series of stories.