A West Allis bar that's been around since the 1940s is now the center of social media scrutiny.
The bar is named Walk Her Inn, 900 S. 74th St., which is a play on words because the tavern is also located on Walker Street. But it's also short for "Walk Her Inn, Drag Her Out" which is painted around the door, on the website and on T-shirts.
Yesterday, while driving through the neighborhood, Paress Huebner noticed the establishment for the first time, took a photo of the bar's painted sign and put it on Facebook with outraged commentary. The post has since caught the attention – almost entirely negative – from many social media users and the media.
Many responders to the post believe the name suggests the assault of women.
Kristian and Diane Plumeri took over the bar in 2009. OnMilwaukee called Kristian and left a message, but has not heard back from the tavern owner.
The website does not explain the origin of the current name, but does explain its former name, Frog Town.
"It was called this because way back in the day the building was occupied by a blacksmith who would re-shoe horses, and they would have to then walk on very large wooden planks. There were hundreds of frogs beneath that would come out at night and crowd these planks," reads the website. "I know this all sounds a bit weird, but you must understand that this was at a time when much of the nearby land was marsh – hence the frogs."
West Allis mayor Dan Devine says he has never been inside the bar, nor does he plan to visit.
"To be honest I've never set foot in there and there's a reason for that," says Devine.
Earlier today Devine contacted city planner Steve Schaer to find out if a community could demand a business change its name. Technically, it cannot. However, business owners sometimes choose to change or modify a name if there is enough pressure from the community which was the case with Taco Moto, formerly Gypsy Taco.
"It's a free speech issue – communities can't regulate when it comes to names and signs," says Devine. "This is the perfect example of why you need to spend your money in businesses that you want to see in your community like, for West Allis, Westallion Brewing Company or one of our many great restaurants or cafes."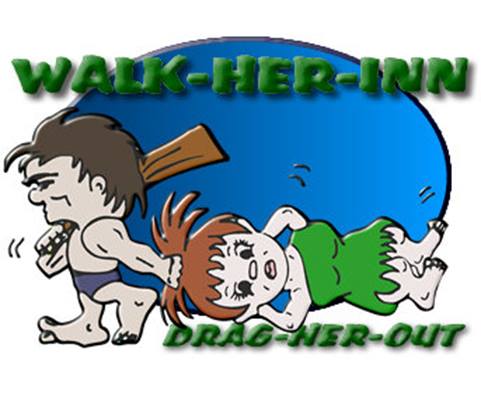 Molly Snyder started writing and publishing her work at the age 10, when her community newspaper printed her poem, "The Unicorn." Since then, she's expanded beyond the subject of mythical creatures and written in many different mediums but, nearest and dearest to her heart, thousands of articles for OnMilwaukee.

Molly is a regular contributor to FOX6 News and numerous radio stations as well as the co-host of "Dandelions: A Podcast For Women." She's received five Milwaukee Press Club Awards, served as the Pfister Narrator and is the Wisconsin State Fair's Celebrity Cream Puff Eating Champion of 2019.