Alcohol Mist offers a new way to take a shot by filling a balloon with vaporized liquor that's inhaled. And as of recently, there's such a machine inside Werd Bar, the first of its kind in Wisconsin.
According to bar manager Andrew Ahles, each balloon is equivalent to two-and-a-half shots and contain zero calories. The type of booze used in the Alcohol Mist varies and currently it's vodka.
The cost per 12-14-inch balloon is $8. The single-use, chemical-and-powder-free balloons are then discarded, or some customers prefer to keep them as souvenirs.
Ahles says customers have reported getting a bit of a head buzz after inhaling the balloon. However, Alcohol Mist doesn't not contain nitrous oxide or carbon dioxide, so it's not the same as inhaling a "whippet" / whip cream canister.
"It's more like a vape than anything else," says Ahles. "But it doesn't have nicotine or other chemicals associated with vaping."
Ahles first saw the Alcohol Mist machine at a trade show in Las Vegas in March. There was a long waiting list to get one, but because it is Wisconsin's very first, Werd Bar was placed at the top of the waiting list.
"It's something different," says Ahles. "People are having fun with it."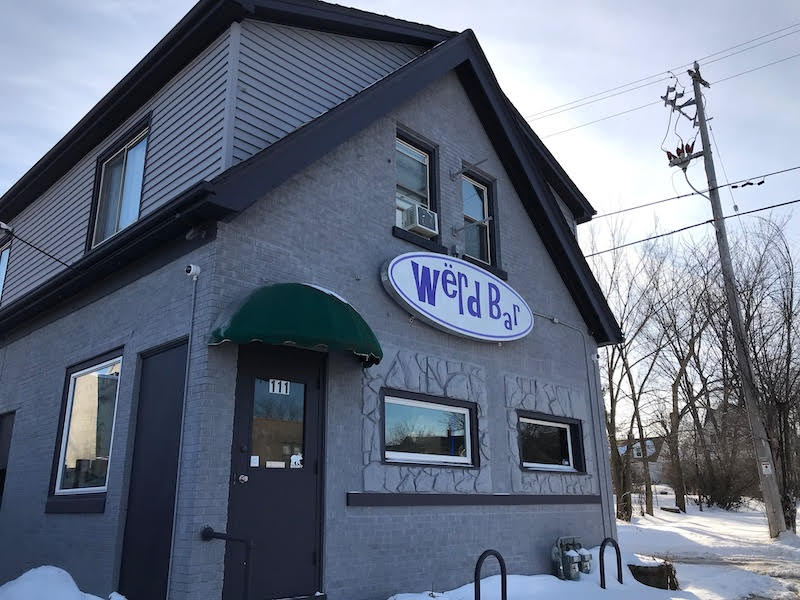 Molly Snyder started writing and publishing her work at the age 10, when her community newspaper printed her poem, "The Unicorn." Since then, she's expanded beyond the subject of mythical creatures and written in many different mediums but, nearest and dearest to her heart, thousands of articles for OnMilwaukee.

Molly is a regular contributor to FOX6 News and numerous radio stations as well as the co-host of "Dandelions: A Podcast For Women." She's received five Milwaukee Press Club Awards, served as the Pfister Narrator and is the Wisconsin State Fair's Celebrity Cream Puff Eating Champion of 2019.