Typically when I write about beautiful old homes, I focus heavily on the history of the place's earlier days. But in the case of the 1890 Victorian brick home at 1425 N. Prospect Ave. that was listed for sale this week, the current owner is perhaps the most important.
The house received an accepted offer on the first day on the market.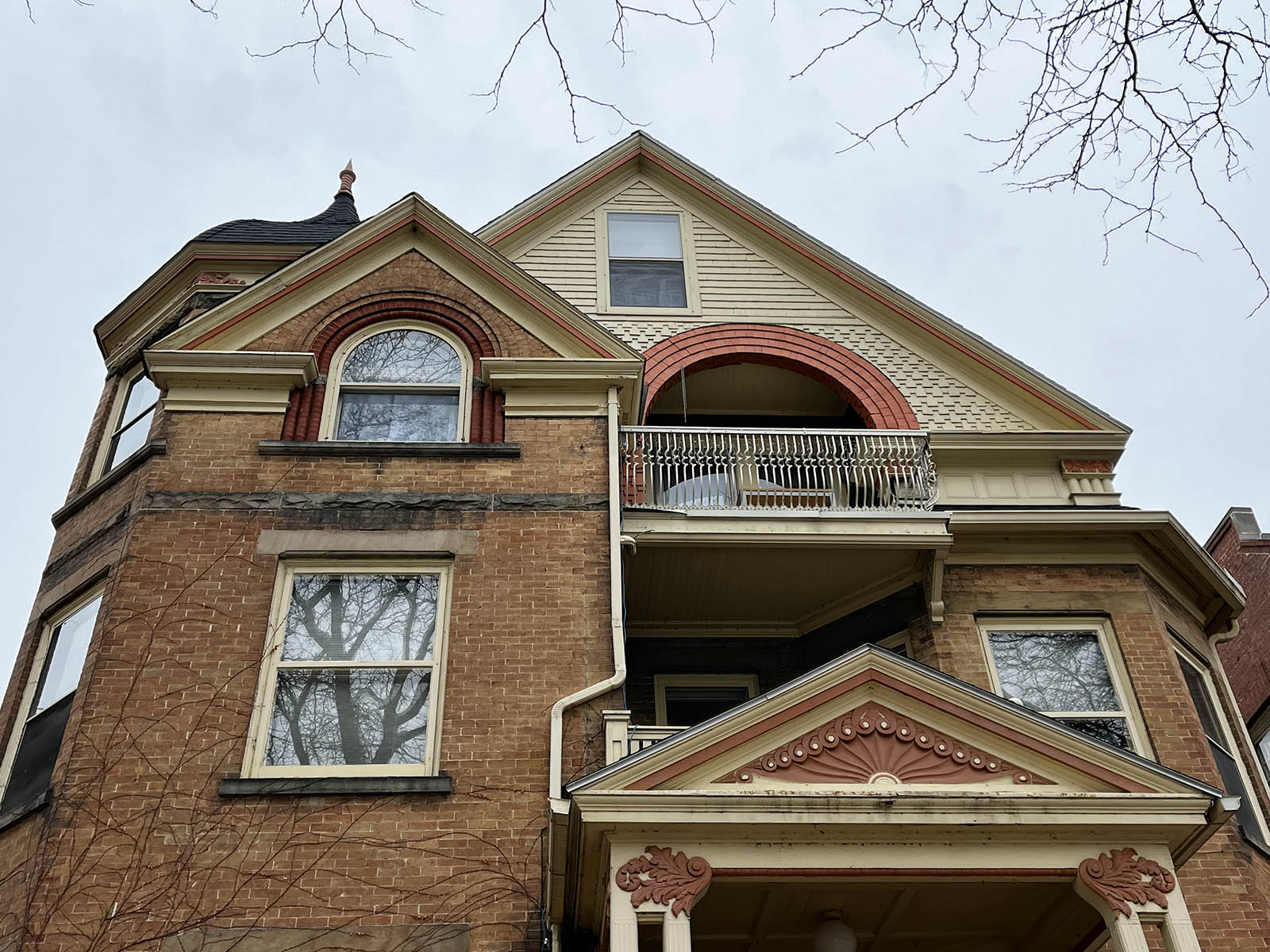 Built by Willard Merrill, a Wisconsin legislator and vice president at Northwestern Mutual Life Insurance company who had come from Rome, New York, the home has long been owned by artists Carolyn White Travanti and Leon Travanti.
The couple poured countless hours, dollars and copious blood, sweat and tears into the home since White Travanti (then just White) bought it in 1981.
Sadly, Carolyn passed away in October and the 7,400-square-foot home, overflowing with emotion and memories, became too much for Leon – a retired UWM art professor, who is well-known locally for his Circus Parade posters – and he decided to sell.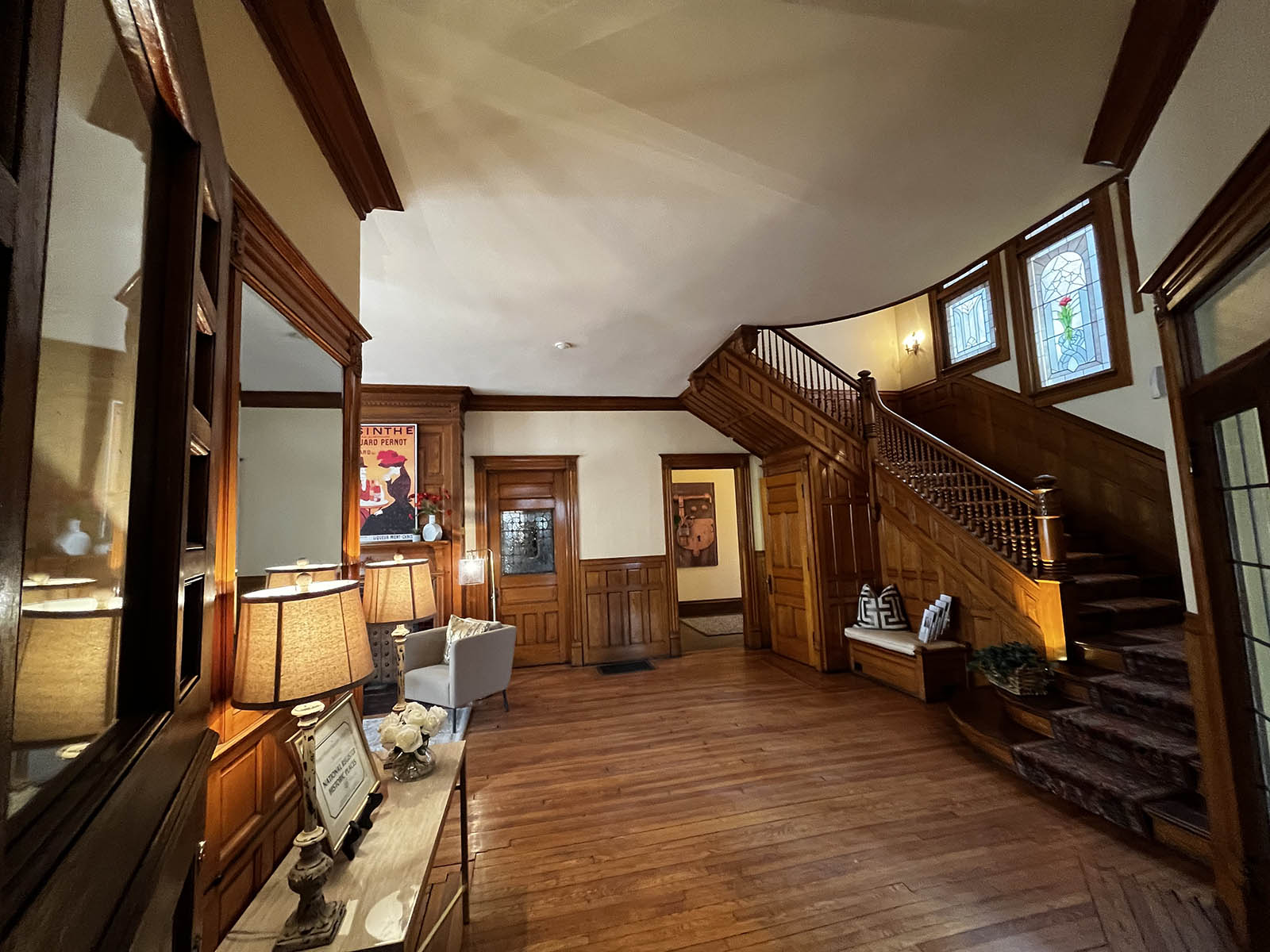 "It can move forward in a lot of different ways," says listing agent Mary Beth Waite, of Cornerstone Realtors. " It can be an Air BnB, it can be a single family, but he's very passionate about making sure the history of this house is preserved."
The place is stunning, both inside and out, and while it may look well-preserved, the Travantis get full credit for its appearance because they took a home that had been sliced and diced and used in a variety of ways and brought back its glory.
Outside, the limestone courses are five feet high above the ground and the mortar in the brick masonry above is neat and tight all these years – and Wisconsin freeze/thaw cycles – later.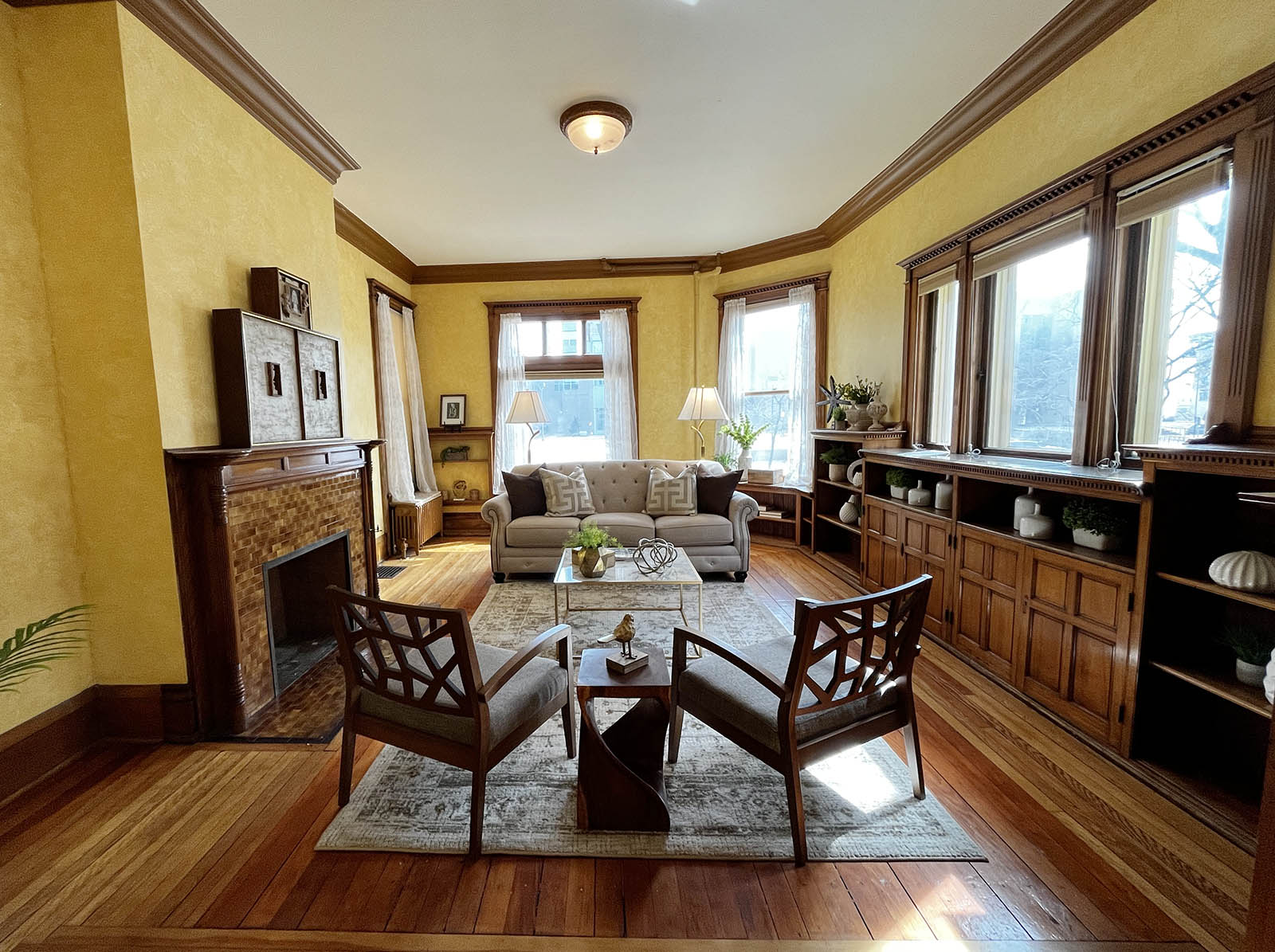 There is stunning, detailed woodwork everywhere, including pine, maple and oak floors with boards of different widths, gorgeous built-ins, pocket doors in multiple rooms ...
There is interior and exterior stained glass, too.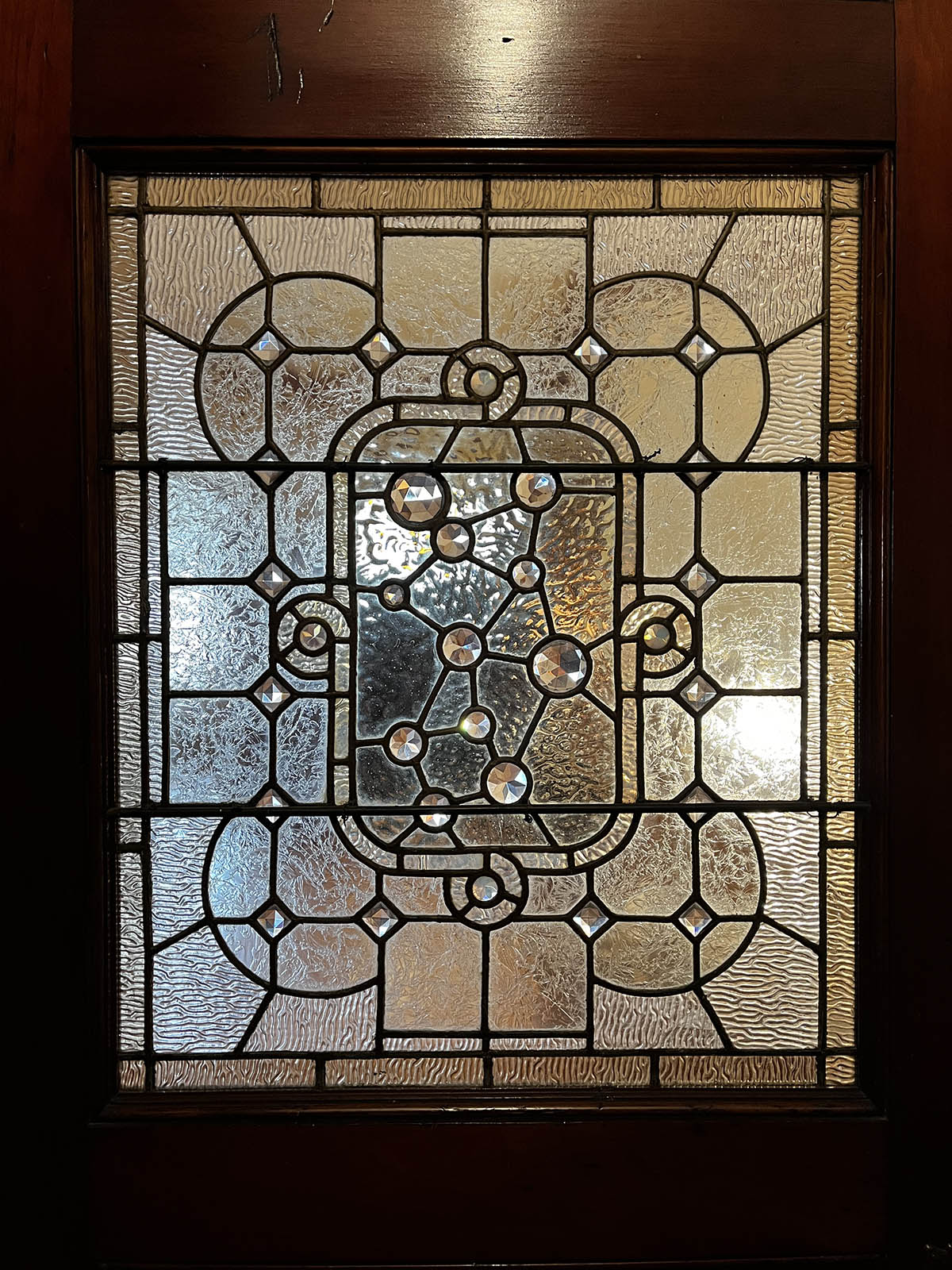 Despite its Victorian birth, the house feels open and airy, and the staircase is one of the most beautiful I've seen anywhere. When the Merrills held parties, Carolyn White Travanti has said, musicians would perform up on the staircase balcony and guests would dance in the foyer area below.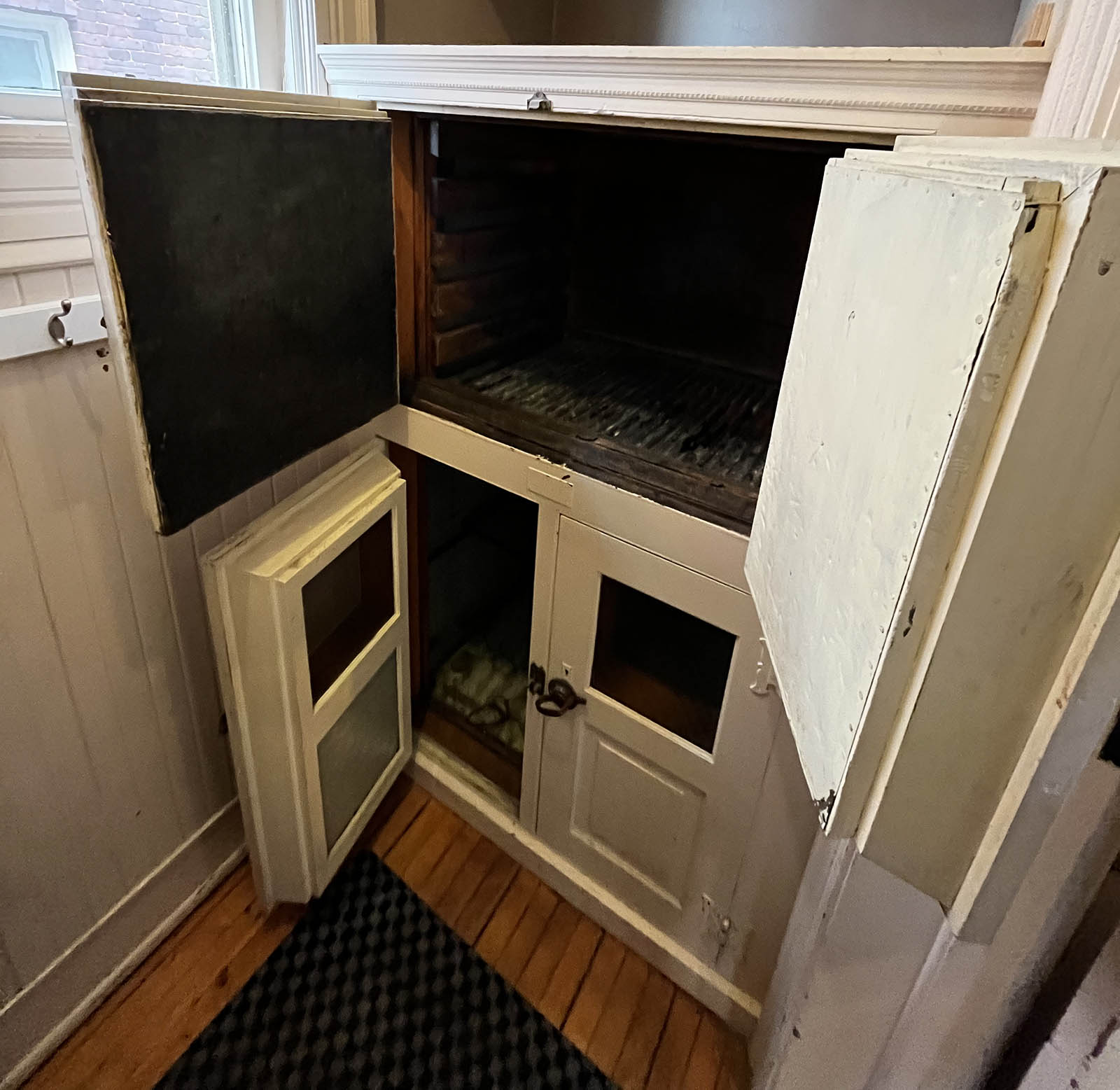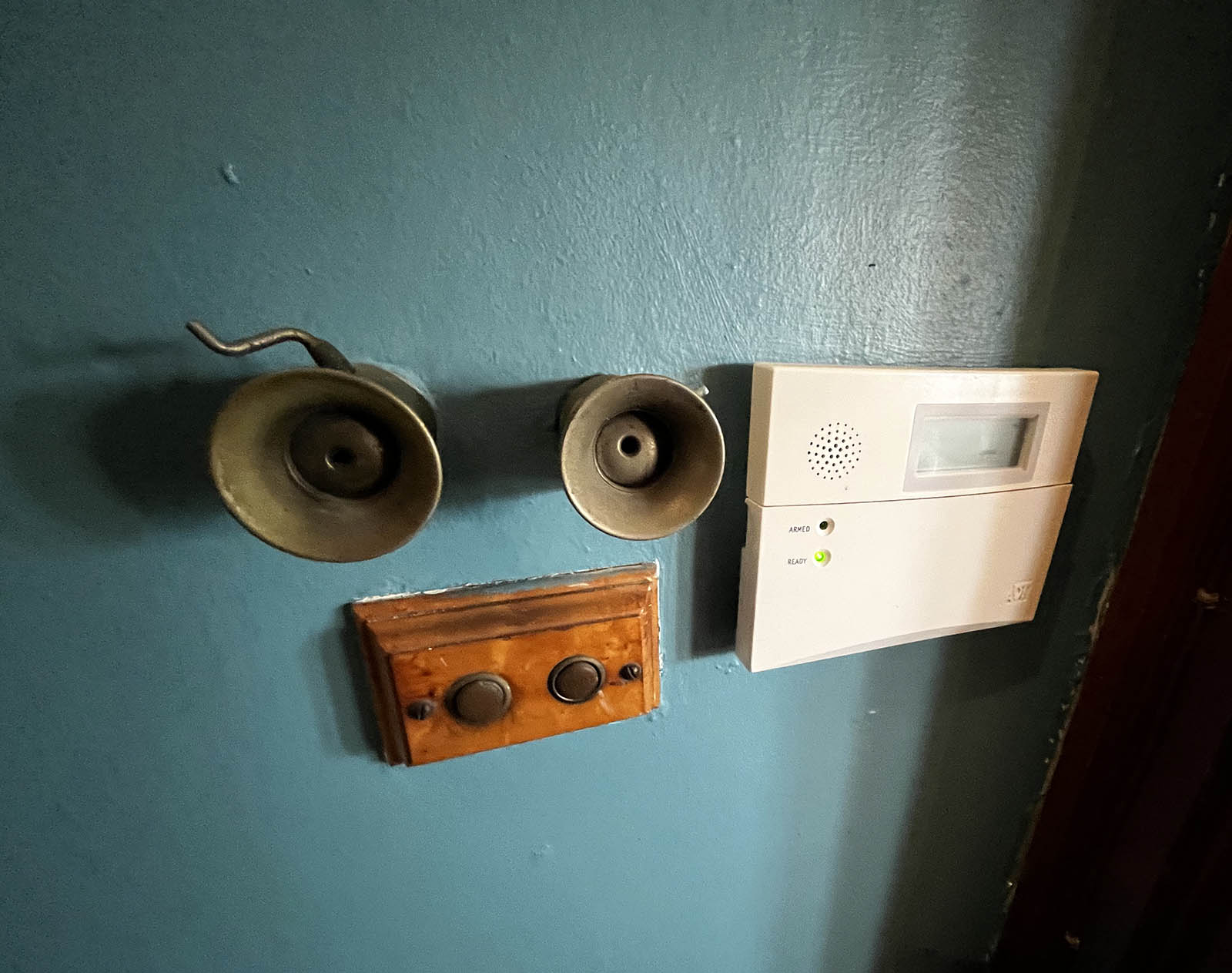 Historical details abound, too. Like a copper sink in the butler's pantry, the marble sink surround in the powder room beneath the stairs, the original intercom and the icebox (still cold, even without ice!) by the back door.
One closet door with original hardware still has its skeleton key inserted.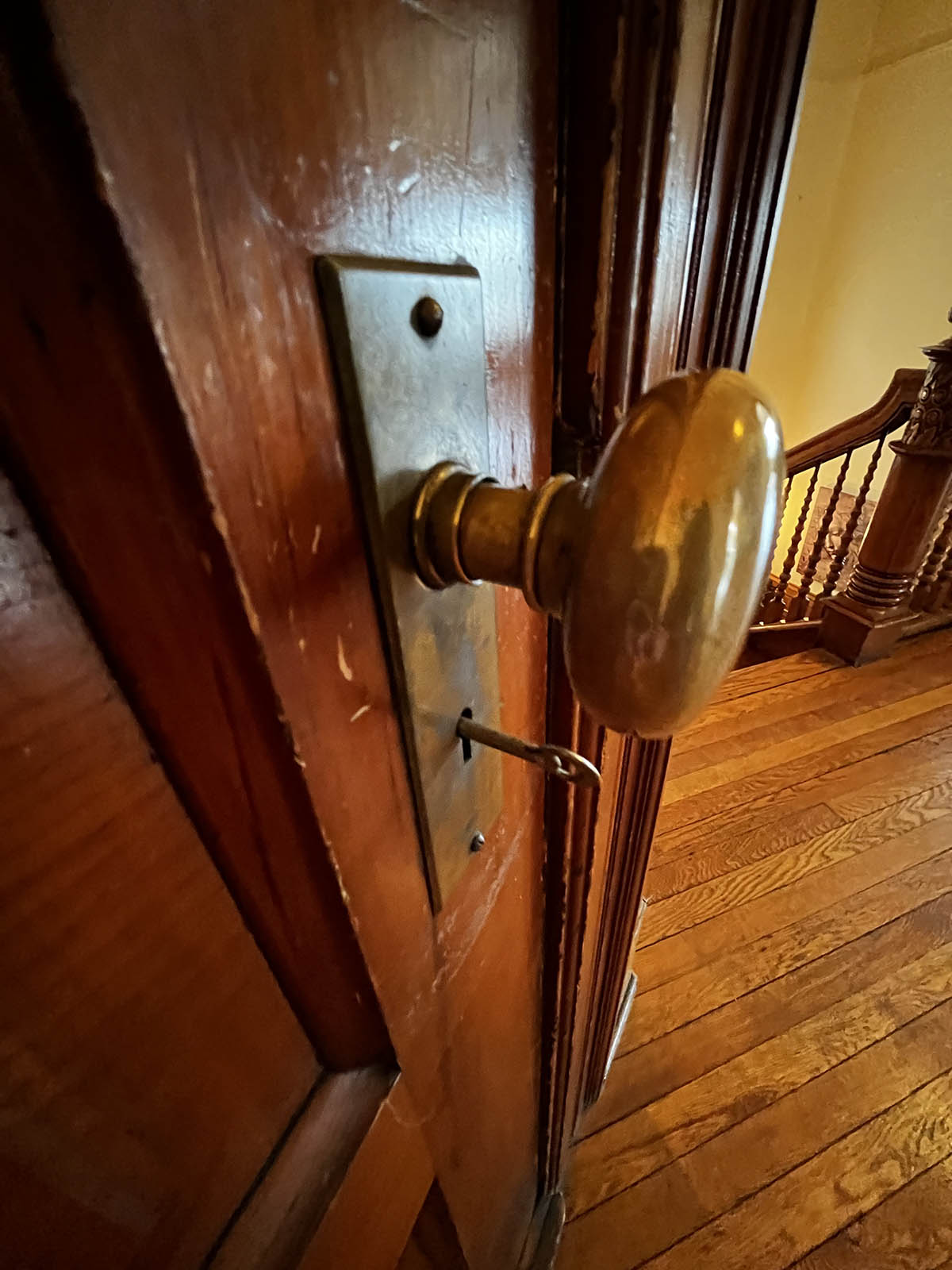 "This craftsmanship is so representative of the Milwaukee area and the wonderful men and women who came from all over the world to live here, and it's really the details of the house and that fact that as long as Carolyn and Leon have owned it it has been tremendously filled with love," says Waite, noting that even after more than 30 years of marriage, the Travantis couldn't sit next to one another without holding hands or touching.
"The people who they brought here – friends and relatives – came from all over the world and that energy is still in this home."
The house is on the National Register of Historic Places as part of the Prospect Avenue Mansions Historic District.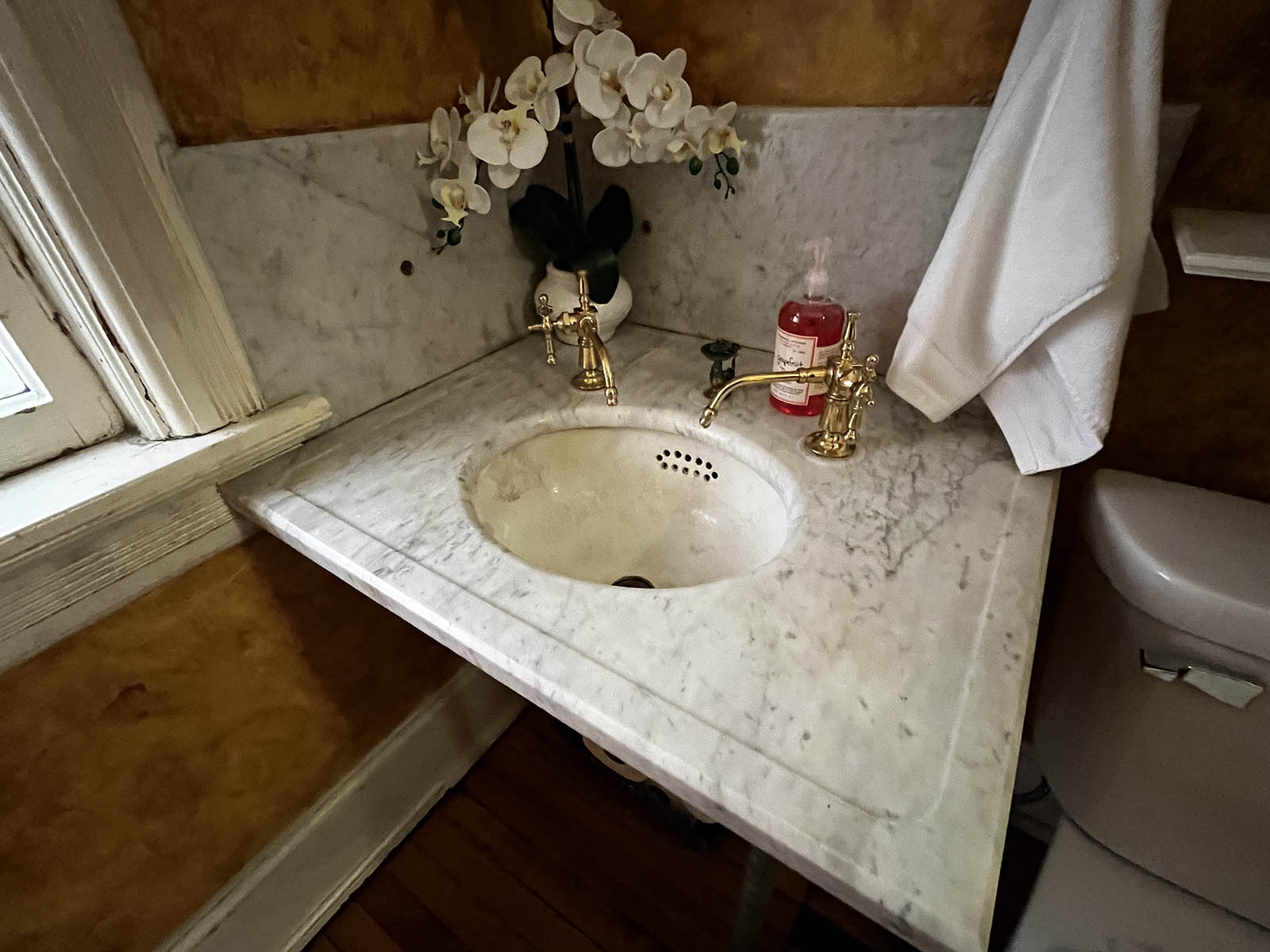 In May 1889, Merrill purchased the lot on Prospect Avenue, a wide, leafy street with palatial mansions and views of the lake, and he hired Scottish immigrant architect James Douglas to design the home.
Interestingly, Douglas took a break from architecture from 1863 to 1872 during which time he worked at Northwestern Mutual.
Other than that intermission, Douglas was a respected architect with a long career, whose alluring 1876 cream city brick home for grain dealer Gilbert Collins was (and still is) just a few doors south.
The neighborhood had earned the nickname of "Douglasville" for the many residences Douglas designed in the area, but only a few of his works survive. One of the most noteworthy and well-known is the Dr. Fisk Holbrook Day House perched atop a hill in Wauwatosa.
Others nearby include the Quarles House at 2531 N. Farwell Ave., Sanford Kane House at 1841 N. Prospect Ave. and an apartment building on the 1500 block of Kane Place. He also designed a pair of matching Victorians at 1708 and 1714 N. Farwell.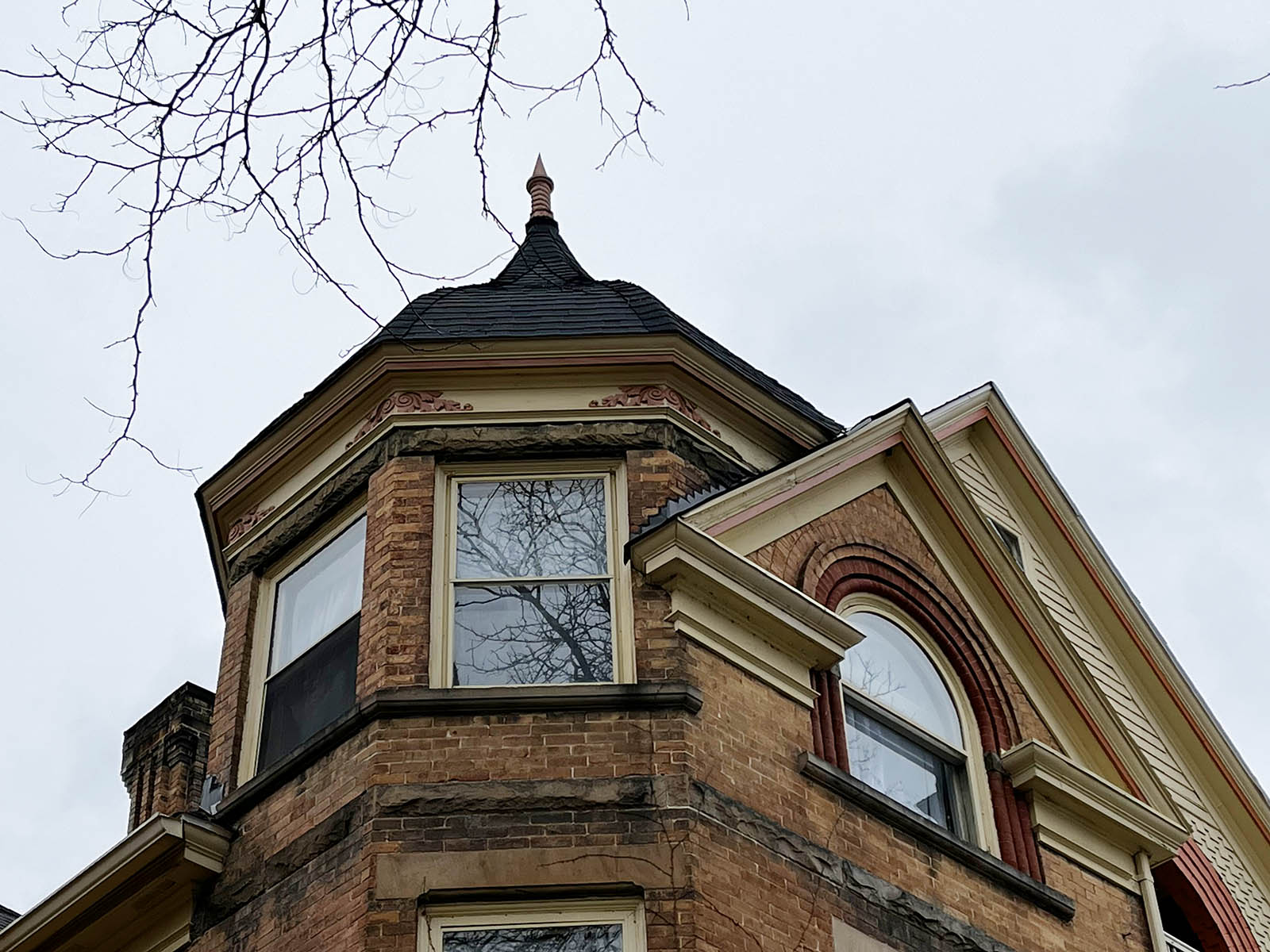 While many Douglas homes were built in what some called the "Termes Mordax" or "ant hill" style for their complex roof lines and towers – see the Fisk Day and Collins houses – Merrill's home is much more reserved, though it does boast a lovely tower.
Work began in summer 1889 on the home, which was to cost $7,000. Compare that with the $23,000 that tobacco merchant George Schuster spent around the same time to build his "Red Castle" on the West Side.
Beauty didn't have to cost an arm and a leg, although to be fair, the Schuster house is 2,000 square feet larger.
By January, the home was finished, at least finished enough that Mrs. Merrill could host an afternoon tea, "for which," noted the Milwaukee Journal, "a large number of invitations (had) been issued."
The Willards – who built a coach house out back at the same time, with quarters for the stable man above (later used as the Travantis' art studios) – lived there with their daughters Sarah and Grace.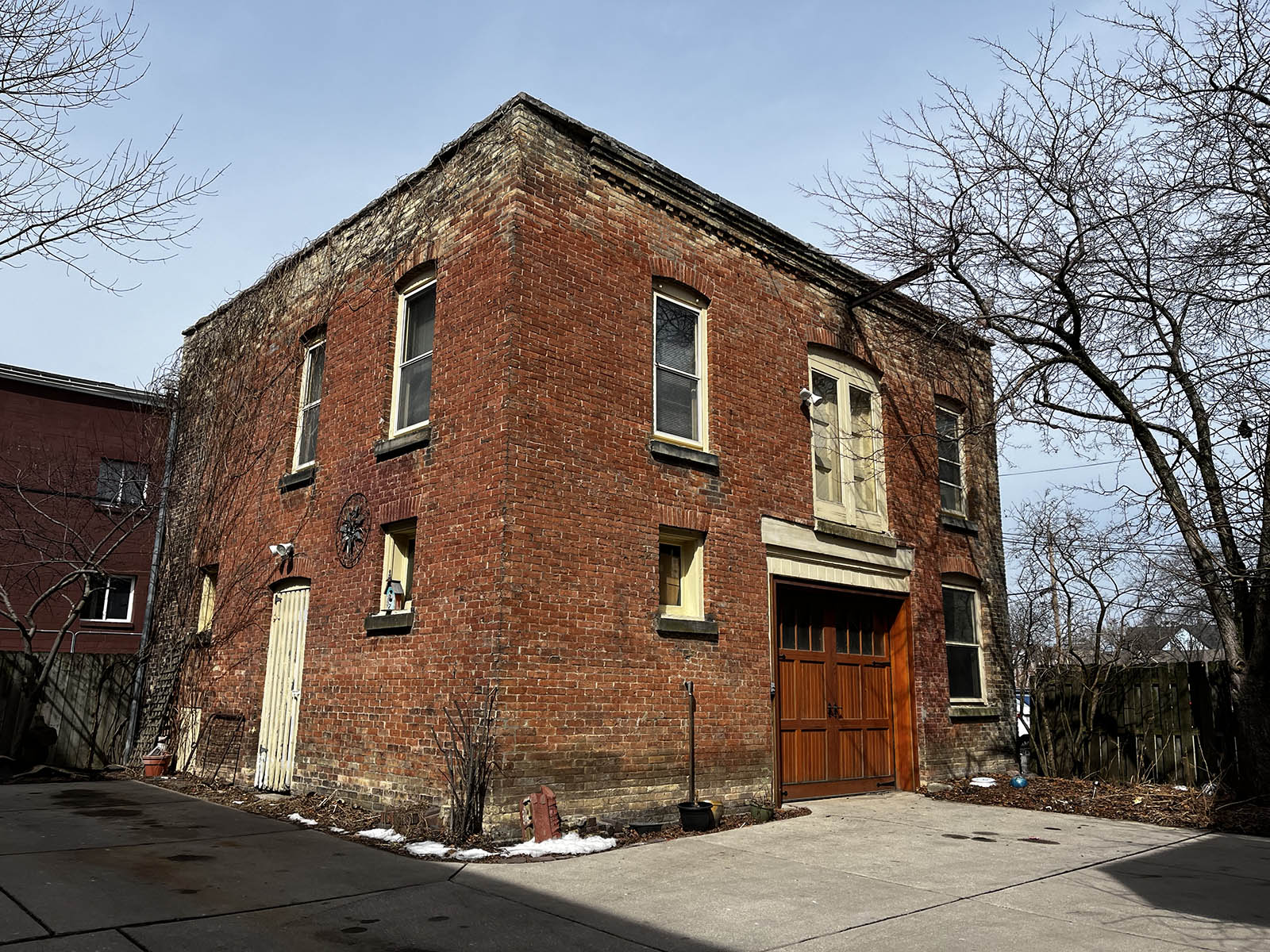 During their era in the home, the Merrills employed a butler, a maid and a stable hand.
It was wired from the start for electricity and included a pioneering early sort of air conditioning, too.
After her parents passed, Grace Merrill continued to live in the home for a time and to own it until her death in 1944.
Grace Merrill, who was extremely active in the YWCA, traveled the world frequently and often visited YWCA locations across the globe.
By 1931, while Merrill still owned the home, it had been carved up into a rooming house, operated by a Mrs. E. A. Dela Rule.
Even today, you can see numbers on the doors of many of the rooms in the house. In at least one case, a painted number exists beneath the affixed metal one.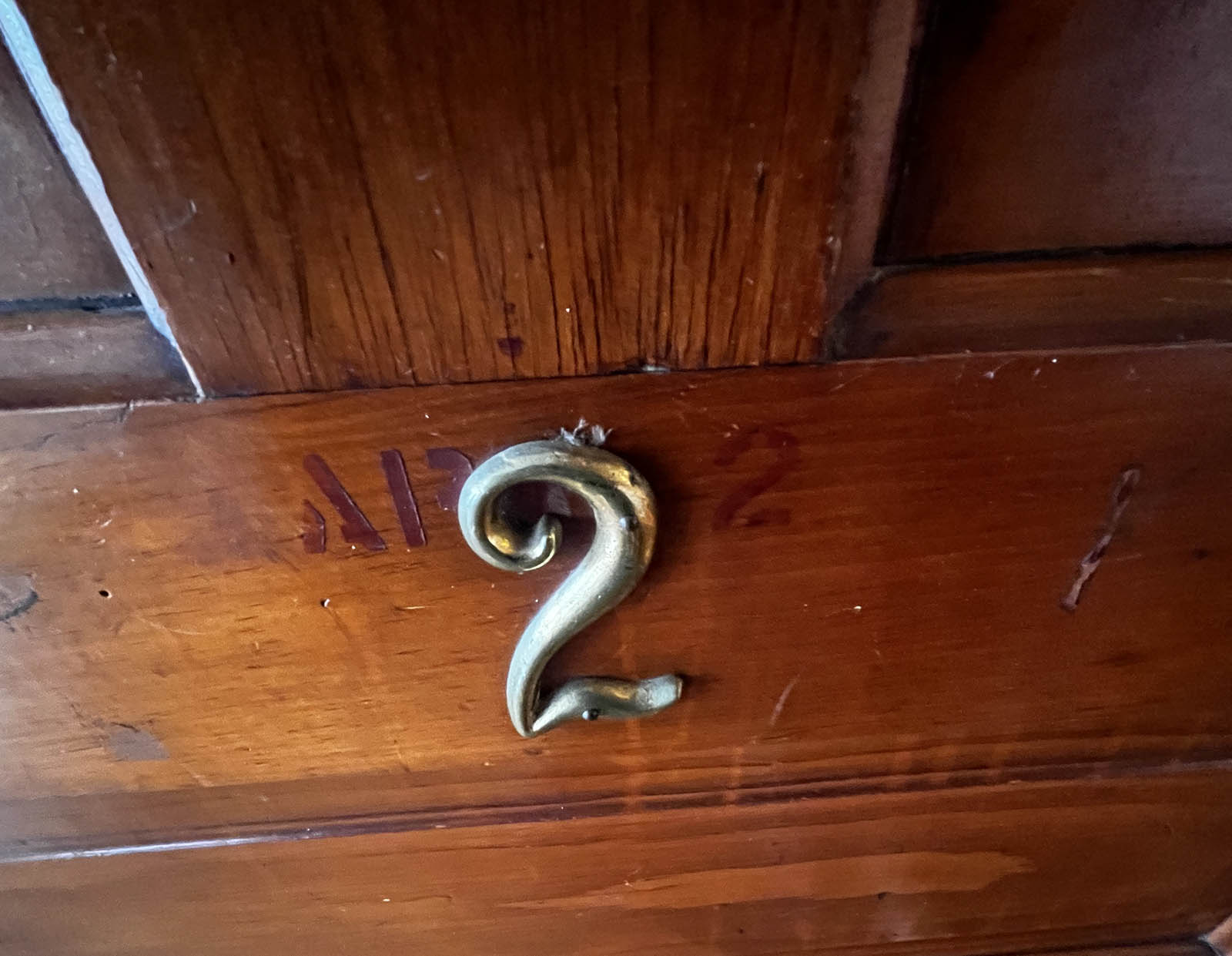 That same year, the Journal reported that from, "Half way across the world came a contribution to the Milwaukee Community Fund Thursday. The sum of $350 was received by cablegram at the fund headquarters in the Hotel Pfister from Miss Grace Merrill of 12 Kita Kogacho, Surugadai Kanda, Tokio, Japan. The address is that of Tokio YWCA. Miss Merrill, who is traveling in the orient, is a member of the local YWCA board. Her Milwaukee address is 1425 N. Prospect. Ave."
By 1935, the rooming house was called The Old Manse and advertised a room for two overlooking the lake for $95, which suggests anything but low-rent.

In fact, a number of newly married couples appear to have taken up residence at The Old Manse, presumably until they could find a home of their own.
After Merrill's death, Helen Terris and Irene Savas briefly owned it.
In 1946, the house was listed for sale for $18,000 and the real estate agent suggested numerous uses: "best kind of location for a doctor, professional man, convalescent home, rooming house, etc."
It noted that the house boasted, "Spacious rooms, open stairway, two brick garage, four baths, four natural fireplaces (which are still there and gorgeously tiled), stoker, steam heat, automatic gas heater, etc."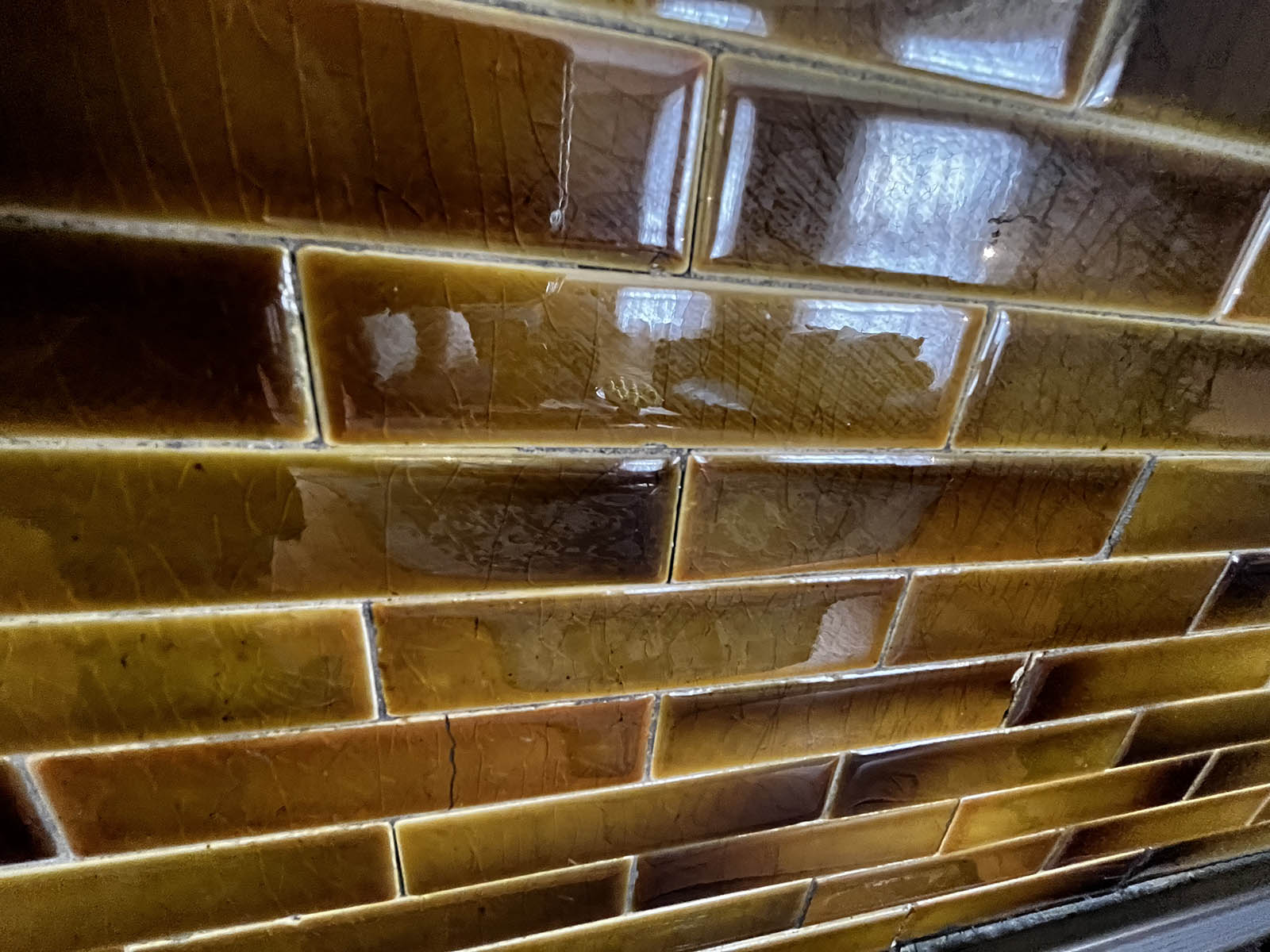 The ads made no mention of a rooming house.
In May 1947, the house had been sold to George P. Manz, and its furnishings were listed for sale: "attractive studio couch, bird's eye maple dresser with large oval mirror to march, wicker davenport and chair, drapes, odd chairs, oil paintings, books, etc."
Manz ignored the many suggested uses and stuck with the rooming house, advertising one "clean, pleasant room for two" at $10 per week in 1948.
Newlyweds contined to take rooms there.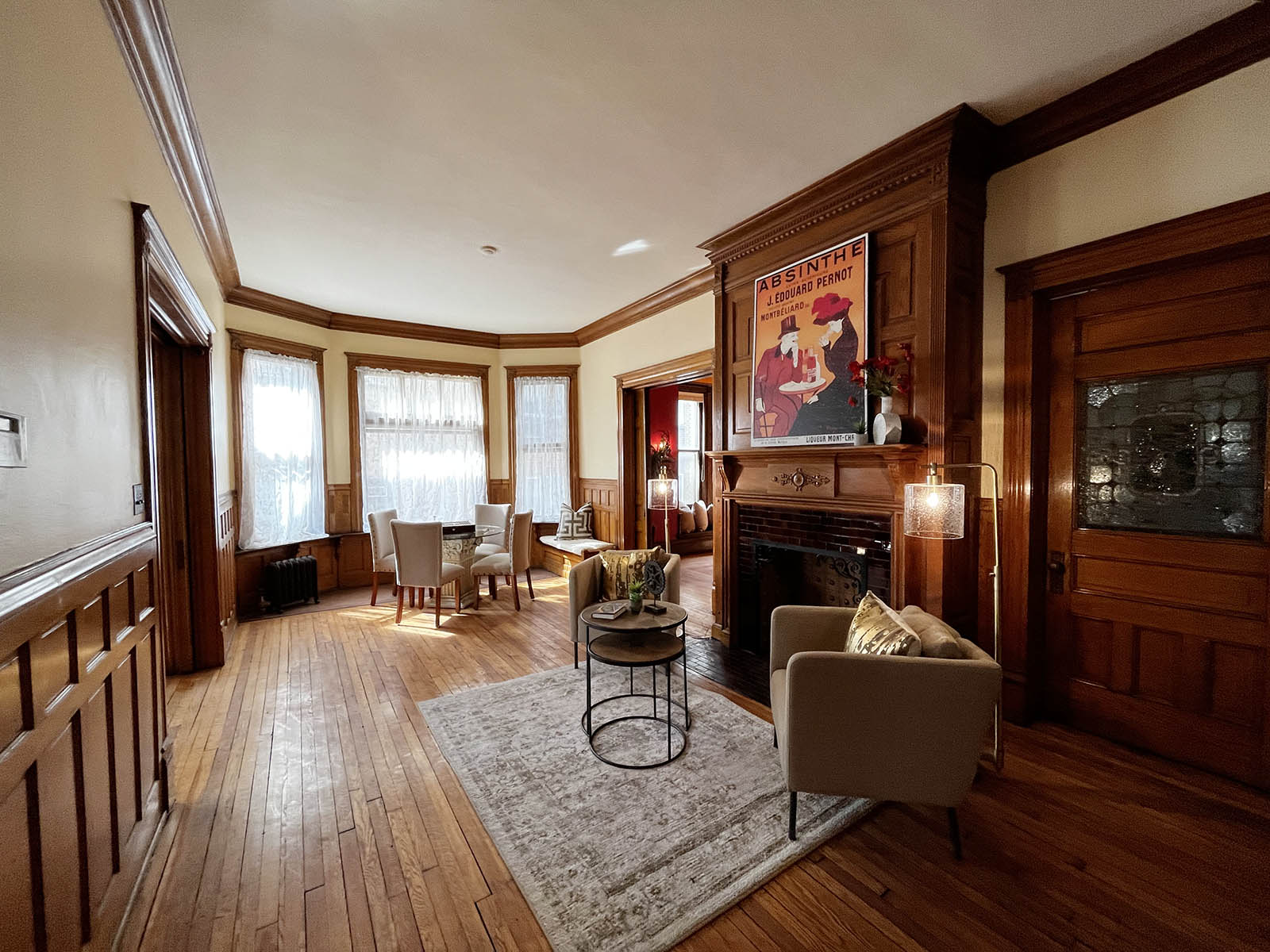 But the house was for sale again by 1954, this time pushing the rooming house use by noting that it had, "12 units plus caretaker, $5,200 net annual return."
A year later, still on the market, with a different realtor, it was listed for $36,000. In fact in 1956 the house was still on the market and those listings tried an alternate tack, again describing it as, "ideal for clinic or offices."
That year, the home was finally purchased by the Missionary Association of Catholic Women, which used it as offices, a club room for events and as a place to collect donations for the needy.
The Missionary Association of Catholic Women's American branch was founded in Milwaukee in 1916 by Mary Gockel and according to a brief Archidiocese history, it began as a charitable sewing circle that aimed to support Catholic missions in the U.S. and abroad.
The Milwaukee office was the national headquarters for the group and money it raised supported missions as close as on Milwaukee's South Side and as distant as in Brazil, India and Uganda. The MACW was dissolved in 1986 but its work was carried on via the Society of the Propagation of Faith.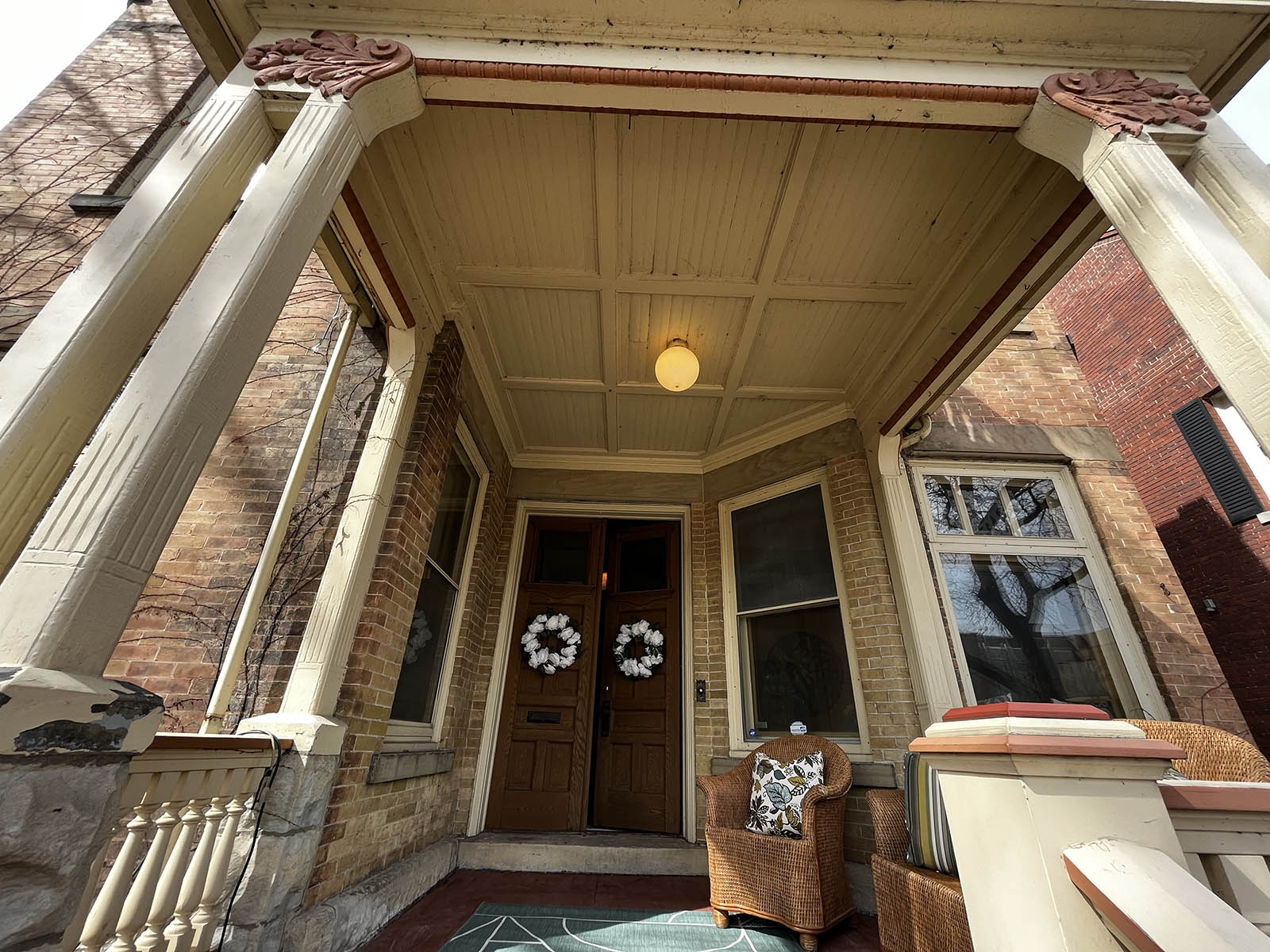 The spacious basement with its high ceilings was surely perfect for the latter use.
According to Waite, the Missionary Association still offered rooms at times to those in need.
In 1981, artist and educator – at MPS and Milwaukee Art Museum, and a co-founder of Artists Working in Education – Carolyn White bought the house as a home for herself and her two sons.
Carolyn liked to share the story of being interviewed by the Missionary Society to whom she makde an offer on the home. The women laughed at the initial offer, but accepted a second, higher one.
While many of the home's contemporaries had been razed or altered to house offices, White opted instead to turn the Missionary Association's offices and event space back into a home, restoring it and making it a duplex and, briefly, a triplex.
"I was sure I couldn't afford all the mortgage and the heat for the house, so I had it made into a duplex," she told the Journal Sentinel a decade ago. "I met a good designer who designed all the plans."
In 1986, White married Travanti and the two of them continued the work to restore the home.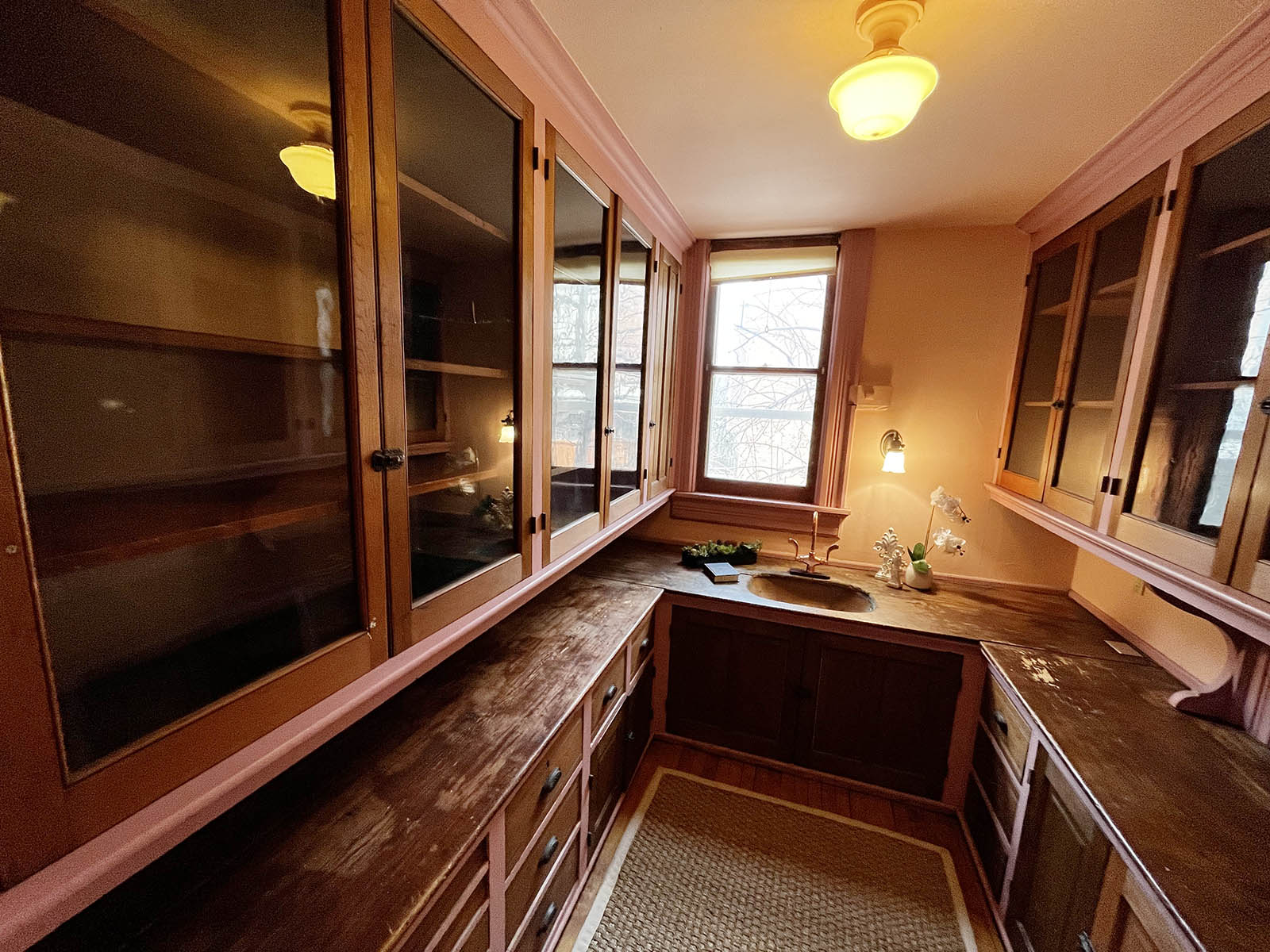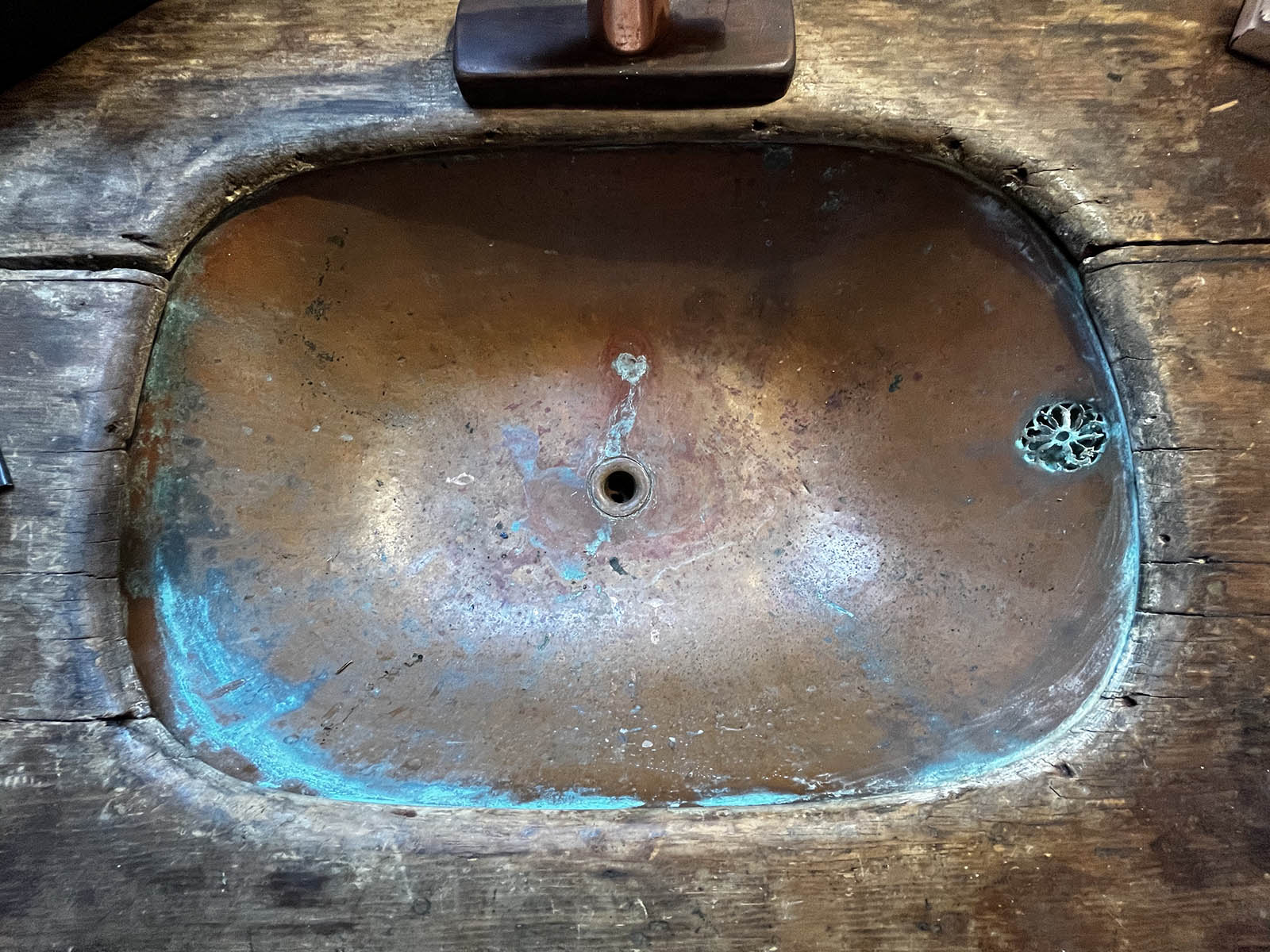 They pulled out harsh office light fixtures, did a lot of plastering, did a lot of painting, restored a rediscovered window seat, removed paint from the copper sink and the built-ins, tore up linoleum to reveal hardwood floors, restored and recreated stained glass panels and more.
"Both Travantis are artists and have furnished the house with a wide variety of artifacts like a Bavarian horned-owl lamp and a red and black art deco stove," wrote the Journal.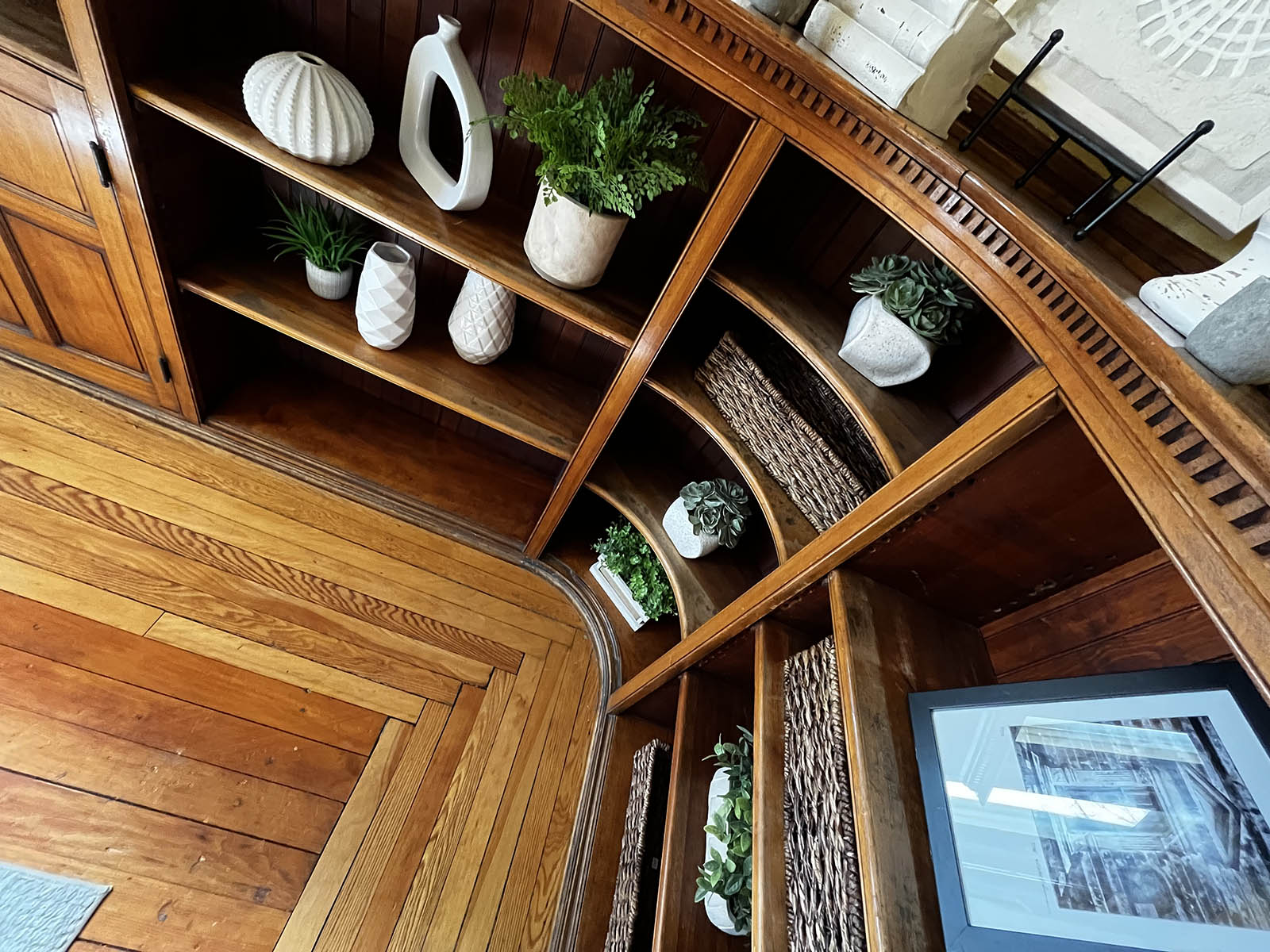 One thing the Travantis inherited from the past can't be seen, perhaps, but felt.
"We have a wonderful ghost – I don't know who it is – who takes care of me," Carolyn told the Journal Sentinel in 2012. "One time I was in a room and something told me: 'You have to go to the kitchen and get a cup of coffee right now,' and just as I walked out of that room the ceiling in it collapsed.
"The second time I was about to walk in the house, and something told me, 'Be careful when you open the door,' and I opened it very slowly, and when I did I smelled gas from a leak. I took a deep breath and ran inside without flicking the light switch on and opened all the doors and everything was all right."
In 1989, the Travantis – who hosted a renowed Christmas party or five each year – celebrated their home's birthday.
"Leon Travanti and Carolyn White-Travanti are throwing a birthday party for the house that they call home," wrote the Milwaukee Journal on July 2. "A hundred of their closes friends from across the country have been invited to help celebrate the passing of 100 years since the day that Ciy Hall granted the permit to build the home. Actually, that happened on July 3, 1889 but the Travantis know better than to compete with First Wisconsin's annual fireworks display."
Having seen the home with my own eyes, and especially that absolutely stunning staircase, this place can easily compete with any fireworks I've ever seen.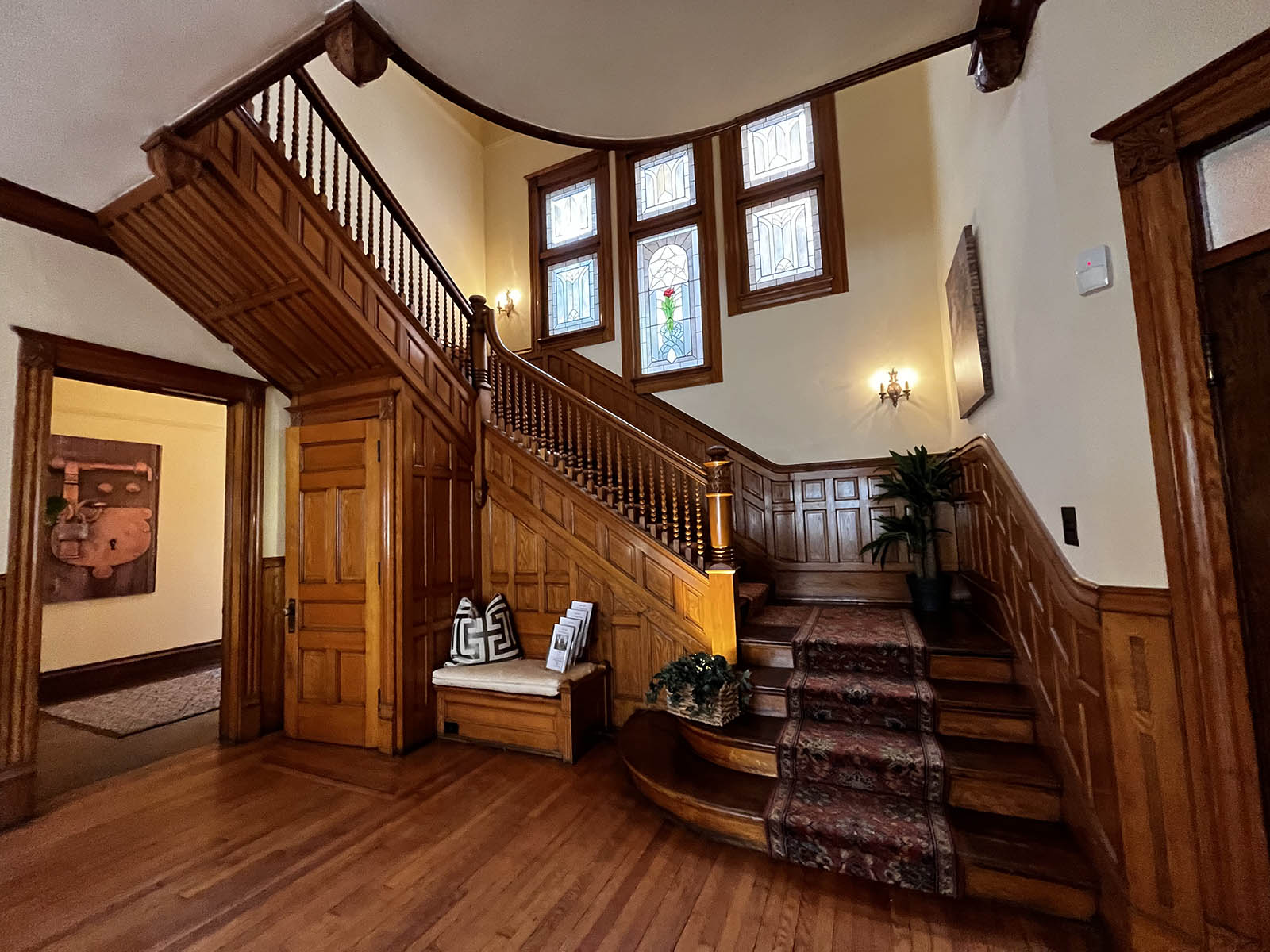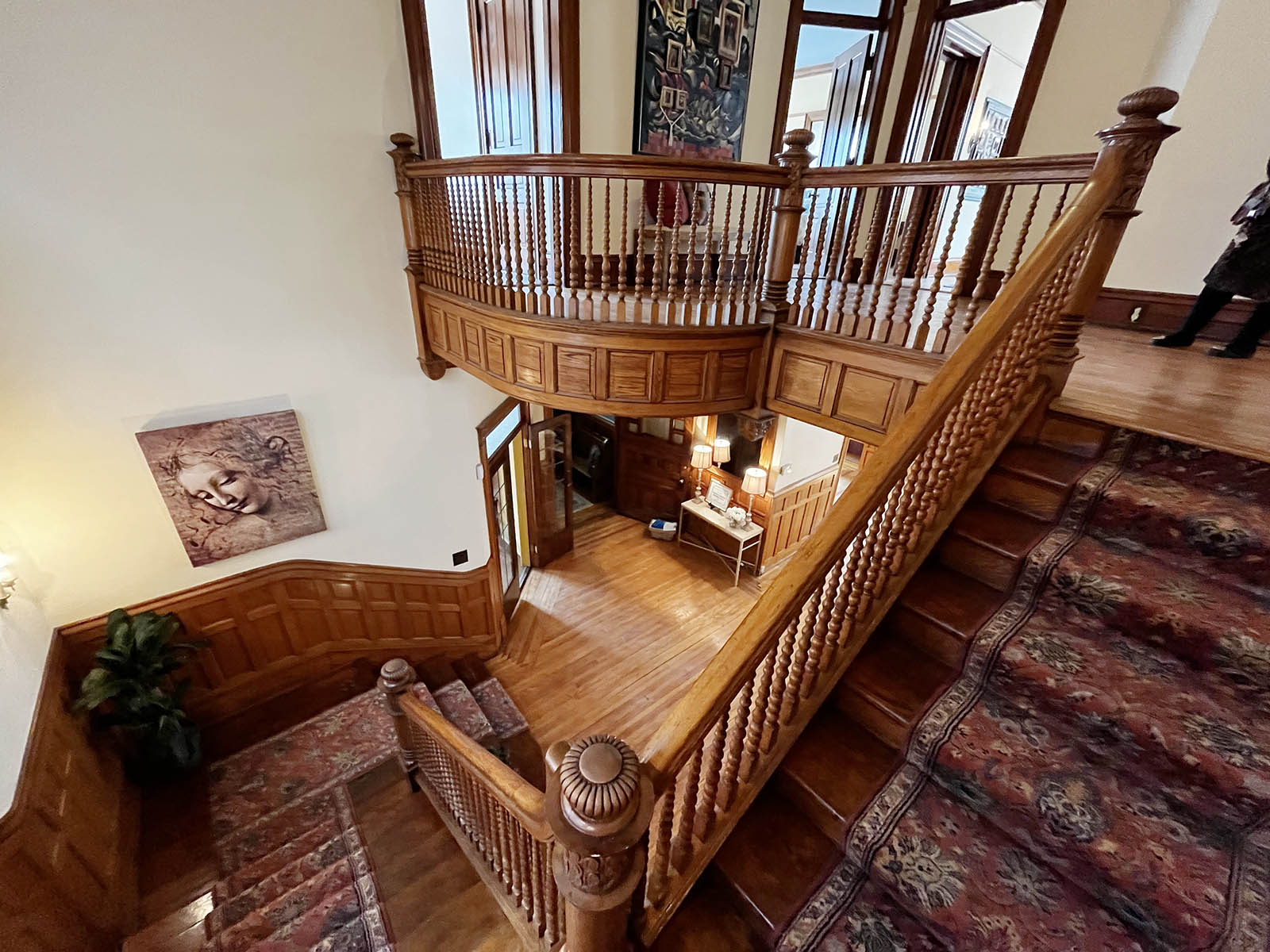 Not only is it beautiful, it retains all those historical details, like the icebox, the intercom, and out in the carriage house, the bell that alerted the coachmen that his services were needed and even a manger with a hay chute from the loft above.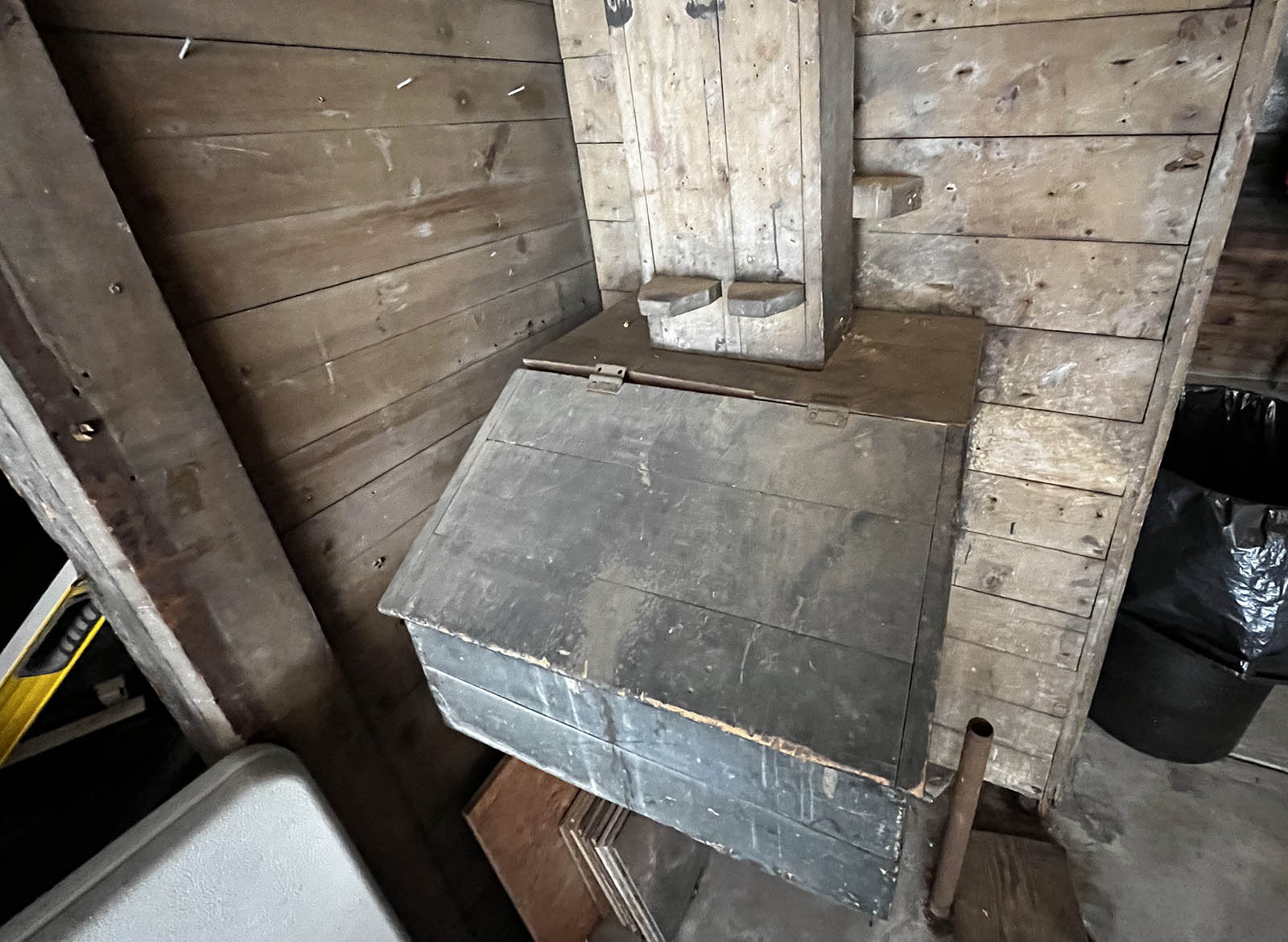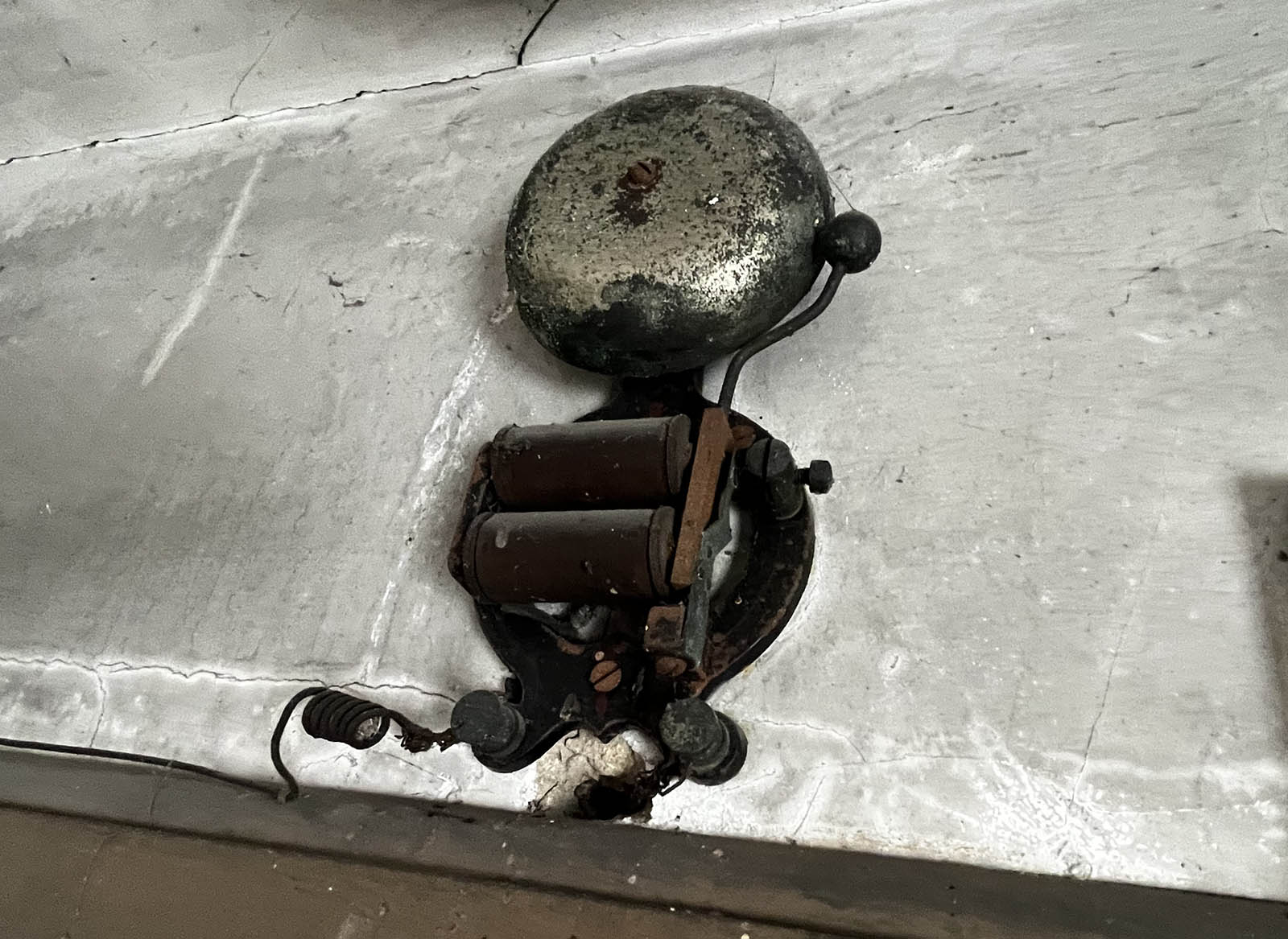 So what does the future hold for this gem? Well, we'll find out. But, rest assured with so much emotional and sweat equity poured into this home, Travanti will select his buyer carefully.
"It can move forward in a lot of different ways," says Waite. "It can be an Air BnB, it can be a single family, but he's very passionate about making sure the history of this house is preserved."
Born in Brooklyn, N.Y., where he lived until he was 17, Bobby received his BA-Mass Communications from UWM in 1989 and has lived in Walker's Point, Bay View, Enderis Park, South Milwaukee and on the East Side.
He has published three non-fiction books in Italy – including one about an event in Milwaukee history, which was published in the U.S. in autumn 2010. Four more books, all about Milwaukee, have been published by The History Press.
With his most recent band, The Yell Leaders, Bobby released four LPs and had a songs featured in episodes of TV's "Party of Five" and "Dawson's Creek," and films in Japan, South America and the U.S. The Yell Leaders were named the best unsigned band in their region by VH-1 as part of its Rock Across America 1998 Tour. Most recently, the band contributed tracks to a UK vinyl/CD tribute to the Redskins and collaborated on a track with Italian novelist Enrico Remmert.
He's produced three installments of the "OMCD" series of local music compilations for OnMilwaukee.com and in 2007 produced a CD of Italian music and poetry.
In 2005, he was awarded the City of Asti's (Italy) Journalism Prize for his work focusing on that area. He has also won awards from the Milwaukee Press Club.
He can be heard weekly on 88Nine Radio Milwaukee talking about his "Urban Spelunking" series of stories.