To poorly paraphrase famed generational demographer Julius Caesar: We came, we saw the opportunity to open Colectivos, we conquered the disillusionment of Chicago millennials by trying to convince them to move to Wisconsin. Or something like that.
Indeed, as our favorite local coffee company continues its southerly expansion, it seems the Wisconsin Economic Development Corp. sees a different kind of economic potential in the Chicago market: its human capital, in the form of a legion of young professionals fed up with high rents and long commutes and desiring a better (whispers: easier?) quality of life. According to an article in the Chicago Tribune on Thursday, the state has launched a $1 million marketing campaign to sell disgruntled Windy City residents on the wonders of Wisconsin.
The initiative is being pushed on social media, digital advertising and in Chicago restaurants, bars and health clubs, as well as with ads on "L" trains – though, interestingly, only on the Brown Line, which runs from upmarket North Side neighborhoods to the Downtown Loop, but doesn't go through the city's poorer South or West sides with their larger minority communities. As Mark Maley, spokesman for the Wisconsin Economic Development Corp., said in the article, the Brown Line was chosen because it targets a very specific audience. It's not hard to infer who that audience is and who it indirectly avoids.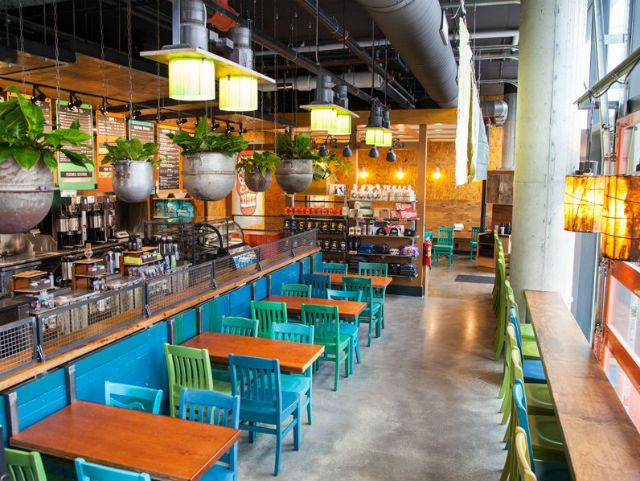 But putting aside the ostensibly problematic – and perhaps counterproductive – placement of the ads, the campaign's ambition makes a lot of sense. Mid-tier cities across the country – such as Charlotte, Austin, Richmond and many more – have experienced outsized growth benefits from millennial influx. Madison, thanks to the university system and burgeoning health care and technology sectors, has surged, too, while Milwaukee – until recent efforts led by some big employers and new startups – had languished.
Still, the ad targeting raises questions, if not eyebrows. The Chicago metropolitan area recorded the greatest population loss of any in the country last year, its second straight year of resident decline, and the exodus is being led by the city's black population. But you need only to visit one of the dazzling new Colectivo Chicago cafes – admittedly, this is an anecdotal, empirical evaluation – and look around the North Side neighborhoods serviced by the Brown Line to see countless new high-rise apartment and condominium buildings being built. That, seemingly, isn't the population eager to leave Chicago; rather, residents on the South and West Sides may be more enticed by Wisconsin's cost-of-living and commute appeal.
Besides more money and time, the ads promote employment opportunities, and the article mentions Foxconn's forthcoming move to southeastern Wisconsin. Reportedly, Gov. Scott Walker wants to expand the campaign beyond Chicago to other markets, including Minneapolis, and also attract Dairy State expatriots to c'mon back home. I suggest putting Giannis in every commercial.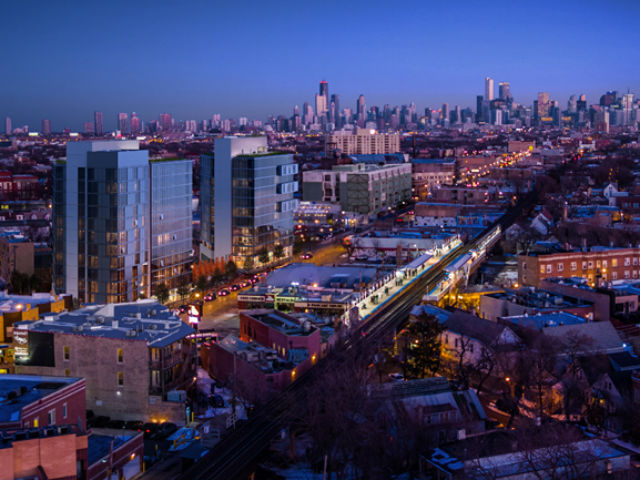 I went to school near Chicago and lived in the city for a bit, and I was always amused by its perception of our state. While Chicago residents, as my friends liked to remind me, looked down on smaller, slower-paced Milwaukee, they viewed Wisconsin with intrigue, almost idyllically. And it was depicted that way too; I can remember the ubiquitous Leinenkugel's ads at Union Station and on the Metra train, the allure of the Northwoods and the weekend Lake Geneva getaway, the notion of Wisconsin as a sort of exotic escape from the urban bustle of the big city. (Side note: I can't get over the irony of putting these pro-Wisconsin ads on "L" trains and touting the shorter commute, when we have no metropolitan rail transit; so, yeah, shorter commute, if you have a car.)
While the video for the Wisconsin Economic Development Corp.'s ad campaign appears to send the message, "Doesn't riding the 'L' suck?!" its tagline is, "Wisconsin. It's more you." Surely, with enough beer and cheese curds, there will be more of you. But we proudly, wholeheartedly agree with the sentiment: Wisconsin is great, Milwaukee is cool, so come feel like a rich and relaxed big fish in a small pond up here, disenchanted Chicago millennials. But, without turning this whole thing into an Emma Lazarus poem, we welcome everyone else down there too. We've got great coffee.
Onward, Milwaukee and on, Wisconsin.
Born in Milwaukee but a product of Shorewood High School (go 'Hounds!) and Northwestern University (go 'Cats!), Jimmy never knew the schoolboy bliss of cheering for a winning football, basketball or baseball team. So he ditched being a fan in order to cover sports professionally - occasionally objectively, always passionately. He's lived in Chicago, New York and Dallas, but now resides again in his beloved Brew City and is an ardent attacker of the notorious Milwaukee Inferiority Complex.
After interning at print publications like Birds and Blooms (official motto: "America's #1 backyard birding and gardening magazine!"), Sports Illustrated (unofficial motto: "Subscribe and save up to 90% off the cover price!") and The Dallas Morning News (a newspaper!), Jimmy worked for web outlets like CBSSports.com, where he was a Packers beat reporter, and FOX Sports Wisconsin, where he managed digital content. He's a proponent and frequent user of em dashes, parenthetical asides, descriptive appositives and, really, anything that makes his sentences longer and more needlessly complex.
Jimmy appreciates references to late '90s Brewers and Bucks players and is the curator of the unofficial John Jaha Hall of Fame. He also enjoys running, biking and soccer, but isn't too annoying about them. He writes about sports - both mainstream and unconventional - and non-sports, including history, music, food, art and even golf (just kidding!), and welcomes reader suggestions for off-the-beaten-path story ideas.