CHICAGO – Sure, we're Brew City and our neighbor to the south is the Windy City, but some days you could easily flip those nicknames.
We get pretty solid gusts up Water Street and Chicago has more breweries than the average person can hope to visit in a lifetime: edging beyond 250 in the city and near 'burbs.
And there are a growing number of craft distillers in Chicagoland, too.
So, how do you even start?
I've written about some of them in the past, including Half Acre Brewing and Koval spirits, both of which are top-notch stops, not only for their great products, but also for their tours and, in the case of Half Acre, the great taproom with solid food.
In recent years, I've been exploring a couple brew-heavy areas – and some distilleries, which are less geographically concentrated – and am here to report back.
Of course, with literally dozens and dozens of places in Chicago, this is in no way meant to be an exhaustive list. There are still so many on my bucket list, so consider this a starting point for exploration and I'll keep updating as I go.
Distilleries
Founded in 2013, CH (for Carbon and Hydrogen) began distilling vodka and British- and American-style gins in its Pilsen facility and now does an aquavit, a rum, some amaros and bitters, and flavored spirits like a peppercorn vodka and a ready to drink pre-mixed espresso martini. In 2018, the company bought Jeppson and so it now makes Malort and Jeppson Bourbon, too. CN operates a cocktail bar in West Loop that also has a small stillhouse.
Located in the heart of the leafy suburb of Evanston, north of the city, tucked away in a back alley is FEW Spirits, whose home is remarkably small and off the beaten track considering how well-known and well-respected it us among whiskey and gin fans. FEW, which opened in 2011, is best known for its rye (70 percent rye, 20 percent corn, 10 percent malted barley), though its bourbon (same mash bill but flip the rye and corn percentages) is its best seller. There's also a single malt and an American Whiskey that is a blend of all three (40-40-20 bourbon, rye and single malt). FEW is also known for its collaboration whiskeys with the likes of The Flaming Lips, Alice in Chains, Bloodshot Records and Delilah's. There's an intimate tasting room here and tours are offered, too. Check the website because sometimes founder Paul Hletko leads those tours.
Founded in 2018 in a restored former tannery that's also home to Metropolitan Brewing (see below), Judson & Moore is owned by musicians Elise Bergman and her husband Collin Moore. The whiskey-focused distillery's first releases arrived this spring and include a couple bourbons from different corn varities, rye and a single malt using applewood smoked malt from Sugar Creek in Indiana.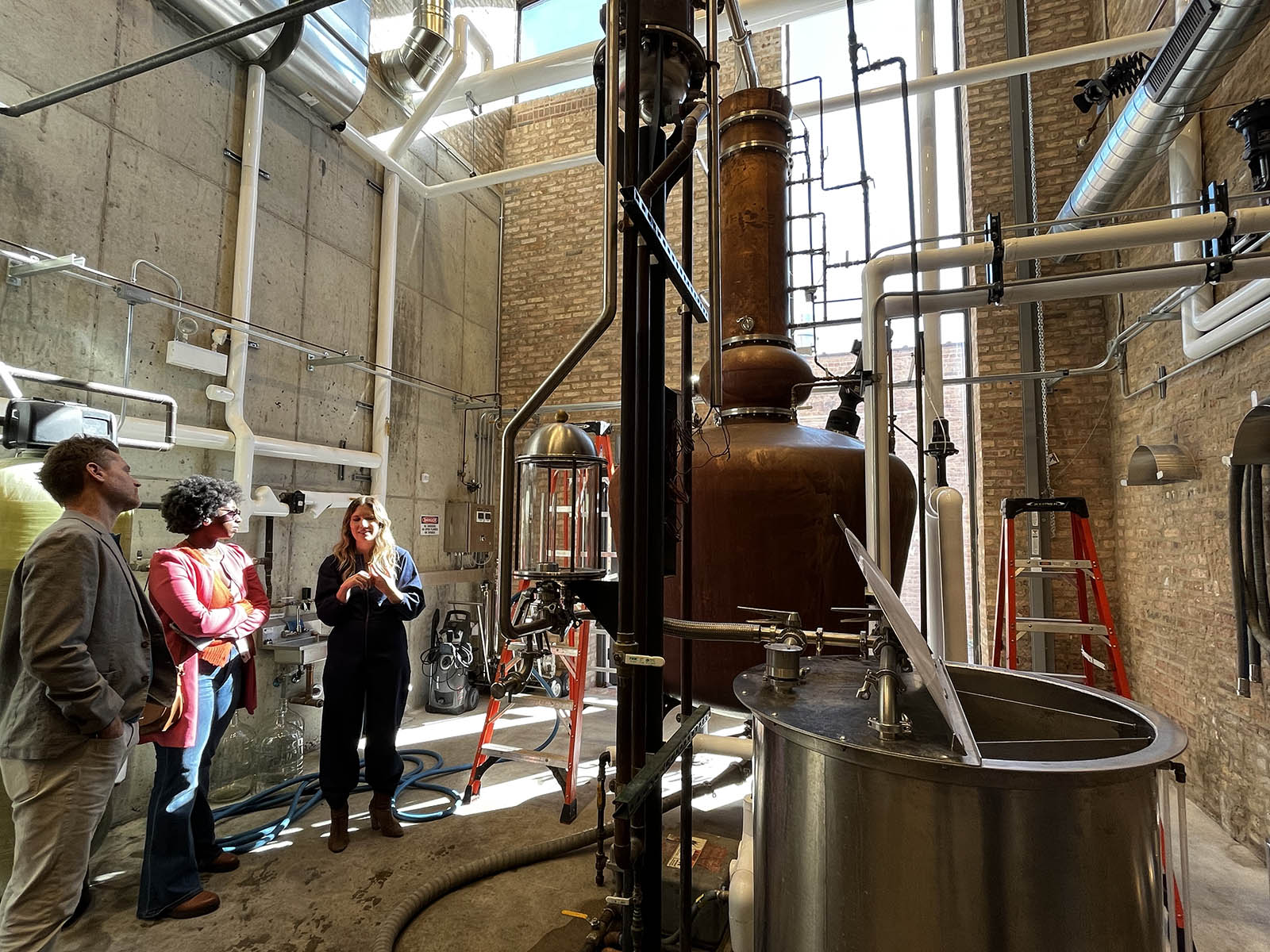 A red corn bourbon is an alluring caramel bomb and the single malt is pretty unique. Since they don't source, the whiskeys are currently running about two years old, but they'll get older. Somewhat uniquely, Judson & Moore started out making whiskey and is only now looking at distilling a rum and a vodka.
A few years ago I visited Koval's smaller second location, which is now closed, and recently I stopped in for a tour of the distillery, store and tasting room. The distillery – founded in 2008 by Robert and Sonat Birnecker, who ditched their academic careers to follow in the footsteps of Robert's grandfather in Austria, who was a brandy distiller – makes a wide range of products, from brandies and liqueurs to gin and vodka, all Kosher and organic.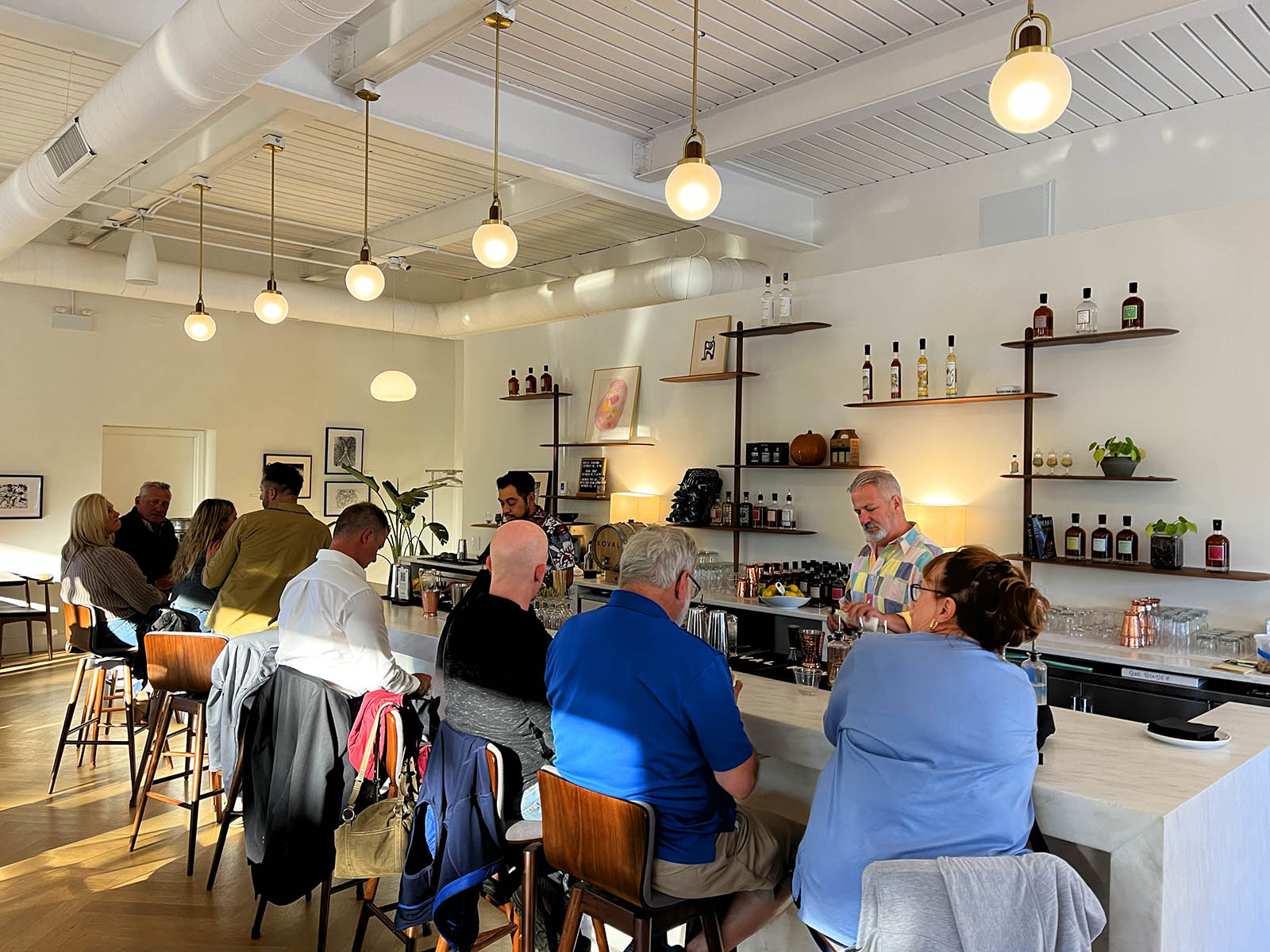 It also has produced a variety of whiskeys over the years, from nearly every grain you can think of: corn, rye, malt, wheat, millet, oats, etc. The new tasting room is beautiful and popular and is located in Malt Row (see below).
Located out on West Fulton Street, where an ever-hipper is in the midst of a years-long boom, Rhine Hall doesn't make whiskey, but it is a brandy- and liqueur-lovers dream and one of the best places anywhere to get an ace cocktail. Tours are offered Wednesdays-Saturdays (complete details are on the website) and are extremely informative and fun. They last about 45 minutes and you'll get a look at the stillhouse, barrel-aging area and tasting room, where you can see the rather astonishing array of treats made on-site, including barrel-aged grappa, brandies from all kinds of fruits (including pineapple, banana and mango), bierschanpps distilled from stout, American-style pommeau, a fernet and more. While you're there, you're right in the heart of a concentration of breweries, too. See below for details.
Maplewood is the perfect transition because it is both a distillery and a brewery. Like FEW, Maplewood – near Bucktown – is tucked away on what looks like an alley. You might accidentally miss its unassuming exterior, but open the door and find a buzzing hive of activity. There's an array of solid beers on tap and pours of the spirits – all made here – but also tons of folks eating, because the menu here is solid. The cheeseburger was one of the best I've had in a long time. Although not overrun with little ones, this place is family friendly and when I visited there were folks of all ages playing board games, too. I had a Pulaski Pils that was clean and light (5.1 percent ABV), dry-hopped with Santiam hops that gave it a lightly floral nose.
Breweries
Streeterville/River North
The only brewery in the heart of downtown Chicago was launched by the DryHop family of breweries (Dry Hop, Corridor and Roebuck) in July 2020. The place, located upstairs in the AMC Theatres complex (the address is 600 N. Michigan Ave., but you'll find it more easily on the northeast corner of Ohio and Rush), has a full on-site brewery, taproom and kitchen and makes a couple great IPAs (don't miss the Neon Werewolf DIPA), a refreshing kolsch and a couple others for now, with more likely to come.
The Loop
Adams Street Brewery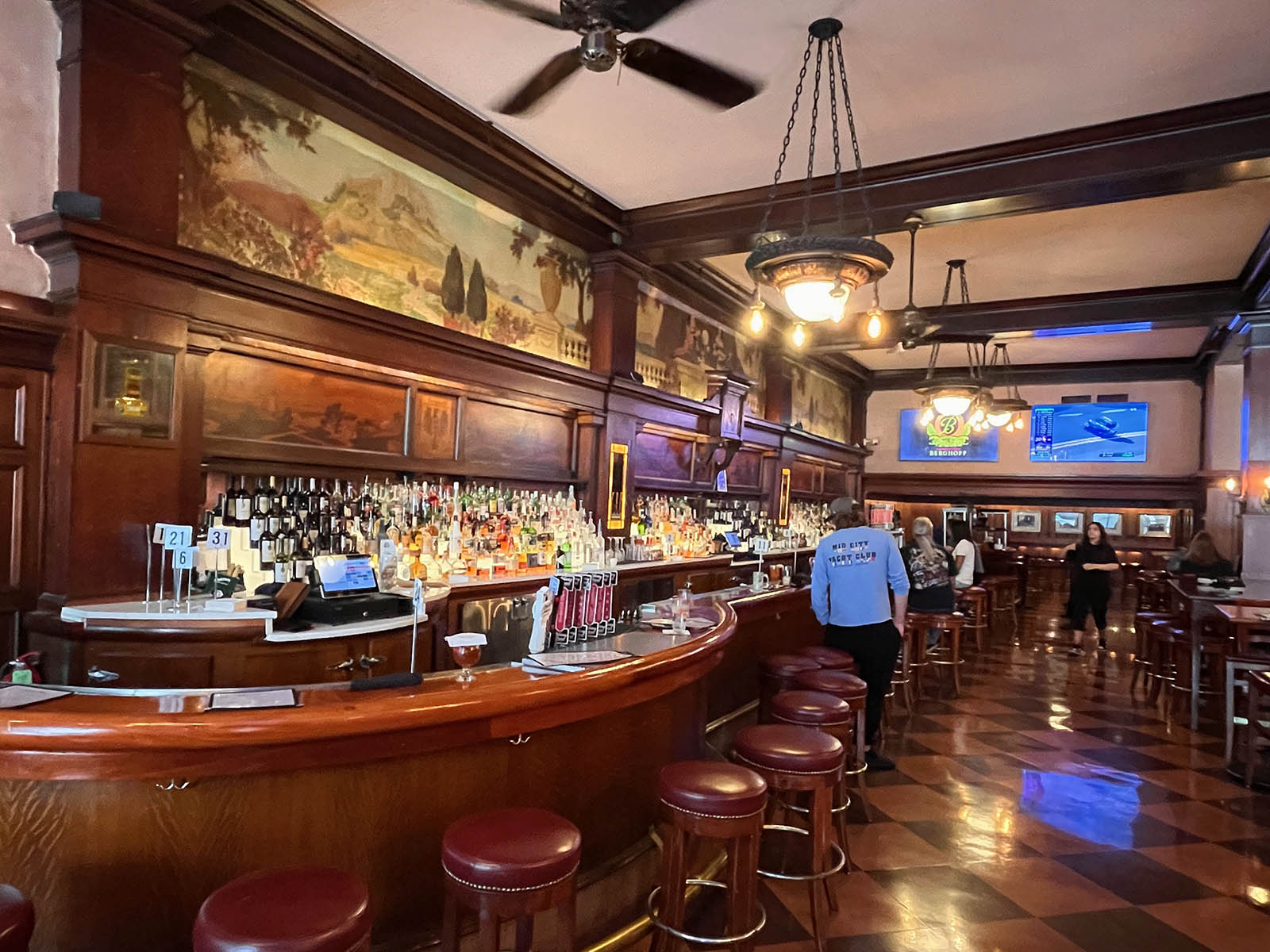 The only brewery in the Loop – if you can believe it – is located in the historic setting of the 1898 Berghoff German restaurant. The Berghoff family's brewing roots go back even a few years longer than that, and now with a brewery in the basement – though part of it is in a glass-walled room between the bar and dining room – Adams Street Brewery makes German classics like dunkel and hefeweizen, but also sours, IPAs, stouts and more. Best of all you get to enjoy them in the evocative old German-style bar, along with the restaurant's menu.
South Loop / South
Formerly located in an old glass factory, Moody Tongue, which outgrew its previous home in Pilsen and moved in 2019 to the former home of Baderbräu, the red brick of which has been painted a moody black. A small sign on the window is the only clue the place is here. Step inside and the vibe is equally crepuscular. I immediately feel underdressed even though it's 2:30 in the afternoon. Upstairs, the taproom is brighter but similarly sleek and classy. There are two upscale dining options onsite. As you might expect, the beer here is from the same mold: a tart Oak Barrel Aged Flanders Red Ale, a citrus-sweet Sliced Nectarine IPA. I was disappointed to find that the Shaved Black Truffle Pilsner was not available, but there's a lot of variety and interesting brews to try. Thankfully, four-ounce pours are an option. There's also a $20 tour at 3 p.m. on Saturdays. Included in the 45-minute tour are a full pour and a souvenir glass.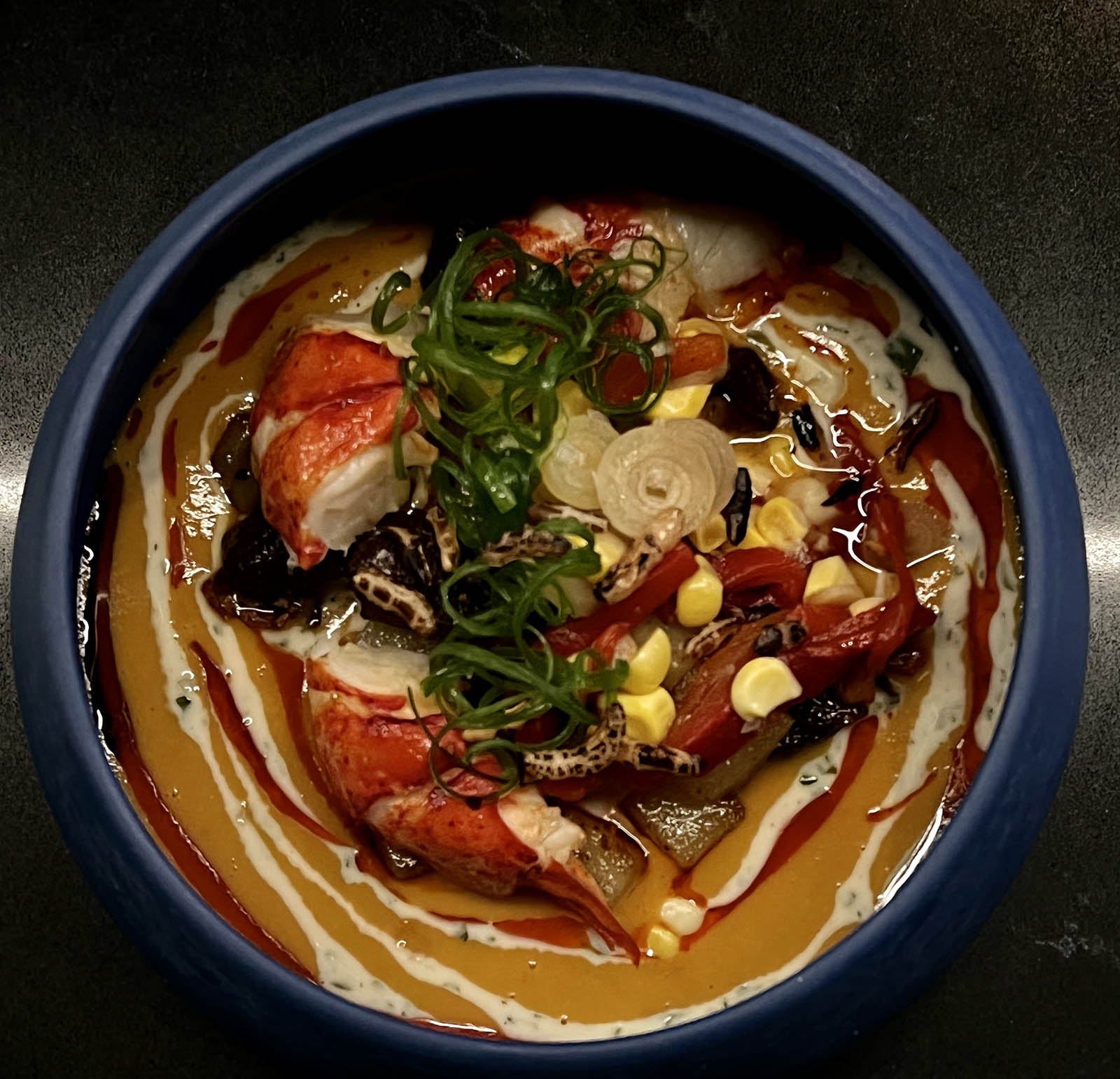 Recently, I made a return visit to taste the food at the world's first two-Michelin-star brewery taproom, where, as you'd expect the kitchen is turning out delectable stuff, from Maine diver scallops with gnocchi and roasted root vegetables in an oxtail ragu with white truffle fonduta; oysters on the half shell elevated with a yuzu ponzu; and Hudson Valley foie gras atop a spiced pumpkin cake with apple marmalade, thomcord grape and walnut crumble. I could go on, but just know that there's a perfect beer pairing for each dish on the interesting and amazing menu.
Located in McKinley Park, southwest of downtown, near the Bridgeport neighborhood, Marz was founded in 2013 on a three-barrel system. If you visit the taproom – which opened five years later in an industrial area – you can see that the brewhouse has grown a lot since then, brewing on a 15-barrel system a mix of ales and lagers that are available on tap and in cans. Marz's 24 tap lines also include house-made sodas, kombuchas, seltzers and other quaffs, too.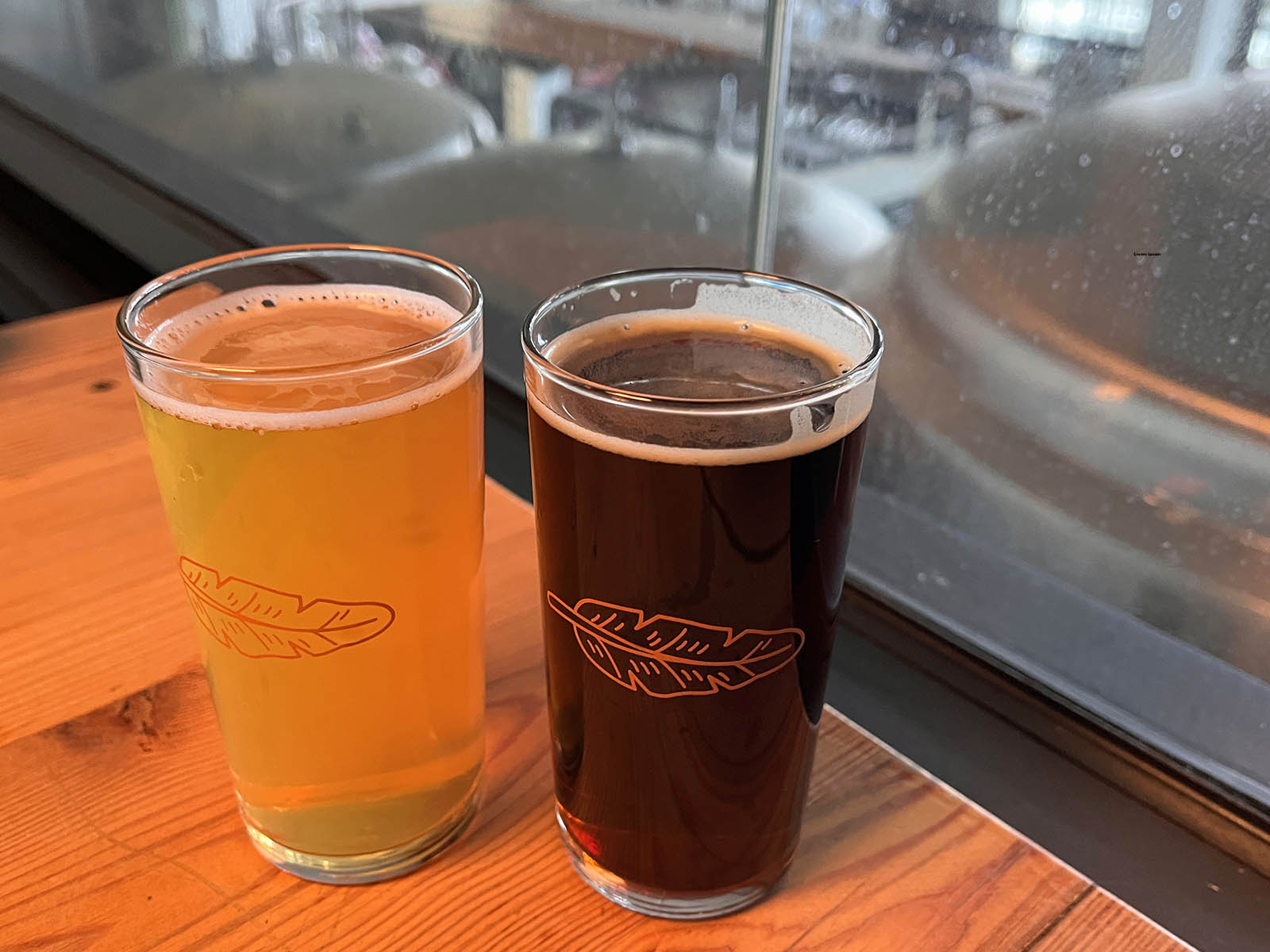 The taproom is lively, with a diverse group of patrons of all ages. In the back is a game room absolutely packed with pinball machines and arcade classics. Taco Sublime runs the on-site kitchen.
River West / West Town
If you're headed out to Rhine Hall – and even if you're not – you can find a nice concentration of breweries all within an extremely walkable few blocks around West Fulton Street on the Near West Side. And just to the east in Fulton Market and West Loop, there are still more. Recently, Old Irving announced it will open in the former Finch space across the street from Great Central.
But here are a few you can find if you hop off the Green Line at Ashland ...
Great bar food and a good variety of IPAs, pilsners and lagers, stours and sours can be found at this bar with a rebellious theme and good music (it's connected to the adjacent Cobra Lounge).
Located in the West Loop since 2016 (Haymarket is just up the street), Cruz Blanca describes itself as "Cerveza Refreshed — setting a lively table where Mexican flavor meets craft innovation." The two-story taproom and restaurant – also home to Smoke Alley Taqueria – is a bustling and friendly place, where your waiter just might take a moment to explain some genetics when he overhears your conversation. The beer is great, often familiar but with twists. The flagship Mexico Calling lager especial is crisp and refreshing, but I like the Vamos Vienna even better for its rich malt character. Fade Away is a lager brewed with Bloody Butcher from Indiana's Sugar Creek Malt, which supplies grain to a number of Chicago brewers and distillers. Next time, I'm hoping to try Where There's Smoke, a Oaxacan lager with smoke from cherrywood and toasted avocado leaf. And I'm going to eat, too. I've heard great things about the food, but on my previous visit, I'd arrived straight after lunch nearby.
This large, bright cooperative brewery and taproom takes an unusual approach, with four breweries sharing the entire facility, taking turns brewing and each "owning" 10 taps in the sel-service taproom. Get a card, grab a glass and sample your heart away. You pay by the ounce, so you can pour as much or as little as you want. The variety – thanks to the varied brewing styles of Burnt City Brewing, Around the Bend Beer Co. and Casa Humilde Cervecería Artesanal – is astonishing. You'll love some, you'll like some and some may just not be to your tastes, but if you're careful with those pours, you can try them all. There's a menu heavy on smoked meats available at a kitchen window. Twisted Hippo is currently brewing at District while it finds a new home and rebuilds after suffering a devastating fire in February 2022.
This place – which you can spy from a north-facing window seat of the Amtrak Hiawatha before you arrive at Union Station – has a gorgeous new taproom with a bar offering a view into the brewery through a large window. The friendly staff offers pours, large and small, of a dozen brews made on-site and the lagers, pilsners and brown ales are especially tasty.
In addition to brewing its own beer, this brewery also offers its excess capacity to up and comers, so the large list of brews available in the tasting room includes not on Great Central beers, but others, too, including Begyle, Funk, Kinslahger, Maplewood and Warpigs. No food here, but a lot of really good beer and you can get half pints for $4, full pints for $6 or $7. While I was there I didn't ask for samples, but the attentive and observant bartender offered a few some based on what I had previously enjoyed.
Goose Island's Fulton Street brewery and taproom is between Great Central and Rhine Hall, so why not stop? The taproom is always hopping and you can sample the barrel-ageds here. Tours are also on tap.
If you're still rarin' to go after all this, note that the pooch-friendly Midwest Coast is a few blocks west and Forbidden Root – which calls itself, "Chicago's first brewery dedicated to crafting fine botanic beers using all natural ingredients" – is a few blocks north.
And once you've visited these, you'll only have maybe another 160 or so to go!
North Side
There are tons of breweries in the many north side neighborhoods, and one of them – Maplewood – is covered above in the distilleries section. Here are a few more...
Now located in the same former tannery complex as Judson & Moore Distillery, Metropolitan – which has been making great German-style beers since 2009 – sits alongside the Chicago River with a large outdoor patio overlooking the waterway. This was the first brewery I can remember visiting that had no IPAs on tap. But, fret not, there were a zwickel, a schwartzbier, dunkel, Oktoberfest, doppelbock, helles, kolsch-style, pilsner, a light beer. They serve some pre-made tacos, but there's also a tasty Soul & Smoke barbecue location just outside the door in another part of the building.
Though the production brewery is located off-site a bit further west, the taproom is in Old Town and has a great lineup of nearly two-dozen brews, from hoppy to wild, traditional to mild. Since its founders both interned at Metropolitan, you'll be unsurprised to hear that they make top-notch lagers.
You'll likely recognize Pilot Project as the brewing incubator that purchased the former Milwaukee Brewing Co. brew system and brewery and taproom lease in 2022. The bright and airy taproom with a big patio – that rocks to the soundtrack of the elevated Blue Line "L" passing by frequently – offers beers made (mostly) on-site from a quintet of incubating brands as well as the house brand (Brewer's Kitchen), so you can always expect a wide variety of options.
Thanks to the efforts of the Greater Ravenswood Chamber of Commerce, beer (and wine and spirits) fans can easily explore the plethora of breweries (plus one distillery, Koval, and one winemaker, Vin312) in this north side neighborhood.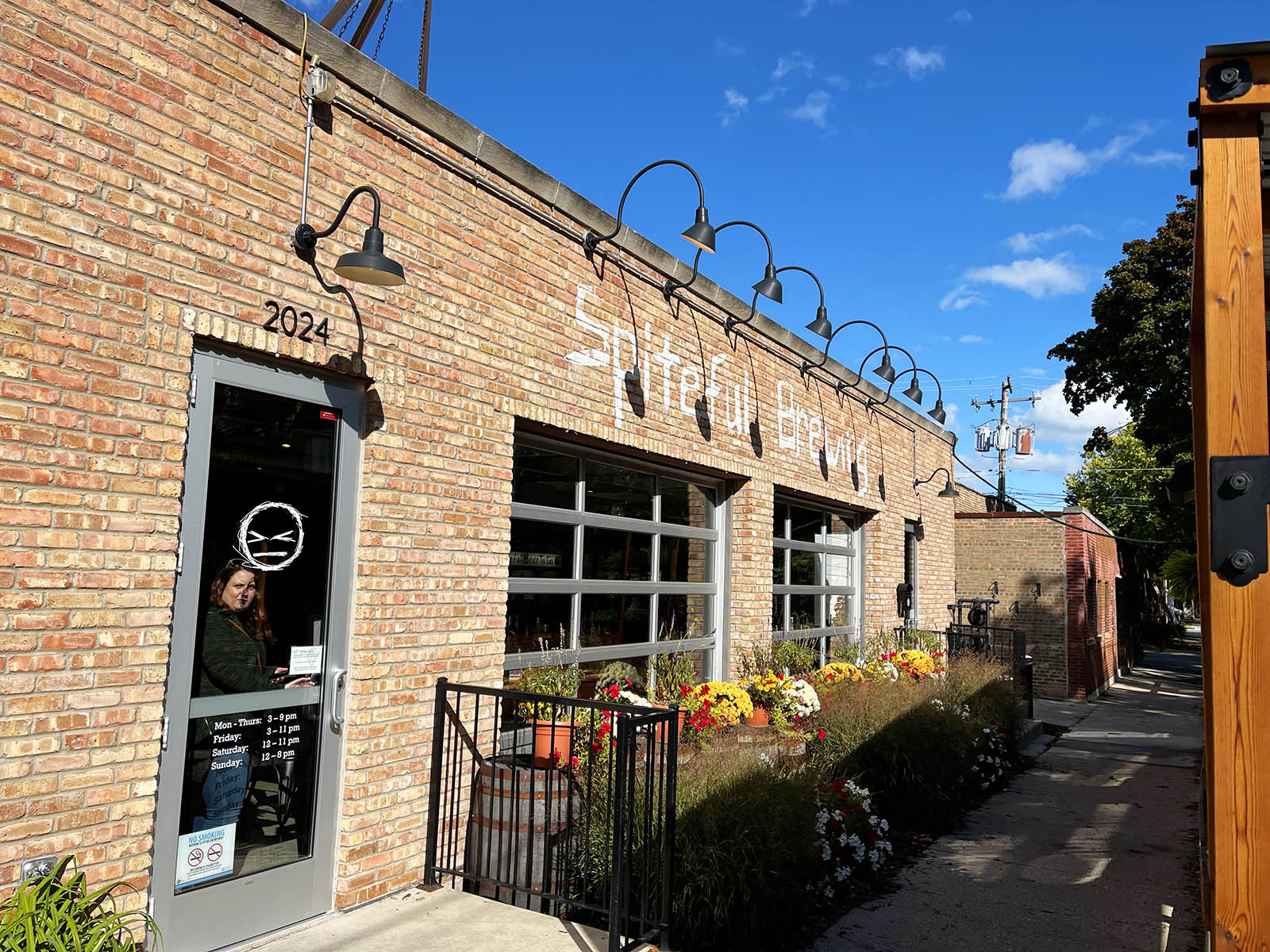 At the time of writing, if you count ones getting ready to open (sadly, Empirical and Urban Brew Labs recently closed), there are about a dozen options, more or less within walking distance, though you might consider rideshare or transit to leapfrog from one end to the other.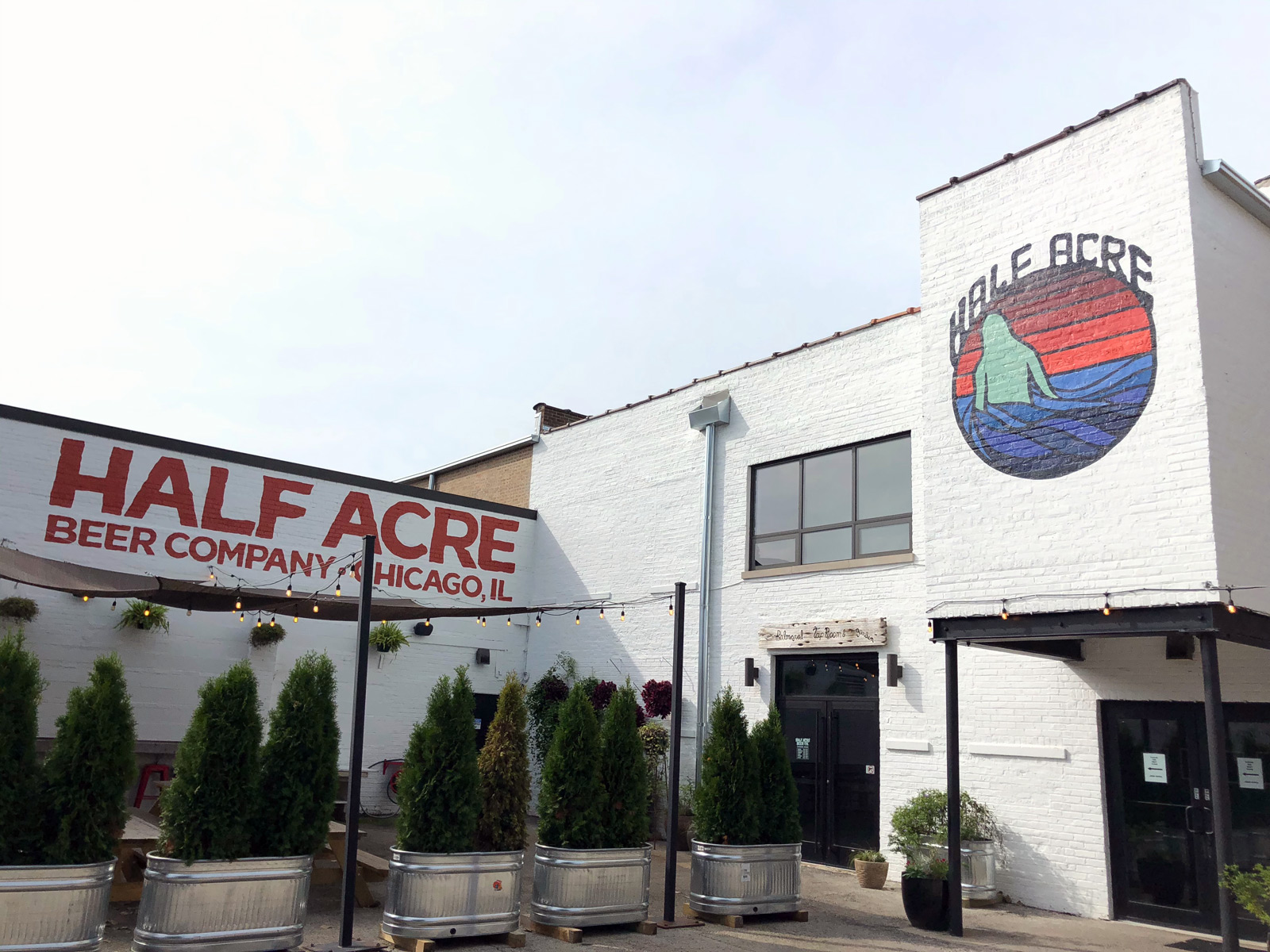 Among the places you'll find are some of Chicago's (and the country's) best, like Half Acre Beer – which I've written about here – and Dovetail Brewery – which I wrote about here – as well Spiteful – which has an extremely welcoming patio and a solid beer list – and the revelatory Cultivate by Forbidden Root, co-owned by beer legend Randy Mosher and Robert "Weird Bob" Finkel, who ought to be just about as legendary.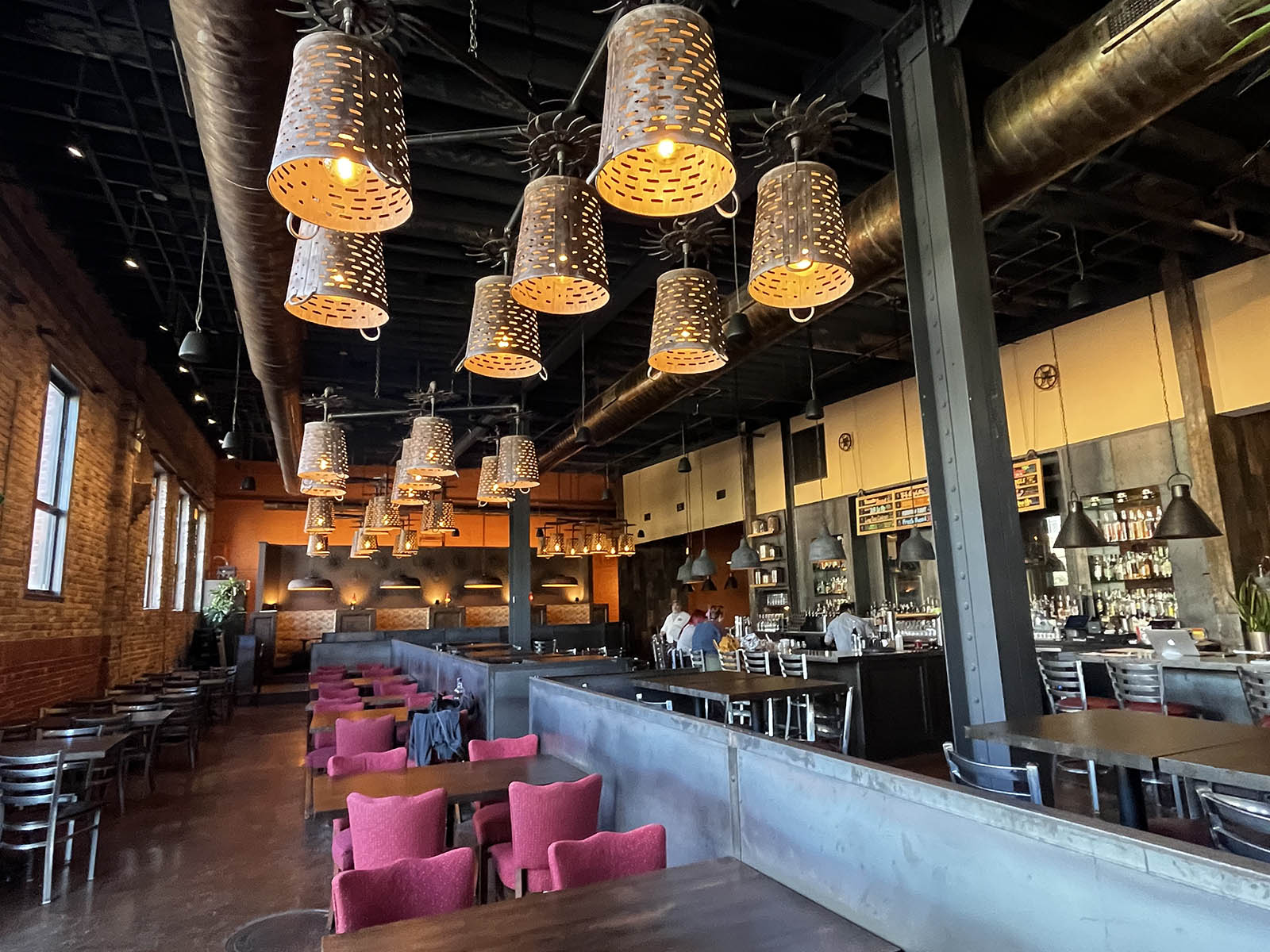 The latter reminded me of Moody Tongue, with its passion for incredible, elevated food – heavily vegetarian and vegan, but not entirely – and unique beers that are often foeder-aged botanicals. I had a beet beer here that was amazing and a really nice oak-aged Vienna lager called Hoodie Weather.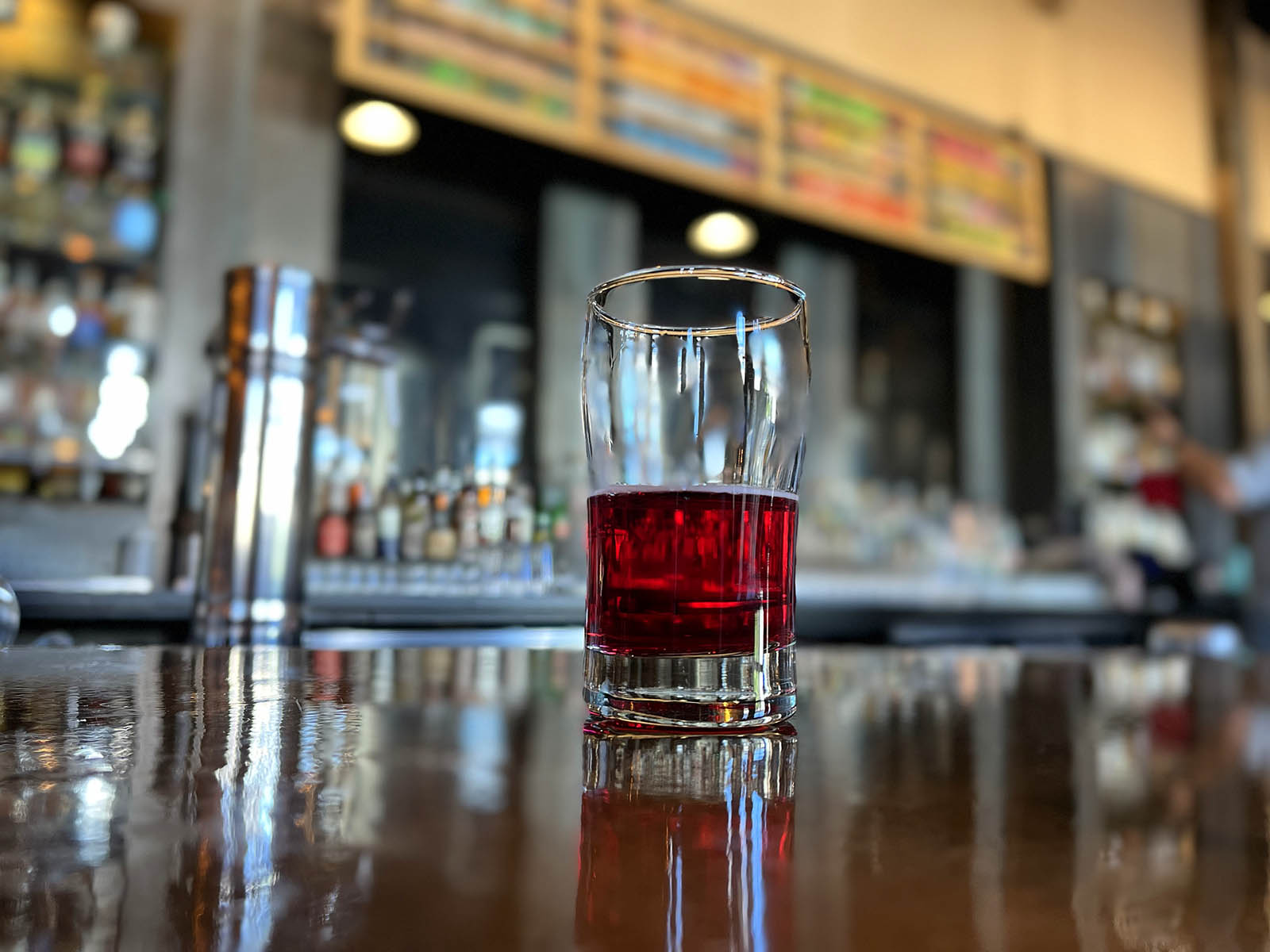 Also on Malt Row are Urban Brew Labs, Smylie Brothers, LaGrow Organic Beer Co. and others. Find the complete list with a downloadable brochure here.
Born in Brooklyn, N.Y., where he lived until he was 17, Bobby received his BA-Mass Communications from UWM in 1989 and has lived in Walker's Point, Bay View, Enderis Park, South Milwaukee and on the East Side.
He has published three non-fiction books in Italy – including one about an event in Milwaukee history, which was published in the U.S. in autumn 2010. Four more books, all about Milwaukee, have been published by The History Press.
With his most recent band, The Yell Leaders, Bobby released four LPs and had a songs featured in episodes of TV's "Party of Five" and "Dawson's Creek," and films in Japan, South America and the U.S. The Yell Leaders were named the best unsigned band in their region by VH-1 as part of its Rock Across America 1998 Tour. Most recently, the band contributed tracks to a UK vinyl/CD tribute to the Redskins and collaborated on a track with Italian novelist Enrico Remmert.
He's produced three installments of the "OMCD" series of local music compilations for OnMilwaukee.com and in 2007 produced a CD of Italian music and poetry.
In 2005, he was awarded the City of Asti's (Italy) Journalism Prize for his work focusing on that area. He has also won awards from the Milwaukee Press Club.
He can be heard weekly on 88Nine Radio Milwaukee talking about his "Urban Spelunking" series of stories.