The Wisconsin Cyclocross Committee announced the new schedule for the 2022 edition of the Wisconsin Cyclocross Series (WI CX Series).
Cyclocross (CX) is an autumnal, off-road form of bicycle racing that sends participants around a short track of variable terrain and other obstacles, which may include grass, sand, hills, barriers, mud, and off-camber twists and turns. It's a bit like a mud run, but on bikes. Event organizers try to build a course that requires the right combination of bike handling skills, strength and speed. Participants, on the other hand, aim to find the right balance between party and competition.
The WI CX Series had a tremendously successful year last year (as yours truly predicted) and saw a record number of unique participants, which had been set previously nearly a decade ago. The reasons for this may have been myriad: Perhaps due to the easing of the of the COVID-19 pandemic which ushered in a desire for more group gatherings, and/or perhaps due to many Illinois riders migrating northward thanks to cancellations and complications with the Chicago Cross Cup series. And, while CX participants are notorious for loving to compete in the muddiest conditions, the temperate weather patterns every weekend throughout the entire series probably didn't hurt.
And I'm sure, with a wink, a bit of the success had something to do with OnMilwaukee's foray into race organizing as well.
We talked to a handful of folks who chose to ride for the first time last year to see what they were thinking when they lined up at the start/finish.
Dwight Maynor tried cyclocross for the first time in 2021 after jumping into an organized CX practice earlier in the summer. He had some previous experience getting rad in Wheel & Sprocket's Hugh Jass fat bike series, but even after nailing down the basics, he still found challenges that laid ahead.
"I really didn't prepare adequately for the race so I was kind of dying during it," he recounted in a message to me, "but I had an excellent time nonetheless! I tried to make up for my lack of athletic capacity with my somewhat decent bike handling skills."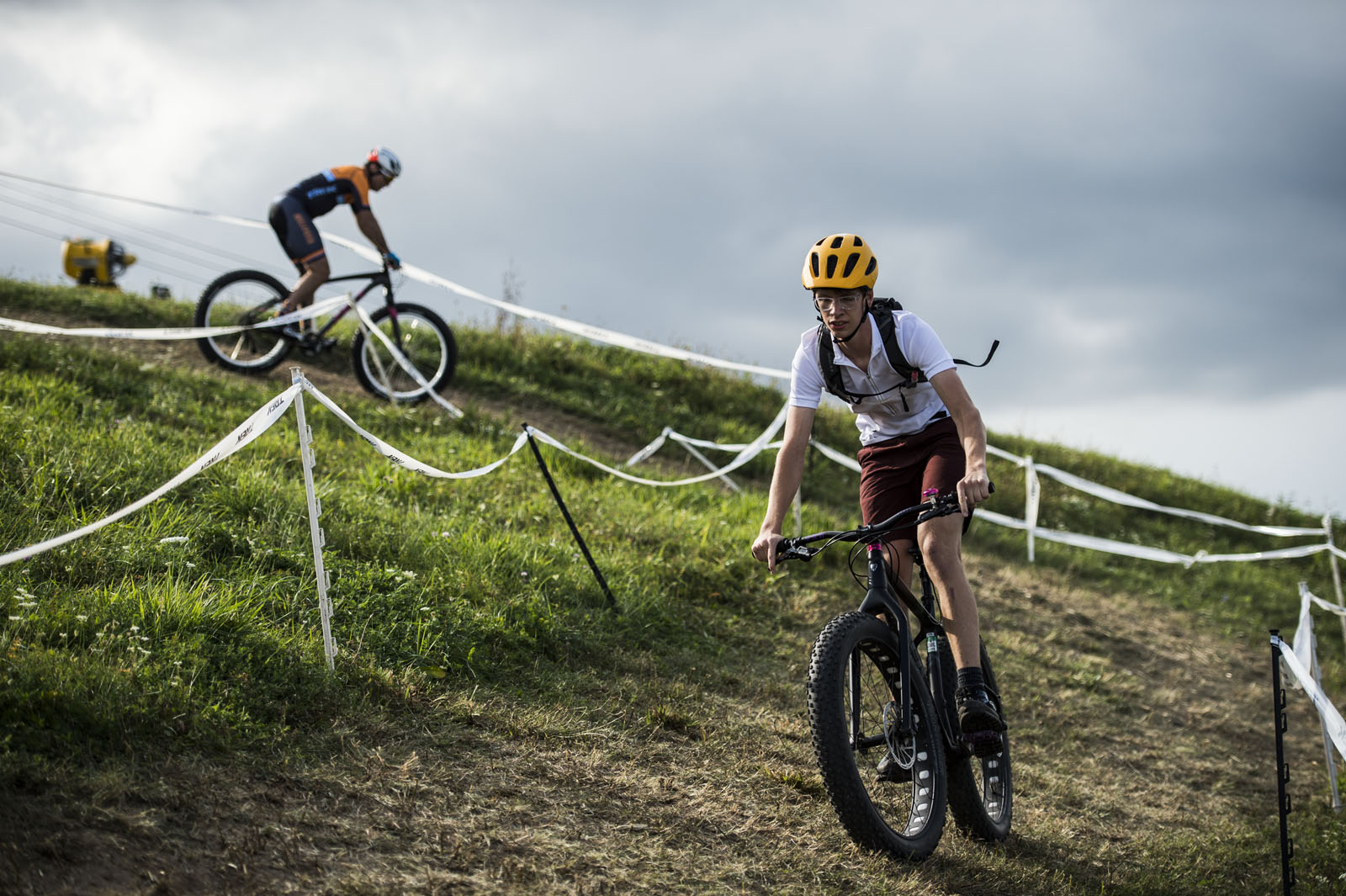 Despite the rough start, Maynor still hopes his next race will be ... rougher?
"Personally, I'd like to see more dismounting sections and challenging terrain such as sand, rocks or maybe a small kicker ramp to shake it up a bit."
Linda Bacelis Bush jumped into a race after years of spectating.
"I love watching CX races. I love the environment, the fans, and the races ... I had to try it once."
The decision to cross over the tape came after the purchase of a new bike and the support of friends.
"I had fellow teammates that raced and came to cheer me on; that support was key."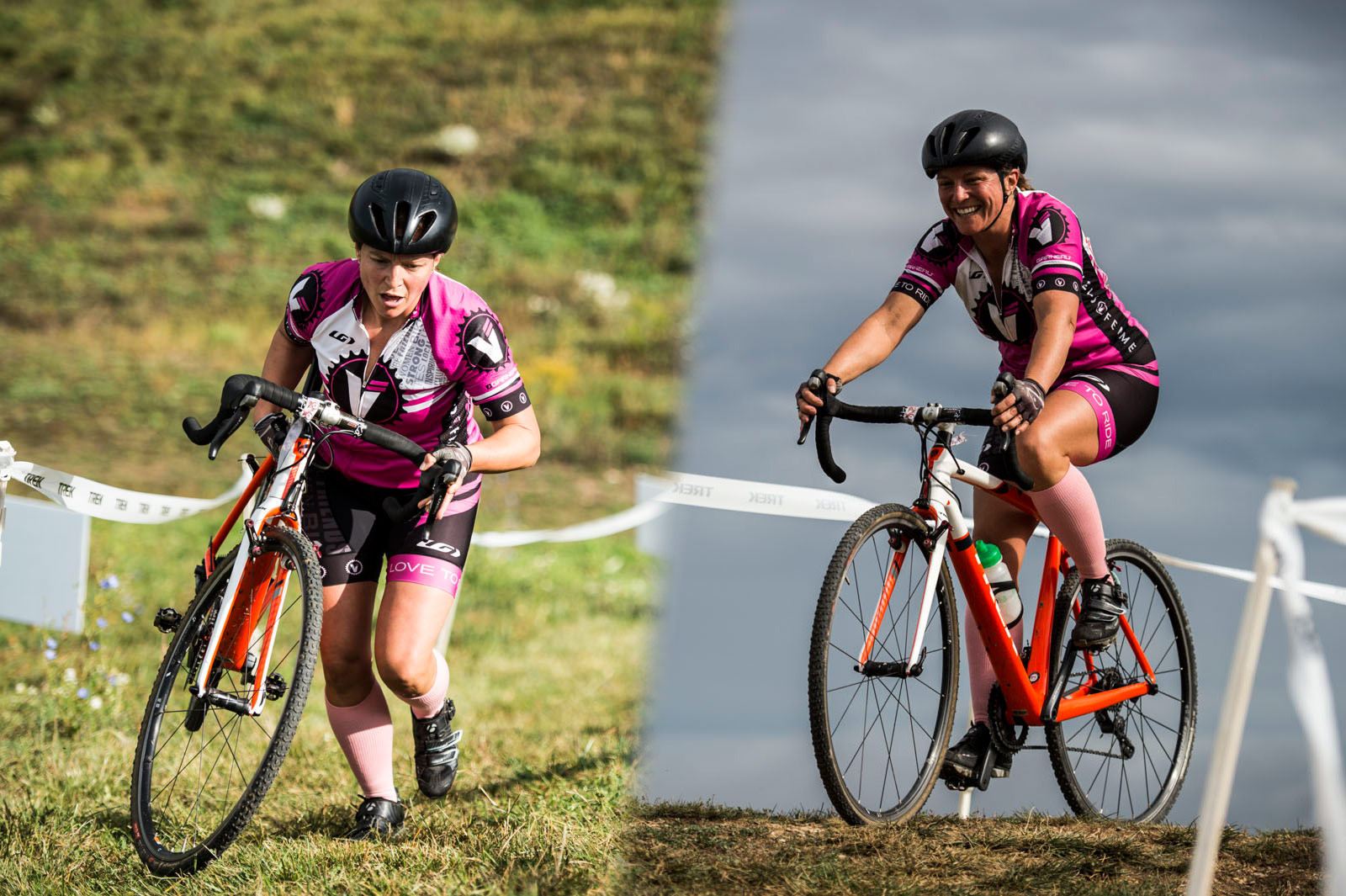 Ultimately it was worth it.
"I had a great time, though the race was HARD. But I stayed upright and finished, so I was happy."
Leaning more to the party side and less to the competitive side, Bush hopes the scene continues not to take itself too seriously. For the upcoming season, she hopes to see "more course features that are just for fun, costumes, fun prizes, fun announcers, beer and other hand-ups. More participants, more fans and more women!"
Chris Brannin found an interest in cyclocross by way of BMX, mountain biking (MTB) and road.
"I had a freestyle/skatepark BMX background, and I like to ride MTBs," he noted. "Having mostly garbage soil when it's wet around here, I rarely get to ride my MTB, and spending a lot more time on the road had me itching for something a little more technical. Cross felt like a good and more approachable racing that scratched both of those needs."
But Brannin had to wait a couple of itchy years to find out if they would be sufficiently scratched.
"I'd been wanting to try cross since 2019, but it didn't work out for me that year. Then '20 didn't happen. I was finally able to make it to a couple of races in '21 and had a blast. This year, I want to do at least the same amount of races, but hopefully even more."
What does he hope to see from the courses this year?
"Just looking to ride some diverse courses and have some fun. Fewer hills maybe, haha!"
Sorry to break it to ya, Chris, but the eponymous hills of OnMilwaukee's Hill Bill: Volume 2 are back on the schedule (Sunday, Sept. 18), so I'm not sure we can help you there.
You can see the complete Wisconsin Cyclocross Series schedule on their website.
Jason McDowell grew up in central Iowa and moved to Milwaukee in 2000 to attend the Milwaukee Institute of Art and Design.
In 2006 he began working with OnMilwaukee as an advertising designer, but has since taken on a variety of rolls as the Creative Director, tackling all kinds of design problems, from digital to print, advertising to branding, icons to programming.
In 2016 he picked up the 414 Digital Star of the Year award.
Most other times he can be found racing bicycles, playing board games, or petting dogs.