Woodland Pattern Book Center – a Riverwest-based literary arts nonprofit – will celebrate its 38th anniversary with a gala event on Saturday, Nov. 17 at The Cooperage, 822 S. Water St.
The theme of the evening is "We Exist to Prove the Living Artist" and features a rare sonic pairing of poetry and jazz. Award-winning poet and novelist Nathaniel Mackey and acclaimed contemporary jazz pianist Marilyn Crispell will collaborate for an improvisational set.
Both artists have performed at Woodland Pattern in the past, but this marks only their second appearance in collaboration, and their first appearance together in the Midwest.
Milwaukee native and President of the Academy of American Poets Jen Benka will speak on the social importance of poetry in today's life.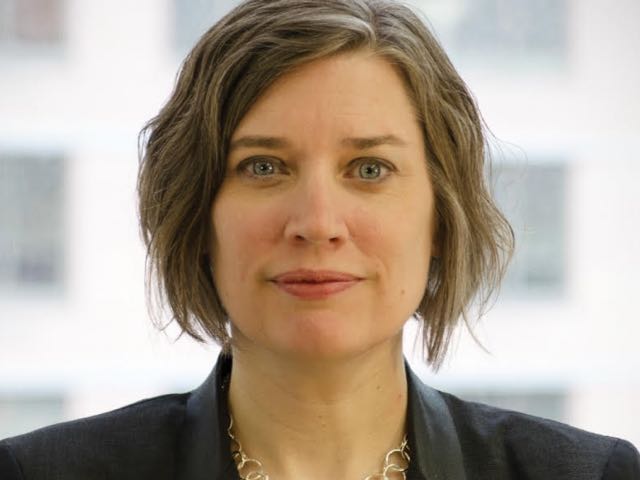 The evening will begin at 5 p.m. with complimentary hors d'oeuvres, a cash bar and a silent auction. Programming starts at 7 p.m.
Tickets for the reception and program are $80 individual or $150 couple; $25 advance / $30 door for the program only. Tickets can be purchased online, by calling (414) 263-5001 or at Woodland Pattern, 720 E. Locust St.
Proceeds from the gala benefit Woodland Pattern's many activities that support writers, artists and musicians from Milwaukee and beyond.
During the event, Woodland Pattern will honor members of the community who have made the organization's work possible including Woodland Pattern Board Chair Karen Campbell, volunteer Jean Gurney and philanthropist Lynde Uihlein.
Molly Snyder grew up on Milwaukee's East Side and today, she lives in the Walker's Point neighborhood with her partner and two sons.
As a full time senior writer, editorial manager and self-described experience junkie, Molly has written thousands of articles about Milwaukee (and a few about New Orleans, Detroit, Indianapolis, Boston and various vacation spots in Wisconsin) that range in subject from where to get the best cup of coffee to an in-depth profile on the survivors of the iconic Norman apartment building that burned down in the '90s.
She also once got a colonic just to report on it, but that's enough on that.
Always told she had a "radio voice," Molly found herself as a regular contributor on FM102, 97WMYX and 1130WISN with her childhood radio favorite, Gene Mueller.
Molly's poetry, essays and articles appeared in many publications including USA Today, The Writer, The Sun Magazine and more. She has a collection of poetry, "Topless," and is slowly writing a memoir.
In 2009, Molly won a Milwaukee Press Club Award. She served as the Narrator / writer-in-residence at the Pfister Hotel from 2013-2014. She is also a story slam-winning storyteller who has performed with The Moth, Ex Fabula and Risk!
When she's not writing, interviewing or mom-ing, Molly teaches tarot card classes, gardens, sits in bars drinking Miller products and dreams of being in a punk band again.