Festival City is hopping this summer! OnMilwaukee's Festival Guide is brought to you by Potawatomi Hotel & Casino. Escape the heat and step inside!
Thursday night's energy at Summerfest's Generac Power Stage was incredibly entertaining. Although it was a breezy and mid-60s July evening, everyone was ready for English singer and songwriter Yungblud to take the stage. Around 9:25 p.m., the Generac Power Stage lights came down, bass on the speakers blared and fans fell into crazed excitement – everyone thought he was walking out at that moment. Unfortunately for them, it was just an advertisement. That rocked the mood slightly – but it didn't take long for their annoyance to get rocked out of existence.
A few minutes later, the Generac Power Stage officially went dark, and the words "OPEN THE PIT" flashed across the screen behind the drum kit. Roaring cheers came rolling through the crowd as people gathered closer, awaiting Yungblud. Without any hesitation, Yungblud fled to center stage with a tambourine in hand, then ran to the left side with a microphone screaming, "MILWAUKEE ARE YOU F*CKING READY! MY NAME IS YUNGBLUD!" The lights dropped to red, and Yungblud jumped (literally) into the song "superdeadfriends."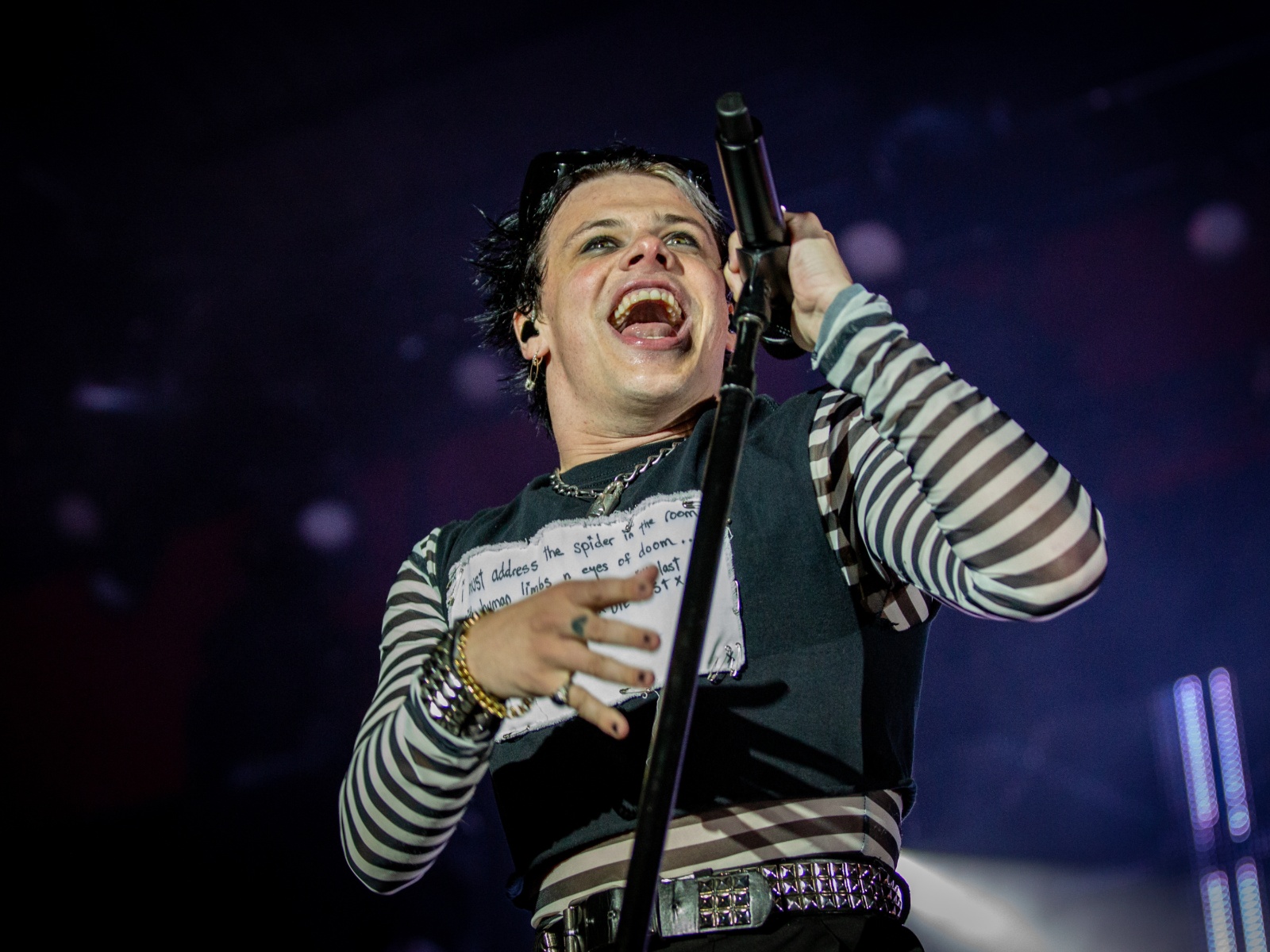 Despite the slight cold front, the concert turned hot and heavy with an emphasis on grunge rock during the opening song. The guitarist and drummer didn't hold back, heavily rocking out while Yungblud was all over the stage. Yungblud made it clear: This was his concert, and he took control of the audience right away, telling people to put their hands up, jump, sway their arms and more. There were points where he would stop at either side of the stage and stare into the crowd with his ridiculously insane eye contact. It was his concert and his night at the Big Gig, and nobody could tell him different.
Yungblud is one of those artists everyone can't resist in concert. Even when he's throwing cups of water – or maybe beer – at the audience before yelling "WHAT THE F*CK IS UP," fans were floored with excitement. This show seriously set the challenge to the other Thursday headliners like Yung Gravy, Smash Mouth, Dylan Scott and Lauren Daigle. There were times I wondered if the sound from Yungblud's concert bled over into the other stages, the screaming and music at times bracingly loud near the stage but fitting for the type of character Yungblud is.
The fascinating rave-like concert vibe built as the night went on. Yungblud got increasingly more passionate and energetic; even though he came out on stage jumping and running around, that was the bar set low. Fans were singing along to almost every single song – except during the beginning of "Kill Somebody" where Yungblud grabbed a guitar and strummed the first half of the song. Then once the drummer and guitarists joined, everyone else screamed the lyrics at the top of their lungs.
Yungblud kept eyes on him throughout the performance, a talented performer seemingly crazed by attention on the stage. There were no boundaries with him, throwing around profanity, grabbing Summerfest pit cameras, making lewd gestures and so much more. He took a moment to tell his fans that swearing is a thing at his shows, and his fans are allowed to as well – though he also commented that fans shouldn't swear outside of his show until college. For those walked past or stood in attendance without much prior Yundblud knowledge, the performer was probably quite the sound and fury.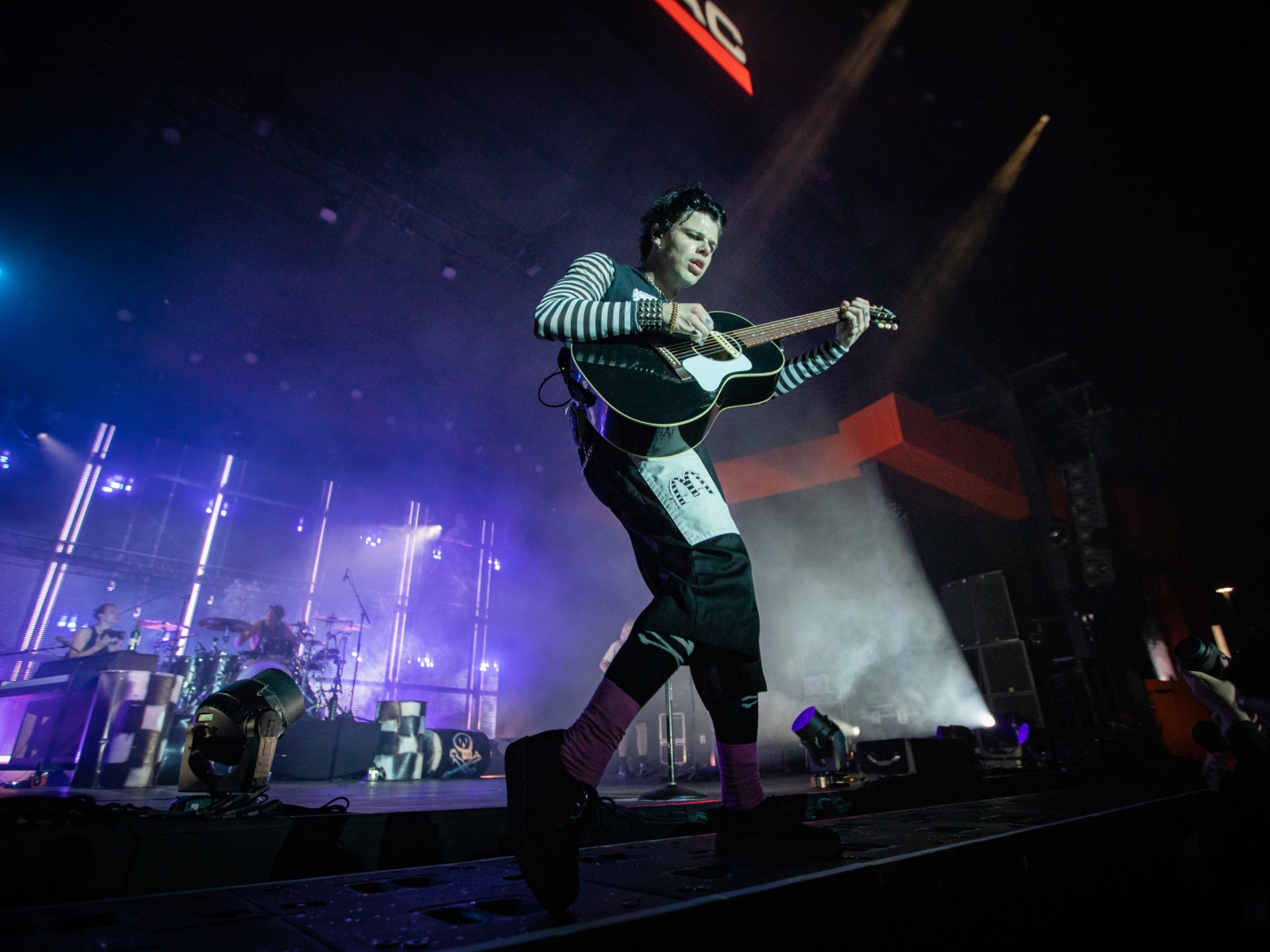 From banger hits to emotional rock songs like "fleabag," fire appeared on the mega screen behind the drummer. Yungblud made sure to throw his audience through a visceral whirlwind of a show, making his fans chase him through the audience. He jumped off stage while his band continued to play. Yungblud walked up and down the front of the pit before diverting toward the back of the grounds stage, where he finished the song. Once he reappeared, he was holding a bouquet and commented, "F*cking beautiful, man." His love for Milwaukee was very powerful, after making several comments about how much he loves the fans and wants to come back. Emotions were flying high; clearly Yungblud was even getting emotional himself.
Whether you listen to Yungblud or not, his live songs during his concert did more justice than the recorded versions on his albums. I started listening to Yungblud in my early years of college and kept up every so often with his new songs; this concert, though, gave even more life to his songs like "parents," "California," "Sex Not Violence," "Anarchist" and others that are more pop-punk than rock-heavy. The show gave his songs the best light possible and more power to the music than even what was originally recorded.
Overall, Yungblud put on a concert that wasn't just memorable for fans but seemingly for him as well. The whole show was a vibe: You could get as wild and weird as possible and still have a great time. Yungblud is a very open person and creates music for everyone so nobody has to "fit in" to be accepted. This was very apparent when he took the time to tell people to look at each other and make new friends. He kept insisting that people should make an effort to reach out to other people, to get to know one another. From him telling everyone to turn to someone and say "WHAT'S UP MOTHERF*CKER" to fans wrapping arms around each other and swaying the night away, Yungblud made sure everyone felt that special connection.
The end was unfortunately near when "I Think I'm OKAY" started to play and pink lights streamed from the stage. Everyone chimed in to sing the whole song in pure satisfaction. Once it ended, Yungblud thanked everyone and ran off stage – but the fans wanted more. After chanting his name, the encore began, and "Lowlife" and "Loner" finished off the concert – although it wouldn't be a Yungblud concert without a few people joining him on stage. Yungblud picked out a group of fans from the crowd to join him during "Loner." Everyone was rocking out to the song and the fans on stage were fulfilled rocking out with Yungblud and forming their own mosh pit at the very end before taking a group hug on stage and joining hands with the star to take one large bow together.
A bow well-deserved for delivering a concert that was memorably insane.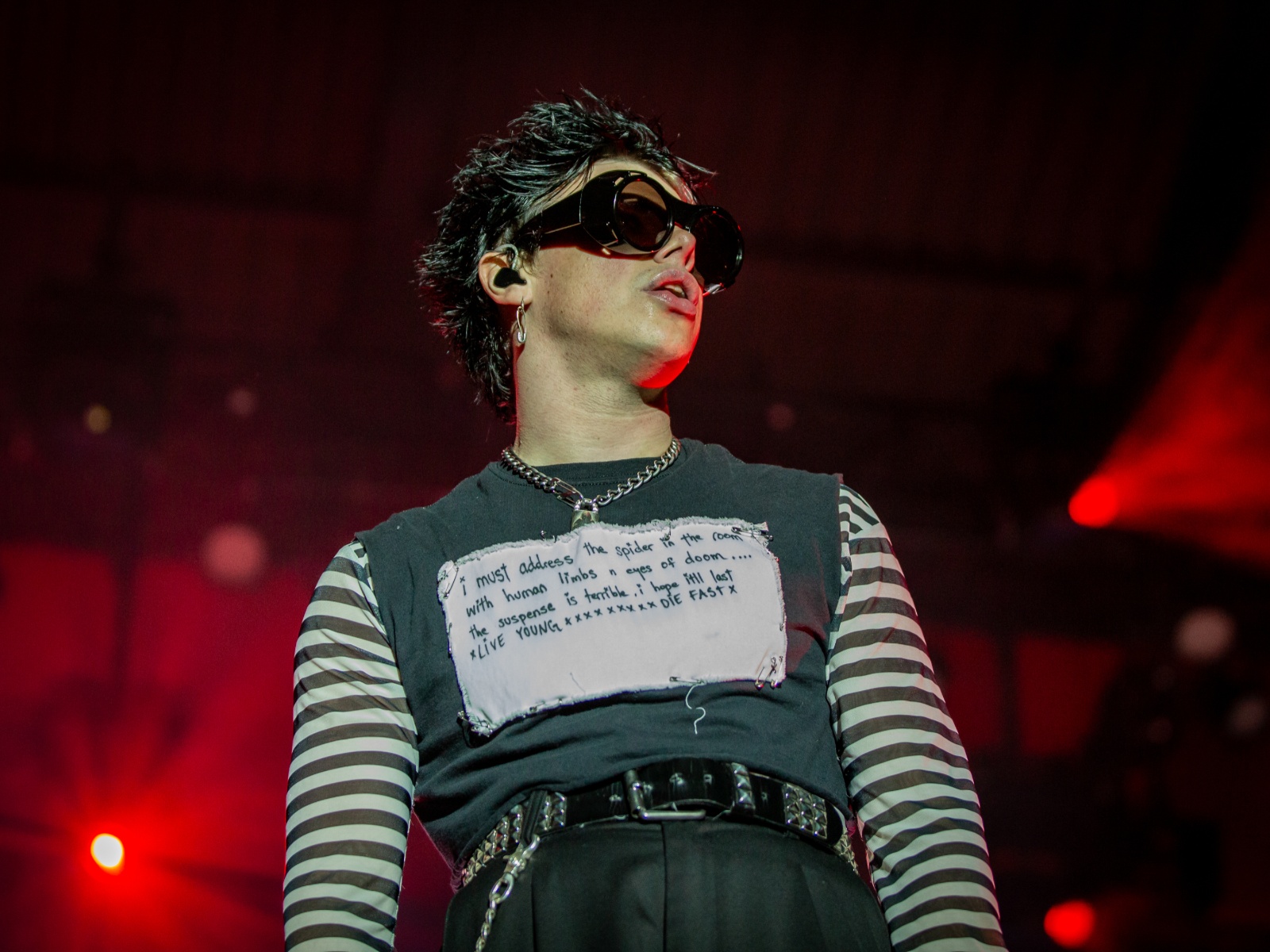 Setlist
"superdeadfriends"
"The Funeral"
"Tissues"
"parents"
"California"
"strawberry lipstick"
"fleabag"
"Medication"
"Anarchist"
"Kill Somebody"
"Sweet Heroine"
"Sex Not Violence"
"I Think I'm OKAY"
Encore
"Lowlife"
"Loner"
Courtney Bondar is an adventurous Multimedia Journalist at OnMilwaukee, covering all things Milwaukee. Born and raised in Greendale, WI, Courtney has a deep-rooted connection to her hometown and a strong desire to explore and showcase the vibrant city of Milwaukee.
You can often find Courtney all over Milwaukee, attending exciting events - documenting her experiences on her Instagram stories. Her genuine enthusiasm for her work shines through in her posts - as she strives to capture the beauty of the city and shares it with her followers.
Courtney's passion for writing is evident in her engaging and heartfelt articles. While she covers a wide range of topics, she particularly enjoys delving into the intricacies of dating culture and the art of mixology. Her insightful and thought-provoking pieces offer a unique perspective on these subjects, captivating readers with her authenticity and wit.
After dedicating herself as an intern at OnMilwaukee, Courtney's hard work and dedication paid off when she earned her well-deserved diploma. Now, as OnMilwaukee's first full-time multimedia journalist, she is fully committed to continuing her journey - bringing her distinctive voice and storytelling skills to the forefront.