Last June, Zizzo Group Engagement Marketing purchased a vintage building on the north end of Walker's Point and plans to renovate the structure – long home to Brass Light Gallery and most recently a Seeds of Health high school – into new offices for itself, with leasable retail space on the first floor.
The 12,200-square-foot complex, at 131 S. 1st St., was built by liquor merchant Emil Schneider in 1866 and also includes a beautiful retail structure, added later, at the back, facing Seeboth Street.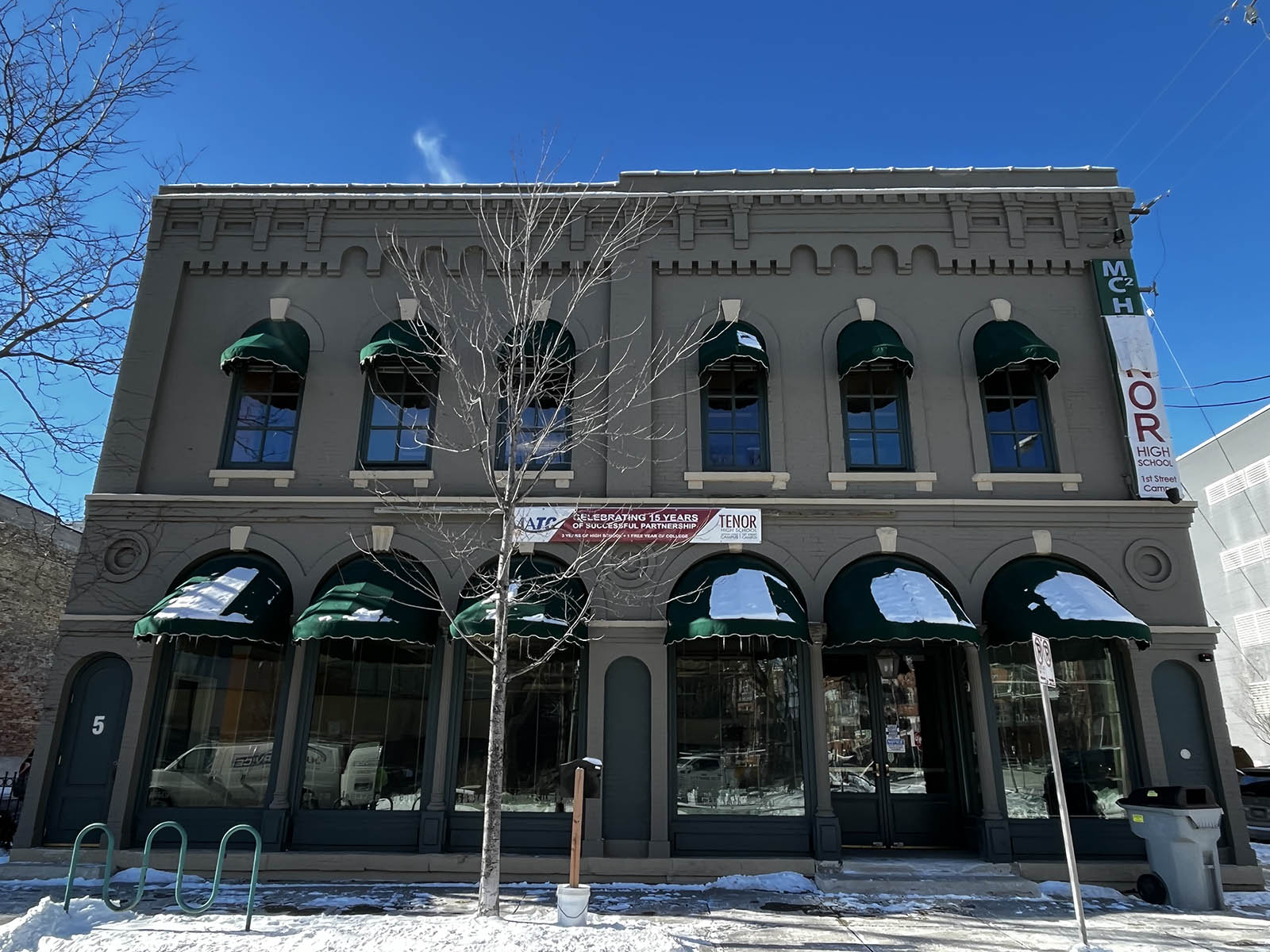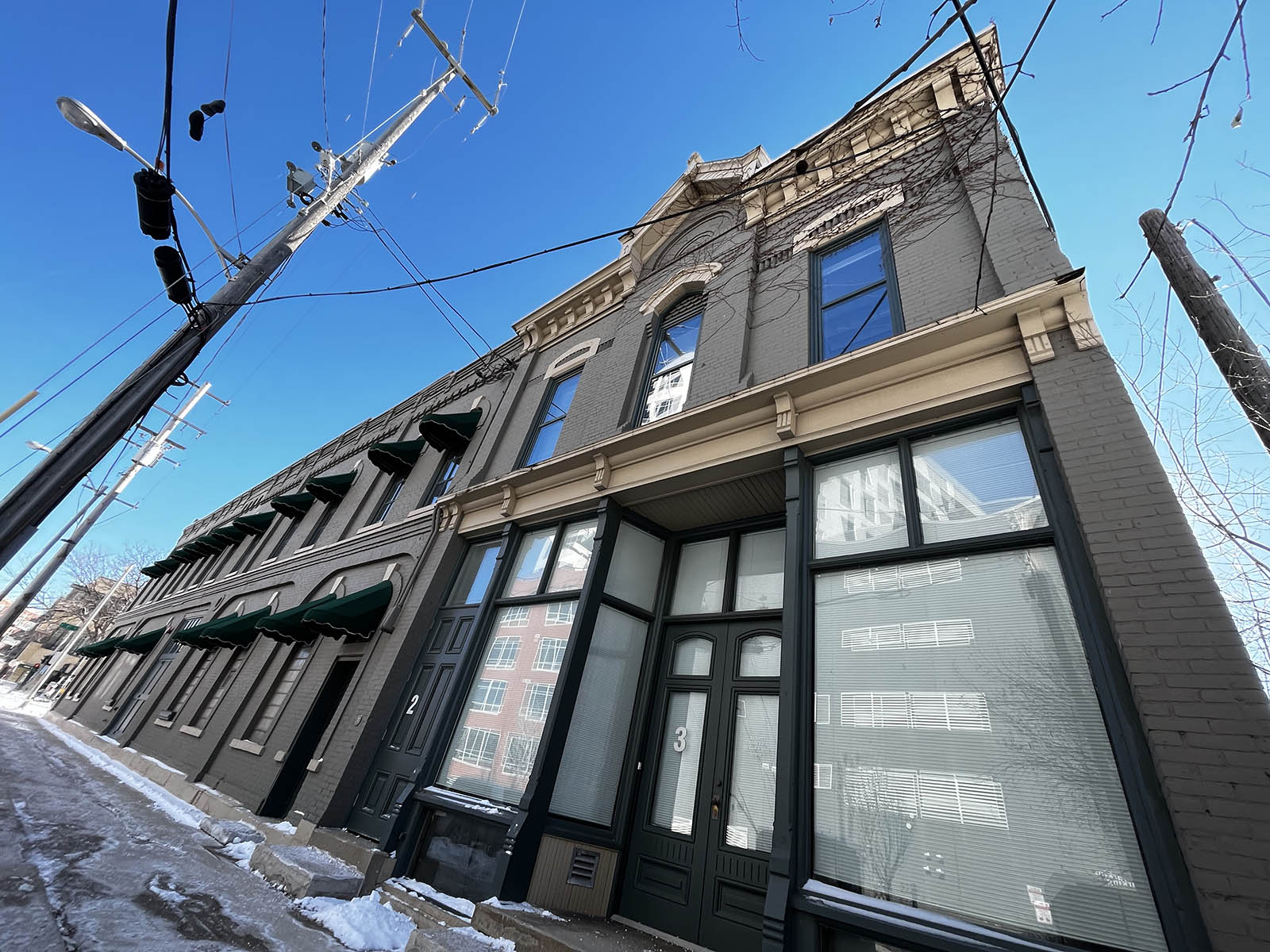 Zizzo still owns its current offices at 207 N. Milwaukee St., across the river in the Third Ward – which she hopes to lease or sell – and plans to move into new offices by June. Work on the renovations is expected to commence shortly.
"I love the neighborhood, I love the way it's making us reimagine our business," says President and CEO Anne Zizzo. "I love all the possibilities. It's great to come out of COVID and just have this to re-energize so many aspects of the company, of our staff and re-energize myself. It's really, really cool.
"The community is just being so supportive. Beyond my wildest expectations. We've gotten very involved with the Walker's Point Association. The neighbors, the residents are so appreciative for the way we're respectfully treating this building, for the way we're respectfully treating the corner, our vision for what we want to do here. The retailers next door are reaching out to us, just really appreciating it."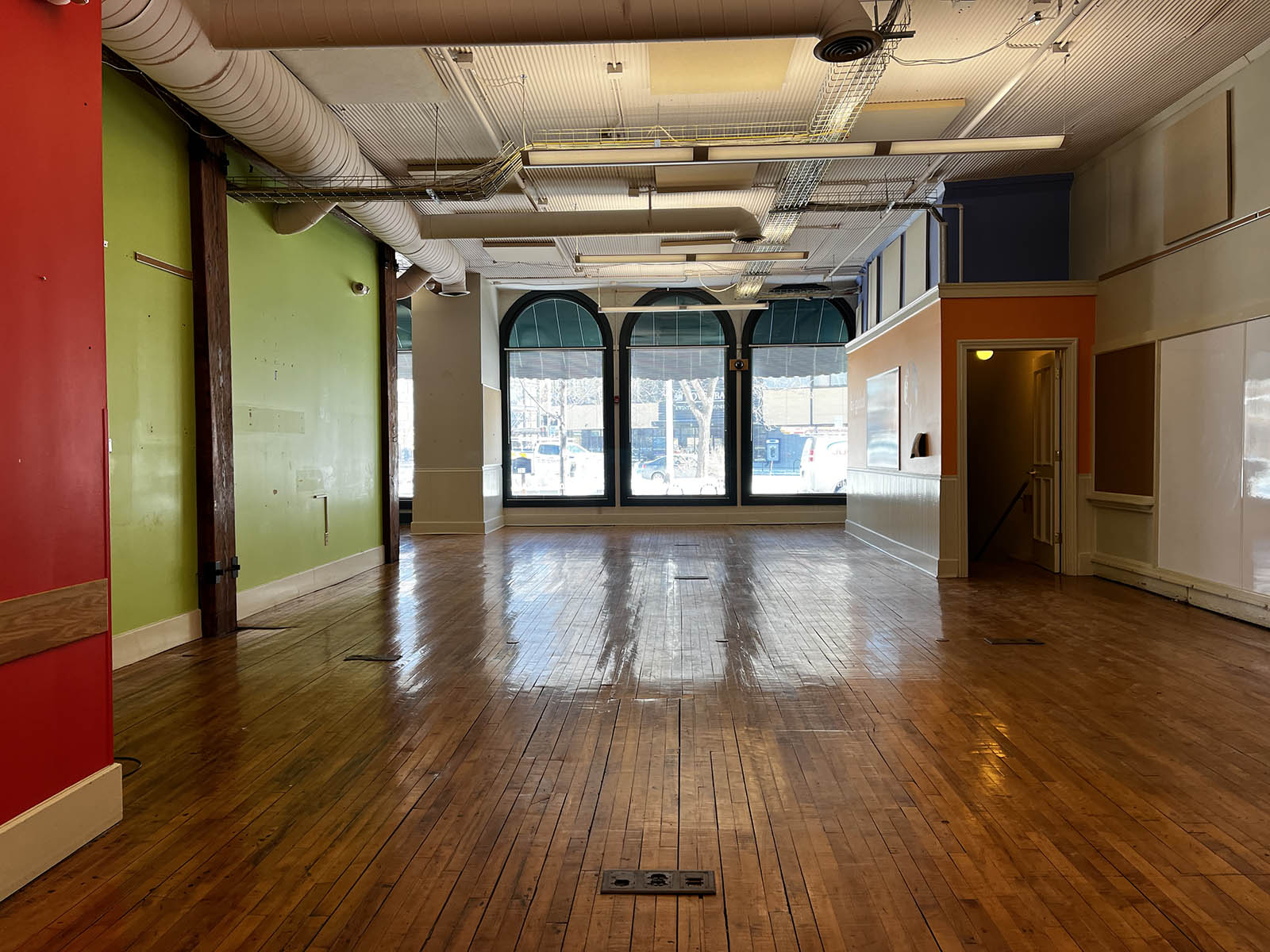 Zizzo plans to add a new entrance on Seeboth Street to company offices on the second floor, where it will also have an expanded and upgraded outdoor terrace. A new staircase will connect to the office space upstairs.
The work is being done with architect Matt Rinka at RINKA+.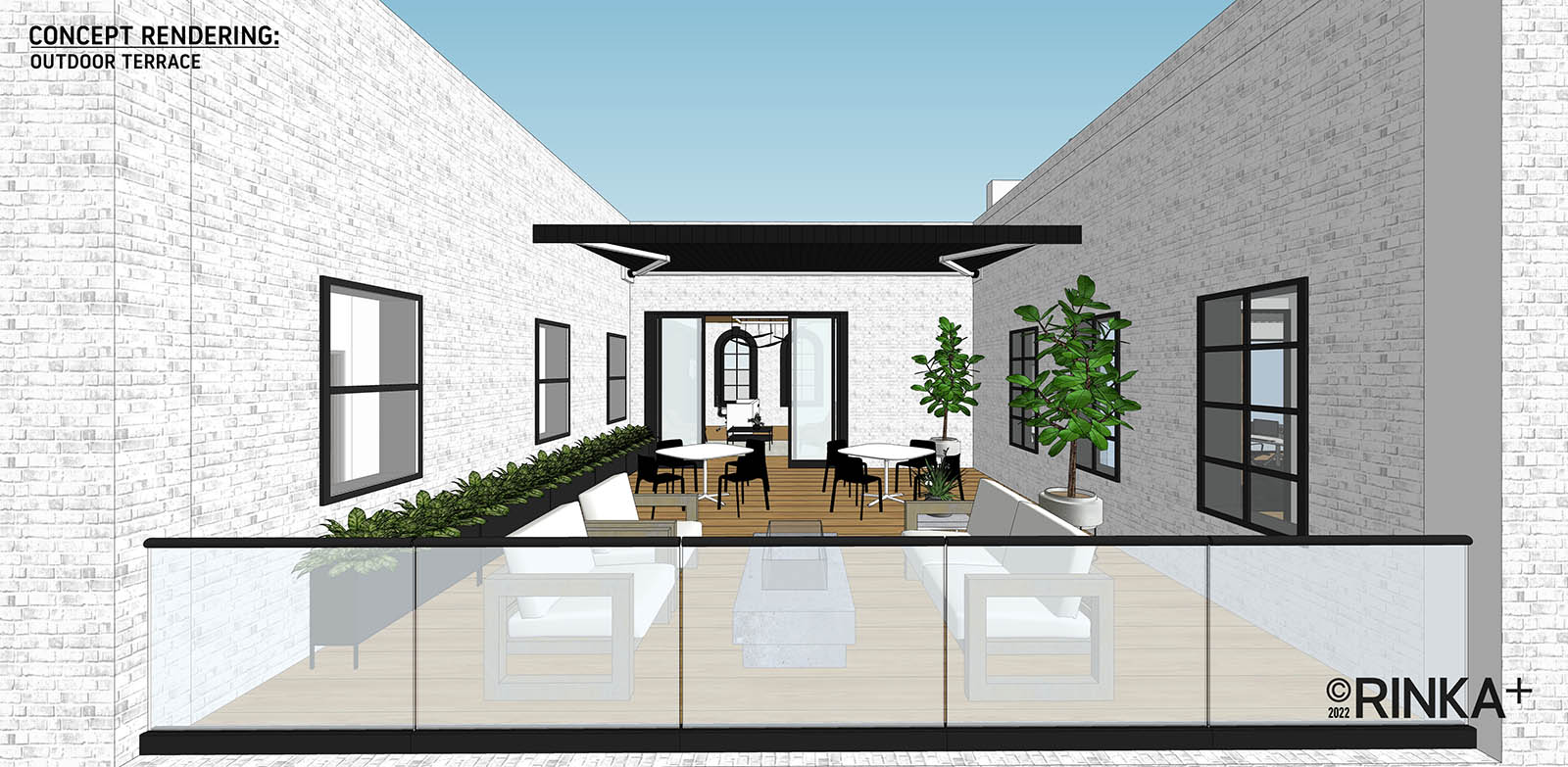 Zizzo will also utilize some of the first floor, behind the 3,800 square feet of future retail space at the front, facing 1st Street and the pocket park directly in front.
Zizzo says that she's already had interest in the retail space from a variety of users, including a grocery store, a coffee shop and others. She is also interested in partnering with the city to spark the pocket park.
"I've not talked to one person who does not say, 'oh yeah, I know that building.' Everybody knows this building," says Zizzo. "The history of the building is amazing."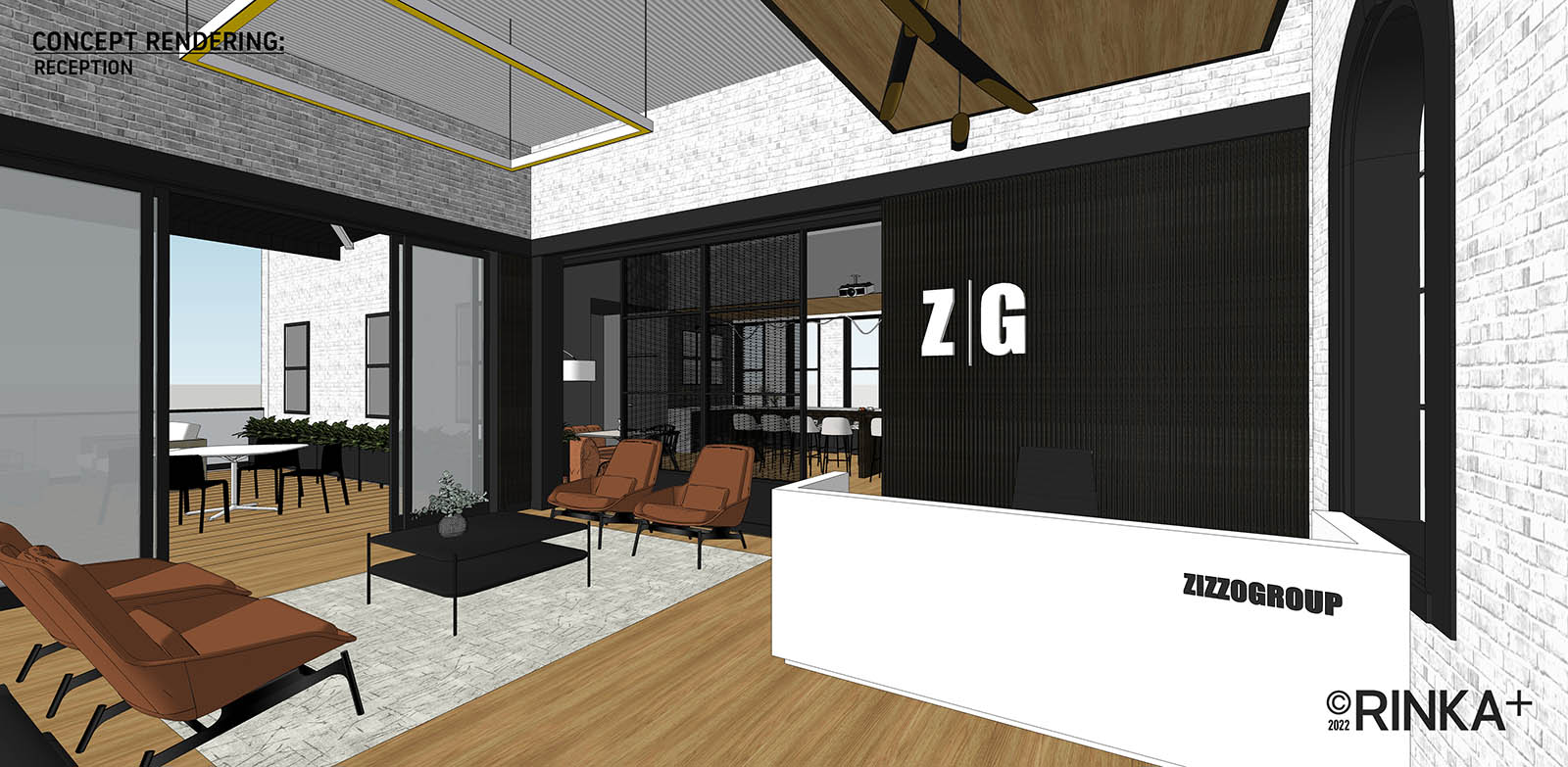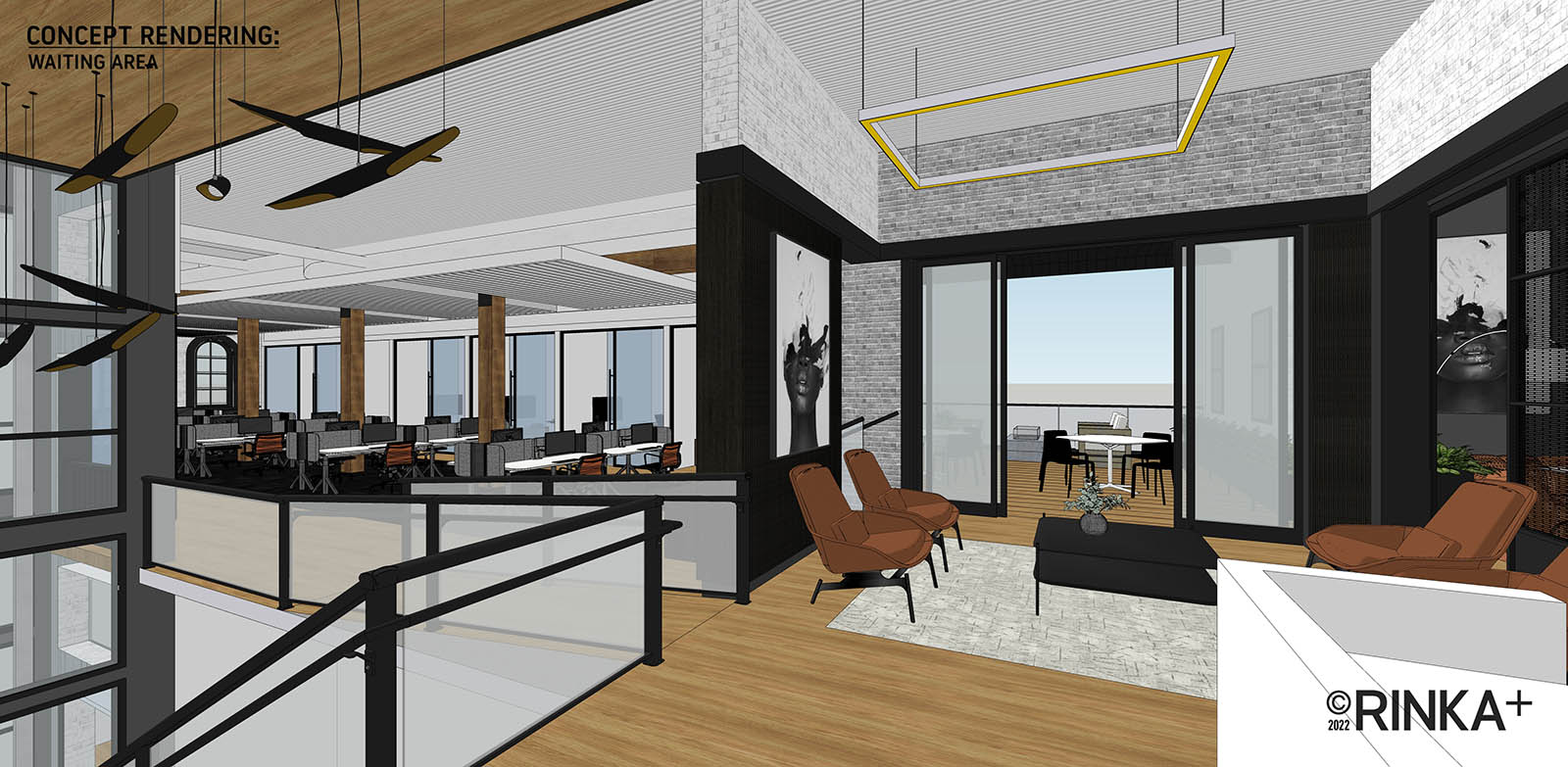 The building, which, if seen from above, appears to be multiple now-connected structures, does indeed have a long and interesting history.
In 1855, Prussian immigrant Emil Schneider built a frame store on the corner site in 1855, three years after his arrival in Milwaukee. There he opened a grocery store with partner Charles Wallott.
In 1856, Schneider – who had been born in 1827 in Hesse Capel (likely Kassel) – married Helen Barth, a native of Hesse Darmstadt.
After buying the site, which he had been leasing, in 1864 – after Wallott had left the business – Schneider replaced his frame store with a brick building, completed the following year to house his growing liquor wholesaling and whiskey rectifying business.
This new, more substantial structure boasted arched windows and decorative masonry including a corbelled cornice.
According to a Spaces and Traces Tour booklet, Scheider sold the southern half of the property in 1864 to John and James Hochherz, who operated a retail clothing store until the early 1870s, when they sold their property back to Schneider, who leased it for a while to restaurateur and saloonkeeper James Cochrane.
Meanwhile, Schneider's rectifying business continued to boom.
Rectifiers blended and bottled and sometimes redistilled whiskey. According to Historic Milwaukee research, Schneider had a furnace and kettles in the basement, suggesting he may have actually been distilling here. But there's no mention of a still, so perhaps not.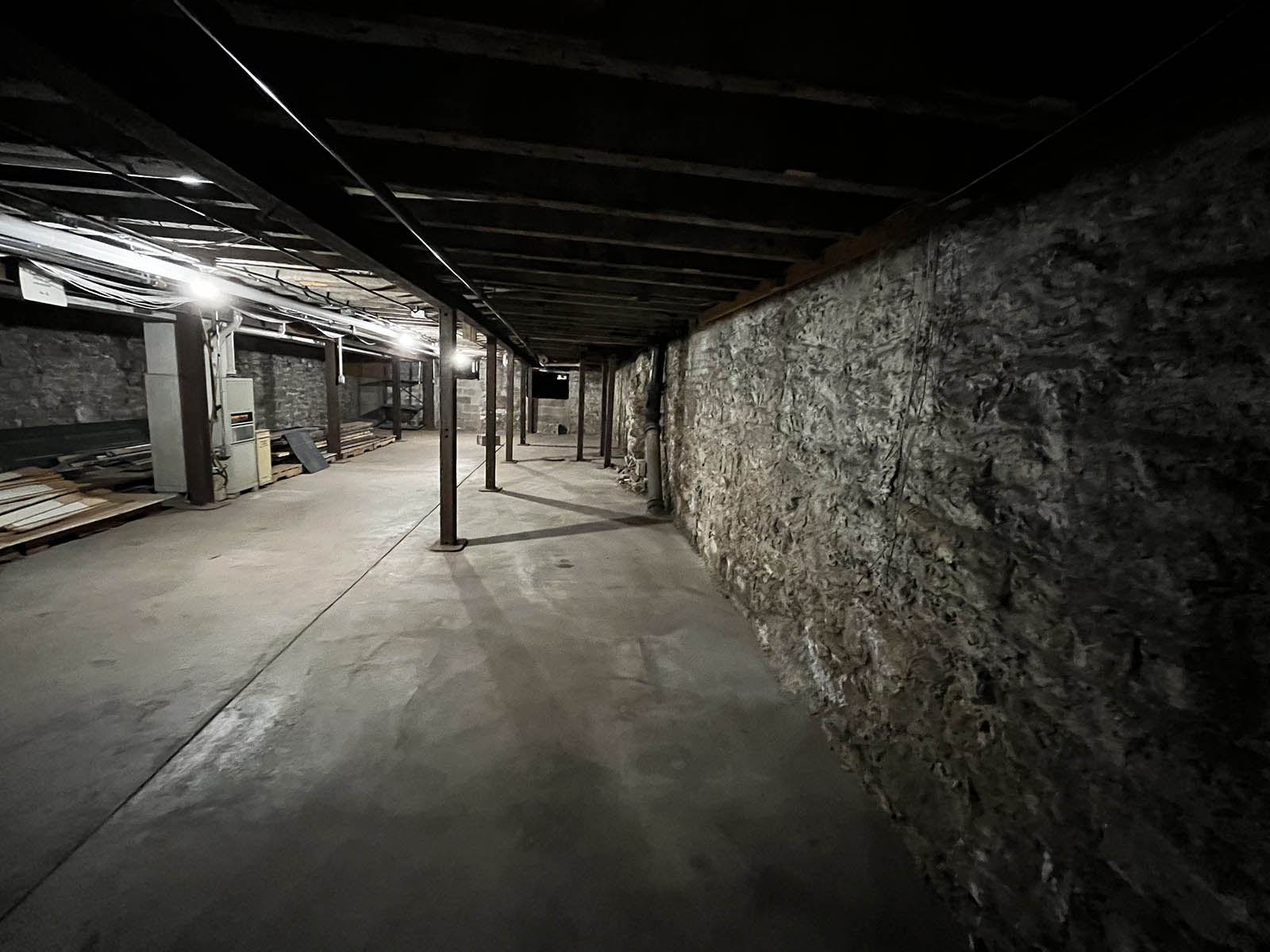 The basement held rectifying tubs and there were more of them on the second floor.
Business was going well and Schneider hired John Rugee – an architect who lived on Florida Street and had designed many Milwaukee brewery buildings – to draw a lovely cream city brick Italianate home for him and his wife that still stands at 813 S. 3rd St.
In 1881 a Milwaukee Sentinel notice published on March 12 suggests Schneider hired Henry C. Koch to design the the $4,500 two-story retail building next to the railroad tracks and fronting Seeboth Street (then South Water), which has come to be called the Michel Building.
Conflicting sources, however, date this smaller structure to 1872 and say that Koch's design was for a south expansion to the main building. That's also an entirely possible scenario, considering the two halves of the main building have differently designed roofs at two different heights, variations can be seen in the two halves of the basement and even looking at the front facade, you can spy where two halves meet. They're not quite flush.
This scenario would also seem plausible based on Schneider's sale and then reacquisition of the southern half of the property. However, I haven't been able to determine with absolute certainty which scenario is correct.
What we do know for sure is that by the time Schneider died in 1894, his wife's brother, John Barth, who had worked in the business for many years – and had lived with Emil and Helen for a time since at least 1870 – had taken over. Barth bought the company in 1891.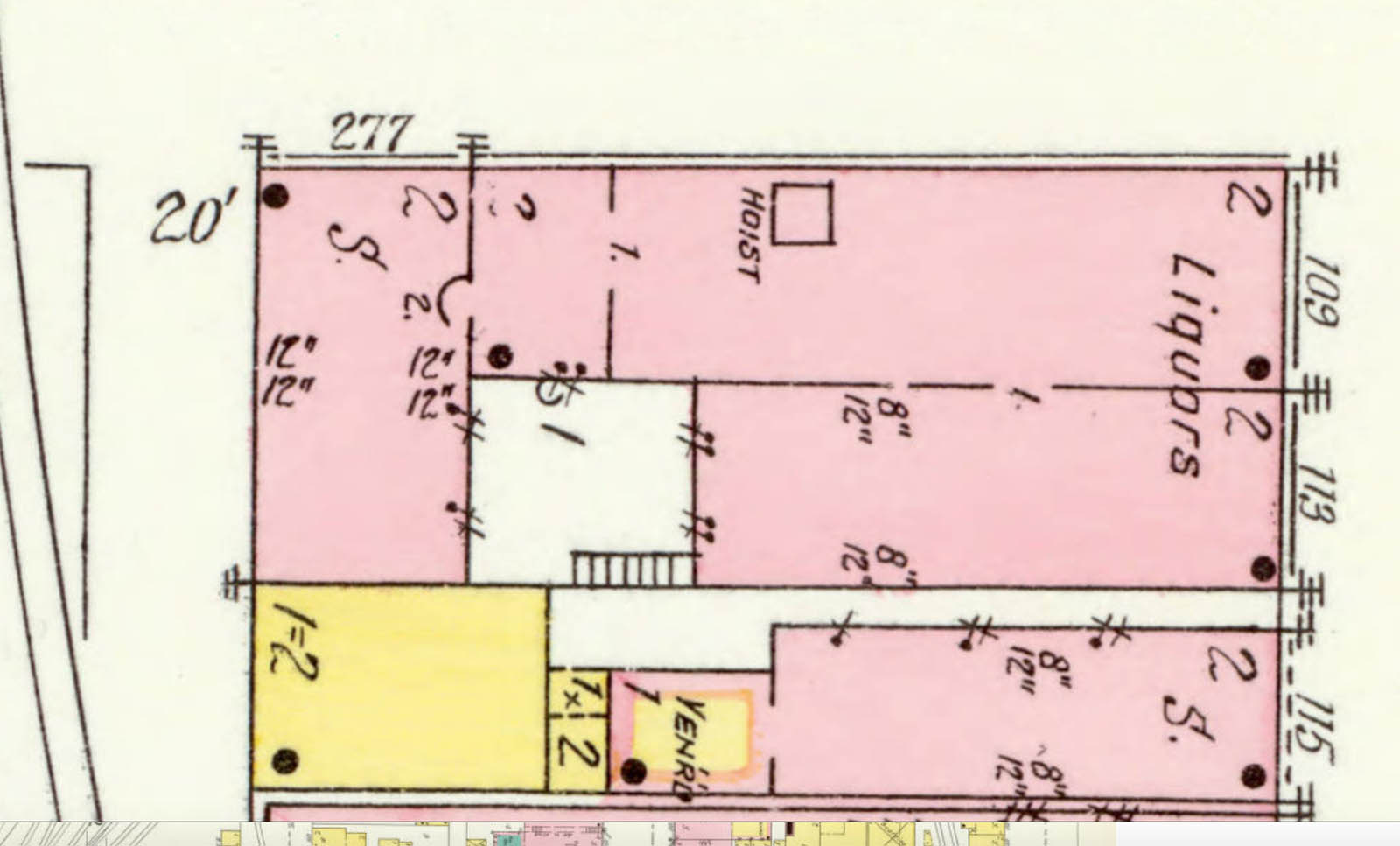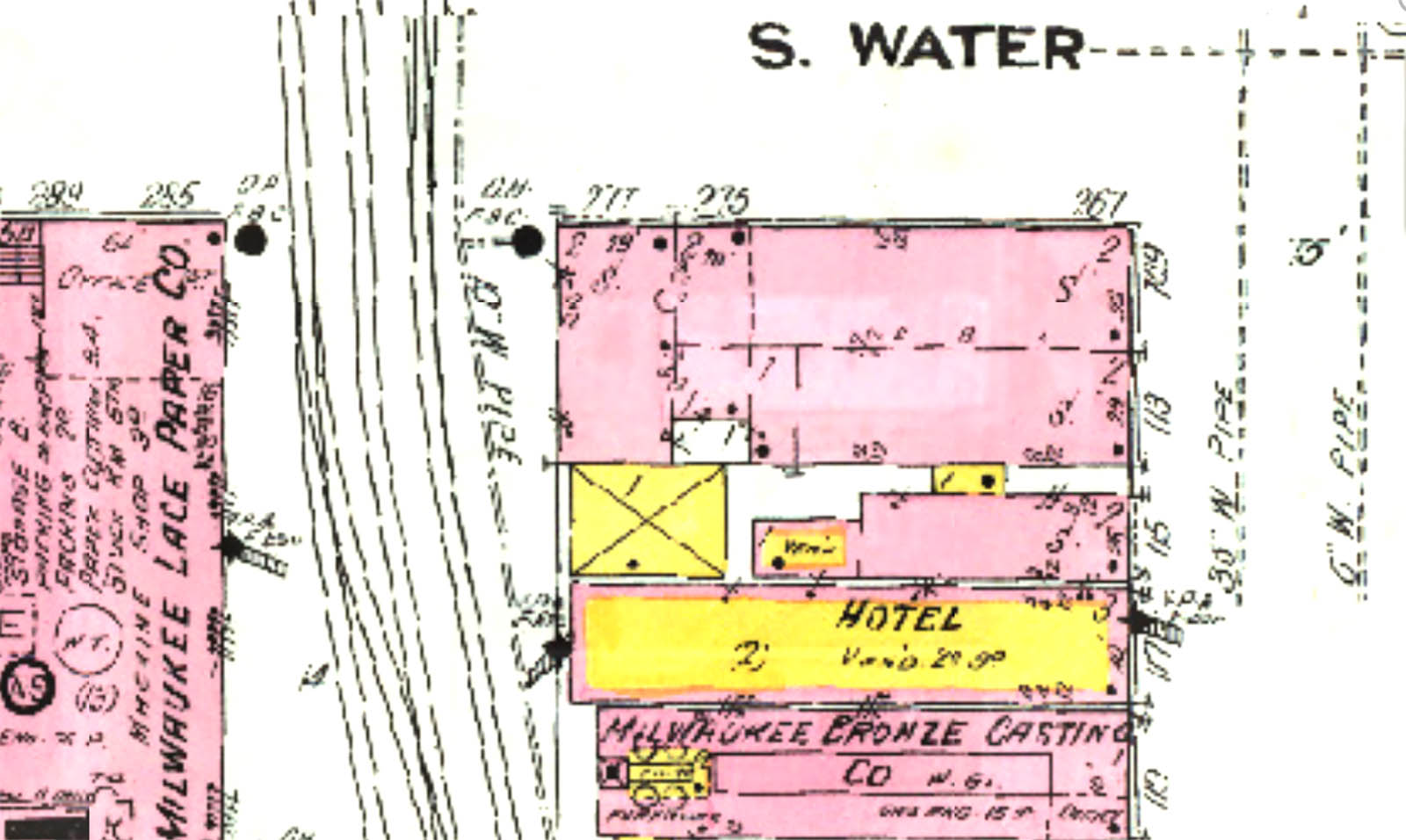 Schneider had done so well in the liquor business that his monument is the largest to be found in Forest Home Cemetery, and reportedly weighs a whopping 84 tons.
Although Helen was still alive – alas, the couple's two children died in infancy in 1858 and 1868 – Schneider willed the property to John Barth on the condition that the latter pay out $12,000 in various sums to other heirs.
Schneider left his "homestead property and all the income" to Helen. Barth and his brother Frank, who worked alongside him in the business, were appointed executors.
John Barth, who had been born in Milwaukee, attended public schools before moving on to the German-English Academy. In addition to the liquor business, Barth was a receiver for the South Side Savings Bank from 1893 until 1902. He was also president of the Barth Elevator Co., at 15th and St. Paul, until his death.
The 1896 book, "Milwaukee: A Half Century's Progress, 1846-1896. A Review of the Cream City," gives us a glimpse into the company, which had been renamed John Barth Company:
"The business is that of distillers and jobbers of whiskies and importers and wholesale dealers in wines and liquors. Well-established and firmly-rooted enterprise at Nos. 109, 111 and 113 Clinton Street. The leading brands of Kentucky Sour Mash and Pennsylvania rye whiskies are handled, also peach, apple and California brandies and wines.

"The goods are supplied largely in barrel lots, and the experienced principal is well known as a high authority on choice liquors and unremitting in his personal attention to the business, with an unshakeable determination to provide goods that shall tally exactly with samples submitted and with the representations that have been made.

"The trade extends throughout Wisconsin, Illinois and Minnesota. Mr. Barth is a native of Milwaukee who has been in this house since 1872 and is a member of the Liquor Dealers Association and is well and favorably known in business and trade circles being a reliable and upright business man."
Among the brand names the company bottled its spirits under were Blue Bell Rye, Magen Bitters, Nonpareil, Orzel Bialy Vodka, Volunteer and White House Club.
Business surely was good, of that we can be sure, based on the gorgeous Germanic mansion – now a Christian women's student rooming house – that Barth built at 1331 N. Astor St., among that bastian of pioneering Milwaukee East Coast families known even today as Yankee Hill.
The home, with its tan colored brick punctuated with terra cotta trim and German stepped gables, was designed by William Kimball, who had made his name with Colonial Revival style architecture. He was the rare non-German architect to design a German Renaissance Revival style home in Milwaukee.
When Barth died at the age of 51 in November 1905, after having suffered a "nervous ailment" for more than a year – his family kept the house for another 15 years, and his business continued on.
In 1900, Helen Schneider was living with her brother's family – his wife, Hedwig, their three daughters, plus a coachman and two women servants – on Astor Street. After Barth's death she lived alone, with a servant, back in Walker's Point, on Madison Street until her passing in 1923.
Barth had become one of Milwaukee's most notable men, leaving behind an estate worth nearly $150,000, The pallbearers at his funeral included Guido and Fred Vogel (the latter was a VP at the Barth Elevator Co.) and Otto Falk.
Interestingly, as Rebekah Kopec-Farrell – who has lived in Schneider's former Walker's Point home for more than two decades – pointed out to me, the Barth Company building was seized in early 1918, during World War I, by the U.S. Government under the Trading With the Enemy Act.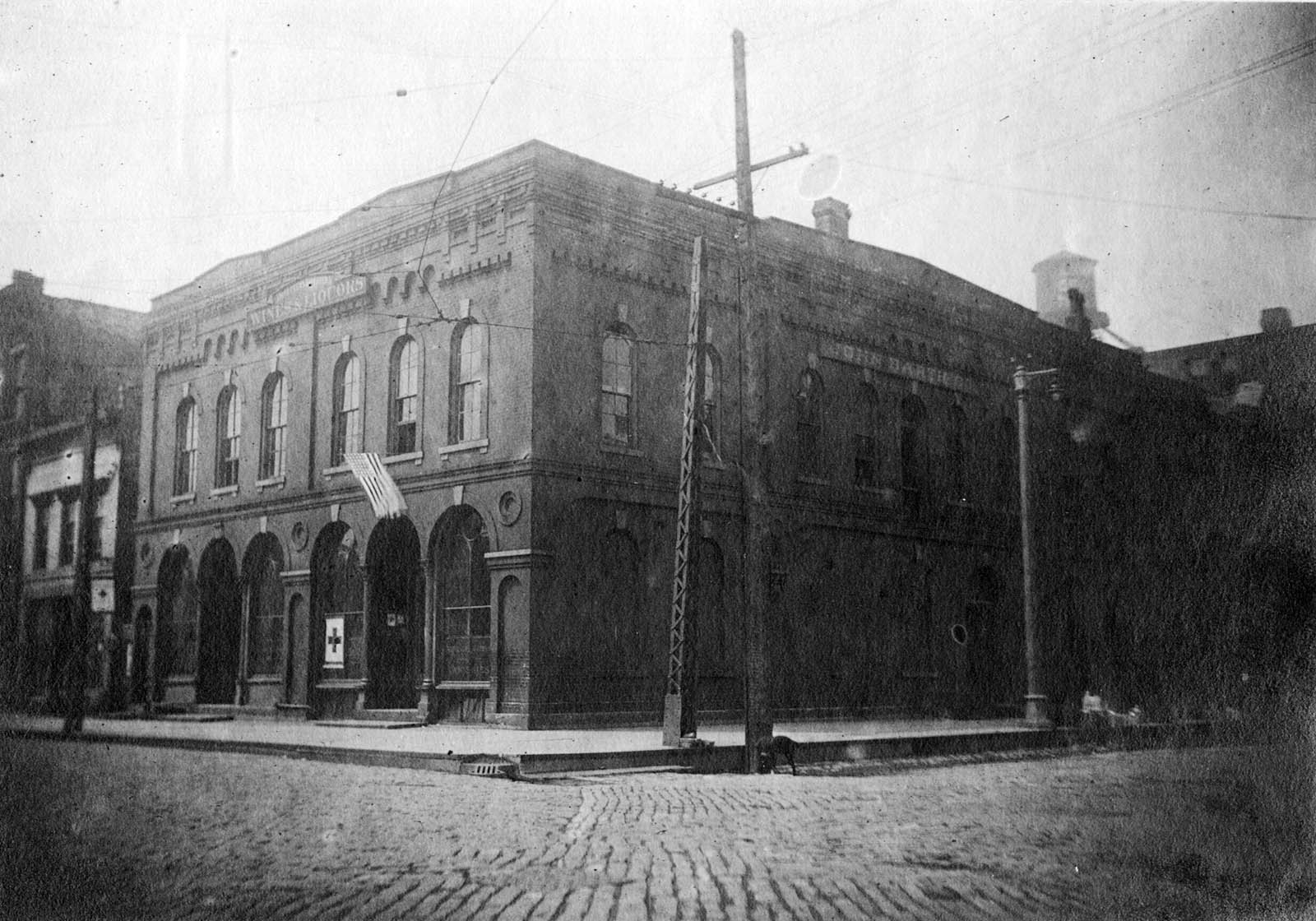 The Office of Alien Property Custodian was focused heavily on the German-American beer and liquor industries, fearing them to be bastions of pro-German sympathy.
Later that same year, however, the company was one of a number of area businesses that chipped in on an effort by the city to buy Liberty Loan war bonds, with John Barth Co. putting in $10,000, a considerably sum of money for the time.
The Barth building was among nearly $500 million in assets seized by the government during the war, but, Kopec-Farrell has found, the company was able to get the building back with the help of attorney Louis Quarles.
Liquor-related businesses continued to operate in the building for a number of years, the Prohibition era excluded, of course.
In those dry years, occupants included the Pulprocess Paper Co., Milwaukee Machinery Co. (a machine tool business) and American Sheet Metal and Iron Works.
Post-Repeal, the Powell-Thompson Co., which like Barth, was a liquor wholesaler and rectifier was there in the late '30s and early '40s, as was Ambur Distillieries, which despite its name was a rectifier, not a distiller, in the 1940s.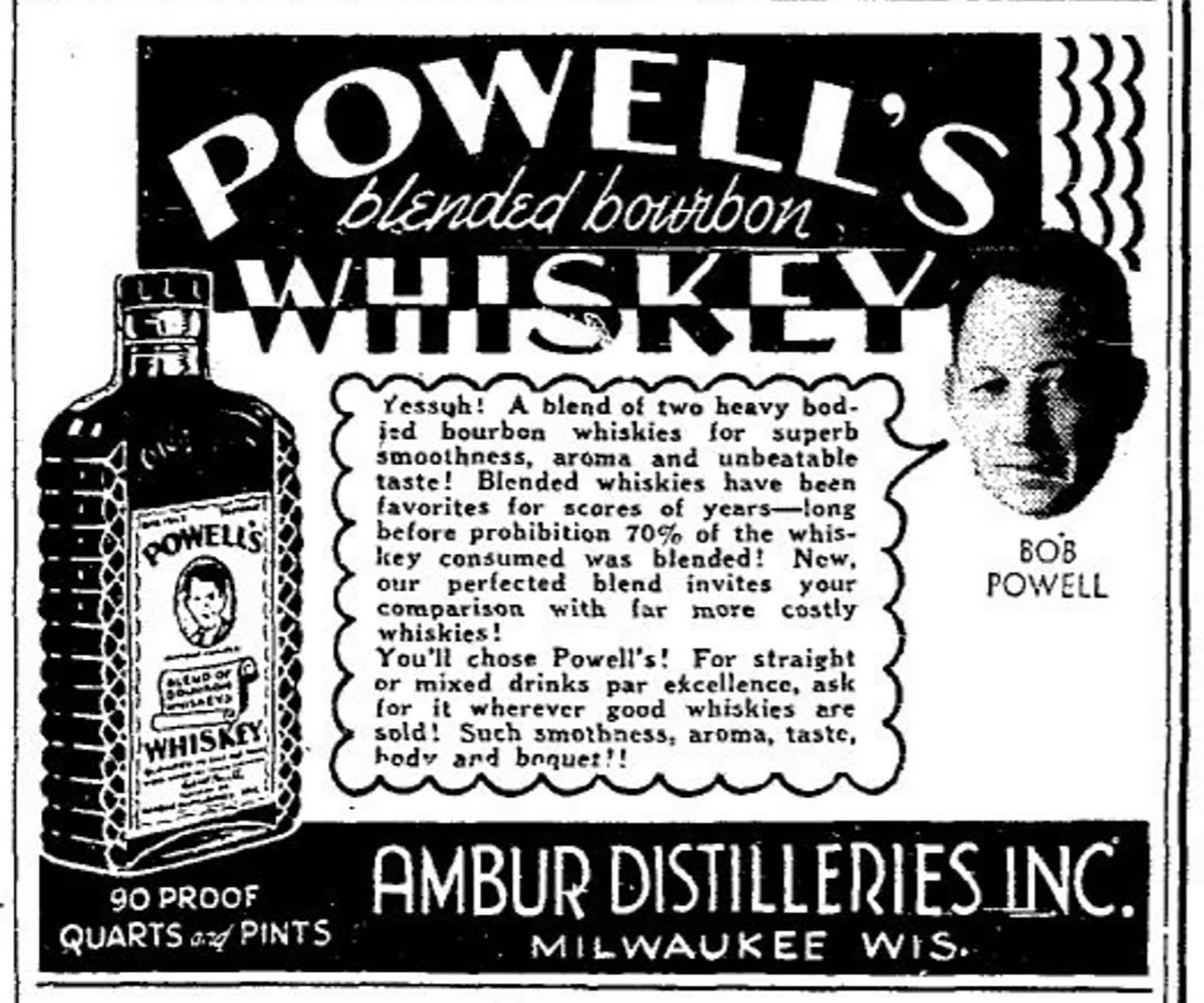 That fact drew the attention of the Federal Trade Commission, which ordered Ambur, "to discontinue representing through use of the word 'distilleries' in its corporate name or in advertising matter that it is a distiller of the whiskies, gin or other spiritous beverages it sells.'"
Although Sam Joseph, vice president, said the company would change the name – they hadn't decided yet on a new moniker – it continued to do business under the Ambur Distilleries name until at least 1953, also operating on Jackson Street for a time.
From the mid-1940s until the late 1950s, the building was home to Badger Bottle Co., another business associated with Joseph.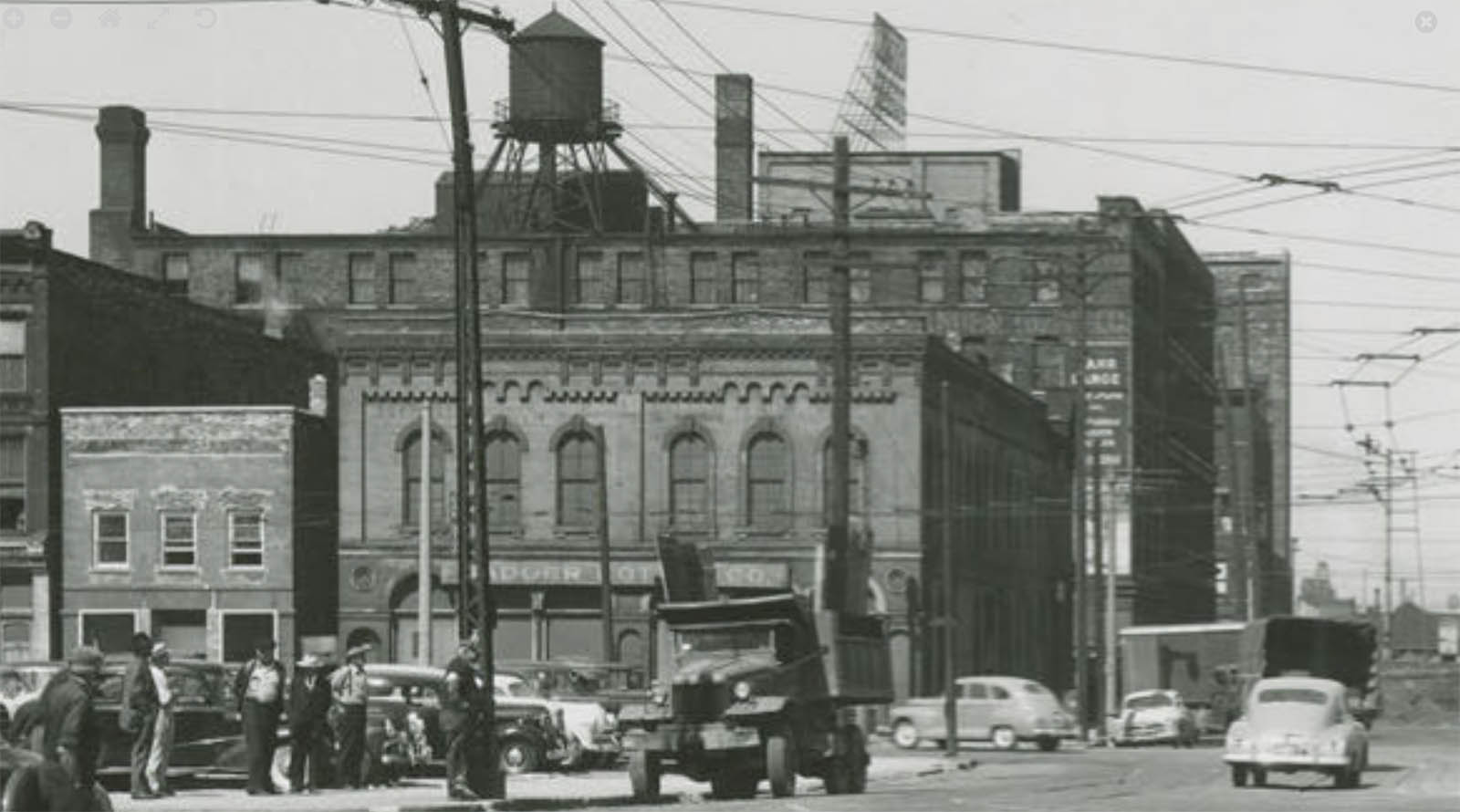 By 1959, the building was being shared by Wisconsin Upholsters Supply House and Sanitary Products Co., a foam rubber wholesaler.
At this time, it appears that the structure was owned by Hans Lochen, whose machinery moving company had a number of buildings at the intersection. One of them survives today as the home of the North South Club, a block east.
It's possible Lochen used the building for storage of heavy machines for a time because he strengthened the first floor with a second set of support beams in the basement.
In the mid-60s, CD Foam Rubber Warehouse upholstery supplies, Sea Port Trading Co., a general merchandise wholesaler, and Cashmere Display Materials were there. A Foam Rubber ghost sign endured on the west wall, facing the railroad tracks, into the late 1980s.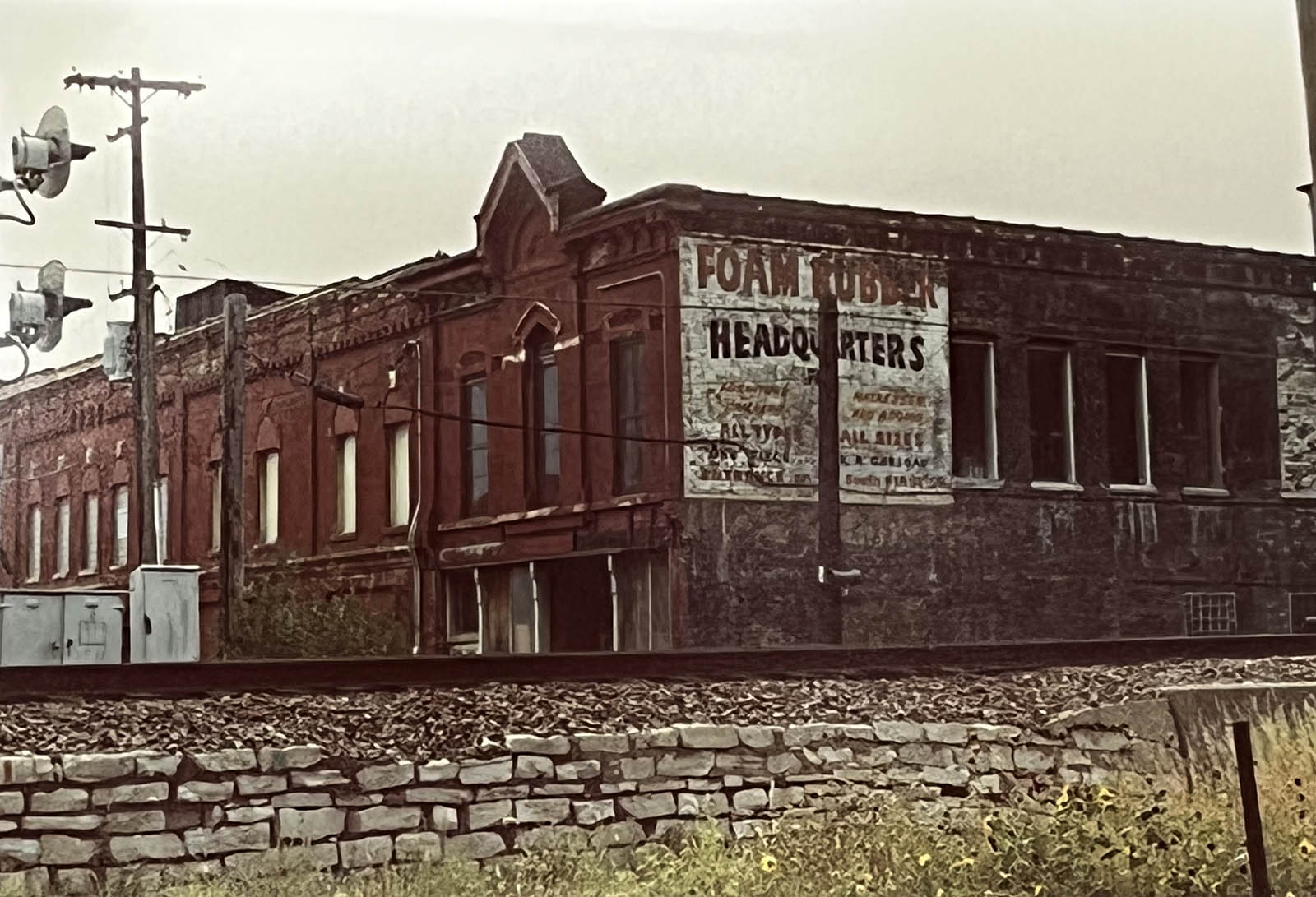 CD would continue to occupy the site – sharing it with a garage for the Federal Government's General Services Administration's motor pool in the early '80s – until Brass Light Gallery moved there around 1988 from its 5th Street site.
After nearly two years of work to restore the complex, Brass Light owner Steve Kaniewski says, a disgruntled employee set the building on fire.
Thanks to dampness in the basement, a second-floor fire door and other obstacles – as well as the quick response from Milwaukee Fire Department – the fire did not destroy the building, though evidence of the blaze can still be seen in the basement and on the second floor.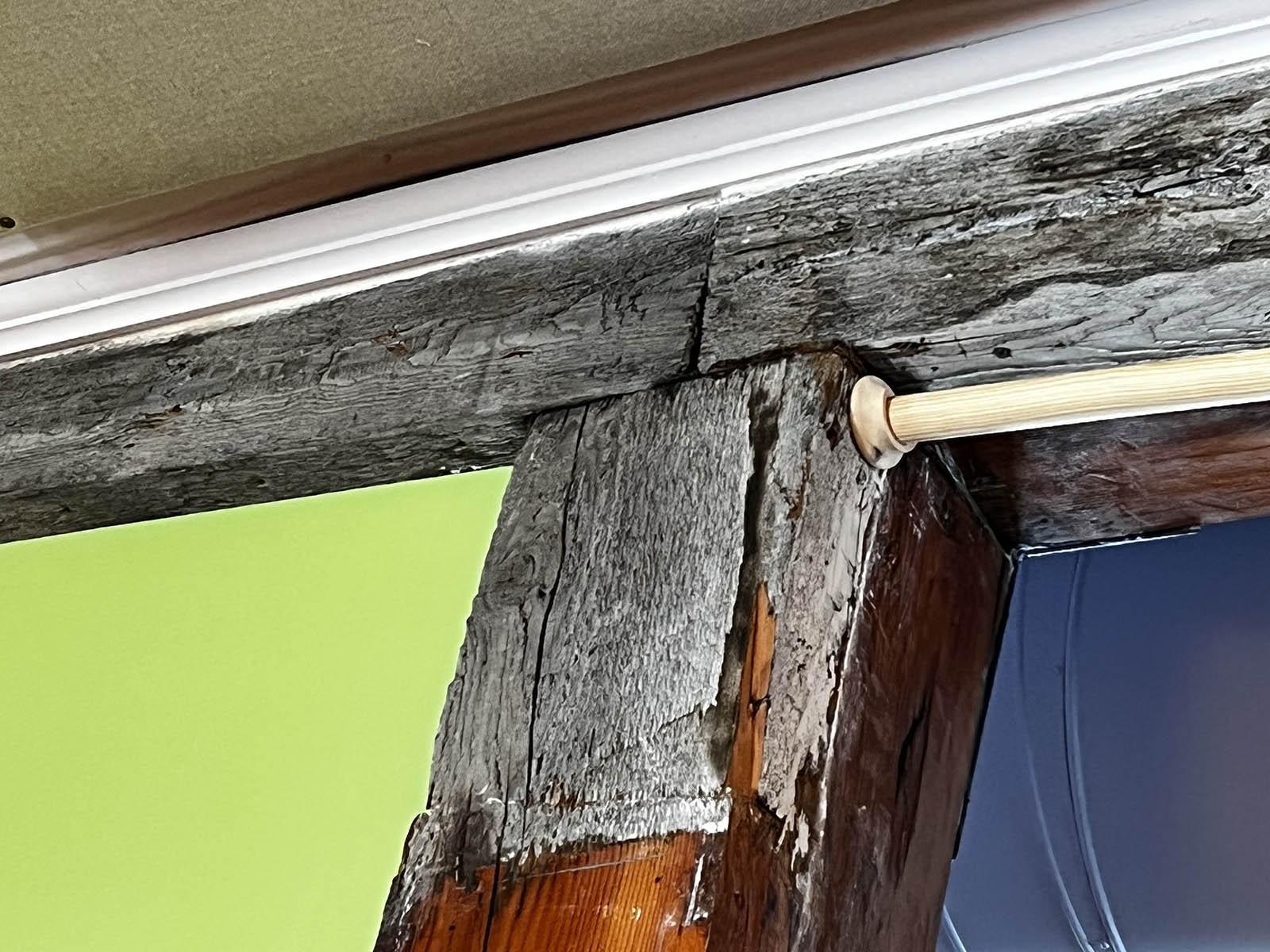 "We were 30 minutes away from losing the entire building," Kaniewski recalls. "The guy (convicted of setting it) was standing in the shadows across the street waiting to see my reaction (when I arrived on the scene)."
In recent years, after Brass Light moved up to St. Paul Avenue, not far from the old Barth Elevator Co., Seeds of Health purchased the building for MC2 High School. Its Tenor High School was most recently there, before moving into the former Journal Building on State Street.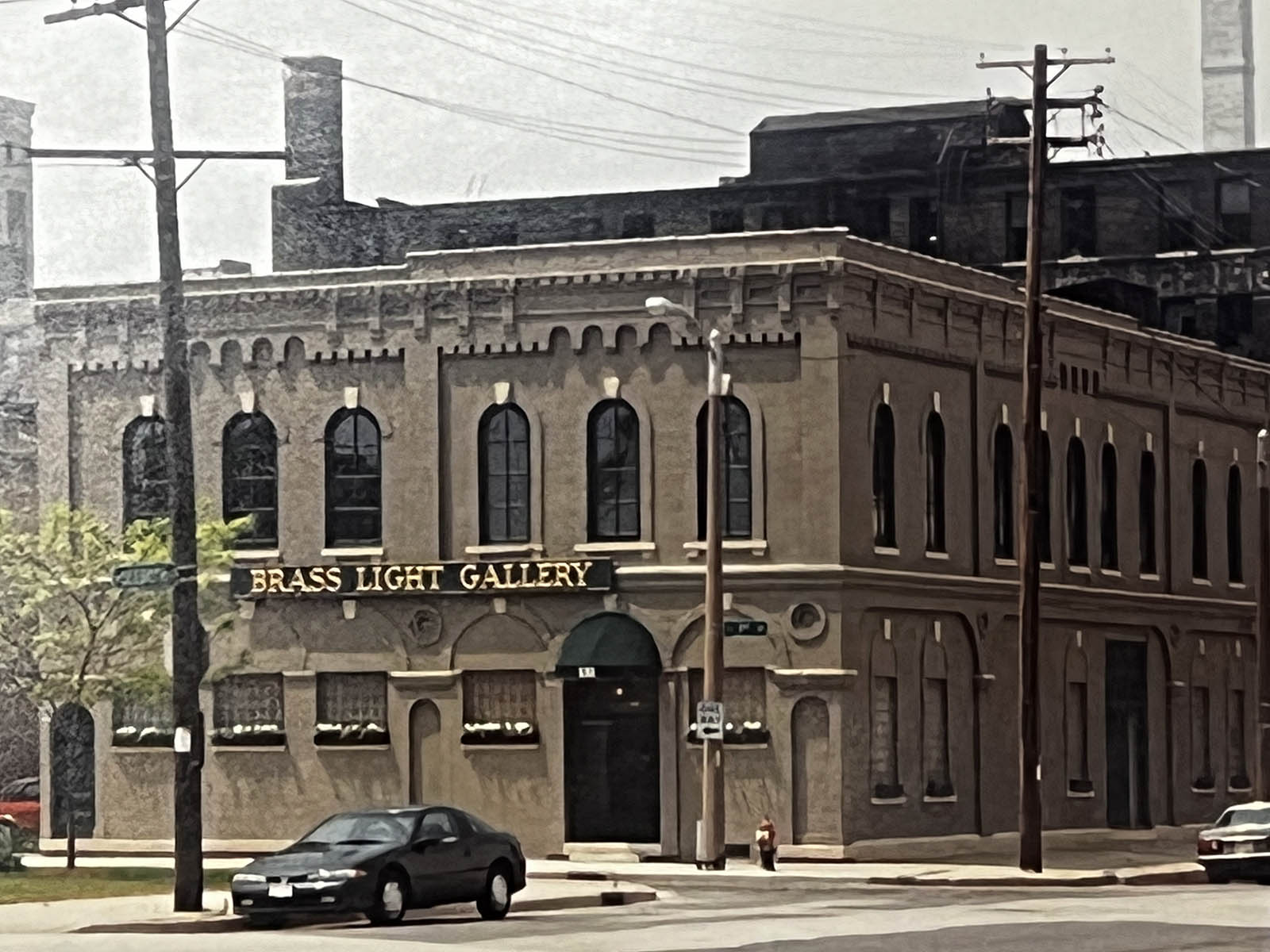 Then, Zizzo purchased the building last June.
But let's not forget the beautiful little maybe-Koch-designed Michel Building nestled between the larger corner structure and the railroad tracks, which has earned its name because Michel is the earliest known tenant.
George Michel was an interesting figure and one, it seems, that likely had long ties to the Schneiders.
Michel was born in Darmstadt, the same city as Helen and John Barth, and had also gotten involved in the liquor business in Milwaukee early on. He was also roughly the same age as compatriot and liquor colleague of Emil Schneider.
After having worked at Bosworth & Sons pharmacy for three years in the 1850s, Michel operated a saloon and grocery store, which, according to the Journal, "became a trysting place for the old settlers until he disposed of the property in 1865."
Michel was apparently no less well-known than the Schneiders and Barth, either.
A few days before his 73rd birthday, the Journal wrote, "Michel is one of the few remaining characteristic figures of early Milwaukee. He came to this country a young man of 18 (in 1849), when Milwaukee was but a small settlement. He went back to Germany (in 1854) for a short stay (two years), and coming back associated himself with John Kissinger in the liquor business in the day when Ohio whiskey was sold to the surrounding farmers at 10 cents a gallon. He was a personal friend of Solomon Juneau.
"In 1862 he was elected to the common council (representing the Fifth Ward). In 1868 he became an employe of the Best Brewing company. In 1873 he was appointed United States (liquor) Storekeeper. For the last 15 years he has been with the Pabst Brewery, as a manager of its South Side branch."
Michel retired from Pabst in 1905, a move that drew the attention of newspapers.
Despite its compact size, the building has had a number of uses, including as a saloon with a rooming house above. And it seemed to attract a lot of folks with very bad luck, or bad health, or both.
In 1890 Charles Fortune – a "comparative stranger in the city" – died suddenly there of a stroke. Another resident, James Wallis, had better luck, cheating death by surviving a two-story fall at the "new Pabst Building" in 1892. In 1900, James Wilson died after falling down the basement stairs at the Seeboth building.
The most famous of the numerous deaths that made the newspapers – I won't bore you here with the entire litany of misfortune – was that of 22-year-old Forest Robinson, who was living there when he was one of two Milwaukee victims of the foundering of the steamer Curtis on Lake Superior during a storm in 1914. Robinson was making his final voyage as an apprentice and was due to receive his service papers as a fireman the following season.
For a time, it appears that a family lived above the saloon, briefly interrupting (or augmenting) its use as a rooming house. A number of classifieds from 1901 to 1904 seeking hired help suggest a small family lived there.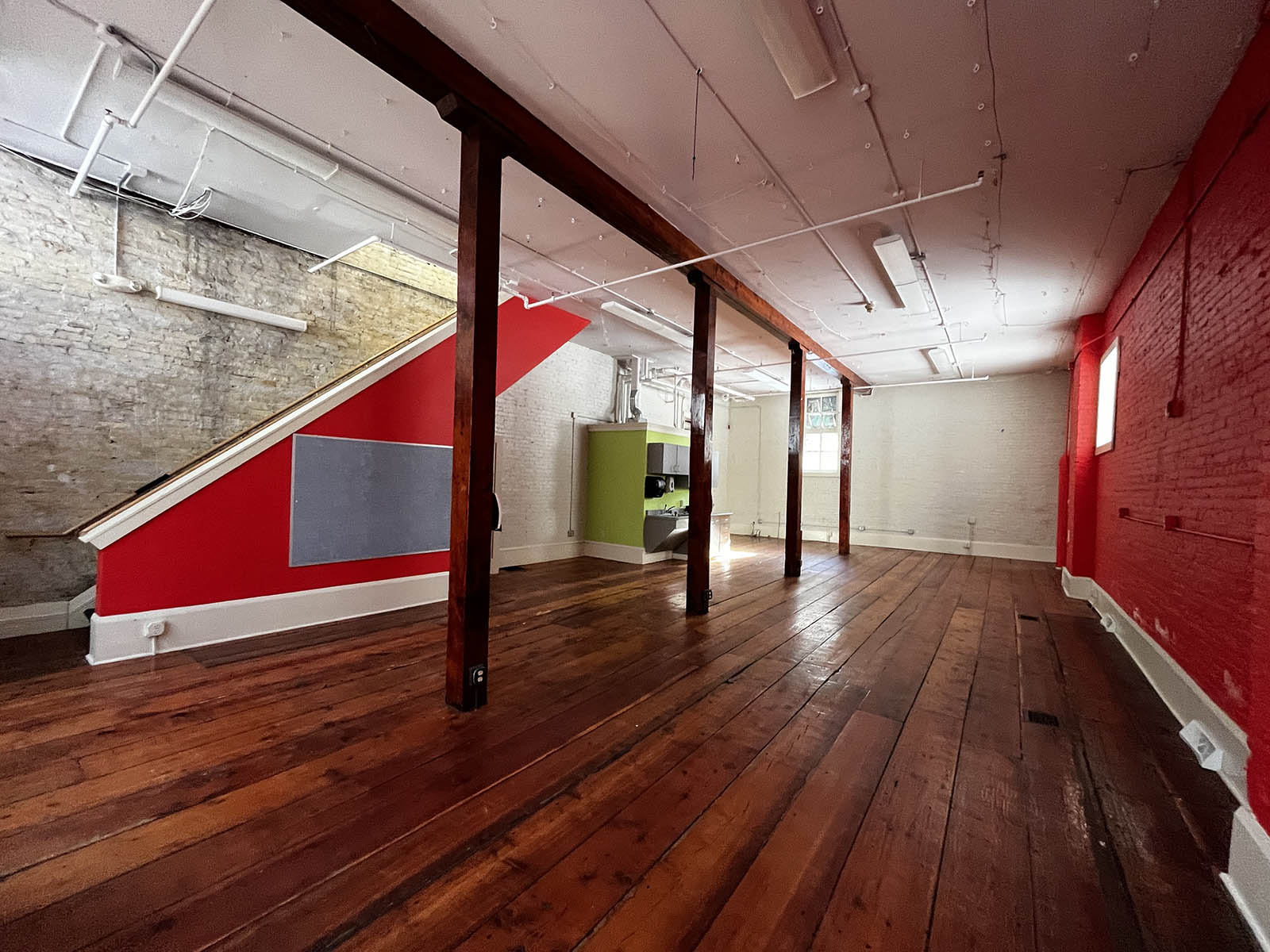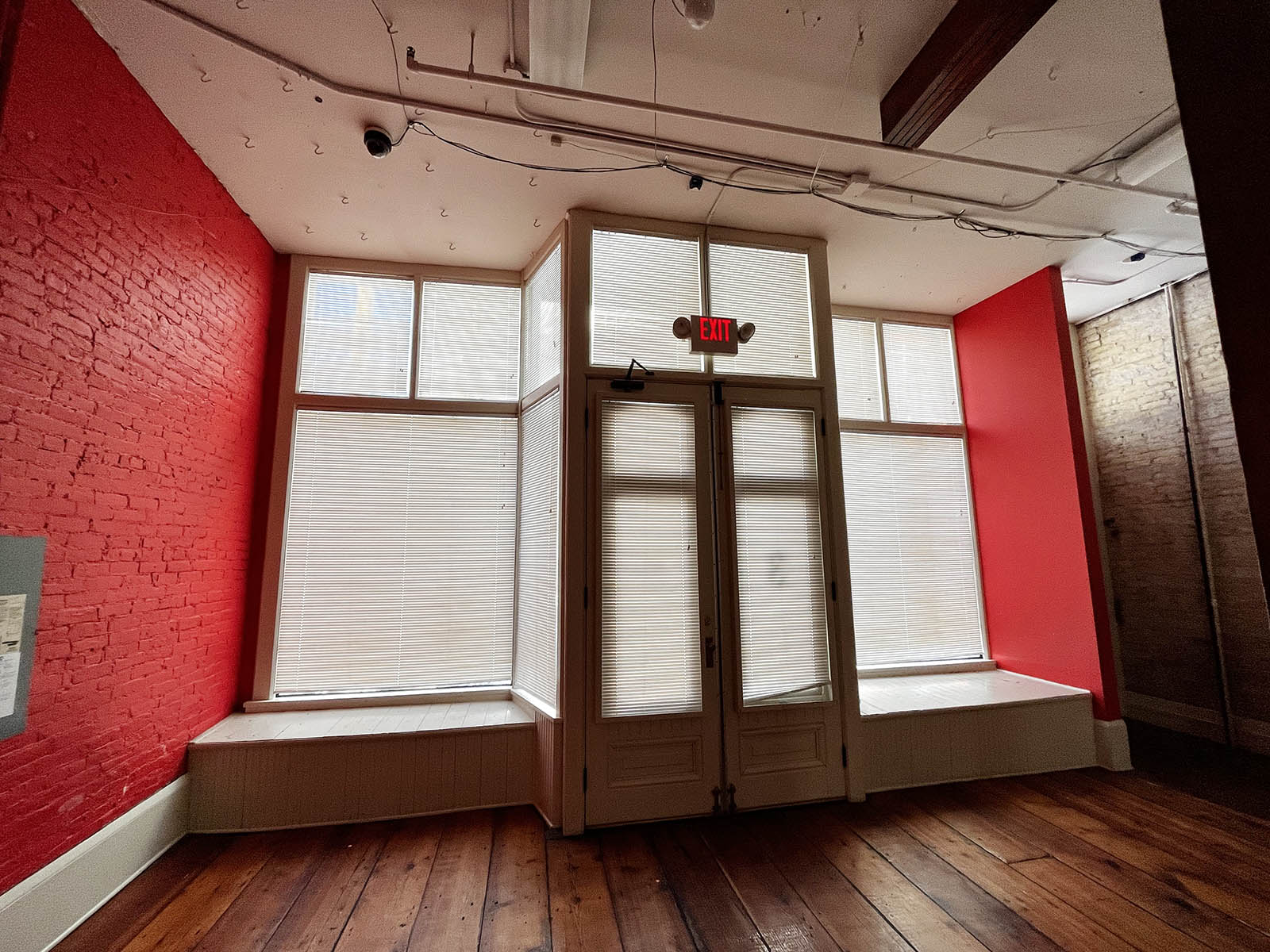 In 1910, Michael Lyons was running the saloon, but the following year, Peter Gergen arrived and remained behind the bar into Prohibition, when he began operating it as a "soft drinks" parlor.
Interestingly, by the late 1920s, a Lyons was back, with Mrs. Ruth Lyons (widow of Edward) as operator. Mrs. Lyons was arrested when the feds came in and found five cases of beer after having allegedly been sold liquor by her.
Acting as her own attorney, Lyons pointed out that the agents neglected to save any of the alcohol as evidence, but still she was bound over for trial.
The rooming house was active at least into the 1940s, by which time the first floor seems to have been absorbed into the larger complex's usage.
At the moment, the small building is, to my eyes, the more pleasing.
Here's how a landmark nomination form for the district described it:
"This structure is an example of a Victorian Gothic-Influenced commercial building. It is two stories high and clad with cream brick that has been painted. The ground floor is In virtually original condition. The main entrance is recessed and is flanked by showcase windows framed by cast iron piers. The second floor is articulated by a center gabled pavilion. The windows on the second floor have segmental openings with the center windows trimmed with an arched stone lintel. The flanking windows have lintels of brick laid In a saw tooth pattern. Across the top Is a bracketed cornice and a coping of pressed metal."
That's code for "beautiful."
"Although I've had a number of historic buildings, I really feel like that one is a legacy I'm leaving for the city," says former owner Kaniewski of the entire complex.
"It had a lot of challenges, and I put a lot of work into it. I spent 20 years working on it. But it wasn't about me, it was about doing it right."
Kaniewski's store and manufacturing facility are now located near 13th and St. Paul in a former Cutler-Hammer factory, but the 1st Street property still holds a place in his heart.
"I had wonderful years in that building," he says. "I didn't want to leave it, but the business had outgrown it."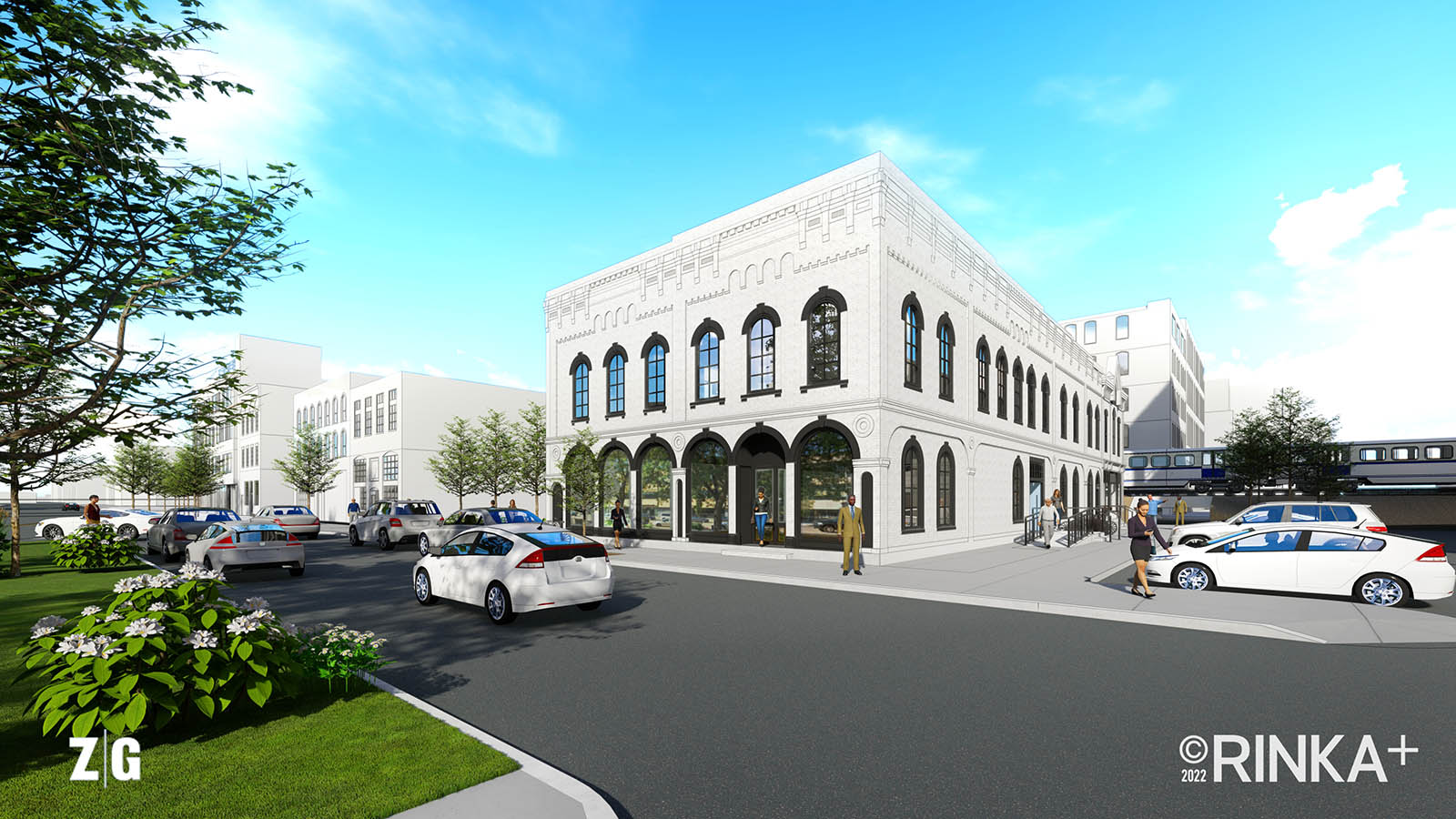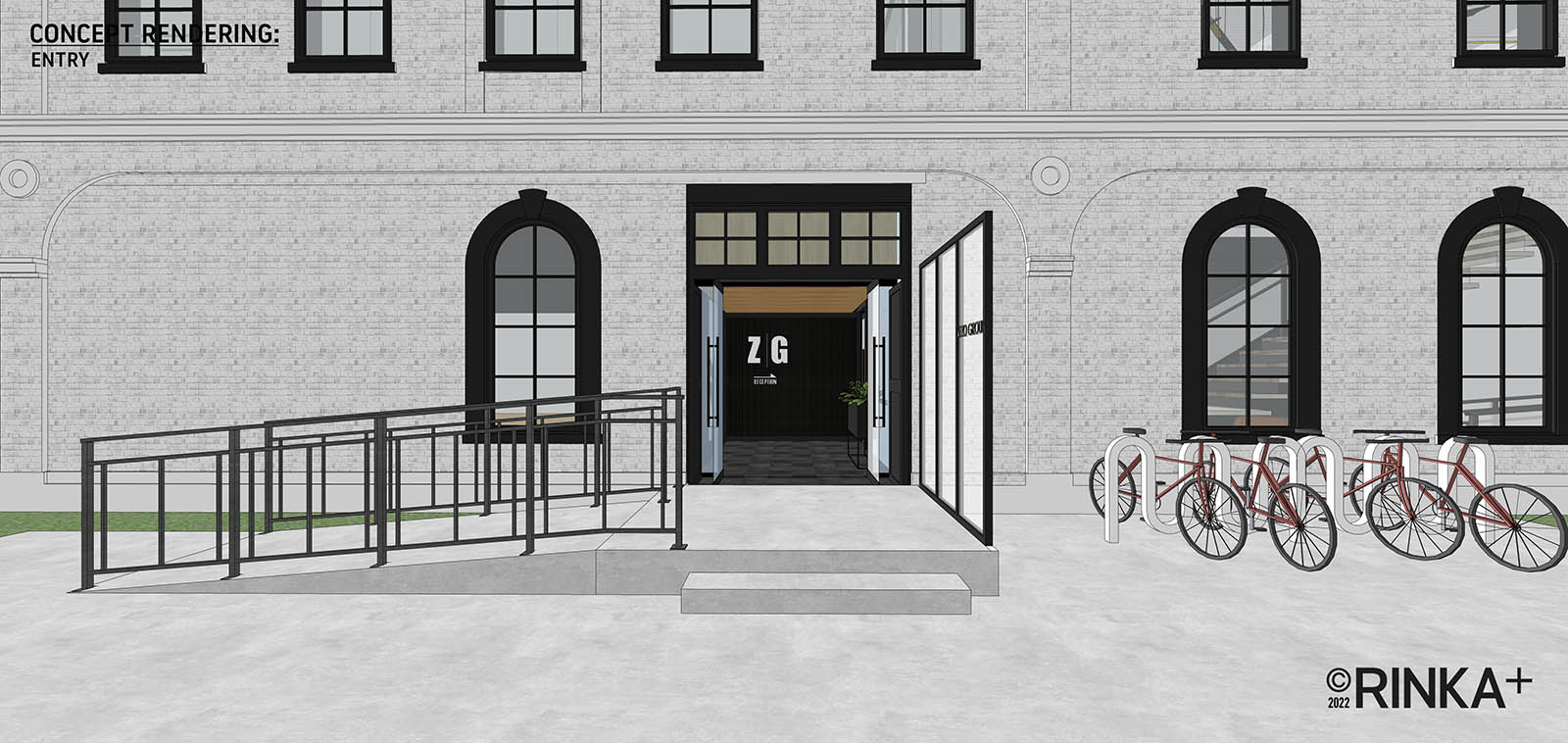 Recently, I stopped over for a visit with Anne Zizzo and I brought Kaniewski along so he could see his former building and so Zizzo could get some first-hand history from a previous owner who did a massive renovation.
Before we even step inside, Steve is off and running, sharing details we'd otherwise never know about.
"These cast iron columns were buried under the brick," he says, pointing out the posts between the windows on the 1st Street side. "There's 16,800 pounds bearing down on each column. This (the windows) was all brick and glass block. We had to re-support the whole roof from the north to the east in case of a strong wind (during renovation)."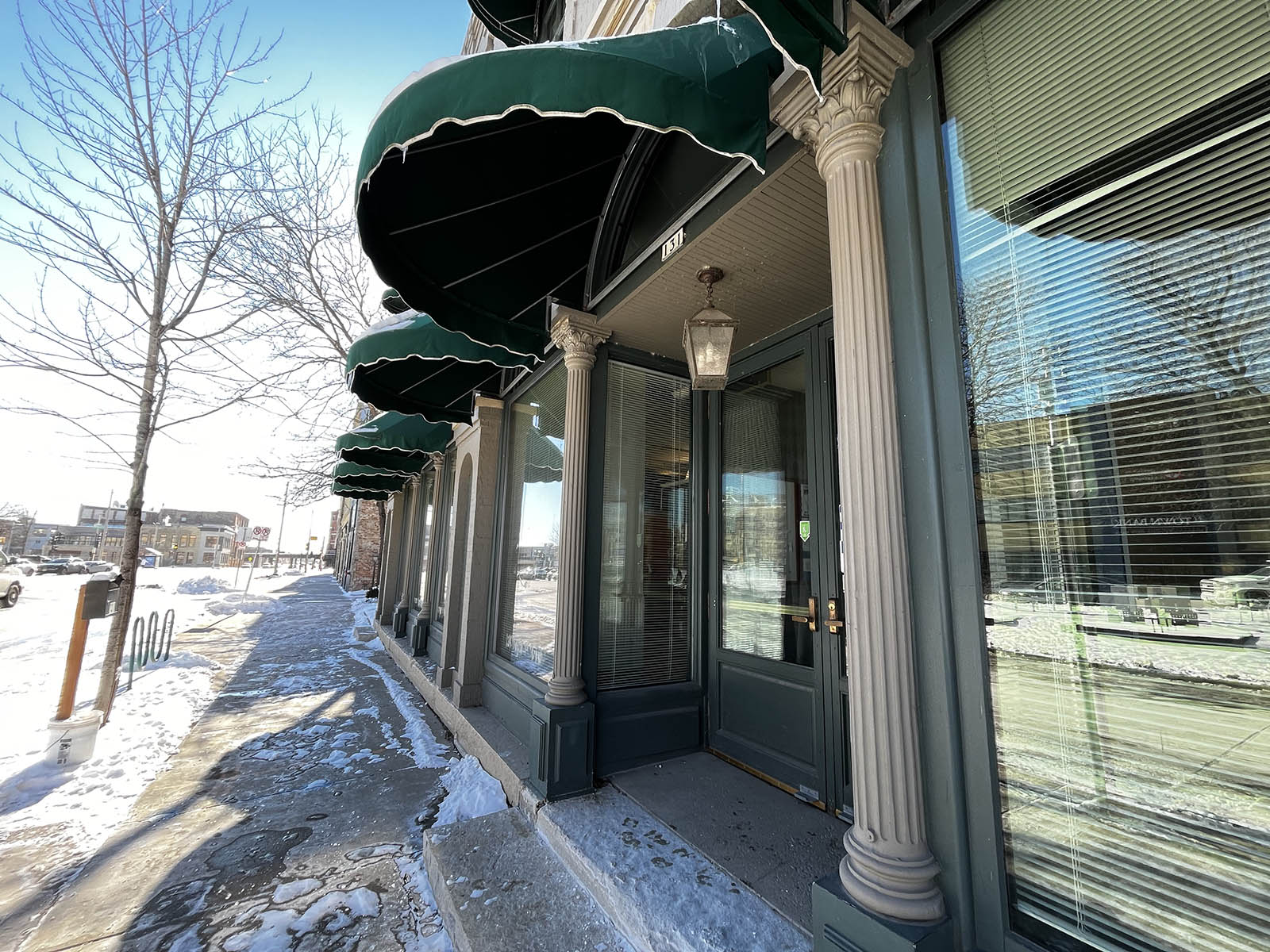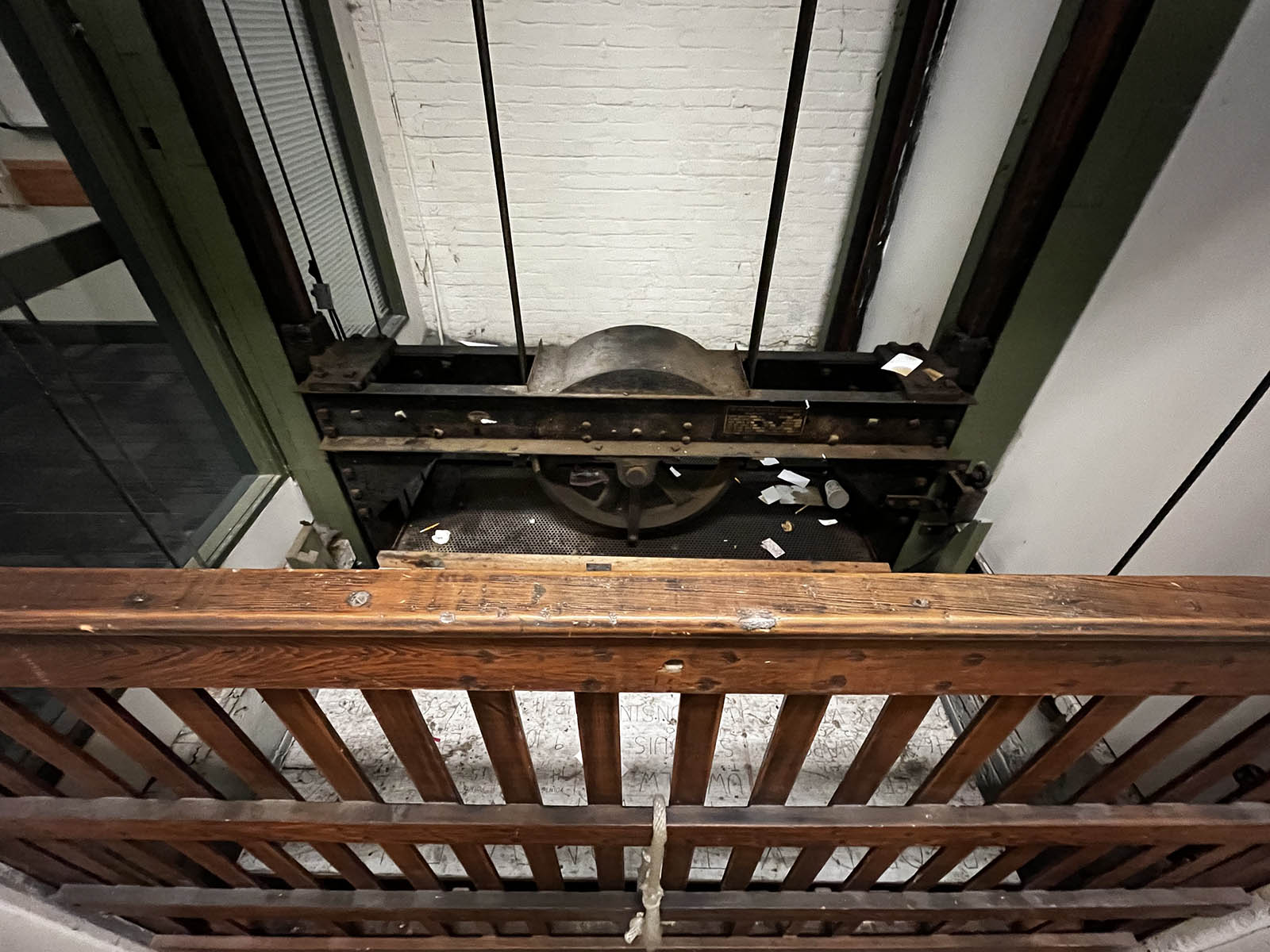 Inside, he points out floors he refinished or replaced, walls that were or weren't here, the gorgeous new loading dock doors he had built to match the disintegrated originals on the Seeboth side. He shows Zizzo how to operate the rope-operated freight elevator, offering two demonstrations.
He describes the locust trees he'd planted in the parking lot to screen the trains from customers using the adjacent parking lot. Zizzo, taking a different approach, says she loves the trains (which pass right outside some of the windows) and hopes the building and its occupants will embrace them.
He points out an antique French fireplace surround that he'd acquired and installed in his second-floor office, and for which he'll help Zizzo find a new home.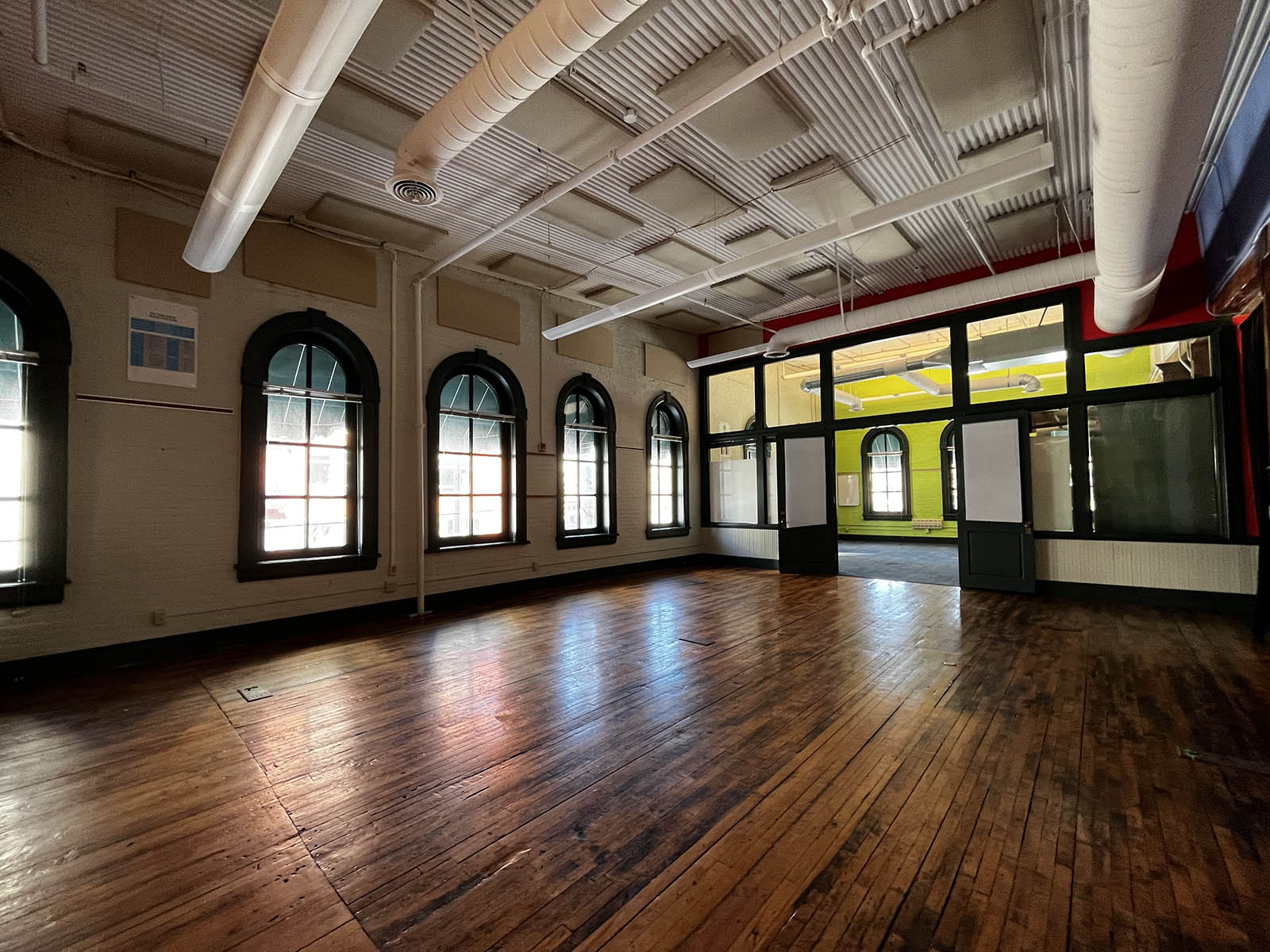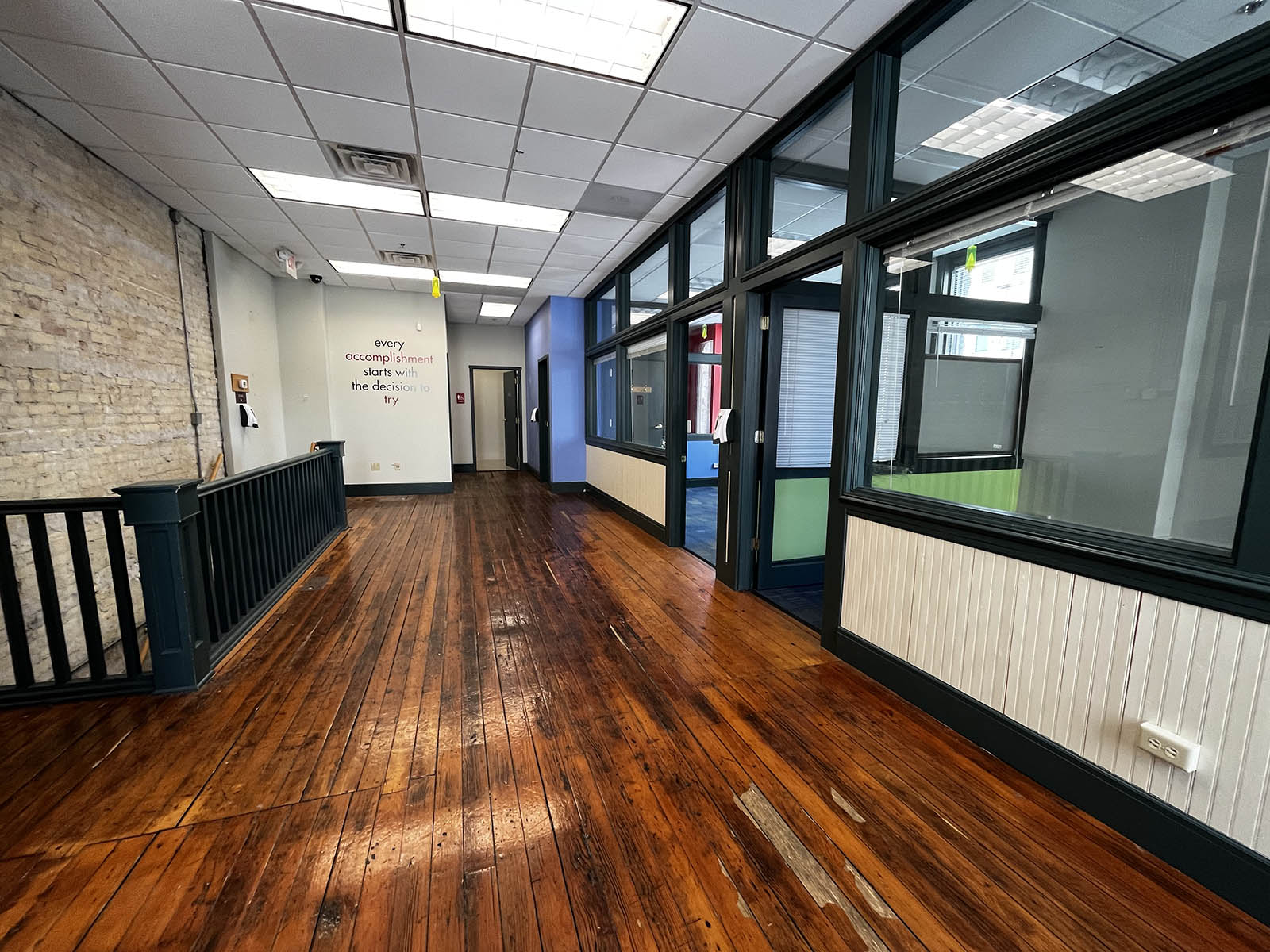 She asks about paint and what's hidden behind some walls, and when Kaniewski mentions that he started Brass Light Gallery in his parents' basement, Zizzo's eyes light up. "I started in my basement, as well, back in '95 in Franklin," she says with a laugh. "So we're both basement dwellers."
Later, standing in George Michel's old store – Peter Gergen's old saloon – we look through a stash of photos of the earlier renovation in progress that Kaniewski has brought along.
He details the work done in the basement and to the hulking beams on the upper floors to bolster the structure, leading Zizzo to ask if there was anything he didn't do.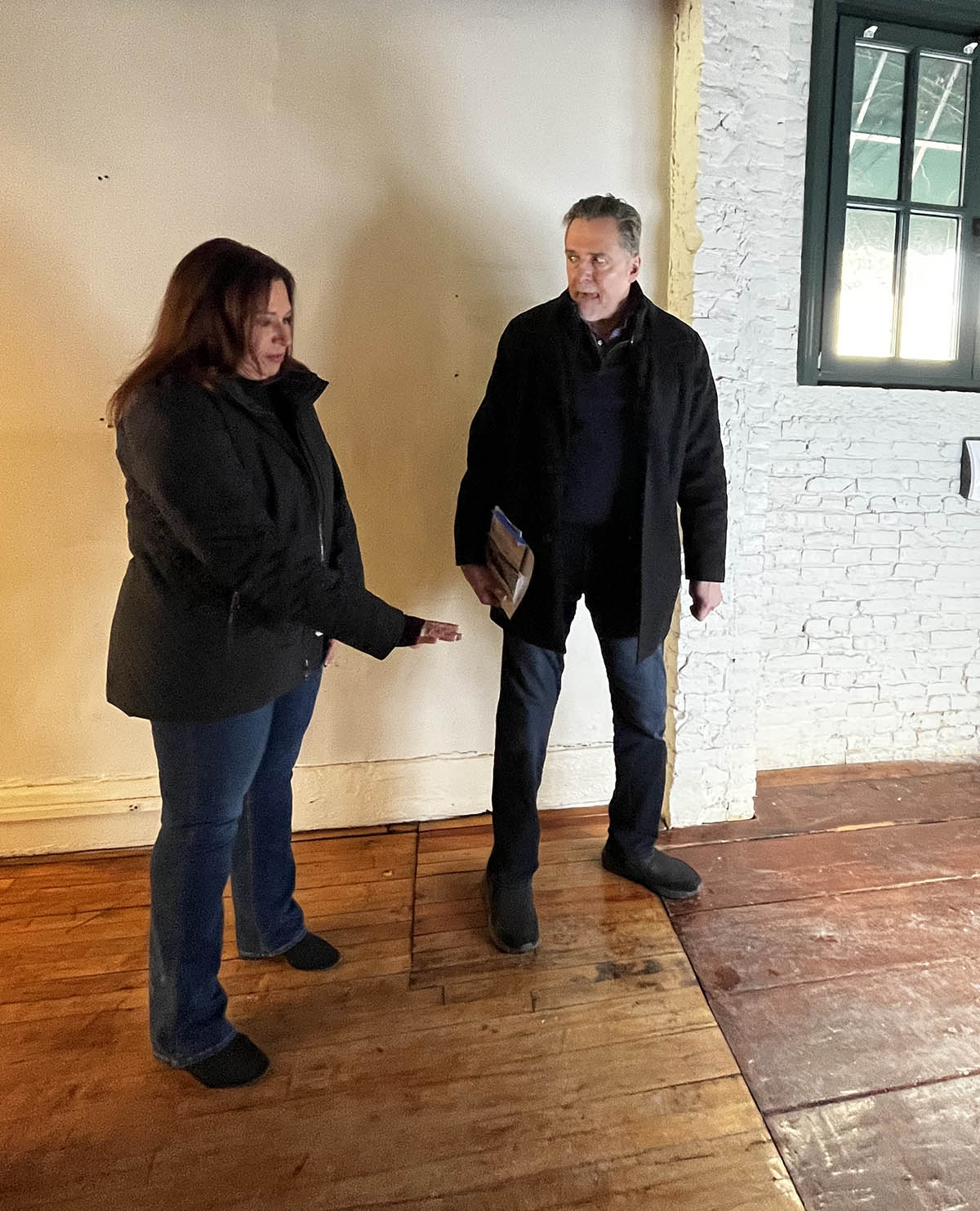 "The one thing everyone suggested I do that I didn't get to do," he says without skipping a beat, "is, you know those columns out front? If a car comes careening around the bend in 1st Street and hits one of those columns, it would be a disaster."
Decorative bollards to protect the beams is his suggestion, and Zizzo appears to make a mental note.
"You know what I want to do," she says to Kaniewski. "If we have a big opening party, if we have a beam signing or something, I want you to come and sign a beam. We're going to do some kind of a time capsule, to memorialize the next 200 years, I want you to be a part of that. You deserve to be a part of that."
Born in Brooklyn, N.Y., where he lived until he was 17, Bobby received his BA-Mass Communications from UWM in 1989 and has lived in Walker's Point, Bay View, Enderis Park, South Milwaukee and on the East Side.
He has published three non-fiction books in Italy – including one about an event in Milwaukee history, which was published in the U.S. in autumn 2010. Four more books, all about Milwaukee, have been published by The History Press.
With his most recent band, The Yell Leaders, Bobby released four LPs and had a songs featured in episodes of TV's "Party of Five" and "Dawson's Creek," and films in Japan, South America and the U.S. The Yell Leaders were named the best unsigned band in their region by VH-1 as part of its Rock Across America 1998 Tour. Most recently, the band contributed tracks to a UK vinyl/CD tribute to the Redskins and collaborated on a track with Italian novelist Enrico Remmert.
He's produced three installments of the "OMCD" series of local music compilations for OnMilwaukee.com and in 2007 produced a CD of Italian music and poetry.
In 2005, he was awarded the City of Asti's (Italy) Journalism Prize for his work focusing on that area. He has also won awards from the Milwaukee Press Club.
He can be heard weekly on 88Nine Radio Milwaukee talking about his "Urban Spelunking" series of stories.