While the building at 719 S. 5th St. in Walker's Point is quite a lovely one – a High Victorian Italianate in cream city brick, with quoins, cornices, brackets, brick window surrounds and a center gable on the roof that caps a cute little attic window – it looks more like an especially handsome retail building than a landmark.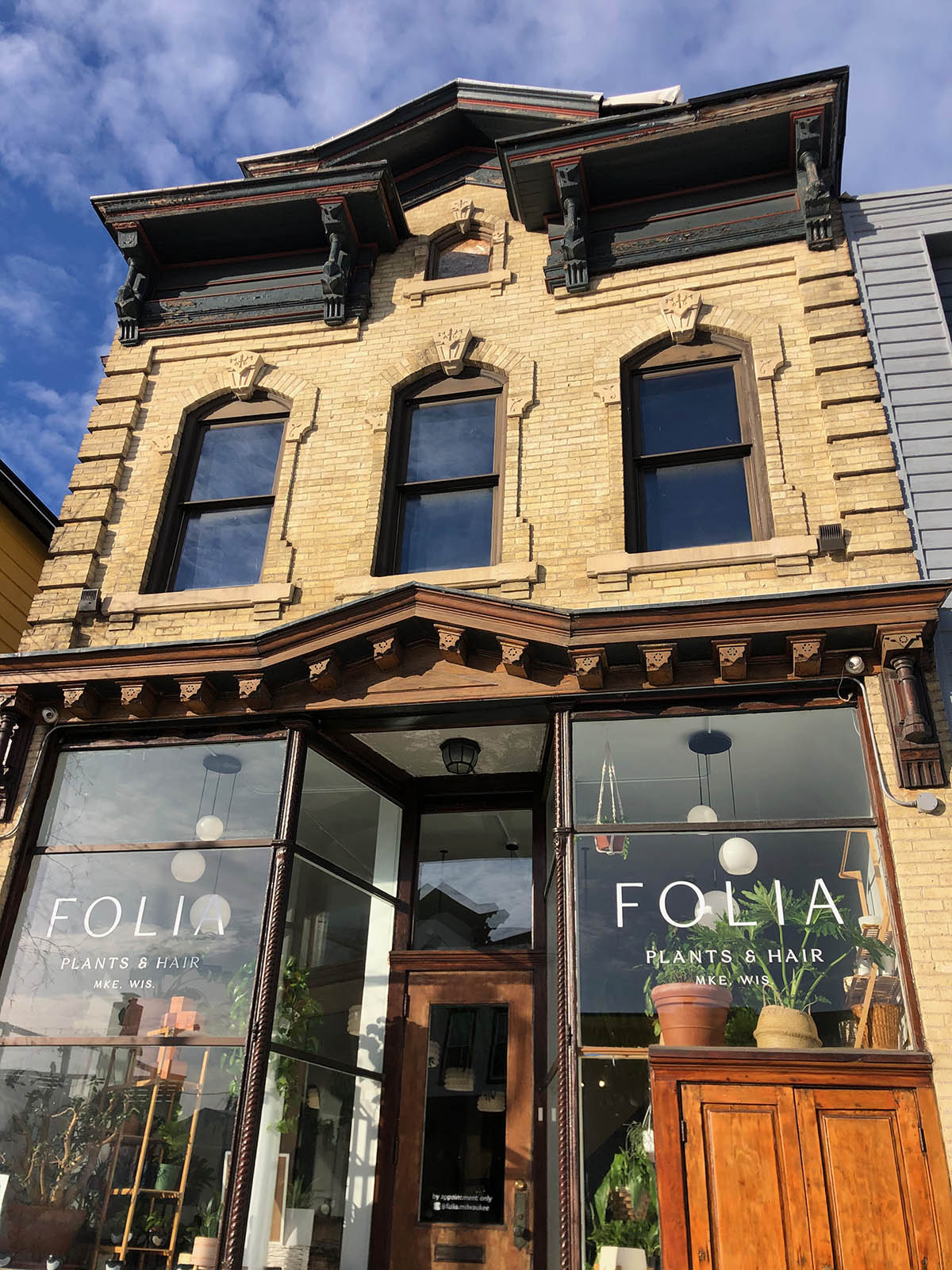 Currently owned by Dieter Wegner, who has purchased and restored a number of historic properties around Walker's Point, it's occupied by Folia, a salon and plant shop owned by Nora Hartzell and Dani Piszczek, who had the misfortune of opening their business during a pandemic.
Despite that, they have six of their eight chairs rented and have managed to adhere to restrictions and keep the business moving forward.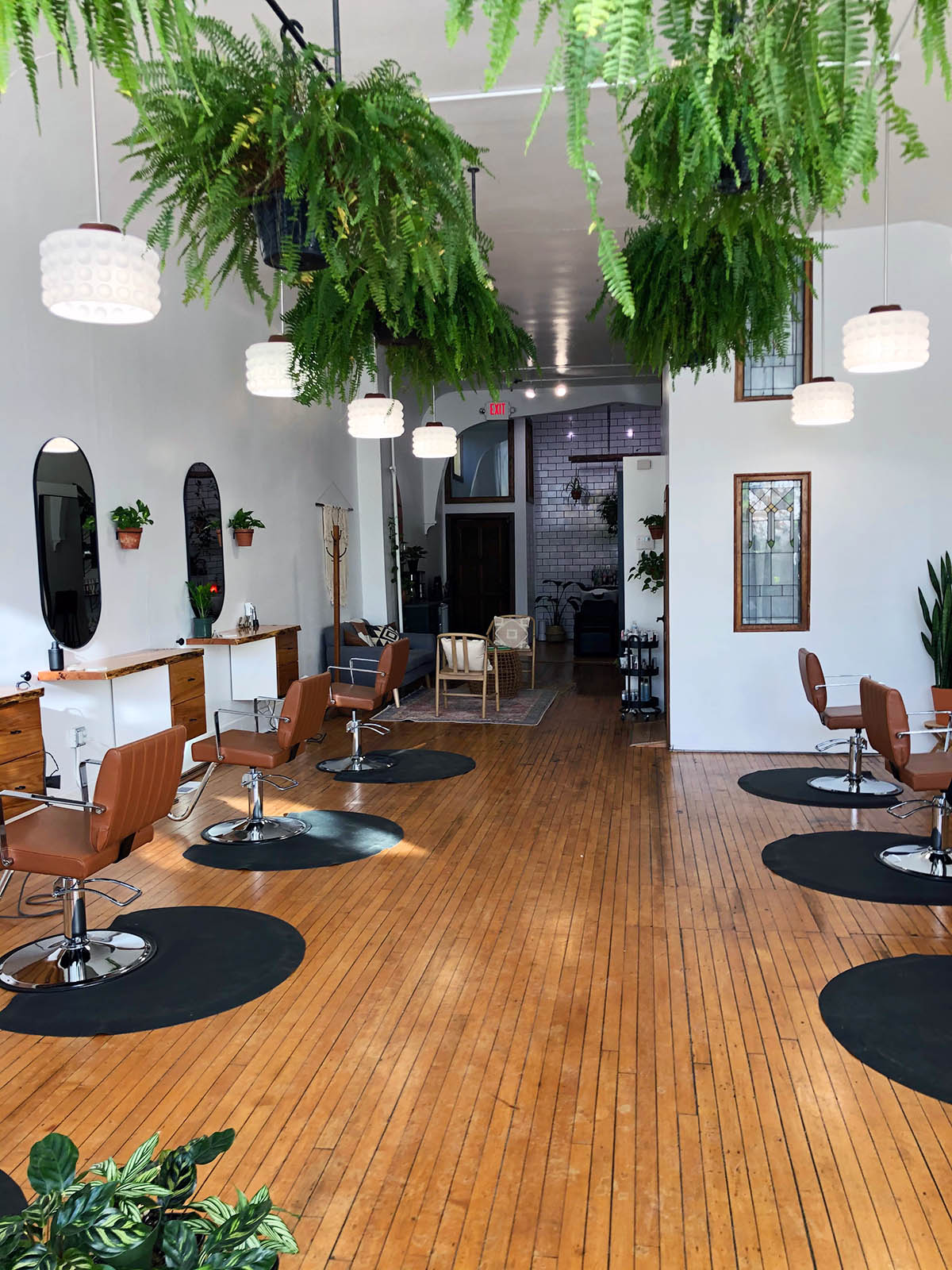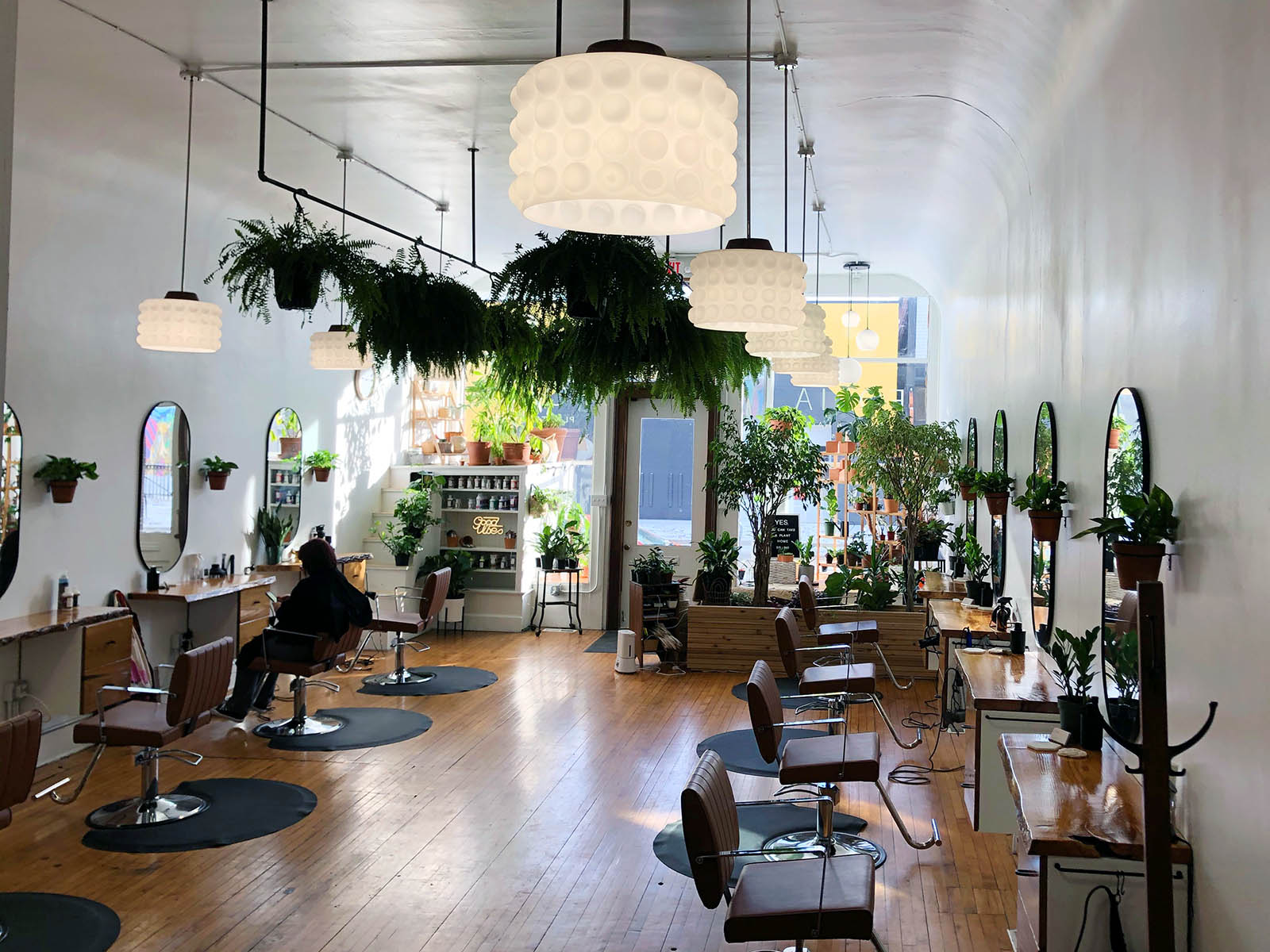 I visited recently to see if there are any remnants of the building's most historically important use: as the first permanent mission of Our Lady of Guadalupe, which morphed, over time, into the full-fledged parish of the same name.
Hartzell and Piszczek are thrilled that their business occupies such an important space.
"That information about Our Lady of Guadalupe," says Hartzell, "I cant wait to share that with everyone."
She says that they hadn't heard that history, despite having some welcoming visits from neighbors, who have stopped in to say hello.
"One man, who must be 80, has come in and told us a little about the building," says Hartzell.
The building, erected in 1876 when South Fifth Street – then called Grove Street – was a neighborhood retail anchor, lined with shops, host to street festivals and a destination (as it is again becoming).
It has been called the William Gudert Building, after the man who built it.
Gudert arrived on the site in 1865, running a smithy and making wagons in a previous building. Five years later, he turned – as did many in burgeoning Brew City – to buying, developing and selling real estate and in 1876, he demolished his earlier building and replaced it with the gem we see today.
Gudert continued to live in the upstairs apartment while letting the retail space to dry goods dealer Charles Millman and, later, the Sam Sing Ring Chinese Laundry.
By the mid-1890s, a parade of businesses ran through, including J. Siebers & Co., "south side masquerade costumers," Christian Steinmetz's millinery, which was replaced by William Barber's hat shop, and by A. Landau, who sold everything from crockery and silverware to lamps and "art ware" to toys and dolls.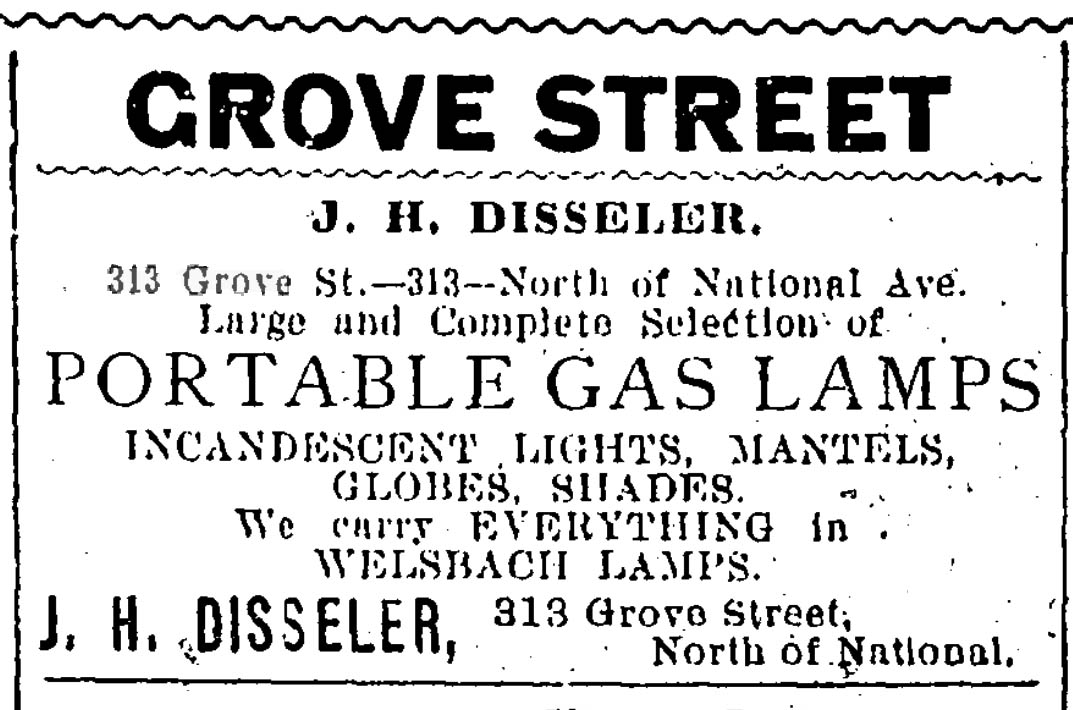 In 1903, J.H. Disseler operated a store selling a, "large and complete selection of portable gas lamps," which appears to have then moved directly across the street, making way for G. Ritonia's grocery by 1903, which was later taken over by Frank Zeleznik, who remained at least until 1916.
By 1924, the building was occupied by a business making and selling soap and household cleaners, the Duro Soap Co., which closed and was sold off piece by piece at auction in 1926, paving the way for the mission.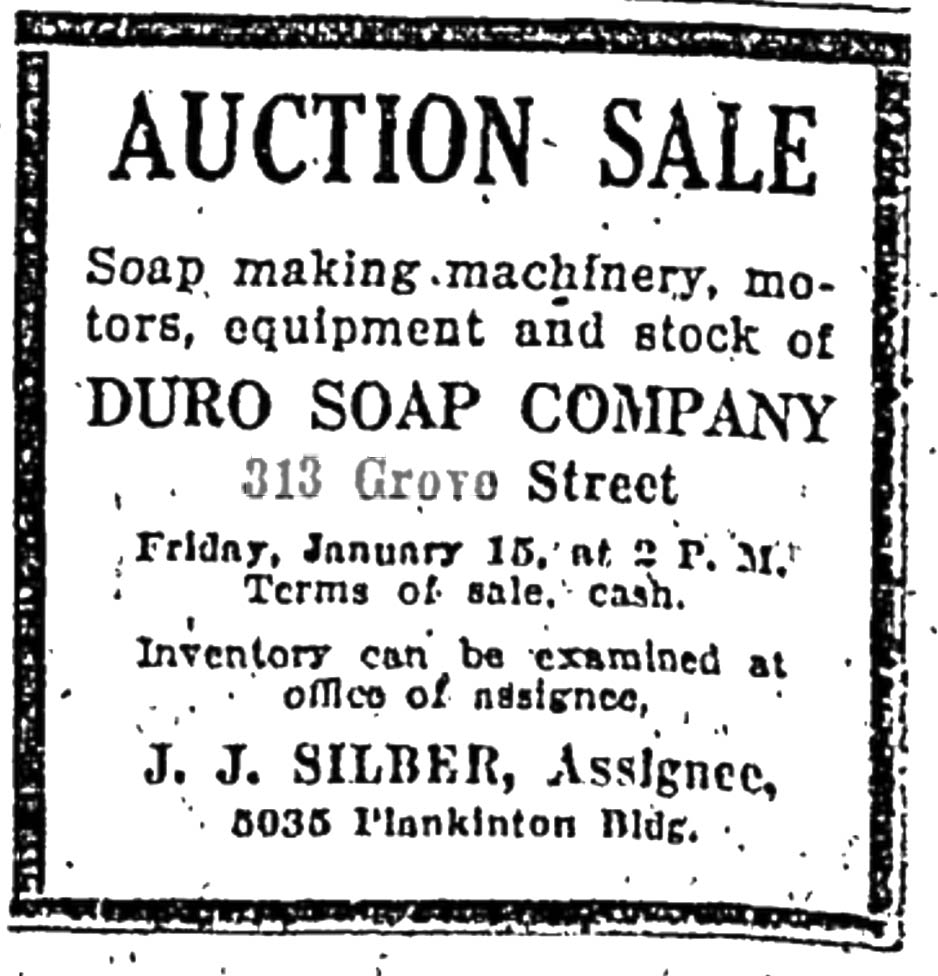 That year, the Archdiocese of Milwaukee purchased the building and spent about $400 renovating it for "church purposes," according to a city permit that does not detail the work.
The mission – the first to serve the neighborhood's growing Mexican population – opened on Dec. 12.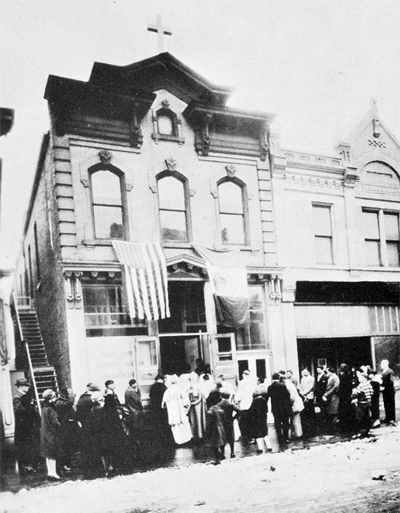 "The chapel of Our Lady of Guadalupe, the new church and social center of the Mexican colony in Milwaukee, was blssed by his grace, Archbishop Sebastian G. Messmer at 10 a.m. yesterday," wrote the Milwaukee Sentinel the following morning. "The little edifice was packed to overflowing with Mexicans jubilant at the fruition of their hopes and plans, which have been developing several years.
"The opening of the new chapel took place most appropriately on Dec. 12, the feast day of Our Lady Guadalupe, the national religious holiday of the Mexican nation. The stone building is located at 313 Grove Street. The ceremony took place out of doors and indoors."
An archdiocese history of Our Lady of Guadalupe notes that Mexican immigrants began arriving in the city around 1929 to work in area manufacturing and other industries, and soon Rev. Haberstock of Holy Trinity, 605 S. 4th St., began to hear Spanish being spoken in the neighborhood. He invited the community to use the hall in the Holy Trinity school (which still stands) to hold Spanish-language masses.
"In 1926, the group moved into a storefront," reads the history. "This chapel sat about 180. The Knights of Columbus gave $1,500 to have the storefront remodeled and pews were given to the chapel from the old Marquette University. A small room in the basement was used for evening classes, Sunday school and meeting space. The second floor also had room for social activities and a living space for the pastor."
By 1929, there were about 4,000 Mexican-Americans in the area and organizations like the Knights of Columbus and the Daughters of Isabella, notes the archdiocese history, "to find jobs, bought them food, worked with them on legal and social problems, taught sewing and cooking classes, and helped them adjust to life in Milwaukee.
"Unlike many other immigrant groups, Mexicans did not bring their own native priests with them. Therefore, a Mercedarian priest, Rev. Dr. Ernesto Osorio Aguirre, was invited up from South America to serve the community. Our Lady of Guadalupe did not have its own school, but a number of children attended Holy Trinity's school, and the parents paid the salary of one teacher at Holy Trinity."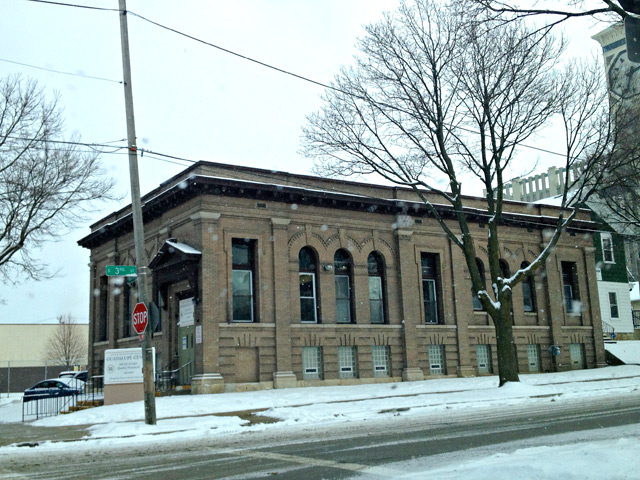 When it became apparent in 1945 that the storefront could no longer accommodate the growing congregation, the Archdiocese bought the Wisconsin Telephone Company's First Branch Telephone Exchange on 3rd and Washington (pictured above) and converted it into the mission, hiring architects Brust & Brust to oversee the job.
As the neighborhood demographics changed even that building became inadequate.
"By 1966, the Spanish-speaking out-numbered the English-speaking Holy Trinity members by about 300 families to 180," notes the history. "In addition, Our Lady of Guadalupe had outgrown its space and the nearby Holy Trinity's buildings were under-utilized.
"In 1966, the Archdiocese decided to merge the two parishes because it was far easier to take care for one building than two. The new parish was named Holy Trinity-Our Lady of Guadalupe parish. A procession on Aug. 28, 1966 led the parishioners from the old telephone building to Holy Trinity."
Back in the 5th Street mission building, El Progresso newspaper, which had occupied space for a time, was gone and the building was purchased by the Wing family, which operated a bike and locksmith shop there for more than 15 years.
Many years later, a member of the family told Wegner that the building housed the city's first record store, which, while it might have had a record shop, it seems unlikely to be the first in town as we know that Helen Gunnis had her record store Downtown as early as 1936 and records were being sold at stores like Branta-Rechlitz on Mitchell Street in the 1920s.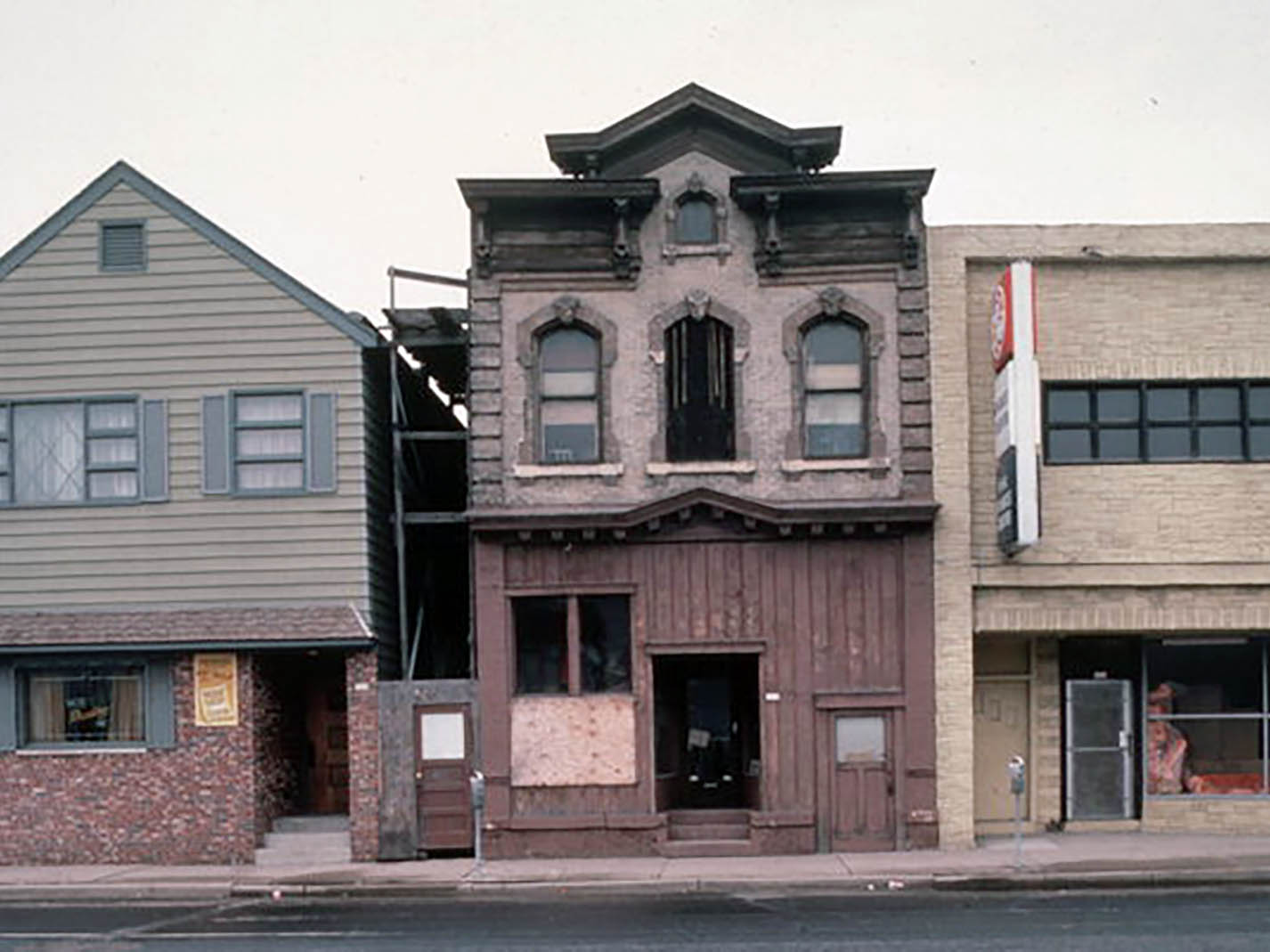 The Wing family lived upstairs in the front and rented rooms at the back, Wegner says he was told, and it appears a similar arrangement existed in the retail space below as for much of the time Wing's occupied the building, there were ads offering retail space for rent, too.
Wing's closed sometime in the 1970s and the building was sold to Steve Kaniewski, who opened the Brass Light Gallery (now located on St. Paul Avenue) there in 1979.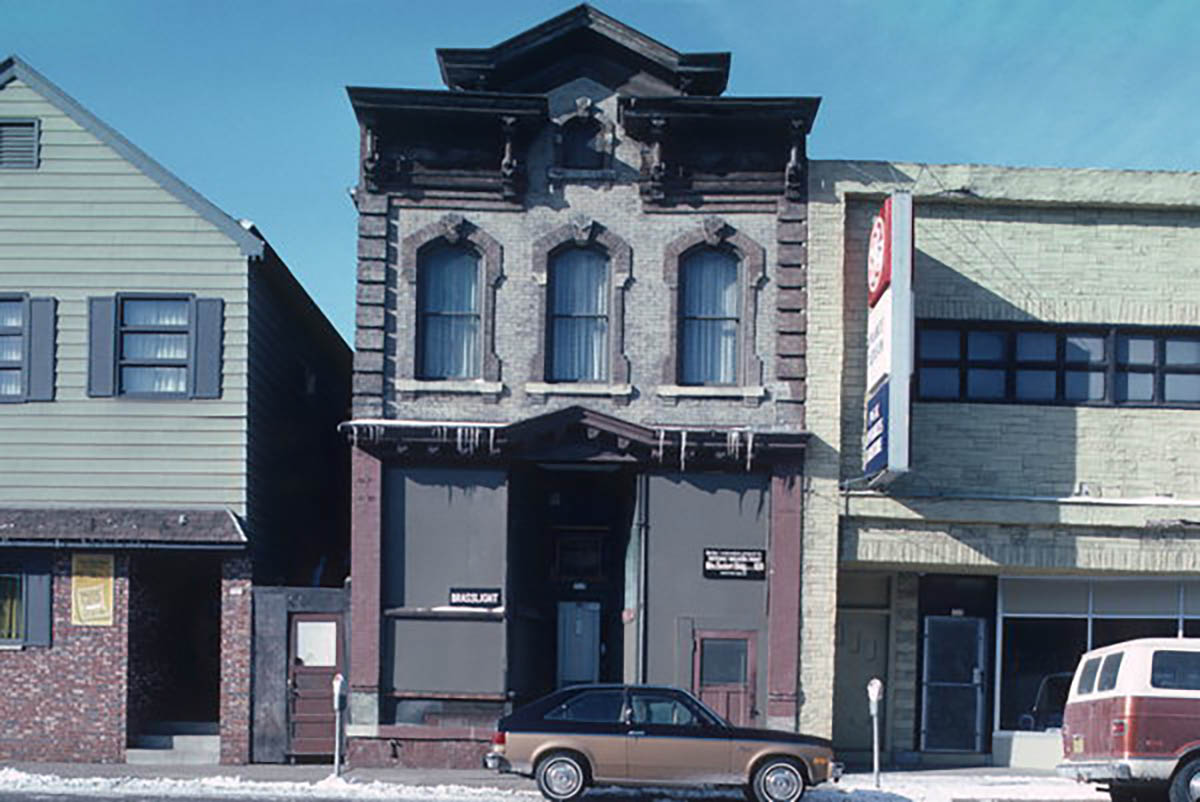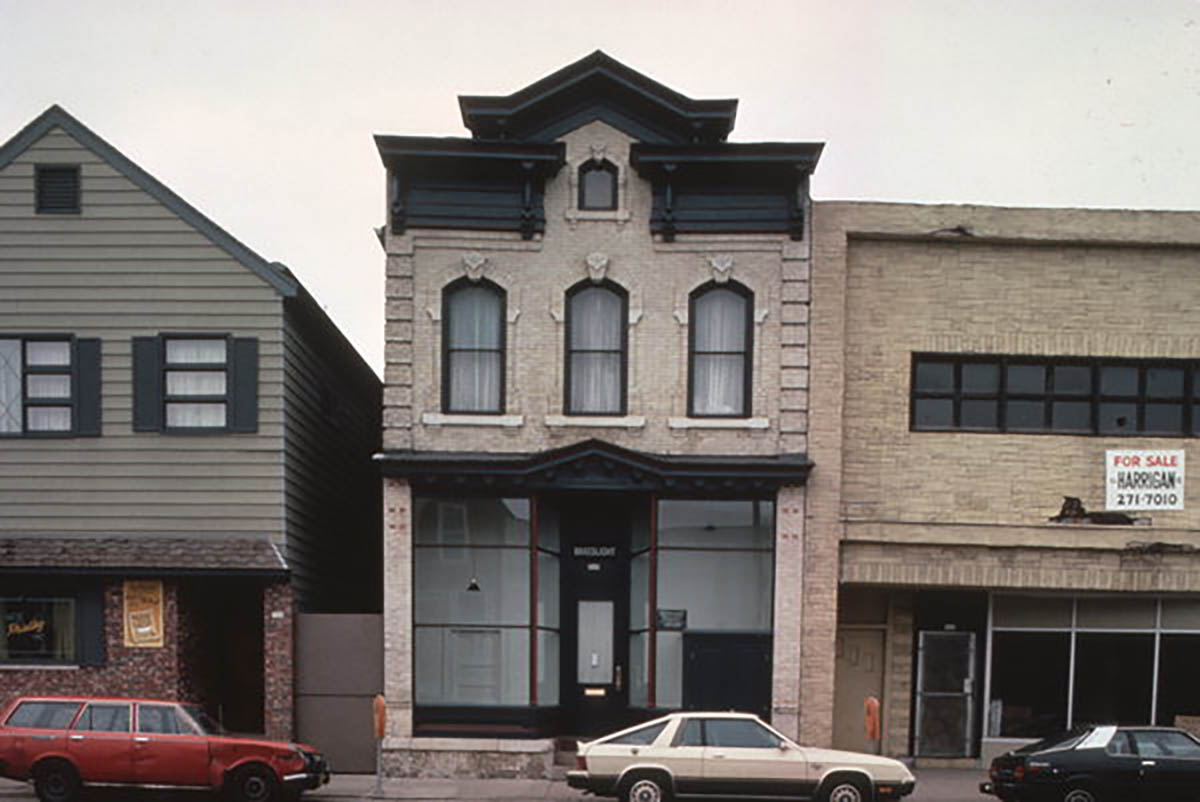 Kaniewski, then 24, spent 80 hours a week in those days restoring vintage brass light fixtures dating back to Victorian times and reselling them.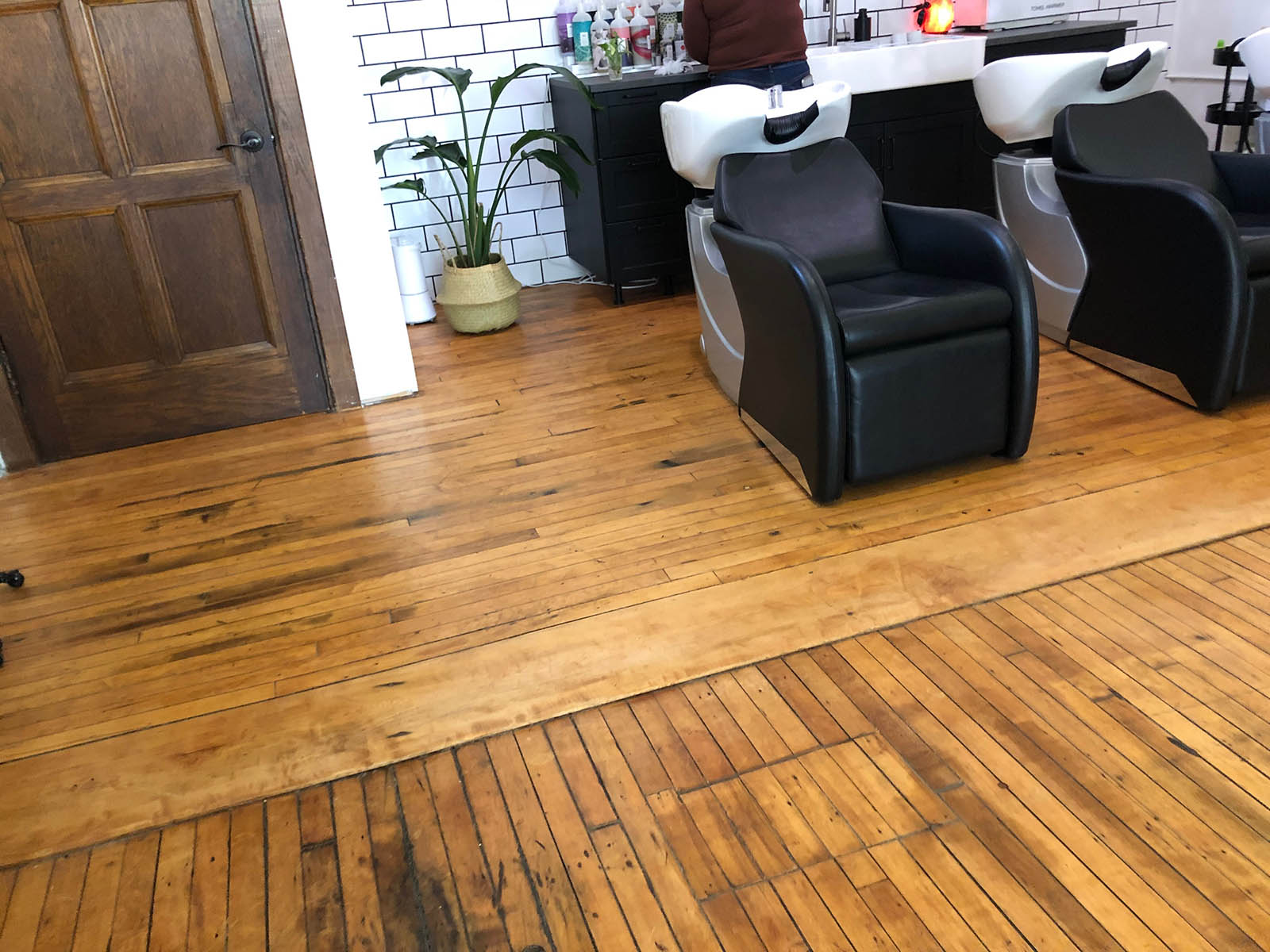 When he bought it, the only apparent remnants of the mission that remained are the same as what can be found there today: what appears to be a decorative arch above (pictured below) what was likely the altar (above).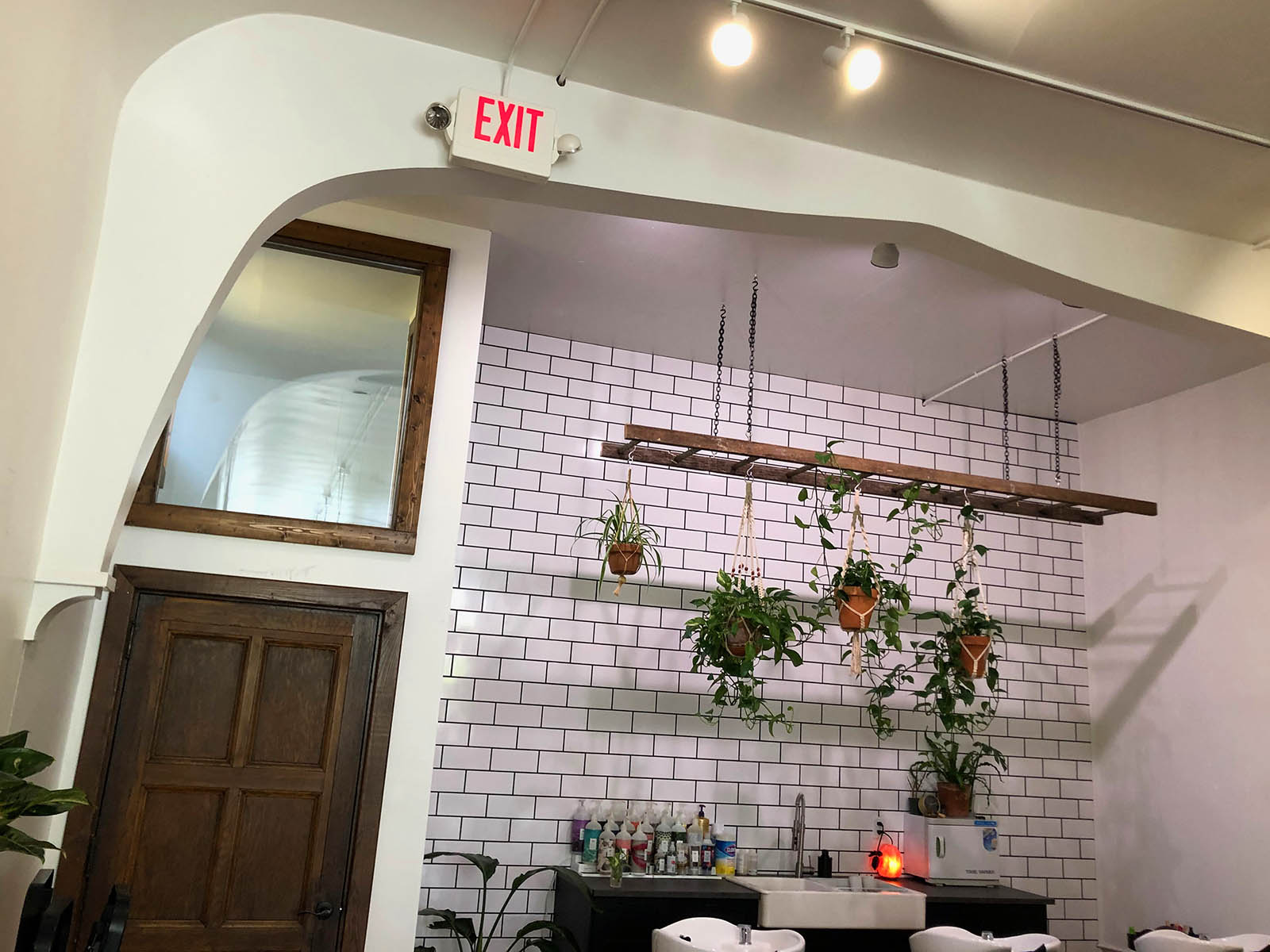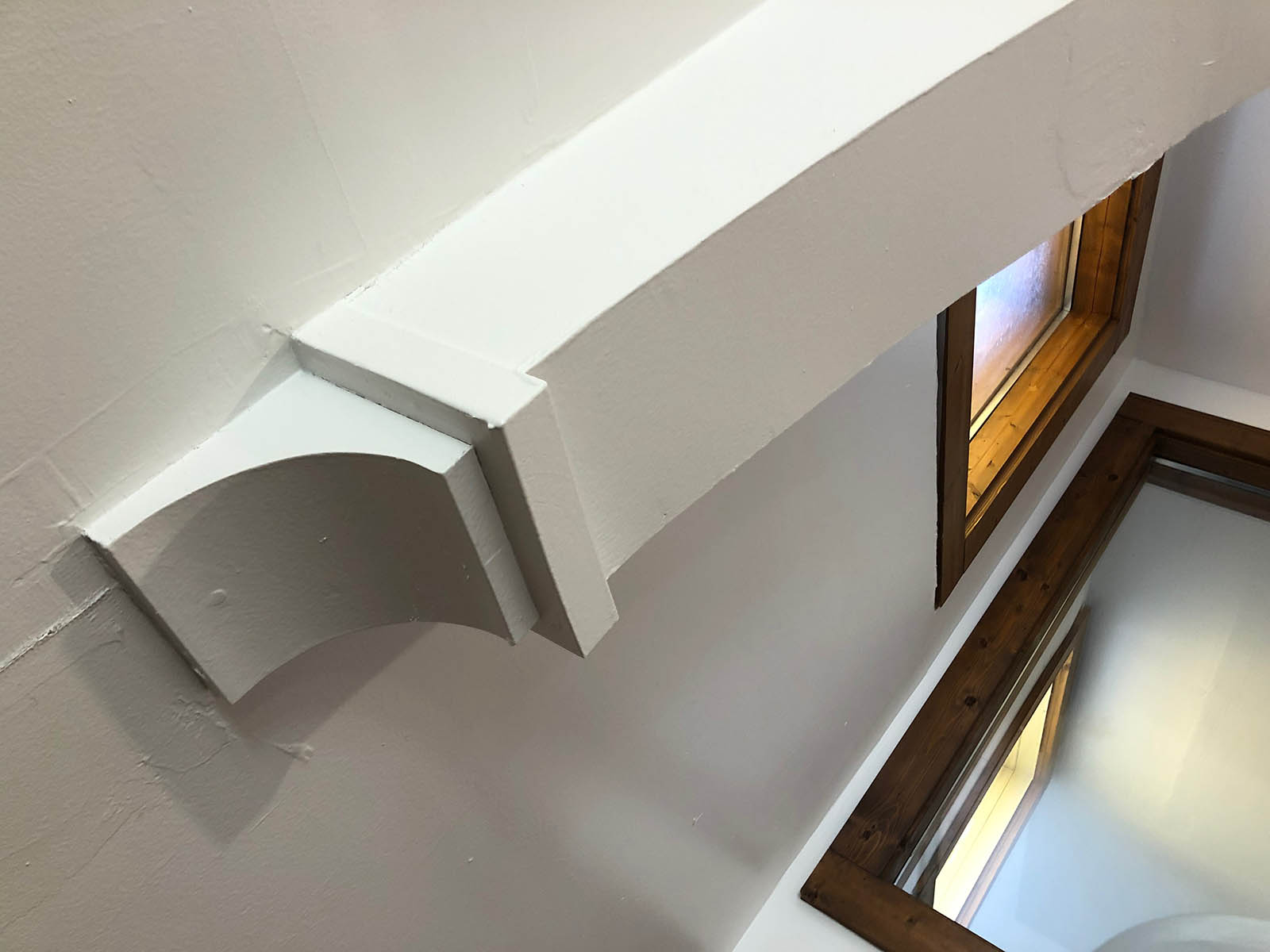 "I bought it from Larry Wing," Kaniewski recalls. "He had boarded it up and I removed the boards to expose the glass, exposed the iron columns, replaced the mill work in the cornice.
"The impetus was the Junior League, which had the building that was later La Perla (across 5th Street) and I was doing canvassing door to door for them and one of the doors was Larry Wing's, which is how I came to buy the building."
Kaniewski says he operated his business in the front and lived in the back.
"There was a little courtyard out back," he says. "It was a great place to live for me, and for the business."
Though he moved the Brass Light showroom to 1st and Seeboth around 1988, Kaniewski didn't sell the building for another decade and continued to use it as the Brass Light workshop.
About 10 or 11 years ago, Wegner bought the building.
"When I bought it, it needed everything. There was a lot of work to do," says Wegner, who recalls that in the front of the basement were the remnants of a recording studio and in the back, leftovers from a business that made ornamental replica fruit.
Now, Folia is established on the first floor and the upper floor has again been rented as residential, and its owners are trying to get through the pandemic era as best as possible.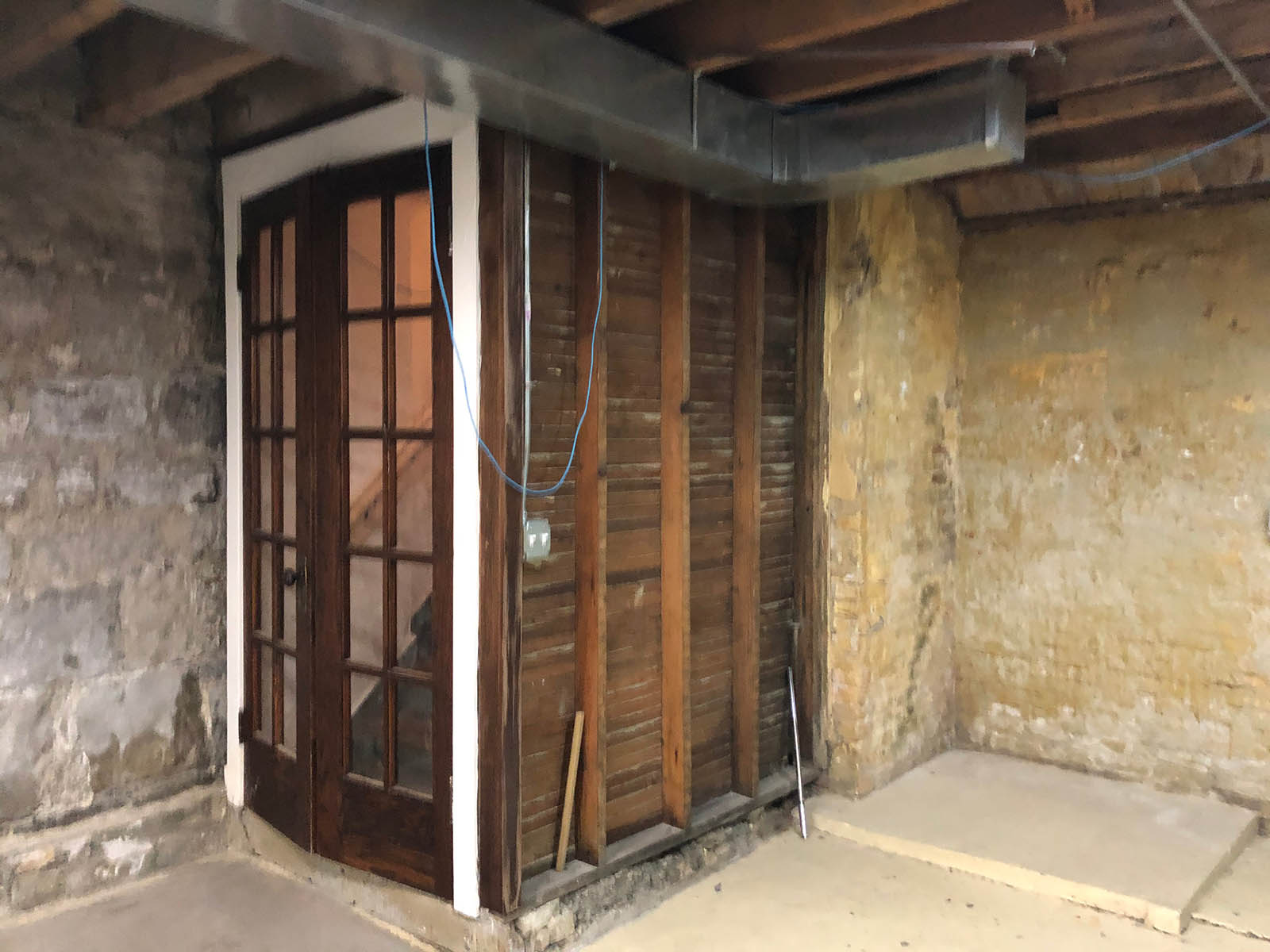 But they have plans and before I go, they take me to the basement to show me a nice open space with a gorgeous foundation and its own entrance off 5th Street.
"We're thinking of making it into a speakeasy," says Hartzell.
"Or maybe an events space," adds Piszczek.
Whatever they do, this beautiful, long-lived, historic place looks set to keep serving Walker's Point for years to come.
Born in Brooklyn, N.Y., where he lived until he was 17, Bobby received his BA-Mass Communications from UWM in 1989 and has lived in Walker's Point, Bay View, Enderis Park, South Milwaukee and on the East Side.
He has published three non-fiction books in Italy – including one about an event in Milwaukee history, which was published in the U.S. in autumn 2010. Four more books, all about Milwaukee, have been published by The History Press.
With his most recent band, The Yell Leaders, Bobby released four LPs and had a songs featured in episodes of TV's "Party of Five" and "Dawson's Creek," and films in Japan, South America and the U.S. The Yell Leaders were named the best unsigned band in their region by VH-1 as part of its Rock Across America 1998 Tour. Most recently, the band contributed tracks to a UK vinyl/CD tribute to the Redskins and collaborated on a track with Italian novelist Enrico Remmert.
He's produced three installments of the "OMCD" series of local music compilations for OnMilwaukee.com and in 2007 produced a CD of Italian music and poetry.
In 2005, he was awarded the City of Asti's (Italy) Journalism Prize for his work focusing on that area. He has also won awards from the Milwaukee Press Club.
He can be heard weekly on 88Nine Radio Milwaukee talking about his "Urban Spelunking" series of stories.