Milwaukee has no shortage of food trucks, and as of this morning, we have our very first food truck park, too. Zocalo opened today at 636 S. 6th St. in Walker's Point.
The day began with fresh hand rolled bagels from Ruby's Bagels, Zocalo's first incubator concept, which sold out by noon. The rest of the food vendors – Scratch Ice Cream, Mazorca Taco Truck (moved from the location on 1st Street and Pittsburgh Avenue), burger-and-fries truck Fontelle's Eatery and Asian rice bowl / wings restaurant Bowl Cut are all parked and ready to serve.
Zocalo's sixth vendor spot will be occupied by a rotating local food truck.
The new food park also features a full-service bar, bocce court and picnic table seating both outdoors and covered. We stopped by earlier today for lunch and photos. Check 'em out.
Zocalo's hours are from 10:30 a.m. to 10 p.m. Tuesday through Thursday; 10:30 a.m. to 11 p.m. Friday and Saturday; and 10:30 a.m. to 7 p.m. on Sunday. The park is closed on Monday. Family- and dog-friendly.
1. Grab a seat
2. Fontelle's
3. Smashburger from Fontelle's (that bun!)
4. Bacon beer-cheese fries from Fontelle's
5. Bowl Cut
6. Oyakodon Bowl (chicken with egg) and sweet heat whole wings
7. KK Bowl (Korean short ribs with kimchee)

8. Ruby's Bagels sold out quickly!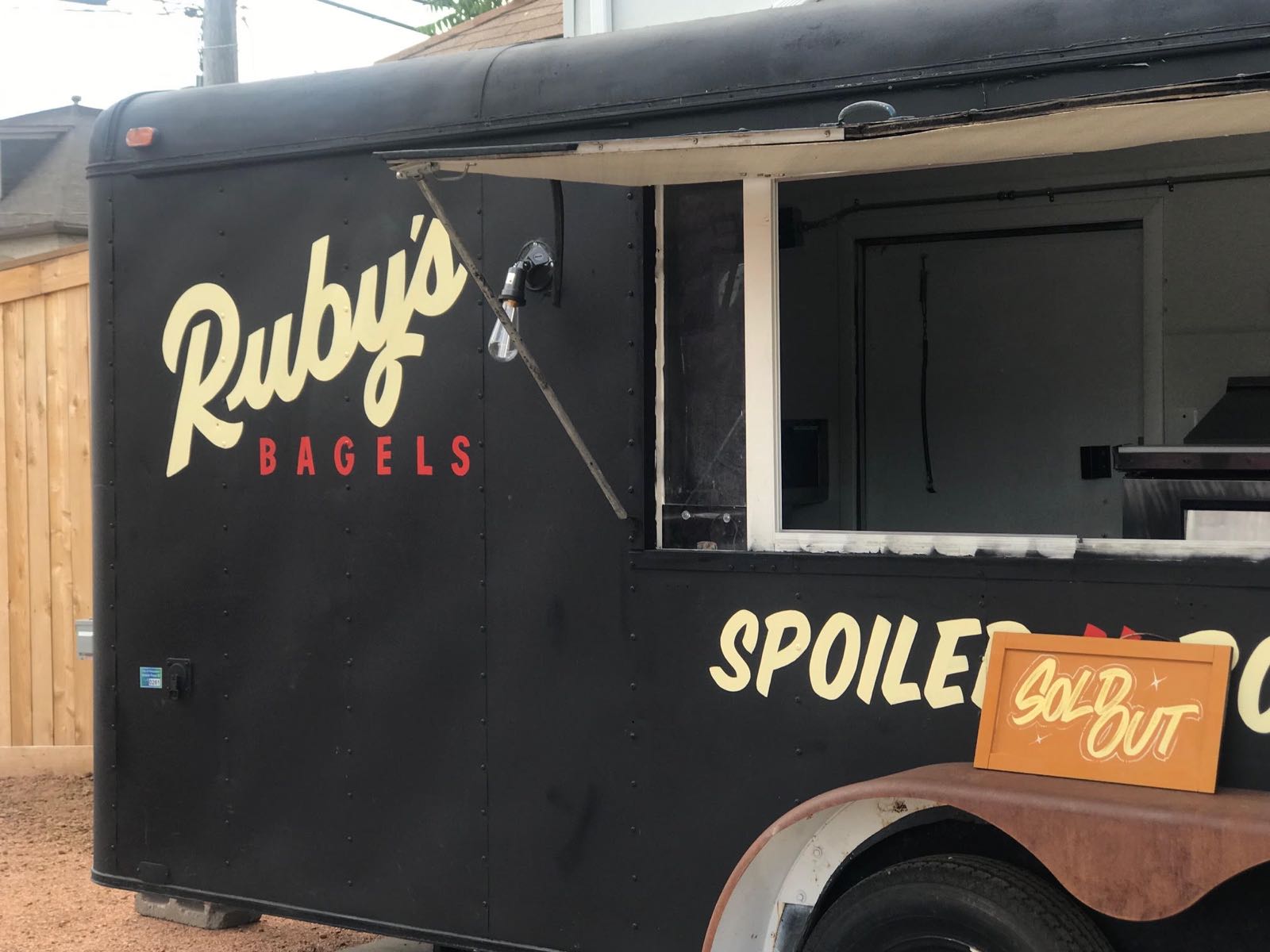 9. Bocce court
10. Scratch Ice Cream truck
Molly Snyder grew up on Milwaukee's East Side and today, she lives in the Walker's Point neighborhood with her partner and two sons.
As a full time senior writer, editorial manager and self-described experience junkie, Molly has written thousands of articles about Milwaukee (and a few about New Orleans, Detroit, Indianapolis, Boston and various vacation spots in Wisconsin) that range in subject from where to get the best cup of coffee to an in-depth profile on the survivors of the iconic Norman apartment building that burned down in the '90s.
She also once got a colonic just to report on it, but that's enough on that.
Always told she had a "radio voice," Molly found herself as a regular contributor on FM102, 97WMYX and 1130WISN with her childhood radio favorite, Gene Mueller.
Molly's poetry, essays and articles appeared in many publications including USA Today, The Writer, The Sun Magazine and more. She has a collection of poetry, "Topless," and is slowly writing a memoir.
In 2009, Molly won a Milwaukee Press Club Award. She served as the Narrator / writer-in-residence at the Pfister Hotel from 2013-2014. She is also a story slam-winning storyteller who has performed with The Moth, Ex Fabula and Risk!
When she's not writing, interviewing or mom-ing, Molly teaches tarot card classes, gardens, sits in bars drinking Miller products and dreams of being in a punk band again.