Kneisler's White House
[
edit
]
2900 S. Kinnickinnic Ave.
Milwaukee, WI 53207
(414) 483-2900
The White House is an oddly-shaped tavern that looks over one of the many bends on Bay View's Kinnickinnic Avenue and has done so for more than 100 years. And, even better, it looks like the only things that have truly changed are the music on the juke box and the clothing on the patrons. Old photos of the pub line the walls and are a testament to how static things have been here. A perfect pint, an assortment of games, a well-loaded jukebox, and volleyball courts out back make this a great corner bar. Buy yourself a permanent mug -- they'll keep it on a shelf above the bar -- and you'll be part of the family.
[
edit
]
Interactive map
Recent articles about Kneisler's White House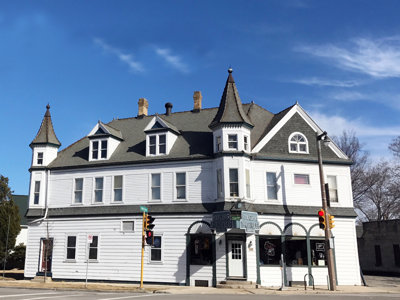 By Bobby Tanzilo - March 23, 2017
A lot has changed in Milwaukee over the years, and especially in Bay View. But …
Read more...
By Damien Jaques - June 14, 2011
A cleaned up and re-energized Kneisler's White House has given new life to the …
Read more...