12 signs you're old-school Milwaukee
If you still know the words to the Pabst jingle, this list is for you. Read on, old timers, and remember: this is still a great place on a great lake.
1. You want to have a drink at Frenchy's.
2. You say County Stadium, First Wisconsin Building and MECCA and no one knows what you're talking about.
3. You saw Samson beat on the glass at the zoo.
4. You still bring your ice skates to Mayfair - although your memory may be as foggy as this photo.
5. Albert the Alleycat is your favorite newscaster.
6. At baseball games, you thought the national anthem referred to your town and team ("Home of the Braves...").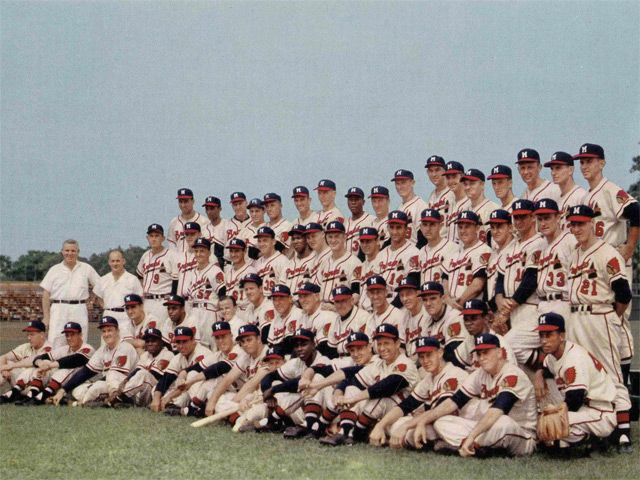 7. You're still hooked on Oriental Drugs, even if it's been a while since your last fix.
8. You miss that sweet, yeasty smell that means home.
9. You remember the Love Rock (now immortalized as all good Milwaukee landmarks should be: as beer).

10. You miss getting your news from the Green Sheet.
11. You hear Ernie von Schledorn's voice every time you see a Volkswagen.
12. Ryan Braun? ROBIN YOUNT.
Talkbacks
TosaJim | Sept. 23, 2013 at 4:46 p.m. (report)
Hey LegallyBlonde...where have you been? :)
LegallyBlonde | Sept. 23, 2013 at 2:28 p.m. (report)
I love these kinds of stories. More is more.
TosaJim | Sept. 23, 2013 at 9:36 a.m. (report)
Sigh.....you got me.
Facebook Comments
Disclaimer: Please note that Facebook comments are posted through Facebook and cannot be approved, edited or declined by OnMilwaukee.com. The opinions expressed in Facebook comments do not necessarily reflect those of OnMilwaukee.com or its staff.