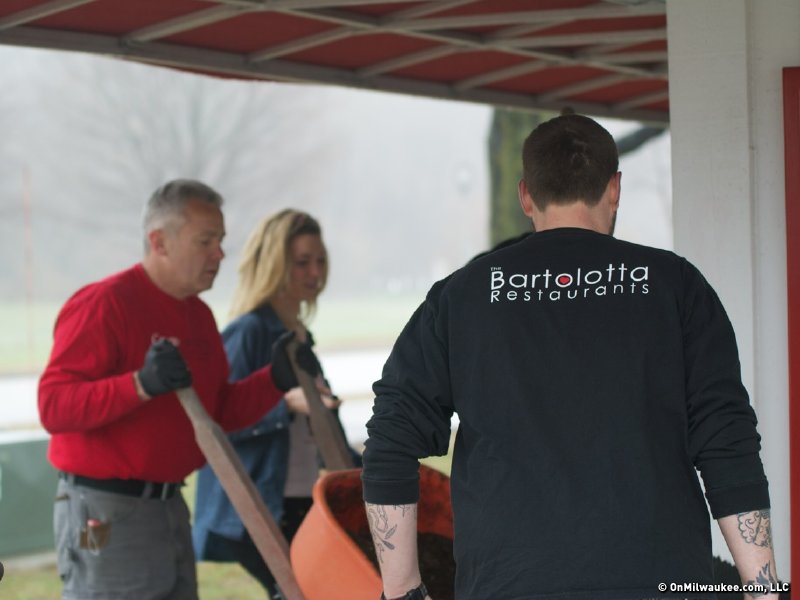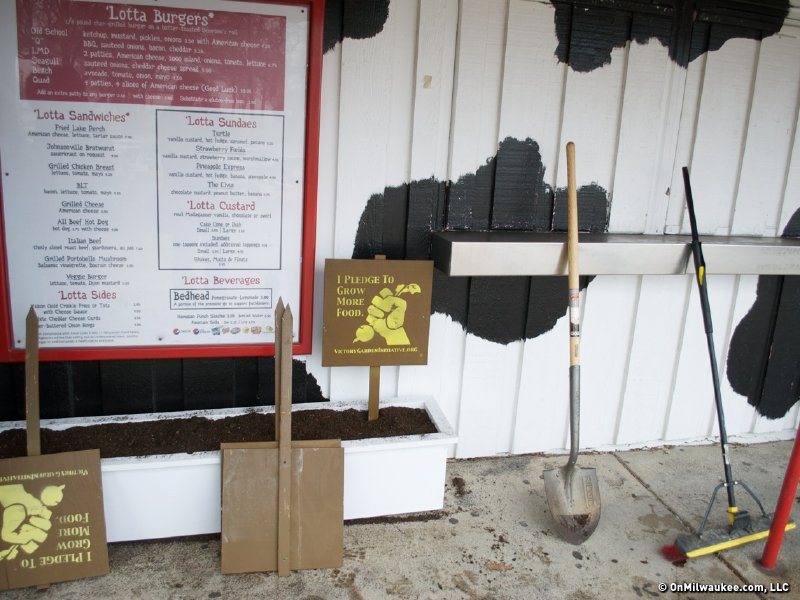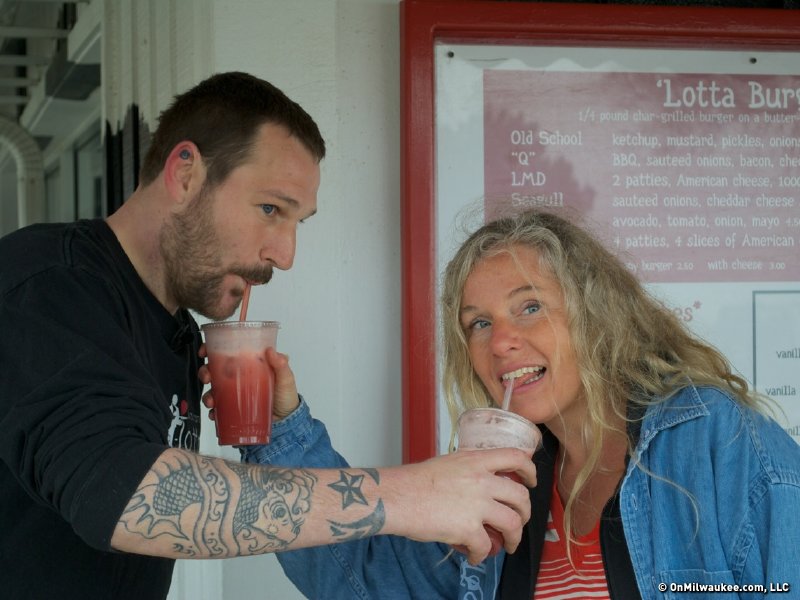 Bartolotta and Victory Garden Initiative get dirty to promote locally grown food
It's almost always a win-win situation when two local groups partner up with the mission to further make a positive impact on the city. Such is the case with The Bartolotta Restaurants group and the Victory Garden Initiative, who will work together for a year to introduce more Milwaukeeans to the concept of urban farming and building sustainable, local food systems.
Earlier this year, Bartolotta Restaurants and its Care-a-lotta board chose Victory Garden Initiative (VGI) as their 2014 Spot-On Campaign partner. Care-a-lotta is the Bartolotta's philanthropic foundation that works to benefit the community through a variety of charitable actions.
Through the partnership, Bartolotta Restaurants pledged 1,000 volunteer hours with VGI along with other efforts, including the sale of a strawberry-watermelon drink at the Northpoint Custard Stand next to Bradford Beach called "Victory-Ade."
All profits from the sale of Victory-Ade this summer will be donated to VGI. Bartolotta has already raised $4,000 for the organization during the month of March through sales of the drink and first courses in its restaurants.
To start a dialogue as well as further promote the mission, the Northpoint building will feature three planters growing food to demonstrate the ease and necessity of urban farming. Representatives from both groups got together in the cold and fog yesterday to fill the planters with soil and start the process.
"Today we're putting dirt in the garden beds to show our partnership with Victory Gardens" says Bartolotta executive chef, Mark Schmidt. "They do such great work for the community, 'moving grass and growing food' is their motto and something that's really important. We need more of this in Milwaukee."
Due to the cold, they did not actually plant anything yesterday, but Schmidt says they will put seeds in the soil within a couple of weeks when temperatures rise.
"We'll plant herbs, strawberries, Swiss chard. Things that do well in the shade," he says.
The expectation of the gardens is not to produce an incredible amount of food, rather a chance to raise awareness of VGI's mission.
"Mostly, these plantings will get people's eyes and bring attention to what's going on," says Schmidt.
The transformation of the Northpoint building is always a conversation-evoking aspect of the Spot-On partnership. For example, when Care-a-lotta picked Pathfinders, beds were placed on the roof of the building to represent the group's mission to provide temporary shelter for struggling teens. Also, the structure was painted pink to further show support for the Susan G. Komen Foundation when it served as the Spot-On partner a few years ago.
Gretchen Mead, the executive director of Victory Garden Initiative, was also on site for the kick-off event to lend a hand and further express VGI's mission, including information about the organization's annual Garden Blitz.
The event, which includes teams of volunteers planting free-to-affordable raised bed gardens in peoples' yards, used to be one day each spring but has now been expanded as an ongoing effort.
"So many people are interested in building a local food system where people grow some of their own food. At the end of this year, we will have installed 2,000 gardens in Milwaukee," says Mead. "We are proud and thrilled to be doing the work we're doing and to partner with companies like Bartolotta."
The Northpoint Custard stand opens for the season on Saturday, May 17.
Facebook Comments
Disclaimer: Please note that Facebook comments are posted through Facebook and cannot be approved, edited or declined by OnMilwaukee.com. The opinions expressed in Facebook comments do not necessarily reflect those of OnMilwaukee.com or its staff.