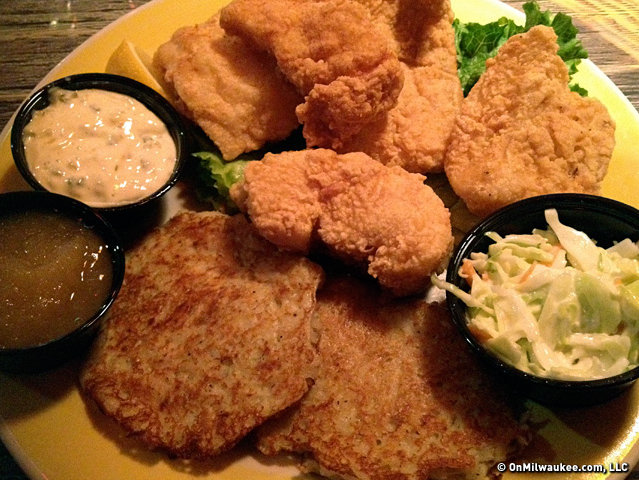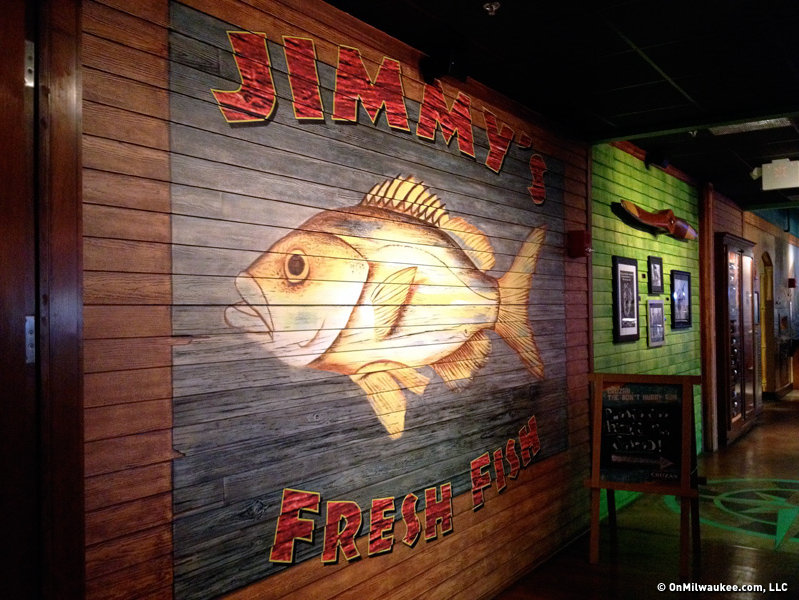 Jimmy's Island Grill mixes it up for Friday fish fry
Though I can't honestly say I've ever dieted, I admit that I am now counting calories in an effort to lose a modest amount of weight and get closer to what is considered an ideal weight for someone of my height. (I've lost seven pounds in as many days, while still enjoying dessert.)
The good news, for me, is that I'm not really depriving myself of anything, I'm just making sure I don't overdo. But counting has made me realize how many calories are in different foods. That's something I haven't paid much attention to in the past.
This calorie counting, then, is at odds with my love for a good old Wisconsin fish fry. Baked, grilled and broiled fish is great, but it's no fish fry.
So, when I heard that Jimmy's Island Grill and Iguana Bar, 2303 N. Mayfair Rd., in the Radisson Hotel at Mayfair and North across from the mall, allows diners to mix fried and grilled, I decided to give it a try.
I've passed Jimmy's – which has a handful of sister eateries across the country – countless times but never gave it much thought. A Parrothead-ish hotel restaurant? Eh.
But on our visit, the kids had a great time with the island theme, complete with free plastic lizard perched atop their drink cups and I had a pretty good fish fry.
The all you can eat fish fry is $10.95 and includes two potato pancakes and small cups of apple sauce, tartar sauce and coleslaw.
Turns out you can get grilled or fried fish and you can alternate, but not in the same round. So, I tried the fried cod first (natch) and it was nicely breaded and not greasy in the slightest, which was great.
For the second round, I got the grilled, which was even better. I just wish I could get one order mixing the two, to cut my calorie and fat intake.
The potato pancakes were good. Again, not greasy, but they could have been crisper on the outside.
Aside from the fish fry, which is served all day on Fridays, we ordered two kids meals that were serviceable – a grilled cheese and mac 'n' jack that I'd bet was Kraft – for $4.95 each.
We also ordered bacon-wrapped scallops ($20.95) at our table, which were so-so. The scallops were done nicely but the bacon had burned a bit, and the burnt flavor dominated the dish. Fresh carrots and fries accompanied the entree.
Though I don't see myself hitting Jimmy's often most nights of the week, it is a good spot on the West Side for a fish fry and once the patio is ready to rock again, it'll be even better.
We dined somewhat early, having little ones at the table, but the place was really filling up when we left, so the secret is out on Jimmy's fish fry.
Now, to convince them to dish up half and half orders of fried and grilled fish.
Talkbacks
olderwiser | March 2, 2013 at 11:16 a.m. (report)
I know that OMC doesn't usually get south of the Wisconsin Ave. line, but Erv's Mug on Howell and Ryan (yes, that is even south of the airport) also offers a half and half on the baked and breaded fish fry. I think it is $11.49. Comes with some nice side dish options too. But you must get there early cuz the place gets jammed on Fridays by 5.
Facebook Comments
Disclaimer: Please note that Facebook comments are posted through Facebook and cannot be approved, edited or declined by OnMilwaukee.com. The opinions expressed in Facebook comments do not necessarily reflect those of OnMilwaukee.com or its staff.