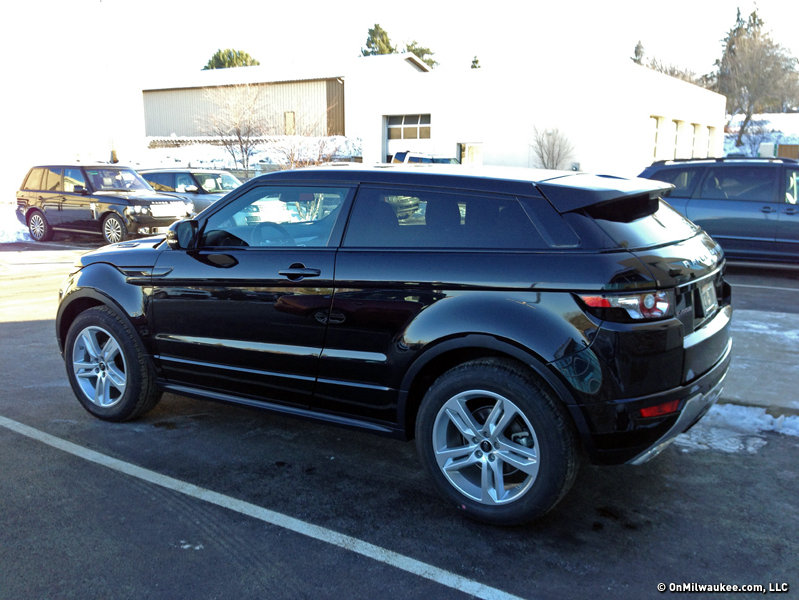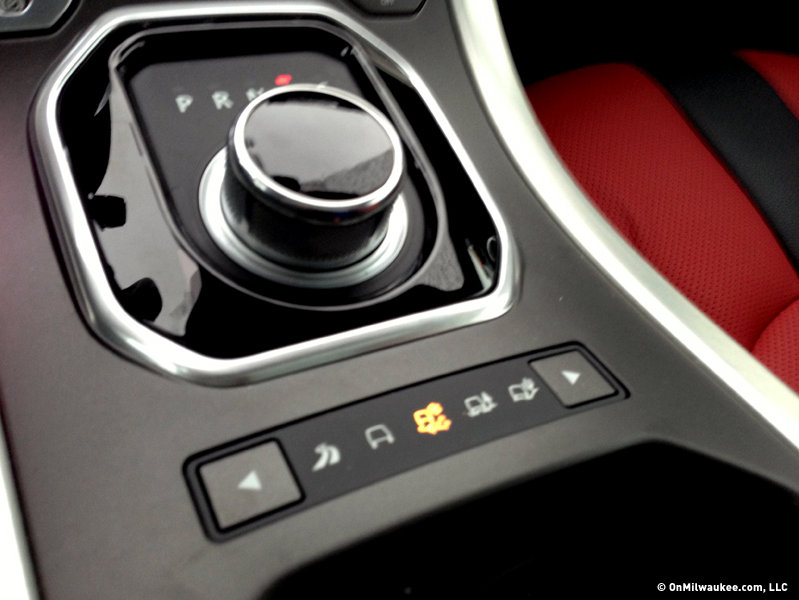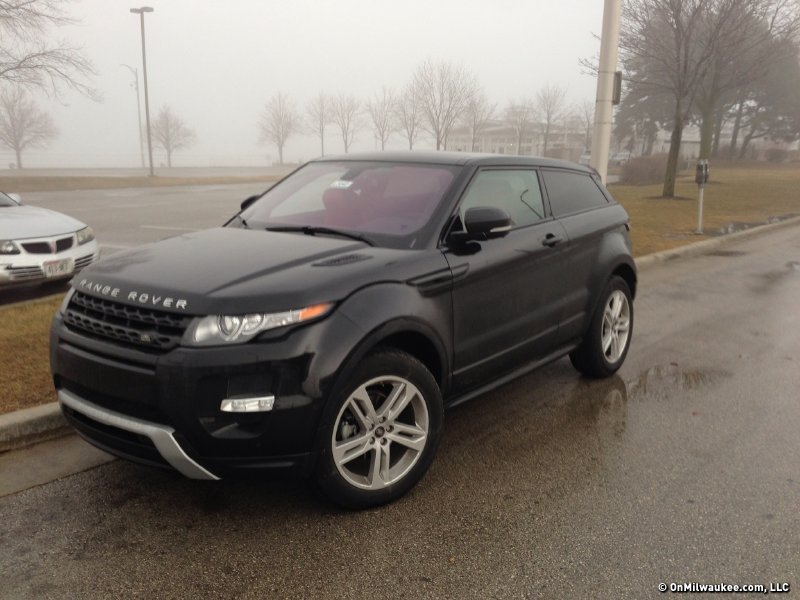 Range Rover Evoque draws from concept car styling, off-road pedigree
The latest car that Fields Auto Group invited me to review is the Range Rover Evoque, and I have to admit, it took a few days for me to warm up to it.
With its steep angles and futuristic stance, this unique SUV could be mistaken for a concept model. And, as a coupe, it looks unlike anything on the road.
To know this car is to love it. After a few weeks, its British sensibilities have really grown on me.
Despite the Evoque's one-of-a-kind looks, it's intriguing that its innards match the off-road capabilities of the entire Land Rover line. No, I didn't have the chance to scale the mountains of Afghanistan, but I did put it to the test in a Milwaukee winter, where it performed better than any vehicle I've ever driven.
The charm of this vehicle goes beyond its incredible off-road pedigree. It's lower to the ground than, say, my 2011 BMW X3, so it drives stoutly, more like a car than an SUV.
And it's fast.
Though we're talking about a 240 HP four-cylinder engine that produces 250 lb-ft of torque, it's turbo-charged and extremely responsive. Maybe even a little too responsive – if you press too hard on the gas, even inadvertently, you'll be thrown back in your seat. Its advertised 0-60 time is 7.1 seconds, but it feels much faster.
My one minor complaint about driving the Evoque is that it seems to default to a lower gear than necessary, so it lugs a little in normal driving. You can deal with that, however, by throwing it into sport mode and using the paddle shifters. In normal driving after almost 1,000 miles, I averaged 20.6 miles per gallon, which is on the lower side of its estimates of 20 and 28 MPG (23 combined). Also, the Evoque offers special driving modes for snow, desert, mountain and slick roads. In snow mode, it makes quick work of whatever Mother Nature throws at it.
The thrill of the Evoque goes beyond performance. I do love the interior of this car. Even though the sharply slanted roof line gives the appearance of a tiny cabin, it's bigger than it looks. The only sightline that's a problem is the slit of a back windshield.
It's a struggle to strap a kid into the car seat on any two-door car, but the cockpit is beautifully laid out. Here, you see the shared platform between Jaguar and Range Rover, and ergonomics get full attention. The round gear selector that rises from the center console, the touch-screen display and other controls are very similar to that of the Jaguar XF. This specific Evoque was decked-out with voice navigation – that is extremely accurate – and a whole host of surround cameras and lane departure warning tools. The panoramic moon roof is gorgeous. The fit and finish are elegant yet modern. It takes a special kind of car to make the BMW X3 feel bland by comparison, and the Evoque does just that.
The little touches matter, too. From the power tailgate to the side mirrors that fold-in when parked and project a white silhouette of the car on the pavement below, nothing about the Evoque seems run-of-the-mill. Even the front windshield has tiny heat coils woven throughout, so when it's time to defrost, it's melting the ice from within. With the $7,900 Dynamic Premium package, you get 19-inch wheels, gorgeous stitched leather, blind spot monitoring and more. This model added the Adaptive Dynamics Package, the Climate Comfort Package, a special "Santorini Black" paint job and more.
Though this unit was fully loaded with features (the sticker on this car was $56,995), it starts at $44,134. That means it competes with cars like my X3 – however, in terms of styling, it's probably a more logical competitor to the X6. The four-door version starts $1,000 less, and I would recommend that version over the coupe. I'd imagine those extra two doors will come in handy more often than not.
And, while I do like my X3, the Evoque is much more fun to drive, and the interior is an ergonomic step up from my BMW. It doesn't have that classic, conservative style, which means you'll either love or hate its aesthetics.
For me, it's love. The car looks great from the front and the back, while the coupe's lines from the side are, well, a little weird. I'd imagine the four-door version is a bit less extreme, but make no mistake, you will turn heads in this car. You simply don't see it on the road in Milwaukee.
The Evoque is just a little offbeat, but in terms of driveability, it's extremely approachable – even if you'll rarely tap into its off-road prowess. But it's great to know it's there.
The question is whether you can get on-board with its concept-car styling. After just a few weeks, I know I certainly can.
Facebook Comments
Disclaimer: Please note that Facebook comments are posted through Facebook and cannot be approved, edited or declined by OnMilwaukee.com. The opinions expressed in Facebook comments do not necessarily reflect those of OnMilwaukee.com or its staff.