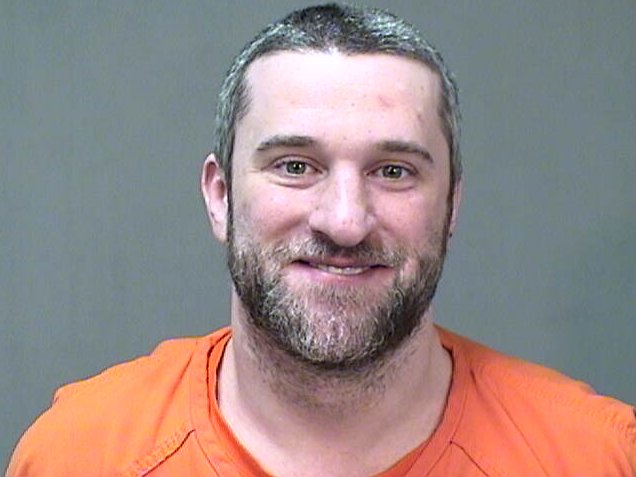 Who would've thought that the days releasing a sex tape, starring on "Celebrity Fit Club" and publishing a tell-all "Saved by the Bell" book claiming to have had sex with 2,000 women would be considered the relatively healthy, good ol' days for Samuel "Screech" Powers?
Indeed, then child star and now Port Washington resident Dustin Diamond was taken back into custody yesterday afternoon by the Ozaukee County Sheriff's Office, detained on a "probation violation" according to the Ozaukee County Sheriff's Office's Facebook page. 
One assumes the probation violation comes from Diamond's previous run-in with the law, when he was convicted last May of carrying a concealed weapon and disorderly conduct during a 2014 bar fight that resulted in a man getting stabbed. The former "Saved by the Bell" star was then sentenced to four months in prison, but managed to cut it down to three months due to cleaning and working as a custodian in the jail. He was released a little more than a month ago.
As Milwaukee Record noted, Diamond had even begun his media apology tour, sitting down with his fellow "Saved by the Bell" co-star Mario Lopez for an interview on "Extra" 'Äď which included this now kinda-sad quote:
"I'm getting to the point where I need a family, I want kids, I want the full…my wife and I we're going to make it legit and official. I want to put the tomfoolery and malarky behind me. It's time for that clean slate, time for the change."
Apparently not yet. This story's just kind of a bummer now. 
As of writing, there are no other details about what the particular probation violation was that caused Diamond's new arrest. All we know is that, when the epic Dustin Diamond acting comeback tour begins and he gets an Oscar nomination for some random drama, this will be yet another footnote in his crazy saga. Or not. 
Facebook comments
Disclaimer: Please note that Facebook comments are posted through Facebook and cannot be approved, edited or declined by OnMilwaukee.com. The opinions expressed in Facebook comments do not necessarily reflect those of OnMilwaukee.com or its staff.
Recent Articles & Blogs by Matt Mueller